Consumer Reviews and Complaints

I purchased 4 new Maytag appliances as part of a kitchen update. The dishwasher was the first to fail, less than a year after being installed. The control panel stopped working (random lights would come on, always different from the one being pressed, and frequently incompatible selections such as "Rinse Only" and "Sanitize". PC Richards sent a repairman with a new part, no charge.
A few weeks ago, it happened again. PC Richards says that replacement parts are only under warranty for 90 days, so now the repair is on me. I could pay or repair it myself or pay PC Richards to do it. Thank goodness I am handy, but I still have to pay for the part. Now I am reading that the MDB7749 series has a history of this problem. When is Maytag going to own up and issue free repairs? I certainly will never buy Maytag again, as both the range and the refrigerator also have "common" problems. Luckily, I paid for the 10-year service agreement on those appliances.

Purchased Maytag Dishwasher MDB8959SFH4 as part of a kitchen renovation with hardwood floors. Realized that the dishwasher was leaking intermittently. Appeared that the door wouldn't latch properly. Called Whirlpool (parent company). Technician came out to assess the situation - couldn't recreate the problem so suggested replacing door seal. I try to explain to him that in my opinion it wasn't the door seal but a failure to latch because the top rack was not retracting completely on an intermittent basis. He also suggesting replacing the latch.
Repair was carried out and same issue arose three days later. I systematically removed one dish at a time and then tried closing the door - after removing about the 6th item the door closed. Called the repair company today and they told me he had just received a recall from Whirlpool - apparently an issue with the tracks not allowing the rack to retract properly - what I have been saying all along. I called Whirlpool but they insisted the notice was sent out some time ago. I called Home Depot where I bought the appliance and they confirmed that they were not aware of this issue. I suggested they should not be selling this dishwasher until Whirlpool remedy the manufacturing defect. I will follow up with Whirlpool to let him know I have spoken with Home Depot and they were not aware of the issue.

Brand New 2017 Maytag Dishwasher MOB8959SFZ4 - The first time we used it it leaked from the door. I called the plumber back to make sure it was level and lined up properly and it was. Called the dealer, they sent a technician who sent away for a new latching mechanism. 3 weeks later the parts showed up. Technician installed them ran it through empty and no leaks problem solved? Nope. So I loaded it up and ran it again and it leaked. Called the dealer back but the technician is away on vacation.They suggested that the top rack might be pushing against the door for some reason when it is loaded so I removed everything from the dishwasher and ran it through again but it leaked again.
It's something to do with the door not latching properly and it doesn't have a lever that locks like the old ones did. It's such a flimsy product. It baffles me that importers are getting away with bringing this crap into the country. I'm now in week 5 with a brand new dishwasher that doesn't work. Maybe that's why it's known for being one of the quietest dishwashers on the market.

We purchased a Maytag Dishwasher in 2011. In 2014 I got no response from the control panel when trying to start the machine. Service came out and had to replace the control panel. The cost for that repair was $269.00. It has now just stopped working again. Same issue. After seeing all the posts, I realize that this is a prevalent issue and in some cases a safety concern. If Maytag knows about this issue with their control panels why have they not recalled or corrected these problems! Needless to say, I will never trust this company again!!! Model number MDB7749AWM2.

Maytag dishwasher model MDB4949SDE3: This dishwasher is the biggest POS that I have ever owned in 40 years. The first one would never turn on and fill with water and after it finally did it leaked on my new floor. Waited 10 days to have it replaced. The dishwasher cycle is 2.5 - 3.5 hours and the dishes come out dirty. The top rack is not adjustable to wash odd things. I feel that these dishwashers need to be replaced.
How do I know I can trust these reviews about Maytag?
883,201 reviews on ConsumerAffairs are verified.
We require contact information to ensure our reviewers are real.
We use intelligent software that helps us maintain the integrity of reviews.
Our moderators read all reviews to verify quality and helpfulness.
For more information about reviews on ConsumerAffairs.com please visit our FAQ.

Purchased Maytag Jetclean Dishwasher Model # MDB7749SBM3 on March 19, 2014 and on June 10, 2017 the washer would not go through the cycles properly. So I got on the internet to check out the problem. Maytag has very flimsy wiring circuit on the back of the control panel that rusts out due to being close to high-temperature water. Obviously a design flaw. The only way to fix it is to replace the control panel for $150 dollars with another flawed part. Do not buy Maytag dishwasher.

I purchased the Maytag MDB8959SBS dishwasher back in 2014. I have historically been a Bosch guy when it comes to dishwashers but I have been so happy with my Maytag Maxima washer and dryer, I wanted to give their dishwasher a chance. Well, it has been a major disappointment, to say the least. For starters, it just doesn't clean that well. I am very careful in how I load a dishwasher. I do not put baking sheets across the bottom rack lol. Consistently we find dirty dishes.
Then after about a 6 months, I noticed the paint on the adjacent cabinets were peeling in spots (near the top and bottom corners). I started feeling around the outside of the door during the wash cycle and there was a fair amount of moisture collecting around the outside of the dishwasher seal (or non-seal). Fast forward to about a month ago, I noticed a burning smell in the kitchen while it was running. Did the typical check the heating element routine thinking something fell down and was burning. However, it was perfectly clean. Emptied it completely and ran a totally empty load. The smell was still there. I eventually figured out the smell was emanating from the upper right corner of the door. Coincidentally this was right above the location of the control board. I grabbed a tool and carefully removed the front panel and discovered wires were melted (some fused together) and even the inside of the panel (which is plastic) was melted in spots as well.
So yes, I could have contacted Maytag and sent pictures and fought with them over a repair but to be honest, I have no interest in keeping this appliance. It has been trouble since day one. Again, to be fair, I have had good luck with their other appliances but this was an awful experience and a total waste of money. I have since gone back to Bosch and could not be happier.

Maytag Model MDB7749SBW: Lights on control started flashing even when not it use, cycle lights varied, dishwasher would start on its own. Stopped at dealer and he said he never heard of problem. Checked online and found problem identified all over the internet. Called Maytag and they knew of problem and said they would send serviceman out to check. First trip free and parts would be free but I have to pay labor for second trip to repair. Dishwasher is just under 4 years old. Serial F31703877. Problem is corrosion on small flexible circuit at top of door. Same problem as others. Maytag states never been a recall!!! THIS CERTAINLY HAS THE POTENTIAL TO CAUSE A FIRE. Will never purchase another Maytag or Whirlpool appliance again. Poor quality and lies on the part of company and dealers as well.

My Maytag dishwasher MDB7749SAM is not quite 5 years old. At the end of December 2016 a bubble appeared on my vinyl floor. The plumber could not find any broken pipes or reason for any moisture to have gotten under the flooring. A flooring company did not know what was causing the bubble, moisture or the vinyl glue had failed. The floor got worse and worse, more bubbles.
Called the flooring company again. Raised the register cover and could see all the moisture under the vinyl and underlayment. Plumber discovered the dishwasher fill valve had failed but because there was so much insulation on the kick plate, at the bottom of the dishwasher, it forced the water, which was in a pan under the dishwasher, to push the water to the back by the wall and under the flooring. Plumber said, the insulation acted like a dam to keep the water from showing in the front of the dishwasher. The first and subsequent bubbles, in vinyl were 3 feet away from the dishwasher. No way to tell the dishwasher had the problem. Has anyone experienced this problem? If not, take care to remove the kickplate and check your dishwasher for water problems.

On April 8, 2017 I was sitting in my Dining room with Dishwasher in the kitchen in cycle cleaning. All of a sudden I heard electrical sizzling and turned to see my Dishwasher was on fire. I got up and opened the door and my Husband shut off the circuit breaker for the Dishwasher. He raced to turn off water under sink and went to disconnect the dishwasher when all of a sudden hot water was shooting all over the place. I tried to catch in a bucket but it was so hot and shooting out hose fast. Kitchen and Dining room were then filled with water. He realized the turnoff under sink was installed at time of house built and can't be fixed without a lot of chopping up under cement.
Well finally we cleaned up the mess with mop and towels and relieved neither one of us fell at our age. He unconnected the Dishwasher and secured outside. About 2010 there was a recall on this model Maytag. I reported it and a repair man came to change the cycle panel and said it would be fine, not. Yes almost 7 years later a fire occurred. Just glad we caught it in time without losing our lives or my house. Never, never again will I purchase a Maytag.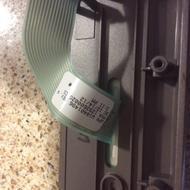 Purchased this Whirlpool made Maytag Stainless Steel dishwasher Feb 2013. By Jan 2017 the washer was no longer operational. Due to poor factory design the touch pad wiring harness was crushed during the initial assembly. The harness is routed behind the touch pad/pull handle faceplate in the door. The factory design provided no clearance for the harness. Obviously after little use (opening and closing of the door) the pinched portion of the harness behind the pull handle becomes compromised causing the ELECTRICAL SHORT.
I phoned Whirlpool the maker of the Maytag Stainless Steel Dishwasher for assistance, all they offered was a "repair plan" in excess of $300.00. I purchased this supposedly quality American Made Whirlpool product as well as a range, microwave, washer and dryer in the spirit of supporting US labor. Now I'm stuck with a dishwasher that has an ELECTRICAL SHORT, possibly a FIRE HAZARD and Whirlpool trying to milk me for more money. Please think twice before purchasing anything from this Michigan based company.

We bought a new dishwasher 2 years ago. Top of the line Maytag Model #MDB8959SBW3 $749 plus tax. We bought this one because they told us what a great 10 year warranty it had. Found out that is a lie. The only thing the 10 year warranty covers is the stainless steel tub, the racks and chopper blade. The stop button on the control panel (circuit board) quit working and the dishwasher wouldn't start. When I called Maytag they said "So sorry. It broke so soon, but that is not covered".
We were told by a repair shop that Maytag has had nothing but problems with their control panel and the control panel part alone is $150 plus tax plus installation. Our old Maytag lasted 13 years and was still running great, but needed to be replaced because the racks were rusting out. I wish I would have kept the old one. I will never buy Maytag again since it is now made by Whirlpool. If Maytag is having so many problems with their control panel, they should be recalling them.

I bought a Maytag Bravos washing machine from Lowe's in Ocala in Feb 2017. It broke in March 2017. I was referred to a company called Fields Appliance in Orlando Fl. I scheduled a repair under warranty last Friday between 1-4 pm. No one showed up. No one called. I called and called and nothing. BEWARE.

I would say you have plenty of options when choosing a color for your dishwasher. You can choose black or stainless. Try one today you won't be disappointed. I load plenty of dishes into the space. It has extra pockets for little things and it has plenty of hooks and hangers to use for bigger cycles. Kenmore Dishwasher runs great. Very efficient and cleans the tough stains better than any dishwasher I've ever used. I would recommend this to anyone looking to buy a dishwasher. Of all the dishwashers I researched at Lowe's and Home Depot and Sears and Ace and other local stores, the Maytag was the lowest price with all the features I wanted.

Thanks for the other reviews about the control panel problems... I too have the same issue with the short circuit. My Maytag dishwasher mdb7749sam1 was installed in January 2013. I spent an hour on the phone and the chat... HERE'S THE SOLUTION: When I told them the machine started in the middle of the night on its own, it became a safety issue. I have all the same problems as everyone else, flashing lights, the washer does not properly respond to the input from the control panel... I was told that even though it was out of warranty, "as a gesture of goodwill" Maytag is sending out an authorized repair service to fix whatever is wrong at no cost to me at all... Tells me that there really is an underlying issue. Anyway best of luck to anyone else in the same boat. I rated them as a 3 - not happy that this machine failed and I won't buy another, but they seemed to jump on fixing it...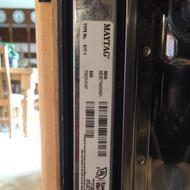 I am about to replace the control panel on my Maytag dishwasher (MDB7749SAM1) for the second time since purchasing it in 2012. Additionally, I have replaced the door gasket twice, as it becomes loose and does not properly seal, causing water to leak from the door during the wash cycle. There are many documented complaints of corrosion on the control panel ribbon cable necessitating replacement of the entire unit. If there were a way to replace the ribbon cable instead of the entire panel, it might be a bit easier to swallow the repair expense.
Either way, it is ridiculous to have to spend almost 1/3 the original cost of the dishwasher to make it usable again, and twice in only 5 years time! My previous dishwasher was 30 years old and still functioning (though noisily) when I replaced it with this expensive lemon. I have not contacted Maytag, as it is not in warranty, however, it seems that a major appliance should last longer than a couple of years without issues.

I was having similar issues with my Maytag model MD dishwasher. The unit was operating, and then the start/resume light began flashing. Didn't think much about it since the machine continued to run. But the machine wouldn't cycle off, or rinse or dry. It continued to run, with the start/resume light flashing. When I opened the door and hit cancel, the unit turned off. Several minutes later, the normal light and heated dry lights came on, and soon after, the unit started up by itself (Twilight Zone music is going off in my head). I let it continue to see what it was going to do. It ran, and ran, and ran some more. I stopped it and secured the power to it, left the power off for a very long time. Started it up, no joy.
I began reading the blogs sent in by other frustrated Maytag owners, we are numerous. I went back and re-read some of the posts that dealt with resetting the control panel. The one that mentioned; press Hi Temp. then Start/Resume about 3 times consecutively, that did the trick. Thank you for that useful piece of info. Saved me 143.00 plus tax and shipping for the new control panel (for now). I found some very helpful MO's (Maytag owners). I also found something very frustrating, with so many unhappy customers dealing with the similar issue. I would think that Maytag would put out a technical alert that deals with these problems. Instead, we get these so-called Maytag experts that magically appear on your computer screen. They ask you, "what seems to be the problem".
So after I described the issue, I asked the Pro, how to prove that the issue is with the control panel, or the elect. control board, both parts are 143.00 ea. (Just trying to limit my pain.) They send me to a page that wants to charge me 28.00 for the answer. What an insult. We pay 500-800 dollars for these units that should last more than 4 yrs. and some doofus is charging you for answers that saves you the consumer money and frustration. I, like many in the Maytag blog, will never purchase a Maytag product again.

Faulty control board. Have owned a Maytag dishwasher model MDB6769PASI for 2.5 years. The unit started beeping at random times for about a week - then went dead! Sounds like other reported failures and it is unlikely repairs will be permanent! Never again Maytag.

When purchasing new, sales person highly recommended Maytag products. Maytag Dishwasher MDB7749SBW3 - This had the SS tub that my wife was looking for. Now only 19 months later it has completely stopped working. A few weeks ago the lights on the control panel would randomly come on or not align with the wash option that was chosen. This lasted a short time, and then lights on the panel would stay on, and not allow you to choose any options. I reset our breaker and this alleviated the problem for another week or so. Then it stopped working all together.
A quick Google search and it was obvious Maytag has a MAJOR and KNOWN issue with this model. The ribbon going into the faceplate/ control board sits directly behind the port that exhausts the steam. This ribbon over time becomes corroded and eventually malfunctions. I called customer support. They were completely unwilling to acknowledge the problem and also unwilling to help in any way. They offered to sell me an extended warranty @ $329.00 that would cover the service call and repair. Very unhappy that their product has an obvious defect/ flaw and they are completely unwilling to acknowledge/ or stand behind their product. We are a family of (3) and run this dishwasher about once every 5-10 days. Unbelievable they find a fail rate within a year and half with light use acceptable!

148013 Stan & Paul's Dartmouth MA - 3 yrs ago we remodeled the kitchen... I went with Maytag appliances because I was always told they were good. I should have stayed with GE. Dishwasher touch pad is gone again... 2nd time in 3 yrs. Last one cost us 265.00. We are senior and thought these appliances would outlast us. We only use it about twice a week. Our freezer door tracks and door needed to be replace 6 mo after purchase. WE lost all the food that had defrosted. Our oven coil burned out already also... that was expensive to replace. Only thing that we have not had to repair (knocking on wood) is the microwave. STAY AWAY FROM MAYTAG, FOLKS!!

On 8/26/16, we purchased a top-of-the-line Maytag dishwasher from Lowe's of Palm Bay, Fl. It began leaking water out one side shortly after installation. Because of a hospitalization, we were not able to report the problem to Lowe's until the first part of December. A repairman from Brandt's in Sebastian, Fl. came out on 12/6/16 and said it might be the door gasket, but he did not have a new one with him and if it continued, to call back. I called again and another repairman from Brandt's came out on 1/3/17. He said it was out of square and he took out 2 screws and said to cut back on detergent because too many suds could cause it to leak (which we find ludicrous). Now it leaks on both sides. This is not a small leak; it soaks the bath towel we put under the door.
On 1/11/17 Brandt's sent 2 repairmen out and they claimed we needed to cut way back on detergent and put in a capful of salad oil because our water softener is causing the suds which causes the leak. We now use 1/2 teaspoon of detergent and the capful of salad oil. It is still leaking. Our previous Kitchen Aid dishwasher never leaked and we used the recommended amount of detergent in it. We are apparently stuck with a brand-new dishwasher that cannot be fixed. We will NEVER buy another Maytag appliance.

We purchased a new Maytag dishwasher for $500 from Home Depot about 1 year ago... it stopped working 4 days ago. I did not get satisfaction from Maytag customer service as they tried to sell me a repair program whilst I was trying to determine if it was under warranty as it is a known problem. I now have a repair person coming out with a price of $189.95 + time. A complete joke of an organization. Lesson? Do NOT purchase any MAYTAG brand. They DO NOT stand by their product. My rating is ZERO STARS, the site forces me to enter a star which is ONE TOO MANY. I will NOT do business with Maytag, Whirpool or any of their brands again.

We purchased a TOP of the line Maytag dishwasher with the expectation that we were also purchasing high quality. Boy, were we wrong. Continuous problems with the controls since out of warranty. The controls are in the door and operate pushbutton from top. This is electronic pushbutton not actual pushbuttons.
MDB89595SBS.

Problems with Maytag dishwasher, purchased at Sears Canada Model MDB7749S is only a couple of years old, and as such is no longer under warranty. This Dishwasher is less than 3 years old! Both the interior and exterior is stainless steel and looks virtually new. Cost of parts and labour to repair amount to more than a new dishwasher--this is unacceptable. Poor design. Little value compared to cost. First issue: bottom rack wheels fall off because the plastic pin holding the plastic wheels on the rack become fall out, leaving no way to hold the wheels onto the rack. Second issue: faulty design of the integrated door handle and control panel on the exterior door face. The control panel pops out of the front cover panel when door is pulled open. With some struggle it can be popped back in.
I agree with another reviewer who wrote: "The design of the faceplate is defective in that too much force is applied to the faceplate when opening the unit. The handle is integrated in to the faceplate. The plastic used becomes brittle over time and breaks. The panel unit (W10811169) must be replaced in entirety rather than just its housing increasing the cost of repair. To have this failure occur within the first 3 years of use is very premature. I can only assume if I repair the dishwasher I will have the same problem again. I am considering buying a new model that is designed better and comes with a longer warranty on such parts."

Model # MDBH945AWW - It is Christmas Eve morning and we are preparing for family activities. We started the dishwasher and continued with task. Mid cycle we began to smell smoke. The dishwasher was turned off and the fire dept. called. Upon inspection it was noted that the motor was extremely overheated. We have owned this machine for 8 yrs and only run it once or twice a week. Based on previous reviews, it appears that Maytag misrepresents itself on national TV.

Well, I thought I was buying quality products dishwasher and refrigerator and both are very disappointing. Of course the Maytag dishwasher (MBD7749AWB2) really upsets me since I just bought it in Aug of 2011. Now it will not finish a load of dishes and I did what the lady at Maytag told me. She said it was the control board. But it is not the control board. It is still working the same as it was. Now what should I do? When they said I had a 10year warranty I didn't think a known product like Maytag would let me down. MAYTAG, YOU SHOULD BE ASHAMED TO ADVERTISE YOUR PRODUCTS TO LASTS! THEY SUCK!

My dishwasher is one year old. It is very quiet and cleans well. Stainless steel makes it look great too. Efficient, energy saver dishwasher with great capacity and large utensil holder. This is the best dishwasher I have owned.

It meets all of my needs and expectations. It's quiet looks nice and does a very good job of cleaning dishes.

This dishwasher constantly has an odor. I run the dishwasher every third day (there are only two of us), and no matter how well the dishes are rinsed off, there is an unpleasant smell whenever the door is opened. Even after running the washer, upon opening the door an unpleasant scent still lingers. I compare this washer to the Kenmore I left in my previous home and this brand new one falls short. I would not purchase this dishwasher again. But because this is only a year old, I guess I am stuck with it for a while.

I've had the dishwasher model MDBH979SAB0 for about 3 years now. A few months ago I noticed the faceplate would pop out when you opened the dishwasher. I would have to pop it back in. The dishwasher was out of warranty so I decided to attempt to fix it. I took the faceplate off to realize all of the plastic tabs that screws go in to were snapped off. The only fix for this is a complete new panel from Whirlpool Parts Online to the tune of $194.17 (W10811169).
The wheels also fall off the bottom rack. The push pin plastic becomes brittle over time and does not stay in the assembly. To replace the wheel assembly (there are 4 in total) is $38.18 each (W10195416V). The wheels or push pins can't be purchased separately. Both of these items are not covered under warranty past 1 year. Maytag's 10 year warranty only covers the upper and Lower Racks (excludes cup shelf and silverware basket), chopper blade and stainless steel tub and inner door liner. So only a small percentage of the parts.
The design of the faceplate is defective in that too much force is applied to the faceplate when opening the unit. The handle is integrated in to the faceplate. The plastic used becomes brittle over time and breaks. The panel unit (W10811169) must be replaced in entirety rather than just its housing increasing the cost of repair. To have this failure occur within the first 3 years of use is very premature. I can only assume if I repair the dishwasher I will have the same problem again. I am considering buying a new model that is designed better and comes with a longer warranty on such parts.
Maytag Dishwashers Company Profile
Company Name:

Maytag

Year Founded:

1893

Address:

553 Benson Road

City:

Benton Harbor

State/Province:

MI

Postal Code:

49022

Country:

United States

Website:

http://www.maytag.com/