Find the Best Pest Control in San Diego, CA

Top 11 San Diego Pest Control Companies

Accredited Partner

Terminix
Read 11,319 Reviews

Leader in pest control services. Offers customized pest protection for residential and commercial dwellings. Free inspection and 100% satisfaction guarantee included. Seasonal treatment plans available.

Call Now Toll Free

(855) 722-0329

Accredited Partner

Western Exterminator Company
Read 5 Reviews

Protects homes and businesses from common pests. Specializes in treating ants, bed bugs, termites and more. Offers free inspections and a 30-day guarantee on services. Provides a pest365 service for year-round protection.

Get Pricing

Call Now Toll Free

(484) 335-6605

CalCoast Pest Management
Read Author Review

Specializes in ants, spiders, earwigs, German roaches, American roaches, silverfish, wasps, rodents, pantry pests, bed bugs, bees and crickets. Book a free inspection online.

Clark Pest Control San Diego
Read Author Review

Offers a full range of pest control services, including bird control, rodents, bedbugs and termite treatment. Free same day pest inspection. Ask about green pest control solutions.

Corky's Pest Control
Read Author Review

Offers same-day service for a full range of pest services, including rodents and termites. Annual Ultimate Pest Service starts at $39 per month. Money-back guarantee on most recent paid service.

Dav Termite & Pest Inc
Read Author Review

Offers termite and pest control services for rodents, ants, cockroaches, termites, bees, bats and birds that utilize technologically advanced treatment methods.

Hi-Tech Termite Control
Read Author Review

Offers free termite inspections, termite treatments, fumigation, ant treatments and rodent control for multi-unit complexes. Customers enjoy free home termite inspection and two-year warranty on rodent exclusion service.

Joshua's Pest Control
Read Author Review

Get year-round protection against ants, spiders, termites, earwigs, cockroaches, mice, rats, fleas, ticks, snails, wasps and silverfish. Call for a free quote.

Lloyd's Pest Control
Read Author Review

Provides pest management and termite control for homes and businesses. Free quote and on-site inspection. If pests return during the guarantee period, technicians will reapply treatments at no charge.

San Diego Pest & Termite
Read Author Review

Offers general pest control (including ants), gopher control, rodent control and bee/wasp control. Service plans start at $79 per two months or $89 quarterly.

Suncoast Pest Management
Read Author Review

Provides preventative pest control and extermination services specializing in spiders, ants, bed bugs, silverfish, roaches, mice and rats.

San Diego's warm climate may be comfortable for its people, but it is also pleasant for its pest population. Communities in San Diego's rural areas encounter more instances of rodent and wildlife infestation, while desert communities are more prone to insect problems. For example, dry weather in the San Diego region, especially in the eastern desert parts of the county, brings ants indoors looking for water and nesting areas. Residents can visit San Diego County Vector Control for more information on some common pests. The City of San Diego provides pest control tip cards in English and Spanish.
Most common pests in San Diego
The most common pests in San Diego include ants, cockroaches, termites, fleas and feral cats. As the weather gets warmer and more humid in San Diego, these types of common pests thrive.
While ants generally do not cause structural damage, ant infestations can render food inedible.
Common ants in San Diego are Argentine ants, carpenter ants and fire ants. Argentine ants are small and can fit through tiny cracks, thus presenting the most trouble to residents. Ant infestations are common on college campuses, like SDSU and UCSD. Carpenter ants tunnel through wood and cause structural damage, while red fire ants are aggressive and have a painful sting. Red fire ant infestations have been detected in Northern San Diego County.
Four types of cockroaches commonly found in San Diego area homes are German, Oriental, brown-banded and American. Cockroaches eat food and other things in the house — like book bindings and hair — and spread many strains of bacteria, including strep and E. coli.
San Diego is the
5th MOST
termite-infested city
According to Terminix, San Diego is the fifth most termite-infested city in the nation. Eighty percent of homes in Southern California are or will be infested with termites, which in some cases can feed on wood for 10-15 years before the damage becomes apparent. Drywood termites are most common in California, and recent infestations of "super termites" — colonies of up to two million insects — began in La Mesa. 
Feral cats adapt to many types of neighborhoods. Yowling, spraying, fleas and the spread of disease make feral cats pests. The main issue with cats, unfortunately, are fleas. Fleas feed on human and pet blood, leaving tiny, itchy bites. They lay eggs on hosts, most commonly furry animals like cats, dogs, squirrels and possums. A flea infestation can happen indoors or outdoors.
San Diego pest control FAQ
Who do you call for dead animal removal?

To request the removal of a dead animal from public property, contact the City of San Diego Environmental Control. Some pest control companies offer residential dead animal removal service.

What types of snakes are in San Diego?

California kingsnakes, coachwhips, gopher snakes and garter snakes are a few common species found in San Diego that are harmless to humans. However, several species of rattlesnake are common in the county and are extremely venomous. More common in East County and mountainous, desert or canyon areas but definitely present in coastal San Diego areas.

Which spiders are most dangerous?

Black Widow spiders live in San Diego and pose a threat to humans. The bite of a female, while rarely fatal, can cause sweating, nausea, high blood pressure and increased body temperature. Other types of spiders don't pose a threat, but many consider them pests.

Where do cockroaches come from?

Cockroaches looking for warmth, food and water can squeeze into extremely small cracks in a home's walls, windows or foundation, or crawl into pipes. They can also hitch a ride in lunchboxes, briefcases or packages. A cockroach can lay eggs almost anywhere they find a dark place with adequate food and water. Eggs can travel via clothing, books, bags and packages.

What kind of rodents are common in San Diego?

Roof rats are the most common type of rat in San Diego County. Rats can spread disease, contaminate food and cause structural damage. Residents near canyons and in rural areas typically experience higher instances of rodent infestation.

How can I get a free termite inspection?

Many San Diego exterminators offer free residential termite inspections. Call or check the company website to schedule.
Thank you, you have successfully subscribed to our newsletter!
Company information

San Diego Pest & Termite provides treatment plans for termites, ants, spiders and other common pests in homes and businesses. Service plans include a "pest-free guarantee" — technicians will re-treat for free if pests return between scheduled visits.
Availability: San Diego and Poway, California
Phone number: (858) 521-8876
Address: 9580 Black Mountain Road Suite K, San Diego, California 92126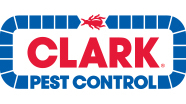 Clark Pest Control specializes in control and extermination of bed bugs and termites, as well as cockroaches, fleas, mice, pigeons, rats, spiders, ants and common garden pests.
Availability: San Diego County
Hours: Mon - Fri, 6 a.m. - 8 p.m.; Sat, 7 a.m. - 6 p.m.; Sun, 8 a.m. - 5 p.m.
Phone number: 858-201-7060
Address: 6255 Ferris Square, San Diego, CA 92121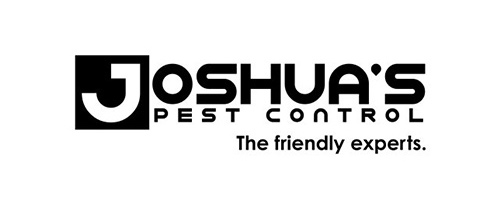 Providing general pest control and termite treatments, Joshua's Pest Control also offers organic solutions like clove and rosemary oils for ants and other insects. The company can install pest control insulation that helps control ants, silverfish and termites.
Availability: All of San Diego County and parts of Riverside County
Phone number: 858-280-3127
Address: 6867 Nancy Ridge Dr, Suite E, San Diego, CA 92121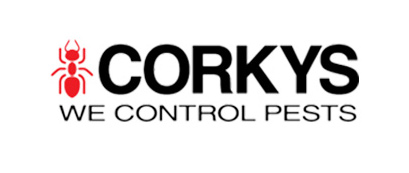 Corky's Pest Control provides rodent control, termite services and commercial pest control services. Pest services for residents and businesses and specializes in ants, spiders, termites, rats, cockroaches, bed bugs and gophers.
Availability: San Diego, Los Angeles, Riverside and San Bernardino
Phone number: 1-800-901-1102
Address: 909 Rancheros Drive, San Marcos, CA 92069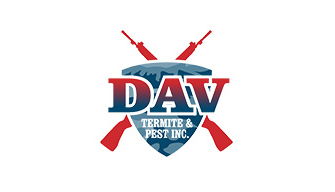 Dav Termite & Pest Control offers termite treatments Timbor and Premise, which does not require move-out before application. Other services include general pest control and treatments for bats and rodents.
Availability: San Diego, Chula Vista and surrounding areas
Phone number: (619) 829-8901
Address: 2005 Highland Ave Unit 1, National City, CA 91950, US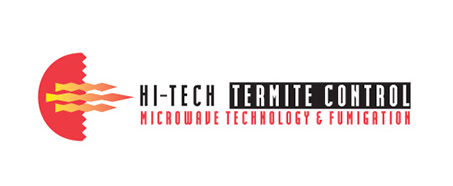 Hi-Tech Termite uses microwave technology for stay-at-home termite treatment. The company also offers tenting fumigation, rodent control, rodent exclusions and ant treatments.
Availability: Los Angeles, Orange, and San Diego counties
Hours: Mon - Fri, 8 a.m.– 5 p.m.
Phone number: 833-402-9541
Address: 5555 Magnatron Blvd, Ste L, San Diego, CA 92111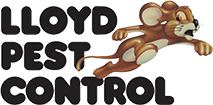 Lloyd Pest Control has been specializing in termite and ant control in Southern California since 1931. They provide a whole range of pest control services and is licensed to remove other wildlife like raccoons and opossums.
Availability: San Diego County and surrounding areas
Phone number: 1-800-223-2847
Address: 935 Sherman St, San Diego, CA 92110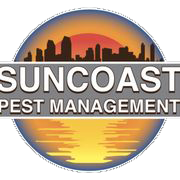 Local experts on commercial and residential pest control and management, SunCoast Pest is located in El Cajon and operates throughout San Diego County. The company offers general pest control and licensed for wildlife control.
Availability: San Diego and surrounding areas
Phone number: 619-486-6327
Address: 334 S Travelodge Dr. El Cajon, CA 92020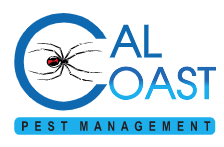 CalCoast Pest Control is a local San Diego company that provides general insect control — including bedbugs — for homes and businesses. They also treat for rodents.
Availability: San Diego and surrounding areas
Hours: Mon - Fri, 6 a.m. - 6 p.m.; Sat, 9 a.m. - 5 p.m.; Sun, 10 a.m. - 3 p.m
Phone number: 619-623-0809
Address: 3333 Elm Ave, Long Beach, CA 90807
You're signed up
We'll start sending you the news you need delivered straight to you. We value your privacy. Unsubscribe easily.