Consumer Complaints and Reviews

They mentioned they will refund the deposit in 30 days and we signed the contract. Yesterday the sale representative said he will discuss with his corporate and will let know. Today he wrote an email confirmation that they won't refund our 3000$ deposit.

Like Joni of Parkland, Florida, Our new home in Bakersfield, California was to be our retirement home after 31 years in the east coast. I am 2 months past my 30 day inspections and still finding inferior workmanship. Everything that hooked us to buying a Lennar Home was the design. All cosmetic. I am tired in finding these defects and incomplete work. First it was no communications cable ran from the main outside trunk line to the house, poor finish work and followup work, defective door seals, improper soil compaction around the house, sidewalk cracks. Street lights in newly delivered homes including ours are not energized yet vacant lots prepared for new construction down the street are lit. New Homeowners are expected to take care of it. Would recommend Buyers, Realtors, beware and most definitely Building Code Officials, check with Zillow as well.
There seems to be a pattern of incompetency or there are major problems from sales to financing to construction to customer service. They all point fingers and have disclaimers. I am writing this because I never seen such incompetency before after 30 years in the commercial design and construction industry. The execution of service in Lennar does not exist. I had the privilege in contracting with local professional trades people and sharing why I have asked them to do the work they are skilled in. A common area of discussion always comes up. Most of Lennar's subs are from out of town and areas where work is scarce. It's either that or they are finding the few stragglers left in the local union hall or they find people off the street to do the work. There seems to be a lot of construction in Bakersfield, yet Lennar has to get subs or labor from out of town.

Construction delays, empty promises, and shoddy workmanship. It's all included. The closing got delayed twice leading to additional moving expenses & hotel. About two weeks prior to closing, I found multiple damages to the home. The kitchen cabinets were destroyed, dishwasher not installed properly, a hole in the siding, missing light fixture and window screen, and poor siding installation (visible nails and nicks in the siding). Not to mention imperfections in the walls, cracks in the wallboard around the windows, filthy window frames, and uneven sod. STAY AWAY FROM LENNAR. PAY ATTENTION TO EVERY BAD REVIEW WRITTEN ON CONSUMERAFFAIRS ABOUT LENNAR. I did not close on the home.

December of 2015 I visited family in Killeen Texas and during that visit looked at homes because we fell in love with the area. Spoke with new home consultant Cindy ** who told us basically the credit score was not there to purchase a home but we could go through credit repair, get the credit score up and build one during this process. We were assured that once the credit score was up there would be no problem with purchasing the home. When we visited it was during Christmas/New Years so she told us first of the year we should hear from someone and we never did. It was not until I reached out to Ms. ** in February when we finally got a response from the credit specialist.
In March we started to finalize plans for the house. On March 20, 2016 the lot was chosen and every detail was complete. We signed on the dotted line and we're given a close date of September 24. From this point everything just drug along. The lot sat empty for months. By May I think they started to prep the lot then nothing. A few months later the foundation was laid then nothing. A few months later they started on the frame. We completed the credit repair and received all of the congratulations and then everything was turned over to the loan officer. When the first closing date of September 24th came around the house was not bricked, counter tops and appliances were not in and flooring tile/carpet were not in so we received a revised close date of November 7th and that came and went we never heard from anybody.
Whenever we started this process we had to produce check stubs but no one ever said how much house we could afford and the new home specialist walked us into a 219,000 home leading us to believe that everything was good. Well the loan officer gets everything and pretty much suggest that we get a cheaper home. What he did not understand was that we didn't pick this home we built. We heard from the loan officer once, sent paystubs every week and he never responded. For two months we never heard from the loan officer. Sunday November 13 Cindy ** called me and asked if I had spoken with Brian ** (the loan officer) and she informed me neither had she said that she would be in touch.
Monday November 14 I did not hear anything. So Tuesday November 15 I texted her, asked if she had spoken to Brian. She said yes and that it was not good news so I immediately tried calling her. She did not answer so she texted back that she would call me and I waited almost four hours for that call and she never called. I called her and the call went straight to voicemail so I decided to text her telling her that we did not want to move forward and wanted our earnest money that we put up and before the message was sent good guess who called back. This has been one of the worst experiences of my life. I would look elsewhere before working with these people. We built our dream home and it was snatched from under us.

I signed to purchase a home with Lennar, Harvest Villages in Jurupa Valley and gave a $5K deposit. I had to pull out of the loan because of an unforeseen family emergency that was going to cost us a lot of money. I informed them of my situation and provided details. They denied the return of my earnest money and in the meantime NEVER responded to my emails or phone calls. NEVER. I understand that I might have lost my earnest money, but seriously with the unprofessional behavior of their employees. Justin ** at Lennar is very unprofessional and rude.
How do I know I can trust these reviews about Lennar Homes?
667,311 reviews on ConsumerAffairs are verified.
We require contact information to ensure our reviewers are real.
We use intelligent software that helps us maintain the integrity of reviews.
Our moderators read all reviews to verify quality and helpfulness.
For more information about reviews on ConsumerAffairs.com please visit our FAQ.

When purchasing a home please avoid Lennar Homes. I can swear to you the builder Lennar is a crook. Our home - Bad Foundation - Ceiling fell in living area - Electronic security system never installed, left hole in wall - A/C system installed wrong with wrong parts - Roof defects - Electrical system failed - Plumbing defective - Never finished painting. Then we find out our home was used as a sex meeting place for Lennar folks. Lennar fixed nothing and told us to get in line and sue them. I have pics and engineering finds. We are screwed. You can avoid. Lennar is crap!!!

HOME BUYER BEWARE: It's not just the normal items you need to be aware of when buying a home and doing your walk through such as, paint touch up or leaky faucets. My husband and I purchased new homes in the past. We only had to deal with simple fixes/repairs. However, this was our first time buying a home with Lennar. Unfortunately, we have never had so many challenges and problems to deal with as we have with Lennar. We found out the hard way that you need to be aware of much more when buying a home. My husband and I recently purchased a new home in 2016 at Lennar Miralago in Parkland Florida. It was to be our retirement home and we were excited about the move. Our excitement soon turned into disappointment after we encountered many unexpected problems and challenges.
Below are a few of the problems from our repair list. Problems along with the inconvenience that a new home owner should not have to deal with. We feel this should have never happened if Lennar had the proper quality control and took better care in the construction of our home. A gas line was never put in and had to be installed after we moved in. How does that even pass inspection? Plumbing was put in backwards in the utility room. How does that pass inspection? Some utility lines that should have been installed in front of our home before we moved in were not installed. We are now dealing with the installation and the mess being left in the front of our home. How does that pass inspection?
Parkland is known to have a high water table. When it rains and/or the sprinklers go on, we along with other residents have a drainage issue. Having the proper drainage is extremely important. The Land developer/builder knew about the high water table in Parkland. They should have been proactive in doing the job right. Instead we have to deal with puddles and mud a majority of the time around our home. We need waterproof boots to take a walk in our yard. We were told that Lennar will be taking care of the drainage issues eventually. They have a backlog of people to take care of with drainage issues. Also, in order to fix the problem our fence will probably need to come down and we may not have a fence for a few months. Our yard will also be torn up. Once again we will be inconvenienced for a few more months. We have the fence because of our pool and pets.
We only wish we would have been aware of the above problems before we closed on our home. We would have waited until all was taken care of before we moved in. It would have been nice to move into our new home without dealing with these types of issues. We feel all the above problems could have been avoided. Better quality control and a little more time and care to do a better job. Lennar would save money in the long run. As we know, fixing mistakes can be costly. Also, it is better to have happy homeowners. It creates a positive marketing tool. The Lennar homes being built in Parkland FL. are supposed to be Lennar's premium homes in Parkland. We think it is an embarrassment for Lennar to pass the home we purchased as a premium home. On a positive note, so far the employees have been nice and usually try to help.

So I was going to buy this 326k house from Lennar. The house was standing inventory and had been on the market for 250 days. I didn't know this information right away nor did I know that there was no parking in front of the house. And I drive a company vehicle that I'm responsible for. They suggested I park it around the corner in the community parking area. I opted out of the contract and of course normal protocol is to keep EMD moneys. So they never disclosed the parking situation and the CC&Rs have a vague umbrella of the development and where you can and can't park. They had no understanding and have threatened for fees to pay if I just don't sign paperwork before I can look at my actual legal options.

We bought a home from Lennar in 2014 in Apex NC. We have been having electrical issues for a while now and been trying to get in touch with them but no response so far. There is no phone number where you can reach them, just an email address.

Do not buy a home with Lennar Homes. I am an original owner of a yr 2006 built single family, one-story home in Florida. Several major issues with home since 2006 that Lennar would not address. They always had an "out" or past warranty period. Here are the big ones: Air conditioner condenser drain lines were not primed and were ran in between interior home walls instead of garage so when they broke open, one of the back bedrooms was flooded and damage done. This happened just after 2 year plumbing warranty.
Air conditioner unit had to be replaced at just 9 years of age and since year 2007 I've had routine maintenance completed by A/C Pro Co. every year. Plumbing from the house to the street (sewer) -- lines clogged with water backing up into house. Upon investigation to resolve problem it was found that Lennar had run another home's plumbing into my sewer drain line instead of providing my own devoted sewer line from house to street. The clog was actually in the leased out home next door but I had a $400+ bill to pay for. Why? Because this practice of tying in more than one home's plumbing into another house plumbing not against building code. It is uncommon and unscrupulous business practice but not a building violation. Lennar got away with their cheap building methods again.
Last and most recent bad news -- bad roof (PHOTOS Included). Here it is just barely over 10 years and the roof is rotted and giving away in several places. Reason is roof was installed incorrect -- roof nails missing, never installed, nails exposed that should not be and covered with tar in attempt to hide, roof ridge too small causing water intrusion, no proper roof ventilation (ridge vent not installed), and flashing installed wrong. The roof company that looked at roof couldn't believe it ever passed county inspections.
There are other small items over the years such as structural cracks due to stucco put on too thin. We had to repaint almost right away due to one-coat application of cheap paint, tiles floors cracking due to lack of thin set mortar underneath, and more "small" stuff that adds up. We've put in over $15,000 for a house barely 10 years of age. This is in repair costs only! Not improvements or upgrades. I learned the very hard way and expensive way. Just want to warn anyone thinking of a new or resale home -- make sure to research the builder!

I have a history of repairs all logged within the one year warranty. Nothing is being fixed. Now vendors tell us the warranty expired. Bob finally shows up to fix my squeaking floor. I started complaining, "When is my kitchen faucet getting fixed and my microwave?" He tells me there is nothing he could do about the microwave, and he remembers talking about the faucet. After I insist he needs to get these fixed, he tells me if I keep talking about anything other than the squeaky floor he will leave, so I told him to get the ** out of my house. The point is why do I have to get to this point? A customer is treated like gold until the house closes, after that like ** and we don't matter.

We purchased our "dream" home in December 2013 after 17 years in a home much too small. Now we have all kinds of room, and no shortage of issues with the build quality. For the first two years, Lennar honored their contractual agreement regarding the warranty. Once that second year ended, we became the red-headed step-child, no disrespect intended. We pointed out numerous issues during our initial walk-through and most were addressed immediately. We pointed out two rooms in which the baseboard molding was "wavy", a condition likened to the exposure to moisture. One room was eventually "cured" and there have been no further issues. We asked to have the other room, the dining room, fixed as well. Their moisture detectors did not find any issues. After that, the kitchen nook window area started raining inside, literally. This lead to the discovery of a problem in the blueprints!
Our entire second floor patio deck had to be redone because of the oversight which lead to the gaps in the work. This was covered under warranty as well and it was a long repair. Again, we pointed out the dining room and was told no problems exist. Fast forward to after the warranty expired. A heavy rain resulted in further moisture exposure to the dining room molding resulting in greater waves along the baseboard. A letter was sent to Lennar and a representative did respond out. He examined the baseboard and concluded that there was moisture exposure. The inspection went outside the dining room around the window. No cracks in the stucco were found, like that is solely responsible for water getting through the concrete block wall. It was determined that there was possibly caulking issues where the second floor meets the top of the first floor... Of course, no ladder was utilized and this was simply a hypothesis.
We were told that WE needed to seal the wall and area around the window. I am pretty sure that there is no magic sealant that one could simply apply to the entire exterior of their house to solve this mystery. My inspection found no obvious signs of damage or gaps that needed to be filled, yet this was OUR problem. Lennar dismissed the issue and claimed that it was OUR responsibility. Again, no issues could be found to cure this problem, yet water found a way inside the house.
Fast forward to Tropical Storm Hermine. The dining room carpet was wet, the baseboard pulled away from the wall and mold was now visible. I removed the baseboard and cut out a section of the drywall to try to find the source of the water. What I did learn was that the water followed a vertical furring strip. I decided to stop cutting out the drywall at this point. The furring strip is directly under the window. I re-examined the exterior area around the window and find a small crack in the stucco under the window.
Again, I have no idea how an exterior crack in decorative stucco could possibly be responsible, unless, there is a problem in the concrete block. The leak could also be from around the window, but again, nothing visible indicates cracks or gaps in the caulking. Lennar refuses to address this poor workmanship and has no quality control measures in place. I am forced to call out a contractor to figure out what the problem is and to fix it. Not sure where that money is coming from.

The Lennar home I purchased in Fort Mill, SC as of July 2016 was only built 2 years ago and already has several problems related to poor workmanship. The Lennar customer service group for this area of SC is non-responsive and so far has stuck to the answer of "It's not covered under warranty." They told me to take it to arbitration. The master shower was not constructed properly so the tiles have separated from the walls and water is causing further damage. Lennar told me to re-grout it myself. They will not fix it. Also, the back porch has black mold appearing on the vinyl siding due to a design flaw that Lennar admits to and says they will fix but so far no repairs have been started. The rep for the subdivision does not return calls. Beware of Lennar Homes. Don't have any expectations for assistance even with a warranty. They have no pride in workmanship at all. They go cheap and too bad for the buyer!

When I purchased my home I was very excited. It was my first home and me and my fiance were starting our lives together. There were a lot of little things that I kept noticing wrong. Cracked tiles that when the tile guys replaced them were left hollow but because lennar only allows one tile replacement that has to be done in the first year, when all the replaced hollow tiles brook the washed their hands with it. The dryer vent was stucco shut and could have caused a fire if my dryer guy didn't see it. Cracks in the walls are not being covered by them. Screws for the drywall are pushing through the drywall because they were not properly put in. Nails in the stairs carpet that stick straight up and stability you in the foot.
For those I was told that when ever I found one to just hit it with a hammer. The metal sills for the windows separated from the wall on its own after 1 year (when the warranty runs out). The spacing between the homes has turned into swamps because they didn't install the gutters until the homes were up for months and the grass was all dead. Now they refuse to repair that area. And now to top it off we had a termite treatment done on the homes that would protect for at least 5 years but now my neighbor already had to tent his house for termites. All in all it has been one issue after the other. Lennar is a cheap developer who uses the least expensive subcontractors to wrap up their unimpressive construction. The only good thing is the location they choose for the neighborhood.

If you are considering buying a Lennar Home... "DO NOT." They are a CHEAP BUILDER! My walls do not connect with the ceiling! I'm having a seal test done tomorrow and will let you know how sealed this house is! I have lived in Texas (Ft Worth area) for 33 years and Lennar has been the worst, cheap house I have ever bought!

My fiance and I went to a Lennar build site in Indian Land South Carolina. We intended to purchase a new build there. We put down $3500.00 in earnest money, and my fiance was given a preapproval letter for the home loan. We did everything asked of us, and watched as our house was built. When it came time to close we kept getting the runaround, and then received a closing date of this Friday 7/15/16. Monday the 12th we received an email saying that the underwriter did not approve the loan. Why - because we live in GA, but work from home. They said they can't understand that someone would work in GA but live in South Carolina. Again they were given proof that we work from home and can work anywhere. They denied the loan.
The kicker is that Lennar will not give us our earnest money back. They said the mortgage contingency states that we had to secure a mortgage loan before 30 days. However, they gave us a preapproval letter at the beginning of the process. How would we be able to close on the loan when the house was not built, and they wouldn't allow us to close until it was completed. We were going their approved mortgage company and abiding by their rules. Now they state they are keeping our $3500.00 and will not give us any manager info to complain to. Lesson learned - Don't Trust Lennar Homes. They will take your hard earned money and leave you homeless.

I am one more dissatisfied customer!! We purchased a home from Patriot Homes division of Lennar Homes in 2004. This was at the height of the housing bubble and Lennar was using day laborers for most of their building. We never had the same crew twice, and there was a work crew sleeping on mattresses in the house that was being built next door. Supervisors were never around and I don't think project managers made it there more than once or twice a month.
So, between March 2004 when we moved into our new home and March 2005, we had a truss pop through the floor in our loft, heating vents not attached to anything because the plumbers knocked them off when they installed the plumbing, damaged bathroom and kitchen cabinets, shoddy ceiling and drywalls, and the list goes on and on.
One of my favorites is our curved bathroom walls because the builder installed 17" vents in a 14" wall. Oh, and we had to have all 4 bathtubs replaced because the cleaners who were cleaning the house for inspection used wire brushes on the tubs to get all of the dirt, cement, etc., out of the tubs. The tubs were scratched so badly they could not be salvaged... That is when the installers discovered the truss that had popped through the floor. In addition, we have had leaking windows, ceilings, etc. When the workers couldn't make the floor moulding butt with the floors, they just put in several inches of caulking. We have over 100 nail pops in our home and the drywall taping is peeling off the corners of our house.
This brings me to our much bigger problem. In 2005 when we had our 1 year inspection we noticed a huge crack in the foundation. The builder came and "fixed" it. When we questioned the builder about the crack and our concern about the structure, we were told that, "Oh, that happens to all houses in Virginia." Well, now, 11 years later, the crack is leaking badly, our Tyvek is wet and rotting, and Patriot Homes is no more. Needless to say, Lennar says we have no recourse at all because there was only a 10 year warranty on the structure and foundations of our home. Bottom line, 2004 was the year of the great rip off. Not only for those who got sub prime homes, but for those who were unlucky enough to purchase a home from Lennar. I will never do business with them again. The house was shoddily built and customer service for Lennar/Patriot Homes has been non existent.

Don't believe in this LENNAR Corp nor their lender UAMC until you've your keys in your hands. They take your downpayment, they give you a letter of approved loan and after 6 months of working with your money, they denied your loan. They don't care your financial damages regarding that deal. After 2 more months they give you a bad check for your money back and you start a new wait to re-deposit that check. Be careful doing business with these 2 companies. They take advantage of. They're big and they play with people and their money.

We are totally dissatisfied with our home purchase from Lennar and wish we did not buy from them. We have continually had issues with the house and always send in requests but no one ever shows or communicates with us. The grout is cracking all over the house, the floors upstairs squeak like it is an haunted house, the silicone caulking is cracking in bathrooms and bath cabinet doors are peeling. Nobody ever follows up on the complaints. They ask when we will be home and you tell them and no one shows. Don't wait for an apology call, you will never get one. They says they are always busy, so that means there must tons of issues with all the other Lennar Homes taking up their time.

I don't know if this matters to anyone in Lennar, but we bought a new home from Lennar in Candelas in West Arvada Colorado in 2015. It needed a lot of things done (work) when we moved in. There was a long list of things to be done the week before we moved in and were told they would be done. Most were not done when we closed on the house a week later, and the list continues to grow. We're still fighting to get many of these things done as of today, 5-16-2016.
Between poor quality work, repair work having to be done three and four times to repair the repair work, no one showing up, and having to fight to get what needs to be done I, as well as many neighbors are fed up. No one returns calls or will only answer texts that they want, leaving us in the dark about what's happening. There is no leadership or communication and no one seems to care. What they're heavy on is lip service. Both warranty reps are blaming each other on the problems. This seems to be the standard practice, pass the buck, worry about it later, for Lennar.
The quality of work and worker is POOR. Most workers don't speak or understand English when I try to point out a problem. We're told one thing about a problem that they say they will fix, then it's passed onto someone else, but the next person has no idea what we're talking about. They rarely finish what has been started in a timely manner. They turn a one to three or four day project into four to eight weeks or just walk away and won't return calls.
Ron, the first Warranty rep was clueless and I mean clueless. He lasted five to eight weeks. Jolene ** his replacement, started strong but slowly fell apart and took another job in Lennar two to three weeks ago and basically walked away leaving things incomplete with our house and I'm sure many others. She lays blame on a new guy Ky who doesn't even work over at Candelas. Ky blames Jolene and nothing is getting done.
I've talked with Vince **, the customer service manager, three weeks ago who promised me things would be taken care of now... I've never heard from him since. All people involved that need repair work are being avoided and put off or pacified with "Oh we'll get on that right away, you're at the top of the list." There is no credibility or trust left in their word, very disappointing. We're now told a new warranty person will start next week, no one knows what to believe. We do know he or she will be overwhelmed and we'll have to start over telling our problems again, even tho they're documented with Lennar's customer service.
You get what you pay for with cheap labor, sloppy, sub-quality work and workers. You would think Lennar would realize this, but they either don't, or they don't care. I guess they are making their money and that's all that matters. We paid over $500,000, HALF A MILLION DOLLARS! for our home and we've not been able to fully enjoy it since we moved in last September. Lennar's new motto should be "Lennar, almost good enough to live in".
If there's anything you can do to expose their incompetence, it would be welcome. Frustration is turning into anger, this is not what we paid for. Leadership starts at the top, and it seems to be non-existent for Lennar. Let's see who they pass the buck to on this. Would you buy a new car that needed a lot of work that would take 8 to 10 months and the quality of work and worker was sub par?

I am very disappointed. I bought my brand new home with Lennar in the Bakersfield area. I was helped when buying but now when it comes down to bugs in my home I have no help. There are bugs all over my yard. They have managed to crawl inside my home. My shower, toilets, and sinks are full of these bugs. They are so nasty. We have some in our beds. My poor kids have to sleep uncomfortable. We sit down to eat and they're crawling on our table. How can Lennar allow this? How can they not care for my family? This is horrible. I had two family members interested in buying with Lennar and I have stopped them from making a mistake. According to Lennar it isn't their problem it's the owners problem of the field behind my house. I was told they knew the owner when I was buying. Now that I have asked them to contact the owner of the field they have no idea who he is. Lennar has now lied to us.
I have gone to the news which they made a story about this. We are heading to the city for help now. THIS IS CRAZY NASTY!!! I am not happy at all. This is nasty. Why does my family have to live like this while Lennar does nothing to help. Please don't fall for these homes they suck. I will go as far as I have to for answers. I will go as far as getting a lawyer for some help. This is crazy. Please buy somewhere else not with Lennar. Read all these comments. Be smart. Go somewhere else. Don't make the same mistake I did. Lennar is worthless!!!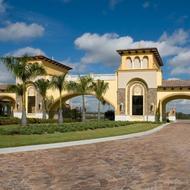 In January of 2016 I was in Venice, Florida visiting for the Winter. While there I toured a model villa at Gran Paradiso a development owned by Lennar Corporation. I immediately fell in love with this place and went to their sales office to inquire about a purchase. After talking to the sales representative I made the decision to buy a Villa. It was $245,998. I was then ask to initial some 65 disclosure statements which were shown to me on a computer screen. As each page appeared on the screen I was told to initial the page by clicking a mouse. I of course did not read those 65 pages. Even if I had I would not have known what I was reading since I am not an attorney.
I next met with a loan officer there. My plan was to sell my home in Ohio which was paid off and use the money about $160,000 as a down payment on the loan. I would only be borrowing about $82,000 so the monthly payments would be affordable for me. I noticed immediately that the closing costs for the loan appeared to be high. Over $11,000. But, I was told that if I were to apply for the loan through their loan company Universal American Mortgage Company of California, which is owned by the developer, Lennar Corporation, they would reduce the closing costs by $4,500 making the closing costs $6,540. That still appeared to be high but somewhat more normal, so I then proceeded to apply for a loan. They then ask that I make a $5,000 deposit in January and another $10,000 deposit the following month which I did.
As I stated I was only in Florida for the Winter and was expecting to return to my home in Ohio at the end of March. However, with the prospect of having to sell my home I decided to go back at the end of February. Since I paid the rent through March I had to forfeit $1,500. As soon as I returned, the first of March, I retained the services of one of the best known Real Estate Agents in my area and then had my house professionally appraised a $185,000. Even after costs I calculated I would easily have had enough for the down payment on the Villa at Gran Paradiso... Which I said would be around $160,000. At the same time I also began to get requests from Universal American Mortgage Company that they needed to complete the loan application. In just that one month I sent them more than 95 pages of documents that they required.
The real estate agent has since shown my home to more than 25 people during the month of March. I received several offers, but none even close to the appraisal price. The best offer I got was for $160,000 which was $25,000 less than the house was appraised for. I was now informed by Gran Paradiso that the closing date for the Villa had now been SET. The date was April 30, 2016. It was now the first of April and if I didn't meet that date I would lose my $15,000 deposit. So I ask for an extension. I was informed that they could change the closing date to May 20th if I paid $1,500. That was still not enough time for a buyer to get a loan. So I decided not to pay.
I realize now that when I decided to return at the beginning of March I really only had 30 days to sell my house. If someone made an offer to buy my house in March they would have to apply for a loan. That would take 30 to 45 days. Looking back I should have returned right after I signed that contract in January. That would have given me enough time to sell my house in Ohio. I have made every attempt I could think of to meet their closing date. The first was a no down payment VA loan. But the Closing Cost would be an additional $10,000. I then ask Universal American Mortgage Company how much they needed for a 20% down payment for the loan. That would have required nearly $53,000 which I do not have available.
Since I am now unable to meet their closing date I again ask if there was an alternative. They now tell me they will hold my $15,000 if I added another $6,000 to my deposit. They agreed they would build the same Villa at the same cost, but it might be next January before I could move into it. So now if my house were to be sold in the near future I would then have to find a place to rent in Venice, Florida until next January. That could cost as much as eight to ten thousand dollars.
Back in January in Venice and saw this beautiful villa I was so excited about moving from Ohio and living the remainder of my life in Florida. I told my family and all my friends all about it. They were excited for me as well. Now for the past two months I put myself under a tremendous amount of stress and anxiety because of this decision. My dream has become a nightmare. I am a 77 year old man and I really can't afford to lose $15,000 from my retirement savings. My only hope is that you can find some way to help me.

Unbelievable from what I read so far from other homeowners across the country! Husband and I started all over again buying a brand new Lennar home after we had to short sell our last home due to the economy tanking in Nevada. After two huge pay cuts, we got out from our old home into this new, built from the bottom up Lennar Imperia model. Needless to say we agree with all the other one star reviews!! I swear it looks an elementary school wood shop class built our home. From noticeably crooked walls, to mismatched paint colors, cheapest appliances that break constantly and horrible customer service. Been in this home going on 9 months and all of our problems have not been addressed or corrected to our satisfaction. Our home was over $330,000. There is paint on every single window and window frame.
My husband and I paid extra for the two-tone Sherwin Williams paint so we wouldn't have to paint our 20 foot ceiling in the stairwell. We did this extra charge out of convenience. Boy oh boy did we ever get "two-tone" paint. Various shades and splotches all over the entire house. Flat paint touch ups on semi-gloss areas and vice versa. We were also told from the original painters that the paint is "watered down" to get it into the sprayer. We discussed this with Sherwin Williams directly and they said their paint does not need to be "watered" down and yes, it does change the color of the paint, making it much lighter. I have taped and taped at least 10 different times for Lennar to come back out and fix these screw ups, only for them to take the tape off, paint it crappy, then fling my blue painter's tape on my river rock outside my front door. Then we have to scrape off all the paint off of our $13,000 tile floors we paid extra for.
Numerous areas where paint is on our carpet. Carpet feels like we walk on concrete although we PAID extra for the thickest pad possible. I'm quite sure that is not what we got. I am confused on "what's included" because we paid for every single upgrade. Our dryer was installed incorrectly by Lennar (we bought the appliances from them because again, we lost EVERYTHING and are starting from scratch at 50 years old). The dryer had no ventilation and instead of putting the correct ventilation on our roof, they put a CAP on it, so all the lint was backed up into our wall! It was so much fun drying laundry all around my house in the winter over the holidays with company because we had no dryer (it took 4-5 hours to dry a couple towels which smelled like mildew). Lennar blamed GE, and GE blamed Lennar. In the end, it was Lennar's fault (no surprise there). Our concrete driveway and walk way has huge chunks missing.
On our side fence the concrete isn't even the width of the gate. It's off by nearly 2 feet! Who does that? Are they trying to save more money? Because I don't think they saved enough from my fake "brushed nickel" bathroom fixtures. Those are gray plastic! Maybe that's the "everything's included" part. They never gave us the "dusty shoe" walk thru – as they forgot. We were renting and had to close on time, which for the most part we did, but were late by a day. We moved last August. Our home was not professionally cleaned as promised so in the 100+ degree heat while we had to seal our own grout (that wasn't 'included') we had to mop floors and wash windows. We didn't have the correct garage door windows. Then when they got around to putting in the windows, they were broken. Took them months to replace. Carpet glue going up the walk way of our home... dishwasher that keeps clogging.
A HORRIBLY rocky backyard, but they finally got the hint so the newer homes being built now have nice, clean and neat backyards with just dirt instead of jumbo rocks. Still waiting for paint to be fixed. Still waiting for paint to be taken off the carpets. Our granite counter tops that I paid extra for looks like they were installed by a blind 5 year old. Gummy glue... unfinished breakfast bar with bare, jagged wood... They "fixed" it, but again, if I was blindfolded I could have done a better job. Our stairway wooden rail was stained horribly. The wooden ledge wasn't long enough so they 'caulked' it to make it fit. Pretty much "caulking" is the way Lennar fixes things. Never once did my husband I ever get an apology for our gigantic screw ups. My husband has taken weeks of vacation time to be home for these multiple repairs on the same things. Lennar painted over sawdust on the baseboard and stairway. As I type this I have tears in my eyes.
I'm sure it sounds like I'm rambling, but this home has nothing but problems and no one seems to care to make it look more professional. When they do show up for repairs a crew comes in of up to 6 men and it's hard to keep track of everyone especially when I was told that one of them just got out of prison! Still waiting for the professional cleaning on my home's windows. All of them have cracks around the windows. This isn't our first brand new home so we know what is normal and what is not. It looks like the construction crew "eyeballed" everything and didn't measure because our bathtub surround was off by 1/2 inch or more from the right to the left side. When we put our deposit down we asked who our neighbors would be. We were told we were in between two homeowners, not two investment properties!
On our right we have 4 college aged kids, and on our left we have a family renting the home who parked a tank of a car in front of our house that was in need of repairs. Picture a 1973 Cadillac in front of your home leaking oil and anti freeze! Not what we signed up for! The HOA could care less. We, along with other homeowners on the street have sent in complaints and voiced our concerns at the last meeting. Nothing seems to be enforced as there are several violations to the CC&R's that we've complained about to no avail. If someone comes to visit, they are forced to park nearly a block away because on our street it looks like there is a party going on 24/7! All Lennar cares about is the money clearly... because nearly 50% of our street is owned by investors! Since these investors buy them up in bulk, Lennar is just happy that their pockets are full while us homeowners live in a community similar to an apartment complex.
It is truly unbelievable what we have been through in the last 8 months. One other nice tidbit, Lennar forgot to run the cable/internet lines that they broke so we were without cable and internet for 6 weeks!! We had no idea what we were in for. If we had known what was coming, we would have never bought a home from Lennar. Horrible customer service... poorly constructed home and awful finishes. We thought it would be "included" to have both sides of the linen closet match, but no, that's not included. One side was finished. One was cut too short. A gaping hole was left, then caulking... more caulking.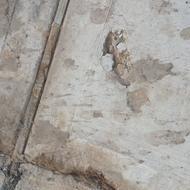 With Lennar Homes there is just a warranty for the sake of it. Our breakers trip everyday. We have damage appliances. BAD construction quality. We have complain and complain and complain and they would come to fix it but no results. Our driveway is thing that is on the top of our list. Since Lennar refused to fix the numerous imperfections, we had to manually do it ourselves. Because of that, it looks like it's 10 years old instead of 6 months old. This is not the service nor the house we were expected and promised.

I am posting this review to warn others to pay attention to what is told and obviously not told to potential buyers. First, make sure you read the extensive contract even if you are told it is just your average contract. Also ask money questions on deposits. We were told 5000.00 down (even more) would hold the house. We were also told over and over again we were approved both by the representative and the loan officer. I verbally ask the loan officer twice if she was sure we were approved and she continued to claim we were. A week later we received an email saying they could not approve the loan. Not even a phone call. Now they are trying to take 250.00 from my deposit saying it was for an "administration charge". No longer such a thing as customer service!
What I am so very upset about is, I was NEVER told about the 250.00 charge until the contract was emailed to me. The woman who failed to inform me of the charge continually tried to get me to sign the documents online in order not to show my complaint. I instead mailed it to them via signed receipt. The salesperson is still trying to have it signed online in order not to show my complaint on the document. Please review the other reviews before buying a home from Lennar. FYI we still have not gotten ANY of our deposit back to this date!

Lennar entice with all inclusive offer for their new homes and yes, what most northern Virginia builders consider upgrades, Lennar has most items include yet, once locked into a contract they refuse to allow you to make changes. They sell homes costing over $500,000 yet gives wooden spindles and unfinished basements. Sales reps are uncooperative and afraid of reaching out to home office to request changes needed by buyer. Once they get your earnest money the sales rep doesn't take phone calls so changes that are needed go unanswered. Do not close in a house you're unhappy with if they do not make changes before they close.
Substandard flooring, beams with knots that will likely cause structure problems within 3-5 years after construction. Sales rep doesn't answer and home office fails to listen to complaints or assist in any way. So you end up losing your hard earn money that you put down with the builder because they are not interested in rectifying the problems but rather move on to the next suspect (buyer) hoping they sucker you into buying a house that doesn't meet originally stated requirements. Actual house way smaller than model home. Very disappointed in Lennar - and their devious practices. You spend a year or two wait to see if they return your down payment but have to go through legal to get it done.

Stay the heck away from these dumb asses. From terrible building and framing to worthless insulation to putting utilities in their different rooms downstairs so they screw up the whole basement. Letting snow sit on floors for days on end with no care whatsoever if it warps the floor. For 500K you too and have bulkheads all over your house that look like crap and squeaky floors all over the house. My very strong suggestion talk to the people that have already bought in Leyden rock/Ranch. These homes suck... I designed better as a high school student. What a bunch of Morons.

RUN, don't walk away from Lennar. When we were in process they forgot to put cable in a guest room. I kept asking, and asking, until finally it got done. Almost end stage. Then we do the walk thru. The 'knowologist' takes pics, documents things, then... nothing. His dad dies, and then suddenly he's no longer with the company. Enter 'knowologist' #2. He wants to do the fixes after the holidays. Ok, fine. Then, suddenly, HE'S no longer with the company.
Enter 'knowologist' #3. He's having trouble scheduling things because I am only available after 2:30... and the window is 8-12 or 12-4. So, does no one that owns a Lennar homework for a living? Are they all available anytime, & can just take all the time off work they want? Really? Looks like Lennar figured out a way to NOT fix things. What a joke. Planning on going over this clowns head to get things done. Not holding my breath!

My husband and I buy a model home in June of 2015! Apparently they only repair items within 90 days! We had many problems with our bathroom fixtures! They never repaired them correctly and would break again! Jim from Lennar never returns a phone call! So my husband fixed it himself and we are going to have to replace all the bathroom fixtures because they break constantly and are obviously cheap workmanship. They take no pride in their homes or customer service. Also we had a tree in our front yard which was always leaning and could not be fixed to make it stand up because of the way they planted it! Within the first 90 days we lost a branch! Now we have lost more than half our tree due to incorrect planting and the storm! Lennar will NOT replace our tree!
They take NO RESPONSIBILITY! I was told by Lennar they would at least remove the tree from my driveway! Never DID! My gardener had to come but can't replace the tree until Sat. which just for the removal of the not savable tree it will cost us 250.00 not including the purchase of a new tree! They are cheap, unethical, don't return phone calls, they lie, they are nasty, and I would NEVER buy a Lennar Home! They claim to be the number 1 builder! Well from all the shoddy work and complaints I would say again LIARS!

STAY AWAY FROM LENNAR. Extremely poor experience. They are holding my EMD check for over 12 weeks. Beware!!!
Lennar Homes Company Profile
Company Name:

Lennar Homes

Website:

http://www.lennar.com/