Consumer Complaints and Reviews

Ace Hardware stores near Standing Rock, North Dakota is actively refusing to sell propane tanks to water protectors; this is during the harshest of winter conditions. I will not be giving Ace Hardware any more business in my home state (or anywhere else I travel) for this reason. If you are offended by this corporate policy, I ask you to also take a stand.

I went to enter a local Ace Hardware Store a few weeks back to pick up a couple pieces of hardware for some projects I was working on. I am a sixty year old man and wear a backpack as I primarily get around on motorcycles. I was informed at the door that I would not be allowed to wear my backpack into the store and would have to leave it at the front counter. I asked if women are required to leave their purses as well? No Answer. Then I asked if in Winter we will be required to check our coats at the door? Again, no answer. I then asked why they do not just have everyone shop in the buff? I then informed the employee I will absolutely NOT leave my backpack with them as I do not trust them WAY more than they do not trust me, and will be taking my considerable business elsewhere.
You could say it pissed me off to be labeled a thief just because I wear a backpack, or maybe it was because I was carrying a motorcycle helmet but either way it did strike a nerve with me. I have more than enough funds available to buy anything they sell in that store and more, but will never set foot in that or quite possibly ANY other Ace Hardware store again if this is some new company policy...
I retired about six years back from a National Lab but am constantly building new projects and/or working on others for people I know. I imagine I typically spend between 10-15K on various bits and pieces at hardware stores. I typically visit a hardware store probably three to five times a week but when on a bigger project I sometimes visit them on a daily basis. The True Value store right down the street has no such Ludicrous policies and welcomes me every time I come in the door, backpack, helmet, and all, and therefore will be getting ALL my future business.

My husband is handicapped and use a walker. We were in Ace Hardware today and the cashier forgot to ring up our coupon. So instead of making everyone else wait till she gave us our coupon money we had to wait for her to check out 10 more customers while my husband try to stand with his walker. We left and she come out to the van and said "I ready to do your coupon now." Really!

At the local Ace store I bought a locking door knob that didn't work and returned it the very next day. Because I wrote a check to pay for it I have to wait 10 days to take it back and receive a refund. Or you can get an in store credit. What's the difference getting your money back or credit at the store??? And why so long? I bet they didn't even take it to the bank yet! This is so stupid. And not very good customer service. The lady talked to me like I was a criminal. If they are so afraid of checks not going through WHY? accept them in the first place? No one even warned me that if you write a check and need to return what you bought that you can't do it for 10 days. Not to mention the cost was more than any where else. I won't be shopping there any more.

Bought a weed and grass killer. Used it according to instructions and it killed a linden tree and many plants. Ace does not seem to be responsible and turned me over to a David at spectrum who admitted that their product does damage. Want me to get receipts from plants that I had for years in my garden or no refund for damage. I also agree that the rewards program is fraudulent. Well I bring my business to Lowe's.
How do I know I can trust these reviews about Ace Hardware?
635,598 reviews on ConsumerAffairs are verified.
We require contact information to ensure our reviewers are real.
We use intelligent software that helps us maintain the integrity of reviews.
Our moderators read all reviews to verify quality and helpfulness.
For more information about reviews on ConsumerAffairs.com please visit our FAQ.

Over a 12.00 sprinkler that stopped working they lost my business due to unprofessional management from the floor manager. Hateful, arrogant SOB treated me like I was a convict trying to follow the Ace satisfaction guarantee policy. Told me that this item was not for commercial use (not stated anywhere on the item) and that I return sprinklers way too often (I have bought over 30 in the past 8 years). If they didn't fail it wouldn't be a problem. Lied in front of 2 cashiers (verbally beating me up about it) and others that overheard the conversation, said that the owner had a conversation about this with me (never happened). I spend 200 to 500 monthly for parts at the Orland, CA store. Well not anymore!
They obviously don't need or want my business and who wants to be treated like a criminal for trying to use their warranty. Called the 800# for corporate and they were only a go between trying to get the store to give me a replacement but a different product manufacturer without the Ace promise warranty. This was useless! They also updated their website to state 30 day refund policy. I didn't want a refund, just replacement. They just return the defective items back to the mother ship as far as I know. On a good note the workers are great people and have always been but the floor managers are a problem.

I remember when I was a kid, I always loved going inside a toy store and looking at all the new and exciting toys I could buy and play with. Now as an adult, I get that same feeling whenever I go inside an Ace Hardware store. When I say that this store has everything, it is not an exaggeration. It has everything an adult could ever want to play with, errr, I mean use for house renovations and such. I can't recount how many times I've needed something for a house project and relied on Ace Hardware to provide my needs. From different kinds of paint to floor tiles to bathroom equipment to electrical wiring, there's something for everybody there.
Their staff are also some of the most polite people you'll meet in a mall. They know exactly where everything is, so all you need to do is ask where something is and they'll personally take you there. They're also not pushy, maybe because they know that most people that go there already know exactly what they want (aside from me, who occasionally goes window shopping there for fun). They also make good suggestions based on what you need, and when I say good, I don't mean something more expensive. I mean that they analyze your needs and make suggestions based on that, not on personal commission. That is why I personally love going to Ace for my household and personal needs.

I went into Ace Hardware in Woodbury MN to buy a lawnmower. The lawnmower specialist helped me pick one out. We decided it was a good deal because there was a sign hanging on it for $50.00 off and it had what I needed. When we rang it up at the register it rang up for the regular price. It turned out that it was not the lawnmower that was on sale. The employees decided that they had made the mistake and were ready to give it to me for the advertised sale price when the manager, Sherry, walked in and would not honor the price. She said she could order the lawnmower that was advertised for me, but I needed it today. I talked to her for a while and got frustrated and walked out of the store. I felt bad because I always loved going to Ace because of their outstanding customer service!!! I am not sure I will be going back!!! Too bad for Ace over $50.00!!!

Just went to Ace Hardware in St. George, UT. I bought a pound or re-25 smokeless powder for the ridiculous price of 35.99. When I got home I found that the powder had previously been opened. For that price and the opened container I decided to return the powder two hours later. When I tried to return the powder an employee accused me of opening the powder and even put it on a scale to see if I had taken some. I called for the manager who told me that they would not return the powder because it had been opened.
At this point I told them that their policy was ridiculous. They were basically price gouging (I can get the same powder from sportsman's WH for 24.99 if I wait a few days), and I would not be a customer at their store ever again. A large male employee then told me I was trespassing and followed me out to the parking lot where he threatened to knock me out. Buy from this store at your own risk. I was so ticked off I left my receipt in the store.

My friends and I have decided to boycott Ace Hardware until you change the word "folks" back to "man". I never thought Ace would ever cave in to the Politically Correct policy.

Went into the Rome Hilliard store on Black Friday, 7am. My friend and I were the only customers in the store. I asked about the ad coupon and was briefly satisfied with their answer. I had asked if a sale item was rung at regular price would the coupon be applied. In some cases this would make the item cheaper. They said they wouldn't do that and I said that was fine. Just wanted to ask as I heard some stores will do that. Ok no problem and I wasn't upset.
Went and found the Dremel products. I wanted to purchase the Dremel 3000 ($39) as in the ad and the 180 piece ($9.95) accessory kit. The kit is locked onto j-hook with this what appears to be a red magnetic lock. We walk down aisle and a red shirt chubby male employee has a bad attitude immediately and says "he will not be the one to choose to unlock the accessory kit and he isn't sure anyone else will."
Another employee Rick (whom I've had a prior crappy experience with where I had to call the regional manager about) appears and gives me more attitude "he knows all about me". I said I'm not sure what that means but I want the Dremel Accessories locked on the hook. Rick proceeds to give me attitude and acts like unlocking the product for a sale is a hardship?!? I said again all I want is the accessories kit and maybe the Dremel. Rick continues to give me a character assessment of me. I said I have the regional manager phone number. He says go ahead and call while "we find the key". These locks are all over the store as they don't have the unlock key handy? Apparently not. I said never mind. I was told to not feel alienated after the last crappy experience and here we go again. I did walk out without the item and I did call Rick a ** and the other employees made a "oooh" sound.
I said Rick should expect another write-up since speaking to a customer is a challenge. I have left a vm for the regional mgr and also called corporate to report this poor choice for an employee. ACE lost a $50 sale. I'll spend my money at Lowe's or Home Depot from now on. ACE wants to be the local hardware store but prefer to treat you like crap in the process.

Ordered a $7.50 item to ship to store on 10/1. Received an email saying item shipped on 10/8. Called store on 10/9 and was told item was not in the store. Called Customer Service on 10/15 and they were told that item was at store since 10/8, but the item was damaged. I had to wait for store to return it and then they would ship a new one to the store. Why didn't the store return the damaged item immediately? I asked that a replacement be shipped to my address instead. It took them 6 more days to tell me they were shipping a new one TO THE STORE!
I asked that they just cancel the charge, but they said it was already being shipped and I had to wait again for the store to return it to the warehouse in order to get my refund. Then it can take up to 15 days to process a refund. I asked a supervisor to immediately refund me, but they are unable to do that (really for $7.50 they don't have that authority?). I will be contacting my credit card company to dispute the charge and will not be doing business with ACE ever again.

I consider that I have just been wholly ripped off at this store. I wanted to get my 100 lb propane tank filled. I was heading to another establishment, but noticed, as I drove past, that Ace Hardware in Blairsville, GA, filled propane tanks. Because I drove around the back to find the filling station, I ended up having the tank filled before paying. The person filling the tank didn't reset the counter when he started, but jumped into the back of my truck to fill the container. I quickly made a note of the initial counter, (and took another note when he finished). I then watched him struggle with connecting the filling nozzle until I explained that it's a propane tank, and therefore has a reverse thread.
When he had finished, I saw that 22.3 gallons had been put into the tank, but I understood that it was a set price to fill the tank. When I went inside to pay, I found that the set price for filling the tank was $90 with tax! I was flabbergasted by the price, but had no choice because the tank had already been filled. The lady at the checkout was not interested in my protestations about the ridiculous price. I asked what their price per gallon was, and calculated that, because of their set price, I had paid for about eight dollars worth of propane. I didn't get even at their preposterous price!
When I got back outside, I called around to find the average price per gallon for that day in that area. The average price was $2.56/per gallon. I had just been charged $4.04/gallon! Had I have gone to my original destination to have the tank filled, I would have paid $60, rather than $90! I consider that excessive and predatory pricing. I am disgusted by this. I realize that "caveat emptor" applies here, but I didn't consider that there could be THAT much difference between the local establishments. I consider that I have had $30 stolen from me.

We recently purchased a new home and are in the process of upgrading all light bulbs throughout with LEDs. Ace sent us a flyer about 10 days ago with both the front and back pages advertising their big LED sale. This seemed ideal for us and was a bit cheaper than the sale SAMs was having on their LEDs. Today was the big first day of the sale so we drove 30 miles to the store and loaded our cart with over $450 of the various sizes we had left to replace. Well, we get rang up and not one of them were on sale.
I asked for assistance in finding the like lights that were on sale and the manager said there were none close as only a few select ones were on sale. He said, "I know the ad is misleading. I can't wait for this sale to be over." So I went back to the register where my wife and daughter were waiting and said, "Get everything you want from this store because we will never be back." I sure was pleased to see that Ace has trash cans on either side of their exit, I dropped the Ace Rewards card where it belongs.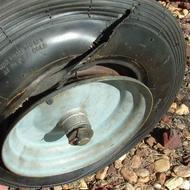 Installed garden trailer tire and tube on wheel and inflated it resulting in a bulge in sidewall. The bead came apart upon installation and store would not replace it due to using a screwdriver to install it. Have done this many times with no problems with real tires made in America. Took it back home, inflated it to 30 lbs. and re-installed it on trailer. An hour later it exploded without ever being used. This defective junk tire (made in China) is what Ace chooses to sell Americans just to make more money. I will never shop there again when they won't stand behind the junk they choose to sell.

I attempted to purchase two Adirondack chairs online. They were $59.99 each with a free ottoman. I tried to select a local store to ship my order to but was told (after calling online customer service) that there was a glitch in the system and that they would have to charge me $25 for each ottoman and then credit my debit card back again, which would go through 5 days later. This did not sound right to me but believing Ace is a reputable store, I went with it. My experience with rude customer service people, unkept promises and so much of my personal time trying to resolve this issue is too lengthy to bother as I have already spent too much time. To date, I have a $50 charge and two ottomans (that I didn't even want) sitting at my local store... no chairs. I will never order from this company again... they are morons. RUN!

We purchased a dishwasher Nov 2014. July 2015 it just quit working. I called Ace and was told it is under warranty and to call the repairman. This is a real small town, and we live more than 96 miles away from any major city. I called the repairman, Mr. Claw **, at least that is what she told me the repair guy's name is. The lady on the phone told me he didn't work there. He just stops by and picks up his orders. So I asked for a number to contact him. She said she couldn't do that. He was a busy man had other people to work on before me. "Ok, so how long is the wait?" She didn't know, he was the only one in Pecos county. "Is my wait going to be 1 day, 2 days, a week, WHAT?" She didn't know (She never asked me for my name and number).
So I hung up and called ACE back. The woman that I spoke to was the guy's wife. They told me to call this other guy. He would be more than happy to work on it, but I would have to pay him, then try and get my money back from Frigidaire. NOPE! So I called ACE back and told them what happened. All they told me was they were sorry and nothing they could do. I called corporate. This has been going on for a week now. Corporate has called them and told them someone would out that day to fix it. NO CALL NO SHOW. I called around 4 pm and Angela from corporate called them to find out what was going on. The manager told her that she wanted to call the owner first. Back and forth, back and forth. I want my money back. Nope can't do that either. So I have a $350 dishwasher with no one to work on it, they won't exchange it, and no refund! "I'M SORRY" is all I'm told.

Ace likes to mail out $5 off $30 coupons to customers but never honor them. The coupon does specify that it cannot be used with an item on sale. That is fair. But if you try to buy any other item, chances are that the clerk will refuse to take the coupon saying that the particular item that is excluded. This has happened to me at least 3 times! For all the effort that Ace tries to portray themselves as a neighborhood mom and pop store, this business practice is appalling. The store in reference is the one located on Perry Highway near Aldi's in Wexford/Pittsburgh. I have decided not to go back to the store again!

Why is it that Ace has to always give one a hassle when they dont have advertised products. They always seem so NOT be willing to make things right to their customers when it's clearly their or corporate fault for not having the item. Their latest BIG Memorial Day 4 day sale Is just an example. Offer great prices on their products and then never have it in stock for the complete sale. I went in every day of the sale to purchase Ant, Roach & Spider Killer Spray for $.99 and they never had it.
I asked for a rain check the last day of the sale and the answer I assume from the store manager is they don't offer sale item rain checks. I answered that I had been into the store every day of the sale and they didn't have any and the excuse was: "it was corporate fault". This is an on going problem at all the Ace stores. It is too bad as they usually have obscure parts that even the big box stores dont carry. But I for one am tired of their unwillingness to make things right with the customer. In this case a $.99 item. It's just the idea of it all that makes the customer unhappy, and trust me this happens much more than it should with item prices all over the board.

On April 15, 2015 I purchased a spade shovel from the Ace Hardware located in Federal Heights, CO, also known as ACE HARDWARE MILE HIGH. The first time I used the shovel, the wooden handle snapped where it's attached to the metal spade. I retrieved my receipt for the shovel and called the store and spoke to an employee that was happy to replace the shovel.
When I arrived at the store to exchange the shovel there was an employee standing 10 feet from me and almost before I could get a word out of my mouth she spouts out, " I'm from plumbing. Hold on." Long story short, even though my receipt clearly showed I had purchased a shovel from their location and it also proudly displayed the Ace Hardware Name and Logo, they refused to replace it. Their reason, "We don't carry that shovel." Go figure, This Ace Hardware has lost not only my personal business but I also purchase much more for my HOA...All over a $11.00 shovel.

US1 and 120 st. Pinecrest - No devolutions after 30 days. NO STORE CREDIT. You have to keep the merchandise or give it as a gift to the owner. Be careful when you buy at ACE of Pinecrest. If you need to buy 4 feet PVC tube. He can cut it for you. Charge for the entire 10 feet piece and then resale the rest to another customer.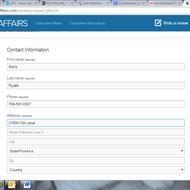 Im writing to share an unpleasant experience with the ACE store in Cornelius, NC. Having recently relocated to the area I immediately sought out independent businesses to do my shopping. In my experience I like to support local and generally find that I receive a higher level of customer service even though I may pay a little more than the big box stores. I purchased a fountain/water feature and they agreed to deliver it to my home. I was unaware at the time that delivery ended at my driveway! They informed me that company policy prohibited them from moving it any closer to the home. Important to note that my patio, where the fountain was going, was only 10' from where they dropped it. Yes 10' yet they refused to move it any further.
When I went back to the store the manager assured me that he would have his moving guys call me the next day and come back out to move it the additional 10'. Not only did I not get a call from the movers but received a call from an ACE employee informing me that they would not move it any further and if I wanted to have it moved they could give me the name of a company that moves fountains!! This is truly a poor reflection on the ACE brand when a store manager blatantly lies to a customer about his intentions.

I saw an ACE ad for a chair $39.99, no limits, no date stated. I clicked on the ad and the chair was offered at $49.99. I contacted ACE.com and was told the ad referred to a 'sale' and the sale was now over. The ad had absolutely no date, 'on sale' and no other limit. Absolutely nothing, just the chair and the price, and that it is offered by ACE. I have found that ACE plays 'loose-goosey' with their prices in the past. Did not buy it!

I live hours away, saw the Ace, and pulled in. From the moment I entered, I was under video and radio surveillance. I asked where something was. When I got there, I heard him calling on the radio for someone to be in the aisle. Sort of felt like being in Russia. I was going to spend hundreds on my granddaughter, but after being treated as a common thief, I spent $450 at MenArds. I won't go back. Their loss.

I bought a fixer-upper house 1 1/2yrs ago and since re-did most of the plumbing (sinks) and I bought the wrong cartridges for my tub faucet handles from Ace in the next town where I do some of my grocery shopping. I sent a guy I had working for me to our local Ace to return the part so I could have my plumber go in and buy the right cartridge; instead he was accused of stealing the parts. I immediately informed the officer that he had not, but was returning an item I purchased from the Ace in the next town a couple months back.
The item was unopened and instead of being told I was unable to return an item bought from a different Ace location or that they don't sell this item (the item did not come up in system when returning), a very rude guy who insisted for years he was hoping to catch the guy I had working for me steal, and now he was going to make sure he would pay. My items or money have yet to be returned to me by Ace and they informed me I was not allowed in the store.

December 1, 2014 I ordered three Hepa Air filters from Ace Online, paid full price with my bank card and with arrangements for delivery to my local store. Order # **. A few days later the order arrived at my local Ace and I went to pick it up. However, I was told that the factory only had one, and the other two were on backorder. I received a packing slip and told they would call me when the others arrived. Well, the holidays came and went, and in January I stopped in Ace to ask if they had received the other two filters. They did not. I called Ace Online three times since then and have sent an email. Every customer service rep has given me the same runaround. I'm told they will investigate, but they never get back to me. It's become a matter of principle and I want my money back. My packing slip shows that I only paid for the one ($15.31) and I just assumed they would show the others when they came in.
I don't know how their system works, but I have time and time again explained that the entire amount for THREE filters was deducted from my account, so I know that I did not pay for just one - I paid for three! I am earning money now but at the time I was in a slump and this was not money I could afford to lose. Every rep gives me the runaround. They are trying to tell me it was a hold not a charge. I'm sorry but three months has passed and the deduction still shows as a deduction. Ace got paid. Bottom line I want my money back. I also want Ace to apologize for this douchie behavior. I used to like this company, but this is unacceptable. I highly recommend shopping on Ace Online unless you feel like donating money to their company if they screw up your order.

Bought a few things from Ace online site and used my PayPal account to pay for the items. That was almost 3 weeks ago. Seven calls to customer service and a complaint thru the Better Business Bureau still hasn't resolved this problem. I issued a complaint thru PayPal and have escalated it to PayPal. Hopefully, this will get results. My advise, stay away from Ace Online. They are totally disconnected from the stores since the store are privately owned.

I attempted to purchase an electric pressure washer for the amount of $69.99. It was a good sale price and was ending on 2/28/15, the day I found out about the sale. The local Ace Hardware was closed (and I found out they didn't have it in stock anyway) and so I attempted to purchase it on the website and have it shipped to store. Unfortunately, Ace Hardware is one site where they use the Master Card SecureCode at checkout. I understand attempting to block fraudulent use of debit cards, but I could not get the SecureCode thing to work (I had not seen it before).
So, I immediately sent an email to Ace Hardware and told them of the problem. I asked to be allowed to pay for the pump either at the store after it has shipped or to get it some other way, with the same price. I was sent an email and given a phone number to contact someone that would be able to help me make the purchase (this was the next day, after the sale was over). I had some hope that I could still get the washer. Nope... I was dropped by the first rep when he accidentally hung up on me and the second one simply offered to allow me to buy the washer at the new price of $109.99 and then trust them to "credit back" the $40 overage after it had shipped.
Of course, I did not have this in writing and it worries me it would become an even greater issue later. Why can't a corporation simply charge my debit card for the $69.99 instead? Certainly they have that capability somehow. And, why the heck are they willing to take my card over the phone but not online? Couldn't it be fraudulent either way? I don't get why they won't work with me. I guess Lowe's and Home Depot will be getting a LOT more of my business. I've spent around $1,000 the past year at Ace and was going to buy about $3,000 this year as I do an add-on to my house. Now, over refusing to give me the sale price after refusing to take my card before, Ace will be losing considerably more in profit. I hope that makes them happy.

I ordered a PROPANE HEATER 40000 BTU Item #: 4308698. Subtotal: $129.99. Sales Tax: $6.89. Charge to PayPal: $136.88. When I went to pick it up the sales person accidentally scanned the heater and $93.50 popped up on display and she cleared it out real quick. Then completed the sale without any intention of refunding the price difference. I took the item home but it dawned on me later that I didn't get an $136 heater.
I went back next day and saw that my local store sells the 60,000 btu heater for $129.99. When I confronted the Manager about the issue he gave me the next size heater instead. When I contacted ACE.com they said they have no idea how much their stores charge for stuff. The Store Manager made good on the deal but they did try to get away with the scam of selling at a higher price. If ace sold from a warehouse they could make up a price. ACE lied to me about the price of an item in my local store where they sent me to pick up my purchase. My complaint is with ACE hardware Online.

We had to return 3 items that maybe equaled $42.00 which would be store credit because we lost all receipts and stuff in fire. Well you would of thought we were trying to return a $1000. Item they were so grumpy and beside themselves and throwing their hands in air & complaining because we didn't have receipt. Hello we had a fire, we told them 4 times. Which didn't even phase them - thanks for being just a tad understanding. They are twice as expensive as lowe's or home depot but ace is 5 minutes from house so it's about convenience!! Plus we were using their lousy $40, back in store credit because we needed light bulbs so they didn't lose any money and the stuff we returned was in original packaging not even opened at all and plus we have spent a lot of $$$$ at this ace hardware in jonestown, pa!!!! Well no more!!!! We DID not deserve the mean and unkind treatment we received. Customer service rating--a big "0". This ace and it's owners really need a lesson in etiquette and customer care.
Ace Hardware Company Profile
Company Name:

Ace Hardware

Website:

http://www.acehardware.com/home/index.jsp