Consumer Complaints and Reviews

Bought a front load GE washing machine and dryer "combo" with pedestals in Dec 2008 for 4K as a Christmas present for my wife. After 5 years of use on the washing machine we started to have major problems (the washer Has NEVER been abused and is still to this day in like new condition). Come to find out there was a major recall where the drum comes completely off during spin (which is what happened to our unit). MODEL: WPDH8800J0WW/SERIAL: SR20095OT. In 2013 when the machine was 5yrs old GE techs came and performed the recall. Going forward we had techs come back because the drum never spun right again. Spun so fast we thought it was gonna blast off to the moon! Techs hooked up their machine and put it to their computer test and could not duplicate any problems! I even made a recording to show the tech! Again still no help or fix but they were so kind (sarcastic) not to charge us a trip call!
Finally this week a tech comes again (3rd time is a charm), and now says "I've never seen this before but when I took the top off the drum and weights have come off again". All related to original problem! After talking with his home base he said it'll be $400 min to repair OR they'll probably make you a great deal on something new! I called customer service and gotta say they're horrible to talk to also! Terrible customer service on every level and immediately was turned off by their nonchalant attitude at helping make me whole again and standing by their product!
They offered me a new machine Model: GFW480SSKWW for the low cost of $1,140.98 and a matching dryer for the same price also! (Since the matching dryer I have computer syncs with the old washer is no good anymore due to technology advancements.) For a grand total of 2,281.96 before taxes etc! Needless to say I have NEVER felt so taken advantage of and will NEVER buy another GE appliance if possible due to this experience alone! I have turned to ConsumerAffairs in hopes to warn of this issue and anyone else who may be dealing with the same product! Today I will start my journey in finding a new washing machine and dryer and it won't be a GE.

In May of 2016 we purchased a brand new set of laundry mates (GE) from Sears. From day 1 it has been nothing but troubles with the washer. The GE repairman has replaced the motherboard at least 3 times because it will not work or when it does it locks up and does not spin out. The clothes are not clean and it is hard on the clothing. Please check our account and see how many times we have had the serviceman out for the stupid machine. We are not happy with the dryer either because it takes forever to dry a load of clothes but the washer by far is the worst problem.
We have had so many trouble calls from GE service and they will not do anything for us any more so we called Sears where we bought it and told them of our dilemma. They are supposedly sending over another repairman. I have made many trips to the Laundromat to do my washing. This is not fair to the consumer to be stuck with such a lemon. We have requested they give us our money back so we can purchase another set but it definitely will not be GE

I purchased a GE washer, model GTW330ASK0WW on 12-22-2016. It was a mistake. The washing machine shakes, vibrates and makes loud noises due to the violent shaking during the spin cycle. Did I mention the violent spin cycle? It makes one think that it will break very soon.

I bought a new washer model gtw460asj2ww. It takes a long time to wash a load of laundry. I have to check when it is done filling with water because the computer does not always fill correctly with a large load. The soap was still in the clothes and family was having skin irritation. Energy saving or not, I won't buy another water saving washer.

In August 2015 we bought a matching washer (GTW810SSJ0W) and dryer (GTD81GSSJ0WS). The dryer broke a belt after the third load. When the factory tech repaired the belt, he discovered the computer interface board was also bad. Once everything was fixed the dryer still would not dry clothes because it was spinning the clothes too fast. GE claimed it was working within spec. 7 weeks without a dryer and tired of fighting with GE we went back to the dealer and he got the GE Sales rep to send us a new dryer. The new dryer had a slight model number change to GTD81GSSJ1WS. That tells me the GE knew there was a problem too. So far the dryer has been working.
Fast forward to October 2016, our washer started making clicking noise in the drive/transmission. Remember we were going to the laundromat for 7 weeks while the dryer was broke so we really did not get 15 months of use out of the washer. Since it was now out of warranty we decided to run it to failure which it has done this week. I believed that the Mode Shifter (depending which part site you visit) is what is broken but I will not spend the money to find out.
The washer also would have long run times and leave soap stains on clothes. The reason for the stains is because the lack of an agitator would not pull the clothes under the water. The HE feature only fills the tub 80% full based on weight therefore you never know how much soap to put in because you never know the amount of water that will be filled into the tub. The rinse cycle is based on the amount of soap it detects and will keep rising until clean, thus the long run times. This is another reason to get rid of the washer instead of attempting a repair.
Since the repair is estimated to be more than half of a new low end washer and that it is obvious that GE appliances are not built last, we opted to replace it with a non-GE washer. Our salesman noted that most appliance makers are changing model numbers every 6 to 9 months. I do not know if this is a fact but it makes it hard to compare apples to apples for reviews or finding long term trends with failures. I suspect that is true since an internet search only found one matching failure (the same GE dryer out of the box).
My point of this review is not only that GE produces junk but it is more of a warning against online reviews. Most reviews are written days after first use and they do not ensure long term reliability. I am basically saying that the online reviews are helpful but should be written 6 months after use to give more reliable feedback. I am not going waste my time looking for my receipt but will gladly find them for any GE rep that want to dispute my facts.
How do I know I can trust these reviews about GE Washing Machines?
670,460 reviews on ConsumerAffairs are verified.
We require contact information to ensure our reviewers are real.
We use intelligent software that helps us maintain the integrity of reviews.
Our moderators read all reviews to verify quality and helpfulness.
For more information about reviews on ConsumerAffairs.com please visit our FAQ.

GE washing machine GTW680BSJWS. Purchased at Home Depot, installed October 25, 2016. Immediately had problems. Clothes were loaded properly, but ALWAYS with 13 minutes remaining in the cycle, all the clothes were piled into one big ball; machine shook so violently and moved across the floor. First service guy, Ken from Diamond Factory Service, came out and insulted us by stating perhaps we didn't know how to properly load the machine. I started taking videos of the machine being loaded, and throughout the cycle, with different types of loads (mixed, sheets, etc.) as proof of the problem. Next service guy was from RAS. He didn't want to see the videos and he didn't want to do an actual load to see what's happening. Third service guy, Tim, who was a "real" GE tech... same thing. Didn't care to see the videos and didn't want to do an actual load.
Our case was "escalated" to consumer relations supervisor, Antonicia (1-800-386-1215 Ext. **). However, after leaving her numerous messages ("your call will be returned within 24-48 hours"), she never returned the calls. Home Depot will "let" us return the machine for a 15% restocking fee. So it will cost us almost $100 to get rid of a defective washing machine. AND, we purchased the extended warranty on the machine, which didn't do us any good! We will never purchase another GE product. Customer service is horrible.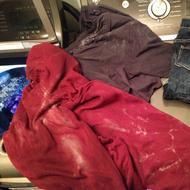 First of all, I want to say I created an account to leave this review. I researched other websites & felt confident in my purchase. I bought a GE washer modelGTW860SPJ1MC. I have owned other GE washers in the past. (We always leave our appliances when moving.) This machine does not rinse the clothing well & leaves an awful residue that needs to be scrubbed with a brush to remove. I used 1 TBSP of HE detergent per full load. After approximately 1 year of dealing with the Customer Relations and many tears shed, they finally gave me a new machine. The same problem prevails. I've given up dealing with GE and now do each load by putting 1 TBSP of detergent in a big pitcher of water and swishing it with a wooden spoon. Next I always hit the extra rinse button. Sometimes this works, sometimes not.

We purchased a new GE washer/dryer pair (#GTW460ASJWW) in Nov. 2016 from HHGregg in Franklin TN. Christmas Eve, the washer died. Tub fills & stays permanently in 'sensing' phase - will not agitate. Took a week for repairman, now another week for a simple lid lock part. HHGregg will to even return calls - after 30 days, they do nothing. *Bigger concern - inside tub of a NEW machine is rusted all along bottom rim. This is a lemon. We are requesting GE to return/replace ASAP. PLEASE respond!!

Bought a top load GE washer August 2015. 3 months after, it shook so violently it damaged the 1 knob and circuit boards. Tech came out said it may be due slight uneven surface (was not as had set with a level). They fixed, check level, etc. Ran fine for about six months then starting to get louder and louder. Contacted GE said it was normal got to the point it would actually rattle the dishes upstairs. Called again as it seemed the whole drum unit was very loose and coming apart. GE stated it has seen this issue but due to the fact it's now 15 months old they can't correct it. Big box store I purchased from also blew me off.
Maybe their namesake racing team is taking too much of their profits? Spend your money with anyone other than these turd makers. I WOULD BUY A WASH BOARD AND WASH LAUNDRY IN A CREEK BEFORE I PURCHASE ANY GE PRODUCT EVER AGAIN. If negative stars could be used they could not provide enough to offer a worse review.

The washer was not designed to spin on the rinse cycle. It empties and refills with the clothes still sudsy. It refills only 5 inches on all load sizes. It has an agitator that moves the super size load in 5 inches of water and has since damaged our clothing. GE refuses to admit they have a engineering issue with this machine. My clothes and especially king sized sheets are in constant need of replacement. I have contacted GE Consumer affairs and I was told the machine is operating as it should. There is an engineering issue with this machine that GE will not own up to. You cannot have a machine agitate with a super size load in 5 inches of water and not expect damage. Also when does the bleach actually get rinsed?

This is by far the worst experience with a company ever. GE should be ashamed. The washer was cheap and simple. Nobody needs 50 options to clean your clothing. We thought this would be great. The Thing made a tremendous amount of noise but cleaned clothes great for a short period. Within the first month the washer was broken. Communication was difficult but somebody was coming to help. The repairman smoked a million cigarettes and didn't take a shower for a week before he came over. He came, made a few adjustments, the thing worked for 5 to 10 loads and stopped again. Same worker back after another 2 week waiting period. More adjustments, worked for a while. This became a pattern with the added time of ordering parts from GE, two weeks here and a month there.
Today a new control panel from the GE repairman. The warranty company hung up on my wife as she was losing her mind so they are not allowed in the neighborhood anymore. Control panel should have fixed it. Nope same place as before. No drain, no spin. Wondering why my wife lost it. 10 months of ownership, 8 visits from smokey joe the warranty dude, maybe 50 loads of laundry with a washer in our house, over 100 in the laundromat, hours on hold waiting for GE to get on the phone, Zero email replies. GE is using the crappy model of no communication, no worries and the customer can fend for themselves. Just stopped two different families shopping for washers from buying GE while shopping our new washer. They will thank us and if you take this advice you will too. DON'T BUY GE. Won't let me submit with zero stars so one is there but don't think that one should be there. It's really a zero.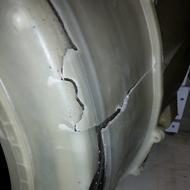 15 months old GE washer GFWR2700HWW 4.5 cu. ft. RightHeight - $1099.99, let the pictures speak for itself. Our last top load lasted 14 years, I don't think I can blame my wife for this. How convenient it happened couple of months after the warranty expired. Shame on you GE for selling me lemon like this for over thousand of dollars.

I purchased a GE stackable washer/gas dryer in June 2012. As of today, November 23, 2016 my unit is requiring its 5th repair. The entire assembly was replaced. Now the washer will not drain and the start button is not working. I replaced a Kenmore stackable unit which was 24 years old when I bought the GE. My reason for the GE is that the wash tub is larger. Well my GE has surely not given me the service my Kenmore provided.

We just wanted a simple top load washing machine. Our old one very simple and I could control the amount of time for a wash. Even though we were sold a simple washing machine we dislike it so much. We swear after a wash there is no formal rinse -- ie drain and filling the tub up again to rinse the clothes. #2. There are times we want a rinse with warm water!!! Nope - ever try to rinse soap off your hands with cold water. #3 Stupid machine locks and can't open it until someone posted on facebook -- unplug the machine, wait a minute, replug then it will open.
On a spin the machine was so off balance couldn't stop it or unplug it. I swear MEN must be making these machines or the company not letting every day people use it, test it and give their honest opinions, which they may do, but some company genius says that's not important and does their own thing. This locking I think is insane and unsafe. My niece has 4 children 5 and under and has cried many times over the STUPID engineered top load washing machine. Thank you.

On Oct 28th, I went looking for a new washer and dryer cause my 6 year old Amana set went out. (They were a cheap brand so I wasn't too upset.) Decided this time we were gonna buy us a set of high efficiency GE washer and dryer. Went to Home Depot and picked out a set that costs us 1354.53 total. They got delivered on Wednesday, Nov 2nd. They plug in washer, it works perfect. They plug in dryer and it shuts off, unplug it and replug it, shuts off. Then no power at all. So we denied this delivery and returned it. Kept the washer.
Decided if the new dryer couldn't work on day one we didn't need that one, so we completely canceled it and got our money back. Come home from a trip Sunday the 6th and try to do laundry and the washer agitator was shaking so violently, it was pushing the metal out the side walls. Called Home Depot and immediately returned washer. Went to 4 different stores to find a different set that was in stock, and ended up with a set that's not GE.
I was highly disappointed I took off work on the 2nd to get 2 machines that didn't work, then on Sunday afternoon I had to spend 3 hours driving around to find a set so we could do laundry for the week. I even bought the 5 yrs extended warranty at the store cause I figured hey maybe in 3 years something might go wrong. But no it didn't even make it through 4 days.

I purchased an apartment sized gas washer-dryer. Dryer works fine. The washer, however, uses so little water (which is the energy saving component of the unit) it does not get clothes clean. The clothes are barely covered and the "agitator" barely agitates. My family performs physical work in the dirt. Let me just say that the only time, now, that anyone's white socks are clean is when they are fresh from the store. This washing machine doesn't get anything white clean. I have to manually increase the water or else wash a smaller load in a larger sized setting so that there is sufficient water to get socks, t-shirts clean and even then it's questionable. So I wash a small load in a medium setting set manually. Because the 'agitator' moves in short little bursts which doesn't really agitate the clothes I have to wash everything on the longest setting possible.
I can't help wondering... Doesn't GE test their appliances before putting them out on the market? I've got this machine ($1500.00) now and I'm stuck with it. But I hope you don't purchase one and waste your money. Buy a better machine. The whole purpose is to get your clothes clean, right? The model number I purchased is GTUN275GM1WW, 27" wide Spacesaver energy efficient washer-dryer unit (not stackables).
And I will also say this (in case GE is paying attention): I just hate the electronic controls. They serve no purpose other than to make operation more difficult and frustrating. It is much more convenient to have manual controls that I can manipulate as to my needs at the time. Electronic and digital is not more helpful, not easier to use and is much more expensive to fix when repair is needed. Over-engineering does not endear you to the public.

Landlords purchased a GUD24ESSJWW washer dryer stackable unit 5 weeks ago... 2 weeks into running the dryer stopped working, made a grinding noise, and we were told to call Appliance Rescue in San Diego... they sent a tech out the next week... 3 weeks ago who said motor was burned out and it would take 10 to 14 days to get parts. I called GE and acquired a customer advocate who assured me that she could get the parts sooner than 10 days delivered to us. 2 weeks later no parts or some parts but no motor which is what we were supposed to get. Got a call 2 days ago from Appliance Rescue and they said their tech had the parts. Called the tech and he did not know what we were talking about and thought we had the parts. I said I wanted a different tech. Called GE and they were astounded that we did not have the parts.
Appliance Rescue called back and said they would have their tech (different tech, Saturday tech) pick up the parts for us and come out to fix the dryer on Saturday the 29th today... the new tech came out and took the dryer apart and said the motor was not burned out as the first tech had indicated but mal-aligned probably during set up. Apparently fixed the dryer (not) and left assuring us that things were ok. Came home tonight to dry some clothes and the dryer is making the same noise. NO SUCH THING AS GE CUSTOMER SERVICE. IT IS AN OXYMORON. DO NOT PUT GE AND CUSTOMER SERVICE IN SAME SENTENCE.
Endless stalling, lying, unkept promises, confusion and a downright incompetent San Diego repair svc offered by Home Depot who washed their hands of the product 24 hours after purchasing... will never buy a GE product again and will see what small claims court can do for me... time is money... and I have not been unable to dry my clothes for 3 weeks.

Purchased a new washer and dryer from GE. GLWN2800DLWS. The worst washer I've ever used in my 60 years. It wraps clothes up in a sausage roll. Tangles clothes with tie strings. Ruined my throw rugs, shredding them to pieces. I absolutely hate this washer. I recommend they are destroyed.

As I read all the reviews, I've got everyone beat. My washer and dryer are three months old. I live alone and air dry all my clothes except sheets and towels. I used my dryer three times. It stopped working. Repair person out three times. The entire motor was bad and they replaced it. It took a month since I reported it not working.
I started washing as soon as they left because I hadn't done laundry in a month. The last time I used the washer, I used bleach on my towels for the very first time in this washer. A month later I did darks. All my clothes were ruined with bleach stains that had obviously been left over from the last wash a month ago. I had already started colors when I noticed this. I ran and whipped out sopping colors onto the ground and hoped they weren't ruined. I put in whites without bleach, hoping another run would wash the rest of the bleach out. Put the soggy colors back in and was horrified when all my color clothes were ruined with bleach stains. My washer and dryer are three months old.

I purchased the GE GHWN5250DWS Hydrowave Wash Machine in 2012. In year three, I had to call for service because it was not draining. The tech come out and fixed it at a cost of over $200. One month later, the same issue occurred. After demanding to speak to a supervisor, the tech was sent out to fix again without cost. Now the washer is making a terrible loud noise when spinning. After talking to GE, it sounds like the transmission... expensive fix! I WILL NEVER PURCHASE A GE PRODUCT AGAIN!!!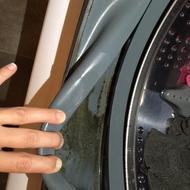 I had purchased a front loading GE washer (MODEL GFWR4800F0WW) in June of 2014. Looked great on the advertisement. About 6 months after using the washer machine, I noticed an odor that I wasn't able to figure out what it was. I switched detergents, I used hot and cold water and I even washed smaller amounts of clothes at a time. It wasn't until a year later that I somehow saw mold on the inside of the front gray rubber boot that seals the door. Nothing but bleach worked to remove the blackened mold. The boot is still stained but the mold is gone.
After each load, I leave the front door open as well as the soap dispenser tray but mold continues to grow in the rubber boot. Therefore, each month I have to clean the boot out with bleach. It is such a hassle for such an expensive washing machine!!! I know I need to clean the rubber boot each month because "washed" laundry starts to smell like it's been sitting for days even though it's only been sitting for a few minutes. So disappointed with the GE front loading machine. I would NOT recommend buying the GE front loading washer machine.

I've never had a washer quite like this one; I bought this for the price and because I wanted a basic washer, figuring less things to go wrong. The washer will go through the whole wash/rinse/spin cycle with the lid up. The washer won't immediately stop if I push the knob in; it will agitate very quickly for a few seconds, even with the lid up. When I pull the knob back out to restart the machine, it takes at least a full minute for it to restart. I also don't like the water levels. I have to do 2 loads in this machine compared to one with my previous machine. Sometimes I have to spin heavier items 2-3 times even with power rinse on so the water doesn't pour from the item. I will not buy a GE washer again. I think this washer is very unsafe and I would not recommend it to anyone.

My brother had a GE electric washing machine that was new and supposed to last for years. It stopped working only after a few. The GE washing machine in this apartment spins violently and causes me to fear. I hope it doesn't go the way of Samsung's washing machine.

Beginning of August, 2016, stackable laundry unit was leaking. It is approx. fifteen months old! Official service rep for GE in my city came and diagnosed a new bearing was needed. Aug 29, 2016, bearing could not be fitted properly, two metal parts on bottom of tub fused together. New tub insert ordered from through Sears. September, new insert arrived, fitted by service rep. It was very difficult to fit because it had not been filed down after it was made. He had to remove some burrs on the tub. Fitted tub, checked out washer, good to go? Apparently not. One load of laundry later, machine stopped, all lights flashing.
Service rep back next day, needed new lid lock! September 29, 2016, rep arrived with new part, installed it, machine still not working! He spent a great deal of time on phone with technicians in the US, they did not know how to fix it either! New parts ordered again, control board, wire harness and thermal actuator. I do not know how long it will take to get these parts sent to Kamloops, or if they will work when they arrive. I have an extended warrant so it will not cost me anything. However, it is past being inconvenient now, I have been relying in neighbours for laundry facilities, and laundromat. It is getting costly to do four loads of laundry and dry them every week. It has cost almost a thousand dollars so far in parts and labour! The machine was approx. $1400 new!
Why do I have to keep being inconvenienced by GE? I would like a buy out, obviously the machine I bought is a lemon! I do not trust it now, I need something reliable, not something that constantly needs fixing. I am tired of waiting for parts, I am tired of the whole issue and if it is not resolved in the next two weeks, I will have the machine removed and taken back to the store in Kamloops. I will then purchase a different laundry unit from a different store. I will not deal with Sears again, nor will I ever buy a GE product. I expect to be compensated for my time trouble, I expect to be given whatever the machine is worth after fifteen months of use. At the moment, I am thinking of going to the media with this debacle. All I get from Sears, here in Canada and the US is the run around. Would someone please do something constructive for me and stop wasting my time and money.

Within the first year it broke down twice so I bought a 5-year service contract with Assurant Solutions and they have replaced the motor (last week) and now it broke down again and I have called for another service call. Assurant Solutions has one person covering the entire San Francisco Bay Area so one time I had to wait 2 1/2 weeks when he was sick. As a senior with lots of stairs to my house it is a hardship to go to the laundromat with my laundry but that is what I must do. The main problem is the GE washer is terribly unreliable and I am stuck with it.

I purchased a new condo back in 2007 and a Spacemaker Laundry Washer/Dryer from GE came with the unit. Last week, the washing machine sensor malfunctioned, and water overflowed, causing over $20k in damage. Unfortunately, my insurance does not cover the damage (long story). If you're currently using this model (serial #ZL602188W), I recommend you replace, ensure the unit has a water drain under it, and/or keep a very close eye on it when in use.

Minimal amounts of water does not wash the clothes clean. After rinse and spin clothes come out with residue. Also so much chafing of clothes against each other and machine clothes are wearing and becoming thin. Clothes mostly spin around themselves and don't get washed.

I cannot clean the rubber edge of the washing machine door. The machine has an odor. It collects gunk in the groove in the door and the rim of the door never dries out.

GE has always been a joke in my house. In the 60's my parents bought a new GE refrigerator. It broke almost immediately. We lost food after food until my parents gave up on the repair guy visiting us time after time and just bought a new WT Grant refrigerator. I swore never to even look at any GE ever. It's now Sept 23, 2016. My husband and I have American Home Shield protection. When my Kenmore washer became beyond repair AHS said they were going to replace it. I looked at my husband and said "Cool, I don't even care if it's a GE." Damn, they sent a new GE. It was a tad over one year old when it broke in July of 2016. 2 repair guys from Sears came over on 8/2/2016; they ordered parts. The parts came in so 3 guys from Sears came back on 8/11/2016. They ordered more parts and came back on 8/17/16. The parts came in so 1 guy came on Sept 9.
Sears gave up so a guy from GE came over on 9/23/16 and ordered more parts. He can't come back until 10/3/16. So I will fold and buy a new washer/dryer at my own expense. If I had done this the first day my GE washer broke I would have saved myself $30/week of laundromat expenses and a ton of heartburn as this has become a repeat of the 60's. General Electric, you still suck and always will!

DO NOT BUY a GE washing machine. It uses so little water you can't get your clothes clean. So I have to use "extra rinse" which wastes water. If you wash dark clothes together, they all come out with soap residue. (Obviously, all the clothes have soap residue, it's just that you can only see the soap on the dark ones.) We have pleaded with GE customer service and they won't let us return it. So I told them I was going to post the problems on the internet and she said, "Well you can do that." So here it is. Don't waste your money.
Compare Washers and Dryers
GE Washing Machines Company Profile
Company Name:

GE Washing Machines

Company Type:

Public

Ticker Symbol:

GE

Address:

3135 Easton Turnpike

City:

Fairfield

State/Province:

CT

Postal Code:

06828

Country:

United States

Website:

http://www.ge.com/