Consumer Complaints and Reviews

Have an Electrolux bottom mount fridge which is 2 years old. Top handle fell off after 6 months and they replaced both doors. Just held on with cheap plastic. It has just fallen off again and my husband has glued it on. This is not good enough. Never had this problem with any other fridges. One is 35 years old. Do not buy. We paid way more that we could bought comparable fridges for. Service agents fixed the first time. We just couldn't be bothered with rigmarole. Have 3 years extended warranty. Just don't buy.

I will NEVER buy another Electrolux product. It's too bad I wasn't wise enough to check reviews before buying. Almost from the start I had issues with the ice dispenser. After many phone calls & service calls, at least 5, after changing celluloid, main board, ice bucket assembly, they sent 3 incorrect ones before I got the correct one. Mind you they had the part #, after taking at least 4 days off from work to be home for repair tech, I am now close to spending $700.00 in parts. (Oh, they give a 20 percent discount on parts that I have no way of breaking, a celluloid, that takes about 20 minutes to get to?) Main board? Really? I now have the pleasure of a sporadic high temp 58 degree refrigerator & again no help from Electrolux. They use cheap parts & don't stand behind their product. NEVER AGAIN.

I purchased a new home and it came with all Electrolux products. We have been in the home for four months. The following items have broken (some multiple times): - Dishwasher (electronic panel, soap dispenser, bottom rack defect - panel replaced and waiting on new soap dispenser to arrive). - Ice Maker (door broken/beeping all night long - fixed three times). - Fridge (handle broken and replaced). - Stove Hood (came dented, rubber seal not falling off in two places - still not fixed after multiple pictures, e-mails, calls, and a tech visit).
- Washing Machine (Can not wash a full sheet set at one time. Soap will not dispense and load will be soaking wet. Must wash flat sheet and fitted sheet separate. All loads must be 4-5 small pieces only - Tech agreed this a problem. When I called, they saw his notes but did not have any plans outlined to fix this. It sounds as though this is not broken, but actually just the way their product works). I remember Electrolux vacuums being the gold standard in my neighborhood as a child. This is not the case anymore. I would run from any product designed by this company.

Refrigerator less than 30 days olds. Gear bar in freezer keeps falling off, therefore must remove to allow freezer door to close. This causes drawer to be unbalanced, noisy and wobbly. Called company for replacement. Told my option was repair only. Purchased from hhgregg in Bowling Green KY.

I wish I read reviews on this website before I bought an Electrolux appliance. I bought their induction range for around $1700 last September for part of a kitchen upgrade. The range stopped working by started a beeping sound with error code 23 on 7/20/16. On 7/25, 5 days after I called, a technician came from a local repair shop called Ago Appliance Repair, he diagnosed the problem and gone in 5 minutes.
Two weeks later, he showed up, replacing the generator, error code changed from 23 to 21. Three weeks later, not to mention with my endless calls with Ago and Electrolux customer service, the technician came back replacing the board, didn't fix the problem. Another three weeks later, the technician came back again replacing another board, did not fix the problem. Another two weeks passed, I have been calling almost every day because Ago keeps telling me they "don't have any update but you are welcomed to call tomorrow".
I'm like an idiot sitting in the dark and wondering should I call or should I not because it doesn't matter, they won't give you any solution. The technician literally told me on all his four visits that replacing the whole unit is the only solution, and he said that Electrolux should grant that instead of wasting everyone's time and money, he knew from his experience this is irreparable. I called Electrolux four times during the past 10 weeks, telling them what the technician said to me to replace a new unit, they denied and didn't offer any solution. This has been more than frustrating as if you don't know what to do and what to expect next. I'd be really appreciated if anyone can provide any constructive suggestions.
How do I know I can trust these reviews about Electrolux?
610,392 reviews on ConsumerAffairs are verified.
We require contact information to ensure our reviewers are real.
We use intelligent software that helps us maintain the integrity of reviews.
Our moderators read all reviews to verify quality and helpfulness.
For more information about reviews on ConsumerAffairs.com please visit our FAQ.

I purchased a $3000 Electrolux EWF01 refrigerator March of 2014. In July of 2014 it stopped working. I went to Home Depot where I purchased it and received outstanding customer service. They gave me a loaner and delivered it the same day so I would not lose my food. Thanks Home Depot. Electrolux sent me a new refrigerator (same model) in I believe it was November of 2014. It is September 2016 and the sealing strip around the freezer is falling off and the trim is cracking. I called Electrolux and was advised the best they can do is give me a list of certified repair companies in my area. The poor ice maker by reading the reviews is apparently well known now. I would not recommend purchasing this product at any price.

My experience like so many others has been awful. We bought an ice maker and have had nothing but problems with it. Total runaround avoiding the obvious problem that the unit is defective. They called out 4 different companies. Yup! 4! Each one either assured us the problem was now fixed (they substituted a control valve that was not the same as what came with the unit! WE had to pay for a plumber to hook up the ice maker again the unit since the different control valve did not fit our plumbing. Then they replaced the electronic control board. Still did not work. Then they had to order new parts (and never returned). Then they said that they could not do anything and would not come back without Electrolux approval. HUH? Instead they send out a different company who WON'T even touch the unit because they say they don't want to follow behind another company's work! WHAT??? Then why send them out at all?
Oh yeah. Another great process. When you call for a repair they set up an appointment for you. With the technician. Isn't that nice? Unfortunately none of the companies and I mean NONE of the 4 companies even knew about the appointment date Electrolux set up. Result? You sit there all day like an idiot only to find out later that the company did not know about the appointment or the company set up for a visit weeks later with NO notification to me. Bottom line we have a useless leaking piece of equipment for 3 months. I am sitting here now waiting for the 4th company to check with Electrolux because they have no record of an appointment today either. Do you see a pattern? Don't trust anything they tell you when you call.
Consider their products 100% disposable when they break down. You will save yourself a lot of aggravation and time. You will lose a lot of money but at least you won't sit around for 3 months with a broken appliance and elevated blood pressure and damaged wood floors. By the way they could have replaced this unit and saved themselves hundreds of dollars in wasted service call expenses and horrible PR.
One more thing. Don't waste your time talking to one of their "Supervisors". I have spoken to 3 who made me repeat this entire 3 month frustrating ordeal - AGAIN - only to lead to the same exact outcome. I'm screwed with a leaking ice maker. They even tried to blame it on the plumber who connected the ice maker initially! Small problem with that excuse is that it is NOT leaking anywhere near the plumber's connection. It is the components of the ice maker leaking. Highly visible to anyone who wants to remove the back and look at the inside of the unit to see it. Rust spots on the pan underneath the components are all the confirmation needed unless you are blind. You have been warned by many on this forum and the stories all end the same. Wish I had found this forum before I bought this Electrolux scrap metal.

I purchased the Electrolux 32" Built in Freezer and Fridge in June 2016... after remodeling my kitchen and buying all new appliances. I decided to spend a little more for the built in freezer/fridge... what a big mistake... HUGE!! After 3 weeks, my Built in Freezer quit working. I contacted Electrolux and they sent a technician out 5 days later. The technician told us he would contact Electrolux.
After waiting over almost two weeks the repairman came back out with what he thought was a fix. Unfortunately, for us, it caused the freezer to climb temperatures that were worse than before. We called Electrolux again, and they sent the same company back out to do the repair. Once again... that did not work. Once again, I contacted Electrolux. They sent out the repairman again, it was fixed by the technician who said, "I'm pretty sure this fixed it." Sadly, it failed again.
So once again, I called. It was fixed again and worked for almost 2 months... only to find that again, I had soft ice cream and meats. Once again, I call and I am not happy. After all this and being told over and over (as I now find this seems typical for their customer service) is the repairman must deem the repair unrepairable in order for them to replace the appliance. Once I finally had another technician to my home, he indeed said that the repair was deemed unrepairable, and told Electrolux the same.
Once I called Electrolux back and told them this, they said even though he deemed it unrepairable, our IT guy did not, so we are requiring him to repair it. So once again, I have gotten the run around from Electrolux. They came and repaired it now 5 times. (I called them today so it will be 6.) I have lost frozen goods, twice and now... I will end up losing frozen foods again... because it's currently not working. My freezer is now only 3 months old. This is unbelievable to me. I based my decision on what my appliance company said about their refrigerator/freezer and sadly, I am hugely disappointed. I have never, ever had an experience this awful. As a matter of fact, I have never, ever written a complaint. Unfortunately, I had to write my experience to make sure the next buyer was savvy enough to find these reviews helpful with their next decision. I will never ever buy a product that has the name Electrolux on it after this experience.

People be aware before buying Electrolux product. Very bad service I have ever seen. The customer service people are very rude. They don't want to listen the customer's problem. Even they don't give any guarantee when you will receive the product when you are giving the product to the allotted engineer for servicing. Even you don't know you will get your product back or not. I am facing that problem with my microwave. Even the quality of servicing is very bad. They will take lot of money and after servicing within two days you will face the same problem. The customer care won't take any complain. They are really really very rude. I hate Electrolux.

Buyer beware, as you can see all over this site the Electrolux refrigerator has a long term known problem. I have experienced the same problems as others, within the first 30 days after purchase I had 5 tech visits to fix the moisture problem coming out of our ice machine. They finally got it to stop dripping, or so we thought. What we have found, now outside of warranty, is that the dripping water was being diverted to the rear of the unit. Building up moisture in the rear insulation of the unit causing the rear wall to swell and rusting the back panel from the inside out. We learned of this because one morning my wife went to get ice and a weird noise happened and the fridge went out. We found that the swelling caused the ice machine to dislodge and a wire fell into the ice, froze in the ice and then was torn out when we turned on the ice maker for ice.
We contacted Electrolux and they had another tech come out. The solution - put a 2" foam pad on the back of the unit. So now I have moisture inside of the internal insulation, a fried motherboard, wires exposed and my counter depth unit sticks out of the built in cabinet! To add insult to injury they agreed verbally to provide a labor concession on the ice maker if I bought the parts. After 30 days of arguing I agreed to buy the parts and now they said they never agreed to a labor concession!!! This has been a horribly frustrating process, so do your homework before purchasing from Electrolux. Of the 5 appliances we bought for our new home 3 of them required service in the first 12 months (fridge, microwave and dishwasher). I just wish that Electrolux owned up to their known moisture issue and even outside of warranty stood behind their product. This same issue has been going on for years but I guess they can get by with it! I hope this helps.

Our experience is very much in line with previous reviews from other people. We purchased a refrigerator for a tenant's apartment in February. It broke in June and the run-around started. 5 on-site calls from technicians and the problem couldn't be solved. We meanwhile purchased another unit from a different manufacturer and Electrolux insist to send another technician. Never seen anything like this ever before (we probably purchased 50 or 60 refrigerators over the past years). The time wasted by us, the tenant, customer service staff and money for the technicians could have bought 5 "top of the line" appliances... Never again and I will take Electrolux to court. No way that we spend another minute to entertain another service call. We want our money back.

I bought a brand new Electrolux dishwasher in February. It never worked correctly so I called Electrolux as it was brand new. Over the past 6 months they have sent 5 'Electrolux certified' repairmen over. Each one has given me a different excuse and remedy. I finally talked to one of these repairmen and asked why I kept getting these remedies and not a replacement and I was informed that if he were to say that the dishwasher needed to be returned or replaced that he might lose his contract as a 'certified Electrolux repairman.' So I'm on a hamster wheel now with a VERY expensive non-operational dishwasher.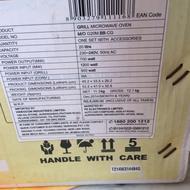 I purchased one Electrolux oven through online. It had 3 years warranty. When it received no document or bill was available. Now it is not heating the oven and the service person is asking the bill to repair it under warranty. As per the manufacturing date on the oven is still valid for the warranty coverage. To repair it they need Rs 2500 to 3000 rupees. When oven cost itself is Rs 4000. Quality wise it is very very poor.

I purchased a Electrolux refrigerator on 2/10/2013. After I purchased the refrigerator the ice maker didn't work. The repair man came out to my house and said the water line was frozen and that this was a known issue. He place a part in the refrigerator that would stop the line from freezing. Now, for the last month my ice maker hasn't worked. I had a repair man from ASI appliance repair company come out. He said that the ice tray had a crack in it and that a piece broke off that this was the cause of the ice maker not working. I gave it 24hrs. to produce ice, nothing happen.
The repair came back out and said that I need a back panel deterioration Kit and that it will extend my refrigerator out two inches. Also, that the manufacturing is aware of this problem. So, in short I'm very dissatisfied with this product. I paid a lot of money for what I thought I was getting a high end refrigerator. This unit is only 3 yrs old. I want to know what are you going to do. At this present time I will never purchase another Electrolux product and will inform social media and friends to do the same.

My Electrolux refrigerator came with my new builders home - I wanted GE Profile, but settled for Electrolux. The refrigerator has been nothing but a problem. The freezer side and the water dispenser, have been worked on many times. The freezer freezes up with crystals, water continues to drip from the dispenser and they have repaired it four (4) times without success. I have asked for a more seasoned professional to come and handle the repair however I just keep getting the same old, same old person who always comes (yes, the one who put the door heater in upside down!!!).
Be cautious when you are considering purchasing an Electrolux product - GE Profile can't be beat, even though it might cost a little more. The Electrolux customer service treats people like they are the judge and we are the condemned. Their service times is ancient - 8AM-5PM of all things. Who does that anymore??? I've spend five days home waiting for them and I'm tired of it now. I urge you to look around, check on the customer service, read reviews, do your homework before purchasing.

We remodeled our kitchen and I wanted all of the appliances to have a high end look but at a reasonable price. We purchased the Electrolux ICON package of appliances... Double Ovens, Dishwasher, French Door Refrigerator with Freezer on the bottom. They look great but beware! These are the worst appliances we've ever owned. After 3 months of use I turned on the cleaning mode, following directions exactly, for the top oven of the double ovens. The glass door shattered during the cleaning process. It took 2 months to get a replacement door. However, now grease has splattered between the glass panels and you can't get them clean. The dishwasher is a worthless piece of junk. We literally have to wash the dishes before we load them. I should have gone back to ASKO. We've had countless problems with the ice-maker on the refrigerator. It's broken more than it works. We will never purchase another Electrolux appliance, ever.

I bought an expensive Electrolux refrigerator, stove, and dishwasher in 2012. So far I have required repairs on the dishwasher (control panel went dead); stove (would not self clean) and the refrigerator has broken plastic that holds up the bins; very hard to remove drawers and put back in for cleaning. The bin handles you pull out are broken on at least 3 drawers. I bought these online thinking if I paid a very high price I would get quality - WRONG. I believe the cheap builders appliances would have been better than the Electrolux fix and repair too often.

Your product broke in less than 1 year and your warranty and replacement policies are a joke. They are designed to rip the consumer off. It's nearly 1 month since it broke down and after 3 techs visits and 3 orders for possible broke new parts, I'm still without a washer and Electrolux are sending yes, a 4th tech out with more parts. If this washer ever gets repaired, it's probably going to die immediately after those repairs cause the previous repair guys have torn it apart. They even pulled wires out and somehow managed to get them back into the boards.
I saw this with my own eyes and I would bet 1 million dollars that those techs damaged those other boards and wired. And of course who will have to pay for those techs mistakes. Yes, that'll be me the customer. Cause they are in the business of selling horrible products without honoring repairs or replacements as they promise. Electrolux and Frigidaire are 2 names that should not be in business. My work order # **.

My refrigerator needed a gasket. I ordered it through Electrolux. It wasn't delivered properly in the box. The gasket was in worst condition as my existing gasket. The gasket was exposed and clearly had been in heat for hours. Electrolux would not replace the gasket after speaking to a supervisor. Who's to say that the product was not of quality when the distributor packaged it. The supervisor offered a 20% discount to purchase another gasket. Oh my... why would I do that? I have a dishwasher, countertop stove, microwave, double oven and of course the refrigerator... all Electrolux! They have truly lost a customer and I will share with others not to buy an Electrolux product!

We purchased the ICON Electrolux kitchen suite for our new home. From the outside, the appliances are beautiful and appear to be built with quality. However, this was not the case at all. Of the five appliances in our kitchen (refrigerator, dishwasher, wall oven, 6-burner stove and microwave), four of them have issues. They are less than two years old and have too many problems for this to be a "top tier" appliance.
Refrigerator has dents on front panels from the stainless steel overlay attachment seen when you stand at a distance. The freezer drawer does not shut level. Reported this when we first moved in. Company came out and said there was nothing they could do to fix this. They blamed it on the leveling of the kitchen floor. Not so because quality of home build we have no complaints. The wire drawer in freezer pulls out crooked and often comes off track. The ice maker takes too long to make ice and makes a very loud noise when ice is dispensed from the door.
The dishwasher panel lights flicker on and off. We have to hit the panel to make them stop flickering. The time clock that reflects on the floor in the kitchen stopped working about 5-6 months after we moved in and I called them to fix it and they said it was not covered because that was cosmetic. Also, the inside rubber seal has come off several times. We have to push it back into the grooves. The gas stove does not light with the starters. I have to turn on two burners. So the fire from the other burner lights the gas from the burner that will not light. The oven cooks noticeably uneven. We have to rotate our pans in the oven for the food to cook even.
I may be forgetting a couple of things. But these are too many issues to have with "top of the line" appliances. I called customer service several times to have issues addressed. Unfortunately, we only had a one year manufacturer warranty and when you are moving into a new house with a very busy life this time flies by and then you are stuck with covering issues with an expensive extended warranty that may not even cover all the issues. Very frustrating!! I have purchased a used basic Kenmore washer and dryer for $300 and it lasted 15 years without one issue. Electrolux is a waste of money.

We purchased - largely for being identical in appearance - the Electrolux dishwasher, oven, and microwave set for a remodeled kitchen. Here's my experience with all three, plus other info. Dishwasher 1: Simply did not clean dishes. Three warranty service calls did not fix. Replaced with the identical Electrolux dishwasher. Dishwasher 2 (replacement): Leaked water onto the kitchen floor, and made an amazingly loud and unacceptable noise in operation. Two warranty service calls did not fix the leak and could not diagnose the noise. Lowes took it back and we replaced it with a now out-of-place looking but functional Kitchenaid.
Oven: Several of the blue bars on the lighted timer/temperature indicators are not fully functional at one year old (off warranty), so have to guess at temperatures and time. Very expensive to repair. Went through one temp. probe warranty repair (it was not connected internally at the factory). Troubleshooted and replaced a faulty second probe. The oven has twice stopped functioning, but I was able to get it operational by "rebooting it" (shutting off the appliance breakers, then turning them back on). Note: At the same time, my son, who lives 500 miles away, also bought the same type Electrolux oven, and he also has experienced the loss of some of the blue bars that constitute the numbers needed for time and temperature reading.
Microwave: Many of the blue bars that constitute the numbers for time are not functional. Try operating a microwave without fully functional numbers for time, etc. The cost of the repair (replacement of the electronics is almost half the cost of an entire new unit. We limp along as is because of our attempt to match the appliances in the kitchen, and we are not about to replace with the identical Electrolux. Note: My son bought the identical microwave and he has the same problems. These things tell me that Electrolux shipped an entire batch of ovens and microwaves across the US with faulty lighted numbers. The shipping of two out-of-box failure dishwashers is almost unbelievable. I don't know how a company can survive with such a record of failures across three product lines.

$3K Electrolux Icon refrigerator and we cannot get the icemaker to work. Replaced after four months and now it is 50/50 when we go to get ice that there will be any. Company tech who replaced told me that this is a known issue and that they have the worst icemaker in the market; nice to know after buying! This is complete garbage.

Have had my refrigerator since February. Now on it's 3rd service call. Thank goodness I took out the extended warranty. Personally Electrolux can come get this piece of!! Two for the ice maker and one for the freezer, would not keep cold. Needless to say the whole back coil needs to be replaced and the refrigerator is only 6 months old. This will be the last time I listen to an appliance salesperson. Should have gone with my gut, but the salesperson was really pushing Electrolux and how long the company has been in business, etc. Whirlpool, Maytag, Samsung, LG anything but Electrolux!!

We have had nothing but problems with our Electrolux appliances. This is not just one model, but many different appliances. When we moved into our new house we unfortunately purchased all Electrolux including fridge, stove, dishwasher, popup vent, and over/microwave combo. This was all about three years ago. Since purchasing new appliances, the fridge has needed repair twice, the vent hood fan went out and we replaced it with a different brand (Wolf), the stove and oven have had issues and just recently our dishwasher cooked itself. It made several popping sounds and we smelt electronics burning in the kitchen, then the dishwasher shut down and won't come on again. It's now being replaced with a Bosch dishwasher.
Do yourself a favor and AVOID Electrolux and their brands. They make junk. Also be careful as some brands like Kenmore use Electrolux to manufacture their goods. Do your research and stay away. I hope my review will help someone save time and money. We spent about 12K on all these new appliances and after 3 years, we are already in the process of replacing them. Getting the fridge repaired was a major hassle with their repair department. It's going to be easier for us to just purchase new appliances and start clearing our house of Electrolux. Never again Electrolux!!! You have been banned for life from my house and I've already told hundreds of friends to stay away from your brand.

I like the products that work. God forbid something malfunctions. Warranty repair and replacement = nightmare. Other reviews describe my experiences. Microwave malfunctioned in Feb 16 while under 1 yr warranty. Four service visits later - not repaired. Electrolux approved replacement; however all 4 replacement units have been damaged. It's now Aug 16 and I have filed complaint with BBB. Buyer beware. I wish I had researched customer service and warranty programs prior to purchase of kitchen and laundry appliances. Electrolux... Just. No. I cannot with this company.

Worst customer service, next to Fiat Corp, at least. On hold for 55 minutes waiting for a supervisor whom the customer service rep initially refused to get and then the supervisor refused to talk to me. I managed to call on a different phone and a helpful rep got me a supervisor in 8 minutes! Bottom line, my 2 month old Electrolux dishwasher has a plate rack that routinely collapses. After breaking several plates I decided to call for repair. They wanted me to troubleshoot, which I refused since I have moved nothing since getting the unit. The supervisor then informs me that I will be charged for the service call since the racks that hold the plates vertical are considered cosmetic and not functional and therefore not covered? Really? I don't need those racks to have my dishes cleaned? And apparently there are no actual lists of cosmetic and functional parts. It's all arbitrary and based on what the company wants. Never another Electrolux or Frigidaire for me!

Continuing the drama from April 2015. After talking to a channel of people with this company, writing several letters and sending endless photos to the higher ups in this company, I will end my fight with them. I have to continue monthly blow-drying the interior door of the freezer to on freeze the water line and the back of my refrigerator continues to rust because of water leakage in the back inner panels of the body in this unit. I believe that it was defective from day 1 but the drawers are the most flimsy I have ever seen and are completely broken. Stick with GE and Whirlpool. Signing off.

Well, it is hotter than blue blazes and what do you know? The A/C decided to quit again! Every summer this hunk on junk stops working, requiring yet another service call which the unit is eventually taken to the repairman's shop to be patched back together. Electrolux said they will not replace it if it can be repaired. Well, my argument is, apparently it cannot be repaired because the A/C will not work for even one summer! Ridiculous! Not even the fact that my grandson who lives with me has CF and has breathing problems would influence them to consider a replacement.
On the other hand, maybe that is because they know even a new one will just quit the first month into it's first summer like this one did and does every year. I suppose it is a good thing we keep forking over $30.00 per year to Electrolux Corporation for an extended warranty! Even though it only works about 1 month per year. I will never buy another Frigidaire product again, nor will I ever buy another extended warranty for anything from the Electrolux Corporation! What a rip!

I really wanted a super quiet dishwasher, which this is. Unfortunately, it needs to be reset frequently, doesn't clean well, sometimes decides not to use the dry cycle for no discernible reason. The stainless steel actually got a stain on it that I cannot remove. Between this and the Electrolux fridge that we don't like, I can't recommend this company's products.

We bought a new Electrolux French door, bottom freezer, counter-depth fridge 18 months ago. It's ok, barely. The stainless steel gets very smeary and streaks when cleaned. A couple months ago, the ice maker quit and we were told the entire thing needed to be replaced. I would expect more time than 18 month. I wish I'd shopped around a little more, but I got what seemed like a good deal from a local appliance store. Not so much. The Electrolux dishwasher we bought is also disappointing. Avoiding Electrolux in the future.
Electrolux Company Profile
Company Name:

Electrolux

Year Founded:

1910

City:

Peoria

State/Province:

IL

Postal Code:

61612

Country:

United States

Website:

http://www.electroluxappliances.com/