Find the Best Roof Shingle Brands

Compare Reviews for Top Roof Shingle Brands

Home Depot - Roofing
Read 148 Reviews

Home Depot is a home improvement retail chain that carries tools, appliances and other products like roofing supplies. They have asphalt and architectural shingles, as well as metal, asphalt and plastic roofing material.

Owens Corning Shingles
Read 101 Reviews

Owens Corning is a manufacturer of insulation and roofing products designed to make homes and businesses more energy efficient. It has 16,000 employees across 25 countries and ships its products worldwide.

Noland's Roofing Inc.
Read 14 Reviews

Founded in 2011, Nolands Roofing Inc. is a roofing contractor servicing multiple cities across Florida. Services include roof replacement, repair and new installations.

Brava Roof Tile
Read Expert Review

Brava uses composite material to make multiple designs and colors of roofing tiles. Choose from slate, shake or barrel tile designed to look authentic. Composite tiles are lightweight, last a long time and are very durable.

TAMKO
Read Expert Review

TAMKO got its start over 70 years ago in Joplin, Missouri. It provides consumers with multiple styles of asphalt and steel shingles. It offers a large variety of colors including earth-tones for asphalt and metal shingles.
Roofing shingle features
How should my roof look?
Asphalt shingles are the most common type of shingle and come in many different colors. However, you can use different roofing materials to match the architecture and style of your home.
Rustic: If you want a rustic look, wood shingles are the best way to go. That's why they've been used for hundreds of years! They turn a rustic gray color when weathered and fit cottage, craftsman or Tudor-style homes.
Elegant: If elegance is more your style, choose a roofing material like clay or slate tile. Tile is made in many different shapes and textures that offer a unique, upscale feel.
Modern: For a more modern look, consider metal paneling or shingles. Metal roofing comes in aluminum, copper, stainless steel and zinc. If your home is modern and you're on a budget, asphalt shingles are your cheapest option.
How heavy is the material?
The heavier the roofing material, the more support your roof needs. You'll want to make note of your house's frame capacity before you choose your roofing material. Otherwise, you might need to make some adjustments to support a heavier roof.
Additional framing: Heavy roofing materials like clay, concrete or slate require additional framing for many houses that weren't designed to hold a heavier roof. Additional framing requires you to add reinforcing planks in your attic to hold heavier roofing material.
Insulation: Lightweight roofing material like asphalt shingles, metal paneling and some synthetic materials do not insulate as well as heavier material. The more insulation your roofing material gives you, the more energy-efficient your home will be.
What's your current roof's design?
Check to see if the design of your home can withstand the weight of certain roofing material. Depending on the type of roof you want, your current roof may need reinforcing to accommodate newer, heavier material. Likewise, the climate in which your home is located is important to determine the functionality of your desired materials.
Pitch: Your roof's pitch (the angle of its slope) determines the functionality requirements of your roofing material. If the pitch of your roof is steep, you should consider wood shingles because wood sheds water faster. Slate tiles might be a good option if your roof has a lot of edges and corners because they can be easily cut to custom-fit tricky areas of your roof.
Underlayments: The underlayment is the waterproof material underneath your roofing shingles or tiles. It provides an added layer of protection against weather and helps make your home more energy-efficient.
Climate resistance: If you live in an area that experiences extreme weather, you'll want your roof to stand up to harsher elements. Waterproof underlayment and wood shingles can keep you dry. You'll need premium roofing with a high wind-rating to stand up to the strong winds caused by tornadoes and hurricanes.
How much does it cost and how long will it last?
Consider the cost and durability of the roofing material before making a final decision. Like with most things, you get what you pay for. For example, the cheaper asphalt shingles last around 15-20 years, while the expensive concrete and slate tiles last closer to 60 years. Look for lifetime and limited warranties on all material.
Cost: Asphalt shingles are the cheapest option on the market, ranging from around $70 to $120 per square (one "square" equals 100 square feet). Slate and clay or concrete tiles are the most expensive and can cost anywhere between $300 to $600 per square.
Lifespan: Asphalt shingles typically last around 20 to 25 years. More expensive material like slate and clay tiles hold for around 40 to 50 years. In some cases, they can even last longer. Some synthetic material is less expensive than natural material and can last up to 50 years.
Warranties: See if the roofing material you are interested in comes with a warranty. Many premium roofing materials come with lifetime guarantees, including coverage for damage from winds over 100 miles per hour.
What are the different types of roofing materials?
Asphalt shingles
Asphalt shingles are economical and easy to install, making them the most common roofing material in the United States. Asphalt shingles come in many colors and are the least expensive roofing material on the market. However, they have the shortest life span (20 to 25 years) and lack the insulation of other roofing materials. They're also more susceptible to hail damage than more durable material.
Clay and concrete tiles
Clay and concrete tiles give an elegant look to a structure using a flat, ribbed or scalloped tile design. Concrete tiles are less expensive than clay but have added weight. Both clay and concrete tiles are not flammable, and concrete tiles are energy efficient. The weight of these tiles may require additional framing on your home. Clay and concrete tiles typically last around 40 to 50 years.
Metal
Metal roofs are typically available in two types (panels and shingles) and come in copper, aluminum, stainless steel and zinc. Although they're expensive, metal roofs are resistant to extreme weather and last a long time. They're also ideal for harvesting rainwater. Metal roofs usually last anywhere from 40 to 75 years.
Slate
Like clay and concrete, slate provides an elegant look to a structure and may require additional framing due to its weight. It's extremely durable and fire resistant. It comes in shades of red, purple, green and black. Slate roofs can last anywhere from 50 to 100 years.
Wood shingles
Wood shingles have been around for hundreds of years. They create a rustic look when installed that continues to develop as they're weathered. Some areas have fire codes that prevent the use of wood shingles, but you can purchase Class A fire-rated wood shingles that are treated with a fire-resistant coating. Wood shingles are commonly made from cedar, redwood and pine and last up to 40 years.
Synthetic
You can find roofing material made from rubber, plastic and polymer developed to be strong and look like natural material like wood or slate. Synthetic roofing is less expensive than natural products, but some products can absorb water if the quality is not great. Most synthetic roofs are warrantied for up to 50 years.
Who needs roofing and shingle companies
Homeowners needing their roof repaired
Many factors can cause your roof to need repair. Tree limbs, damage from severe storms, constant sun, heat and old age all contribute to the decline of your roof.
Homeowners needing their roof replaced
Every homeowner will eventually need their roof replaced. Most roofing companies can create tailor-made replacement plans based on the type of roof you have.
People building a new home
If you're designing and building a new home, you'll need to research roofing materials such as shingles, metal, wood, slate and clay and concrete tiles. Keep in mind that it might be easier to add support for heavy roofing material during the build stage than it will be to update your structure later.
Roofing contractors needing shingles and supplies
Roofing contractors work with manufacturers of roofing material and insulation to supply products for their business.
Thank you, you have successfully subscribed to our newsletter!
We value your privacy. Unsubscribe easily.
Expert reviews for roofing and shingle companies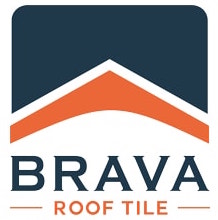 Brava offers multiple styles of affordable composite roof tile that provide a natural look to your roof. Its composite tiles look like slate, shake and barrel tile and are more durable than natural tile shingles.
Composite tile: Composite tile is an alternative to traditional clay, natural slate and cedar shake roofing material. Composite tile is durable and looks like wood or slate. It is made of recycled material by turning plastic into beautiful tile.
Brava Old World Slate: Brava's composite slate tile comes in 18 colors or you can request a custom color. The slate tiles are one inch thick, lightweight and extremely durable. They carry a class four impact rating, the highest in the industry, and come with a 50-year limited warranty.
Brava Cedar Shake: Brava's cedar shake roofing comes in a five-, seven- and 12-inch width for a natural look. The varied thickness gives the roof a split-texture look like that of natural wood. Cedar shake roofing from Brava has a longer life expectancy than natural cedar roofing and comes with a 50-year limited warranty.
Brava Spanish Barrel Tile: Brava's barrel tile is designed to look exactly like Spanish-style clay tiles. You can choose from any color combination or multi-colored barrel tiles. They can withstand winds up to 110 mph and climates with repeat freeze-thaw cycles. Barrel tile comes with a 50-year limited warranty.
Operation Homefront: Brave has partnered with Operation Homefront to make sure military families get the assistance they need. Brava teams with Commander Contracting and donates $250 for every re-roof they install.
Best for: consumers wanting the look of natural roofing material but in a more durable product.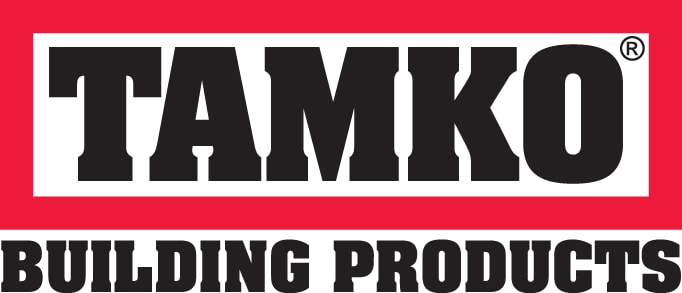 Based in Joplin, Missouri, TAMKO is a manufacturer of roofing and building products that's been in business for over 70 years. It operates multiple manufacturing facilities across the United States, boasting consistent supply and quick delivery times for its products.
Shingle styles: TAMKO produces multiple styles of asphalt and steel shingles designed to look like natural material. The Heritage Vintage and Woodgate style of shingle come in varying widths and and look like natural wood shake shingles. TAMKO's steel shingles are made to look like natural materials like slate and tile. They are made from 100 percent recyclable material. These steel shingles have a high impact resistance rating and can withstand winds of up to 110 mph.
Shingle colors: TAMKO offers a large variety of color options including earth tones, greys, reds, greens and metal colors. Colors availability is dependent on where you live. You can visit their website and type in your zip code to see available colors in your area.
Roofing accessories: TAMKO has roofing accessories like regular and self-adhering underlayments to keep moisture out. It has products to help ventilate attic space, multiple bonding products like cements and coatings and low-slope and flat roof underlayments to waterproof your roof.
Find a pro: If you're ready to install your new roof and need a list of contractors in your area that carry their products, visit TAMKO's website and type in your zip code on the "Find a pro" page.
Knowledge base: If you want to tackle roofing your own house, TAMKO has documents, videos and images on all its products online. You'll find things like application instructions, brochures, data sheets, technical specifications and safety data.
Best for: consumers wanting a natural looking roof and a wide range of color options.
Disclaimer
Information in this guide is general in nature and is intended for informational purposes only; it is not legal, health, investment or tax advice. ConsumerAffairs.com makes no representation as to the accuracy of the information provided and assumes no liability for any damages or loss arising from its use.
Thank you
Keep an eye on your inbox, the latest consumer news is on its way!