Consumer Complaints and Reviews

I got Gutters and Leaf Guard installation from Home Depot after recommendation from sales person of Home Depot Dan **. He recommended that after we install this, no clogging would happen and we never have to worry about water going over the gutters and water will flow properly through gutters. He recommended some areas with commercial gutters. We took his recommendation and paid $5900 for the installation. Since then, we still have the same issues and now one of the gutters downspouts is busted after clogging.
We have been trying to get this issue resolved for over a month. James ** came for the inspection on 20th June, 2017 and made us aware that Leaf Guard does not work. The sales staff just sells and service people have to deal with the issues. He also mentioned that the whole house should have been installed with commercial gutters to minimize the water going over the gutters. It seems Home Depot gets the work done from third party company and they are unable to get hold of them and resolve the issue. Now James ** does not even take the calls and returns back the message left for him. Home Depot is not standing behind the representation they made before this install.

After my roof was damaged by hail, I went with one of the approved vendors on the list from TD insurance, seeing that Peak Installations was linked with the Home Depot name. That was a huge mistake! They were extremely unprofessional, swearing like hoodlums and making a huge mess. I could handle that as long as the job was well done, but it wasn't. They left the front of the house looking horrible! The fascia was bent and wobbly and when I complained to my insurance company (TD, which I'm thinking of switching) Peak came back out to fix it when I wasn't home. They managed to make it look even worse. The fascia is all dented and a metal piece is sticking out from the side of it, too. Some random person at TD decided that this was good enough, even though I sent pictures and the woman handling my file agreed with me that it looked worse.
It's a huge mess, and no one wants to take responsibility for it. I would never trust these people and will think twice about the Home Depot name as well. If anyone has a good insurance company with excellent rates (other than TD) I'll switch that, too. A friend a few streets over from me is with another insurance company and ended up with Peak Installations as well. They broke her sliding door. So on top of the roof hassle, that had to be replaced. Don't trust these guys.

The roof Home Depot has cost me a fortune. When under warranty it leaked. Now out of warranty and I have had to pay for the leak around the chimney due to the flashing done incorrectly twice and they did not replace a gutter properly which has now ruined a large picture window. Plus they charge much more than other roofing companies. Beware!

About a month and a half ago my roof contractor and myself ordered 4,000.00 worth of supplies to do my roof. The order was going to be delivered the next day. It wasn't. The delivery service said he had been calling us all day and was unable to reach us. This wasn't true. Neither of us had him on our caller ID. When he finally did call he claimed he couldn't find my house, so stated he would try to deliver Monday, this was a Friday. He did come Saturday morning after I spoke to Home Depot. When he got to my house he said he knew my neighbor and had been to my road many times. It was one of the 1st nice days we had here in Maine, so I'm guessing he wanted today off.
Late May I bought a washer, dryer, fridge, and stove they were scheduled to be delivered June 6th. I stayed home from work to wait. Around 5:30 I get a call. The man said, "I've had a very bad day and need to make your delivery tomorrow." Ok, I took another day off. I was told the company would call me in the morning. Around 1 pm I called them. They didn't have me on their schedule and my stuff wasn't on the truck. At this point I had given my old appliances away so I had nothing. The next day, Wednesday still no delivery and another day taken off from work.
Finally got my stuff Thursday. Delivery guys were nice but left some cardboard in my back yard. I was just happy to get my stuff. Went to use my dryer a couple days later and the door latch was broken, can't use my dryer. Called Home Depot and they basically told me there's nothing they can do and to call manufacturer. I did and the manufacturer has been very helpful getting the dryer fixed for me.
I've spend almost 8,000.00 in the last month and half and Home Depot has not been helpful at all, just excuse after excuse. I'm remodeling my home this summer and needs lots of stuff, wood, flooring, paint, carpet, and hardwood floors. Replacing furnace, front deck, floors, carpet, painting, new cupboards, countertops. I guess my money isn't a big deal to them because they've lost my business. Will be heading to Lowe's from now on. I can't believe anyone could be worse than Home Depot. They cost me an extra day pay to my roofer and 3 days off from work. I know most of this was the delivery service but I think Home Depot should have a different company making their deliveries.

I recently had an expensive re-roofing for my house by Modern Roofing via Home Depot. Work is well done. However, the final inspection is not done despite my 3 requests. Some nails/staples were left on my gutter and when later washed down to my yard after rain. I am not happy with the project manager since he did not keep his words to arrange for a final inspection.
How do I know I can trust these reviews about Home Depot?
852,533 reviews on ConsumerAffairs are verified.
We require contact information to ensure our reviewers are real.
We use intelligent software that helps us maintain the integrity of reviews.
Our moderators read all reviews to verify quality and helpfulness.
For more information about reviews on ConsumerAffairs.com please visit our FAQ.

I had my roof replaced by Home Depot Cerritos, California branch. I got a phone call from the subcontractor to inform me that the roof installation was completed and I need to pay right away on 4/4/17. I paid the balance of $16,741.00 on my credit card. The total amount I paid was $17,741.00. After my work on the same day, I checked my new roof and found out several problems.
The metal flashing between the porch and the living room was not closed. I can see inside through the opening from distance. The ventilation pipe from the ventilator in the bathroom was not connected to the ventilator. Only a piece of Scotch tape stick on the top of the pipe and ventilator, making it seemingly connected together when I just looked at it. All the exhaust air from the bathroom is blown directly into the attic. The color of the shingles and the strips of my house are gray/green color. A red color of drip edge was installed. It makes the house looking odd because nowhere else on the house has red color. The drip edges at some sections touching wood board, which will get the board damaged quickly when it rains.
I was able to contact the manager through text message. He told me that Home Depot did not match the color of the drip edge and it was in the contract. If I did not like it, I could paint it myself. I reviewed my copy of the contract and could not find it anywhere in the contract. He also told me that the drip edges were installed correctly. He did not address the situation of metal flashing and the connection of the pipe with the ventilator in the bathroom. I tried numerous times to contact him through phone and email and did not get any response. I always thought that Home Depot had quality service behind its name and chose it as an installer for my new roof knowing that I would pay for a few thousands dollars more than the other installers. Now I am stuck in the situation and don't know what to do with it. This is very disappointing.

We made a mistake go through Home Depot to get our roof replaced. When had it replaced the first rain storm hit. We had more leaks than we had with the new roof. They keep on patching it until the shingles guy came back and told them to stop. They replaced it under the second time and we had a small leak. The second team that came through was a Mexican team. Take my advice and stay very far away from Home Depot when you need to have your roof replaced.

We recently purchased a roof from Home Depot. After the work was completed not only is it a different style other than what we requested but the surface is lumpy in multiple places, the edges are unclean, and some portions of the work is lifting. We contact Home Depot immediately and sent photos. They were more concerned with getting us to sign a "work completed" document then they were fixing their mistakes. At least in our case they only got away with a deposit. Unfortunately we still have to get the roof fixed.

In April of 2015, my wife and I purchased a new roof through Home Depot and put it on a HD credit card. A couple months later, we had our first leak in the garage. Here in New Mexico, we have predominately flat roof and roof drains called Canales. Someone came out. Threw some caulking around a couple of areas and called it fixed. A couple months later, same thing, same place. They came back out, same repair. "It's all good now". On November 18th, 2016, we discovered another leak, same thing same place only this time, we had no idea how long it had been leaking. Went to my Home Depot, spoke to a very pleasant young lady who took my info and said someone would call me. A week goes by, no call, so I called. I was told someone would be out to repair it the next week.
I said I did not want the same company to come out and was told that was no issue. A week goes by, nobody comes. I call back to the number that Home Depot called me from. Had to leave a message... Nobody calls me back. I call again and now I'm getting angry. I escalate the issue up the chain. Again, another pleasant young lady takes my information, makes notes in their system and sends email... Nobody calls. Now, I am flat out mad. I call again and raise hell. It gets bumped up the chain even higher. I finally get hold of someone and they tell me someone will be out the next day. This time, it actually happens. We get on the roof, and he tells me that the roof that we paid almost $17,000.00 for was done completely wrong and patched in several areas (again, new roof should have no patches). He says that it needs to be redone, but that he needs authorization for the cost and it might take a week or so to get it.
I assure him that after as much as I had complained, it wouldn't take that long. Sure enough, about an hour later I get a call and it's approved. 2 weeks go by, no call, so I call and talk with the Project Manager. I get told that, "Yeah, they've been real busy doing warranty work"... I ask him, "Do you realize how pissed off I am," and get told "Well, yeah". That is now the end of any and all patience I have. I call and get bumped up to the Regional Manager and go off. I get told that the crew will be out the following Monday. Sure enough, the crew came, ripped off the old/new roof and complete the job in one day. Fantastic crew, polite, professional, very pleasant. I was even bringing them coffee and drinks during the day. 2 days later, I call and begin talks about compensation for this roof that we have been paying for and that was done wrong from the get go.
I am told that they can offer me 10% off. Not good enough. I said it took 5 weeks for them to get this done and I get told that "Well Home Depot did make it good"... Yeah, after 5 weeks and me having to make phones calls is the only reason it didn't take even longer. I was told that the amount that he had offered was actually more than he was authorized to do but that he was sure he could get it passed (where I come from, if you are only authorized a certain level, you can't offer more).
So again, I said the offer was not good enough given the circumstances and I was told that to go higher, it would have to be authorized from someone higher and that he would pass it on. It has now been 4 more weeks and nobody has called. I called and had to leave a message. The morale of the story here is go with someone else, because Home Depot will gladly take your money, but their word and therefore their brand is not worth the contract they signed.

I decided to go with the Home Depot to replace my roof after dealing with local roofers. They guaranteed me quality service and workmanship. Long story short I'm on my second leak since they replaced my roof and getting them to respond to me has been ridiculous. They say they are coming and you never hear back. My house gets damaged every time it rains. I regret going with the Home Depot for my roof and now have $25,000 bill I have to cover for shoddy work and bad and non-responsive customer service. I cannot even write a complaint on their website. It constantly shuts down and I have to go through the normal Home Depot website instead of the myhomedepotproject website. Horrible company. Horrible experience. Use an alternative.

We had a full roof installed through Home Depot. It is now leaking - actively dripping into our house. I filed a claim with them November 7th, as it is still under warranty. I cannot get them to even call me back- Anyone who knows me knows this is not going to end well :) After about 15 calls and numerous emails (all documented as to date/time and whom I spoke with), I am now pretty much forced to file a complaint with the local Consumer Assistance Corp. They will guide me through the DA's complaint process. Meanwhile my roof is actively dripping and causing ceiling damage etc. I am disgusted with the lack of professionalism and refusal to honor the warranty.

I was completely dissatisfied with everything about Home Depot. The workers left my gutters full of roofing scraps which blocked them. My roof and vents are all black. They went and installed a brown roof vent by mistake and told me that they will replace it next summer. They started installing flashing around my bay window so large and wide that it made my house look like a house in Haiti or India slums. They started the job Thursday but didn't put on the roof capping on the pinions. They never showed up Friday to close the roof and it rained. They didn't come Saturday or Monday. All the while it was raining and snowing. I was waiting for the sheetrock to start falling off my ceiling. Never again will I deal with Home Depot and I will diligently warn everyone to stay far away from them.

Beware, stay away from Home Depot. We spend over $100,000 to renovated our new house. New ceiling, new walls, new bathrooms, new floors... etc. We wanted to replace our roof as well. We thought Home Depot, as a big company that is in the business for so many years, so we selected them to replace our roof because we trusted them. On the first day of the work, a few Mexican workers came in to replace our roof, they have no Home Depot uniforms on. Then we realized Home Depot subcontract roofing to the other company.
Ok, it is fine, as long as they are professional on roofing. However, Home Depot didn't forecast the weather before they set up the work day. There was heavy rain on the afternoon. So these people didn't fully cover 1/4 of the attic that was ripped off, and there were huge leaks to our new bathroom and 1/2 of the other room. It was all messed up. So they stopped the work and came back on the next day. I informed the project manager about the leaks, and the damages to our sheet rock, skylight, and insulation.
On the second day, he and those Mexican workers walked to our second floor to inspect the damages. Before they stepped into our house, I told them we just finished a coat on the 1st floor, they have to be careful. However, they didn't care, they just stepped in with their shoes on, and now, I can still see some footprints on our floor. Then, the project manager told me it was subcontractor's fault, so it is their responsibility to fix it. From my viewpoint, it is Home Depot's fault since they didn't forecast the weather. The project manager also referred this incident to the claim department. They finished the rest of the work on the 2nd day. I had to deal with the claim department about the repairs, they told me it is subcontractor's responsibility.
It took more than a month for the subcontractor to come to fix it, I ended up having no bathroom to use on the second floor for more than a month. They didn't fully replace all the damages, they only replaced whatever they can at the lowest cost, because in order for them replace all the insulation and sheet rock that was wet before, they need to break the walls, and it involves a lot of work. So I told them if I found any molds later in the future, I will file a lawsuit against them.
Now only three months after roof replacement, I found water stains all over my room. This is the room that didn't get any leaks before. Then, I searched online about Home Depot's complaint, I found out a lot of homeowners experienced the same issue as I do with Home Depot. Now, I have realized Home Depot only subcontracts its work to the lowest bidding contractors, they didn't care about quality of the work, they only care about the profit. They are buck passer. If anything happen, they told you it is subcontractor's responsibility. Remember, we are not signing the contract with the subcontractor, we are signing the contract with Home Depot. It is cheating on consumers like us who trusted them so much. Whoever encounters this type of issue like I do with Home Depot, please email me at: **. We should file a class action lawsuit against Home Depot.

I chose HD to install a new roof based on prior good experiences. I will not make this mistake again. Project delays. The work started more than 2 weeks after it was quoted to be done. This caused us a number of problems with our home sale process. At not time did I get the sense of any sort of urgency on the part of anyone in the HD organization, nor was there any acceptance that this was a problem. The HD "project team" lied to me about scheduling delays. They claimed that the late project start was due to permitting delays. Two weeks after being told this I called the city to ask about the delay and was told that the permit had not yet been applied for. In fact, the city has a 2-day maximum turn-around on permits. It appears to me that they intentionally misquoted the lead time, then tried to push the blame for it onto the city, hoping that I wouldn't follow up with them myself.
The installation manager never once answered his mobile phone through the course of the project. I tried a dozen times or more, and not one single time. I left messages that he said he didn't receive, and even the project team couldn't get him to answer his phone - until, of course, he wanted me to sign off on completion and billing. Clean-up after the job was not good. Lots of debris was left around, walks not cleared off, and generally not up to expectations, given that HD's bid was thousands more than the other contractors. They came back to finish the job after I refused to sign off on completion, but this cost me yet another week of lost time selling the house. The bottom line for me is that I feel that I paid more and got less from HD on this project. I chose HD hoping that they would have management systems that would make it a hassle-free, on-time project without complications. Unfortunately, HD absolutely failed to deliver.

I had roof done. Major leak damage occurred. Roof was eventually repaired seemingly effectively. During the process I was assured interior damage caused exclusively by the leak would be repaired to my satisfaction. Matter was turned over to insurance company. I submitted contractor reports and estimates indicating the entire section of popcorn ceiling would have to be redone as patches would be detectable and not satisfactory. The first estimate was unrealistic, but the second was about $8,000 (for only that section; I didn't ask to do remaining 2/3 of ceiling as there is a beam divider and i wanted that section to be uniform).
Based on inspector's report, repair would only be to patch the two affected areas in two different locations within the section. Insurer wouldn't budge and could care less about the look of the repair. When I went back to HD, I was told that it was in the hands of the insurance company and the people contacted could not or would not get back involved. In other words, despite the promises, damn the customer. While I appreciate the effort of the project manager who did what he could to correct the problem on the roof, I deplore the attitude of HD in telling the customer it was being abandoned. I would never do another job with HD.

I had a new roof put on by Home Depot "roofing experts" in 2001. Within 6 months I had a roof leak. I called HD, they gave me a very difficult time. I finally reached a manager of the home repair dept. He said he looked at the roof, "fixed" it and I would not have another leak. This summer, the same area did leak and caused tons of damage inside. The roofer that is repairing my roof said the shingles were applied incorrectly, nailed above and below the tape and not on it. The roof area had a low slope and should have been fixed differently. That was never discussed. Too late for me, I am getting a new roof and costing me plenty!! Do not hire Home Depot!!

I feel as if I should have known better and feel taken advantage of. HD installed siding and gutters on my house a year ago. It cost me roughly $14k and they promised to do it right. They underestimated the materials and never contacted me. I only found out when I called to ask about the delay. We agreed on a fix and the service was rescheduled. Then came the real problems. First contractor crew was slow and more interested in scrapping my siding for beer money than anything else. They were taken off the job after ripping off my brand new front door and a new lead from the same company was sent out. They seemed to do everything properly and I was initially happy... until the shortcuts and mistakes started making themselves known.
First a piece of siding hung off my home because they attempted to secure it with a blind screw instead of using a properly sized j-channel and snap lock punch. Then the entire finishing strip on the back of my home came loose... again not properly fitted into the j-channel with a snap lock punch. Then a window wrap started coming off. Upon further inspection they improperly installed every window and door wrap. This allowed water in which warped the underlying framing lumber. No flashing was used anywhere.... complete botch job that will require an entire teardown to fix.
Then the front of my home started having issues. The top row of siding on my first row not secured into the j-channel with a snap lock punch. A j-channel was used to start and hold the second floor siding which began to sag and separate as it was improperly installed, used and allowed no path for water drainage. I also have huge gaps where the siding meets the corner posts, improperly installed vents and improperly installed exterior outlet. My HD installed gutters began to leak also where they meet the fascia. They were not properly sloped or installed.
These guys are supposed to be the experts and get the job done right. They are supposed to have a great warranty and customer support. They don't have either really. It is difficult to get someone here and takes a lot of heated complaints to get things moving. Currently they are starting to see what they can do... but... it has taken a month of calls, emails and facebook posts to make that happen. Who knows what the end result will be. Either they fix it or I try to sue them or their subcontractors.
The trouble is not worth the end result either way. Your best bet is to avoid this company as good service is a real crapshoot. I feel that HD and their subcontractors believe that doing the job they were paid to do right is going above and beyond. I wasn't aware that meeting minimal performance objectives was not a reasonable expectation for HD; I am now though. Wish me luck.

I got a roofing appointment at 10 am today which is Wednesday June 29. I wait until 11 - that's no one coming. I call to Home Depot customer service, she said my appointment moved to tomorrow 12 pm and can't give me a reason why my appointment got move and no one inform me. The ridiculous is, I got the confirmation called in Yesterday, said see me 10 am Wednesday 6/29. Home Depot, if you cancel/remove my appointment, please inform me, since today is my working day. I just request a day off for this roofing appointment. So disappointed.

BUYER BEWARE!!! I had my roof replaced by Home Depot. They did an excellent job on the roof, and they were neat and friendly. My BIG problem is with the paperless method of doing business. I received my "receipt" through email, which I have no problem with. But then I missed a VERY important part of that email, which is that somehow the color of the roof was changed! I saw the money part and thought that was what I needed to review. (Wouldn't you?) I never dreamed that the color would not be what I ordered. The blame falls on me because I did not catch the error until the roof was put on, and there was no hard copy showing my selection. I'm VERY UNHAPPY that my roof isn't the color I had expected. If you use the Home Depot for installation, review EVERY INCH of your contract!!!

We had Home Depot re-roof our home 5 years ago, and just after the 5-year warranty expired our roof started to leak. We contacted Home Depot Installations and they sent out a roofer to inspect. He said there was nothing wrong with the roof installation and that our problem was due to condensation. We then hired an independent roof inspector and his report said that more than 70% of the nails were improperly done. Improper placement, overdriven and underdriven nails, and that there was water ingress at these points soaking the felt underlay and resulting in slow leaks.
After discussion with Home Depot Installations and Home Depot Head Office in Canada, they decided that this was not their problem. We are considering taking Home Depot to small claims court since the shingles were not installed per the manufacturer's instructions. We have spent a great deal of money at Home Depot in the past, but their failure to fix a job done improperly ensures we will not use Home Depot again for anything and will make sure we let others know that they are not a reputable company to buy from.

Not happy with the job that was completed. Wish I could give less than 1 star. The manager jerked me around. They missed several appointments after I had to take off of work to sit home waiting. They finally came and didn't complete the job, left a mess, damaged my property then less then 3 months later I had a bad roof leak and it damaged a mattress that was only a few months old. Now the insurance is giving me a hard time and they do not want to cover the damages. Worst experience of my life would not use them again!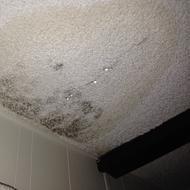 In 2011 we had our roof replaced by Home Depot Home Services. It has been nothing but problems from day one, from wrong color of shingles installed to leaks in roof since installation. We have a 25 year warranty on roof and craftsmanship. With each problem including damage to ceiling from leaks, Home Depot has stonewalled us, taken forever to return calls and when contractor (Donahoo Roofing) did show up, he complained to us because of the times we contacted Home Depot to try to get a response. Three weeks ago another leak occurred. After several calls Home Depot sent someone out to repair the leak. Three days later, it rained again and roof still leaking. Have been trying since then to get Home Depot to fix it and getting the same runaround.
Now have ceiling damage with sagging, stain and mold. When the roofer mentioned above, finally called us, he said to spray solution of bleach and water on it. He said he would be out to check roof maybe Friday, Monday or Tuesday when he is in the neighborhood??? It's now Monday. Will not allow this contractor to touch our roof or ceiling. We have left message for Home Services Manager at Home Depot advising him that we no longer wish to deal with Donahoo Roofing. They need to send a professional roofer and a professional to repair the ceiling. I do not recommend either Home Depot or Donahoo Roofing for ANY projects.

I had a small roof installed and skylight all from home depot. I had nothing but problems with the person that was in charge. He never called back when needed. Then they gave me someone else. Same thing happened. Never called back. Those people are terrible. I had nothing but fights with them and they still didn't care about the project. Now 4 months later I have nothing but water stains on the ceiling. I called them and the same guy never called back. Finally I called the roof people and they said that there was nothing wrong with the roof. But I had a problem with some pipe on the roof and that he told the same guy that's in charge of the installation FROM HOME DEPOT and again he never called me back. So I called the roof guy and he said that he was going to call him. Then finally he called me back and told me the same thing as the roof guy.
Another words the problem now is mine. They said that this pipe was cracked and water was coming in. I looked at the pipe on the roof and I didn't see any crack. Those people are no good. You talk to one it's the same as talking to all of them. They all need to be fired. It's beyond me how home depot is still opened. These people from Home Service are no good. IF ANYONE IS THINKING OF HIRING HOME SERVICE FROM HOME DEPOT YOU'RE MAKING A BIG MISTAKE. By the time you're done with them you will be so stressed out and sick with all of them. Don't do it. You will be sorry.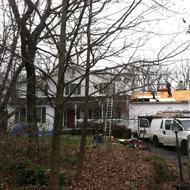 The roof replacement was incredible and reasonably priced below five other reputable roofing contractors who advertise in the penny saver, on TV and radio and with flyers when they knock on doors handing them out. The guy who sold it was extremely knowledgeable and professional and told me just what would happen, when it would happen and how much it would cost. And that's exactly what happened. They showed up at 7 am a few days before thanksgiving in 2015 when they said they would show up, a day before scheduled because it was supposed to rain on the scheduled date. Ten guys showed up and got straight to work. They had all of the shingles of my house off and in a dumpster they brought with them by 9 am.
They had all the job done by 3 pm, two groups working at the same time on different parts of the house. Unbelievable efficiency! It is a 2500 square foot house with a steep roof, and a two car attached garage! I was told by all other contractors it should take two to three days, but Home Depot was done in 1 day. I also got a new account set up with no hassle that included 2 years with no interest on the Home Depot Credit Card to pay for the whole job.
A few days after it was installed, I noticed a few loose nails when looking out one of the bedroom windows and a hip shingle coming loose on our bay window roof (which was originally not really expected to be part of the roof). I called the rep that sold it and told him about it. They sent one of the guys out who went back up on the roof and swept for any loose nails and trash they may have left behind and he came down with a small bag full of trash. They also fixed that shingle that had come loose. I was really pleased and would recommend Home Depot Roofing to everyone. They are not perfect, but very fair and way more trustworthy than these other co's out there charging the same as Home Depot or more than Home Depot who tried to convince me they were better than Home Depot.

January 2014, I decided to hire Home Depot to install a new roof onto my Sun porch. Although Home Depot was double the price I received from other roofers ($2300, other contractors $800-$1000). I decided to go with Home Depot because I wanted a warranty and felt that they would be around in 10 years to honor the warranty in case something went wrong. Little did I know that Home Depot contracts their work out. As a result I received a botch roof and refused to sign off on the work order on the initial date of installment. Three days later we had some rain and of course my roof leaked. I notified Home Depot and believe it or not it took them over 6 months to stop my roof from leaking. Over the course of the 6 months, my ceiling became damaged with water stains.
Home Depot requested me to submit a claim to their insurance company who in return has been giving me the run around. Their insurance agent Sedgwick CMS has been doing everything in their power to not pay for my ceiling to get repaired. When I provided them with the estimates per their request they gave me the run around stating they did not receive it. I sent it to them again and again. Eventually they tried to put the claim on the third party contractor's insurance agent. Needless to say they are refusing to make me whole. Eventually, they sent out an adjuster who estimates did not come close to the three estimates I provided and refusing to negotiate. It's been over one year and my ceiling has not been repaired.

On October 22, 2015 I entered into a $16, 000 + contract with Home Depot for a roof tear off and replacement. At that time I was told that it would take about 6 weeks to complete the job and the job would be done before Christmas. Having received no updates or scheduling I called Tony ** on December 14, 2015, eight weeks later, to find out if the job was scheduled. He stated it was scheduled for the end of January, an additional 6 weeks. No actual date for the scheduled service was provided. I asked for the number of the installation manager. Larry told me that he didn't say the end of January, he said sometime mid-February.
Again, no actual day for installation provided. An additional 2 weeks. Six weeks suddenly turned into eighteen weeks with no actual scheduled installation. Home Depot has not dealt with me in good faith and has blatantly and consistently lied to me about when the work would be done. Meanwhile, damage to my home is occurring because I believed that the roof was going to be replaced in a timely fashion and didn't make arrangements for additional repairs. Had I been notified in October that there was a four to six-month wait, I would have made other arrangements. The Home Depot team members secured a sale with a lie leaving me to wonder if it is the policy of Home Depot to lie to clients in order to secure a sales contract?

Over a year ago, my mother contracted with Home Depot to replace her roof. We've had numerous problems which are STILL not fixed. #1. a dumpster, used to collect old roofing, severely damaged her driveway. The sub-contractor for the dumpster refused responsibility. #2. The downspouts have not been taken out to the alley way. She now has lots of flooding in her basement. #3. There appears to be a leak over her garage doors. Perhaps it comes from a problem with her roof? There is water dripping all the time. In the winter this will freeze! My mother is 88 years old. She walks with a walker and is unsteady with her footing. I've tried several times to get these problems addressed so she will continue to be safe. The garage is her only access to my car for doctor's appts, etc.

Home Depot did a fantastic job on my roof here located in White Plains. The crew was not only prode signal, but went above and beyond my expectations. They were on time, clean with their work but best of all I got 2 years of no interest on my Home Depot card. A+.

Home Depot sent a group (no English spoken) from about one hundred miles away, who forgot to bring tarps to catch the tiles. So they threw them from the roof into their truck backed up to the house. One of them (it turned out with no license and unable to drive) attempted to move the truck but REVERSED, instead of going forward. He crashed into the house, but far worse, he pinned a fellow-worker against the house. That man was close to death when the ambulance I called arrived. I was prevented from following his progress (if any): The Home Depot sub-contractor refused to discuss it. I "saved" about 12 percent against the hiring of either one of two local roofing companies that have been in business for many years. Foolish in retrospect.
Seven years later. It was hard to find the Home Depot representative to ask him to check a saucer-shaped depression about eight feet in diameter and three inches deep that had developed on the roof. The roof was guaranteed for ten years. When, finally, the representative called ("Phil No-last-name") he sent someone out. "Ah, BUT the depression must have been due to a failure UNDER the tiles. Only the TILES are guaranteed"! Before you get The Home Depot to find the cheapest outfit out there, I would suggest you consider local businesses with a reliable history.

My husband recently retired and we decided to put his retirement money on a new roof since ours was in need of replacing and we aren't getting any younger. We call Home Depot and had someone come out to give us a estimate and explain the great warranty. He was very specific about things that had to get done and about how well trained their roofers were. Well, they didn't speak English so we couldn't communicate very well with them, but they were nice and worked hard. They did our Porch roof which wasn't supposed to get done and forgot to do the flat room on our house and adjoining house, which we had to pay for. They didn't do the trim around the chimney right, etc.
The day after our roof was done, we had a rain storm during the night. We woke to water dripping in our bedroom. Called them the next morning, said they would be out to fix. When they came he said it was the flashing on the dormer which they say is NOT part of the roof. We have been back and forth for three months for them to fix leak that wasn't there when they started. Have talked to other roofers and they say that it is part of the roof and is always replaced when they do the roof. They have been out here at least 6x. WE ARE NOT SATISFIED. I feel we have been ripped off. And our roof still leaks. Good job Home Depot!
Home Depot - Roofing Company Profile
Company Name:

Home Depot

Year Founded:

1978

City:

Atlanta

State/Province:

GA

Country:

United States

Website:

http://www.homedepot.com/