Consumer Complaints and Reviews

I purchased a Vizio television on December 19. Three days ago the whole television was filled up with lines. I called Best Buy and they informed me that it was a Vizio issue. I called Vizio and was told the television had been hit with an object and had damage and will not fix. I called a third party who informed me that there was no physical damage and that the tv is defective after he ran a complete diagnostic test. I called Vizio and told them I had a third party inspect the tv and they stood by their lie even after I faxed them the result of the diagnostic test. I will never buy a Vizio product again.

I purchased VIZIO 5.1 SmartCast 40 inch Sound Bar from Best Buy and had Geek Squad installed it in my bedroom. This unit has been giving me problems and so I brought this issue up with VIZIO. Please know that I am still protected under their manufacturer's warranty because I bought this unit back in October 2016. After so many back-and-forth calls and unnecessary tech support sessions/discussions with VIZIO, I am being told by VIZIO that they would not replace this unit because they are not sure when will they have the same product available. So the only option I have available is that I should send this unit back and get the refund. They will not refund my installation fee of $150.00 that I spent with Geek Squad. If I choose not to take their refund, I will have to contact them periodically to check if they have this product available or not.
I suggested that since they have a case opened up in my name and they have recorded all the details, it should be VIZIO who should make the contact once the product becomes available. They refused this suggestion because it does not work in their favor. Wow, extremely rude and unhelpful representatives, and executives with no care about consumers' difficulties. I own several VIZIO TVs, sound systems, and speakers but after this experience, VIZIO will not see a dime from home or hotels, and I will make sure to go out of my way to not purchase a VIZIO product ever.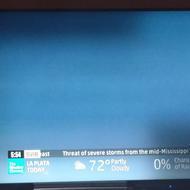 I purchased a Vizio 60" t.v. (VIZIO Television E60-C3) in mid 2015. On occasion the t.v. would just shut off. About 2 months ago, a faded black bar appeared across the top left of the screen, about 6 inches wide to the middle of screen, 2 weeks later, an 8 inch faded black bar appeared on lower right section of screen. A week later another appeared in the middle of screen. Now it will not turn on. We called VIZIO and they walked us through resetting the t.v. but to no avail and they told us the warranty had expired and it would cost more to fix than replace??? It was the backlight and they don't replace those.
I emailed VIZIO several times and worked with someone there who was very apologetic, and has offered about a $100.00 discount on a new television. I'm sorry, but an $800.00 television that last less than a year and a half, and looking at the numerous complaints online now with this backlight issue, I will just buy a Samsung at a higher price, like I should have done the 1st time. I would not recommend this brand.

I bought a Vizio TV on November 14, 2015. I paid over $1000 for it. I started having problems with it and called the technical support in the end of September beginning of October 2016 with the problems I was having. It was before my warranty ran out. They had me do a couple things over the phone. I did what they wanted me to do. I started having problems again. I believe it was in November. I don't remember the exact day. Call them again and they did the same thing. I believe I had problems again in January. I called them back and did the same thing. No help I know. I called them back on February 4 2017 and complained about the problem again. No help again. Just had me do the same thing they been having me do.
I called them again on March 7, 2017. This time my TV screen was totally black. I still had audio on it though no picture. I called them four times that night. They finally asked me to send a copy of my receipt which I found and I sent them a copy of it. Told me they will get a hold of me in 24 hours. They did and just told me that my warranty was out and they could not help me. I knew this was coming and I told them that I was very disappointed because I wanted them to help me before the warranty went out and they refuse. I feel the company did not stand behind their product which is not good for consumers. I just wanted to let you know. Thank you.

I bought a smart tv and it rarely ever hooks up to my network. The same network that my computer and phone use every day. I've called Vizio 6 or 8 times and every time they have me reset my tv to factory defaults then the internet apps work for a short time. Once they had a repair person come out to my house and replace the guts in my tv. He said they are not built well and are designed to only last just past the length of the warranty. Most frustrating tv I've ever owned. DO NOT BUY A VIZIO TV, unless you want a part time job of getting it to work!
How do I know I can trust these reviews about Vizio?
717,175 reviews on ConsumerAffairs are verified.
We require contact information to ensure our reviewers are real.
We use intelligent software that helps us maintain the integrity of reviews.
Our moderators read all reviews to verify quality and helpfulness.
For more information about reviews on ConsumerAffairs.com please visit our FAQ.

I purchased a Vizio TV 2 years ago. Model P502ui-B1E. On March 1st, I saw that I had received a firmware update. When I turned it off, left and came back about 15 minutes later, the TV screen would not come on. The power light would come on and start to fade to much dimmer, but no screen or audio. I'm pretty decent with fixing tech issues so I did a couple of TV resets and understood what I was doing which did not work. I called Vizio customer service and explained that I had received a firmware update today. Explained my TV wouldn't come on and I had reset the TV by unplugging it, waiting about 15-20 seconds and plugging back in.
The customer service rep had me try the same thing, asked me to try to plug into a wall outlet instead of the surge protector (which wouldn't matter because the power is the same). I tried it his way. When it didn't work of course, he told me he could give me a few numbers of repairmen to call to fix it at my own cost. I had to hang up the phone. Vizio FORCED a firmware update on my TV and now IT DOESN'T WORK! And now I HAVE TO BE RESPONSIBLE for figuring out what is going on? NO WAY!

I purchased my M60-C3 VIZIO TV in early December of 2015. Placed it on the wall, and watched TV for approx 14 months. Early February of 2017, while watching TV, it just turned off. Black screen, no audio, but a power indicator light that is on? Called customer service they said the TV is "unfixable", and I'm two months out of warranty, so "Sorry sir, there is nothing we can do for you".
The TV cost $1100. No matter what compromise I tried to reach, like buying the most expensive extended warranty, they wouldn't budge! They tried to sell me another one of their crappy TVs with a 15% discount, and at this point, I laughed. After getting one year out of a TV, $1100 spent, and w/o any offer to help me out with the existing TV, they offered me another tv for $1000. I'm here to write to the consumer, learn from my $1100 mistake! Don't buy a VIZIO!!! They don't care about you or if their product is any good, they just want your money, and don't care about keeping a customer base!

I bought a 70 Inches VIZIO TV from Costco almost 2 years ago. Starting 6 months ago, it starts to act up having lots of multiple little square blocks of colors, whenever I try to pass forward or backward within YouTube video. I called Vizio technical support twice and they couldn't help me. The second time I called, the technical guy was a smart ass. He blamed it on my cox connection saying that the speed I have is not sufficient. I have 50 mGB connection, that should be plenty to support a 70 inches TV. He told me to go buy a "CRACK" application to test out to see if that was the TV or my internet. He said I should find a dvd and connect that to the tv to test it, unless I do all these testing, he can't further help me...
First of all, why do I have to run around to find application to fix VIZIO problem, second what if I don't understand anything about technology, which lots of older people don't. HOW DO YOU SUPPOSE they can follow this stupid guy instruction. VIZIO should have the capability to remotely troubleshooting like SAMSUNG. Well, I was so sick and tired of these airhead support from VIZIO, I went back to COSTCO and they didn't hesitate to refund me. Costco is the BEST. With the new SAMSUNG I exchanged, I didn't have anymore problem like that. This jerk was trained to weed out the dishonest buyer, However, he went above and beyond that, which is not necessary. I recommend that people SHOULD NOT buy VIZIO TV, their support is horrible. If you don't believe me you will learn a hard lesson.

After our TV of 5 years died I saw an ad for Vizio, sound like a great deal. Not even 1 year later the picture went black. Called service. They said "don't bother. It will cost more to fix", so they offered me a 40 inch smart at a great price. OK. TV arrived after waiting 2 weeks, take 2 hours to hook up, called, find out the screen is cracked!!! Take photos of everything. Send them 3. On 5 business days they will let you know what up. Really???


We bought an E55-C1 Vizio. That is a 55" smart TV. We bought it August 23 2015. By November 2015 we were experiencing problems. We would get a message "no signal". The only way we could get a signal was to partially disconnect the HDMI cable (I even bought a new cable thinking that might solve the problem) and reconnect the cable then it would come on. I reported this problem 4 times since November 2015. They would have we reconfigure the setup. Which was ** it never fixed the problem. Called them back today and said it has finally totally quit. Their reply was "we're sorry but it is out of warranty". That's when I said "we have 4 other Vizios and that one will be the last Fricking Vizio we will ever Fricking buy. May you have a blessed Fricking day!!!" The essence of the story is Vizio customer service SUCKS. Caveat Emptor (MAY THE BUYER BE AWARE).

I imagine someone who tried to create a sound bar in the 1800's and I find myself considering purchasing theirs. The morons who created this had to be huffing paint thinner. Remote does not work if you're over 4 feet away. The bar doesn't turn on when you turn your TV on. When you turn soundbar on it doesn't even switch to the input you're trying to broadcast. When you get up off your couch and walk within 1 foot away to turn it on then change it to the correct input you still have to hit the volume button to get it to broadcast sound. In conclusion. I own a Vizio TV that works amazingly but I would never dream about purchasing another soundbar. It's like if a blind deaf and dumb kid was their primary engineer.

I purchased a 50 inch TV and the picture is really good. Not as good as my Samsung but still good. I will say I had to play with the settings a lot to make it good. At first I thought I had a defect so I called Vizio and they weren't helpful at all. They couldn't find my order at first then it was a huge issue to send it back. Granted the picture does looks nice after being calibrated but if you're gonna purchase a Vizio just buy it from Target etc. If you have to return the TV it won't be a problem. As far as TV longevity I only had the TV a month so I can't comment on that. My Samsung is 5 years old and still looks great so the bar is set high.

Where to start? After buying the Visio E55-D0 (50 something inch) realized that you can't access the menu function on it. 4 buttons on the TV itself, Power, Volume Up, Volume down, Input. The remote has play/pause, and buttons for volume and channel options, closed captions, and Cast option (more on that later), that's it. NO buttons for menu or settings, heaven forbid you want or NEED to go it to the menu options because let's face it, all electronics work as they should 100% of the time, RIGHT??? (that was sarcasm) This should have been the point to return it but I always give the benefit of the doubt, thought, "let's see what it CAN do".
To access the menu YOU NEED to use YOUR phone. Yes, you MUST use your phone to download the Visio Smart Cast app from Google Play, oh, and you NEED to sign up for an account from google if you don't already have one in order to download the Cast app from the site. This is the second problem I have with the product and it's the one that is 90% of the problem. After downloading the app and "pairing" the TV and the phone worked fine for a few weeks but then it would stop working, the app opens and the TV works fine it's just that ALL the buttons on the app are grayed out except for the power button but even if you press it, it won't do anything.
Called customer service and they helped me 'pair' again (as I am new to tech but learning for this reason), the app continued to NOT function, called again and they said that Bluetooth has an issue that keeps dropping the signal so they said 'pair' it using Wi-Fi, so I do but it keeps dropping (the signal) still. This would happen about every week or week and a half. I've had to re-pair this thing about 10 times now every time I kept thinking, 'well, since it's wi-fi the walls and such affect the signal so no big deal'. About the 10th time (now) I realize this is a P.O.S... This time I have an open case with customer service and will try to once and for all fix the issue or try to return or get a refund somehow. I doubt I can return as it's been almost a year.
The thing about this is UNLESS you return a product THE VERY FIRST TIME YOU SEE SO MUCH AS A LIGHT SCRATCH ON THE PRODUCT, you won't know the headache you will go through UNTIL you have already gone through all the functions to see if they work or not, but that takes TIME, and by that time your warranty has expired and you get a "take it to your nearest repair center because we won't help you for poo-poo now that your warranty is expired" from the customer service center. ALL THIS mind you for me 30's something that knows the bare minimum about troubleshooting tech and willing to learn (have my own laptop), but if you're an older person or are not tech inclined or a retiree just wanting to watch a good looking TV in his/her golden years...??? Then forget it!
Oh yeah, when I asked the Vizio Cust Ser worker why they don't have a menu button on the remote she said, "... well, people don't really use the menu button, they just use the basic functions but people rarely need to go into the menu..." WHAT??? Am I one of those rare people that need to use the menu? Is she right that MOST people don't need to access the menu functions? Whatever the case this is a lesson learned, THE VERY, VERY FIRST TIME YOU SEE SOMETHING WRONG WITH A PRODUCT, EVEN IF IT'S COSMETIC, RETURN, RETURN, RETURN THE PRODUCT!!!

Filed a complaint with the Better Business Bureau regarding this as well. Video is randomly turning off while there is still audio. Owned for 1 year and 2 months. 1.20 - complained to Rashad in customer service asking for consideration to extend the 1 year warranty since it's just outside its time. Refused and given a local repair company contact. Complained to Better Business Bureau and received a phone call stating Vizio would pay for parts if I paid $135 for labor to local repair company. Wanted money upfront, apprehensively, I agreed to pay and got a phone call 4 business days later after I made another complaint to BBB.
2.2. TV repaired with local company. 2.6 TV still having the same issue. No refund. Complained again to BBB. Vizio offers me a non-remote TV that needs streaming to a smart phone or tablet. Declined offer. Vizio then offers one with a tablet for $600. The answer always seems to be more money. No honor in their product. Representative extremely rude and interruptive during the conversation.

I purchased a Vizio 46 inch TV for $800 (model M3D460SR) for my living room mainly as a decor about 3yrs ago from Sam's club and even added an extra 2 yr. extended warranty on it. And soon as my warranty ended my TV started to black out slowly and slowly until one day I had no image. I contacted Vizio headquarters and they say it was the back light of the TV that was damaged and that there was nothing they can do but offer me an insignificant discount. It's unashamed that this company manufactures TV that only has life for 3 years. Don't waste your money like I did buying their products.

I bought Vizio 70 inch Sept 24th 2016 at Costco for $1800.00 with extra warranty. We started having problems with the screen going black, so I called and was redirected to Vizio manufacturer and was told it wasn't the t.v. it was cable box which I knew wasn't the case so they said I needed to reset t.v. which I did and was told to call back if it happens again so now the 3rd time I've called and was told they couldn't fix it but would replace with a recertification t.v. which I immediately refused and the battle was on so after getting absolutely nowhere I called Costco and after explaining the situation to the Manager he agreed to exchange it for me, so buyers beware I will NEVER buy another Vizio again.

I purchased a 60 inch Vizio from Best Buy just over a year and a half ago. The left side of the TV went dark. Their customer service doesn't care, and said sounds like a defect. They do not stand by their product and told me I am out of luck. Then they proceeded to tell me they will give me a "discount" on a New TV. Their discount is non existent. It is the same price you would buy the TV new at any retailer. Why would I buy another Vizio when they break after a year. They just don't care, and the product is cheap.

TV purchased 3 years ago, and now it has no picture. Vizio does nothing to help. They could not care less. Don't get sucked in. They have a great picture for the price, but they're dead in no time. Vizio is the worst.

Vizio M80 LED TV. I purchased the TV and issues with apps on day one. I registered the tv for warranty at that time. I called after warranty was up to report that black clouds had shown up at the end of the warranty period. I believe the TV is defective and should have be involved in a recall program. They said they do not have any recalls for my model. The TV was 4000.00 and only lasted over 1 years. All of my other TV's over the last 30 years are still working and the newest and most expensive one looks like crap and is unwatchable. I called. They offered me a smaller TV for almost 3000.00. They no longer make my TV. Seems to me they stopped making my TV because they were defective. They should be made to buy back these lousy TV's.

I bought a 47 inch flat screen and paid $800.00 for it. At the 2 year mark, a dark horizontal band appeared in the middle of the screen, from one end to the other. Within a week of this happening and before I could get it repaired, the screen went completely black. Vizio gave me the name of a company that diagnosed the problem, at which time I was told that it would cost as much to repair the problem as to buy a new television. 7 years ago I purchased a 42 inch Toshiba which is in my bedroom and this TV had never had a single problem and works as well as the day I bought it. DO NOT BUY VIZIO! You'll be throwing away your money. Instead, buy Toshiba or Sony. These are products that have already proven themselves.

At first I loved this TV more than any other I have ever owned. It had the best picture quality I have ever seen. Then, after having it for about two years, without ever having moved it, a dark shadow appeared on the right side of the screen, and grew steadily over the entire thing until it now covers all but the tiniest part of the lower left corner. I will never buy another Vizio product, and I urge others to steer clear of this TV as well. It will lure you to buy at at the beginning, and then go bad after a little while, after you paid all that money. What a disappointing rip-off!

I bought a 55 inch Vizio smart tv. I did not have the tv for more than 1 yr 1/2. I call vizio and the tv back light went out. The sound was there. The pic was gone. I called and spoke to them concerning my tv. They said that the back light was out. They had me run some tests on the tv. After running the tests I have no sound and no picture. They said that it is nothing that they can do. But... they can sell me a tv for $400.00. I asked them why would I buy another tv from them? They can not help me with the one that I bought. I also asked them if I buy another tv and the same thing happens what would they do? He said that they would offer me another tv.
I also spoke to customer service. The man that I spoke to seemed like he did not care about my problem. It was I can buy another tv or I can buy a different name. Then he said that he was a manager??? What happen to the real customer service? I will never buy a tv from them. My son also had a problem with his back light after 2 years of having the tv. I was told that vizio was a good tv. Maybe it is and I had a bad experience (but the customer service needs to come up). Customer service try to listen, empathize, apologize, react. Put yourself in the customer shoes. If it were your tv how would you want to be treated?

Bought a Vizio 55 E-Series. After a year power light comes on and fades out. Called Vizio. Told me it would cost 400 dollars to fix without even looking at it. Obviously they know they have a problem with this model. Not giving them a dime. DON'T BUY VIZIO JUNK.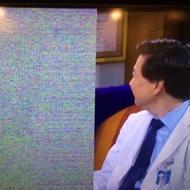 I purchased a 4K Vizio 43inch TV. After 20 years of having my Toshiba Cinemark series, I was talked into a new TV. (I wish I kept my old one.) Yes the new Vizio had a pretty dang good picture at first. Well it is now 6 months old and I have no picture. Except the ones on my I-phone that I took and sent to customer service. I tried to send (POP) proof of purchase and 4 different pictures multiple times to Vizio and they are not able to respond to them. So I will go buy another TV. Not like it's going to kill me but you betcha it will not be a Vizio. Buyer Beware. I've contacted the customer service several times, sent 10 pictures and now it's not worth my time. I'm sure that's what they wanted. Screw it. I'll go buy another TV.

I got my brand new Vizio TV large flat screen Sept 2014. By Dec 2016 the tv screen just started going black after watching tv for a hour, there is no way as much as this tv cost that it should go out. At first I was told it was power cord, which I replaced. That did not help, then I was told it was the cable box, which I replaced, and this did not work. What it comes down to is this is just a very bad tv product. Warranty expired, cannot find sales receipt. I am just at a loss.

DON'T BUY VIZIO TVS!!! I purchased a 50" Smart TV 3 years ago for $500 and it all of a sudden the picture stopped working. Called Vizio and had me do tell them what was wrong, and said it was the backlight, and to repair it would be $334. But since that was so much they could give me a discount on a new TV that is similar to what I have for $315.00-$400.00. Spoke to Customer Complaint Department and unfortunately there is nothing they can do for me. I have an old tube TV that is 15+ years old and is still working fine. Vizio will not get anymore of my money!

Vizio tv Model: D32h-C0 is a rather very poor product. Just around 14 months after getting this brand new electronic in Atlanta as a gift for Christmas 2015 it stopped working - it just won't turn on even after trying troubleshooting techniques (power cycling). I got this television in December and started using it in late February 2016.
Two months after using this product, which was on surge protector, I noticed that after a power-cut I would have to wait at least an hour for this television to come on again with power cycling. It continued like that with the shortest of power-cuts. A few weeks ago, there was another power outage and since that the television just stopped coming on. I unplugged for days and did my usual power cycling but unfortunately my attempts proved futile. Now I am about to take this television to a technician to see what can be done. I just never bargained for this! Poor poor product. SMH.

Do not buy from Vizio. Very poor product and worst customer service. 8 Months back I bought model D32-D1. It has an one year Warranty. 2-3 days back found some horizontal and vertical lines are coming when Power on. As required by Vizio I took a picture and send it to them but unfortunately they are deny for replacement. They are saying this line appeared because of physical damage but that is not true. It's a brand new TV not damage or broken physically - it's due to their poor quality. I asked them to inspection the TV in front of me and if that person find any damage then I will never ask for replacement but they are escape that option also. I have checked with others and surprise that some of my friends also have almost same experience. I'm very very disappointed in Vizio and will next time stick with Samsung or LG or other product but never ever will buy this poor Vizio product.

WE purchased the above TV on Black Friday, believing it was a traditional Smart TV. The salesman did not comment with a clarification when I said I wanted the VIZIO 50" Smart TV that was on sale. We got it home, set it up, tried to use the darn thing. Since it was before the holidays, we just watched t.v. in our bedroom. The few times I tried to use it, I had to call VIZIO. Finally, right after Christmas, I sat down and made a serious phone call and was determined to see what I was doing wrong. NOTHING. It just does not work. VIZIO, "unfortunately" can do nothing about it. It loses connection, the casting symbol appears on other apps... when it feels like it. In addition to the upgraded tablet I bought specifically to operate the TV, I now am having to run out and purchase a ROKU. What a huge disappointment. Now, after having read the reviews on VIZIO, I will never purchase another.

ConsumerAffairs Research Team
The ConsumerAffairs Research Team believes everyone deserves to make smart decisions. We aim to provide readers with the most up-to-date information available about today's consumer products and services.
Originally sold exclusively in warehouse clubs, Vizio has emerged to become one of North America's top-selling TV brands, offering a wide range of LED-based LCD TVs and available at many major retailers. The company's UHD TVs are the first to include Dolby's high-dynamic range vision technology.
LED zones: Superior picture quality is achieved by 16 to 72 (depending on the series) active LED zones that adapt to you to deliver brighter brights and blacker blacks.
Smarter TV: With a remote that has dedicated buttons for Netflix, Amazon and iHeartRadio and built-in apps and WiFi connectivity, Vizio takes Smart TV and makes it even smarter.
Ultra HD: 4K Ultra HD models have ultra-sharp 2160p resolution that deliver superior picture quality, as well as upscaling for those times you're not watching 4K content.
High-dynamic range: The Reference Series is available in 65 inch and 120 inch and comes in amazingly clear high-dynamic-range-enabled 4K Ultra HD, which is the benchmark for superior picture quality. With this TV, you will be ahead of the curve of the possible color spectrum.
Wide range of models: Vizio offers TVs in several series for different consumers, from basic models to their Reference Series that has top-of-the-line technology and a cutting-edge design.
Best for Movie and TV connoisseurs, bargain shoppers, home-theater enthusiasts and researchers.
Company Name:

Vizio

Year Founded:

2002

Address:

39 Tesla

City:

Irvine

State/Province:

CA

Postal Code:

92618

Country:

United States

Website:

http://www.vizio.com/