Consumer Complaints and Reviews

I bought a Vizio at Walmart 4k Led and 35 days later it stopped working. I called Vizio and they claim #1 service satisfaction. I spoke with three personnel. The first was rude and stated there was nothing they could do, I called right back. The 2nd lady was more generous and said "yes ma'am. Scan your receipt and we will send you a new tv, call back tomorrow and we will finish the transaction." I called today the guy said "based on the type of problem we will send a repair guy to you in 7-10 days." Oh lordy what. Don't buy a Vizio (the warranty huh they are giving you a recycled TV). Ridiculous.

I have had two of these TVs fail within 2 years each. The first one I was able to get Walmart to replace, the second one also failed and Vizio would do nothing but sell me another. Vizio made me feel I should be lucky the TV had been replaced and I got 4 years service out of them. Yes, thanks to Walmart they did replace my first one, but Vizio did nothing. This company sells JUNK and I would never, ever buy any Vizio product again. All Vizio does is contribute to our landfills here. If you see Vizio in the store... Run, fast.

This issue took place over the course of 1.5 months+. I was sent all around the world every time I called and was put on hold for way too long. The only case notes kept were from my first email chat with support. Some days I had a nice customer support helper, others I had condescending, rude, and unhelpful individuals and managers. Offers I was made on a replacement TV after they did nothing to help me with options to repair my original TV were never documented in case notes and denied by managers. Their teams seem to NOT communicate in any way. After this, I will never purchase another product from VIZIO and this less than helpful customer support. They boast of being 'American' support, and that is clear because they are rude, unhelpful and slow. Again, to avoid the headaches on the cheap TV you buy that will break, buy another brand. Seriously.

I received a Vizio TV which had a broken screen when the box was opened. Vizio customer service sent me to three departments, numerous calls and had me submit ten pictures of the box and TV. They then reviewed and then refused the claim on the basis the box was not opened immediately after it was delivered. They were unhelpful, rude, uncooperative and totally unaccommodating. No refund, no exchange, no credit. The worst company I have ever dealt with.

Had nothing but issues with this TV. I would be watching tv and for no reason the screen goes black. I have to completely shut it down and or at times even unplug the tv and the cable box hence the cable then has to reset as well. When I google what causes this it seems I'm not the only one with vizio issues. I've tried everything google states to try including but not limited to turning my remote away from the tv. As stupid as this sounds! Thankfully my birthday is near and I'll be getting another new TV. My order is for any brand But Vizio. The smart tv part also has issues that when I'm watching YouTube, amazon, etc the tv buffers. Once again I have to shut it down and reset the tv. Nightmare!!!
How do I know I can trust these reviews about Vizio?
633,474 reviews on ConsumerAffairs are verified.
We require contact information to ensure our reviewers are real.
We use intelligent software that helps us maintain the integrity of reviews.
Our moderators read all reviews to verify quality and helpfulness.
For more information about reviews on ConsumerAffairs.com please visit our FAQ.

Bought my TV in September 2016 and on November 7th my tv stopped working. The screen was black and the backlight was on. It started turning on and off by itself with no picture at all. I called Vizio and they sent a tech within 3 days. The tech did a master reset and left. It worked again for 5 MINUTES. Then the same problem happened again. I called them back and they said they could only send me a used replacement. What??? I bought it brand new WITH A WARRANTY and you are telling me that you are going to send me a used TV replacement??? That's the most crooked, con artist warranty I've ever heard of! Do NOT buy this BRAND!!!

I bought a 60" Vizio 4K Smart TV at Sam's Club. It had a 12 month warranty and went out after 15 months. I had to pay a repair service, recommended by Vizio, to see if it could be repaired. It could not. I now have the most expensive paperweight on the market. Flush your money down the toilet. It's the same as buying a Vizio TV!

My kids bought me a Vizio E500i tv for Christmas. After 18 months my tv screen went black no picture. I called the Vizio repair. They were very rude and told me I had to pay from 250 to 300 dollars. I can't afford fixing or buying a new one. Worst tv ever. Please don't purchase Vizio tv's.

I bought a 55 inch smart Vizio in October of 2014 and now I get audio and no picture. I called tech support and they try to reset the tv and it last for 2 days and I get the same problem. They say there is nothing that can be done because I am out of warranty but I would think after paying $600 for their product they could help me. I bought a smaller HD tv by a smaller company 4 years ago and it works fine. Come on Vizio you can do better that that!!!

Purchased a tv in 12/2015. Within 10 months, there was a horizontal green line across the bottom half of the screen. Was first told to send it in for repairs but then received a second call stating it was "Defective" and could not be repaired. They were going to send me a recertified tv (the term they use instead of refurbished) which is a tv that is sent back to their warehouse for various reasons and can't be resold as new. I asked for the replacement to be a new tv, since the one I purchased was new, and they have deemed it is defective. I had not misused or damaged the tv so I didn't understand why I was getting a used/repaired tv. All they could say was that's what their warranty states. The executive resolution team had the same scripted response so I said I wanted documentation as to what was done to the replacement tv they were going to send me and he said he couldn't provide that to me.
Now, I'm waiting for his supervisor to call me regarding this. If they are sending me a used/refurbished tv, I should be able to know what was done to it and how many repairs were made on it. So, I paid full price for a new tv that I got 10 months of usage out of and will now own a used one that they will only warranty for 90 days. I'm disappointed in the way they handle their customer service issues. They do not stand by the quality of their product, so I will not buy anything Vizio in the future.

I bought a $1800 flat screen TV in August of 2013. 3 years later the tv does not work. I've had a tv repair person to tell me that there was nothing he could do. I've spoke with very rude people at Vizio, they have my registration card, they can track the purchase and still no help. They are very rude and nonchalant. They want your money, but will not help you at all. I am done with these people. I would rather give my money elsewhere!

Bought Vizio 55" TV 21 months ago, less than 2 years old. Took me and my husband quite a while to save up for this tv. This week the screen went black. Good sound, no picture. Called vizio tech support. First person wanted to sell us another tv for a special price. We paid $626.00 for this tv and they would give us a deal for $500.00. Where are we suppose to get $500.00 just like that. The tv was less than 2 years old. Called the next day and the woman I talked with was so rude. "Just buy a new tv" she said "because we can't help you". Did not want to help us. If you unplug the tv for a while it starts working again for about an hour and then the screen goes black.
I thought companies would stand behind their products. I have read reviews all morning about different brands of TV's and they all read the same. Bad products and bad tech support. What are we suppose to do as consumers trying to buy a good product that will last a little longer than two years. Complaining does not seem to help. Who is going to stand up for our rights. We don't have $600.00 sitting around to just go out and buy another tv. This is our only entertainment. After working all day we expect to come home and watch a little tv. We already cut the cord with the cable company. Using an antenna and watching a little Netflix. Try to cut back all we can and all we get when we complain is to just go out and buy another tv.
Tell me which brand can we trust. Everything I have read about all the different brands are bad. Vizio is the worst. We want Vizio to know how hard it was for us to come up with the money to buy their lousy tv. The money was not handed to us without a lot of hard work behind it. The tv was less than 2 years old. The companies should be made to compensate us for something. Knocking off a hundred dollars does not work. What about the $626.00 we paid for a tv we thought we could enjoy for more than just 21 months.
Vizio needs to stand behind their products and be made more accountable. I thought you were a good company but you proved me wrong. Was telling everyone what a great tv we had. Even in the stores when people were looking at tvs we recommended your product. Now we will be telling everyone to stay away from Vizio. Hopefully every chance we get we will make it a point to go to the electronics department and tell everyone looking at tvs to stay away from Vizio. We will make it our mission to let everyone know what a lousy tv vizio makes and what kind of people you have working for you. If we can stop just one sell of your tv we will.
It starts with the little man making his protest to make a big difference in this world. This is why I read reviews on all products before I make a purchase. Some of you out there do make a difference. Keep up with the reviews so we can make these companies know that we work hard to buy their products and we're not going to sit back and let them take advantage of us anymore. The consumer keeps these companies going and if we complain enough and stand up for our rights maybe they will not take advantage of us anymore.

I purchased a 55" Vizio TV at Costco with the 2 year warranty. The first TV went out in 6 months - it was a lemon. Vizio replaced it with a "refurbished TV" - which is absolutely a scam. Anyway, the "refurbished TV" went out in 18 months. I called Vizio and Costco and they told me that the 2 year warranty was expired by THREE WEEKS! They explained that the warranty period doesn't apply to the TV but is calculated from the date of purchase of the first TV. I've since found out that Vizio ordered a recall of many of their TVs for a "bad-chip assembly" which causes the screen to go black - exactly what happened to my TV. Yet, they will not refund my money, nor replace my TV. Do not buy this brand!!!

We bought our TV less than 6 months ago from Walmart and already we have problems. The TV turns off outta nowhere, the remote don't work, it won't turn on half of the time, and the sound also goes in and out. It also goes crazy like clicks on apps when nobody is even around the remote. We have had these problems about a week after purchasing the TV.
I also do not recommend buying this brand of TV. I haven't called to complain yet but I do plan on it first thing in the morning. Although I have very lil confidence that they will do anything after reading tons of reviews. I also plan on contacting the BBB after contacting Vizio if I don't like what they say. I think everybody who has a horrible experience with this piss-poor brand should do the same because something has to be done. As far as I'm concerned this company is a scam. Also these people should be ashamed of themselves for treating people the way they do and pretty much taking advantage, and stealing people's money. They know the product ain't worth anything period!!

Neighbors gave me their non-working 70" E701i-a3 and said it went black but still had sound and if anyone wanted it and could get to work and use it could have it, so I picked it up and researched the model so I could buy the part. After researching it was a model that was issued a recall in 2014 so I called Vizio and they said the model was given an extended warranty but the one I had was 6 months past that and said I could get a discount. They transferred me to another rep and I explained it was given to me by my neighbor and if there was anything they can do to help me get the part to get it fixed.
Well after a few days and to my surprise they actually were sending me a refurbished replacement and asked if that was o.k. Since it was given to me I had no complaints. Not sure what to expect when I get it but after reading these negative reviews and them offering the replacement I can't give a negative review because you have to try until you get the right rep on the phone. Some reps don't care and just read a script. I have Vizio soundbars and anytime I have had issues they always take care of me, it takes some doing but it gets done. If you want a brand that will last or take care of their warranty I recommend LG, they are good TVs as well. I can't say Vizio yet because I have not tested the refurbished tv and even if the refurbished breaks I can't really care because it was given to me. But overall Vizio does have reps that can help and who care, you just have to call a few times until you get one.

Purchased a 43" tv set thirteen months ago. All of a sudden, the screen showed up lines, then it went black. Call customer service and the only option I was offered was to buy another set. Basically, what they said is that the tv set is unrepairable.

Vizio tv's have intermittent sound problems, where the sounds cuts out and back in periodically. Under warranty, Vizio replaced the audio / video circuit board, but the issue remained. Vizio said they would replace the tv with a new one. Actually, the replacement is not new, but a customer returned re certified tv. It is unknown why the tv was returned. Vizio customer service is poor, and lacks product quality and consumer warrant support. I would recommend purchasing a different brand with higher quality. No, I do not recommend this product.

Purchased new Vizio. Sometimes had audio and sometimes no audio. Called cable company to correct problem and was told it was the fault of the TV, and I was charged a service fee of $99. I feel Vizio should reimburse the fee after I had to wait until parts came in and schedule a time for a contractor to repair. Vizio denied my request. I am not happy with the situation and will never again purchase any type of Vizio product.

I have bought my last three TV's from Vizio (a 32", 47", and 60"), and they are consistently the best TV's for the price you could possibly get. The most recent TV I bought, the 60", was $750 and is 4K enabled with Google Cast built in. Unbeatable.

I bought my Vizio 55 inch TV a mere TWO YEARS ago and now all of a sudden it doesn't work. You would think a $700 purchase would last at least 5-10 years, but no, not Vizio. The company is of absolutely no help and now I am going to have to pay even more money to try to get the thing fixed by Best Buy. I wish I would have looked at reviews of this bogus company before I invested such a large sum of money into it. NEVER again will I make the mistake of buying Vizio, and you shouldn't either!

I bought the 50 inch P-series their top of the line. Cost me over $1000 with tax. I did not buy the extended warranty as it was over $100 in cost and I was buying the best TV Vizio makes. It lasted 1 year 3 months. I called Vizio and was told "Sorry for your loss." I asked about repair and was told it is cheaper to buy a new one. I asked for a discount on a new Vizio and was offered a $20 discount on a model I did not even want their low-end E-series. I found a TV with a 4 year warranty. I will never buy Vizio nor will anyone at my church. They have award losing service as far as I am concerned.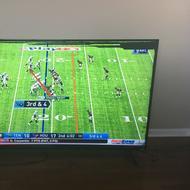 Get a load of this! We purchased a 70" Vizio TV in January 2014. In July 2016 (2.5 years later), our screen went black. After some research, and attempted fixes (including $100 in new parts), we learned that it was a faulty panel, and fixing it would cost more than purchasing a new TV. This was a known issue with these TVs and Vizio had increased the warranty from 1 to 2 years. So we just missed it. The only thing they offered to do for us was to sell us a newer model TV at a slightly discounted price. They offered us a $1,600 model for $1,200. This was at the end of July, and we were in the process of moving. We were already under contract for the sale of our house so there was no point in installing a new TV in a house we would be shortly leaving.
I asked if we could wait to purchase the new TV after we moved. The answer was no, it was a one time offer (I learned today that this was probably not true. That the offer stands as long as supplies last. Would have been nice to know 2 months ago). I asked if we could have it shipped to my in-laws, who live 10 minutes from our new house, instead of shipping it to our old house. The answer was no. They had to ship it now, and ship it to the address on file attached to the credit card.
The TV arrived in late July/early August. It stayed in the packaging, and we put it in a storage unit until we bought our new house on September 30th. We then moved it to our new house along with everything else. On Sunday, October 2nd, we unpacked the TV and set it up. There were no visible cracks on the screen, but there is damage somehow. The whole top of the screen is damaged, as well as some damage along the sides and bottom corner.
I spoke to Vizio, took pictures, and documented the dates and everything. They are saying, that since so much time has elapsed, that although it's entirely possible that it was shipped with the damage, or the damage happened in shipping, we can't prove it and too much time has passed to file a claim (although nothing else was damaged in our move). So, since they insisted that we couldn't purchase the TV after we moved and have it shipped to our new address (supposed one time offer), and had to have it shipped to the billing address and not to the in-laws house 10 minutes from our new house, we left it in the original shipping "too long", and now we're screwed.
We have spent over $3,000 on TVs in less than 3 years and neither of them now works, despite the fact that we have taken perfect care of them. And on top of it all, the managers at Vizio have been extremely dismissive, and just short of rude. Lots of "I'm sorry you feel that way" type stuff. When I mentioned I would be filing a complaint to BBB and/or Consumer Affairs the response was "Well, I'm one of the few people here that deals with those complaints and I'll tell you now our answer won't change". We don't have a lot of nice things, but a nice TV is something we splurged on. Twice. And now we have a broken TV that we're still paying off.

Had this TV for 5 1/2 years. Suddenly stopped working. It is DEAD!! Took it to a repair shop, and they had large number of Vizio TV's for repair. They tried to fix it (it would have cost around $200) but could not (repair shop did not charge). I called Vizio and they said they could send someone to see if it can be repaired. It would have been $350 down the drain. Never buying Vizio again. #Costco - quit selling them please!!

Last year I purchased a Vizio 50 inch smart TV from Target Model E500i-a1. Tv worked great when new. It broke in a mere 18 months. The V logo flashed for a second and went out. I had sound but no picture. If I took a flashlight and put it to the screen I could see the image. So I had picture and sound but no backlight. The T-con board broke and needed to be replaced. So I did, and in a month it broke again, same issue. Called Vizio for help and they were useless basically saying since I didn't purchase the extended warranty I was out of luck.
He also informed me that I must have got a defective set. They were rude and did not care about the issue. They would not do anything to assist me other than offering to purchase another Vizio tv from them at a reduced price. I passed and told them I will never buy a Vizio product again. I suggest you all do the same thing. Don't buy their products... You WILL regret it as it will break on you. Read the reviews, almost all Vizio TV's suffer the same issues. They use cheap parts galore in their TV's. I took mine apart and repaired it the first time myself. Cheap capacitors, no heat sinks or fans inside the TV's. Never again!

My 42 inch tv was a few days out of warranty and Vizio would not support. It does not turn on, I go through resetting several times and sometimes it will power up and then shut down. Their solution was to spend $309 to have it repaired. I would not recommend Vizio.

My Vizio Smart TV has a dark gray band across the middle 1/3 of the screen. After researching online, I see that this has been a problem for years. Since the TV is out of warranty, I contacted Vizio and was told they had partnered with ITI for repairs. I have called ITI twice only to be on hold and then directed to voicemail asking me to leave a message. No one has ever returned my call. Most would consider Vizio a brand name and expect quality products. If consumers don't research, they may be stuck with a defective product. Why have these products not been recalled? Why hasn't Vizio been required to correct this issue with better quality parts?

I bought a 42" Vizio TV just under two years ago. Yesterday the screen went black and now the picture is very dark. I called Vizio and was told the TV was out of warranty but they would repair (?) it for just $221. These TVs do not have any moving parts. A repair would be just replacing a plug & play component I would think. I noticed over 1000 complaints on this website. Wouldn't that trigger a recall or something by Vizio? Seems to me they are trying to make money on repairs of obviously defective products. When I asked how the Customer Service Rep felt about my TV going bad in less than two years, Her comment was,"There is no shelf life on electronics." What an attitude! I don't believe this speaks well for the manufacturing facilities (in Mexico) nor the quality assurance, nor the integrity of the components.

Purchase two Vizio televisions different years. One lasted only about 18 months before it went black. The other one lasted two years. Both TVs were out of the Vizio warranty. Spent over $5000 home purchase on TVs. Only got 4 four years total out of them. Never again. I want to buy American but they don't back their stuff. I wish I would have got a Sony.

I had a great experience with Vizio. We own a 55 in smart tv so when looking at surround sounds we found a display unit at Best Buy. We purchased the Vizio sb4051. In two months the soundboard quit working. I called customer service and was asked to email proof of purchase. Once they received it they approved a replacement once we shipped the bad unit back. Needless to say three weeks later we have a brand new unit. There was no hassle and I appreciated speaking with an American every time I called. Thought I should share my good experience.

My husband bought a TV less than 1 1/2 years ago at Costco. The television just blacked out. We paid a service fee of $75 for a repair guy to come and take a look at the TV. I called 1-855-833-3221. Vizio support explained what happened. After speaking with a service agent at Vizio she stated I should had gone through the ITI repair company 888-248-2708. After speaking with ITI giving the serial number, model stated this TV has had so many poor panel problems. They are NO longer servicing this television. Ref #**. NEVER will we recommend a Vizio!
Company Name:

Vizio

Year Founded:

2002

Address:

39 Tesla

City:

Irvine

State/Province:

CA

Postal Code:

92618

Country:

United States

Website:

http://www.vizio.com/