Consumer Complaints and Reviews

DON'T BUY VIZIO TVS!!! I purchased a 50" Smart TV 3 years ago for $500 and it all of a sudden the picture stopped working. Called Vizio and had me do tell them what was wrong, and said it was the backlight, and to repair it would be $334. But since that was so much they could give me a discount on a new TV that is similar to what I have for $315.00-$400.00. Spoke to Customer Complaint Department and unfortunately there is nothing they can do for me. I have an old tube TV that is 15+ years old and is still working fine. Vizio will not get anymore of my money!

Vizio tv Model: D32h-C0 is a rather very poor product. Just around 14 months after getting this brand new electronic in Atlanta as a gift for Christmas 2015 it stopped working - it just won't turn on even after trying troubleshooting techniques (power cycling). I got this television in December and started using it in late February 2016.
Two months after using this product, which was on surge protector, I noticed that after a power-cut I would have to wait at least an hour for this television to come on again with power cycling. It continued like that with the shortest of power-cuts. A few weeks ago, there was another power outage and since that the television just stopped coming on. I unplugged for days and did my usual power cycling but unfortunately my attempts proved futile. Now I am about to take this television to a technician to see what can be done. I just never bargained for this! Poor poor product. SMH.

Do not buy from Vizio. Very poor product and worst customer service. 8 Months back I bought model D32-D1. It has an one year Warranty. 2-3 days back found some horizontal and vertical lines are coming when Power on. As required by Vizio I took a picture and send it to them but unfortunately they are deny for replacement. They are saying this line appeared because of physical damage but that is not true. It's a brand new TV not damage or broken physically - it's due to their poor quality. I asked them to inspection the TV in front of me and if that person find any damage then I will never ask for replacement but they are escape that option also. I have checked with others and surprise that some of my friends also have almost same experience. I'm very very disappointed in Vizio and will next time stick with Samsung or LG or other product but never ever will buy this poor Vizio product.

WE purchased the above TV on Black Friday, believing it was a traditional Smart TV. The salesman did not comment with a clarification when I said I wanted the VIZIO 50" Smart TV that was on sale. We got it home, set it up, tried to use the darn thing. Since it was before the holidays, we just watched t.v. in our bedroom. The few times I tried to use it, I had to call VIZIO. Finally, right after Christmas, I sat down and made a serious phone call and was determined to see what I was doing wrong. NOTHING. It just does not work. VIZIO, "unfortunately" can do nothing about it. It loses connection, the casting symbol appears on other apps... when it feels like it. In addition to the upgraded tablet I bought specifically to operate the TV, I now am having to run out and purchase a ROKU. What a huge disappointment. Now, after having read the reviews on VIZIO, I will never purchase another.

In Nov 2014 we purchased a 55" Vizio M522i-B2 Smart HD TV. It completely shut down Jan 2016, conveniently after the warranty was no longer in force. TV repairman stated it was the power supply, which again conveniently, Vizio is out of new parts for. Even with a new part it would cost 3/4 of our original purchase price to repair. Really? This is such a scam! We ditched the whole thing... Don't want other consumers to have problems with any "refurbished" parts from our set. If you purchase Vizio then you must not care about flushing your hard-earned money down the toilet!
How do I know I can trust these reviews about Vizio?
669,639 reviews on ConsumerAffairs are verified.
We require contact information to ensure our reviewers are real.
We use intelligent software that helps us maintain the integrity of reviews.
Our moderators read all reviews to verify quality and helpfulness.
For more information about reviews on ConsumerAffairs.com please visit our FAQ.

My husband and I made the mistake of purchasing our first Vizio product. After receiving 3 shipping delays from their shipping company putting us over 4 business days max time past due, we were informed our TV was cracked. The shipping company told us Vizio could overnight us a new TV. We called Vizio and we're transferred to the "Executive Resolution" committee. What a joke. Instead of Vizio taking accountability the executive resolution staff member, Harley, proceeded to go on a tirade about how dare their shipping company speak on their behalf. Harley then proceeded to talk over me until "I understand in no way would I be getting a TV overnighted or even by this weekend."
Harley proceeded to talk down to me and even SCOLD my husband and I for not doing a better job understanding their process and paperwork required for this type of thing. Then after never hearing back from Harley in almost 24 hours, we were transferred to Jameson, part of the same team. Jameson proceeded to tell us we did not know how to count! That the TV was not actually late because I forgot to count the holidays in my calculation. I asked Jameson to help me count because I didn't understand how he was calculating 5 business days when it's been almost a month. He realized his error when he "counted aloud for me" and proceeded to say "sometimes mistakes happen!!!" That's it! No, "let's get this out to you right away" or apology.
What a joke this customer service is. They clearly cut corners on shipping, customer service and packaging. As of now (20 days later), we are still waiting on our TV, no tracking information is available, our credit card was charged and no sign of a TV. And the best part? Harley and Jameson are part of an "executive team" that reports to "no one else we can talk to." What a joke. Do not buy Vizio products. Unless you want to deal with hours of wait times, terrible customer service (the worst we have seen to date) and a good chance you'll be charged but never see your goods.

We purchased a 47 inch tv for $578.00 plus tax in 11/30/2013. It started turning dark in the corners so we took it in to a repair shop because it was past the 1 yr warranty. It ended up being the LED bar so that was a $125.00 cost. Brought it home and within a few months it started turning dark again. So we went to Walmart on 7/30/2016 and purchased another Vizio but a 50 inch and as of today 1/7/17 it's turning dark again so I called customer Service and because it's a 50 inch they will replace it with a refurbished TV (which I think is BS). So a 6 month old TV I get a refurbished one that to me is not right. I spent $548.00 plus tax on a brand new tv 6 months ago and I am getting a used refurbished TV. To me that not right at all. So as of now they will bring us a refurbished one within 10 days from 1/7/17 AND THAT WILL BE THE LAST VIZIO PRODUCT I WILL PURCHASE FROM THEM...

I contacted Vizio about tv. It developed a green spot on screen. They said to send photo but no matter how many I send they say they not good enough. I found out this is common practice with Vizio. Most people soon give up. This is not only illegal but just plain sorry. Please do not give up. I WILL BE GOING TO SMALL CLAIMS COURT. Vizio just refuses to honor warranty.

Vizio 42" E420i-AO - Shortly after warranty expired picture began to show a dark band thru the center. Within two weeks unit went completely black... Have several Vizio TV's and sound bars. VERY DISAPPOINTED with support by mfg to address issue that I discovered after researching- found many complaints from owners experiencing same issue on same model within roughly same ownership period. Resolution when contacting Vizio, "purchase new TV"... NOT acceptable. Vizio products are no longer on my shopping list.

I bought a 55" 4K TV on Cyber Monday from the Vizio website.They didn't send any email confirmations or order acknowledgment so I had to keep calling them for order status. Each time I verified all my info and email address, yet did not receive any emails. The TV arrived and was DOA out of the box. I called and was informed I had to take pictures and email them to Vizio. The next day I had to do it again to a new address and was told I was out of luck and that I must have broken it. What? I had just opened the box! Then they wanted me to take photos of the box and email them as well. I had to call them every day for a week to finally get someone who would admit the TV was defective. I reboxed the bad TV and UPS picked it up.
After a week Vizio told me they still hadn't shipped my new set so I cancelled my order and bought a new Samsung the next day. That evening UPS tried to deliver the Vizio they said hadn't shipped. This was without a doubt the most frustrating purchase I've ever made. Vizio makes it impossible to get an answer from its agents and nobody is on the same page. They were completely clueless on so many fronts it was ridiculous. I still have not received a single email or any documentation from Vizio. I was told they know about the problem and it would be fixed. I'm still waiting. I would NEVER recommend Vizio to anyone EVER.

We purchased this TV because we own two other Vizio TVs. We had this 60" TV for 1 1/2 years and then a large gray block area started on the left hand screen. Within a week another one started on the upper right part of the screen, I contact Vizio's customer service via an email and sent a picture of the screen. Within an hour they contacted me stating that their tech would view the email and get back to me. After that email another gray bar started on the right side and continued to connect with the first gray bar on the left. I contacted them again and we went back and forth for a few emails. In the end because my TV was out of warranty and I didn't purchase the extended warranty I was told my Vizio.
From Vizio: "I understand. Thank you for the info, however. Unfortunately, outside of our warranty, the cost for service in this situation would be beyond economical to complete. There is nothing further to troubleshoot with the unit directly, and in warranty, we'd proceed with service past this point. Outside of our warranty, you may still have coverage with an extended warranty, if purchased. Otherwise, if purchased with a credit card, you may have included extended warranty protection with that card on this purchase. You'd need to check with whichever provider holds that for verification. Alternatively, we can look into options towards a discounted purchase of another unit, if you wish. This to help ease the burden of the cost of purchasing a new TV, if not covered elsewhere. Thanks and have a great day!"
We have purchased a new TV and bought the extended warranty. It was NOT a Vizio and I refuse to ever purchase another Vizio product. This TV was $800 on sale and it should have lasted longer than 1 1/2 years.

Just bought a 70" and the rubber feet are crap... keep falling off. I called gave all the info. and held for 20 mins to be told to take a picture with the feet (stand), showing their logo, send it to them, wait for a email to tell me I can call back, call back and hold again to get my .20 cent rubber feet. The number of days this will take, just not willing to do. What the heck they think, you can't use them on other TVs, they are made different... Vizio sucks. Now I'm stuck with 2 of their TVs and awful customer service... GE or RCA or other brands from now on, no more Vizio period. When you buy something you are also paying for good customer service. I hate this company.

I just purchased a Vizio 70 inch flatscreen. We got it out of the box and plugged it in and the screen was turning black in the right side and had gray spots on it. My husband called Vizio to report the problem and rather than replacing the TV that was broken right out of the box, they told us they needed to return it. Very disappointed that they don't even stand by their products. I will never purchase that brand again because I know they don't care about their customers and could care less about selling a quality product, much less that it even works.

Do not buy from Vizio. Poor product. I did not realize it until further research but these TVs have a known issue of turning themselves on and off. Sometimes it happens frequently and other times not. I complained to Vizio and they sent a repairman even though it was out of warranty. I was happy with that but the repairman came and totally ruined the TV. Now I get no picture or sound. Vizio and the repair company called ITI could care less. They blame each other and I am stuck with a 900.00 TV that worked for 18 months. Spent hours on the phone with both companies and it is like banging your head against the wall. Just another consumer bend over and take it.

Just bought a Vizio 55 inch 4k ultra hd tv for an amazing on sale price of 339.97 with tax came out to $436 at costco. Bring it home safely and carefully with the help of my dad and everything seems fine for about a month. Then I notice some horizontal lines like a bad cable connection or screen issue and called Vizio. Vizio told me the issue is on the xbox channel and in order for them to open a service request, they would need to see the lines appear on the casting channel. (The lines last for about a few minutes after the tv has been off for a while).
So I quickly sign into my hulu account and cast a show and the lines are appearing but they disappear so quickly that it was hard to capture them on a photo. I took a live photo and captured the lines on the casting channel. Emailed the live photo to Vizio, and of course they can't view live photos. I say ok, I'll try again and do a burst of photos by holding the photo button on the iphone when I'm about to take a picture. Vizio has still refused to believe that their tv is the issue and blames it on my xbox or some other issue. So dumb. It's probably defected due to the sale price. I'm disappointed in Vizio and will next time stick with samsung or LG.

After reading other reviews, it appears I lucked out getting 16 months of use out of my VIZIO MSeries 4334 Class 4334 Diag LED 2160p Smart 4K Ultra HD TV Black. The speakers work great, and they've replaced the visual display with a calming rainbow pattern to ease my stress load. That I only got four months beyond the one-year warranty period cannot be a coincidence. OBVIOUSLY this was my first, and last Vizio product.

TV worked for several weeks then vertical lines all over right of center. Wasted my time taking photos. Told not their fault. Offered small discount on new one. No thank you. Already have your junk. Do not need any more. BBB already notified. Never dealt with company trying to lose business before well they succeeded. No to Vizio.

I purchased the VIZIO E60-C3 60" TV about 19 months ago for $813 and did not get extended warranty because reviews were decent, probably because it was newer model. One day I noticed gray areas showing up on the right side which with in a week extended across the whole screen. My wife called VIZIO Customer Service and basically told "It's out-of warranty" (OW) and I would need to seek repairs on my own. I called them back and they would not tell me if the model is repairable and gave me a phone number to their repair Call Center. The Call Center 855-336-5991 who said "We do not repair OW TVs and VIZIO should not have referred you to us". I called VIZIO Customer Service back and they gave me two possible repair centers in my area. I called a local repair shop and they want non-refundable $115 to look at it and probably tell me it's not repairable.
From what I read online these TVs are "disposable" or not economical to repair. I would lose the $115 if not repairable. I called VIZIO back and specifically asked "Is the E60-C3 backlight repairable and what would be a fair charge?" The guy on the other end of the line would not tell me. He said it's "case-by-case". He did say "I do not see that model number on our repairable list for backlights," after I pressed him. I think he is not allowed to say whether their TVs are repairable, so this may have been his way of helping me save the $115. But I'm still out a TV after only 19 months of light use. I told VIZIO they lost another customer. He said, "If there is nothing else, have a great day" and we hung up. I am extremely disappointed with the VIZIO product and backlight issue. This seems to be a very big issue yet the Customer Service acted like it's not a big problem.

Bought a Vizio D40u-d1 to use with my PS4pro. The first set I received had horrible uniformity, with noticeable bars across the screen. Sent it back for a replacement unit. The 2nd one I received was slightly better, but the image freezes randomly and wont respond to any inputs. What a waste of time, going to spend the extra money for a Samsung or Sony.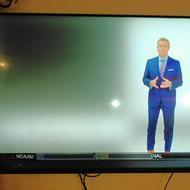 I bought a Vizio TV last year, making it hardly over a year. Recently, large dark lines have began to appear. One after the other, these lines came up. To the point that the picture was no longer clearly visible anymore. I contacted Vizio customer service and spoke with a gentleman named Justin. He requested pictures, and after sending them all in, he told me there was nothing he could do. He then sent me up to a representative in a higher position named Eli. Eli asked for several other things, including a POP. I found my receipt, took the requested pictures and sent them in. They told me they would decide and contact me a few business days later. They called me back, only to let me know my TV was out of warranty and they refused to help me further. I asked for the next person up to contact me.
A few days passed and a gentleman named Jesse called. Very, very unprofessional. Started the conversation with "what's up". The call only went downhill from there. He proceeded to tell me I would not speak to anyone else and to just accept the answer he had given me. I told him I would not, because the condition my TV was in deserved replacement. He got very ugly, argued with me like a child, and laughed at me several times. He refused to let me speak with anyone else. And told me it was the end of the road for this issue. I do not accept that, so I am in search of whoever will help me make the next step.

Bought Vizio M43-C1 Nov. 2015 from BJ's. I hardly used the TV and recently starting watching some of the YouTube videos and other Apps based news etc.
The TV gets jammed up and requires restart and jams up every key on the remote. I need to wait for few hours before restart. TV doesn't pick up WiFi signal although router is placed next to the TV. Vizio Customer Service agents are of no help, they will keep you on hold. Finally, I was told that TV is out of warranty by 2 days. They gave contact number of their approved service center, who never picks up the phone. It is total loss of money and time. Never in my life buy any Vizio products even for $1.

2 weeks till product shipped. I recently bought a crave 360 speaker recently and on the website it states that the product during PEAK season would take 72 hours to ship, but two weeks later it still hasn't shipped. They told me my product will be shipped 5 days from now. I don't understand how it can take this long. They should have given me next day shipping for the major inconvenience of their unorganization. Don't buy from the Vizio website. Nothing but a hassle.

WOW... My rant for the day... Spent 10 hours over 2 days on phone with customer service b/c my TV (only 2 years old) was no longer connecting to the internet. Router company tried everything under the sun, backwards, forwards, and sideways, and could not figure it out, so they referred me to the TV, VIZIO customer service rep. VIZIO told me the TV is out of warranty, ran a few tests, then told me to pay for a repair or buy a new TV. Then I got a call back from router company who took me through another hour of retests, only to find out that the ethernet cable was plugged into the wrong spot on the router. I highly recommend the Linksys routers, but never again a VIZIO TV. Just WOW and WOW and that's the end of my rant now. Cheers!

Ordered a TV from the Vizio warehouse on 11/22/16. The status was changed from processing to complete on 11/26. The UPS tracking number status remained at, shipping label created, through 11/30. I called Vizio several times about the UPS status and they claimed it was shipped. They suggested I file a missing package complaint with UPS. I did only to find out the TV was still at the Vizio warehouse. I called Vizio back and ask for a supervisor. The supervisor stated I was given the wrong info by Vizio Customer service and the package was not shipped. At this point I just wanted it canceled. I was assured by the supervisor it would be canceled and within 24-48 hours I would get a refund. The package was shipped 2 hours after this conversation with the supervisor.
I watched the status with UPS. It was being shipped to my house. I called back everyday stating that I canceled the order and it was still on its way to my house. Each time I was told it would not come to my house and would be shipped back. On 12/5 UPS delivered to my house which my wife refused. I have called everyday requesting a refund. Now they are saying when the package is returned to them I will get a refund within 24-48 hours. The package never should of been shipped because it was canceled. They just tried to shove it on me anyway. The customer service reps are liars and very rude. They will tell you anything to get you off the phone. I would hate to have gotten this TV and had a problem with it. I read the nightmares other people have had getting service. I hope to eventually get my money back. But from what I've read, they are people that will never get their money back from the junk they sell.

My husband purchased this brand and it worked great for about four months, then the blackouts that other reviewers mentioned started happening. At first, we didn't know if was the internet or the television. Then it started shutting down while watching DVD's. I called customer service and the representative was rude and impatient, then he hung up on me. I'm sure they are overwhelmed with phone calls, having to support such a crappy product but that's not my problem. We're taking this TV back to BJ's for a refund. DO NOT BUY THIS BRAND!!!

Purchased a 55 inch Vizio Smart TV from Target in February 2015. Started experiencing problems with the TV power and picture. At one point I could hear the TV but there was no picture and today I can't even get it to turn on. I called Tech Support and basically they said there is nothing they could do but instead gave me the number of a repair company. I have been told the repair would be very costly so it appears that I will be looking for another brand new TV! I expected a lot more for my money ($500) and to have a TV (that I rarely use except at nights and on weekend) last more than 22 months!! Never will buy a Vizio product again in my lifetime and will be sure to tell others not to bother either!!! Extremely frustrated and disappointed!!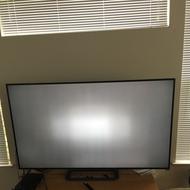 I purchased a Vizio 65" 4K smart TV. At first it worked fine, but within 30 days with no changes to the TV or anything I had plugged into it, the screen suddenly stopped working. Fortunately the TV was still under warranty, and I was brought a new TV with a home installation (but this was about two weeks later!). Now, about a year and a half later, the screen on the newer TV is completely messed up to the point where it cannot be used. This happened suddenly, overnight, with no physical changes whatsoever.
It took me about five days of going back and forth with support. They kept asking me to send in things like proof of purchase and pictures of the problem. The support staff themselves were polite and easy to work with, but their support system was very frustrating and many times I would have to call in to get a confirmation email that I could respond to instead of working with their existing system. Finally, they confirmed the issue as a "paneling issue," and since the TV was not under warranty anymore, there was nothing they could do. Meanwhile, my 10-year-old Toshiba CRT is still working great. There's a reason why Vizio is a cheaper brand. Don't waste your money and effort. Spend a little bit extra to get a TV from a better brand that is going to last longer.

Purchased TV Oct 16/2013... March 2016 started getting black wide horizontal lines across screen. My warranty plan wouldn't fix because it would cost more than I paid for TV. They paid me what I paid for TV originally, so that was a great deal for me. Adjusted set so I could have a more watchable screen. Nov 2016 - a little over 3 yrs and screen went totally black. It's 2016, TV's should last longer than 3 or 4 years. Thank GOD I had that warranty plan.

Recently ordered a TV which I paid $1189.45. When I open the box find that the screen is broken. I call Vizio and make a case. After about a week they call me and only can offer a discount on a second tv. They say that I signed delivery sheet that states item is in good condition. For my understanding delivery is signature required so I need to sign for the package. Don't buy from Vizio. They have no customer service. This was my first and last purchase.

I bought a Vizio at Walmart 4k Led and 35 days later it stopped working. I called Vizio and they claim #1 service satisfaction. I spoke with three personnel. The first was rude and stated there was nothing they could do, I called right back. The 2nd lady was more generous and said "yes ma'am. Scan your receipt and we will send you a new tv, call back tomorrow and we will finish the transaction." I called today the guy said "based on the type of problem we will send a repair guy to you in 7-10 days." Oh lordy what. Don't buy a Vizio (the warranty huh they are giving you a recycled TV). Ridiculous.

ConsumerAffairs Research Team
The ConsumerAffairs Research Team believes everyone deserves to make smart decisions. We aim to provide readers with the most up-to-date information available about today's consumer products and services.
Originally sold exclusively in warehouse clubs, Vizio has emerged to become one of North America's top-selling TV brands, offering a wide range of LED-based LCD TVs and available at many major retailers. The company's UHD TVs are the first to include Dolby's high-dynamic range vision technology.
LED zones: Superior picture quality is achieved by 16 to 72 (depending on the series) active LED zones that adapt to you to deliver brighter brights and blacker blacks.
Smarter TV: With a remote that has dedicated buttons for Netflix, Amazon and iHeartRadio and built-in apps and WiFi connectivity, Vizio takes Smart TV and makes it even smarter.
Ultra HD: 4K Ultra HD models have ultra-sharp 2160p resolution that deliver superior picture quality, as well as upscaling for those times you're not watching 4K content.
High-dynamic range: The Reference Series is available in 65 inch and 120 inch and comes in amazingly clear high-dynamic-range-enabled 4K Ultra HD, which is the benchmark for superior picture quality. With this TV, you will be ahead of the curve of the possible color spectrum.
Wide range of models: Vizio offers TVs in several series for different consumers, from basic models to their Reference Series that has top-of-the-line technology and a cutting-edge design.
Best for Movie and TV connoisseurs, bargain shoppers, home-theater enthusiasts and researchers.
Company Name:

Vizio

Year Founded:

2002

Address:

39 Tesla

City:

Irvine

State/Province:

CA

Postal Code:

92618

Country:

United States

Website:

http://www.vizio.com/