Consumer Complaints and Reviews

I would not say I laughed, maybe chuckled when I read some of the comments because they were pretty much identical to my experience. I bought a 65" Vizio TV and after 11 months it stopped turning on. Ok, that's fine, it's under warranty. I called, went through the fun that is power cycling and a few other steps that did nothing to remedy the problem. The representative said they would be sending someone out to "fix" the TV. I was a little surprised, I was expecting to be told to go back to where I bought it to swap it out. I was told no, that is not how their warranty works.
So, they send someone out a week or so later, mind you the TV is not working, and that person says they have completed the repair. Two days later after the "fix" the TV will not turn on and after power cycling it a few times it actually does turn on but now there are a bunch of squiggly lines, approximately a foot high in the middle of the screen that go from one side to the other. I again contacted customer service and again go through the power cycle and a few other things fun. Nope, not helping, and I noticed while doing this the person that repaired the TV damaged the outer casing trying to pry it off. So not only did they not fix it, they caused an additional problem and damaged the TV. Ok, customer service says they will send out a new TV, should arrive in 7-10 business day. Once again it is not an option to bring it back to where it was purchased to swap out for a new one.
So I receive an email that the new TV order has been processed and will arrive in 7-10 days. We get to day 7 and no updated tracking, nothing. Contact customer service, am told "that's odd, let's find out what happened. Not sure what happened but it should still arrive within the 7-10 days." In cutting this story short it arrived on business day 14, or in normal people terms, three weeks later. Customer service said there was a communication problem and they would correct that going forward.
Oh, I also found out that the "new" TV I received was actually a "re-certified" TV, meaning someone had returned it for whatever reason. Ok, they lied about that, but rest assured, it had under gone a rigorous 21 point inspection. Jump ahead two weeks. Turn the TV on and there are white lines across the middle of the TV, about a foot tall, going from one side to the other and the remote has stopped working. Contact customer service... again. Power cycle nonsense... again. Not doing anything... again. "Ok, we will send out yet another TV, which you will receive in 7-10 business days. This time we promise it will be a new TV, not re-certified." So here we are, business day 5 and the TV hasn't even been picked up by the freight company, which makes me think I am probably not going to receive my third TV within the 7-10 business days... again.
The only reason I have not just went out and bought a new TV is because this is a warranty issue that needs to be made right. Now they are shipping out a third TV, again cost of shipping and TV. This third TV may or may not work, my guess is the latter. It also made me think this company is not run very well. Think about the costs involved - they sent out someone, at their cost, to repair the original TV. That didn't work and actually made things worse. They expedited shipping on the second TV because they cannot communicate with a shipper, so that is shipping cost plus the cost of a TV. I would guess that they have spent over $2,000 on this warranty issue.
Now compare that to just having me to back to the store where I bought it. I run to the store (no shipping cost) and get a TV that will probably last more than two weeks. I would recommend spending a little bit more for a Samsung or a Sony, it will save you a lot of headaches. I made the mistake of wanting to save a little bit of money and now I am paying for it.

Bought a new UHDTV from my local Best Buy after salesman convinces me to buy it over a Sony 75" (what's dumbass I was to listen to him) in October 2016. Come 8 months later tv is looks like a strobe light. Suspect the back light is not working. Called Best Buy which are absolutely useless and not willing to help even though they sell this crap. Contact Vizio and they send a "reconditioned" unit to me, after me telling him I wanted a new tv. Assistant assured me it was like new. 10 days later it arrives scratched on the one side. Plug it in Vizio comes up on the screen and everything goes dead. Tried doing restart to NO avail. Call and ask to speak to supervisor who tells me now they will send me new TV but it will take another 10 days. After reading all these terrible reviews surely there must be some legal action one can take to stop them selling these tv's!!! I just want my money back.

The public should NOT have spend money buying Vizio. I bought it 4+ years ago and regret it when youtube app can no longer work. Vizio should have create a new apps that access to www.youtube.com where customers can download and add it to the TV. It is Vizio responsibility NOT blame it on youtube. I have wasted close to $1000 and will never again buy a VIZIO products regardless of how cheap. Give it to me free, I won't want it 'cause it take up by space. I will have to buy a new TV where it is really Smart where I can browse to any site and watch streaming programs.

After 2 years and 10 months of operation in a single location with no stress, our VIZIO E 500-I 50 inch TV, for which we paid $580 plus tax, malfunctioned and delivered only the top 80% of the picture in focus. VIZIO so-called customer support was slow to respond, determined that the TV was unrepairable, and after much prodding offered me a whopping $50 discount on another VIZIO TV, since mine was 10 months out of warranty. On reflection they characterized that as "final and fair" and so all I can tell you is do not under any circumstances buy a VIZIO TV -- their products are faulty, they do not stand behind their products and they are rude and insensitive to consumer needs.

Youtube stopped working after 1 yr and I can't even play Youtube video. I have to connect and disconnect multiple times and then I am able to send video from my mobile to TV. Their TV sucks. I am going trash this POS TV soon.
How do I know I can trust these reviews about Vizio?
824,696 reviews on ConsumerAffairs are verified.
We require contact information to ensure our reviewers are real.
We use intelligent software that helps us maintain the integrity of reviews.
Our moderators read all reviews to verify quality and helpfulness.
For more information about reviews on ConsumerAffairs.com please visit our FAQ.

1000 dollar lost - I bought a Vizio 60 inch TV and like everyone else my right side of the screen is going black and because I didn't purchase an extended warranty they won't help me and on top of all that they got an attitude like I did something wrong by buying their product. Then they have the nerves to say, "We can give you a discount". Thanks but no thanks. I will never buy a TV from their ass ever again. The manager name was Barry. He ** when it comes down to customer service.

When I originally purchased my Vizio TV for $350. 1 1/2 years ago I couldn't get it to connect via WIFI to play Netflix all the time. It would go in and out. So because I only had the one tv at the time I decided to just connect it directly to the router. I thought it was the internet provider I was using at the time. I have since moved home and we already have a TV connected directly to the router in our living room. I thought I would connect mine via Wi-Fi in my bedroom. It can't find any networks. After calling customer support and having them walk me through a few steps, he told me I had a bad WIFI card. He also said I was out of warranty. This was frustrating since I didn't really get to use it yet. What a waste of a TV. He told me he could send someone out to fix it at my expense. I explained that it wouldn't be cost effective since you can almost purchase a new one nowadays at a reasonable price.
I told him I wasn't happy and bit frustrated about the situation... but instead of understanding, he decided to argue with me. Scolding me and telling me that I should've called earlier. Well duh, I would've if I had known it wasn't going to work, since it was connected straight to the router, how was I to know. He continued to argue and finally I said, "Listen... you are in customer/support service. You really need to be a bit more professional than to just argue with your customers. He argued that he wasn't arguing. It was crazy. I may not like the answer he gave me and expressed my dissatisfaction with the product but that was it. I didn't need to be out the product and then argued with and scolded about how I should've called earlier. Not only am I upset and frustrated with the product but now also with the support customer service. I will never buy another VIZIO product again.

So this is my brand new refurbished TV that took three weeks to get to my home. Then I've been without any TV unable to access my baseball package, also unable to stream $200 worth of concerts that I just paid for until this morning when this one arrived. Within two hours of receiving this refurbished replacement television this is what my screen looks like now. We have contacted customer service at Vizio and even went above the first gentleman we were talking to. They have left us with not many options and waiting another 7 to 10 business days and then another two weeks to have the TV delivered as the delivery company takes two weeks as well. When people do this to people they should be compensated immediately. They should call the local Best Buy that is two blocks from my home and buy me a new television that I can install right now.
They are refusing to do any of this. I am out several hundred dollars in things that I have paid for to watch as well as my time and aggravation that I have had to put up with all of this. Like I said no one at Vizio is willing to help us in a timely manner. This is ridiculous and I am going to post this everywhere I can about Vizio. The customer service is not about their customers and it's unfortunate that I have purchased four of their televisions starting in 2008. They all still work but they are mounted to walls and other locations in my home including my guest home so I cannot watch TV unless I'm laying in my bed or I'm out in my guest house that is 120 degrees because it is basically summer here in Phoenix and the reason for not taking care of my problem is because of their "policies".
Needless to say at this point I will never buy another Vizio product and when these units are refurbished. They are supposedly better than a brand new TV because they have been gone through a thorough check by one person rather than going down the assembly line. Apparently it was a Friday when the person that inspected this one did such. We know that a company has largest. Vizio could easily call my local Best Buy and buy me a brand new television right now but they refused to do that. They want me to suffer for another three weeks to give me another piece of junk TV that has been refurbished. I am astonished by their lack of care towards their customers especially a 4 time customer. I'm sure they will remove this post but I hope someone sees it and it stops them from buying their products... Miserably hot in Phoenix with no baseball, no TV, no concerts that I paid $200 for and no solutions for these issues. Way to go Vizio!!!

14 month after I purchased my Vizio E-60 C3 from Best Buy, I started getting dark streaks on the screen. When I called customer service they put me through the reset dance. When that didn't work, they said TV was past 12-month warranty and was cheaper to buy a new one than fix. After going round with CS rep she put a supervisor on. He told me the same thing, He asked if I bought an extended warranty from Best Buy, after I expressed my disbelief in their lack of customer service, he offered me a discount on a new TV. Why would I want to spend another $800 for a TV only to have it last a year? How this can continue after so many complaints is unbelievable. Do not waste your money on a company that does not stand behind their product and then has the audacity to try and sell you a new one.

The coaxial male connector wiggles around and ready to break off. They (China-Vizio) did not put a nut on both sides pointing straight out so it would not have tension on it. Very poor design. Now we have to use the HDMI connector and more channels to use high definition connection. Thank you for reading.

Plain and simple Vizio sells an inferior product, they know they sell an inferior product, and they do not care. After a year and a half my picture crapped out on me. Called them and they offered me $200 off the same tv. Funny part is it turns out to be the same price I paid for the broken tv. Asked why they do not stand behind their product and after fumbling around with several BS answers they just said "our offer is fair and final". Fair? Really? I buy your product. Said product does not work after a short time. Their answer is buy a new one. Great customer service and way to promote your product. I told the very condescending lady to shove the offer where the sun don't shine. Buyer beware. Vizio is garbage!

I purchased a 43 inch Vizio HDTV from Walmart in February 2017. In June, I placed the TV on my bed, moved my dresser, and placed the TV back on the dresser. I disconnected the Firestick from the HDMI port and turned the TV on. The screen is cracked centered at the site of the HDMI port. I call the customer service line to file a claim since it is under warranty. I am told to send pictures to an email and a response would be received within 24 hours. 2 days later, I call back only to be told nothing has been reviewed yet. I was placed on hold and then told I just needed to purchase a new TV directly through them for a discounted rate. They do not repair screens. When asked why I was not told that from the beginning, I was told I did not tell them the screen was cracked. My response was what was the original call for then. They said there was something wrong with picture. At this point, I was furious and did not want to argue any further.
I call back, of course speaking with someone different and in a complete different state, and was given the option to call an outside company for an estimate to repair the screen. Completely different information was given. I will never buy another Vizio simply because the product is not worth anything. I have wasted well over $200 and nothing can be done with the TV. They also try to get you to purchase another one of their cheap, certain to have some issue TV instead of standing behind their warranty.

Purchased the television serial# LFTRPUAQ1401751 less than 4 years ago. TV turned off and will not turn on. Customer service representative said that Vizio products only have 2 year factory warranty and that it would not be cost effective to fix. My TV is now a large paper weight. Terrible product and terrible service!

We purchased a 60-inch Vizio TV. Within 1 year right top screen goes dark. Just 2 weeks out of warranty. No help from customer service. Now whole right side of screen is dark. I have a 60-inch Sony in our den that is 6 years old and still works great. Will never buy a Vizio again!

My review is pretty much the same as the other reviews I've read here... Vizio televisions are the worst ever, as is their company's customer service, OR LACK THEREOF!!! I had my television for a little over a year. It was a bedroom television and not used much. All of the sudden it just died, no power. After their ridiculous "reset power fix" failed, Vizio said there was nothing they could do, I was on my own, it was out of warranty. Something should be done about Vizio selling faulty products. l can't believe I spent my money on this television for it to work for only a year. I am extremely frustrated that Vizio is getting away with treating consumers this way!!! NEVER EVER WILL I BUY A VIZIO PRODUCT AGAIN!!!

Vizio refuses to solve customer concerns. Four months ago, I contacted the company because I was unable to connect to Netflix on this Smart TV. Vizio blamed Netflix and Netflix blamed Vizio. Still no connection between what our supposed to be partners after hours spent on trying to diagnose the problem. Vizio reps say that the model that I own frequently lands this complaint. The model number is E43C2. In addition to the money that I spent on the TV less than two years ago, I continue to pay a monthly fee to Netflix. This is very substandard service. No one seems to care that customers are being ripped off. Who is responsible for making sure that what customers pay for is actually delivered? Apparently no one.
I recently wrote to Vizio again to express that my TV is a lemon. Unfortunately, there are no lemon laws as with cars whose dealers have to show up at the plate and take responsibility when their product is ill designed and poorly functioning. No attempt to make it right, no customer service, no interest. I don't want anyone else to suffer this frustration, but I hope it occurs enough for people to speak up and put Vizio and their rotten products out of business. That won't happen. But at least I will have warned others not to buy anything from this awful company. I didn't keep a receipt. That is another lesson learned. But I have to wonder if it would have made a difference. This company is not required internally or externally to make things right. In my profession, I would have been fired for the same kind of behavior.

I bought a 60 inch smart Vizio tv. Spent over $3000 because it was a smart tv and I wanted to get on YouTube...show it on the box and everything it doesn't support YouTube and when I called customer service I spoke with Ed employee number **. He was rude. Said "Too bad. Buy new equipment." I will never buy Vizio again and I won't be recommending this to friends or family.

Vizio 55" 1080p (E5501-B2B) - I bought this TV March 3, 2015. Here it is June 2, 2017 and the backlight is not working on the television. I have tried everything unplugged replugging. When I contact Vizio customer service they tell me that there's nothing that they can do. I want to file a class action lawsuit! I have read very many reviews saying the same thing that I am saying. They have distributed products that are faulty. If there is anyone else that would like to file one as well please leave your information.

This is the second Vizio tv to just stop working. The first one I just wrote off because it was a 32 inch and was somewhat inexpensive. It can only happen once right? No. I bought a bigger one and both only lasted less than a year before they gave out. This brand is garbage. My Samsung's have never failed. I will replace with a Samsung. Beware. I'm telling you they are pure junk.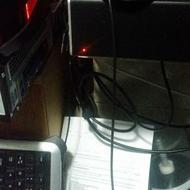 First off I bought this soundbar (SB4051-C0 Soundbar) refurbished through Newegg. This product should have the backing of its company, and be free of major defects. The only issue with this product is the ding on one of the satellite speakers, and the product has the bass set way too high. After one month of use, There has been a issue with the soundbar disconnecting from the system and being unresponsive. (white and amber light) At first it was fine, now it just stays in this state. There is no documentation of this issue, and no response from Vizio.

Purchased (P502ui-B1 55" G4) 2 years ago from Costco for $700. Worked great until it died. After researching found Vizio has flawed internal boards that fail after a short time. After much research with Audio visual, experts were told not worth it, trash it and buy a new TV. Called Customer service and it's like talking to Andy from Mayberry, "everything is great and we never hear about these problems... yours must be special". R-I-G-H-T. Very disillusioned that these companies lack pride and make things that are disposable to pollute our environment, so they can stack up in some dump and we can all buy tv's every two years. I remember having a tv for 10 to 15 years before they died. Vizio won't last!

Just out of my one year warranty and my bottom right of my 60 inch E series TV went dark. Looking for a repair I called Vizio. Went through proof. Was told to trash it. Please look up about their TVs. This is a common problem with MANY models. Yes, they offered $100 off of my next purchase of the same series, but really. For the price... With no way to fix I'd rather buy from a maker who is willing to repair.

Working on third replacement Vizio TV. Latest one arrived about 5 months ago. Opened the box, plugged in DirecTV, plugged into AC and we're off to the races. Live in rural Colorado, nothing other than DSL line so I had no occasion to try the Netflix, etc. apps. Trying to use apps, discovered this thing requires an Android-type device to make it go. I can't use it as-is since I need something with the needed stuff already on board, not run by a phone. I still use my flip-phone from several years back since all I need is a phone, not a pocket-entertainer-gaming device. Seems now I have to get a new phone ($200 or so) to get this Vizio piece of junk to work. Got a friend who has fiber to download their app on an Android. Tells me I've lost internet connection, lists other problems, then shuts off. Found tons of app complaints on Google Play, all describing the same and other problems. Bottom line, if all WERE okay, the app is still useless.
Called Vizio, got someone in South Dakota who said they don't service this type of problem, that I had to go to the vendor to work out a solution. Since this model E32 was provided by them I thought they would try to help. Bought the first in this series from Costco, the second one was provided by warranty folks, and this useless one came to me from Best Buy in Kentucky. Thank God I saved the box which contained this info. Vizio absolutely refused to do anything. Got the same balloon-filler from a Vizio "supervisor" who basically said once they sell the damn things, it immediately becomes someone else's problem if there are issues. They probably have their responses printed on cafeteria trays and all have the same excuses and dust-offs in front on them.
Three calls to Best Buy service centers and I'm now promised a full store-credit when I take it in. It is an outright deceptive practice to send out what amounts to a stand-alone monitor to replace a "Smart" TV. Even worse is the fact their hot-spot app does NOT work and is still being re-tested to figure out how many things Vizio got wrong with this obviously committee conceived melange of useless parts. Cursory checks reveal this particular failure-piece-of-** is not even on the market anymore. Add this to a DVD player with a constant loud audio buzz and I will never buy or recommend any Vizio products to even my worst enemy. They should liquidate and put all their inventory in a toxic landfill.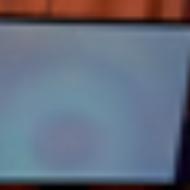 Model E40-D0 TV - I purchased a Vizio TV in September, 2016. It is still under warranty. About a month ago the screen, while watching TV, would turn into a two-toned pixel filled psychedelic image that would render the remote control specifically for this TV, useless. I contacted Vizio through their website and received an email with very clear, easy-to-understand directions to resolve the matter. It worked! The TV didn't pixelate, various emails went back and forth with praise and thanks and then I received an email from Vizio with a case no. Then I received another email with the same case no. and then I received another email with the same case no. Then two weeks later the TV pixelated, for lack of a better word, again and continues to pixelate.
I contacted Vizio through email with my case no. and two weeks later and very clear training tactics taught to their customer service representatives; I've had four of them, their training is this: gather as much information from the consumer and give them nothing. The TV is still pixelating, with the solution, in their opinion: The cable company is making the TV act up - you need to contact them. I'm not an idiot. This product is under warranty. The warranty needs to be honored - simple. I will not buy another Vizio product - ever.

Purchased 2 smart TV's in 4 years, both one month after warranty exp, sound starts goes up/down frustrating when you are trying to watch something. Contacted Vizio and their only response was maybe buy a soundbar or they repair for $350. This sucks or buy a new one. This is not you want to hear when you have put out so much money. Contacted Sam's where they both came from and of course I did not have the receipt. But even if it was after the one year warranty it was on me.
Do not buy a Vizio TV from Sam's, from Walmart, not anywhere. I will never buy another Vizio. I bought the suggested soundbar and guess what? Didn't help. VERY FRUSTRATED... I requested a copy from the Sam's Club. They said they couldn't do that but their customer service department said they could for up to 2 years. Have had a Sam's Club card for many years.

I bought a refurbished Vizio tv from Walmart online. The tv has HDMI's that are overheating therefore causing anything it plugs into to overheat and stop working. This tv was giving me problems within six months of buying it. It locks up and you have to manually unplug it as well. I called Vizio and they lied and said it was sold to an unauthorized seller, referring to Walmart. Walmart says that Vizio is not telling the truth. Neither has agreed to buy or refund my money even though it destroyed a firestick and a Roku2. Never again will I buy from Walmart online or especially VIZIO. The worst customer experience ever and a horrible brand tv. This should not even be a question to refund because aren't tv's supposed to last a long time. I am no longer a customer. Tell others to not buy a VIZIO.

I purchased a 22" Vizio TV, January 2014. Less than a year after purchase, I saw an odd "line" running straight through the picture. They hassled me a bit but it was under warranty and supposedly they sent me a new TV. A few weeks ago, when trying to turn on the TV w/ the remote, the power light was lit but nothing on the screen. I unplugged it, plugged it back in and it worked... Only problem is, that's what I had to do to watch it until last night. After an online chat and resetting the power button, it worked. Only once. She suggested taking it to a repair shop. Hell, it will cost $100 for someone to tell me that they can fix it for $75 and I paid $128 for it. Never Vizio again. I just ordered an LG "19 for the same price. I've had a 42" LG in my living room for 8 years. Zero problems...

43" smart TV - perhaps the TV is smarter than I thought... Less than 5 months old starts melting at the corner by power indicator light and the LED screen cracks from the heat. Support@Vizio repeatedly claimed I accidentally in a condescending tone smashed the screen of a perfectly good TV so I could make a claim on it... claim denied. ** them in the ass!!! DON'T buy a Vizio without at least a 3 year independent warranty... so you can avoid their scheming, scamming, chiseling **... because their 12 month doesn't equate to nothing but **.

60 in Smart Cast interference buzz then DOA - Bought this at Walmart for $250. Didn't say why it was marked down now I know. A return or someone was able to return it without a receipt showing serial #. I haven't looked to see if the #'s match to the TV and box. It lasted about 3 weeks. It would buzz between YouTube videos several times I had to turn off PC and TV. Then it didn't turn on anymore. It would light up but power down nothing on the screen. I am in contact with Vizio and it will be repaired. The store is giving me 90 days instead of 30 (electronics). I wanted to exchange it but they said I would have to pay the difference. So they are admitting there's a problem with Vizio. I will likely take it back.

Bought 55" TV from Walmart almost a year ago. Message keeps popping up, resolution not supported, ugh. I had cable check this and audio design company check this, was told it is the TV. Vizio keeps telling me "you have to have cable co. go in and fix resolution..." Not true. I switched cable boxes that never showed this message on my other Vizio and surprise it happened again. They won't own up to it. Argh.

ConsumerAffairs Research Team
The ConsumerAffairs Research Team believes everyone deserves to make smart decisions. We aim to provide readers with the most up-to-date information available about today's consumer products and services.
Originally sold exclusively in warehouse clubs, Vizio has emerged to become one of North America's top-selling TV brands, offering a wide range of LED-based LCD TVs and available at many major retailers. The company's UHD TVs are the first to include Dolby's high-dynamic range vision technology.
LED zones: Superior picture quality is achieved by 16 to 72 (depending on the series) active LED zones that adapt to you to deliver brighter brights and blacker blacks.
Smarter TV: With a remote that has dedicated buttons for Netflix, Amazon and iHeartRadio and built-in apps and WiFi connectivity, Vizio takes Smart TV and makes it even smarter.
Ultra HD: 4K Ultra HD models have ultra-sharp 2160p resolution that deliver superior picture quality, as well as upscaling for those times you're not watching 4K content.
High-dynamic range: The Reference Series is available in 65 inch and 120 inch and comes in amazingly clear high-dynamic-range-enabled 4K Ultra HD, which is the benchmark for superior picture quality. With this TV, you will be ahead of the curve of the possible color spectrum.
Wide range of models: Vizio offers TVs in several series for different consumers, from basic models to their Reference Series that has top-of-the-line technology and a cutting-edge design.
Best for Movie and TV connoisseurs, bargain shoppers, home-theater enthusiasts and researchers.
Company Name:

Vizio

Year Founded:

2002

Address:

39 Tesla

City:

Irvine

State/Province:

CA

Postal Code:

92618

Country:

United States

Website:

http://www.vizio.com/