Consumer Complaints and Reviews

Worst TV ever bought. Died in less than 6 months. DO NOT BUY ANY WESTINGHOUSE product. Worst warranty practices in the industry. Very poor build quality. Bought the TV for $200 plus tax. Asked me to have it shipped back to them at my OWN cost that too after a long phone call and after being asked to send multiple photos as evidence of the TV not working. Shipping cost would be $176. Ridiculous warranty policy. STAY AWAY from Westinghouse. DO NOT BUY ANY WESTINGHOUSE product.

The picture went at 6 months after buying. I was made to pay to have the broken tv shipped to back to Westinghouse. I had to get proof they had signed for my tv after it had been shipped there. After 2 weeks they found my tv in their warehouse and wasn't able to fix it. I wouldn't recommend their tvs. I'll never buy another one!!

Only had this Cabrio washing machine for 1 1/2 years. Bearings have gone... No I did not overload it as Westinghouse tried to tell me. I am 59, been washing for years, just me and my hubby. It will cost $700 to fix. I didn't even pay that much for it. Had another washing machine for 15 years never had a problem. Only got rid of it cause I thought a new one would be better on electricity. Would never buy or recommend any Westinghouse.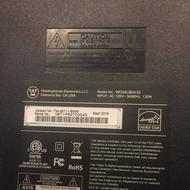 Buy a Westinghouse tv 55 inch, only worked 3 months. Please if you need to buy some electronic device, never buy Westinghouse. They are trash, and your warranty service is worse. You have to return the tv to California, so they can resell it, pay $200 on UPS so they can return the value of what you paid for their trash. Of course they do not pay the taxes you paid. Never buy Westinghouse electronics.

I bought this TV on sale at BEST Buy and was very excited. 2 months later the TV would turn on, had sound but was completely black screen. Went to go fix it, stepped out of the room for 2 minutes... Came back in TV completely dead. I am now out of $200 and a TV. Do not recommend.
How do I know I can trust these reviews about Westinghouse?
851,761 reviews on ConsumerAffairs are verified.
We require contact information to ensure our reviewers are real.
We use intelligent software that helps us maintain the integrity of reviews.
Our moderators read all reviews to verify quality and helpfulness.
For more information about reviews on ConsumerAffairs.com please visit our FAQ.

Their warranty process is horrible. I bought a Westinghouse 55 inch TV off HSN for $643. After about 3 weeks of having the TV I tried to turn it off and the screen just turned black. It was still on just a black screen. I eventually had to unplug the TV in order for it to turn on and off. I called the customer service on 3 different occasions to no avail. They gave me the run around having me reset it 3 different times. Finally they said I could send the TV back at my OWN expense and have a new TV sent to me. Well I don't have that type of money to resend a TV I purposely purchased because it supposedly had a warranty. Long story short please do not buy any Westinghouse products because their warranty is crap and they will give you the run around until your warranty is close to running out.

Bought my TV November 28 2016. Now it won't turn on. Called customer service. Was first told 10-15 business weeks to have it looked at under warranty. Then WE have to pay for it to be shipped to them so that was another 200 dollars. Don't waste time buying this brand TV, spend the extra money buying a different brand. All together over 600 dollars to end up with a broken TV.

Not much to say that hasn't been said on recent reviews of these products. Worked maybe 6 months then died. Made me go through hoops to start the claim only to find out that I pay for return shipping (across the country), would probably take 3-6 weeks, and would only send a like model after one was located?? If something breaks under manufacturer's warranty that I bought new I should get a new one if mine can't be repaired, all this trouble is not worth it and they know it. Also you have to put some blame on Best Buy as they are selling these garbage paperweights (STAND BEHIND WHAT YOU SELL). It's truly a shame that this is your typical business anymore. STAY AS FAR AWAY FROM THIS COMPANY AND THEIR PRODUCTS AS POSSIBLE!!!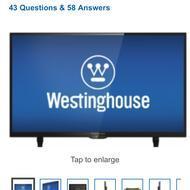 TV during Sesame Street no sound even after doing a reset. No sound after 6 months. The TV purchase is under 1 year. After sending numerous emails, calling Best Buy where I purchased the TV, the manager was kind and sent me the pickup sheet with the price paid via email to send to Westinghouse. Then more emailing again of the back of the TV, etc. proof of purchase, finally sent email with information to send back the product.
Called the customer service replacement line and asked if I should send the product back in the original packing or do I need to get a special package box. The CSR states that send the product back in original packaging and interior packaging it would be safe. Well it was not safe. Get an email today 6/7/2017 stating that the product was damaged by the carrier and the product warranty is no longer valid. To contact the carrier to replace it. After paying $85 to send the product back for replacement I must now make arrangements for the pickup for the product in 48 hours or they will put it in storage for 30 days then discard it. So now I am without a functional TV, $180, $85 and no TV.

I purchased a 50" flat screen TV 4K and it did have some issues with the on/off button - would not turn off with controller, it somehow corrected itself. After 5 months there is no picture. If you turn it off and on several times eventually you get a picture, but it goes off again and you just have a pattern of vertical gray lines. I looked at the reviews online and this is a very common issue along with so many other complaints at 6 months after purchase. This TV was $500, and I got it on sale for $399. In my world that is an awful lot of money. The company says you have to ship it back to them which could run about $200 and if they can not fix it you have to get a refurbished one from them. This company is obviously selling defective merchandise and I am quite irritated by this.

My TV is just as good now as it was when I brought it home. The color is good, the picture is clear & crisp as well as the sound. Up & down of volume is also good. It is very well made and I have mine for over 6 years, still going strong. If you want a great TV buy WH.

Defective TV purchased November 2016. Great price 199.00 but only lasted 5 months. The antenna connection inside was defective. What a waste of money and time. To deal with customer service (Indonesia) was an ordeal and then going through troubleshooting repeatedly, taking pictures of each result was also a waste. The end result was taking it to the post office and they did not want it because it was oversized. Small parcel carrier wanted almost the same amount for shipping and insurance as what I paid for it, to go to their California return center and IF they agreed that it was defective, I would get a "refurbished" TV. Instead of investing $400 for a refurb, I decided just to eat the 199.00.

Worked just fine for three years, then started getting a dark grey stripe across the middle one third of the screen. Still does it from time to time and has to be turned off and restarted after 10 -15 seconds.

Westinghouse shows good pictures, has great sound and the screen is just the right size. It has been working for me for 6 years. I haven't had any problems with it.

We're retired with health issues so we enjoying watching TV shows & movies. Westinghouse is a great old brand, trusted in many appliances not just TVs. Price is great & sizes are perfect. Just a great TV, everything we needed & attractive at a great price. We own 2 of them.

Westinghouse products have totally withstood the test of time. I bought it because of the brand and price. I knew this is a great quality product from when I was a child. Very happy with my TV, to the point we have two of them.

Bought the 50" Westinghouse 4k HDTV in Jan 2017 with 3 year extended warranty from Square Trade. Square Trade said I must deal directly with Westinghouse for first year. TV went bad after 6 months, all movies appearing too dark to make anything out. Also discovered headphone jack doesn't work. Called to report the defect and they gave me a bunch of mumbo-jumbo. Said they'd respond in 5 days. Still waiting for a response. DON'T BUY A WESTINGHOUSE TV OR YOU WILL REGRET IT!!
UPDATED ON 06/07/2017: Westinghouse told me I must pay for shipping myself to send their crummy TV back for repairs even when it's still under warranty! Over $400 to ship the TV back to Westinghouse for repairs, which is more than I paid for the TV when I bought it new. Absolutely outrageous! Don't buy this junk from this lousy and rip-off company. Their so called 'technical service' when calling in or emailing them is just about as bad as their product.

Westinghouse LED Ultra HD Smart TV - From the moment where I opened the box and got the TV out, I felt how cheap it was... The plastic sides were kind of loose. Plug it, started it up... I needed to be in center of the TV for the remote to be captured... If I was sitting on my couch, nothing would happen. Set it up anyway and started to Watch one of my kid's TV show just to see how it was. The image was correct but not amazing (Better with my 10 years old Sharp) and the sound... WOW... Horrible... Like the sound was coming right out of a can. Brought it back

I purchased my 55 inch smart TV in Oct. 2016. Very satisfied, beautiful picture. In March 2017, 6 months later while watching television I heard a popping noise and realizing that the sound had went bad! I called Westinghouse customer service explained the problem. Turned the volume up so that it could be heard through the phone. After sending in purchase information, I was informed that I had to send my 55 inch TV in and pay for shipping! $212.00. I wasn't informed that because my screen size was over 51inches that I could have had a in house service.
I called back to talk to supervisor that was very short and nasty. I told him what I had just read and that that option wasn't given to me at all. He was very nasty and short. "Sorry for your inconvenience. We don't refund shipping cost and it will take 3 to 6 weeks to refund the cost of the TV minus taxes and shipping." I am very dissatisfied and will never purchase another Westinghouse product again!

Don't touch a Westinghouse Product! Their TV broke in less than a year with minimal use at a vacation house. Their customer service is awful. They outsource everything to the Philippines eliminating US jobs. Over a static phone line with thick accents you are asked to send tons of photos, receipts, other excessive documentation, pay for postage $75 and a $40 box to ship all costing you more time and money than the original TV and then they tell you they can't help you unless you pay a ton more money even though TV is under warranty. George Westinghouse who founded this American company in 1886 would be turning over in his grave if he knew how horrible customers were treated.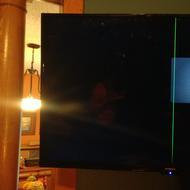 I purchased the tv on Thanksgiving night of 2016 from Target in Watertown SD. In March 2017 there appeared a green line down the middle of it. After going through trouble shooting with Westinghouse they said I needed to send them photos of the tv, proof of purchase and serial number. I did but they didn't like that the serial number appeared to be tampered with so they wouldn't honor the warranty of the tv. Even though they could clearly read the serial number and matched up with everything else. I didn't even have the tv for 4 months before it went to junk. I called them and they wouldn't help at all, just said the warranty was void because the serial number appeared to be tampered with.

I bought a 40-inch television. Didn't even have it 30 days and it quit. I bought it from Best Buy. I bought it with income tax and I am disabled. I don't have the cash to ship it and they won't return my money. So now I am without a TV and spent over $200 after taxes on it. Buyers please be aware. Been fighting over a week with them.

I am reaching out to Consumer Affairs regarding Westinghouse policy on their television repairs. The Westinghouse repair location is located in California, which may be good if I wasn't located in Philadelphia, PA. According to the policy, regarding repairs, I must ship the television that is defective from Philadelphia to California on my own dime. The cost to ship a 55 inch television across the country is quite expense, totaling $425.00, which is the total cost of the television itself. Westinghouse does not cover a single dime of the shipping cost, and I simply cannot afford to ship the television. It would now cost me, almost, $1,000.00 for a television that was only $399.99.
Also, Westinghouse does not guarantee I will receive a fixed television, and if they cannot fix the television they will send a refurbished television. If I wanted a refurbished television I would have purchased a refurbished television. I don't understand why they cannot simply fix my product at my location or at least pay for the shipping of an expensive piece of electronic equipment.
I purchased the product from Target, where I also purchased their extended warranty from Square Trade. The people at Square Trade could not be any more apologetic for our situation and have been extremely helpful. Square Trade would send an employee out to fix the television but cannot because the television is under a factory warranty. Westinghouse is putting an unnecessary burden on the individuals purchasing their products. If you are guaranteeing your product for the year then they should be required to pay for shipment to a facility on the other side of the country. The Westinghouse employees have been rude and unhelpful as they are most likely hand tied by their company's awful rules. I will never buy a product from Westinghouse again.

I discovered that my Westinghouse TV (DWM48F1Y1) was defective, then contacted Westinghouse for warranty service. I provided pictures and proof of purchase via email to verify warranty. Westinghouse never honored my TV warranty and they stopped communications. Do not purchase any Westinghouse products. Westinghouse will not honor the printed warranty that is included with their products.

I purchased a 40" Westinghouse flat screen from Target in Feb of 2014 and I purchased a 55" Westinghouse flat screen from Kmart also in Feb of 2014. The 40" started to have a black line running down the side of the TV after I only had it for 12 months. I called Westinghouse and they helped me troubleshoot what was wrong. But unfortunately my 1 year warranty had run out. Now it's about 20 lines on the screen. I just chalked it up to maybe I just got a bad TV. Fast forward to Feb of 2017. My 55" TV has no picture. It's just a blue screen. It had sound a couple of days ago but I just tried it and now there isn't any sound. I have learned my lesson. You get what you pay for. Now I have 2 junk TV's that I can't use. It's gonna be cheaper to buy new TV's instead of getting this junk fixed. It's would be nice if someone can get a class action going against this company because they are ripping off people.

I had one problem with my 32 in TV and that was my cable company Time Warner couldn't fit the screen and it cut off the tops of the screen and the bottom of the screen. I was on the phone for hours with Time Warner and they said it was the TV and I called Westinghouse for hours and they said it was Time Warner! After a couple yrs with TW, AT&T U-Verse came by and I showed them my problem and said: "can you fix this?" They said "yes!" So I switched to AT&T U-Verse and my TV worked great for many years.
So we were lucky with our Westinghouse!!! I am just now getting a blank screen but have to say didn't realize this TV would last as long as it did! I have to say 15 or close to 20 Flat screen too! And found out it was Time Warner Cable that couldn't fit the screen to my TV! But I believe if you pay 259.00 for a 55 in TV it is not gonna last long! Just my opinion. So thank you Westinghouse for many years of my Flat Screen TV and I am a fan! But reading all the reviews now it is kind of scary. Oh and I have a DVD player on my TV and it still works. Wow. So I was LUCKY??? And it goes now I had many years of good luck with Westinghouse flat screen TV and DVD player in the front of the TV!!! And it still works.

Bought the TV online from Best Buy, got a great deal 40-inch delivered to the house for $190. That was tax and all. Our first time to own a Westinghouse, 40" screen, the year is 2017, so I'm comparing this to my other TV which is a Sony, 52" screen, from the year 2008. They both are flat screen 1080p, LEDs. The picture is equal to the Sony. The Westinghouse sound is by far louder than the Sony and very clear and crisp. We do not have a soundbar on either TV, just comparing regular speakers on both. In all fairness I've only had the TV for 3 weeks, so I don't know if it will stand up to time, but so far we are very pleased with this TV for a bedroom television. The weight of the TV is only 14 pounds compared to the Sony which is 110 pounds. We both love the fact that it is lightweight, able to move it with no problems. If this TV lasts as long as the Sony has and still is, we would definitely buy another Westinghouse TV in the future.

Works as well now as it did when I bought it in 2007. It has lasted since 2007 when I bought it at a Black Friday Sale. Still looks and performs great. It's simple - not a lot of new-fangled stuff that you need to read a manual to operate - has all the basics. Gave up cable in 2015 and connected a Roku box to it. Works great, no problems. Replaced an old, big, thick TV. This one is sleek and looks nice. Picture is good. 32" screen is the right size for a small room and lightweight enough for a small woman to move to the larger living room if guests there want to watch TV.

Everything is what the box said it was, the picture is great once you get use to the 4D, the sound is great and it's really easy to use and set up. The manual was pretty clear and easy to understand, it takes some time to get the functions all memorized and how to use them. The picture and sound are very different at first but you don't even notice after a bit. The TV itself is really light.

55 inch ultra high def tv: Complete junk, problem after problem, a week after I got it I would be watching TV and the screen would go completely green and freeze. The volume is horrible. If you turn it up one setting it's too high and if you turn down one setting it's too low. There's no in-between. It can't remember passwords and freezes every few hours to where I have to manually unplug it. I've had it about 3 to 4 months and it's only problems so far, each time something happens I wonder if it's broke and it's upsetting.

ConsumerAffairs Research Team
The ConsumerAffairs Research Team believes everyone deserves to make smart decisions. We aim to provide readers with the most up-to-date information available about today's consumer products and services.
Westinghouse got its start over 115 years ago, patenting the rotary steam engine. Throughout the years it has designed and manufactured multiple consumer appliances such as energy efficient light bulbs, LCD TVs and conventional portable and inverter generators. Its generators are designed for powering home appliances in emergency situations, campers and RVs and industrial job sites.
Portable generators: Westinghouse makes five portable generator models that range from 3,250-10,000 watts. They boast run times of around 10-19 hours when running at a 25 percent load. They also feature weather protected outlets for harsh working conditions and Pulse-Flo TIM Mufflers, which make these models among the quietest on the market.
Inverter generators: Westinghouse includes three models of generators in its inverter series ranging from 1,000-2,100 watts. They have a run-time of around 13 hours when operating at a 25 percent load. Inverter generators feature a double insulated acoustic hood, asymmetrical fans to allow for quiet operation and a lightweight, ergonomic design.
Additional features: Westinghouse offers additional features for their generators such as lifting hooks for easy transportation and remote start, which allows you to start your generator from a distance. Additionally, generators come with a smart idle feature that automatically adjusts based on demand, which saves fuel.
Service and support: Westinghouse offers multiple tools online to make sure your generator stays in working order and operates smoothly. You can register your product online, find a service center, view FAQs, read up on technical service bulletins and view informational videos on all models of generators. They also include details for their power warranty for each model.
Pricing: Westinghouse lists its three models of inverter generators at $499, $699 and $749. Its portable generators range from $449-$2,899.
Best for consumers needing a portable generator for travel or recreational purposes.
Westinghouse Company Profile
Company Name:

Westinghouse

Website:

http://westinghouse.com/