Consumer Complaints and Reviews

Television suddenly does not work. Spent 3 hours with different personnel, only suggesting that I get this pile of junk repaired. Warranty expires within a year and this is where they hoard their money. Television goes out shortly. This company is on par with Sharp. No matter how cheap is sells, it is not worth it. It is insulting to have personnel respond by email telling me what I already know: that this product does not work and (my words) is a piece of junk. Beware.

Ok so I buy a TV on Black Friday 2014 for my daughter. It supposed to come with a 1 yr warranty with Emerson. So I get the 2 yrs extended warranty so I thought... so it's been 2 yrs 4 months. The TV hasn't been being used because my daughter was still living with me and it was supposed to be for her new house and I already have TV in all my rooms in my house. So my daughter moves out 1 week ago. Hooks up TV and it just shuts right back off. I find my receipt. Call Emerson. They say their warranty is only good for a year so I called Walmart and they say their warranty will cover it to call their warranty dept so I call and start giving them the info from my receipt and come to find out the lady at the register puts the warranty on a mop not the TV.
So I go to Walmart to talk to manager and they tell me too bad there is nothing they can do... why would anyone get a warranty on a mop after a year ago mop is disgusting and should go in trash. Anyways so now I have a TV that's been used maybe a month or TV and won't turn on. Never buy a TV from Walmart or buy the warranty because they have found a way to screw people over once again. And never by Emerson. Apparently they only make their TV to last 2 yrs so you have to go buy a new one. Best Buy will now get my business for all electronics. At least everything I have bought from them has last 5 plus years.

This is a great brand of TV that has been around for years. I trust the brand itself and I have owned several Emerson products. They are well priced and last for years. The picture is excellent, easy to work and adjust colors for movies and shows. The only thing I would change is to make the edge surrounding the screen flush with the screen. That would make it easier for cleaning and make the screen look bigger.

I really love my tv. It's a 32" so it sits on a dresser perfect while I relax in my bed. Also, the picture and volume are great. I love that I can stream onto it with my chromecast. I have my sound bar and Wii connected to it. I've never had a problem with it and to me it's great and the price was a deal.

I purchased an Emerson flat screen television LF391EM4A in 2014. It replaced a decades old Mitsubishi tv. The Emerson didn't even last 3 years and was not used heavily or abused. From reading the multiple negative reviews of this brand I see it was a mistake to buy it in the first place. It would be nice if retailers went with quality over price in selecting their merchandise.
How do I know I can trust these reviews about Emerson?
762,011 reviews on ConsumerAffairs are verified.
We require contact information to ensure our reviewers are real.
We use intelligent software that helps us maintain the integrity of reviews.
Our moderators read all reviews to verify quality and helpfulness.
For more information about reviews on ConsumerAffairs.com please visit our FAQ.

The Emerson TV was purchased because the maximum screen that would fit in my home entertainment center was 37". This set has 1080p and the picture quality is a good as Sony, LG, and Samsung, Great value, have had it since 2012 which has exceeded my expectations, just a darn good set.

It has half a screen dark and half normal. It came this way which should be a recall on this type of TV. But I have had it for 7 years now. I understand I should have taken it back, but they only give you 30 days to return electronic items, which I didn't realize when I got it.

TV was a black friday special for $100. The picture is good quality for the money as well as the colors and sharpness. The sound quality is average.The tv is left on for long periods of time and plays just as good as the day we bought it, no problems. I am more than satisfied with the money spent.

I bought two Emerson TVs a 50" and 40". My 40 went out. I let it sit for months kept checking to see if it would come on before I gave it away. One day just started back working. My 50 is doing the same. Both TVs are plugged into surge protectors. This is a rip off. Spend all this money on a TV that has to sit for months before your kids can watch. I'm a single mom. I don't have money to keep buying TVs. I think Emerson should stand by their product and reimburse customers for their inconvenience.

I brought this tv from Walmart and it worked for about a two years then one day the picture wouldn't work and I'm out of warranty. Call Emerson. Can't help me because it's out of warranty. Called geek squad they told me that it would be cheaper to buy a new tv. Wow. I would love to have Walmart to stop selling this brand of anything they sell. I see I'm not the only one that has been bitten by emerson's service and products. We should ask Walmart to stop selling this brand. I want to start a partition against emerson products. Who's with me.

A 50" tv bought on Black Friday has NEVER worked. Emerson sends tv repairman and he cannot fix. I repeated am told someone will get back to me in 24-48 hours. No one does. I am not allowed to talk to fictitious supervisors. Nothing is done about this junk tv. We will never purchase Emerson again. Furthermore, I will post on social media the results of buying from your company. And I will continue posting every 24 hours. And I will contact the Better Business Bureau, will the non-results of your reaction to selling junk that has never worked and promises to call back are never fulfilled.

Emerson 50" model # LF501EM4F - I had also bought my 50" Emerson at Walmart's Black Friday Sale thinking it was a good deal for the size and description of the TV. I figured Emerson had been around for quite a while even though they were just a step up from generic brands years ago and were still hanging in there. I didn't really need a TV at the time as I had one but it was so heavy and bulky and I wanted to try a skinny, lighter one. I brought it home and stored it in a corner of my bedroom so it would be out of the way. The manufacturer warranty has expired and I didn't think anything would be wrong with it since it was still in its package and it was still "new". I set it up last night and plugged it in (an exciting moment for my kids and I to have a big new TV now). It looked great where we had it sitting... then the big moment of turning it on... NOTHING BUT A CRACKED SCREEN ON THE INSIDE!!! It was so disappointing.
Being a single mom with two teenagers money is tight and this was like a luxury item for us! Nothing had happened to the TV since I had purchased it, no drops, bumps or impact of any kind! The screen is perfect and the plastic still on around the edges, the cardboard was just removed from the front by myself last night. There is absolutely nothing wrong with it until it is turned on... It is cracked from the lower right up and colored lines and that is all it does. I guess I gave Emerson the benefit of the doubt and it makes me sick how much money I scraped up to buy the damn thing... so much for luxuries, I'll stick to practical. NEVER AGAIN AN EMERSON ANYTHING!!! And from these reviews I'm not too sure about Walmart anymore either!!

Emerson TV LF501EM5F Serial #DS1A1435792496 Manufactured 8/2014 - Purchased this on Black Friday 2014 at Walmart. Picked up on 12/18/14. Put in guest room 5/2015 and used a surge protector. TV would not turn on 12/8/2016. It does not have 30 hours playing time on it. I saw others have experienced the same thing. Emerson should be made to replace or reimburse us. This company apparently manufactured a run of bad TVs.

I purchased a 40" probably a year and a half ago. It just started having a hard time turning on. I have to unplug it, plug it back in and then push the tv button. I have to do this up to seven times before the tv comes on. I see no one else seems to be having this problem.

Purchased an Emerson LED TV from Walmart a year ago. No extended warranty. Last night while watching TV the TV just turned itself off and would not come back on. I switched power strips, outlets, went online and did all the troubleshooting ideas I found, unplugging it for an hour, plugging it back in so it supposedly could reset itself - nope, did not work. Unplugged it, held the power button in for 15 seconds, plugged it back in supposedly to reset itself - nope - did not work. Left it off all night long, this morning still does not work. Paid over $600 for this TV at Walmart and it's junk that lasted a year. I will never purchase another Emerson product.
Watched all these YouTube videos about Emerson quick fixes and how you can do it yourself with these power issues because TV service repair companies want to overcharge you severely for these easy repairs. This should not be something that happens for a TV you've only had a year. For that much money I would expect it to last several years. This is disgusting a such a ripoff. Bought the TV on sale at Walmart and now it's junk. I'm so upset. I do not have my receipt to add to this complaint, if I can find it I will log back in and attach it. I purchased the TV at the Walmart on Brook Road in Richmond, VA 23227. So so disgusted and cannot believe that this has happened.

We received the 50 inch LF501EM5F model as a Christmas gift about two years ago (bought on black Friday). Upon taking it out of the box, we realized that it didn't have all the hardware to assemble the stand. We really didn't care at the time because we planned on mounting it to the wall. We plugged it in, and watched half of a movie, then turned it off to go to bed. The next day we tried to resume watching the movie, but the T.V. would not turn on. We called customer service, and because we live in Canada they were not prepared to honour the warranty, also they said that our 14 days were up. After explaining the situation, they agreed to send it in to have it fixed (T.V. was gone for almost 2 weeks).
Now, we are trying to get the hardware to assemble the stand, but we are not having any luck. They are refusing to send us the bracket and screws, every representative we speak to is rude and uncooperative: putting us on hold for around 30 minutes or so, and then transferring us to someone else. All we want is the hardware that we were originally supposed to receive. I have never experienced anything like this and would not recommend this company to anyone...

I bought a 40 inch Emerson TV at Black Friday from Walmart. The TV has worked fine for few months. Now all it does is as soon as I turn it on it turns right back off. I bought the extended warranty but there is not a repairman close to where I live. So I am out of the TV and the cost of extended warranty. I will never never never buy another Emerson TV.

I purchased an Emerson TV and before I could even get it home, I noticed that it had a cracked screen. I had already purchased it and I brought it to the Walmart agent's attention. They checked to see if there were any additional ones left and there was none, so the Walmart agent indicated that it was a Manufacturer defect that came that way from the manufacturer and told me to contact the manufacturer. I contacted Emerson regarding this problem and Emerson said it was the retailer. The retailer said it was the manufacturer. They both are passing the buck. I wanted the product because it was a great deal but the customer service sucks...

About a year ago bought a TV for my mom. One day it just quit working. The repair guy told me it was not worth working on, the parts would be too expensive for what he called a disposable brand. Spending this much on a TV that we didn't even get a year out of, VERY DISAPPOINTED. So I'm going to get her a new one and I know what name won't be on the front of it!

Bought Emerson TV 6 months ago from Walmart. One day turn it on and there were lines all in it. I bought the insurance with it. I called them and they told me my tv damage and it don't take care of that. Excuse me, what. Are you kidding me. I told her she full of it and I ask to speak to a manager. Well the next person I spoke to gave me a number to called for them to come out to check it out. Well they better fix it or I will put an Ad in the paper not to buy Emerson TV and don't buy the insurance also that sell surrounding city. I think there so many complaint on Emerson TV that they don't want to fix it. Don't buy Emerson TV. I wish I read the reviews.

Purchased an Emerson 50" Flat screen TV on Black Friday 2014, beautiful picture, worked fine until the other day when it blanked out. Talked to Customer Service and followed their suggestions without any results. Will not buy another TV from Walmart and will not buy an Emerson from anyone.

Had it for 2 years. Like everyone purchased from Walmart. Turned on one day. It shut right back off. Called Emerson. They gave me a repair guy who wanted 65 dollars for estimate. Brought to another guy who was free estimate. Changed 2 boards. Still don't work. Worst experience I have ever had. They need a class action suit brought against them.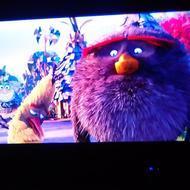 I bought an Emerson 32" Flat screen from Walmart just 5 months ago, I was really amazed at the picture quality. But then one day I had a problem with my volume control staying up, I could raise it up as high as it could go if I wanted, but it would not stay there. It would go right back down to 0. Then one day it started working again, lasted a few weeks. Now, it's back to no volume control. It is so frustrating, because I'm on a fixed income and I just can't afford to go out and buy another one any time I want.

My daughter and I (against my better judgement) bought flat screens at Walmart Black Friday 2014. Two weeks ago her television went blank, absolutely nothing, not even showing any power. A week later my television did the same thing. What rinky dink crap! We didn't expect them to last years, but you would think with today's technology they would last a few years. I recently got rid of a 25 year old RCA that probably had at least another 15 years left in it. I will never knowingly own nor purchase another Emerson product even if I was forced to. II'll stick to paying higher prices with a company that stands behind their products. Too bad none of this technology, as far as I know, is made in America! Talk about "Planned Obsolescence!". For now, my household is going without a television, we had already gotten rid of cable... Maybe we'll just live off the grid and not have to fret about world politics, or ** crappy foreign made televisions!

Bought this TV from ChinaMart two years ago, used it for approximately one month, then it went into storage in a closet in the house. Plugged it in today, heard a pop inside the tv, now it won't power on or anything. Cheap junk sold by Walmart who does not care they are selling junk. We have three LG flat screens and have had no issues but will not buy another Emerson or a TV from Wal-Mart.

I bought the 55" LED Emerson tv around November 2015 - less than a year old. I didn't use the TV as much as a normal person would maybe Fridays and Saturdays when I was home from work but last week I turned it on and all the sudden it started flashing like as if it was taking a screen shot. Called the Emerson company to see what they could do but the guy I spoke with said that he couldn't find my serial number for the TV. I explained to him it shows on the back that the TV was manufactured in October 2015 so it was a brand new TV. All he could tell me was to take it to get repaired. What a waste of money for the TV. I feel I'll never get another one again from Emerson.

We purchased an Emerson 32 inch TV on sale around Christmas time to use in a room we were remodeling. It remained in our closet in unopened box until recently. When we opened it up (note) - the box and contents were all still intact with plastic and Styrofoam. When we plugged it in, there appeared to be an 'internal' crack. Nothing on the outside was damaged, but inside looked like it was broken. Called customer service hoping to get it replaced. Was told that Emerson was not responsible for non-electronic damage. They weren't responsible for breaks or cracks. I tried to convince them that there were no 'cracks or breaks'; all damage appeared to be internal. The Styrofoam corners were still on the TV. TOO BAD. NOT THEIR PROBLEM. Will never purchase Emerson again.

Purchased in December 2013 and now turns on only briefly and then switches itself off. Is it now another piece of junk for the landfill? Model # LF320EM4.

I have tried everything and nothing seems to be working. I have looked at your list of repair shops and there is one within 100 miles of me. There is no support or anything for your TV's? This is a bunch of crap. I have read a lot of the reviews for your TV's and all I keep reading is you have problems with TV's and show no support or help. People buy these TV's because they are cheaper and with the way the US is right now we are looking to make our money last and get the best deals we can. A lot of us live paycheck to paycheck and when we get a good deal on a tv we hope it last for us as we are not going to be able to afford another one anytime soon. So we sure don't expect the tv that we purchased that has been used very few hours in a year and a half or so to break and the company to tell everyone "tough luck".
If you can't build a quality product that can last for several years then you should stop production and look at the hardship you are putting on people with limited amount of money that is trying to support you. I will probably throw my tv in the trash and then sell the tv stand that I had to purchase to put it on as I could not hang it on the wall. I was so happy to get a smaller tv to take up less room and clearer picture to only actually use 3 months. But I brought back my 15 year old rear projection Sony that just keeps working with no issues. I know you will never do anything to help me out but maybe you will start reading your reviews and see that you are making everyone upset with the crap you are putting out and you will lose a lot of customers and eventually you will lose everything. Consumers are where your money comes from and if you don't support and take care of them they are not going to support and take care of you.

Purchased a 50" Emerson TV. Took it out of the box to set it up and the picture was all distorted. Called Emerson immediately and was told to send pictures of the TV both on and off. I have sent numerous pics but Emerson keeps saying they can't open them. They need to jpg. Well, they have been sent as jpgs and other people were sent the same email and they had no problem opening them. What a scam! Emerson needs to be put out of business for the product they are putting out there. They don't stand behind their product! It is a rip off and a class action suit should be started against this company!!!
Emerson TVs Company Profile
Company Name:

Emerson

Website:

http://www.emerson.com/en-us