Consumer Complaints and Reviews

I will not be buying another Samsung Smart TV. It is not smart, it's actually slow and should be described as handicapped, I know that that's not funny, it's not meant to be. This TV is so slow. I would recommend anyone looking for a TV, please do yourself a favour and purchase anything else.

We purchased the Samsung flat screen led tv, 3D, curve, 55" smart tv with all the bells and whistles on December of 2015. Very expensive plus took a 5 year warranty for several hundred dollars. It's only my husband and I at home with a little cat and on Tuesday April 4th we were watching tv and my husband left to go to the kitchen and came back and the screen started getting lines vertical and horizontal. The bottom left got very hot and all of a sudden it showed little cracks in the left bottom corner. We did nothing to cause this and they are telling me we did physical damage to the tv.
There were to reviews and my husband also read it could be the thermal expansion and they did not want to hear that. They kept telling me it's physical damage. I will never buy a Samsung anything anymore. We were firm believers about Samsung as we have a 42" led tv since 2007 and had no problems. Very disturbed. I wonder how many more tv's out there are having the same problem.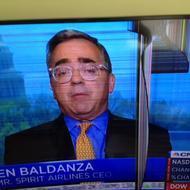 I have previously purchased several Samsung TVs. Less than 6 months ago I purchased a Samsung 65 Inch Curved 4K Ultra HD Smart TV. I will never purchase another Samsung product again due to their misleading warranty policy and lack of customer service. Clearly their products are no longer being built at the same quality level of the past. I was angling the TV a quarter of an inch holding the outside of the screen and the entire screen cracked and there are black lines down the screen and sideways. I've moved this TV numerous times since I purchased it. I was transferred 4 different times and dealt with multiple automated systems only to be told they don't consider a cracked screen to fall under their warranty by policy. So a television that was a couple of thousands of dollars isn't covered even if there is a flaw in the product. Incredibly disappointing experience.

Samsung 78" 4K UHD Smart TV - UN78KU7500 - I purchased a 78 inch Samsung TV on 4/1/2017 from HHGregg. HHGregg stated that all sales were final but Samsung offered a one year warranty. This TV was a floor model. After 3 days, the TV picture stopped working and received a blue line across the screen (picture 1). I called to have a Samsung representative come out. They scheduled for 4/10. During the wait, over the course of a few days, the TV started to get an additional streak and picture still did not work (picture 2).
The technician, who is apparently a contractor and not a Samsung employee from Home Service Network/Total Tech Solutions, (201) 672-9502, stated that there appeared to be a damaged screen due to the streak that occurred several days after the picture was lost. The TV was never dropped, hit, etc. There was no physical damage on the TV. The tech also admitted that there was no external damage and despite pictures indicating no external damage, the warranty was denied by Samsung due to "physical damage." When contacting Samsung, they said they did not have the pictures to review but denied the warranty based on "physical damage" assessment from pictures reviewed by someone else.
I have attached pictures showing no physical damage and the evolution of the additional streaking over the 4 days waiting for service. I have owned the TV for 10 days and they refuse to warranty a physically undamaged TV that cost $3,000. They stated that it would be over $2,000 to repair. I have gone back and forth with Samsung and being cut-off at the supervisor level, not allowing me to escalate. I'm disgusted. Thanks.

I finally save enough money to buy something for me. I'm a single mother with two boys. One with autism that demand a lot of time and money which is great cause I love them. Went to searching for good deal and came across this 40 in Samsung smart TV for 600 buck which was in my budget. I was so excited to bring the TV home. I enjoyed it for 11 months until it start flickering like it's going out so I said ok let's call Samsung. I called Samsung only to hear it's out of warranty and I have to pay to get it fixed. I told them I haven't had it a year. They said, "Go to store and get a bill of sale," so I did with no luck since I paid with cash. I use to be a huge Samsung lover. When I saw their logo I think good, strong company. I no longer feel that way. I has my LG TV forever with no problems. Samsung should stick with phone only. Their other products are garbage never again will I buy from this company. (Well I love their phones so phones only.)
How do I know I can trust these reviews about Samsung Computers and Monitors?
743,097 reviews on ConsumerAffairs are verified.
We require contact information to ensure our reviewers are real.
We use intelligent software that helps us maintain the integrity of reviews.
Our moderators read all reviews to verify quality and helpfulness.
For more information about reviews on ConsumerAffairs.com please visit our FAQ.

I bought a Samsung soundbar for my 60" TV because the sound coming from the TV speaker was so bad. The sound bar shuts off several times a day for no reason. I bought the soundbar from Walmart in Washington PA.

Smart tv runs very slow and often times out while trying to access smart tv Apps. Only had TV a year and it has to be the worst TV. I can't even get Samsung phone to pair with Samsung TV.

I paid almost $500.00 for a Samsung UN40H5201A 40" Flat Screen TV, and wouldn't you know just a little over two months after the supposed warranty expires, the TV loses its Picture, and then 4 hours later it loses its sound. You can't even play a movie on it from another device. So I make a call to the store I bought from and they go, "oh it's out of warranty", I go "yeah, but you sold the TV", you should be talking to Samsung to be more Reputable company.
A little math. You paid almost $500.00 to watch TV for 2 years and two months, to then have it just stop working. This is planned obsolescence, so they can do business in America, and defraud the poor working man out of his hard earned money. Samsung is nothing but a poor millennial business, not one person there has any business skill, and they just hold out their hand and try to defraud you out of more money.
Samsung is not alone in this; Costco is a business criminal partner in these shenanigans, another bunch of incompetent business people. The Technician I spoke with on the phone what gunnies they were. Said "you're paying for technology". I said "the Cathode ray tube TV I had 3 years ago, worked for over 10 years, and was still working just fine when I gave it to someone else who could get some use out of it." Samsung Steals your money, then tries to either burn you up with their galaxy 7 cell phone. Think before you shop at a money.

I bought a $4000 Samsung UN55B8500 TV. It has been giving trouble for some time, but out of warranty so I managed. I talked with Samsung and they say my case was the first case of this model having that problem. That's total CRAP!! It's all over the internet. Unfortunately myself like many others own a model that was not part of the class action suit against them. Samsung does not even offer parts to fix my TV now! Searching the internet looking for an answer to my problem, it appears there are even much newer Samsung TV's having similar issues. So with the issue being spread across several models of their TV's and spanning across several years leads me to believe what is obvious. The only common factor is Samsung.
I splurged and bought a nice TV, but little did I know it would soon be plagued with issues. Maybe Samsung is pushing too hard for advances with development while not being able to produce a product that holds up to their standards. Or maybe they rely on their name. Samsung is huge when it comes to electronics. What if it was some smaller, less known company that had some of the issues Samsung has, including fires. I would find it hard to believe a smaller company would be able to pull through such troubles. But with Samsung covering such a large share of market purchases, their pockets are deep enough they cannot only survive but likely continue to thrive. Consumers are too focused on latest technology, so Samsung's troubles will soon be a distant memory once people get "googly-eyed" over some new release.
I tried. I tried several times. Samsung has been no help. I was even giving them another chance when I was researching for a replacement TV. But with what I have found, I feel Samsung will not be one of my choices for a new TV. Not only that but I planned to replace my Galaxy S7 phone with the soon to be release S8. Guess I will be searching for something different for a smartphone as well. SAMSUNG, it's more than bells and whistles we are interested in. How about better quality? Irked.

Purchased a 65 SUHD 4k 6500 series TV. Pixelates and blurs badly with any fast motion movies or sporting events. Also pops periodically like a static charge when changing channels. Samsung wants me to re-wire my entire house and replace every piece of electronics in my home with all new, and have placed the blame on everyone and everything except Santa Claus. Still refusing to do anything about it.
Just purchased a brand new GE refrigerator, plugged it in and came back 3 days later to find the entire bottom liner of the freezer compartment cracked. GE says it is "cosmetic" only and will not replace or repair the fridge. Purchased a new LG dishwasher and it holds water in the bottom till it smells like rotting garbage juice. Now the smell has permanently permeated the insulation of the walls and will not go away. My dishes stink after running a load, due to a product design flaw. LG refuses to acknowledge the flaw and will not warranty the product. Will throw away a $1000 dishwasher.
People corporations have crossed the line with their greed and are only selling one way out the door with (O) zero customer service. They are getting away with fraud at every level and there's basically nothing the consumer can do about it. The world has gone corrupt. It is buyer beware out there in the world. LG has set up their phones so you cannot even contact them, instead it routes you to number after number which will not let you call in a complaint. It is everyone for themselves.

My tv needs to fit within a built-in cabinet and the size 60" is perfect. Plus, color is excellent and sometimes I feel the picture makes me feel I'm in the room with it! Samsung provides a quality tv as well as other electronics - good reputation.

Purchased a Samsung 7 years ago and this tv has worked very well. The picture is life-like and amazes all who sees it. Samsung TV is a great value with far superior picture and sound quality compared to other brands. I would not consider any other brand when purchasing my next tv.

I have had a 35" flat screen for almost 4 years now and the only problem I have had is the sound is very low on start up. But, I think this is associated with my satellite provider. It is HD, provides a perfect picture every time, is very lightweight and the one move was very easy to set it back up by myself. The remote is easy to use also.

Samsung TV was a standard tv, no bells, no whistles. This was the cheapest one in a size I could handle with a name I recognized on Amazon.

Samsung Tv has competitive pricing and easy to find anywhere they sell TVs. There are many ways to display your TV wall mount, cabinet, on the ceiling, on top of a table, in your bathroom with a brace for hanging in different places which comes with the TV when you purchase it. Good acoustics by itself and spectacular with home theater. It is very easy to set up and it will take about 5 minutes tops. The visual effects are tremendous clear, colors are vivid and appropriate. The TV has all the modern conventional items you would expect a TV to have and more such as hookups for surround sound, your cable TV hookups, for your Blu-ray, for speakers in multiple rooms and all the other modern equipment that you might need.

We have 3 Samsung TVs and we have had no problems with them. The picture is so clear and you can see the skin texture of the actors. Our newest is a Smart tv and we enjoy the new features.

Samsung has been great with any/all questions and/or concerns and have got a customer for life. This being my first big screen and flat screen, I was nervous about issues I had heard of people having with the new TVs, but trusting Samsung to be as great as their phones was the best decision I made.

I just purchased Samsung 55" Curved TV UN55KU6500F on the internet December last year. I called up for service due to fail of the screen issue. They were told will come in 2 days to fix it. Finally took more than 1 months to show up and walk out in 3 mins by took the picture of the screen. Next day morning called... "It is not in the warranty due to physical damage internally in side of TV." So warranty voided. I was on the phone numerous time to discuss about impossible of what they said was. But they still reply me to fix it myself with my own cost $1500 for the panel. I got the TV only $650. I strongly suggest not buying at Samsung TV. They have bad service and bad TV. Maybe in one point price is "good." I will never buy Samsung products again in the future. They don't honor their mistake.

The TV is great when it works. Look good but don't like the shiny look so much and no other choice. Size selection good because I like a small TV for reasons of space and cost and Samsung has smaller models available. The cost average and appearance decent. But, I've had problems with Samsung TVs. Had to send one out for repair after only months (the store replace it actually against official policy) but the next one with some problem I had to pay to ship the damn thing back to be repaired. One just plain didn't last as long as I would have expected. I've replaced two Samsung TVS! Would I buy Samsung again? I am not sure.

Screen size/value is competitive among quality brands. HD picture quality is as good as it gets. I prefer the legs on either side of the frame instead of the center pedestal - nearly all Samsung models have center pedestals. I like the narrow bezel around the screen, but the rear/down facing speakers can affect the sound in a negative way with some TV positioning.
Remote needs to have TV model on it - I have several different models, but not sure which remote goes to each. May not matter until you have to deal with the smart hub (stupid hub) which is worthless and annoying if you prefer not to use it. It does things I don't want it to do, and does not give me control over it - 1) a translucent "Hub Update completed" pops up on screen. I can't make it go away with my DirecTV universal remote, and I don't want 2 remotes handy. 2) Changing channels having different resolutions causes the screen to go blank for several seconds. It is a common problem w/ Samsung owners, and the recommended firmware update does not cure the problem.

Our brand new Samsung has the sharpest picture. The whole family loves to gather and watch television in the living room now that we have this Samsung 4k TV. Its rich colors and great sound make for a very enjoyable viewing experience.

I had purchased my Samsung 65 in 4k, 3d tv, from hhgregg 1 and a quarter years ago. Thank god I purchased the extra extended warranty. So far I had to have the repairman 4 times, to fix various problems with the set. Start the sound went on it within 4 months, they came out repaired it. 3 months later again then sound went on the set. Again they had to put a sound board in the set. 6 months later no sound and no picture. They came out again, replaced the picture board and sound board. Repair man said, "All new parts, that should be it."
Oh yea, well again sound went on tv. Called, they said it's a good thing I have extended warranty. Well last week, the picture went again. Now I have to wait 2 weeks. For parts. Great!!! I had asked Samsung and hhgregg to replaces the tv. They told me it's under warranty. To all future buyers of Samsung TVs, stay away from Samsung products. It cost me 37OO.$ for a tv set that justs sits there until they can send a tv repairman with parts out to my house. Nice, isn't it.

This 70ku6290 Samsung tv is not designed for watching anything other than still pictures without any motion. The minute there is motion even the slightest the picture pixellates, blurs, shuffles. It is at its extreme when watching any live sporting events, or in fact when pictures change very quickly. If you like watching live NHL, NBA, etc this will be a definite hindrance. You will not be happy. In fact you will want to turn the set off. To make things worse, Samsung has a special "Sports mode" that is supposed to help with the pixelating, blur etc, looks like they already know about the problem.
But here is the end to all end. If you turn the tv off, you have to reprogram the settings again for the sport mode (it does help a little). It does not retain any of the settings, it took Samsung 3+ weeks to finally realize that and advise me this is problematic with all series 6 tvs. Don't be fooled by the good price. It is not worth it. You are wasting your money and you will be frustrated with most viewing. Just don't buy it. Tell your friends. Trying to work with Samsung was a nightmare. Caught in their own lies the Better Business Bureau was informed and voila Samsung all of a sudden made a mediocre attempt to correct it. Unfortunately they won't even have the courtesy of a response.

Samsung TV is a little expensive but has excellent picture and huge screen. It also has an excellent smart hub good for watching streaming programs, and for accessing the web, YouTube etc. It looks great too!

The set was reasonably priced and has never failed us. It connect directly to Netflix and has always been dependable. This TV lets us jump seamlessly from Comcast to Netflix, picture quality is always good, and the remote and menus are easy to navigate. The set is now several years old and we did not expect it to perform so well, given what many of our friends and neighbors have experienced with their flat screen TVs. Over the years we've often said we are all happy with this Samsung and glad we bought it.

Samsung has been a dependable product and our family have been very satisfied with the laptops, TVs and phones that we have purchase. Thanks for making a dependable product that consumers can depend on with very little to no maintenance on a monthly basis. We have children from grands to adults using these products daily so we really are getting great service from Samsung products on a daily basis. No problems for several years.

We purchased a Samsung 32 inches TV about 2 1/2 years ago from Samsung TV at our local Target's Store. The TV now has faulty capacitors on the main board. Because it's no longer under warranty, we were given a number to a repair shop by Samsung Representative. The repairs would cost just as much as the TV. We googled this problem and saw there was a previous lawsuit and settlement (2012) against Samsung for the same problem.
However, it's 5 years later and it's the same problem with hundreds (if not thousands) of customers who are out of their hard earned money for this same issue. This should not be. There should have been a recall of these TV's or as before, free service to fix the problem for consumers. We cannot and should not have to pay for another TV or for repairs on a TV that's under 3 years old, which has a longstanding manufacturing problem. We filed a written complaint (3/3/2017) with Samsung CEO complaint department and we await their response.

I have been having a problem with Samsung. I purchased a 55" Samsung Curve Tv from Bj's wholesale on September 7, 2016. Around February 20, 2017 (6 months later) I noticed green lines on my TV when I turned it on. I called Samsung and they sent out a technician that week to come by and look at it. The technician automatically said there's a crack internally INSIDE the screen which was considered physical damage and the warranty will be voided. But told me to wait until they look at the pictures and call me back with their decision. I explained that it could not be possible that it was physical damage. Nothing was ever thrown on this TV, it's been connected to the stand for the past 6 months in my spare room that's not used often.
Samsung called me back and said they cannot fix the damage. It would have to be out of pocket, around $700 for the repair. Now I was extremely frustrated because I called many times to explain to them and spoke to 2 supervisors and told them that I have done research and this has been an ongoing problem with their TV and it is caused by thermal expansion. I got ripped off. And it really bothered me that I have only had this Tv for 6 months, and not only that but they also accused me of physical damage. When I did my research a lot of people had the same Exact problem. It cannot possibly be our problem, that they are selling us faulty items. Hard earned money should not have to be thrown away because Samsung does not stand by their warranty and consider many things physical damage just so they won't have to be responsible in the repair. - A Frustrated Customer that will Never buy a Samsung product again.

It always works when I turn it on. My Samsung TV is a good TV but not perfect. There's only one thing wrong with it. From the first day I set it up, there are black smudge marks on along the right edge and at the bottom of the screen. Mostly the screen is clear and the smudge marks are usually not noticeable because they get blended in among the moving images, but sometimes they are noticeable and it can be annoying.
I could've returned the TV but I had just returned the first Samsung TV I bought because it stopped working. I would turn it on and there was no picture or sound, just a black screen. So this WAS the exchange TV from that purchase and I didn't feel like exchanging it again so I kept the second one. Besides the smudge marks on the screen, it's got good sound and a good picture. It cost almost $1000 and as I'm writing this, I am annoyed that I didn't get the most bang for my buck even after exchanging it for a different TV.

Although the size of the whole screen is large, it isn't capable of showing the complete picture. It cuts off some things. Adjusting it only makes the picture warped & stretched, but still cuts off edges; if there are words or names, it loses letters.

ConsumerAffairs Research Team
The ConsumerAffairs Research Team believes everyone deserves to make smart decisions. We aim to provide readers with the most up-to-date information available about today's consumer products and services.
Founded in 1938, Samsung is a market leader offering LED LCD TVs at virtually every price point and size. Samsung TVs are available at national and regional retailers and online.
Curved TV: Make any seat the best seat in the house. Samsung combines a curved screen with its Auto Depth Enhancer, an innovative design that creates a greater sense of contrast and depth.
4K UHD Upscaling: Even if you're watching non-4K content, Samsung's upscaling technology automatically improves the picture quality and enhances details.
One connect box: Samsung allows you to streamline your audio and video connections by de-cluttering the connections that go from your components to your TV.
UHD Video Pack: It comes pre-loaded with 4K UHD movies, documentaries and more to get your collection off to a great start.
True colors: With wide color enhancer technology, brights are brighter, blacks blacker and whites are whiter, so you see pictures the way the director wanted you to see them.
Best for Home-theater enthusiasts and movie and TV connoisseurs.
Samsung TV Company Profile
Company Name:

Samsung Computers and Monitors

Year Founded:

1938

Country:

Korea Sout

Website:

http://www.samsung.com/