Consumer Complaints and Reviews

Bought a LED/LCD Plasma tv in 2011 and spent $1000.00 on it. It's been close to 5 years to the date and tv screen freezes for about 30 seconds then turns off...dead! You would think a tv would last a little bit longer considering the price paid! I've had others that lasted 20+. Called LG to let them know what was going on, and told me it was the main circuit board...of course not covered under warranty. Called a local tv service, $300.00 to get it fixed. I let LG know how upset I was and that I will never again purchase a LG product.

LG TV 55" 55UF6450-UA 4K Ultra HD bought brand new on 11-28-15 for master bedroom. Used average of 2 hrs per day. On 11-25-16 it went blank. Called support line first time on 11-26-16, got foreign person. Long story short: many calls and two visits by a Houston technician, my junk TV is not fixed. Tried complaining to LG online and got another idiot response: call your technician back. The point is: a $1,000 TV went out after only 730 hours use. That's horrible, and they should have immediately offered to send me a new TV. Instead, I am stuck in a terrible circle of pain. Do not ever buy anything from LG!!! I tried to wait on them to step up as it would have cost them maybe $200 to replace it? Their cost of a new one.

I am really really super frustrated with the LG TV I bought almost 2 years back. It suddenly stopped showing the picture and the RED light blinks couple of times and TV goes on stand by mode. After reading all the reviews this seems to be a known manufacture issue in LG TVs. If that is the case then why we are suffering as consumers and why LG is not recalling these TVs. So many users have same issue which is really frustrating. I called up customer support and they are simply saying we cannot do anything because warranty is expired. I would not recommend to buy LG tv's to anybody. This is very painful. Very bad experience.

LG 42inch Smart Television (2012) - For the first two years I never had a problem with the television set but from the third year onwards I kept losing the picture. The sound quality was absolutely fine. I initially thought that maybe it was the aerial or sat dish but what was weird was that I had set my DVD-R on pre-record for my favourite programmes and even though I couldn't see a picture the recorder recorded the programmes so that when I did get the picture back I was able to watch the programme. So for the last two years, I have put up with every day wondering if I am going to get a picture when I turn on the tv. It is incredibly frustrating and I have had no joy whenever I have contacted LG. I shall never buy an LG television again. Life's Good but not when you purchase an LG television!

This note is to explain the continuing problems we are having with our LG LED TV, model number 47LN5400. The TV was purchased by my sons in December 2013 as a gift for myself and my wife. The first LED panel burned out in July 2015. As it was out of warranty, I paid to have it fixed. The second LED panel burned out in Oct. 2015 and LG stepped up and warrantied the panel. The third LED panel burned out in Feb. 2016 and LG again stepped up and warrantied the panel. The latest LED panel (number 4) burned out in Nov. 2016. This time LG refused to warranty the fourth panel. This is certainly my last LG product as I have a VIZIO that is working flawlessly for over 10 years. I am researching to see if I have any recourse in having LG repair or replace this TV as it sure seems as it's a lemon.
How do I know I can trust these reviews about LG TV?
668,849 reviews on ConsumerAffairs are verified.
We require contact information to ensure our reviewers are real.
We use intelligent software that helps us maintain the integrity of reviews.
Our moderators read all reviews to verify quality and helpfulness.
For more information about reviews on ConsumerAffairs.com please visit our FAQ.

Bought 2 43 LG UHD 4K TV's last Black Friday. These were Christmas gifts. I gave one to a family member in January when we were able to go to their home. The set was hardly used and 2 months ago the set went out and never came back on. My relative was embarrassed to let me know. I called LG support and was given phone numbers of third party repair facilities as they have no support in my area. I called these places and was told they were booked through January and the cost for the preliminary check would be 225.00 + parts. I bought these for 349.00. My advice buy Samsung. Bought my Smart TV 5 years ago and it plays like the day I turned it on.

I bought the LG 55LA965W UHD 4K TV a year and half ago, I have been mislead and probably every other person that has bought the TV. It's meant to be 4K and the max resolution is only 1080p. Found out that the TV's HDMI ports are all 1.4 which can't display anything in 4K. LG says they have an Upgrade kit which will cost me 265. Why should I pay that? I paid 1499 for the TV thinking it will play 4K content. Will LG even give me this upgrade for free?

47" LG tv model LE5400 - I purchased my TV in 2011, and paid 1000.00 for it. I was very happy with it - until this past December, when I was looking forward to watching Christmas shows and it just completely quit. You can turn it on, and the panel lights up, then goes off. But nothing - totally nothing - on the screen. No picture, no sound, no lights. I am retired and have no money to replace. My TV is my only source of entertainment. I am so disappointed with LG. I also called them and was told that for a one time only special offer, they could fix for 331.00 for parts and labor. I could buy another TV for that - IF I HAD the money to do so.
I sold TVs and always considered LG to be one of the best. I keep seeing that there is a class action suit, and I want in if so. I dislike going against a company that I thought so highly of, but I feel cheated and kind of robbed too. If they knew this TV was a bad product, why did they sell it this way? Doesn't customer satisfaction and good quality mean anything anymore? Doesn't anybody care anymore?

We purchased a 60" LG in March 2016. To put in a warranty claim you must first ring Manila in the Philippines and then you are put on hold and asked a series of time consuming questions and given certain tasks to do like remove the large TV from the wall mount to retrieve information from the back of the unit. A 60" TV is very heavy and hard to remove from the wall without damaging something. When you finally give up with the warranty claim you then must order parts from an international importing company into South Australia and then have the parts posted out to you if you are interstate. LG don't go there!! BAD BAD BAD!!!

In 2016 I tried to get a repair on the Media box of an LG 47LH85 TV, purchased in 2010. I was told (by both a repair shop and LG customer service) that due to lack of parts availability, it could not be repaired. This is unacceptable. LG must support its products by making replacement parts available.

When I placed a call LG hung up on me and they did not resolve the problem. Called back only to find out our smart LG tv is not smart, they are way behind with their technology. They do not have an app that makes sling tv or Directv work on their TV's without a smart box. So why pay the price for a smart tv when a regular tv works the same way?

I have bought 3 LG products as washing machine, 3D 42 inch television, & refrigerator having faith in LG products on 15th Aug 12 from E-Zone at Milan Mall Santacruz West. My fridge got damaged after 18 months as its heat plate was irreparable and after multiple follow up with LG service team they had refunded us 80% of fridge value. LG team promised us to refund 100% of product value but then they settled it at 80%. Now after 4 years my television is damaged because of its motherboard has been damaged and it is not available in the market. After multiple follow up with LG Team (**), they are refunding us only 9400 which is only 15% of product value. I would request LG team to replace the television with new tv or give me refund for the product. My faith in LG products is completely shattered. Request you to please take some appropriate action and do the needful.

I called your customer service number to ask about a problem I am having with my LG TV, model 47LB6300. I have owned this TV since 5/2014 and it has recently started blinking on and off when I try to watch it. It has happened several times and recently does not return to an operational state but continues to blink, like a strobe. I have looked this up online and found that this is a recurring problem.
The LG customer service person was one of the most uncaring and unaccommodating I have ever run across. She did not seem the least bit concerned about the issue, suggesting a solution or perhaps just apologizing for the terrible product quality that LG has provided in this TV. I have owned a few TVs in my life and all of them have worked well until they were replaced for newer technology after 10-15 years. Two and a half years of use is not a good quality product and LG should be ashamed to have this kind of quality issue. I will NEVER buy an LG product and will share this experience with my friends.

I bought this tv less than 3 years ago and now I'm going to have to replace it as all I have is a black picture with sound. This seems to be a common problem with this tv. I called LG to see what they are doing to compensate buyers of this tv and I was told there is no service recall for this problem and the rep was unaware of any complaints. There are a ton of complaints about this problem and most consumers are being told it cost more than the tv was to purchase to repair it if they could. This tv has a track record of losing the picture right after the manufacturers warranty expires so if you didn't purchase an extended policy when you bought the tv you are totally out of luck as LG claims there is no problem.
I have also found that there is a class action lawsuit against LG for these defective tv's which I will pursue and I recommend anyone who has experienced this issue to join in. Also so they will have to be accountable for selling an inferior product. Now I know why they are so reasonably priced as they know you will have to replace it in a couple of years and if they keep the truth about these tv's a secret we consumers would probably buy another tv from them thinking it is an isolated incident which it clearly isn't. I am one of the lucky ones with an extended warranty so I do have someone coming to check it out but have already been informed that this tv is almost never repairable. I'm hoping if it's not repairable that LG will provide some compensation for me to purchase a new tv which WILL NOT BE AN LG!!!

Got up early morning, wondering what happen to my TV set. The Volume was still on, but I had a black screen, and to this day the set will not come on. Come on LG, life is suppose to be Good, not have your customer deal with this problem. Now after looking I SEE A LOT OF COMPLAINTS. OVER 700. WE GOT THE SHORT END OF THE STICK. AND IT WASN'T EVEN GREASED!!!

I bought an LG tv in October 2016 and it came with a free 47" tv. There is no problem with the other tv but the free 47" tv only comes on in black and white. I called their toll-free number and was assisted by a helpful agent. Two days later technicians came over to check the tv. They checked the tv and told me there was something wrong with the circuit board and it needs to be replaced. They told me if the board is available in Cebu then they can repair it in a few days' time if it's not available it will take a bit more time.
A week later on Nov. 11, I haven't heard back from them so I called them and was told that the part is not available but it has been ordered and will arrive in Cebu on Nov. 24 and will probably be installed the next day. No one called or came the next day. I called LG on Nov. 26, 28 and Dec. 1. NO ONE answered their phone at all. Mind you this is a toll-free number. It makes me wonder if they're still in business. I also emailed LG on Nov. 28 but didn't get a response. I spoke to the people I bought the tv from and they told me I have to go through LG. So now I have a black and white tv while we are living in the new millennium. Bad customer service, LG! I will repeat this to anyone who will listen, DO NOT buy LG or you'll be stuck with a broken appliance and no help from them.

Bought a few years ago, barely turn it on. A year ago I try to turn it on and guess what... it DOESN'T TURN ON AT ALL! LG customer service is absolutely the worst. Don't ever buy any of their products. They don't honor anything.

I purchased a LG tv (47) a year and a half ago and the tv went black but we were still able to hear what was going on. Not 2 min later the screen went black! I took it back to Best Buy and they shipped it to Dallas to see if it could be repaired. Well, of course it could not be fixed and it would be cheaper to purchase another one! I can not believe this! Now I see how they can afford to sell the TVs so cheap during the holidays! I will NOT be purchasing another. I bought an antenna from Radio Shack and it works just fine. I really wish I would have researched more before buying the tv.

We bought our tv in 2006. We love it, however, it keeps turning itself off and on on a regular basis. Some days not so much and other days all the time... We contacted our repairman, who we bought the tv from, and we had to take the tv into him. However, it did not do the turning off and on while he had it. It is annoying, especially when you are watching a show.

In June of 2013, I purchased a 47" LG TV. In March of 2016, my TV went black. I tried to turn it off and on... nothing!! I called LG and was told what they thought I needed and I couldn't pay that much to fix the TV because you can get a new one for not much more. My TV is the LN series which I was just told by repair techs that they had bad backlights in them. When I contacted LG again they acted like they never heard of this problem. My model is 47LN5400VABUSQLAR. Now I just read on a review that there is a class action suit regarding this issue. If someone knows of this case, can you please let me know.

I bought a brand new LG 47" TV for my mother for Christmas 2013 (actual purchase date was 12/13/13). Less than 3 years later, in the middle of watching a program, the picture just disappeared. This TV is on a tv stand, in a single person household, no children, no pets, nothing that would potentially cause any damage to the tv. I emailed the company, they gave me a list of things to check (still no picture!) and an 800 number to call. I called the number, and the only thing they can offer is a "protection plan" for $350 to see if they can fix it! I bought a new TV in the meantime, a 50", for that price! They were absolutely no help, and clearly there was a defect in the tv itself. So unless you plan on buying a new TV every 2 or 3 years, I strongly recommend you stay away from anything from LG!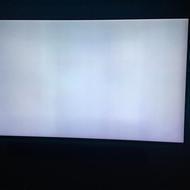 So I bought this TV thinking it would be great. After 4 months of owning the TV started "light bleeding". Dark images had light bands through them and same with very bright images. So being that I am well within the warranty I called LG who to my surprise tells me I have to contact a local authorized repair center, the first one they provided were so unprofessional they did not answer their phones and did not respond to voicemail. I call LG back and they provide another "authorized repair center" the gentleman who answers tells me I live too far and he will not come out that I would have to take the tv to him. Meanwhile, LG is basically threatening if the unit has physical damage they will not cover anything. I was not about to move a 65 inch tv. So I call LG and ask for a manager and poof like magic I get them to send a tech to my house.
The tech gets there and runs NO REAL TESTING ON THE T. V but places a white and gray image takes pictures and says, "I obviously see the light bleeding. I will send the pictures but I have seen worse and LG doesn't replace the IPS Panels much less replace the TV." At this point I get nervous but he tells me he will submit his pictures and do his best to get it repaired and awkwardly advises, "To let you know if they replace a panel and it is worse they will not change it again." Mind you NO REAL TESTING. This guy was there 2 minutes and left so fast he forgot his factory remote and had to come back for it. Also I had sent LG images with the exact same screenshots.
So I call LG today and guess what they tell me, "The IPS Panel is not covered under the manufacturer's warranty even though it is a manufacturer defect." I had to ask for a manager. Got an insane runaround. Finally spoke to a very polite and kind lady who told me she is going to try to get the replacement approved and I am pending it call back from her. I advised that what I really want is a refund and she explained LG will not approve a refund unless a repair is attempted. Mind you their tech told me once they change the IPS once that is it. They do nothing after that. FAIR WARNING: DO NOT BUY LG TVs!!! STAY AWAY!!! I am currently crossing my fingers just to get a MANUFACTURING DEFECT fixed. I paid a little over 2000 for this TV so it is not a cheap one and this is how I get treated. WHAT A NIGHTMARE!!!

I had service people from LG come to correct a problem with my TV. When it's turn on and watching for awhile, these wide vertical lines appear for minutes and then go away. I've also had horizontal lines appear. The first service person came out and I had to help him carry the TV out to his personal car!! The second time a real service person came out and replaced (2) circuit boards. When we went to watch the TV that night the same issue appeared. The TV is only 6 months old!! Go figure. Do Not! Do Not buy an LG TV.

We purchased 2 LG smart TVs after our wedding 2 years ago. One of the TVs turns itself off when it wants and the other one doesn't work at all any more. It turned itself on and off constantly and now can't be watched at all. I previously had a Samsung which lasted 10 years. I am disgusted at LG's products and their customer service. They have told me that I am liable for the repairs even though the product is obviously at fault. I will never buy LG again. I will bin the TVs and buy Samsung!

We have bought 2 exactly that same TV's within the past year. Which is not acceptable. The 1st TV we had for about 2 months and the screen went blank. We were watching tv and then it just went blank (thinking one of the children turned it off) but no. After many attempts we were unable to have a visual picture. We then went and purchased the same TV on 2/2016. Now as of yesterday 10/29/16 the most recent TV has done the same thing. Now, there's a problem with this picture. We have spent over $2000 on TV's within the past year. There's nothing that could be done. Except to purchase a new TV (will not purchase another LG again). I hope people read the reviews about TV's before purchasing an LG.

When I brought my TV which I bought a few hours ago, while installing I slightly touched the TV and when I turned on the tv, there was a HUGE crack and the entire screen was filled with random lines and colours. The led panel was damaged by the touch of a finger. When I brought it to the place where I bought it from, they said that I did it so it wasn't covered under the warranty so I had to throw this tv in the trash and my 1,500 riyals had now gone down the drain for nothing. I never got any money back and nobody told me that this would happen. And btw I am an engineer so I know how to handle these TVs properly. VERY, VERY UNSATISFIED WITH LG. NEVER BUYING A TV FROM THEM EVER AGAIN. I am now buying a 3 year old unopened Samsung tv because of this. Hope that tv comes out okay. This took place in Qatar. If you all don't know where that is, it's in the middle East.

LG 75" SUHD 3D TV - 75UHD8500. Called customer service to see why a tv I purchased a month ago was STILL on back order with LG. They keep telling me it is the dealer (in this case hhgregg) but I did a search and NOT ONE SINGLE STORE in the USA has the tv I ordered in stock. Customer service could not come up with an answer (ZERO STARS for them) and gave me number to corporate. Called corporate - they hung up on me and then when I tried to call back - operator was not available anymore and could not get thru. DO NOT BUY ANYTHING LG. Look online - there are many sites that have hundreds of bad reviews for LG and their products. If by chance you got something from them and have had no problems - you are lucky. Was even told by a manager of an electronics store that LG had been getting worse.

My LG 60LA8609 broke down after just 33 month. The repair center diagnosed a panel failure and offered to replace it for a price higher than what a similar TV would cost today. After reading all the reviews one can assume, that LG TVs are designed to break down shortly after warranty. My conclusion is clear: I will never buy a LG device again!

Bought the LG TV for just 5 years and there was no picture but there was sound. I called the service centre and they told me to pay $171 for the technician to check the TV but they said the TV is obsolete so no spare parts. Which means I may have to waste money asking the technician to come down. Hence, does it mean that I should throw the TV away?

I have purchased 42" LG LCD tv in 2010. This year in August 2016 there was no picture. Call LG service center to send mechanic. Person came and asked to send it to service center. There it was informed that the panel is dead and had to be replaced. I agreed with them. After 2-3 days I was informed there was no panel with them and take away your tv. What should I do with this dead tv?

ConsumerAffairs Research Team
The ConsumerAffairs Research Team believes everyone deserves to make smart decisions. We aim to provide readers with the most up-to-date information available about today's consumer products and services.
A top-tier TV manufacturer, LG has steadily expanded into smart TVs. Today, the company offers several series of new technology, such as the 4K TVs, in sizes larger than 55 inches.
Built-in sound systems: All models feature built-in speakers for excellent multi-channel and surround-sound technology to deliver a cinema-like experience.
Smart technology: Many models provide built-in apps, allowing you to switch between programs and apps and quickly connect to external devices.
Smart technology: The LED TV models have at least full 1080p resolution or higher to ensure the picture is crystal clear. In addition to that, automatic upscaling ensures that if a movie or show doesn't match your TV's resolution, the TV will enhance the content for you.
IPS display: Models with IPS technology increase the viewing capacity of your screen, allowing you to get a great view no matter where you're sitting.
3D viewing: Watch 3D content without losing the 3D effects.
Best for Home-theater enthusiasts, movie and TV connoisseurs, bargain shoppers and researchers.
Company Name:

LG TV

Year Founded:

1958

Country:

Korea Sout

Website:

http://www.lg.com/