Consumer Complaints and Reviews

I purchased a LG tv (47) a year and a half ago and the tv went black but we were still able to hear what was going on. Not 2 min later the screen went black! I took it back to Best Buy and they shipped it to Dallas to see if it could be repaired. Well, of course it could not be fixed and it would be cheaper to purchase another one! I can not believe this! Now I see how they can afford to sell the TVs so cheap during the holidays! I will NOT be purchasing another. I bought an antenna from Radio Shack and it works just fine. I really wish I would have researched more before buying the tv.

We bought our tv in 2006. We love it, however, it keeps turning itself off and on on a regular basis. Some days not so much and other days all the time... We contacted our repairman, who we bought the tv from, and we had to take the tv into him. However, it did not do the turning off and on while he had it. It is annoying, especially when you are watching a show.

In June of 2013, I purchased a 47" LG TV. In March of 2016, my TV went black. I tried to turn it off and on... nothing!! I called LG and was told what they thought I needed and I couldn't pay that much to fix the TV because you can get a new one for not much more. My TV is the LN series which I was just told by repair techs that they had bad backlights in them. When I contacted LG again they acted like they never heard of this problem. My model is 47LN5400VABUSQLAR. Now I just read on a review that there is a class action suit regarding this issue. If someone knows of this case, can you please let me know.

I bought a brand new LG 47" TV for my mother for Christmas 2013 (actual purchase date was 12/13/13). Less than 3 years later, in the middle of watching a program, the picture just disappeared. This TV is on a tv stand, in a single person household, no children, no pets, nothing that would potentially cause any damage to the tv. I emailed the company, they gave me a list of things to check (still no picture!) and an 800 number to call. I called the number, and the only thing they can offer is a "protection plan" for $350 to see if they can fix it! I bought a new TV in the meantime, a 50", for that price! They were absolutely no help, and clearly there was a defect in the tv itself. So unless you plan on buying a new TV every 2 or 3 years, I strongly recommend you stay away from anything from LG!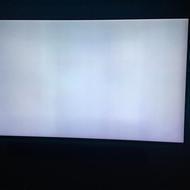 So I bought this TV thinking it would be great. After 4 months of owning the TV started "light bleeding". Dark images had light bands through them and same with very bright images. So being that I am well within the warranty I called LG who to my surprise tells me I have to contact a local authorized repair center, the first one they provided were so unprofessional they did not answer their phones and did not respond to voicemail. I call LG back and they provide another "authorized repair center" the gentleman who answers tells me I live too far and he will not come out that I would have to take the tv to him. Meanwhile, LG is basically threatening if the unit has physical damage they will not cover anything. I was not about to move a 65 inch tv. So I call LG and ask for a manager and poof like magic I get them to send a tech to my house.
The tech gets there and runs NO REAL TESTING ON THE T. V but places a white and gray image takes pictures and says, "I obviously see the light bleeding. I will send the pictures but I have seen worse and LG doesn't replace the IPS Panels much less replace the TV." At this point I get nervous but he tells me he will submit his pictures and do his best to get it repaired and awkwardly advises, "To let you know if they replace a panel and it is worse they will not change it again." Mind you NO REAL TESTING. This guy was there 2 minutes and left so fast he forgot his factory remote and had to come back for it. Also I had sent LG images with the exact same screenshots.
So I call LG today and guess what they tell me, "The IPS Panel is not covered under the manufacturer's warranty even though it is a manufacturer defect." I had to ask for a manager. Got an insane runaround. Finally spoke to a very polite and kind lady who told me she is going to try to get the replacement approved and I am pending it call back from her. I advised that what I really want is a refund and she explained LG will not approve a refund unless a repair is attempted. Mind you their tech told me once they change the IPS once that is it. They do nothing after that. FAIR WARNING: DO NOT BUY LG TVs!!! STAY AWAY!!! I am currently crossing my fingers just to get a MANUFACTURING DEFECT fixed. I paid a little over 2000 for this TV so it is not a cheap one and this is how I get treated. WHAT A NIGHTMARE!!!
How do I know I can trust these reviews about LG TV?
633,474 reviews on ConsumerAffairs are verified.
We require contact information to ensure our reviewers are real.
We use intelligent software that helps us maintain the integrity of reviews.
Our moderators read all reviews to verify quality and helpfulness.
For more information about reviews on ConsumerAffairs.com please visit our FAQ.

I had service people from LG come to correct a problem with my TV. When it's turn on and watching for awhile, these wide vertical lines appear for minutes and then go away. I've also had horizontal lines appear. The first service person came out and I had to help him carry the TV out to his personal car!! The second time a real service person came out and replaced (2) circuit boards. When we went to watch the TV that night the same issue appeared. The TV is only 6 months old!! Go figure. Do Not! Do Not buy an LG TV.

We purchased 2 LG smart TVs after our wedding 2 years ago. One of the TVs turns itself off when it wants and the other one doesn't work at all any more. It turned itself on and off constantly and now can't be watched at all. I previously had a Samsung which lasted 10 years. I am disgusted at LG's products and their customer service. They have told me that I am liable for the repairs even though the product is obviously at fault. I will never buy LG again. I will bin the TVs and buy Samsung!

We have bought 2 exactly that same TV's within the past year. Which is not acceptable. The 1st TV we had for about 2 months and the screen went blank. We were watching tv and then it just went blank (thinking one of the children turned it off) but no. After many attempts we were unable to have a visual picture. We then went and purchased the same TV on 2/2016. Now as of yesterday 10/29/16 the most recent TV has done the same thing. Now, there's a problem with this picture. We have spent over $2000 on TV's within the past year. There's nothing that could be done. Except to purchase a new TV (will not purchase another LG again). I hope people read the reviews about TV's before purchasing an LG.

When I brought my TV which I bought a few hours ago, while installing I slightly touched the TV and when I turned on the tv, there was a HUGE crack and the entire screen was filled with random lines and colours. The led panel was damaged by the touch of a finger. When I brought it to the place where I bought it from, they said that I did it so it wasn't covered under the warranty so I had to throw this tv in the trash and my 1,500 riyals had now gone down the drain for nothing. I never got any money back and nobody told me that this would happen. And btw I am an engineer so I know how to handle these TVs properly. VERY, VERY UNSATISFIED WITH LG. NEVER BUYING A TV FROM THEM EVER AGAIN. I am now buying a 3 year old unopened Samsung tv because of this. Hope that tv comes out okay. This took place in Qatar. If you all don't know where that is, it's in the middle East.

LG 75" SUHD 3D TV - 75UHD8500. Called customer service to see why a tv I purchased a month ago was STILL on back order with LG. They keep telling me it is the dealer (in this case hhgregg) but I did a search and NOT ONE SINGLE STORE in the USA has the tv I ordered in stock. Customer service could not come up with an answer (ZERO STARS for them) and gave me number to corporate. Called corporate - they hung up on me and then when I tried to call back - operator was not available anymore and could not get thru. DO NOT BUY ANYTHING LG. Look online - there are many sites that have hundreds of bad reviews for LG and their products. If by chance you got something from them and have had no problems - you are lucky. Was even told by a manager of an electronics store that LG had been getting worse.

My LG 60LA8609 broke down after just 33 month. The repair center diagnosed a panel failure and offered to replace it for a price higher than what a similar TV would cost today. After reading all the reviews one can assume, that LG TVs are designed to break down shortly after warranty. My conclusion is clear: I will never buy a LG device again!

Bought the LG TV for just 5 years and there was no picture but there was sound. I called the service centre and they told me to pay $171 for the technician to check the TV but they said the TV is obsolete so no spare parts. Which means I may have to waste money asking the technician to come down. Hence, does it mean that I should throw the TV away?

I have purchased 42" LG LCD tv in 2010. This year in August 2016 there was no picture. Call LG service center to send mechanic. Person came and asked to send it to service center. There it was informed that the panel is dead and had to be replaced. I agreed with them. After 2-3 days I was informed there was no panel with them and take away your tv. What should I do with this dead tv?

This model is known for the picture going, leaving audio and no visual. They replaced the main panel for me a year after purchase. Only problem is that they replaced with another defective panel that lasted 10 months and now they won't stand behind. I've had two panels go bad and an HDMI port in 23 months of ownership. They acknowledge the problem and instead of recalling they leave customers in the dust and discontinue. POOR showing.

I purchased a 42" smart tv by LG on 8-7-11. On 9-16 the screen went blank. I was told by someone at Simplified Technology that it was the main board, but that part is unavailable, and I would have to purchase a new panel at $950.00. I paid $879.99 for the tv. Plus $279.99 for 3 year warranty. Then I was told by Shery at LG executive customer service that there are no parts for this tv. So now I have a $1000.00 42" paper weight. Because LG stops making parts for their tv's after 3 to 5 years. Do not purchase a LG tv.

My family purchased 4 LG tvs. 3 of them failed in less than 2 years... that's a 75% failure rate!! My brother was "lucky" because his LG failed during the warranty period. He got his tv replaced after much nuisance with LG representatives. The other 2 failed shortly after just 1 year of use which is "by coincidence" the warranty period. I'm never buying anything from LG again.

I am currently on a call with one of the LG (TV) customer service agents that goes by the name of Henry. I have never been quite so offended with the lack of professionalism and utter disregard for a customer. Henry asked me to identify the issue and acted as if he was investigating a criminal instead of helping an existing. He laughed when I was explaining the current situation of my smart TV and told me that there was no one available to help me because it was after hours. I will be writing several complaints regarding this issue in multiple social and electronic forms of media. As my TV is fairly new I will also be writing reviews that reflect the poor quality of LG televisions and the lack of customer care proliferated from the LG company.

Purchased their 55" HD TV, Model # 55LV5400 - serial # 104RMZLCT045 from Sam's Club less than 5 yrs. ago and now have no picture! Company representatives wanted to charge me over $300 to have it looked at and see what's wrong. As if I didn't already pay enough for this piece of junk! Never will buy another LG product, period! They strung me along for a few phone calls thinking that they may give me a 1 time customer courtesy repair only to say no, it was out of warranty - sorry! Yeah, me too! Sorry your product is a piece of junk. Just don't ever intend on buying anything from them again!

Hi. I have been chasing LG and LG third party TV service center guys since last 2 weeks to get my OLED TV repaired even if the TV is still under warranty. After calling several times to LG 3rd party servicing agency Plaza TV Appliances they responded to me that they placed an order bearing ORDER NO. ** and Part no as: PART EAJ63268401 but LG says the part is not available until Nov 5th, 2016. Hence, I requested an exchange of TV with LG as a replacement for my current non-functional OLED TV, but LG customer service representative tells me I have no choice rather I will need to wait for the part to be available.
I have been chasing LG and the 3rd party service Plaza TV guys and already waited for more than 2 weeks and I cannot wait more than this and also I am tired of chasing people and explain the same thing again and again. Hence, I have thought of filing a consumer complaint against LG for mistreating customer and this painful experience with LG.
When I raised this concern over email, LG said that my TV model (55EF9500) belongs to VIP care department. Is this VIP treatment? Today again I tried to reach out to VIP Care which they claim and again I was asked to wait for 3 more business days. It seems a never ending process and my question to LG people is if they can't fix my TV which is under warranty then why can't they give me a replacement? There is no respect for consumer sentiment. I hate you LG, this is my first and last product from LG because after spending 3000 dollar on a TV if you get such experience this is really disappointing.

After treating myself to a new UHD 55" TV and deciding to spend good money to get a high quality TV, I was shocked to find my new TV (which I am still paying on) is lacking the right software to viewing HBO go through the web and other things like Chromecast. Because of this, I was forced to order cable since I usually view my shows through my Chromecast. When time allowed, I tried research a way to work around this fault in the system but with no success. Unless the app is preinstalled on the TV, it is impossible to download a new app such as HBO go. What's the point of having a nice UHD 55" TV if I am forced to watch shows on my tablet? If LG is incapable of fixing this issue, then I demand a replacement TV or refund so I can buy another brand that is flash drive ready.

I bought 4 months ago LG 49uf6407 4k led tv. LG turkish internet site this tv has got Miracast. I called customer service and I said I had a problem. I couldn't connect my tv with my cell phone (LG G4). Customer service tried to help me but It couldn't. So local LG service have been sent to me. Local LG services technicians said to me this tv hasn't got Miracast and I paid 50 turkish liras. Are you kidding me??? If this tv not includes Miracast Don't you know your customer service person? Why I paid 50 turkish liras???

TV purchased in 2012. Now, when TV is switched on, it work for 1-3 hours properly. But, thereafter, it goes off /on automatically. The viewed programme remains unchanged. I requested twice, on 19 & 21 September, 2016. Mechanics came but could not rectified the problem. Can I request you to do the needful to get my TV repaired? Thanks.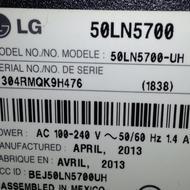 LG model 50LN5700-UH serial 304RMQK9H476 (1838) manufactured April 2013, purchased late summer 2013 from hhgregg. TV worked fine in the morning on Sep 20. Later that day, all I get is the LG logo at power up for a few seconds and then a black screen. No sound. Same at power off. The red light below the panel front center, stays on constantly. From what I read here and on other internet sites, a common LG problem, expensive to fix unless you are tv repairman (I am not). The TV was only connected to the cable, not WIFI services. Used very lightly...way less than 4000 viewing hours.
I am really disappointed in the "disposable" quality of the LG products of which I was not aware of when I purchased the TV. I am used to quality. My old Nokia phone lasted 7 years. My iPhone 5 is now 4 years old. I have a Dell PC that is on 24x7 for 5 years without a single problem. I still have a tube Sanyo TV that works like a champ 10 years later, etc. I will wait until the next county recycling event to recycle this lemon for free rather than paying the disposal fee if I were to pitch it in the landfill. I am also upset at the waste of money. For what I paid for the set, 6-10 years of trouble free operation was expected!!! Just adding my voice to the 697 complaints about LG TV's on. Hopefully someone will read them and choose another product.

I bought an LG LED 43 inch on July 25 2016. My display is giving problem from the second week. I registered complaint with contact center in a month twice but yet after ten days area sales manager has to say that I'm a lady and should be in my limits. Seriously we live in a democratic country. I also sent emails to head office, spoke to contact center and service centre but there is nobody to understand that me and my husband works and tv plays a vital role in passing time for my two little kids. And if only a part is replaced and again these things happen again my kids might touch and get a shock that's why asking for a complete replacement. But as usual consumer is not heard and over voiced. If you guys can help please pass this message to everyone so that it reaches LG and all customers like me are heard.

I've had my 50 inch LG for almost 3 years and 2 weeks ago the picture went out. I did notice in the last month that if I had it on one channel for a period of time that the picture would disappear, and so I would change the channel and come back to the channel that I was watching and the picture would come back on. I'm very disappointed and will not buy an LG again. I've had a Vizio for about 5 years and have never had a problem and just bought another Vizio to replace this LG...

Well have now had two televisions to date and both have had the same problem. The Freeview packs up and when I rang today I was advised my best option was to buy a Freeview box??? What a laugh. Obviously this is a standardized problem with these products. Mind you the guy was really nice and said do not call out an engineer as they are overpriced and a ripoff.

LG 50" TV purchased 2013. Today first there was no sound, then the picture went out. Only had the TV for 3 years. We checked all other possible problems, it is definitely the TV. We are very unhappy and will never buy LG product again!

I bought this TV at Costco. Model Number 47LN5750-uh. I've had it for 2.5 years. No picture. Flashes on for a split second and then goes black. There are thousands of reviews like this on multiple sites for this LG TV. There is even a class action lawsuit. I am so pissed. They seem to fail shortly after the end of the 2 year warranty. I talked to LG and they acted like they've never heard of a problem similar to mine. I'm never doing business with LG again. Neither should Costco. Horrible.

Bought our TV from Sam's Club in Dec 2014. Screen started to dim and finally went black. Have sound and when you turn on the TV the LG symbol shows up for a brief second and when you turn it off, the picture will also flash on for just a second. Called LG and was informed warranty was only 12 months too bad but if I pay $350 they will send someone out to repair and the repair is only guaranteed for 60 days. What?! The TV isn't even 2 yrs old however because it was a 2013 model sold in 2014 they really don't want to help. Asked for a supervisor and informed they all went home!! What a joke. Will never buy from this company again.

NOT HAPPY CUSTOMER! My husband and I purchased a 50" LG smart 120HZ Led TV on February 09, 2014. It cost us $849.99. It had nice picture, the sound was a little quiet but we had hooked up a sound bar and it worked great. Last week the picture went out, took it to a repair guy and he told us that it would cost more to fix it than go buy a new TV. ARE YOU KIDDING ME? I SPENT $849.99 and this TV has a 1 year warranty and it goes out in 30 months. What is wrong with this picture and I am not talking about the dang TV... Will not purchase another LG appliance, I can't afford to spend that kind of money and not have it last a few years!

ConsumerAffairs Research Team
The ConsumerAffairs Research Team believes everyone deserves to make smart decisions. We aim to provide readers with the most up-to-date information available about today's consumer products and services.
A top-tier TV manufacturer, LG has steadily expanded into smart TVs. Today, the company offers several series of new technology, such as the 4K TVs, in sizes larger than 55 inches.
Built-in sound systems: All models feature built-in speakers for excellent multi-channel and surround-sound technology to deliver a cinema-like experience.
Smart technology: Many models provide built-in apps, allowing you to switch between programs and apps and quickly connect to external devices.
Smart technology: The LED TV models have at least full 1080p resolution or higher to ensure the picture is crystal clear. In addition to that, automatic upscaling ensures that if a movie or show doesn't match your TV's resolution, the TV will enhance the content for you.
IPS display: Models with IPS technology increase the viewing capacity of your screen, allowing you to get a great view no matter where you're sitting.
3D viewing: Watch 3D content without losing the 3D effects.
Best for Home-theater enthusiasts, movie and TV connoisseurs, bargain shoppers and researchers.
Company Name:

LG TV

Year Founded:

1958

Country:

Korea Sout

Website:

http://www.lg.com/