Consumer Complaints and Reviews

I just called Worry No More about getting my money back after not using their service for 7 years (as was originally promised). They needed to know the exact sales check number and exact delivery date or they couldn't help me. It was 7 years ago when I purchased the furniture. I don't have the paperwork and moved several times since I purchased it. Additionally, if you don't submit your refund request within 90 days of the 7 year anniversary of your delivery date, you aren't eligible for the refund they promise you when selling "Worry No More" initially.
They leave out many details and aren't trying to assist you in anyway when the 7 year mark is reached. They don't really tell you any details upfront at all. I will never purchase Worry No More again and I would call it something different like "Worry More" because "we won't help you at all. We just want your money and don't want to follow through on our sales pitch." It truly is a scam and I would not recommend purchasing it.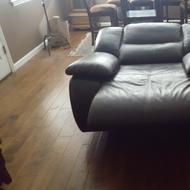 My mother bought an electric recliner sofa from Macy's. The motor died with one of the recliners in the up position. Filed a claim with WORRYNOMORE in May 2016. They sent a repairman out after a couple of weeks. Two weeks later the part was finally order. At this point the recliner has been blocking the living room for a month. They tell us it will be 12 weeks until the part arrives meaning at the end of September. We get an email confirming shipment but tracking stops at the local post office.
Turns out they didn't put postage on the package and the Post Office returned it to WORRYNOMORE. Call WORRYNOMORE to find out what is going on. They can't tell me anything but "We shipped it." Finally after two weeks they tell me it will be shipped out again but can be up to 12 weeks before it ships and to not expect it before Jan. 11, 2017. Every person I talk with gives me a different excuse. One blames the manufacturer, one blamed Macy's and one tried to blame the Post Office and me!

5000 dollar sofa broken. Had bought expensive warranty with fancy name of Worry No More. Put in claim a month ago. No response. Call 'Worry No More', given runaround. Went to store. 2 hours later told to call on Saturday. Called office closed. Called 800 no. of 'Worry No More'. Rep says normal waiting time is 3-4 months. Would not let me speak to supervisor. I have a broken $5000 sofa unusable. Thank you Macy's.

Dining room table - it's a disgrace, rep from mfg sent out says it's up to standards no so!! Waited 10 wks for this. Came from who knows where, had worry free ins not covered says not damaged enough. Saw ad this week for the same set its name is Windward. We built a new home. Also bought bedroom called Eastwind. Also in ad. Also, finish coming off - have to dust every day some substance in drawers of chest and dresser keeps coming off... had conversation with our sales rep numerous times to no avail. Have a Macy's account for over 30 yrs! We are rethinking about keeping this.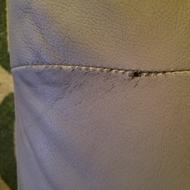 I purchased the highly recommended Worry No More contract agreement for 198.00 when purchasing a cream colored leather sofa and chaise. Three years into owning this piece one of the seams in the leather is starting to separate. I submitted two claims online yesterday via the new insurance carrier Uniters. I received email responses within minutes of my submissions and both stated my claims were denied and not eligible. Why the hell did the Macy's sales rep do a hard sell for me to purchase the "extra protection on your investment" if it turns out I just pissed away 198.00? This is complete false advertising and all consumers BE AWARE!
How do I know I can trust these reviews about Macy's?
633,474 reviews on ConsumerAffairs are verified.
We require contact information to ensure our reviewers are real.
We use intelligent software that helps us maintain the integrity of reviews.
Our moderators read all reviews to verify quality and helpfulness.
For more information about reviews on ConsumerAffairs.com please visit our FAQ.

We purchased a new sectional sofa from Macy's in May of 2015. We went there because we found the selection to have a few more different options than other area furniture stores. The sofa we selected -and paid for on the spot- was a custom order due to the color we wanted. We were fine with that as it is common for custom orders to be 8-10 weeks. Our new sofa arrived about 10 weeks later, with a rip in the back and a piece of metal sticking out. No quality control or inspection. The delivery team just dumped it, unwrapped it and left. We called customer service that very afternoon and reported the damage. We were told over the phone that the damage was noted and a replacement sofa had been ordered. After another 10 weeks of waiting, our new sofa didn't come and didn't come. There had been ZERO follow-up from Macy's.
We called and called and finally had to go back into the furniture store to see what was going on. After some inept digging around on their computer system, they found the new sofa order had been canceled. We explained the damage to the first delivered sofa again and they were actually able to track down that customer service report - so they again ordered the replacement sofa. Another 10 weeks later, the second replacement sofa was delivered. Upon being unwrapped from the delivery team, we found this second sofa was also torn in the back, near the same place as the first, but this time in another place as well.
We reported this right away and were told by customer service an inspector would have to come out to inspect the damage since it had been so long since our initial order. Really? Macy's takes our money upfront and delivers not one, but TWO torn sofas and now places us under the inconvenience and suspicion of an inspection. The delivery team saw the tear as they unwrapped the second sofa. This was noted in our conversation AGAIN to customer service.
The bottom line is this: we are 1.5 years away from ordering this sofa. We sit here with the second damaged sofa to this day. Macy's has ordered a 3 replacement sofa, but refuse to return my calls and inquiries on the status. I have no idea if undamaged new furniture we have already paid for will even come at this point. I have left several messages with store manager John ** with no return call. I have sent several emails to Regional Customer Service Manager Jill ** with absolutely no response (**). I have filed a formal complaint with the Bureau of Consumer Affairs - Federal Trade Commission not because I have nothing better to do, but simply because Macy's refuses to contact us - the customer - to provide an update. I honestly do not know what else to do at this point.
To be fair, Macy's did credit us an amount of $500 on the first mishap, and did order the second replacement. However, since we have had two damaged sofas delivered to our home and have contacted customer service to rectify the situation, it appears as though they are more motivated to ignore us than to make things right. If anyone has any other suggestions as to what our consumer rights may be, please do not hesitate to post a reply if possible.

Bought a queen size pillow top Macy's branded mattress 10/23/2014 (less than two years ago) and the mattress is no longer usable. The pillow top has shifted about two inches over so that the metal frame protrudes outside the piping and digs into you as you move on the mattress. Can't even sit on the side of the bed comfortably. Had a Macy's inspector from U.S. Quality who measured for a dip in the mattress (which was not the issue) but said there's no defect in a shifting pillow top and protruding metal frame! "Normal use" he said. Customer service rep including supervisor Tracy refused to acknowledge a defect and said this was normal use not covered by the warranty - although offered 10% off another Macy's mattress (like we'd want one after this?). Very arrogant customer service rep and a supervisor Tracy who didn't want to get on the phone with me until I insisted.
The mattress is in a guestroom and has been used maybe 20 nights total. Cannot believe that there's no defect when it is impossible to use the mattress to sleep on. Maybe it's not meant for sleeping? Macy's warranty is WORTHLESS - BE AWARE. If you don't have a 1 and 1/2 inch dip - there is no warranty! A topper that moves is not covered. You'll be stuck with an unusable mattress if you buy a Macy's brand topper mattress. The warranty is meaningless. Never shopping at Macy's again - for anything.

Purchased Sectional Sofa from Macy's in Perimeter mall, Dunwoody, GA in June month. When the sofa got delivered, noticed a piece not arrived in the box and just covered with moving blanket. It has used marks. We took pictures of that sofa piece and sent to sales person. He immediately arranged for the exchange. Again out of box piece arrived as exchange. We didn't accept the delivery. Warehouse personnel and sales person informed, new piece will be delivered in few days. Finally boxed piece arrived. Sales person really needs to be appreciated. But overall purchase experience is not that good due to out of box piece got delivered. Before this purchase, had a good impression on Macy's stores but not now. Submitted the same review on the Macy's twice but it didn't get published.

This is strictly for the mattress department and delivery service. I bought a mattress a week ago and asked the sales clerk to let them know that I can only do deliveries during the week and between 8 am and 1 pm. She advised me that she would put that in the notes. The day before my delivery I received a call stating my delivery was between 3:15-5:15. I immediately told them I couldn't do that and only the times between 8 am and 1 pm and they said they could not give me a morning time. They stated they could tell me what days they have available and the day before is when I would find out if I got a morning time or not due to my zip code. So basically I would continue to wait on my mattress being delivered until I was lucky enough to get a morning time for my mattress to be delivered.
I spoke to four different supervisors and Jim (the manager at Macy's mattress department) and nobody and I mean nobody could help me or even accommodate me. As a customer I don't feel like I was too much to request a morning/early afternoon time. I wasn't demanding a set time nor was I being unreasonable. Highly disappointed in the service I have received, especially from the customer service mattress department and especially their delivery department. If you are smart you will take your money and time to other places like Ashley Furniture or Living Spaces where they actually accommodate you on delivery time frames and don't treat you like crap.

If I could give zero stars, I would. Also if I could go back in time, I would have taken my 5k to spend at Copenhagen or another local furniture store. My experience has been absolutely horrendous. I'm not one to write bad reviews but I would find it a disservice to consumers, who, like me, felt Macy's would be a company you can trust. Delivery on wrong and damaged leather sectional pieces have been the major issue. Worry no more is a bait and switch. Please reconsider high priced items when searching for furniture to purchase from them. It's been almost two years and we still have yet to get a correct order delivered. Never mind trying to get upper management involved, they do nothing to rectify any problems other than give you their scripted answers to appease you at the moment.
Like others have reported, Worry no more is an additional expense that has failed. At this point I'm ready to sell my brand new sectional just to be rid of Macy's and their entire shenanigans. Here's the kicker, they can't get the correct piece of furniture delivered, yet they have threatened to charge my credit card a stocking fee for holding it in their warehouse. It's their mistake and they want me to pay for it. Nice. Again, I'll be looking at reputable furniture stores in the near future.

I ordered different furniture items from two different stores at the same time: Macy's and Rooms to Go. Wow, what a difference in service! Rooms to Go brought me broken items on two different delivery trips. Rooms to Go refused to refund me my delivery fee. They have absolutely horrible customer service once they have your money. Macy's on the other hand was great. They delivered my furniture quickly, on time, and intact. The Jedd sectional sofa is great. Everyone who has visited my house has commented how they like our new sectional sofa from Macy's. Macy's delivery fee was also slightly less than Rooms to Go. I would pay a little more for the better quality product and dependable delivery that Macy's offers over Rooms to no GO.

We ordered a bedroom suite and mattress/box spring. We were charged for two "white glove" deliveries. We waited two weeks for delivery. Upon arriving the hardware was missing for the headboard. We were told it would be corrected. That they would have to order a new bed, but it would take a full week. We received a call today saying the bed did not come in. We called customer service. They were unable to contact anyone in the warehouse. We were told they would call us back today. It is now 7:30 pm. I doubt anyone is going to call us back at this hour. So much for "white glove" service.
On the original delivery, the delivery men tried to "store" the mattress and box spring in our playroom. I told them that would not work as we had grandchildren coming in the next day. Not sure what they were thinking as the bedroom was more than adequate to accommodate the furniture. I am very dissatisfied with this service. In this day and age, you can have most anything delivered next day by UPS or FedEx. We only need the hardware and a technician to put it together. GET WITH THE TIMES!!! I can order most anything from Amazon, with 2 day delivery. It has been a month and we still have a mess in this room with the headboard, footboard, runners, slats, mattresses, box spring, lying on the floor.

When we purchased our sofa from Macy's, we asked if it was scotch-guarded to protect against stains. We were told that they now recommend against scotch-guarding, and instead offered the Worry No More program. They made it sound so easy and fool-proof. About four months after having our sofa, we noticed a random black stain on - no idea how it got there, or what it is, and it wouldn't come off. We sent photos to Worry No More, and were told they would honor the claim, and it would be 6-8 weeks to replace the cushion. The entire cushion has to be replaced because it's attached to the fabric cover, so you can't just take the cover off. That was in June 2015.
About 10 weeks later, not having heard anything further, we called to check the status. They claimed to have no record of approving the claim, but looked at the photos and agreed to send the replacement. Another couple months go by, we call again... They say the order got lost, they'll get that fixed ASAP. Come January, they send a cushion cover. As noted above, a cushion cover won't work, because the existing cover is attached to the cushion. They say they'll order a whole cushion replacement. This cycle of them saying they'll replace it in 6-8 weeks, and us calling and being given the runaround, continues for several more months.
Fast-forward to now, July 2016, more than a year later. In the last 13 months we've literally spent hours on the phone with Macy's and with Worry No More, have receive two useless cushion covers, and are now being told our cushion replacement should arrive in August. As you can imagine, I'm not exactly holding my breath on that on. We love our sofa, but the Worry No More experience has been atrocious. If you are considering buying a couch from Macy's, skip the expensive Worry No More option, and scotch-guard the couch yourself. You'll save yourself a lot of frustration!

I used to love Macy's, but I was taken in by the Lifetime Furniture Protection Plan. My Macy's dining room table scratches easily. Poor quality. I wasn't too worried because I purchased the Worry No More Repair Plan. It took several calls and about 12 weeks to get an actual inspector to come to my home. Results - claim denied. Macy's believed scratches occurred over time. In essence, this is true. Additional scratches were incurred while waiting weeks for a claim inspector. Most of the scratches, however, occurred with the first party I threw.
The protection plan agreement has LOTS of loopholes and small print making it virtually impossible to actually get anything repaired. Little did I know, every single ding or scratch has to be repaired as it happens. In my case, I would have to have a standing appointment every month. Very disappointing, not to mention dishonest. Since they denied my claim, I no longer shop at Macy's. I also have informed everyone I know via social media not to shop there. Poor quality, poor service. I no longer have my Worry No More Agreement as they refuse to honor it. It was not worth the paper it was written on.

The "worry no more" structure plan is a joke. We have a defective recliner and they denied the claim because it was more than 10 days. The brochure that we have says nothing about a timeframe. The supervisor told me we had 15 days. So the claim rep and supervisor can't even agree to the same time but the consumer is supposed to know it. Don't waste your money, it's a scam!

Macy's has one star by their name for a reason. This is the level of customer service that you receive when buying a product from them. I purchased furniture from them and sat home all day Saturday and it was not delivered. Now advised they have no idea when they can deliver it. The customer service that I am receiving from the Towne Lake Macy's Store in Kennesaw, GA is horrible! I will not buy from them again!

Ordered king size headboard which was delivered separately from mattress and frame. Delivery team arrived without hardware to attach headboard. Apparently had never attached a headboard. They dropped the headboard and left. Have been trying to have Macy's do the work of attaching the headboard without success.

I ordered 2 items from Macy's online. I received both of the items I ordered and was not satisfied with one of the items. It looked different online. When I called Macy's for a return label, the rep was not able to "pull up my order" and the call was disconnected. I called back and all of a sudden my order was found. I am then told they have a 3 DAY RETURN POLICY! 3 DAYS! I ordered the nightstand 11 days ago, not even 2 weeks! I asked to talk to a manager, and he also tells me the return policy is 3 days.
When I called the first time, I was told Macy's takes back anything at any time. He tells me that is for "other items" such as clothes. Then he says "we have a 60-day return policy on mattresses." So they will take back a mattress that someone sleeps on for 2 MONTHS, but won't take a nightstand that was purchased 11 days ago and has not been used! They didn't even offer store credit, NOTHING! NEVER WILL I EVER order anything from Macy's again. They need to work on their customer service skills and have a reasonable return policy on an item like a nightstand. Very unhappy with my experience.

I purchased electric reclining sofa and love seat from Macy's in Feb. 2013. Over the past 6 months or so we've noticed the sofa back sagging and it has now become uncomfortable with little support. Manufacturer's warranty was up so now the 7 year Worry No More protection kicks in... Ha ha. What a joke. Filed a claim and was asked leading questions... Like "When did you first notice the problem?". Being honest I said "6 months or so... It's been a progressive thing."
After giving all the information he comes back on to inform me that the warranty won't cover because I had to have reported it within 15 days or they won't cover!!! What a scam! Furniture wears out over time... So who jumps on the phone at the slightest flaw? It's a typical "gotcha" situation and their lawyers obviously put that in the fine print so they don't have to pay out. I WILL NEVER BUY FURNITURE FROM MACY'S AGAIN. WHY ARE THEY DOING BUSINESS WITH THIS SCAM OF A COMPANY??? BE WARNED! So we now have a 3 year old couch that is so uncomfortable we can't even sit on it!!! DISGUSTING!!!

We bought a leather sectional and noticed in 2 places the leather worn away. It's still under manufacturer warranty and we also bought the no worries premium plan they offered. We thought since we make a large investment it was good idea. No don't waste your money. Macy's sent a guy out who was in my home 5 minutes and left and wrote a report saying pet damage. There are no scratches or claw marks and it is not in a area where easily accessible. Since they denied it the no worries plan will also not cover it. They told us when we bought extra plan they cover everything. Not true representative at no worries said they lied. I will never shop with them again. They don't back up their merchandise warranty.

I loved Macy's until I bought furniture and was convinced to purchase the worry free plan. Just like the other reviews it's true Macy's should be sued. They hired this company to assist its customer like a bait and switch. I had a stain that wouldn't come out. My furniture was not even a year old and I was told I just had to call and that's it. Well needless to say, they had me on the phone for an hour as though I never bought this expensive warranty. I had all the information which they had everything on file. First call waited 10 mins. to get to person then call dropped. I call back and got a new person. I can't even type anymore because it makes me even more mad.

Don't buy the Worry No More Warranty for furniture from Macy's. They ask you lots of gotcha questions so that your claim won't be covered. I don't know how people can work for this company. No integrity and or ethics. It's a shame Macy's is affiliated with these guys. I bought a 7-year warranty but read the fine print first!! I'm more mad at myself for buying this worthless warranty because I know better. These people scam you out of your hard working money. First-time shame on them. Second-time shame on me. But there won't be a second time!!

DON'T EVER BUY "LEATHER" FURNITURE FROM MACY'S. Or buy the warranty. Less than a year later my sofa had "discoloration". This is a term that means "the cheap stain we used on the sofa is off the leather and you are stuck with the furniture. Don't bother calling us, SUCKER!!!"

We bought a sectional sofa with WorryFree Protection Plan. We were promised that when we got this plan everything would be covered. No issues. Come to find out that is all a sales gimmick. Getting the sofa fixed for stains and sagging is a pain. Very poor service and company to get the furniture. NEVER EVER BUY from Macy's - Furniture.

I am so frustrated with the Macy's Worry No More program. I purchased a dining set more than 7 years ago. When they delivered it I was told that if I signed up for the Worry No More program I would get $119.00 back if after 7 years I didn't need any refinishing on my dining set. I called and spoke to several people on different days wondering if the voucher was mailed. I didn't know I was even getting a voucher. I thought it was cash. That's what the delivery man said.
I called again today after it a couple of weeks had gone by. When I asked him what the voucher was good for he said "either furniture, mattresses or area rugs." Big deal!! It sounds like they just want you to buy big stuff from them. I asked to speak to the manager and he said he is in a meeting and to call back in about an hour. I called a different number and got a recording that there were more than 15 people ahead of me so evidently a lot of people are having just as much frustration.

I have been a very long time Macy's customer and have been very happy with all of their products until I purchased a dining set and the Worrynomore protection policy. I had the dining set for a short time when after 1 dinner party, I noticed multiple blurry marks on the table. I immediately contacted Uniters, the company holding the Worrynomore contract. It took the technician 2 weeks to come out. When he finally arrived he explained that the marks were from heat and due to the very flat finish on the table it can't be buffed out but they would have to resand the table and apply new finish. I filed the claim and it was denied because Uniters claimed the damage was "accumulative" even though I had the set for only a month! Do not purchase this plan with Macy's! Uniters has no integrity and will not uphold their responsibilities outlined in the policy.

We bought expensive furniture worth north of $15k from Macy's Perimeter Mall Stores in Atlanta, GA and my salesperson, JACKIE ** asked us to put "Worry No More" Insurance since they are very pricing furniture and we did. The "Worry No More" Insurance was equally pricing on all the furniture. We asked her what the "Worry No More" and Factory Warranty covers. She told us the Factory Warranty is for a 3 year period and then the "Worry No More" was for 7 years period. That if any of the furniture got damage during the period MACY'S would replace the furniture Worry Free at no cost to us.
And if any of the Furniture got discontinued, Macy's would replace it with a comparable furniture OR refund us the money or store credit to buy a comparable furniture. Then, within a year, one of the furniture got damage and we filed a claim with Macy's all to found out that all Jackie ** claims and promises were all fraud and sham. Macy's is offering us $781 for a furniture of $1499 and a "Worry No More" Insurance of $248.89. We asked for comparable furniture or store credit to buy a comparable furniture by JACKIE ** is keeping us on a runaround. PLEASE, PLEASE, PLEASE AVOID MACY'S IF YOU CAN. HAVERTYS is better and they carry better products.

No one could possibly believe how a company as miserable as this can stay in business. Macy's has been around a long time, and I assumed they knew what they were doing and was willing to pay a higher price for quality service. I did NOT check the reviews first - BIG MISTAKE on my part. Over the last 3-4 months Macy's and its robots have called multiple times, with increasing frequency. At first, there were calls to congratulate me on my order and tell me about Macy's wonderful products and services. Over time, that changed to notifications that the delivery date would be delayed, delayed, and delayed some more.
Most recently, there have been calls - both live and robot again - telling me I should stay home on multiple dates because my order is being delivered in pieces on these various dates??? So, the headboard is to be delivered before the bed rails to which it attaches. Stay home to get the foot bench on another day. The night stands will come on yet another date. They will call again the day before each date to tell me when my order will arrive on that date within a 2 hour window. Stay home and wait for these calls so I don't miss my delivery time(s). Oh yes - and be sure to check the online status in those last 24 hours to see if they have decided to change the date and time again. THIS IS "WHITE GLOVE" DELIVERY?
When I call "customer service" to complain about this, I either get a robot, a person who knows nothing about my order, or someone who gives me yet another delivery date for PART of my order. This is, without a doubt, the most aggravating purchase I have ever made in my life, and I am now 68 years old. What a fool I was to have bought furniture from Macy's. NEVER will I set foot in a Macy's store again except to use a rest room. Even then, I will avoid the embarrassment of being seen entering the store if there are any alternatives.

Purchased a mattress 3 years ago and it started to sag and the springs ripped through the mattress. So they sent a tech and came back saying that they don't cover falling sides of mattress which isn't the case. The damn springs broke through my mattress and 10 year warranty is garbage. They suck. Never buy from them ever again.

We ordered living room furniture in very early January to be delivered in late January. The leather sofa to be delivered was cut apparently by a box knife while unpacking it. We rejected the delivery and we were told the new replacement stuff would come in late February. In late February they delivered the furniture and the matching chair had a broken arm and it wobbled and one side was lower than the other side. The delivery guys tried to tell me to screw the legs out to level it, but the legs were loose that way. When we complained to Macy's they told us that we couldn't get a replacement chair until MAY! We have told them to come and pick it all back up that we don't want it. The bad quality surprised me from the high dollar cost at Macy's. I wonder how they stay in business. They won't get anymore of mine.
Macy's - Furniture Company Profile
Company Name:

Macy's

Website:

http://www.macys.com/