City Furniture
Tamarac, FL
Consumer Complaints and Reviews

Their salespeople somehow manage to screw up our orders all the time. Their warranty is crap. They do not want to replace items that their technicians can't fix. Their finish on the furniture is horrible, it rubs off. When you call for warranty, they say it's water damage and not covered. I have been waiting for two months for replacement parts on my electric recliner. You have to literally threaten to get a lawyer to get them to take back furniture that is defective. They will try to give you a credit or store coupon instead of doing the right thing. All their furniture is subpar, even their Bernhardt collection. Watch their delivery people. They have gouged my walls in my house and cut corners by not using all the parts. Most are rude and don't really care. They just want to hurry up and leave. Take my word. We have spent way too much money in this place for crappy furniture and even worse service. Do not buy from them. I promise you will regret it.

Damaged goods delivered 4 times and very poor delivery service and horrible customer service. I am filing this complaint regarding a purchase have been trying to get fulfilled since Feb 2017. I originally purchased from City Furniture (inv # **). The sofa was delivered damaged. Ms. Jan ** assisted me to have me reselect from Ashley Furniture (inv # **) but she was hard to get ahold of and avoided my email/call. In all instances it has been nothing but a nightmare for me. Their customer service team is not very helpful, and their delivery people are rude. No one cares to help. Ms. ** at Ashley store in Davie promised to credit my account for all delivery charges and apply an overall credit to my purchase (for my inconveniences) upon receipt of my 4th replacement sofa. I finally got a replacement that was not damaged and I have been trying to contact Ms ** so that she can apply my credit and I cannot seem to get her to respond to me.
I have left her numerous messages at the store and sent her emails. Also, I am noticing that City Furniture is still charging me $79.99 for the cleaning fluid from my first invoice # ** that I returned to the Pembroke Pines store to your manager, Osmin, back in Feb. Apparently Osmin never credited my account; and to top it off, now I am being charged a late fee on the $79.99. I am filing this complaint because I don't know what to do anymore or how to get help from City Furniture staff. After reading all the City Furniture/Ashley Furniture bad reviews on social media and BBB and I am surprised that your company is still in business. I just wish I would have done my research before deciding to give your company my hard earned money.
To date, No one has reached out to me or tried to assist. Jan ** from City Furniture called me a couple of weeks ago and acted as if it was the 1st time she hears of my issue. She promised to research and contact me the next day to confirm my credit on my purchase. She did not! I emailed her. She did not respond. I left her messages and she has not responded. How can I get the email for Keith Koenig, the CEO of City Furniture... I'd like to make him aware of how his employees conduct business.

The agent that took care of us in Fort Myers is very good. Rafael ** is very attentive. I recommend it to anyone who buys furniture in Fort Myers City Furniture. Is very good in his work and as a person and in general. My opinion is very satisfactory.

Purchased adjustable beds with high end mattresses 11/16. One month later the massage motors became very noisy, at a point we stopped using them. Had a tech come out in 01/17, he said the massage motors are defective. Motors were put on order under warranty, 2 weeks later I found out they were on back order. 7 weeks later they came in, were installed 2 weeks later, the new motors are noisier than the ones he replaced. Now the manufacturer said they will be sending more motors, and the tech will install again. This has been the most frustrating deal I've ever dealt with. The beds are four months old, still haven't had a chance to really enjoy them. City Furniture told me that they are just the middle man, we have no control how the outcome is resolved. I've requested to just replace the beds, they said they can't do that.
I've have spent numerous hours on the phone with City Furniture, HHC the manufacturer, Fast Furniture, then the final contracted tech. The warranty process at City Furniture is a joke, there is three companies involved. If City Furniture really wanted to resolve this issue, they could by just replacing the beds. They hope you will just get tired of the run around. This will be my 3rd service apt, phone calls, just a big hassle. They have put me through enough, just replace the beds. They had no problems taking my money.

Spent a lot of money at the store. Sales agent made an error and had to resubmit order. Needless to say she forgot to reschedule delivery date. Sat at home waiting for my delivery and couple of hrs later when I called was told no delivery was scheduled. Furniture was delivered a week later. Had to return one piece as it was damaged. One piece was on back order. Store called to schedule and confirm delivery of final piece of furniture. Received notification that my order would be delivered between 1-4 pm. At 4 pm I called driver and was told they were a little delayed but he'd call me right back. At 6:45 pm I had received no furniture and no phone. Great way to run a business. Will not shop there again!!!
How do I know I can trust these reviews about City Furniture?
762,878 reviews on ConsumerAffairs are verified.
We require contact information to ensure our reviewers are real.
We use intelligent software that helps us maintain the integrity of reviews.
Our moderators read all reviews to verify quality and helpfulness.
For more information about reviews on ConsumerAffairs.com please visit our FAQ.

Purchased furniture and scheduled delivery... Product was destroyed by deliverer before getting to my house and had to reschedule. Advised leaving to go out of town next in afternoon following week... Company agreed to deliver in AM. Just received call... "Can't get to you until 3pm." Shared previous commitment and deliverer and customer service was like "Oh well". Buyer beware. Company with no integrity!!!

People never buy from City Furniture. The idiots in Miami warehouse are bold face liar. I order a sofa set on Sunday March 2017. Computer shows all pieces in stock. Pay for the item. Schedule it for delivery. 2 hour before my delivery time they call and say a piece for my sofa is on back order and it will not be available till March 2017. After I throw out my old couch so now I have to sit on the floor.

We purchased an "In Home Service Warranty". As the name implies we paid for someone to come out to the home if there is a defect with the article. We had a incident that required to use this legal binding contract. City Furniture chose to assess the situation over the phone and not even take the time to honor their part of the contract and send a professional to our home. We did not request to fix the item or to replace it. We merely just asked that they honor the contract and send someone to the home to make an assessment of the damage. As it specifically states. There are other furniture companies in town that I'm sure will be more responsible with their contracts.

Got a bedroom set delivered last week and was advised by the driver to slide my dresser over to its place as it has gliders on it. Pointed out a large chip on one of the legs, where he pulls out a wood pen with different color and colors up the scratch. Second chest delivered was unbalanced and told to get a pad and place underneath to balance it. When bed was assembled it was left loose. I guess that's their idea of set up and delivery. My advice go somewhere else. You can be treated like crap for a lot less. Check out the reviews on this company. Where there's smoke there's fire. I was a fool. Learn from my mistake.

We paid for a warranty. Went to use it and they said it was too bad and they won't fix our problem. Vinyl area on our leather sectional peeled up and they won't fix it. A couple of stitches are separated as well. Will never buy from them again. Don't ever get the warranty!!! Won't honor warranty. $270.00 spent for nothing.

HORRIBLE customer service. Purchased furniture a couple of years ago. Vowed never to go back because of quality and service issues. They sent nearly $500 in store credit a week or so ago because of some sort of rebate for not using in home service. We did in fact use it. A lot. In any case, we thought we can use a throw rug. After all, how much can they screw that up??? A lot it turns out. We purchased about $600 worth of stuff. With a $500 credit, that was the right price given the quality. Because of past experience with these people, we made sure that the one thing we couldn't take with us was in stock before we agreed to purchase it. This was a Saturday. We made arrangements for delivery on Monday.
Sunday morning I get woken up at 7:30 with a call telling me they were going to deliver the rug, but that the other items were on back order. 1.) There were no other items. I picked them up. 2.) I wasn't going to be around on Sunday. Made arrangements AGAIN for them to deliver on Monday. Monday I can a call telling me that the rug and the other things I ordered were on back order but that they could deliver the cleaning kit. I explained AGAIN that I had everything else. And I tried to get them to explain how the rug could be on back order when they were going to deliver it yesterday. No one could have an answer. The quality and hassle of dealing with these people isn't worth it, even when paying $0.20 on the dollar.

Purchased a 3 piece soft loveseat and recliners from this company. The quality of this furniture is deplorable. After my first negative review, I was contacted by an employee who wanted to talk about my review. I returned call the next day to find out she was on leave. I feel this company sells inferior products with no intentions of resolving issues on their products. This company needs to be thoroughly audited for taking advantage of consumers. I should know that a certain company who sold waterbeds would be questionable. Furniture was purchased June 15, 2014.

Bought an electric reclining sofa in March 2016, mechanism didn't work from the beginning on. Replacement parts were ordered twice but wrong. I was told to throw them away! What kind of business is that??? Finally got an exchange today (01/07/2017!!!). The sofa was dropped off and I had to take care of packaging and set up myself. The delivery guys left and shortly after that I saw the damage on my front screen and paint job of my house. Called customer service and was told that the delivery guy said that he didn't do anything wrong. Of course not! The guys weren't smart enough to remove the leg of the sofa. They did it with right where it fell off when they hit the front screen. They left immediately without saying a word. Now I know why!!! I was told that there is nothing they can do for me. I should have checked everything before they left. As if I follow the delivery guys around and check every last action they take. Thanks, never ever again!!!

I bought a fabric sofa set less than a year, within six months the seat starts to peel. The sofa looks five years old. I don't use the sofa as much, no kids in the house. I called the warranty customer service and they said no coverage for peeling. How can a company sell a product that will last you less than a year? Not to mention that is not a cheap sofa either. Very upsetting. I will never buy anything from City Furniture, ever again! Be aware, don't go there!!!

I bought a bedroom set from the Stuart City Furniture store. The bed frame was rotten from the beginning. You can't read a book or watch TV or even turn over without the frame creaking, LOUDLY! The delivery guys were to come back and set it up properly, or replace it! That didn't happen. I've tighten the screws, used WD40, have a blanket between the mattress and the frame, I have put coasters under the stubby little stick that is at the center, head of the bed. NOTHING MAKES IT STOP CREAKING!
I have been in Tarpon Springs helping my sister who is terminal so this is the first opportunity I have had to vent my frustration. When I called the Stuart store I was treated badly: In regard to a table and chair I purchased at the same time, my salesman made a mistake on my order, on his computer, and somehow that was turned into being my fault.
I made a formal complaint about that which is why I am not getting any help with the bed frame. At this point I do not even want the set! I can't read a book or watch TV in peace! The bed creaks with the slightest movement at the head of the bed. I have emailed City Furniture three times - no response. I have called four times and each time the person who could help me wasn't in - they never called back. City Furniture will not resolve this matter so I have sent an email to the FCC - they may not be the right people but I've asked for their help getting me to the organization I need to get this resolved. I'm sick of sleeping on my couch, I'm done being afraid of what the people in the Stuart store will think of me. I got freezer burn last time I walked into the Stuart store! I need help, I need to know where to file my complaint, officially. I want City Furniture to make this right!

I bought this junk mattress at City Furniture Boca Raton. First we got a pillow top. It was horrible. We exchange the mattress to a firm mattress and it's worst. Because it was cheaper than the other mattress the sales associate started to put pressure on us and he stated that we had to spend the rest of the money that they or we would lose it. I ask him to put the rest of the money in a card so I can spend the money later because I couldn't decide what to buy with the 200 DOLLARS left. He said it was impossible. Well we ended up buying a vase we didn't want. Anyways, the mattress the second one, lost its shape after 2 months and we cannot sleep good during the night. We suffer of back and neck pain in the mornings. It's a torture. Don't buy any Serta innerspring mattress manufactured at 3774 interstate Park road North Riviera Beach Florida, 33404. Don't waste 1,300 dollars.

Ordered furniture for my vacation rental condo. We were promised delivery in two days except for the living room table which was to be delivered by December 21st. Since we were returning to Ohio on December 23rd, we were given assurance that it would definitely be delivered on the 21st. On the first delivery, we received a call in the morning that it would be delivered between 1:00-3:00. It arrived at 4:30, only to discover we were missing one chair. The next day, the missing chair was delivered. Again, we were told delivery would be between 1:00 and 4:00 p.m. It was delivered at 5:30.
Today, December 21st, we found that the table will not be delivered until February. Again, we are leaving for Ohio on December 23rd. Since we will not be back in Florida until April, and CITY FURNITURE WILL NOT ISSUE A REFUND for the table, we were forced to delay delivery until then. They actually have one in stock as they have it in their showroom, but we were told that THEY NEED TO HAVE IT SO THEY CAN SELL MORE. Sell more??? They can't even fulfill the orders they have now. First of all, they are sorely understaffed for delivery. Secondly, they cannot be counted on to hold true to their promises. I highly doubt that the delivery will ever be made.

We bought a brand new bedroom set from city furniture and in five months the Formica started peeling off the headboard. When I called about this, they explained it is guaranteed for one year so there is no problem. All I have to do is bring it in or pay $50 for a service call (people come out to fix it). I cannot fit the headboard in my car. If it is guaranteed they should come out and fix it. They will not! That is not a guaranteed! By them being so underhanded, they have lost thousands of dollars in me and my friends future business.

Very disappointed with the furniture quality and the customer service. I bought a bedroom set and it has been a disaster. $300 each nightstands (MADDEN DARK TONE WOOD MODEL): visible screws on top of the nightstand and scratches everywhere. $700 drawer (MADDEN DARK TONE WOOD MODEL): not polished properly, very rough, and unstable, it moves from side to side. Worse quality than IKEA items which are a lot cheaper.
When they deliver the furniture they won't tell you that if you sign the receiving slip you cannot return or have any refund of what you have bought even it is damaged. The delivery guys were very rough, I have carpet on the bedrooms and they didn't want to remove their shoes to enter to the room. They also told me that I was very picky and that's the way the wood looks. If you buy a product at the store and the item has a problem, when they deliver to you, the store is not responsible for anything, they tell you, "You have to contact Customer Service." The worst furniture I have ever seen on my life. Please do not buy furniture at this store, the quality is horrible and the customer service very rough.

Bought a couch that cost me over $2200 and it's leather. It started discoloring after a couple of months. When I called corporate they gave me Laura's email. However after 3 emails and no replies in a year I figured to call corporate and tell them. They told me to keep emailing her. I called warranty and they send a technician over. He told me it's discoloring from my feet rubbing against it. An expensive leather couch shouldn't be doing this especially when it isn't old! I will never go to City Furniture. They just give you the run around. So upset.

We bought chairs from City Furniture and they had wood destroying bugs in them. When I complained they took the furniture back but the bugs (Powder Post Beetles) were in my home. They were in our furniture, Kitchen cabinets and we don't know where else. City Furniture said they are not responsible to treat our home. I have been told it could cost thousands to rid our home of the bugs. I have pictures, videos and hundreds of dead bugs dated to prove what they did. I ask you, knowing this and knowing City Furniture has a 1 star rating with 185 consumer complaints, why would you shop there?

We purchased a sectional sofa and within a few months the stitching started to come undone. They agreed to repair it if we were to bring it to their warehouse! But they could send someone out if we paid $50 for them to send him for a house call but the repair was free! What a joke! We did pay to have it repaired because after all it's a new couch right?! And it was cheaper for us to pay the fee than to get someone to pick it up from our house and take it to the warehouse and back. Not long after the leather started flaking! The leather was flaking on areas where it didn't receive any wear and tear. It didn't happen where we sat or on the arms, it occurred in between the cushions, on the top of the back and on the sides! We paid nearly $2000 for a couch that didn't even last a year! It's absurd!
When we contacted customer service they responded with giving us a 30% discount on another purchase! How insane is that?! As if we would make another purchase from them! I expressed how displeased I was with their type of resolution and they never replied! Their quality of merchandise is subpar along with their customer service! Despicable to say the least. Don't waste your hard earned money on any of their products. They could've had a lifelong customer and now they've lost us and all our friends.

After 3 months that I bought the sofa it broke, right in the middle the wood broke. I called them and the technician came and obviously he couldn't fix it. The technician said, this happen all the time, more than one time. I had to pay $70.00 for them to pick up the sofa and bring the new one. A few days ago, I had to call them again because the new sofa when you sit you can feel like a hole right in the middle of the sofa, the same place where the first sofa broke.
They called me and told me that the warranty was expired because had been passed like 5 days after the year. It didn't matter that this was the 2nd time with the same problem. If you want to buy with them you need to buy the extended warranty because you are going to need it. I didn't buy it because I didn't expected that a new sofa was going to break as soon as the 1st 3 months. Or, don't buy anything with them.

On Sunday September 23 or 24, me and my husband went to City Furniture. We was in there for almost 1 hour looking around and so we decided on a dining room and living room set. We got with a salesperson. He rang us up and asked for a good delivery date and time. We paid and left. Tuesday night someone calls to confirm Wednesday delivery. He says everything will be delivered Wednesday. The drivers come out with a scratched up table and chairs. But no living room set. Which means I have to take another day off.
So I let customer service know I was not happy with the condition of the items. I asked about the living room set. They said it's on back order and I am number 5. So I call them on Thursday to find out when is it going to be delivered. Now they tell me it's discontinued. So now I am stuck with a table and no furniture. I paid for this as a set. I fulfilled my end, they did not. At what point did they know this item was no more. They have a NO return policy. A rip off. It's funny how you call and there is never a manager on site. Do not buy from them. Read the reviews.

I purchased furniture from City Furniture about 2 months ago 2 queen bed sets, a sectional, and a chaise chair. Now my son box spring and frame fell apart and the other set starting to come apart and sectional and chaise chair both arm rests you can feel the wood coming out of chair. Had one of their people come out they said normal wear. That's so much **. Poor quality very cheaply made. Nobody wants to help and warranty department don't help at all. This company is terrible. I wouldn't tell anybody to this place. I spent $3500 dollars on junk. So unhappy. Wish I never went there. Beware.

I bought a recliner couch, chair, and four dining room chairs last week. Delivery was scheduled and delivered on time. The delivery men were professional and made sure everything was perfect before they left. The cleaned up after themselves - we also received a call to make sure everything went well. The furniture arrived in perfect condition and we are very happy with the service, delivery, and furniture.

Purchased a dining set and a bunch of other furniture from City Furniture for a condo that I'm fixing up and renting out. When the furniture was delivered I was a scratch on the top of the table and asked the delivery person if he had something to fix it and he did. This piece had a leaf for the table and he put it in for us. Like I said we don't spend a lot of time in this apartment just fixing it up. When we were there we decided to take out the leaf and close the table.
I was a very large separation when the table was closed so I called them. They were so nice about this situation. They let me know that I should of let them know after the first 72 hours. Also on the second day of owning this set my husband sat down on one of the chairs and he hit the floor. This set is a very distressed set and there was a knot in one of the chairs that made it very weak. Thank God he didn't hurt himself - the chair cracked in half. We called them of because they were very concerned about us suing them but we only wanted a new chair which they sent because they were afraid we were going to sue them. When I called them about the separation they really weren't interested in us and I put in a complain and it's been a few day and haven't heard a word. Very terrible customer service.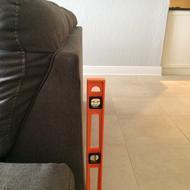 Sofa came with the back very out of plumb ie: crooked. They finally sent a second piece...also crooked. Waiting on the 3rd attempt. Well the 3rd one arrived ...exactly the same. What a pain. Sofa sectional was not cheap. They offered $50.00 store credit, what a joke. Did not think I was buying junk at the price I paid. STAY AWAY!!

We purchased a leather accent chair from BOCA RATON CITY FURNITURE Store last week. We were going to buy it Thursday, but sales associate told us that "Tomorrow is a tax-free day. Why don't you come tomorrow and save money?" which sounds great at that moment but then when we come tomorrow to buy the chair they told us "If you buy stuff more than $500 then it will be tax-free." SO TRICKYYY!!! We said ok, not a big deal and still buying it.
We want to pick it up from their warehouse. Guess what? Somebody from Boca Raton store did the paperwork wrong and paper shows that we already picked up from the warehouse. OMGGG!!! And they make you to call the store to change the paperwork and it was such a bad experience. And when we got our chair, there were lots of scratches and the corners were worn. I mean what kind of business is this!!! We are still dealing with the customer service to change this scratched chair.

I pay 1,815.00 dollar for 3 pieces of sectional recliner, leather, color gray, made in China. Different tone gray from one piece to the other pieces. The headboard one is bent. Different height, 2" from one to the other 2 pieces. In the back of furniture is more open that the other piece is totally different in sectional with the other.
At that time was delivery I notice product was defective and I call immediately to City Furniture reporting the defect. They take 10 days to send me a subcontract person to inspect the furniture, and City Furniture want to pay me only 250.00 to compensate me the defective product. I don't agree because for the money that I pay almost $1,815.00 is totally unfair and very unprofessional customer service. They don't accept the furniture back and reimburse my money. City Furniture they are nice until product is sold but they try to clients without ethical. After sale is done you have to deal with your furniture.
Updated on 01/12/2017: After fighting with many customers services and supervisors they accepted exchange me a recliners sofas prior purchased for defective uneven sides and uneven colors in my prior ConsumersAffairs complaints. After that City Furniture accepted exchange the sofa because they refused to return my money back so I choose a 2 recliner model vela leather manufacture italian more spencil. I pay the difference about 650.00. So finally price was 2,542.00. But at the time that I received the new recliners sofa was made in china again.
After 2 months of used the problem is the foam cushion on both sofas is already uneven. Issue is bad quality of foam sponge materials. Every time that I sit it has a hole that made very uncomfortable. My husband weight is 156 pound and my weight 127 pound, no reason for damaged the cushion. I made complaints to City Furniture. Waiting for decisions. I requesting re-upholstered, replacing bad quality materials under leather.
City Furniture Company Profile
Company Name:

City Furniture

Year Founded:

1971

State/Province:

FL

Country:

United States

Website:

http://www.cityfurniture.com/