Bob's Discount Furniture
Woodbridge, NJ
Consumer Complaints and Reviews

I ordered a sofa and chair from Bob's Discount Furniture in Woodbridge, NJ. Both pieces were defective upon the first delivery, so I contacted customer service to request two new pieces. The second delivery came one week later and both pieces were again defective. I contacted customer service to inform them that I wanted to return the furniture for a full credit, at which time they informed me that I could only receive store credit as I "accepted the pieces into my home". I informed customer service that the delivery men refused to take back the furniture because their truck was full and did not have the room. After some difficulty, customer service finally agreed to refund my money. When I asked about refunding the money I spent on the protection plan and delivery, they agreed to refund the protection plan, but not the delivery.
After 45 minutes on the phone with customer service, I informed them that my credit card would not pay them for any of the furniture I ordered until I received my delivery fee. They responded by saying that was fine. We scheduled the pickup for 10/15/16 and they did not show. I waited at home all day on 10/15/16. I have contacted the person assigned to my case 6 times and left 4 messages to confirm the pickup; I still have not spoken with her.

On my second set of a sofa loveseat combo. Purchased GOOF PROOF ext warranty. Arm on sofa peeled. Warranty told me no coverage as defect. That was 5 years ago. Bobs, after going thru BBB, gave new set. Was 2 years old. I purchased 5000.00 of furniture. They, at the time, did right thing. Now the same is happening. Had a repair company to repair and they said, "Cheap leather. Never will last long". Now same issue. Want any consumer to avoid BOB'S. Scam artists and sell inferior products. Will not take normal wear and tear. Sweat on leather should be no issue. On his furniture, will crack and peel. Cannot be repaired. BUYER BEWARE. ADS ON TV A SCAM.

Delivery men. The men are very disrespectful when I asked that they not jammed the doors open with screwdrivers. One of them told me to go back to India. I am not from India, but that is not the point. He spoke with a heavy accent himself. Before they left, another said **.

My experience with Bob's furniture was horrible. I purchased set of two couches from them made from bonded leather. The salesman guaranteed that this material doesn't peel off or crack but if something like this will happen you have a one year warranty and goof proof warranty so your furniture will be fixed or replaced. One month later the material started to peeling off. I called them. They told me nothing can be done, this is normal wear and tear. What??? One month, couch barely used and the guy is telling me this is normal. This is BS, the worst furniture store ever. Never buy from them!!! I have lost $1400 on furniture that looks like old after one month.

Looked at a dozen chairs. Chose one. Added Goof Proof. Scheduled delivery. Paid on credit card. All good, right? What a FIASCO. Got pre-delivery call from a guy who was LOST. Tried to give him directions, we are 6 miles from the store. He doesn't speak any English is all he could say. He was gruff and hung up. What an idiot. NO BRAND LOYALTY AT ALL. Turns out, he DELIVERED CHAIR TO A COMPLETELY DIFFERENT ADDRESS. Took it off the truck in the rain, no less and left it for over an hour. Don't have to speak English to know that's just stupid.
Invoice info obviously wrong. In fact, my name was incorrectly spelled, my address was completely wrong, zip code not even close. Called store, our salesman had cust service call us asap. Meanwhile, Manager from store called us at our request. He updated the contact information and I asked for a confirmation email. Got it, still wrong. Repeated call to manager, updated again. CUST SERVICE called. They actually TOLD ME IT WAS DELIVERED TO WRONG ADDRESS AND LEFT OUT IN THE RAIN. ARE YOU KIDDING?
Told them don't DARE give me that chair. I told them they were not going to charge for delivery at all. Manager agreed to this, by the way, and said he noted the account as such. They rescheduled again. 4 days later. Delivered today. No Goof Proof, name incorrectly spelled. Anyone graduate high school in this company? Inspected chair, seemed ok. Solo, decided to check out reviews online re Goof Proof. Sure wish I'd read all this before stepping into the store. It's not an Ashley but it's ok. It'll last a while, so far anyway. I'm going to refuse the Goof Proof based on the reviews, why waste the money if they are always duping other people? I'll save the $70. Never go again. Will tell EVERYONE in my small community to NOT SHOP BOB's. Ridiculous overall rating -0. Bob, your people have very little brand loyalty.
How do I know I can trust these reviews about Bob's Discount Furniture?
608,728 reviews on ConsumerAffairs are verified.
We require contact information to ensure our reviewers are real.
We use intelligent software that helps us maintain the integrity of reviews.
Our moderators read all reviews to verify quality and helpfulness.
For more information about reviews on ConsumerAffairs.com please visit our FAQ.

I purchased a sofa and along with that their goof proof protection. It was nice before I pay money. But when I put a request for service they started drama. They fabricated a story that they already came to my house and couldn't locate me. In fact I was waiting for them for long 3 hours and nobody showed up. When I called them back to ask what happened, they are asking money to reschedule the appointment. They used very rough words nobody will expect in such a situation. Still my sofa is not serviced and not able to use. My sincere recommendation is avoid Bob's furniture. It's cheating. I am writing this with big dissatisfaction and disappointment. You have 100s of other option for furniture. Don't buy from Bob's don't use their so called "goof proof".

My wife and I bought furniture from Bob's. The people were all nice, when they sell you things. Afterwards, they sell you a warranty, but they don't tell you that you must keep their mattress cover on the mattress, or else they won't cover the warranty that they sold you, but today they came to my house to check the mattress, and told me that they won't cover the warranty, because there were stains on it. I will never go there again, and I recommend others to do the same.

We purchased a queen size bed with all the warranties. Within a year, the legs had fallen off the bed. This is because they are shoddily made, with no crossbeam support, and slide around on wood floors. Bob's repair men came out to look at it and agreed that, if they reattached the legs, they would just fall off again within a couple of weeks. They also agreed that we needed metal slats to avoid this problem. Yet when we called to follow up, we were first informed that we would have to pay for metal slats, and then that they were not available at all. This represents an extremely poor commitment to customer satisfaction and reflects the poor quality of their products.

I recently purchased in Warwick, R.I. and paid in full a full size bedroom set for my daughter and scheduled delivery for Saturday, October 1, 2016 in Boston, Massachusetts. This purchase was made well in advance and the location to where this delivery was going should of been more organized and looked into by the delivery department. Boston is a busy city, parking is horrendous and it would of been accurate to say that on this day, Bob's Furniture did not do their research.
Delivery truck arrived, questioned where to park at which time the moving company I hired was leaving and the mover suggested to unload the pieces and take his parking spot at the end of the corner. That did not happen and my daughter and I never saw them again. They just drove away.
My daughter made several phone calls to customer care and told the representatives on all occasions (4 different people in 4.5 hours) what took place, that parking in Boston is tight to begin with and the drivers just drove off. Was told that the driver went onto the other scheduled deliveries for the day and would come back after the 13th delivery of the day. By this time it's getting late and on the 4th call into customer care my daughter in now told that the deliveries are done for the day and that they MIGHT be able to delivery her bed on TUESDAY, October 4th. Was told there are no deliveries on SUNDAY or MONDAY. Mind you the delivery truck came at 12:30, spoke to 4 different representatives, got hung up on and there was nothing they could do because the men were done for the day until Tuesday.
My daughter didn't have a bed to sleep on, just moved into an unfurnished apartment with 2 other friends and I think we were both just shocked on the entire experience. Shortly after being told the bed wasn't going to be delivered until Tuesday, I then had to purchase an air mattress for the meantime. Today is Tuesday, October 4th and I drove from Rhode Island to Boston for a morning delivery that happened. This delivery team had a parking permit, brought the set in, assembled it and were gone within a 1/2 hour. In my future I will not be visiting or giving this company any of my business and have passed this story onto my friends and family.

Bought Bob's Furniture in VA. Took it to Florida (which Bob doesn't service) where it basically fell apart (Couch and Dining Room Chair). After MANY phone calls, we finally got an agreement to pay us for our Goof Proof Plus, plus damages to the furniture ($700+). Then we get a check for $249 and they tell us that's all they can do for us. CHEAP P.O.S. Furniture and worse customer service ever. That dweeby little Bob should be ashamed of himself!!!

Me & my husband stopped into the Deptford NJ store because we needed to buy a bigger size bed. I can hear the young blonde & another employee talking about me. They were very loud and rude. I thought I was shopping in the hood. Then I notice she was filming me with her cell phone & everyone was laughing. I never felt so embarrassed. I left the store and took our business to another store. I will never shop there again until you find some real mature adults to work there.

Went to the store to complain about a loveseat and the base of a swivel chair we had purchased. When the tech came to the house he was basically no help with the loveseat, he said he would order a new base for the chair. That was on 9/9/16. This chair was only a few months old when we reported the problem to the store. I called on 9/30/16 and after a runaround on the phone I finally got a person on the phone. Upon checking the order she said the part was not in the warehouse and would not be in until January 8, 2017. I asked if we could have another chair and was told OH NO, we have to wait for the part to come in. Four months for a part, that is just crazy. Now we have a chair that does not swivel and will not swivel for four more months. Bob's does not stand behind their products at all. Will never buy another piece of furniture from them.

I order the Copley Bedroom set. It's a king sleigh bed, headboard and footboard, chest of drawers and two night stands. I placed the order on 9/1/16. I went in knowing what I wanted placed the order and paid upfront and had it deliver with "breakfast with Bob's". I was excited due to I haven't move yet in and the place was empty so no problems with room. The delivery came on 9/8 and they kept me up to date with when they would be at my place. So far so good, at least I thought. I didn't notices the huge hole they put in my ceiling til l moved in knowing that was not there two weeks prior. The delivery men came and they bought in the queen size frame. I said "No that's not correct it's a king frame." The delivery man apologized and got the correct frame for the bed.
Now I didn't get in their way as they assemble everything. They were in and out, however before the delivery man left I tip him and he said to me "Did you get the warranty for the set?" and I said "Yes only for the chest", and he replied "You should have it cover everything". I thought that was a little strange but now I know why. I inspected the furniture and wiped it down. I was so upset by seeing it all scratched up, dented, chucks of wood was missing. I wouldn't have noticed maybe if I didn't wipe it down with a dry wash rag. As I continue on to look further into the set every single piece has these horrible scratches through the whole set. The footboard had a chuck of wood out that looked fresh. The chest had the same on the side and the scratch on every piece of furniture.
I was so upset.
I went to work and then went to the store, spoke to the saleslady who took care of me, very nice and was very apologetic but this is when it turn far worse. I had to exchange all seven pieces and I was told it would have to be the last one of the day due to the swap out. I was not happy about it but understood there was nothing I could do. I get a phone call a few days later telling me it's now on back order, but not "We're sorry" - nothing. The only reason why I found out is because a whole week went but with no response to my many attempts to customer services.
So finally I get a date and I had plans but made arrangements to be here. Then the bedroom set came in worse than the last. My bed is lopsided and every piece again has scratches again and the headboard looks like someone smash it with a hammer and then just stained it. I again call the store told them what happened, Carl the manger said "Come in on Sunday and will make it right." It's been delivered two times, this is going to be #3 come 9/30/16. I am so upset and disappointed by how they don't care about the customer but about only the money. I also know and understand it's dark furniture and yes there will be a few things but seriously two times and it's the same problem. I have looked at other furniture at other places, and yes they have simpler bedroom sets. It's this one I want and like.
It's not about the money truly it's about the product, how I was treated and the fact it's still not right and I have to waste more time on them. However I wonder if I paid with a finance instead of out right would it be different. I want it perfect and they have made the mistake not me. I want it fixed period. I have contacted social media and plan to put in a formal complaint. I am almost ready to say "No I'm done". I will see on 9/30/16 if it's right or wrong. Also may I mention the first set didn't make any noise from getting in and out of bed, the night stands sat right instead. Now they wobble - same with dresser. I am so exhausted with this company I wanna tell them somewhere to go. I will update this as soon as the 3rd set comes. I don't think I will EVER order from Bob's again. No class act there, and the lack of customer care just disappointing and disrespectful. Wish me luck!! Sadly disappointed.

I cannot even begin to describe what a nightmare dealing with this company has been. I purchased a bed on August 22nd, and later that day an associate called to schedule my delivery. The charge appeared on my credit card statement. I believed everything was all set. The delivery date came and went - no bed. I thought I may have misunderstood that date, so I called to find out when I'd be receiving my bed. A very succinct associate told me that order had been cancelled as they, "couldn't verify my credit card."
I asked what that meant, and all she could answer was, "I apologize, but our system just couldn't verify the card." I asked if that meant it had been declined (which it wouldn't have been), and she said no, but couldn't explain WHY it "couldn't be verified." She just said they had refunded the money to the card. I gave Bob's a chance to redeem themselves and re-ordered my bed. This time I did it at the showroom itself so I could be sure there were no problems with my credit card. It went through and my delivery was re-scheduled for that Saturday.
I was working, but my mother kindly offered to give up her day to be there for the delivery. She was busy trying to keep my cat from escaping as the delivery men left my front door wide open despite her request to the contrary, so she didn't notice until they had left that my bed was completely lopsided. It was crooked, wobbly as they hadn't put in all the screws, and worst of all, not even finished! They didn't even put all the slats on the bed! They just left the slats leaning up against my wall.
I have been trying to get someone to come pick up this bed so I can at least put my mattress on the floor to sleep for two weeks now. It takes at least twenty minutes to get a human being on the phone when you call, and then they treat you like an inconvenience and keep transferring you to other people and explaining why they can't help you. I've been sleeping on my couch for two weeks and Bob's is completely unconcerned by this. They even fought me on getting a refund for my defective bed, but eventually capitulated when I mentioned leaving a review on social media.
Then they transferred me to their "refund department," which should actually exist if they "don't do refunds" like they initially claimed. They are a shady, ridiculously bad company and no one should ever give them any business. Trust me, a slightly cheaper piece of furniture is not worth all the stress and frustration they will put you through!

We went to Bob's in Deptford NJ and liked the prices of the beds, sofas, kitchen sets for our new home. Once you order the items, they discuss delivery dates. Ours was weeks away but we had some beds so we could manage. Our date was sept. 20. We got reminder calls on Sunday and Monday but on Tuesday they don't show and they don't call. I wait 30 minutes to get a kid on the phone who puts me on hold a dozen times during a ninety minute call to tell me the new delivery date could be in two or three weeks, but I could have a 50 gift card for our lost wages. I canceled our order.
Last night I got a call from a Deptford store manager who said they'd reimburse our 200 Goof Proof charges and get us our furniture on Thursday. When we called to confirm tomorrow's delivery, they said we were never guaranteed a delivery date and that they will continue working on it. We canceled. Then another manager called to say they'd reimburse our 300 dollar delivery charge. But in the meantime, I read these reviews and got the chills, so we canceled. We have Raymour, Ashley, and Doughty's here and Sleepy's and I've had good experiences with all of them. Just got lured in by the floor samples and the prices. By the way, one of the managers told me they have 3000 deliveries per day. That's a lot of money and a lot of unhappy customers based on the mountain of reviews I've read.

I have only had the RECLINER for about six months. The chair needed repair soon after purchasing it. Then after that the chair completely stopped working. Needs a new motor, new remote and relay box. When I called customer care I was on hold and bounced around for a half hour. Finally speaking to a rude condescending representative, she said I would have to wait a month for all the parts to be delivered to the home. Then I would have to call back to get a mechanic to give a date to repair the chair. I bought this chair for a person who was gravely ill and really needs it.
Samantha told me her grandmother was ill with the same condition but there was nothing she could do. The customer service was despicable. She told me if I wanted to speak to her manager I would have to wait up to 72 hours and the only way could speak to her manager was to wait for this call back. It's a third party company and she refused to give me the name of the company I was dealing with. I would never buy anything from Bob's Discount Furniture again. Samantha gets a zero for quality customer care. WHAT A NIGHTMARE!!!

ANNIE 78" sleep SOFA with Bob-O-Pedic Memory Foam! We bought this for our guest room, BIG mistake. There is no way anyone can actually sleep on this couch. Horrible, uncomfortable EVEN with the memory foam mattress. They refuse to give us a store credit.

I purchased the maggie Sofa & chair from Bob's in Woodbridge, NJ. In less than 2 years all of the springs have popped on the cushions and we cannot use our living room furniture. I tried to contact customer service, but they put you on hold and then accuse you of damaging the furniture. This is the worst company to deal with. We now have to purchase a new sofa and chair after 1 year. I wish I had read all the horrible reviews before I wasted money on this crap. Many other customers have complained about the exact same thing. I will never spend another dollar in any Bob's store and have warned people about the poor quality and customer service. I guess in the end you get what you pay for. A couple hundred dollars extra for quality furniture and I wouldn't have spring sticking up my **.

I bought bedroom furniture less than a year ago and my tall had to be replaced and company added another fee for insurance on top of the insurance we purchase when buying the furniture. While laying on my bed the wooden bed rail broke. Now that has to be replaced. The quality of their furniture is so cheap, now I see why they make their customers purchase insurance when purchasing furniture, because they know it is not going last; they probably make more money on insurance claims than their furniture. That should have been a warning sign when they make you buy.

I purchase special sofa and love seat. After 6 weeks they deliver two different colors. Brought in my shipments. One month later they call me for the second delivery and then they call me back for the second mistake and will take another 6 weeks. Gave no discount whatsoever and they refuse to give me full refund, so don't buy from here. The management is TERRIBLE. (merchant I.D **, Ref # ** approval code **, purchase date 7/26/2016, time 19:41:05)

My husband and I, both close to 70, recently purchased a condo. Our plan was to buy a bed and then get the mattress. In the meantime we would sleep on the couch. I ordered a Spencer king size bed on 7/28/2016. The scheduled delivery date was 8/30/2016. At 6:30 A.M. on 8/30 I received a phone call informing me that the headboard was not on the truck and therefore the bed cannot be assembled. I rescheduled the delivery for 9/6/2016. I waited 5 hours for the delivery men and upon arrival, they took all the boxes to the second floor ready to assemble the bed. They could not perform the job because the headboard was missing yet again. I immediately called customer service and was told that the headboard will not be available till 10/4/2016.
At this point, since I paid for the bed in full with my credit card, I felt that I was being treated unfairly. I asked to be compensated by purchasing a mattress at a discount before the delivery of the bed on 10/4. We would at least have a mattress to sleep on instead of the couch. My request was adamantly declined by Tie **, a supervisor. She informed me that a discussion about compensation can only take place after the bed is delivered (another month). This is COMPANY POLICY. I feel their policy does not care about the customer and it is very inflexible. What do you think?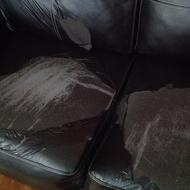 Stay away from Bob's furniture store unless you want to buy new furniture store every few years. I bought a sofa and a recliner chair 6 years ago but after 4 years the "leather" started to bubble up and then peeling, cushion sunk in cheap crap. The recliner has a lot of cracking, bought the goof proof and of course doesn't cover these issues, most likely because they know this is a major issue with their products.

Where to I begin? This has been the most horrible experience I have ever had with a purchase. I shopped around and chose Bob's foolishly trusting they actually cared about customer and had quality furniture. WOW was I wrong. After going into Bob's and a older women following me around while I browsed literally hawking me would not stop following, I should have known right there to leave. I found a living room set me and my girlfriend really liked. We sat with the salesman Victor who put on his phony act that he was sincere and their furniture was the best out there. We decided on a Bob-O-Pedic couch with large chair instead of the love seat, a marble table and end table. As well as an ottoman and lamp. The furniture was ordered and we were excited to receive it. They lead you on to make it seem as though they are so great and take pride in their furniture but the minute you leave that store your screwed.
On the delivery day 2 guys came and unloaded my furniture. I did not have a problem with the delivery guys however the first set of guys were sort of rough with the stuff. I say first set because in the matter of 2 1/2 weeks we went through 3 sets of couches and ottoman. Each time they came damaged beyond repair. They were completely unacceptable. They had marks everywhere, from long lines that looked like burn lines to stitching completely out of place. The first couch we received looked ok and I thought some of the marks from packing would go away. After examining closer I saw these were not from packing but yet clear manufacturer defects. The entire arm of the couch was worn out to the point there was a pinhole on the side, there was long marks that looked as if someone took a pen and drew across the pillows. The stitching on the side of the couch was sticking out and clearly assembled terribly.
There was a 3 inch gap where the arm meets the bottom that exposed all of the foam, and all of the pillows were lumpy. The ottoman was completely ruined, it was ripped, the sides were completely smashed in and the hinges were broken. We called and got these swapped out. NOTE: if you do make the mistake of ordering from these frauds and you have an issue DO NOT WAIT to call. Pick up that phone asap. After 3 days you stand no chance in any return. On the second delivery I had my doubts. When we received the couches and ottoman the second time they were even WORSE. I noticed this right away but the delivery guys refused to take it back and told me to call the 800 number to file a claim.
The 800 number by the way is full of incompetent morons. These couches on both sides of the arms had scrapes, marks and indents, and looked like someone rubbed the material with an eraser and wore it down to nothing. 1 of the pillows had an X yes a legitimate X through the pillow, as if they marked it as a POS defect. I was furious this time and told them the couches need to be checked before they are shipped. They assured me it would be.
On the 3rd time I didn't think it could get worse but it sure was worse than any of them. There was a 8in indent on the arm, there was a 6in gap in the spacing of the couch with wood exposed, all of the cushions were lumpy and did not even sit right on the couch and were out of shape and never regained shape. It was clearly defective. Towards the bottom of the left arm the material was all twisted which it should be perfect straight and flush. The ottoman was so crooked it looked like someone was on drugs who made it. I opened it and it smelled like 100 year old cheese. There was another rip at the bottom and this time every single side was smashed in.
I had enough and went to Bob's to talk to slime ball Victor **. Victor looked the other way when I walked in and I stared straight at him. It wasn't until I grilled him so hard that he finally came over and put on his phony act. He told me to call the 800# and didn't offer any help. He began to go on a rant of BS and telling me they will inspect it before it's shipped and this won't happen. I went to the office there and they couldn't even help so they dialed in to the 800# morons. After 45 minutes of waiting on the line I finally got someone. I explained my situation and had to fight and threaten a lawsuit against them to get my money back.
I have pictures of all this damage so no one can say I am exaggerating. I want everyone to see this for themselves and protect yourselves from these thiefs. They back none of their products and will not help you when things go wrong. They immediately defend their product and will give you any excuse they can come up with. Beware. Their prices might be good and they will fool you with their sincerity. They live a lie.
BOB Kaufman I hope you read this. You're a scumbag and I do not know how you sleep at night with how you operate your business. Every couch I had for the total of 5 days at the longest that I had each separate one, the cushions all sagged and got squashed in and looked 15 years old. I am not lying or exaggerating. If you do not take my word for it I wish you luck because you will need it. I thought I'd save money and was getting a great deal but in the end going to Cardi's, Jordan's, Raymour and Flanigan. You will spend a little more but you will be happy you did and in the long run save you from having to buy a new couch in 6-12 months because I promise you these couches will never last longer than that. Thank you for the most miserable stressful experience you POS's.
I kept the tables and lamp out of the review because they were not worth writing about. The end table came fine and is ok with me but however the living room table has a 12in crack. That is not a lie. I will post a picture, and there a pink mark embedded into the lines of the table. I tried to refund but they would not take the table. They told me they returned enough of my merchandise, the $183 dollars is not worth my stress anymore. BUYER BEWARE. STAY FAR AWAY FROM ANY BOB'S FURNITURE.

I have 3 bedroom sets from Bob's that I started purchasing August 2015. I first purchased the bunk bed set with the bookcase stairs. I did purchase the goof proof with it. My daughter scratched her name into the wood. I called Bob's and within a week, they came out and fixed it. The second bedroom set was the Madison girls twin bedroom set. The mirror became disconnected from the frame, also the knobs on the dressers were misplaced. A technician came out in about a week and a half, he tried to fix the mirror but was unable to.
He had me speak with customer service on the phone and they told me they would send a new one out. I received it a week later and they replaced the knobs from the dresser. They only thing I don't like about Bob's is the mattress covers. My grandson stayed the night and had an accident in my bed and it went straight through to the mattress. I contacted Bob's and they informed me that they will send out a new mattress cover and have someone come out and clean and sanitize my mattress. So I guess we shall see. It is September 2 now, so I will see how long this process takes.

I originally bought a mattress and box-spring in Feb 2015. About 120 days into use the mattress began to sag. A tech was sent who measured it at 1 1/2 in. I bought an upgraded mattress in Aug 2015. In another 120 days this mattress, too, failed. The only answer I could get from customer service was "you may come in and get another mattress, but after 30 days we will not refund your money." I explained that this was not a comfort issue many times.
In May 2016 a letter was sent to Bob's from the Attorney General's office asking for resolution within two weeks. No response. Another letter from the AG was sent and on August 9 I received a letter from the AG with a letter from Bob's saying that I could receive a refund. They picked up my mattress on August 10 (but NOT the box-spring). As they would not give me a refund over the phone, it was Monday, August 19 before I could get to the store. The customer service desk was helpful and said they had put the money back onto my card.
It is now August 30 and I still do not have my money. I called the store and was told that there was a hold on it because they had not picked up the mattress! They promised to get back to me today, but I'm still waiting. I have been sleeping on an air mattress for 3 weeks now... not good for the back of a 71-year old woman. AND, the service techs will not leave any written receipts when they come. "That's all on the computer." However early on I tried to get copies of these numerous receipts and was told they could not be printed and sent! DO NOT BUY FROM BOB'S DISCOUNT FURNITURE STORE!!! For a few extra dollars and sometimes less, you can find a better deal at your local furniture store.

I bought from them in order to save one to two hundred dollars. I cannot express to you the amount of headaches I have had due to their crappy quality. I am sorry but that is the only word that comes to mind when describing their quality! I have always purchased my furniture from Levitz (when they were open) and Raymour and Flanigan. I decided to give Bob's a try time and again. My daughter's bedroom set was decent for the price and because she is so dainty and careful about keeping her things nice it has held up.
Living room furniture especially all four of the recliners have given us problems! Yes, they will come and fix but for God sakes does anybody want to constantly have appointments and strangers in their home??? I have better things to do like having friends over but I can't because they have nowhere to sit! One recliner was exchanged for a new one because when my elderly mom sat on it (all of her 130 pounds) it broke on the spot. That was the "cat nap" recliner. That was replaced with the "Jerry Boy" model recliner and that one lasted "so much longer" about six months and broke. Also, the splinters my family dog kept getting we had no idea was coming from the Jerry Boy recliner. Couple of vet bills later here I am still stuck with the disgusting broken recliner.
I am getting very close to breaking it and use it for warmth this winter but I am afraid all of the chemicals used to hold the particle wood together would kill my family. Stay away from Bob's Headache Furniture. Pay an extra hundred-two hundred and get yourself something dependable... such as a recliner where you can actually sit. What a novel idea... a chair where you can sit instead of rolling onto the floor and taking a trip to the emergency room!

I bought a Bedroom Set in Bob's Furniture and I also got the Goof Proof Protection Plan. The paint on one of my bed rails like the veneer was flaking off. It look like when formica peels of the wood, it does not even look like paint. My dresser the one with the mirror you could not put down anything on top of it because the paint would scratch. I found that strange that the paint was so easily scratch. My bed with the exception of the one bed rail, the Tall dresser and my night table the paint finish was fine. I would dust it and it was fine. The problem was with dresser with the mirror. I was afraid to clean the top of the dresser or put anything on top of the dresser because the paint would scratch right away. The paint finish was very fragile only on the top of the dresser, the rest of the dresser was fine. The top had a few scratches on it. The bedroom set was 2 years old.
Then I recently had a living room sectional deliver with a swivel arm chair which I paid $199 for the swivel chair only. The swivel Chair had a crank loud noise. I sat on it the same day it was delivered and it was tilted. Mind you this is a brand new furniture. I proceeded to call Bob's customer Service to get service for my chair that was just deliver. After 2 weeks calling Customer Service, the calls would get cut off. When it would get to the part that it say press 2 for repairs bingo the calls would get disconnected. I would call all day long the same thing happen. Finally I got thru and I told them the problem about my swivel chair and the lady on the line told me that my goof Protection plan would not cover the chair. I went off. I told the customer service rep this is not even about repairs, this chair was just deliver and it is damage. The chair look it was used as a floor model or it was a returned.
So the customer service rep was going to send an inspector to check the chair out to see if Bob's would honor the repairs. How dare them. After 2 weeks the inspector not a repair guy came to inspect the chair. The jerk was in my house 2 minutes. Did not even check the chair and he said Bob would get back to me. Well Bob's customer service did get back to me like a week or perhaps 2. I do not recall. Customer service rep told me that the inspector report said that the chair was fine that he did not see anything wrong with it. Also the Bob's rep mention that why did I wait after the 30 days to report this. OMG I proceeded to say it took 2 weeks to get thru the Bob's customer service line, plus the inspector was sent 2 weeks later. Now that is not my fault.
Regardless I had the Goof protection plan. I was so upset I went to the store that I purchase my furniture from. Being that I had brought a living room set and a queen size bed as a house warming gift for my daughter, awaiting to be deliver to her new home, My daughter also had brought queen size mattress and a dining room set also awaiting to be deliver to her new home. I asked to speak with the manager, so you know they were going to take care of this right away, because I was going to cancelled my pending order so was my daughter was going to cancel her order too. I got the head manager. I told him the whole story about the not being able to get thru customer service, I told him about the swivel chair and I told him about the jerk inspector that they send and said there was nothing wrong with my swivel chair.
I told about the goof protection plan that customer service proceeded to say that that goof plan would not cover the scratches on my furniture. Then I said "if that is the case please cancel my pending order" and my daughter told them to cancel hers. The manager was excellent, even him could not get thru the Customer service line, but I had a repair guy come within 2 days. He verified that my chair was tilted due to that all the screws were loose on the inside of the chair and there was screws missing that he had to replace. He oil the chair and it was ok. I still feel I should have had the whole chair replace. It was not fair they deliver it that way. But it got taken care of. That goes to show you the inspector they sent was a big jerk, there was something wrong with the chair. I told the manager that inspector should not even be send to people's homes.
Getting back to my dresser the manager told me to call customer on the the dresser because the bedroom set was 2 years old already. Now the drama with my dresser it gets worst. I was told that the goof proof protection plan does not cover the scratches on my dresser and the peel paint on my bed rail. I proceeded to say to the customer service rep "you have not even ask me what the issue is and you are telling me that is not cover by the goof proof protection plan." I lost it and told her that Bob's needs to make some corrections on the Protection Plan because it does states what the goof plan covers.
Finally after all this they sent a guy out to fix the problem today Aug. 24. The guy told me that the bed rail part of my bed, he could not repair it but that he will report it to Bob's to see what they are going to do about it. That I would get a call back from Bob's ok. Now remember this dresser just by touching it too hard the paint would get scratch. I COULD NOT PUT ANYTHING ON TOP OF MY DRESSER. THE FINISH ON PAINT WOULD GET SCRATCH. When dusting the top of this dresser, I had to be very careful because it would ruined the finish on the dresser. The repair guy was repairing the top of the dresser. When he was done, he told me to wait 2 days for the paint or whatever he on it used to dry. I said ok thank you and thought he fixed the problem.
Well as the paint or whatever spray he use on it was drying, it was turning white on my black dresser and it ruined the finish on the top of my dresser. Now I have a bigger problem - the paint streaked and it left white marks on my dresser. What a nightmare. These scratches before the repair were done were not so bad, but after the repair guy got thru with my dresser the scratches turned white. I could have done a much better job on the scratches than the repair guy did or maybe the paint they used on the dresser when it was made was no good, maybe that is why the repairs did not take. There was something wrong with the paint they used on the dresser to begin with.
So here we go again I called customer service to report that it. When I finally got a rep I explained to her what happen to my dresser and she proceeded to tell me that she was sorry but that there was nothing Bob can do. Again I lost it and I told her that my dresser was ruined by the repair guy that came today to fix the problem. I told her that if they do not do something about it, that I would do something.
So finally the rep told me she was going to send me a email that would take 72 hrs for me to receive it. Once I get the email from them, for me to email them photos of the top of my dresser where the damage was done by the repair guy LOL and they will decided whether or not they will handle it. I have spend a lot of money on Bob's Furniture. The biggest rip off they have with this goof Proof Protection plan. I hope the problem with the dresser and the bed rail will be resolve. They got away with my $199 chair. It should have been replace not fixed. It was brand new. This experience with Bob's Furniture was a complete nightmare.

MY EMAIL TO THEM: STILL NO RESPONSE...Terrible customer service, terrible service plan. Terrible furniture and they do not fix anything....
My husband in Oct. 2012 purchased some furniture from the Yonkers, NY store. The piece of furniture in question is the Maggi Choc. 92" sofa sleeper. The problem with this piece is the arms/brackets for mattress. Both arms are cracked. When you get up and brace yourself as you get up the arms they sound like egg shells cracking. There is an actual dip in both arm that were obvious to the service tech before he even touched anything.
We entered your store in Poughkeepsie on 7.21.16 to actually to purchase another piece of furniture and we met a wonderful salesman named Joe ** to help us. On our way into the store we saw the Maggie sofa sleeper and when we met the salesman we mentioned the sound the arms made to him. We took him to the piece and asked if this was normal. He said absolutely not. He called it a manufacturers defect (something similar happened to him), so we proceed to ask if this can be fixed? He said it depends on what the service tech says, it may cost too much to fix and they may just replace it. He asked if we had the goof plus and we actually had no idea that we had it until he looked in the computer and found the order and it says clearly that we had it.
Since we had the coverage this defect would be covered. We spoke to the manager after sitting with Joe so we can resolve the issue and she even denied that we had the coverage on the sleeper sofa. We told Joe and he couldn't believe that she was denying it as well. He said the best bet is to call customer care. Which is what we did.
So it begins: We set up an appt for a service tech to come out (Joe's recommendation.) He came on the 28th of July. 1st he had no Bob's furniture brand clothing on, he was sweaty as I was a little concerned with his unprofessional appearance. He asked some questions, took some pictures, asked to use MY phone and spoke to someone, handed me the phone and just left.
I had no idea who I was speaking to and before I got a chance to ask he was gone. He called my husband just before he came because he was at the wrong address (which I specifically told the rep on the phone when making the appt of the change of address) and his phone number was blocked. This is why I say shady. Customer service dropped the ball on the update of the new address correction. When I originally called customer service to set up the service tech appt it took me 20 mins to convince them that we had the goof plus on the sleeper sofa. It's the mattress that we declined it on. Once she realized her mistake and apologized she made the appt. Very frustrating!!!
When the service tech left and he left me on the phone with customer care, we spoke for 5 minutes. He called it accidental and then we got disconnected. I had no idea what that meant so I called back. I spent another 15 mins convincing the new rep of the same issue re: the sleeper sofa and the goof plus. Once again I told her it was the mattress that wasn't covered. She was very hostile, rude and unprofessional. She was talking over me and couldn't care less what I had to say. She asked why I waited to so long to call. I told her it didn't matter that I was covered for 5 years & that I had no idea of the plan until I walked in the store and spoke with Joe on the 21st of July.
She questioned my character, and that made me so mad. I couldn't believe that I had to convince this person that I had no fault in this and that the same piece of furniture in the showroom also had the same problem... She didn't want to hear it and said that there is nothing she can do bc that's what the service tech deemed it. I was so enraged... what kind of customer service is this? They accused me and my family for the manufacturer's defect in the arms. How can this be our fault? They obviously don't want any blame on this and they don't want to stand by their coverage.
I have 3 other couches for over 20 years and not once has there been a problem. To top it all off the brackets on the mattress are broken and the top of the mattress is almost on the floor. I wanted to file a different claim for this but I don't want anyone from your organization in my home. This has been the worst customer service I have ever experienced. They are not taking any fault in the decrepit piece of junk furniture I have. I was so disappointed with the store manager in Poughkeepsie, as well as your service tech and your customer care which is the worst by far. I need something done, this is completely unacceptable. Thank you for reading. I hope we can truly resolve this issue.

My roommates and I purchased a couch & chair set from Bob's last summer (2015). Since then, every single cushion on our chair has had springs jolting up causing serious discomfort when sitting on the couch. At first, only one cushion broke and Bob's sent a new part pretty quickly (still after 3 or 4 phone calls reminding them they needed to ship us the part). Then, the other two cushions subsequently broke as well and (this being back in May) Bob's told us they wouldn't have the part until mid-August. Ok. We understand. Sometimes parts are on back order. But did Bob's offer to do ANYTHING for us in the meantime? NO!
So today, August 23rd, I decide to call to see where the ** our new cushions are. And what does the guy on the phone tell me? (After I've been on hold for 10 minutes) NO PARTS UNTIL OCTOBER. This place is a ** joke. There is no help when you speak to one of the monkeys on the phone, and when I asked if I could speak to anyone higher up he said no they would give me the same answer. I said "you should be giving me a new couch" and he said that he can't do that and the only thing I can do is wait until October. Well, the only thing I can do and will do is buy a new couch, never shop from Bob's again, and tell every human I possibly know that this the WORST furniture store I have ever encountered with the WORST customer service on the planet.

The products are not made well. When you try to get it fixed it's a whole other issue. You have to constantly call service, then I got my sofa replaced with another because I didn't learn the first time. They delivered the 2nd sofa, one of the cushions had 3 stains on it. I'm tired of having to leave work, just to have the product break or return a piece of it because of stains. Then I schedule to have them deliver the cushion at my office and they are not scheduled to come until after business hours, which they were told when scheduling what the hours were. Horrible. If you do not want to great aggravated do not purchase from them!!!
Bob's Discount Furniture Company Profile
Company Name:

Bob's Discount Furniture

Website:

http://www.mybobs.com/