Aaron Rents
Aaron's, Inc. (NYSE: AAN), a national leader in the sales and lease ownership and specialty retailing of residential and office furniture, consumer electronics, home appliances and accessories, has more than 1,800 Company-operated and franchised stores in 48 states and Canada.
Founded in 1955 by entrepreneur R. Charles Loudermilk Sr. and headquartered in Atlanta, Aaron's has been publicly traded since 1982.
In 2009, Aaron Rents re-branded to Aaron's, Inc to bring the company in line with the same name that all stores now operate under. Over 55 million households across North America know and trust the Aaron's name.
If you need further assistance with your customer service complaints in reference to your local Aaron's store please contact Jessica Rudnick at 678-402-3403 or email response@aarons.com for the opportunity to resolve your concerns prior to posting a review.
Consumer Complaints and Reviews

Been renting 3 months. Got behind. They took refrigerator. 2 weeks later they want to return it and I said I already got one. Told them we talked on phone. Said be in Friday. Make payment and was told that be ok. So 1 hour later they came back and took living room furniture and bedroom suite. They left the stove. They have no communication with each other. This ordeal does not make sense to me. It's horrible experience...

Dont go to wenatchee Aaron's. The new manager is awful. I have been a loyal, early payoff buyer for years. My warrantied mattress was seen by the crew and deemed to have a flaw. Manager said she would replace it right away. 4 months later I am still on the couch. Not even a word from her, and worse I sent a friend in to see if they had a extra firm and sure enough there is one on the showroom floor. Save your money and go anywhere else.

Tired of them. I went to rent a bed and fridge. I have been with them and paying on time for over 5 years. I always return my stuff when it's all but paid -- I have lately anyway because of changes in work/School geographies. So 3 1/2 months later they want a new application - after having been with them for ages and paying out way more money than the items were worth. They want my references again and I didn't think they actually call them all! They called and I am getting calls from people saying that Aaron was calling about me. I am sick of this. What I do is my business!! If I were late for a payment and they couldn't find me I can see checking a reference and calling on it but not when I am a prior excellent customer and have paid them for years!! Very illegal practice and I will be contacting Multiple agencies on this illegal practice -- if anyone wants to join me in a joint suit please respond to this.

My husband and I rented a chair from Aaron's and that was the worst mistake we had ever made. First off we told them that we needed the payments on the first Friday of the month. Considering that is when both of us get paid. On the first they would be blowing up our phones while we are at work. Then the chair broke so they came and got it to "fix" it. They had it two weeks longer than they told us and wouldn't let us know what was going on with it. Needless to say the chair came back in worse condition that we sent it in. When we received the chair back from being repaired if we would have sat in it the back would have broke off. So we called them again. They came to "fix" the chair at our house. They didn't do anything to the chair.
When my husband called them outraged that our chair still wasn't fixed they told him that I told the repairman that the chair was fine and it didn't need fixed. My husband told them we no longer wanted the chair. They were supposed to come pick it up this morning between 10-3. When I called them this morning to see if they had an estimated time because we had a family emergency happening they proceeded to tell me that they weren't supposed to be there until between 3-7. She said "but let me call them and see if I can get them out there right at three and I will call you back." 2 hours went by and I still hadn't heard anything so I called them back.
A different lady answered the phone and she told me that my appointment for them to pick it up today was cancelled. I told her "no it wasn't. I want this chair out of my house today because all you guys do is lie." She said "I will have someone out to your house as close to three as I can." It isn't now 5 and they still haven't been here. So much for being with my family today when we have a family emergency going on. They don't care about customers. Customers are just another number to them. I will never rent anything from Aaron again. This is the store in Mount Pleasant Michigan.

I would highly recommend the store location on Blackwood Clementon Rd. The people in the store are always courteous, kind, and willing to work with you. I will be a repeat customer.
How do I know I can trust these reviews about Aaron's INC?
611,656 reviews on ConsumerAffairs are verified.
We require contact information to ensure our reviewers are real.
We use intelligent software that helps us maintain the integrity of reviews.
Our moderators read all reviews to verify quality and helpfulness.
For more information about reviews on ConsumerAffairs.com please visit our FAQ.

I would highly recommend Aaron's furniture on West Judge Perez!!! The people are so very helpful and full of product knowledge. They made my situation so much easier! I had just moved to the area and they were able to fully meet all my needs, and the store is always super clean!!!

Store number F749 is the best Aaron's ever with Mike and the crew. I love the furniture and they are willing to help out no matter what you ask for. I am a repeat customer.

I'd had rented from Aaron's for 6 plus yrs, have a few tv's and furniture pieces. I rented a mattress with a bedroom suite, and a laptop. I called them to tell them I no longer wanted to rent either pieces any longer. They waited for weeks to come and get them, always making an excuse of some kind, they couldn't. They told me I was late and was never late on payment, always was early. They took me to court stating the laptop was damaged and the mattress when absolutely nothing was damaged at all. This guy Ray, looked right at the judge and lied right in his face. So... this went on my credit. One thing for sure, I will never pay them... not ever even if on my credit I can work my score up to a better level... These dirt bags are nothing more than criminals. Stay away from the Waynesboro VA store... It's terrible. Their entire personal affect changed from smoky and nice, to nasty and rude.

2 months ago, I called and inquired about a payoff amount. It was $273.00 and some change. I paid $188.28 in another 2 payments. I called today 9-9-2016 for a payoff amount. I was expecting maybe $100.00 and some change. Why is the amount $282.042? They blamed it on New Jersey taxes. HOW? I would like an explanation other than "I don't know" from Aaron's employees. Or how do I contact the state for a explanation?

Was told that a washer and dryer sold to me could be delivered to address other my own. After making ON TIME payments for 3 months, manager told me his boss said this was against store policy. Jake, the lying manager, reissued the finances to the residents at the home holding the appliances. They began their initial payment on these items as new. They received no credit for my payments and my $400 plus in payments were never reimbursed. They were paid TWICE for the same items.

I have been an Aaron's customer off and on for years. I made the fatal mistake of renting from the Aaron's in Johnson City, TN. The manager, Sabrina is a liar and she is very manipulative. She is nice til she has you reeled in, kinda like a fish. Once you are hooked, she lies and manipulates you to the max. We were going on vacation and sat a bedroom suite out for them to pick up. We called multiple times to get them to pick it up. Sabrina said "we won't pick it up until you make a payment on the washer and dryer" but told the district manager, Brandon, that she didn't have anyone to pick it up that day. No big deal, Tuesday was another nice sunny day and again she wouldn't allow anyone to pick it up til I made a payment on the washer and dryer, which I did on Thursday.
When we called them on Monday, we spoke to a nice gentleman named Jeremy. He told us Sabrina said she would not pick up the bedroom suite until we made the w/d payment but the next time we talked to him, he said "I told you we had no one to pick it up on Monday", to which I replied "No one on Tuesday or Wednesday either?" They claim they went out on Friday and the entire bedroom suite was ruined, which I know was not the case because we covered the dresser and nightstands. They are again just trying to be manipulative. They also refused to give me a receipt number for this review and said that the district manager would be handling my account from now on.
I can't believe how this store does business and maintains customers. I didn't believe it to be unreasonable to try to return merchandise but a payment on another account was held over my head and they intentionally waited til after the rain from Hermine had wet parts of the bedroom suite. Please people, this is a true representation of this store and I am just trying to let you know to avoid it. I tried to transfer my account to Kingsport and was refused that as well. Sabrina really knows how to play the system and lie her way out of deals. Not to mention, this store has been through about 4 managers since I got this bedroom suite and that should have clued me in that there was something wrong in Johnson City.
I will not deal with this store again, will make payments online to keep away from the evil that works within this place. I contacted corporate the day they refused to pick up the furniture which was 8/29 and today they just got back with me on my complaint. I guess they do this underhanded stunt to try to make people pay for the merchandise that they choose to not pick up. I am not complaining about the price... this is a complaint against the employees that fall prey under Sabrina. By the way, the only reason I was returning the furniture was because the bed was queen and I needed a King size. The store number is C1322.

Aaron Rental tells you they will report to the credit agencies if you pay off an item and will show as good credit. When Aaron reports it does nothing for your credit because they do not report the payment history. In fact it can hurt your credit either way by not paying or paying it off only hurts your credit more if you do not pay and they have to collect their merchandise. If you pay off your account they turn it in as a closed account with no history which in turn gives you a few points off your credit report so be careful if you chose to rent items to own. Please be aware that paying for your items on time does not help your credit but if you do not make your payments it will hurt 50 times more than a few points off your credit.

Wanted a new washer & dryer and build credit. I was told credit reporting would be done monthly - never late. I called asking for a new WM & no dryer, dilapidated washer we have them I provided the models #. I have. When we get there they give me a price on a used one. I SAW The machine. It looked new but wasn't I already made a down payment so I'm stuck. So they assured me that for warranty purposes it is considered new. I not according to Samsung who Happened to say the unit was repaired before?

OMG! I thought I was the only one that's had a bad experience with Aaron's! I deal with the one in Richmond KY, I have to say that the manager there Bobby has been good to me but others have been so smart asses! Anyway I financed a washer and dryer, riding mower, big screen television, a refrigerator and a laptop. I've been a good customer, but here lately they want to call me before my payments due, passed me off! I have everything paid off but the television two more payments and I am done with them, the riding mower constantly breaks down, but the biggest issues is the Amana washer dryer set.
I don't pay much attention to the contracts, but they charged me $1,900, for a used set, you can buy a new set for $450! But, I hate the lid locking feature! And when they gave me a replacement washer, it was junk & they tell me my warranty ran out! So I said screw this! I got on eBay & found a Maytag washer dryer set for $40 - they are 28 years old and work like new!!!
My wife loves & missed being able to raise the lid, let whites soak & change the settings etc... yall know what I'm talking about! So I called a guy who bought ANY washer not working for $20. I called him, he came out & he wouldn't buy it, lid locked, new kind! Only thing wrong was, when it spun, the tub banging, out of control. I replaced everything, eas in perfect balance, etc... The Maytag is made right! No plastic tub & springs, but metal tub & gears, old school!I Was crazy to get involved with these people, but I had bad credit and I've learned my lesson! I can now buy stuff at a low interest rate, I have decent credit now & I don't have to pay triple for stuff! Save your money, buy good used products, sometimes they have warranties on them, but I can fix about anything and I was so stupid the phone with the rent to own place!

Aaron's is a bad place to get your furniture from. They are always rude if you are late on a payment. Even if you make your payment, they still call you wondering where your payment is. They obviously do not communicate with each other. And, when you do have to make a late payment, they talk to you as if you aren't paying because you just plain don't want to. I feel they purposely try to make you feel like crap. I feel like I am on pins and needles when I know I won't be able to make my payment on time because they make you feel scared and nervous. I think they should make some changes as far as THEIR customer service goes. They sure don't make you comfortable renting from them.

Just...wow. I have been paying on a washer and dryer for a year now and figured I would pay it off with a credit card I just got. My remaining balance at Aaron's was $1,311 and my credit card had $1,250 balance so I figured I would pay that off and leave only 61 bucks left to pay at Aaron's. I had planned on paying that final 60 in another day but to my surprise in a matter of 24 hours Aaron's has decided to show my new balance remaining as over $600. So in a matter of 24 hours my remaining balance went up over $550 dollars for... some reason. I suppose when I call to question why this has happened they will have a lovely fine print BS reason. DON'T EVER USE A SERVICE LIKE THIS!

Absolute Zero Stars. I live with some relatives that bought and rented Aaron's furniture. Aaron's is a fraud. They act all good the first month then it immediately goes downhill from there. The fully paid for washer and dryer after a month immediately started having problems. Clothes don't fully wash or spin and it stalls making an awful screeching noises. The dryer takes two to three times to dry anything and I'm talking about medium to small loads here. Then there's the rented furniture they were charging for items never received for months before fixing the problem. Then they were told that we wanted to give up everything but the couch because it's the only object we could afford and they refused to take it back and we were charged for unwanted furniture and late fees.
Now they are going to basically steal the furniture knowing we will pay them by Thursday this week so they decided to come take it knowing we want it the couch not the other furniture. Basically don't buy anything or rent anything from Aaron's. It's not worth the price they're asking for their falsely believed to be working electronics to the furniture hiding broken insides/springs. Honestly it be cheaper and longer lasting to buy from Walmart or small companies because they can't afford to cheat or lie to. Read the fine print and make them sign a official legal agreement beforehand and have everything examined before and after if you dismiss these reviews protected yourself even if you don't believe.

I purchased a Samsung fridge from Aaron's. Paid it off last year May. This year it is making noises that it never made before. I have raised the issue to them. No response. Please help me in making contact with Aaron's or Samsung regarding this matter.

My husband rented a mower and it broke down a month later. Aarons came to get it to fix it. A month later it's still not fixed. Mgr promised to send out a new one. 2 weeks later it's still not here. He's always got everything from them but now they have lost his business. This store is in Kingsport, Tn... They are very rude and lie. Stay away from them...

So I rent to own a washer and dryer. I have been a customer for at least 3 years. I've never had a problem with their customer service until today. I have been waiting for over a month for them to come out and look at my washer and dryer. I am still waiting on it to be fixed. I have spoke with the main branch manager at least three times this month alone. I was told I was not going to have to pay for this month because it's been broke the entire time and the manager tells me that they paid for this month however that is not possible because last time I went and paid I only owe $292.
So they are wanting me to go ahead and pay off my washer and they say there is a 2 month warranty on it. However I wonder what's our warranty is even begin or over is someone going to come up at my washer and fix it. Oh no I'm not about to make another payment until my washer is fixed for good. I wish I knew who to contact. Someone above Aaron's to complain because I don't know if this complaint will get that high or not.

We rented a bunk bed from Aaron's for my two special need children that was infested with bed bugs. Aaron's took no responsibility whatsoever. Aaron's used Orkin to investigate and we all know how that goes. My 2 year old and I was ate up. Aaron's came and got their bed with no apologies or anything. Gave us our August money back only after we signed papers agreeing to not sue but the catch was they needed my kids name for Orkin. Straight lied used their name so we couldn't sue on their behalf. I feel they did that under distress because I needed this month's money for my kids to have a bed. Not only do they deny it's their fault, they made us sign a paper after lying. Aaron's is rude. They lie and VERY UNPROFESSIONAL. I'll never recommend them to anyone ever after being with them for about 4 years. Just plain out inhuman.

I received a phone call from this company about making a payment. The customer service that they have is horrible. They do not treat you with any respect and assume that every payment will always be late. After I pay off my washer and dryer, I will never purchase anything from these people again or refer any of my friends and family to get anything from them.

On October 6, 2006 I closed on my first home. I went to the local Aaron's and I asked for the manager. I let the manager know that I needed EVERYTHING for my house! I needed a living room set, a kitchen set, a queen bedroom set for me, a twin bedroom set for my daughter, a bunk bed set for my boys, a washer & dryer set, a stove and a fridge.
I also told the manager that I didn't want anything they had on their showroom floor. I also let him know I wasn't renting but buying. He led me into his office and allowed me to look on his computer at the furniture they had in their warehouse. Everything I ordered came from the warehouse. But it would take days for them to get it in so they offered to give me loaner stuff til MY stuff came in. I gave them $750 that same day I ordered my stuff. Then when the delivery truck came with the loaner stuff, I wrote Aaron's a check for $2,500.
As the months passed by, I kept in touch with them asking about MY stuff that I ordered. The first thing I got that I did order was MY bedroom set. Then my boys beds. Then my kitchen set. Then my living room set... well the couch & loveseat. The chaise was missing. Then the washer & dryer set. I never got my daughter's bedroom set. And I was paying them! So the deliveries of MY stuff were from October 2006 'til May 2007. It took months!!
In June 2007, they all of a sudden started asking me for money! And I told them I'm still waiting on stuff I ordered!! Next thing I know, they taking me to court. But by the time the court date came, they already had their stuff! On July 11, 2007... I was home alone and I was naked. I heard someone at my front door. By the time I made it to the living room, the Sheriff along with Aaron's delivery men, were entering MY home!!! They had hired a locksmith to pick my lock and they came into MY home!!!
I asked the delivery men what's going on?? They were the same ones who delivered everything else to my home. One of them said to me, and I quote: "I don't know what's going on! I know for a fact you paid for your stuff. I don't know what they did with your money!" I went to the court date and I had receipts and statements from my bank saying that I had been making payments. The judge refused to hear me out. I lost. They won. But they lost a REAL good customer!!

I've been a very frequent customer of Aarons for 10+ years. They have always been extremely nice to me. Well I guess this past year the store I go to changed management, because now apparently I'm a number and not a customer. I got home yesterday and the Aarons truck was outside of my house. So I confront the man and he ask for my grandmother who is not at the house. So I tell him that she's not home and he goes off and says that I need to pay for my grandmother's product or he's going to take it. I found it very offensive that he's going to try to take my money for something that isn't even mine. That's like going into a bank and demanding money out of someone else account.
So after I pay my stuff off I will NEVER go back to Aarons. They must get customer complaints a lot because their web page for complaints doesn't work. It just throws you through a loop. Oh here's some justice done to that guy. You want to know how I got out of paying. I told him I'll see what I could do, opened the front door to the house, and locked it and went on with my day. That guy was standing outside for about 2 hours knocking. Ohh was that fun. Looks like I got the last laugh with these jerks.
Updated on 9/10/2016: Well my last issue with Aaron's never did get resolved and now a new issue has arrived with this bunch in Johnson City, TN. Well we were paying on a fridge on the payments were almost at a end. Last month we were prepared to pay the full payoff amount so we could be done with them. They would not allow us to do that. So this month comes and we are 10 days late cause we have to live check by check week by week. So we didn't have the whole 90 dollars to pay it then so we offered 80 dollars. Ten dollars less and they would not take it.
I'm way beyond mad. My last issue was addressed with "we will call you within 48 hours to talk about this." Never happened. I talked to the manager Sid and he didn't care too much either. I can never get a hold of corporate office or a GM. This is my grandmother's account for this fridge not mine. She's over 80 and the stress that Aaron's is giving her is very upsetting. So I'm guessing if I don't hear back which I'm sure I won't I'll be contacting Better Business Bureau. The stuff Aaron's does is unethical business practices.

Recently I bought a Dell Inspiron from Aaron's at Reynolds in Toledo, Ohio. When I received the 1st laptop it had a virus. This store had the laptop for a month. Finally they said they could not figure out the problem so they order me a new one. I had this one for 2 wks. Something was wrong with the computer's charger. Now I have been trying to get this 1 fixed.
I was told by a woman named Tiffany who is a computer expert to "bring it in and we would figure it out". That she would be at the store. When I got to the store she had called off (naturally she does this a lot) and then when I tried calling Aaron's the next Monday she wouldn't return my calls. When I finally got her on the phone she wanted me to again bring the computer in. When I told her I didn't want to do this because I have injured my back and don't drive so I have to take a bus. I wanted someone to come out and work on it here at my house. She was rude and argumentative. I'm a senior and shouldn't have to put up with this crap.

Yesterday Friday August 6th 2016 at 300 pm. We had a chaise lounge chair and a sofa delivered. I paid my house off today and for a gift my mom took me to Aaron's to buy me new furniture as a gift and it was to be delivered the day I paid the last payment. Well I fell in love with this nice dark brownish gray set that was on their floor right up front by the window. So yesterday they was delivered. I was so excited 'cause I had a big day to celebrate the paying off of my home. So my child whom has health issues was born with low immunities and allergic to everything from detergents, soaps, foods, meds, bites. Ex. he was sitting on the sofa and was starting to get hives. I thought from maybe the stain guard on the furniture. So I put a white sheet down on the chair and had him sit there after giving him **.
Well my child kept getting worse more hives (that I thought they was hives). Turned out to be bugs. They was crawling all over the white sheet I put on the chair. Not knowing what these bugs were I took a pic and Google it. Lo and behold they was bed bugs. They was all infested thru the sofa and chair. My mom whom has been a customer with this Aaron's for years called and told the GM that they was loaded with bedbugs and to come get the said infested furniture. We didn't want it. He stated that those came right off the show room floor so he thought they came from the store, insinuating that they came from me in not so many words.
Well I called to ask when I could expect a bug guy to come spray. The GM informed me that they wasn't responsible and that the said furniture hasn't been in my home long. I said 1 min is too long to have this in my house to infest my home. He said it hasn't been long enough. It's only been here for a couple hours. So I hung up with him, took my son to a friend's house to protect my child from further torture and then I sat outside almost in tears.
So I called the main office in Georgia to inform them about my situation and how I was treated. The lady was extremely nice and said I shouldn't had been treated that way and to go take pic of the issue to send them into the main office. I took said pic and went back outside 'cause I couldn't stomach seeing this in my home I just paid off. So as I sat outside for 3 hours waiting for them to show to get them I called again and some other gentleman answers the phone and yes I was mad as a hornet by now demanding why they wasn't here yet. He told me there was nothing going he can do to make the guys get here faster to get the furniture. I restated I also want my home exterminated. He told me that he can't hurry up and fix this issue and that he had a showroom full of customers.
I screamed at him and said, "You need to let everyone know whom was getting furniture from them that they're infested with bedbugs." He hung up on me. 20 or so min later the truck came. I brought the men in my home that delivered them the infestation and he was shocked. Well they loaded up the sofa on the lift and was getting ready to leave when I asked why they was just strapping the sofa to the lift and not putting it in the truck and that they was forgetting the chair. He then explained that he was told just the sofa. I brought him back in and showed him they was on the chair too so they loaded it up strapping it on top of the sofa to the lift. Well my other son said, "Why are you not putting them in the truck," and he said, "'Cause the boss don't want them inside the truck so it don't infest the truck and other furniture." When I heard this is was livid. I said, "Oh but it's okay for them to sit in my home for almost 5 hours infesting my home."
Okay fine I'm done. I took more pic of the driving off with them on the back on the lift. On Monday I'm calling the health department. I'm calling the local news and my attorney. Every bit of furniture that was in that truck when they delivered it was exposed and they're not going to let the other customers know. I'm so very disappointed, dissatisfied, disgusted, and over all sick to my stomach over this... Please everyone really consider the health and epidemic from this store.

8 weeks ago I decided to lease a living room set from Aaron's because I am a single mom starting over. Needless to say the least Aaron's is costing me more now than what it would have cost me to buy a couch outright brand new. The day the couch got here we started getting bit but didn't think anything about it until I found a big bedbug on my daughters blanket that had just come out of the dryer. After looking around I found a lot more plus eggs. I called Aaron's the next day and they got Orkin out here to look. Sure enough the couch was infested. He didn't find anything else on the beds thank god. He said the couch is the source of the issue. And also put that in his report. However when he sent in the paper work to his Corp office for them to send to Aaron's Corp office they claim his report said nothing about the couch being the problem. (Imagine that) When I asked for a copy of the work order they say no.
Now the bugs have spread throughout my whole house including our beds. And Aaron's is still not taking blame. And demand my payment which they won't get. I told them to come get their infested couch and they refuse as it's damaged. After looking at all these bedbug reviews I can't say I'm surprised. I will be personally filing a lawsuit to cover all of our medical bills as we were ate up to the point we looked like we were laying in a fire ant hill. And for all the personal belongings that were infested. I'll never do business with this company again. And will continue to spread the word on Facebook and verbal.

When dealing with these people we got very little results at last. We hit a rough patch here lately. They worked well with us at first but now they aren't wanting to work with us to good. If it weren't for the rough patch we have hit we would have needed it downed in the first place but after paying what they wanted for the month we have been getting harassed & having them calling & texting several times a day. We don't have much left til it's paid off but I will pay them for August when I get paid. They want twice the amount in which they agreed they would take for a month. With that said, I will never go thru this company again. The stuff they sell are triple the amount that you would pay for it at Walmart or other places.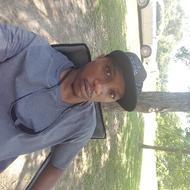 I have an LG 49 inch 4k tv the screen which I took back to the store. They gave me a loaner till mine get fix. They let me take it home, while driving I hit a some railroad tracks and crack the screen. I call them back. They said I would have to pay for it. But I found out that their policy don't allow for customers to take TVs because of this. So do I have the right.

We rented to own two TVs. After two months my account was set on auto pay. They said they didn't get payment the third month. Was unable to get money. Together told them to come get them which I still waiting for statements from social security which takes time. They never come the fourth month. Month they call. We told them to come get the. They wanted to charge me more weekly rates plus late fees when they were told to come get them. Then all the calls started. Told them same thing--come get them. Went on for three months then July 28 I get a threatening phone call saying I better have 1200.00 dollars and the TVs ready for them. By two clock July 29 they got their TVs but they're threatening us when they were told to get them almost four months ago. I would not recommend or refer anyone to them and they'll never get any business from us again.
Aaron Rents Company Profile
Company Name:

Aaron's INC

Company Type:

Public

Ticker Symbol:

AAN

Year Founded:

1955

Formerly Named:

Aarons

Address:

309 E Paces Ferry Rd NE

City:

Atlanta

State/Province:

GA

Postal Code:

30305

Country:

United States

Website:

http://www.aarons.com/