Aaron Rents
Aaron's, Inc. (NYSE: AAN), a national leader in the sales and lease ownership and specialty retailing of residential and office furniture, consumer electronics, home appliances and accessories, has more than 1,800 Company-operated and franchised stores in 48 states and Canada.
Founded in 1955 by entrepreneur R. Charles Loudermilk Sr. and headquartered in Atlanta, Aaron's has been publicly traded since 1982.
In 2009, Aaron Rents re-branded to Aaron's, Inc to bring the company in line with the same name that all stores now operate under. Over 55 million households across North America know and trust the Aaron's name.
If you need further assistance with your customer service complaints in reference to your local Aaron's store please contact Jessica Rudnick at 678-402-3403 or email response@aarons.com for the opportunity to resolve your concerns prior to posting a review.
Consumer Complaints and Reviews

Having sound intermittent issues & contacted Samsung as they went through all the steps and came to the conclusion that the TV is defective and to contact Aaron's to have it replaced. They are sending it out for repairs. Really? This is a defective tv as Samsung states.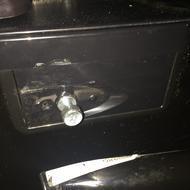 I purchased a refrigerator and a sofa from Aaron's. The products are horrible. The sofa is barely a year old and the leather is peeling off. The freezer door handle is broken and it is 6 months old. Scratches on side of refrigerator when it was delivered. They call you nonstop if one day late on payment. Even call family members even though payments are made regularly. They take advantage of people who don't have the perfect credit to buy these items elsewhere. Will not purchase anything from them again.

I have had no customer service from this experience whatsoever!!! They have a great business model and cater to those with bad credit, myself included obviously. The interest that they make on a lease is insane!! I am almost a proud owner of my bed and I don't want to even mention how much of the money I've paid to own it. Regardless, there have been some bumps along the way, and I've reached out to them numerous times to speak with the manager. I NEVER GET A CALL BACK!! Long story short, I filled out a survey that was sent to me via email and expressed my disappointment. I am hoping that reaching out to corporate will give me some sort of response. I have to say I have NEVER seen so many negative feedback on one company. One would think that they'd try to rectify it, but that doesn't seem to be the case.

Purchased rent to own reclining sofa. We took it to local landfill today because it was broken down for one year. We will never buy anything from them again. Called to fix. Never could fix. Parts on it were always broken. Hazard too. Material flaked off. Total junk. Stay away from Aaron Rents. A junk...

Our refrigerator went out. So we went to the Aaron's in Jefferson city tn. to rent one. No problem. They really need more professional delivery people. But when it came time to return it because we got a better deal on buying one. They gave us the run around on returning a payment that was not even due. We always got that the manager was in a meeting or out of the store. That someone would call us. That never happened, nobody could help us. They even said they sent it in for a review. A review on what? To return money that wasn't used on a service. One person even told us that Aaron's does not return money we were just out of luck. Well Aaron's you are a bad company and I will tell everyone that.
How do I know I can trust these reviews about Aaron's INC?
743,926 reviews on ConsumerAffairs are verified.
We require contact information to ensure our reviewers are real.
We use intelligent software that helps us maintain the integrity of reviews.
Our moderators read all reviews to verify quality and helpfulness.
For more information about reviews on ConsumerAffairs.com please visit our FAQ.

I have paid Aaron's for a bed on January 3, 2017 and I haven't received my bed. They will not call me and keep me in the loop about what's going on with my bed. The Manager and staff are very unprofessional. The worst customer service ever in Indio, California.

Very Arrogant staff. They promise something and once product is delivered it's a nightmare dealing with this staff. They trouble a lot for payments. They are located in E Adamo DR, Tampa, FL 33619. Never get into business with these guys.

I have rented from Aaron's for several years and now when I need them to fix a washer that I am renting from them they want to say that it is infested with bugs and it can't be repaired and they refused to give me a loaner. Furthermore they very rude and very unprofessional. I am also renting a flat top stove that refused to fix.

My daughter and two children moved in with me to help her out. She rented a tv and stand. I had rented two bunk beds for the children. I had rented in the past for nearly 4 years. All other items had been paid, not one single late payment. After a dispute with my daughter over the new (4 week) relationship with new guy, she abruptly decided to move out. Daughter a hot head and breaks things when mad, as children will sometimes still be children. At any rate, I felt it best to have police present when she gathered her things. This was due to her kicking in 2 entry doors instead of using her key. Officer could only be present for 1 trip. The remaining items which included her tv and stand were still here. Officer suggested putting items outside front door. She agreed she would be right back to gather remaining things.
Her trip back she gathered remaining things but left tv and stand outside front door (at least I think the tv). When I looked out, she had all other things gone and only stand remained. I called local police station to see if I needed to file a report just in case it had been stolen or if maybe I needed to bring them back inside. They said no, leave them there per her agreement. Next morning, 6 minutes after local store opened, I call the manager. This store is in CLINTON, IA. Manager is DON. What a piece of work this guy is. I did a courtesy call to have him at least retrieve what was there. I told Don the circumstance, he proceeded to tell me I was lying and inform me I put HIM in a bad situation. I told him police informed me (and gave their names to him to verify story) to leave them there and my daughter said if I touched them she would have me arrested for theft.
I tried to do the right thing. Still do not know if daughter took 55" tv or whether she claims it stolen. All I know is the stand is all that remained. It Sat outside front door in very cold weather for 2 days before they showed up to get it. I had even called their customer service hotline and to this date have not been called back. In the process of dealing with this manager, he informs me I need to return my merchandise as well (which was paid well in advance), before someone "steals it out of my house". When I inquired about the advance payment I had made and I wanted refunded for it... WELL... Now the trouble starts. They do NOT do refunds. WHAT!!! You tell me I have to return items I have paid in advance for, I do, and now you can't give me back the money I paid in advance. What the heck!! Bad thing is, I truly enjoy the other PROFESSIONAL members of their staff. THIS manager is a JOKE...

I ordered furniture online with the promotion of having the first payment be only $25 for the first 30 days. This was a bait and switch technique and my furniture wasn't delivered for 2 weeks and less than 3 weeks of having the furniture, I was already being harassed by phone to make a payment because it was late. I only had the furniture 2 weeks when the next payment came due, not the 30 days that was promised online. Upon the phone call that I got, Tom from Aaron's here in Van Buren, Arkansas escalated the situation, never apologized or tried to make it right and said if I changed my payment to match when I had received the furniture, that I would have to make a payment and a half on the 1st which basically would not be any kind of deal at all because that would be full price from the time that the furniture was actually delivered.
Also he argued, cut me off, did not listen and confused to say "Well you got it started for $25 didn't you", as if that even happened and if they had honored the original first month for $25, still does not give them the right to treat anyone the way Tom treated me resulting in me talking to his manager about retraining Tom on customer service. Not to mention the furniture that I received was the most poor quality furniture I had ever seen and poorly put together. I deal with a headboard swaying back and forth every night knocking into my wall and knocking stuff off of it with just getting into the bed or barely shifting around. I am the only one in the bed.
I was on the fence of keeping the furniture because of the poor quality but now that I find that I was lied to and bait and switched as well as argued with and treated poorly over the phone, I will now be returning the furniture come income tax and buying my furniture at Sofa City where I have bought way better quality furniture and have had an extremely positive experience with buying furniture with in the past.

I rented to own 2 Magnavox 55" tv for 12 months. After the 12 months were over one of the TVs stopped working and Aarons or Magnavox would not assist in the repairs. They said it was because I didn't purchase their 60-day warranty. Who expects for a tv to break after 1 year and six months with major issues. I believe Aarons gave me used TVs, because I was not home when they delivered them. The head manager at the store and at the corporate office were lIke "oh well". I will never purchase anything else from Aarons rental.

Okay so are the People at Monica, PA Aaron's on some type of drugs? My girlfriend called Aaron's to order my Christmas gift (laptop). We needed delivery so she let them know that. Saturday was the delivery date. They couldn't make it because the person that was suppose to deliver had a family issue. Not a problem so I asked for delivery for Monday morning. Cool. Monday comes I talk to a Aaron's employee. He notifies me he will be here in a hour and a half. Why did they try to deliver my laptop to my old address when my girlfriend told them the new address? I mean are you guys on something? She gave the address on her account. They went to my account and went to my old address. Why not use the address that is connected to the persons name that ordered the item. I just don't understand. Now I won't have my laptop till tomorrow morning. Sickening! Been waiting on this for 3 days.

I received two letters from Aaron's the first dated 11/08/2016 said that I will owe $284.31 if I make all my regular scheduled payments. As of today 11/08/2016 I owe $183.10, last payment was 11/03/2016. I called my bank and they say my last payment was on 11/07/2016 for the amount of $80.98. But seven days after I got the letter dated 11/15/2016 it says the same thing and that I have to pay $183.10 by the 1st. I have always paid on the 3rd because of my disability status. They know that I'm on. I called yesterday to pay it off and I now have the extra $100.00 added because they did it on the first, not the regular scheduled payment date the 3rd, basically gouging me. And after seeing other posts about this company I'm not the only one.
The person who did this, his name is Shane but both letters have just a employee code **. I'm not happy at all about this and I'm hoping that you are able to help. I have overpaid for this bed but to tack on another $100.00 for no other reason but to steal from me and other people. I paid yesterday as I have been the whole time and spoke to a great guy, Martin.
I asked what is happening, how come I can't pay the $183.10 on my regular pay day? And if my last payment according to them was on 11/03/2016 but Wells Fargo Bank has it recorded as 11/07/2016 for the amount of $80.98, seems too close to them flat out stealing from me. Or please tell me this is okay to do and I won't pursue further action. Thank you for helping me and all the people this company has stolen from.

I've been a customer of Aaron's for a little while. I have a loveseat, ps4 and recently a 50 inch t.v.. I have been making my payments on time. This month I've had some personal issues happen where I had to deal with. I told the manager of the issues and told him I would be late making my payment. I've been late one other time and paid the late fees. This time he doesn't want to work with me, so now yesterday they came and got the television. Today they want to come and get my loveseat and the ps4. I told him I can't understand why you are being this way. I paid my late fees before and this is only the second time I've ever been late with my payment. I told him come get the stuff and I will never rent from you again!!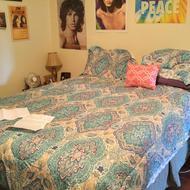 I have been a long-time customer of Aaron's Peoria store Tulsa Oklahoma. I'm on disability and don't make a whole lot and made it possible for me to purchase a mattress with my low budget. They went beyond and above the Call of Duty. The two gentlemen that deliver the mattress was polite, professional, and willing to please. Thank you Aaron's.

I went from Aaron's in Cleveland Ohio the lake shore store. The manager of the store is named Mike. Originally when I went in to rent my furniture I express to him that I do not get paid until the last week of the month. He told me he would give me until the 1st of each month to pay my bill before I would have to pay a late fee. Meanwhile my mother went in to rent a TV. She paid 4 months in advance which he shouldn't have done and decided that she wasn't going to pay triple for TV that she could just go out and buy so she had them come pick the TV she had from them which left a balance on her account. They refuse to at first refund her money or put it towards my account. What invention they did do so they put the her balance towards my bill but I've been getting harassed ever since. My mother was very pissed when she was in the store and she's a beast and she went off on them but that's no reason for them to harass me because my mother is a beast.
I called in today to make my payment. Mike got on the phone and wanted to chastise me and talk to me like I was a child. He's denying the fact that the agreement that we originally made was my bill will be due on the 1st. Now they're making me pay late fees. I hate that I ever dealt with Aaron's and I would never recommend them to anybody else and I would never deal with them no more. If you deal with Aaron's you're making a big mistake.

I have gotten a lot of things from Aaron in DeLand, FL but we got ill and the store told my family I had stolen things in my home. Called them and told the manager we was ill to come and get the bed frame. No one ever came but they called everyone of friends, family that we stolen the thing from Aaron. Talk about breaking laws. First the law says this: you need to call customer care not tell others what they have done. Next it is a personal business matter not to say all kind of things to other members of your family or friends. If Aaron does this to me how many more do they talk about.
Class action lawsuit is what I am thinking about. Maybe they need to be closed down. I think Aaron in DeLand, FL. 32724 needs to have a whole new crew. You tell them to come and get it and no one shows up and then they call everyone of your friends, family member, old co workers, tell this kind of crap. Sorry but they need to be closed for getting paid four times the amount for a washer or tv when you can buy from Lowe's and Walmart cheaper.

I been dealing with Arron's furniture since 2003 and have preferred people there. Hampton Virginia store is being ran by a very nice man. Since 2003 I never had any problems with them, until my new purchases in May and June of 2015. I was told I was on a year lease which I always been on. The year up and I was told no I was on a 2 year lease. I'm paying double. Also you have value customers been with you for awhile you all don't anything extra for them. I'm very upset that a loyal customer like myself would not be inform of the 2 year contract. I was going to purchase from someone else. But I was talked into staying with you all. I'm thinking I'm on a year contract. I read a lot of reviews it seem there is a lot of 1. Aaron's seem not to care about their customers. Just getting their money.

I was not happy with the RCA television. The television would change colors. Peoples would be a difference colors the malfunction. I want my equity back that I invested in the tv. I invested 9 months of monies for a bad tv. Aaron's need to refund my monies back or apply the monies to my other lease property. I don't want to continue any more monies or due or have any business with Aaron's lease. My experience with Aaron's is to not rent or lease from them.

I just wanted say that me and my wife are so upset. We normally don't go through rent to Own but we did cause we were in need for a tv. We saw the same tv the other day at Walmart for 699$ and we are being charged over 2000$ for the same tv. So if I don't have the money to pay for it put it on layaway. At least you know that you will not being ripped off cause when we walked in to Aaron's we told them that we wanted no more than 12 months to pay it off and they told us that it would be a 12 month lease. And come to find out after 12 month was coming up we called and they said "You are half way there." And I paused and "what did you say?" And they said the same thing and I said that we were lied to and that I would not deal with them again. The day brought our tv to us they brought it to me not in a box or nothing just the tv. And I asked for new. For all I know it could have been the one that was display that they play from the time they open till they close.

I ordered the 2 piece mattress set October 20, 2016 which I put down $52.00 the required down payment. I didn't my new mattress until Thursday November 10, 2016 @ 7:30 pm at night. Now when I opened the door, the manager of the Aaron's store and a delivery guy stood there with only the mattress but no box spring. Who in the hell orders a mattress with no box spring... I had no bed but the new mattress being delivered so I took it with a promise from both the manager and the delivery guy that they would correct the situation. I called Saturday November 12, 2016 and got the runaround and I'm still sleeping on the floor. Thank you Aaron's, I'm very unhappy.

Called in July to change my due date at the beginning of the arrangement and was told it was no problem... Well I was reviewing my agreement before I made my payment this month and noticed I have been being charged a late fee so I call and I am told that I can make my payments over the phone or come into the store to have it waived (store is 10 miles from my house). The "manager" who constantly interrupted me said this as if I should have already known and then proceeds to ask me with an attitude that if they only offered one due date what would I do! Excuse me what happened to customer service?

We purchased a bedroom set and we seen 2 small roaches a week ago on one of the dresser's. Now last not my hubby found a huge one at 2 am when he went to the restroom. I got up and there were baby 1 on the wall total of 8 we killed and that's pulling out drawers and they were in the drawers hidden. Lucky I had ant spray and I sprayed everywhere. Now I'm so worried if there more I have to go get a fogger cause I can't afford these nasty things in my house.

Bed Bugs. Nashville Tennessee. Nolensville Rd. Order new mattress. They brought me a display from the store. With no plastic on it. The picture is my back. I also have bites on my face. Had mattress before for 4 years. Gave it to my neighbor. Never a complaint about bed bugs. Live in my apt for 5 years. Never had problems with bed bugs until Aaron brought me the bed. With bugs and I specifically told them I want a new mattress. Manager told me. The display is new. Mattress. LMAO. Display new. With no plastic. How many people sit on it. Or lie on it. It's not new. So I'm getting a lawyer.

We started out renting a washer and it stopped working so many times. They sent over a new washer. The delivery guy forgot to hook up hose. I started a load of laundry went to bed (just had surgery) woke up to a flooded house! It ruined my wood floor and furniture. Haven't had it looked at or fixed! 2 months later, I'm still WAITING.

Been renting 3 months. Got behind. They took refrigerator. 2 weeks later they want to return it and I said I already got one. Told them we talked on phone. Said be in Friday. Make payment and was told that be ok. So 1 hour later they came back and took living room furniture and bedroom suite. They left the stove. They have no communication with each other. This ordeal does not make sense to me. It's horrible experience...

Dont go to wenatchee Aaron's. The new manager is awful. I have been a loyal, early payoff buyer for years. My warrantied mattress was seen by the crew and deemed to have a flaw. Manager said she would replace it right away. 4 months later I am still on the couch. Not even a word from her, and worse I sent a friend in to see if they had a extra firm and sure enough there is one on the showroom floor. Save your money and go anywhere else.

Tired of them. I went to rent a bed and fridge. I have been with them and paying on time for over 5 years. I always return my stuff when it's all but paid -- I have lately anyway because of changes in work/School geographies. So 3 1/2 months later they want a new application - after having been with them for ages and paying out way more money than the items were worth. They want my references again and I didn't think they actually call them all! They called and I am getting calls from people saying that Aaron was calling about me. I am sick of this. What I do is my business!! If I were late for a payment and they couldn't find me I can see checking a reference and calling on it but not when I am a prior excellent customer and have paid them for years!! Very illegal practice and I will be contacting Multiple agencies on this illegal practice -- if anyone wants to join me in a joint suit please respond to this.

My husband and I rented a chair from Aaron's and that was the worst mistake we had ever made. First off we told them that we needed the payments on the first Friday of the month. Considering that is when both of us get paid. On the first they would be blowing up our phones while we are at work. Then the chair broke so they came and got it to "fix" it. They had it two weeks longer than they told us and wouldn't let us know what was going on with it. Needless to say the chair came back in worse condition that we sent it in. When we received the chair back from being repaired if we would have sat in it the back would have broke off. So we called them again. They came to "fix" the chair at our house. They didn't do anything to the chair.
When my husband called them outraged that our chair still wasn't fixed they told him that I told the repairman that the chair was fine and it didn't need fixed. My husband told them we no longer wanted the chair. They were supposed to come pick it up this morning between 10-3. When I called them this morning to see if they had an estimated time because we had a family emergency happening they proceeded to tell me that they weren't supposed to be there until between 3-7. She said "but let me call them and see if I can get them out there right at three and I will call you back." 2 hours went by and I still hadn't heard anything so I called them back.
A different lady answered the phone and she told me that my appointment for them to pick it up today was cancelled. I told her "no it wasn't. I want this chair out of my house today because all you guys do is lie." She said "I will have someone out to your house as close to three as I can." It isn't now 5 and they still haven't been here. So much for being with my family today when we have a family emergency going on. They don't care about customers. Customers are just another number to them. I will never rent anything from Aaron again. This is the store in Mount Pleasant Michigan.

I would highly recommend the store location on Blackwood Clementon Rd. The people in the store are always courteous, kind, and willing to work with you. I will be a repeat customer.
Aaron Rents Company Profile
Company Name:

Aaron's INC

Company Type:

Public

Ticker Symbol:

AAN

Year Founded:

1955

Formerly Named:

Aarons

Address:

309 E Paces Ferry Rd NE

City:

Atlanta

State/Province:

GA

Postal Code:

30305

Country:

United States

Website:

http://www.aarons.com/