Aaron Rents
Aaron's, Inc. (NYSE: AAN), a national leader in the sales and lease ownership and specialty retailing of residential and office furniture, consumer electronics, home appliances and accessories, has more than 1,800 Company-operated and franchised stores in 48 states and Canada.
Founded in 1955 by entrepreneur R. Charles Loudermilk Sr. and headquartered in Atlanta, Aaron's has been publicly traded since 1982.
In 2009, Aaron Rents re-branded to Aaron's, Inc to bring the company in line with the same name that all stores now operate under. Over 55 million households across North America know and trust the Aaron's name.
If you need further assistance with your customer service complaints in reference to your local Aaron's store please contact our customer service team Monday - Saturday between 9AM and 10PM EST at 1-800-950-7368 or email myexperience@aarons.com for the opportunity to resolve your concerns prior to posting a review.
Consumer Complaints and Reviews

I ordered a platform bed and mattress. Total Price 1600.00. I paid 125.00 down is what they told me I needed. I signed all paperwork a week later and paid a month ahead up front. Told bed would be delivered a week later. No one showed. Got a phone call after I threw out my old bed that someone called out sick and a credit would be applied to my account of 25.00. Then I wait until 5:30 PM 3 days later only to have mattress delivered. Was told they'd be back with the bed. 8 PM the same evening the manager shows up with the bed. Not in a box, scratches all over it, and wood chipping off the bed large deep scratches.
Her Response was "Well we got it out of the warehouse and it must have all happened in the process in the truck". I said, "Why isn't the bed in a box?" She continues to help her driver unload the bed. I couldn't believe she was going to deliver a bed in the condition it was in. And on my invoice it says Excellent condition. Are you kidding me? A 1600.00 bed and mattress with deep scratches and dust all over it with wood chipping off. I am asking them tomorrow morning to pick up the mattress and I want my money BACK!! Atlantic City NJ Store. Don't Shop THERE!!

My Aaron's store in Rio Grande, NJ is terrific. The staff were very helpful in helping me select a TV and even signed me up for automatic payments out of my SSI benefits. Walked in and they helped me select a TV, did the paperwork in less than 30 minutes and 2 hours later it was delivered to my house. Best thing they automatically take payment out of my benefits thus relieving me of the pressure to remind myself to pay them. Staff and management were very nice. Only problem I have is the prices. I have to pay $2,500 for a $800 TV. But when you don't have $800 to pay upfront this is the way it has to be done. Rent A Center did this practice and they were sued by state's attorney general. So Aaron's fate may be heading in the same direction. This has no reflection on the staff at the store.

I rented a bed from Aaron's (rent to own) four months ago, and it was full of bedbug and still is. I tried to contain the bed bugs with bed bug spray; the situation got worse. When they delivered the bed, the mattress and headboard were dirty, and the back of the headboard was peeling. One could see the bedbug eggs with the naked eye. When I called the store four months ago, the manager got thunderous and belligerent and told me, "We don't take beds that are infected with bed bugs back." I said, "This is a rent to own. You brought the bed here. You are supposed to pick it up at the customer's request." He replied by saying, "If you don't pay it to us going to hurt your credit."
I got very ill after that, so I waited because I really did not know what else to do. A friend of mines told me about BBB, but before I called BBB, I gave Aaron's another chance to treat me right. I called them March 10, and they said they would pick the bed up March 13th which was Monday. As soon as I opened the door to let the delivery man in the first thing that came out of his mouth is, "Why do you want to return the bed back." I thought that was very odd. When they got upstairs, I asked them "where are the papers for me to sign to release the furniture." They said that their boss did not give them any papers to sign.
Then they went into they bedroom and stayed there for about ten minutes before they yelled out "hey miss you got bedbugs. Can you come here." After that, they left. I called the store again and got that same runaround that "we don't take beds back with bedbugs, and if you don't pay us, it will hurt your credit." Could you please help me with this dilemma.

Worst customer service. Was told that I should be able to link my accounts from previous state (not even weeks apart and same furniture). Come to find out that was a lie (nowhere in the contract did it say otherwise though). So at this point I don't even want the furniture Anymore (because where did all my money go?). So I schedule for them to come pick it up. Thursday after 3. Well that Thursday arrived and apparently something happened with their driver. So reschedule for the next morning. Jeremy didn't say what time in the morning just said "next morning". And because their website shows that they don't open until 10. I'm thinking I had time at WORK To get there. Nope. I get a call At 950 saying the delivery guys were there and no one answered. (Oh and to blow your minds even more there are people at the house, in the front room who would have heard the "knock" so more lies).
Now I don't know where Aaron's found these clever guys but I'm more than certain that when they pick up or drop off a product they are to call the customer to let them know that they will be there in a certain amount of time. Well that didn't happen. So it has to get rescheduled. AGAIN. Messing with everyone else's schedule and life because they don't have theirs together.

Went to Aaron's to purchase a bunk bed set for our children. The salesman quoted California law regarding the sale of mattresses and that they had to sell us mattress protectors because they couldn't sell stained bug infested mattresses should they have to recoup a loss and repo the beds. When asked where we lived, we told the salesman who then stated they didn't deliver to our area when on the previous day I seen their truck at in our area. My wife's employee has an account with the store and lives in our area. I'm a police officer and regularly see Aaron's vehicles in our area.
How do I know I can trust these reviews about Aaron's INC?
854,137 reviews on ConsumerAffairs are verified.
We require contact information to ensure our reviewers are real.
We use intelligent software that helps us maintain the integrity of reviews.
Our moderators read all reviews to verify quality and helpfulness.
For more information about reviews on ConsumerAffairs.com please visit our FAQ.

We got a washing machine along with other products and have had trouble from the beginning with them. First with the associate always calling my husband sweetheart, baby, etc until I called her out on how unprofessional she was. Our washing machine broke. It had blew out the sides and put a hole in my wall. I called and all I wanted was a washer that worked. Considering I paid for it for 2 years. Well after 5 plus times they sent me a "new" one in perfect condition. It looks like it was dug. There's scratches all over. I'm going to contact an attorney. I want to be compensated for my wall, time and loss of a washer and had to pay out of pocket. I'm done being nice.

I was supposed to pay my bill on 3/3/2017. I had an unexpected call from my doctor's office to go to a specialist from blood work taken the day before. I called offered to pay 100.00 I had in my pocket and bring the remaining 38.00 I owed 3/3/2017. ** said "no that will not move our computer, and we will pick it up." Washer and dryer that they were 2 mos late delivering from not having it in store. I said "yes if you won't take the payment." Went into the store, 3902 S. Salina St. Syracuse, NY. She raged on me stated she's taking no money. She is picking up the washer and dryer.

Against my advice a friend of mine LEASED with the intention of buying a cellphone and furniture from AARON. They show up weekly to badger the customer claiming they are there for a payment when no payment is due and threaten the customer with calling the police to report items stolen. I advised my friend to return everything they ever got from this company and never do business with them ever again. No matter how good the deal looks or how much you may want things from them, doing business with them is not in your best interest.
They represent they are selling or renting things with such statements as RENT TO OWN when in fact they are leasing you items at above retail price and then if you do the math they are charging you 50% interest monthly. 1/2 your payment goes for lease and the other half equity that is totally lost if you return the items. They don't take into consideration wear and tear on any item so it will always lead to an argument. And if you want their rude employees showing up at your door every Sunday to harass you, that is exactly what you will get! A class action suit would shut them down and they are very deserving of such action.

I usually deal with rent a center... but they were not open on Sundays and I needed a washing machine. Picked one out, paid more than the down payment and then found out I could not take it home with me that day! There was only one person working that day and they didn't even have a dolly to get it out the door. I had hurt my shoulder the day before and didn't want to take the chance of him and I trying it on our own. We both stood outside for awhile to see if anyone could help but no... I left without it. But... he was a really great guy! Had the washer delivered two days later... They were awesome too.
So I went to make my first payment cause my deciding factor to go through Aaron's was the fact that I could pay online. Nope they never could find my account. So after closing the store I got it from I had to drive 40 miles to make a payment. Yes... I drove that far because the first time I sent them a check I ended up calling them five weeks later to find out why they haven't cashed it yet. They never got it. I always paid more than my minimum amount. Didn't get to pay it off in the buy off time. Ran into some really hard times and had to make the min pay.
The day after the next month was due they were calling. News flash... we work too. So they thought it would be a good thing to call after 8 pm. My husband is a truck driver and had just fallen asleep for his three hour nap before hitting the road again. Not good... was told by Andy he would make a note of that. Made the payment more than what was due... then my husband had to have surgery and we had to come up with a down payment. Again Andy called the day after the payment was due. My husband was trying to sleep after his surgery... 8 that night the phone starts ringing and didn't stop until he was awake. At this point I was ready to take the washing machine back to them in pieces.
So the next day I used my bill and grocery money to just pay them off. That was also a joke because I ended up paying more than what I was told was due two months ago after paying more than my minimum payments. But I just wanted to be done with them. They are a fraud. I never had this problem with Rent-A-Center. And they had the nerve to send me a 50$ coupon with my ownership papers!!! I will NEVER do business with this company again!!! The store is located in Sayre Pa.

I've rented with Aaron's for years now. Last May when I went to make my final payment for my PS4 and 38" smart TV, I was greeted like usual. My friend was with me and was interested in dressers for her room and a 48 inch smart TV. She didn't have funds on her that day so the sales rep insisted that if I do the lease under my name I can use my "last payment" for my merchandise for her down payment. They can "waive" my last payment since I've been a long-time customer. I felt great because I was recognized as a long-term customer and I fell for it.
My friend fell behind on her payments. Now the store manager is harassing me, literally sending me pictures of threats to send me to jail for class B & C felonies. Nonstop phone calls, calling my work place, leaving notes everywhere from my car window to my garage door. It's defamation of character and I will take the store manager and Aaron's as a whole, if they don't stop with the harassing messages, to court. She knows good and well that the merchandise is not mine. I've paid $300 out of my own pocket because I was tired of the phone calls and I can't seem to reach my friend anymore.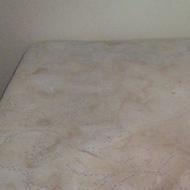 They were good when over time I got things no they talk to me like I stupid and telling me they are taking me to court. They asked me why we ruined the queen bed and why I removed the cover sheet. I have kids I know it looks bad. I had a few things from them over time. I had to return everything was either chipped or broken. Now they're saying I'm stealing a blue-ray player I don't have. I gave to the delivery guy's and the boss never went with them to my house and my husband said he wanted it but that was not my words. I know what I did. I handed it over.
So they're trying to get us for two things. I'm on disability and ssi messed my check up for two months so it's trying to get fixed. They're calling me a liar. I told them I can pay on the first. I've missed two months and said I can fix on the first. They don't care they just want to throw a disabled person in jail. I don't know what to tell them about the blue-ray I told them come check my house. They said I supposedly sold it. I never sold in my life and I'm not stupid to sell anything. I know the agreement. I'm not dumb. If I was stealing I wouldn't answer my phone or I wouldn't bother at all. They told me I'm being recorded. I told them go head. I keep telling them I can pay the first but they want it now.

I have been paying for a couch and a love seat for a year and four months now. I asked the company to give me a contract so I can see what their policies are. The girl on the phone told me they can't send that via pdf file to my email. That I have to come to the store in person. I was not given a valid contract when I purchased my items. The men that dropped off the furniture in my house just told me to sign the device that I received it. Every month I make a payment of $96 and on time with the exception of one month. I asked for a copy of an invoice so that I can see how many payments I have left. Once again, the woman at the office told me over the phone that I have to come to their facility to get that. She can't send it via email or to my account online.
Ridiculous and bad customer service. I will not be renting from Aaron's again in the future. Poor customer service and I am not confident in the way they do their business. I will not be recommending this company to any of my friends or family. They are too overrated and want to overcharge you with interest rates even if you miss one payment because of a problem that could occur towards anyone. We are located in Jacksonville, NC

I have 2 orders I am paying on. The 1st is a set of bunk beds that have had to be repaired 4 times then replaced. The Boards fell out and injured my grandchildren. They gave me the run around and treated me like trash. I have had to have my fridge worked on the handle has come on 3 times the ice maker quit working blah blah blah. So they finally gave me a price reduction on my payoff. Still no apology. Now the fridge is leaking water the ice maker doesn't dispense and the handle is loose again. I complained to corporate due to the poor customer service I get every time I call.
Marco the manager of the store located 35 Ave Glendale Phoenix AZ has been trying to help me. I have been a challenge due to the constant issues with the product. I complained to corporate and got a call today from John the district manager. OMG what a complete and utter jerk. He is the most obnoxious uncaring person I have ever had the displeasure of dealing with. So I think it's time to get legal advice. If you are smart and I know you are stay away.

I can't believe some of these complaints about Aaron. I have been a customer for a long time. I would recommend my store to anyone. I have never been called by them and when I call they know me. And we joke and laugh. They are very polite. I have gone in and they have given me the special offers. I'm sorry everyone can't have my Aaron. I LOVE MY AARON. They are the best. Will I rent again probably. If they get something I like and if I find something online and they don't have it they get it. I found a bedroom suite that I wanted. They didn't have it but they ordered it for me. So sorry about you guys and your luck cause Grove store is the best by far.

The account managers and store management is horrendous!! The so-called account managers do not know their contract language to be handling money. The employees said the management is under scrutiny for his account handlings. Everyone I've dealt with in the store has been rude, disrespectful and belligerent.

I currently have 2 accounts with Aaron's that I've had for a year now. They harass their customers. They call me incessantly if I'm even two days late. What's worse is I've told them repeatedly that I work the same hours they're open and they still call my phone 3-4 times in a row before even leaving one message. Then when I call them back, their first question is have I moved. I can't wait to pay them off. I'll take my business elsewhere.

Went there to buy a mattress or bedroom set, king size. I spoke to the manager. He was rude and a liar. I'm Cuban and I guess because I don't speak Spanish well he thought I was a gringo so he was being very racist towards me, wouldn't even give me 5 minutes of his time. What he didn't know was, I was ready to put $800.00 down on the bedroom set, he lost a sale. I'll never go back or recommend Aaron's to anyone. It was a horrible experience, I was disgusted with the service and the workers there!!! Aaron's on 16th West Hialeah.

Aaron reps are stalkers. I been renting from Aaron over a year, my payment is 208.00 monthly (too high). After the first 6 months of renting with them always paid my bill on time. A personal matter came up, so I paid my bill late after six months & never went into the next month. They showed up at my door which I just owned the 70 of the 208.00. Now today is Jan. 27, 2017. My bill was due on the 15th. I paid all but 57 of my bill & told them I will paid it on the 28th. They still called me on the 25, 26, 27. Like I said I never let payments go in the next month. I always let them know if I will be late. It to the point now. I don't want this cheap overpriced furniture. I have until Nov. 2017 to pay this rental agreement off but calling me all the time when I just spoke with them about when I can make a payment, is very stressful. I'm sure they have customers that don't pay them at all. I will NEVER NEVER GET ANYTHING FROM AARON'S AGAIN...

I'm one year into a 2-year lease of renting-to-own a living room set from the Aaron's on Miami Boulevard in Durham, and I couldn't be happier with the company. Not only did the furniture come in excellent condition, there have been no surprises with my monthly billing, and Aaron's has been completely understanding and patient when unforeseen financial issues caused me to fall behind in payments a couple months. I have nothing but good things to say about Aaron's, and I highly recommend them to anyone.

I have been a long time customer of Aaron's. Typically they have been great, but however with this particular situation they weren't. I deal with the store located in Arab, AL. We got a king size bedroom set and paid on it for months. We got into a financial struggle and informed them that we needed to return the stuff. The Mgr worked with our payment a little and we tried to work with it, however things continued to get worse financially and we tried to return it again and the Mgrs and the District Mgr got an attitude with us and made us feel bad for trying to keep ourselves above water by lowering our bills. Like I said I have been a long time customer of this Aaron's, but not anymore, not after this particular incident of embarrassing us for trying to do better. I'm very grateful that they did try to work with us, but the attitudes that we got just for trying to return merchandise as opposed to waiting and having them "repo" it was unacceptable.

Having sound intermittent issues & contacted Samsung as they went through all the steps and came to the conclusion that the TV is defective and to contact Aaron's to have it replaced. They are sending it out for repairs. Really? This is a defective tv as Samsung states.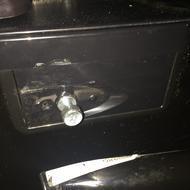 I purchased a refrigerator and a sofa from Aaron's. The products are horrible. The sofa is barely a year old and the leather is peeling off. The freezer door handle is broken and it is 6 months old. Scratches on side of refrigerator when it was delivered. They call you nonstop if one day late on payment. Even call family members even though payments are made regularly. They take advantage of people who don't have the perfect credit to buy these items elsewhere. Will not purchase anything from them again.

I have had no customer service from this experience whatsoever!!! They have a great business model and cater to those with bad credit, myself included obviously. The interest that they make on a lease is insane!! I am almost a proud owner of my bed and I don't want to even mention how much of the money I've paid to own it. Regardless, there have been some bumps along the way, and I've reached out to them numerous times to speak with the manager. I NEVER GET A CALL BACK!! Long story short, I filled out a survey that was sent to me via email and expressed my disappointment. I am hoping that reaching out to corporate will give me some sort of response. I have to say I have NEVER seen so many negative feedback on one company. One would think that they'd try to rectify it, but that doesn't seem to be the case.

Purchased rent to own reclining sofa. We took it to local landfill today because it was broken down for one year. We will never buy anything from them again. Called to fix. Never could fix. Parts on it were always broken. Hazard too. Material flaked off. Total junk. Stay away from Aaron Rents. A junk...

Our refrigerator went out. So we went to the Aaron's in Jefferson city tn. to rent one. No problem. They really need more professional delivery people. But when it came time to return it because we got a better deal on buying one. They gave us the run around on returning a payment that was not even due. We always got that the manager was in a meeting or out of the store. That someone would call us. That never happened, nobody could help us. They even said they sent it in for a review. A review on what? To return money that wasn't used on a service. One person even told us that Aaron's does not return money we were just out of luck. Well Aaron's you are a bad company and I will tell everyone that.

I have paid Aaron's for a bed on January 3, 2017 and I haven't received my bed. They will not call me and keep me in the loop about what's going on with my bed. The Manager and staff are very unprofessional. The worst customer service ever in Indio, California.

Very Arrogant staff. They promise something and once product is delivered it's a nightmare dealing with this staff. They trouble a lot for payments. They are located in E Adamo DR, Tampa, FL 33619. Never get into business with these guys.

I have rented from Aaron's for several years and now when I need them to fix a washer that I am renting from them they want to say that it is infested with bugs and it can't be repaired and they refused to give me a loaner. Furthermore they very rude and very unprofessional. I am also renting a flat top stove that refused to fix.

My daughter and two children moved in with me to help her out. She rented a tv and stand. I had rented two bunk beds for the children. I had rented in the past for nearly 4 years. All other items had been paid, not one single late payment. After a dispute with my daughter over the new (4 week) relationship with new guy, she abruptly decided to move out. Daughter a hot head and breaks things when mad, as children will sometimes still be children. At any rate, I felt it best to have police present when she gathered her things. This was due to her kicking in 2 entry doors instead of using her key. Officer could only be present for 1 trip. The remaining items which included her tv and stand were still here. Officer suggested putting items outside front door. She agreed she would be right back to gather remaining things.
Her trip back she gathered remaining things but left tv and stand outside front door (at least I think the tv). When I looked out, she had all other things gone and only stand remained. I called local police station to see if I needed to file a report just in case it had been stolen or if maybe I needed to bring them back inside. They said no, leave them there per her agreement. Next morning, 6 minutes after local store opened, I call the manager. This store is in CLINTON, IA. Manager is DON. What a piece of work this guy is. I did a courtesy call to have him at least retrieve what was there. I told Don the circumstance, he proceeded to tell me I was lying and inform me I put HIM in a bad situation. I told him police informed me (and gave their names to him to verify story) to leave them there and my daughter said if I touched them she would have me arrested for theft.
I tried to do the right thing. Still do not know if daughter took 55" tv or whether she claims it stolen. All I know is the stand is all that remained. It Sat outside front door in very cold weather for 2 days before they showed up to get it. I had even called their customer service hotline and to this date have not been called back. In the process of dealing with this manager, he informs me I need to return my merchandise as well (which was paid well in advance), before someone "steals it out of my house". When I inquired about the advance payment I had made and I wanted refunded for it... WELL... Now the trouble starts. They do NOT do refunds. WHAT!!! You tell me I have to return items I have paid in advance for, I do, and now you can't give me back the money I paid in advance. What the heck!! Bad thing is, I truly enjoy the other PROFESSIONAL members of their staff. THIS manager is a JOKE...

I ordered furniture online with the promotion of having the first payment be only $25 for the first 30 days. This was a bait and switch technique and my furniture wasn't delivered for 2 weeks and less than 3 weeks of having the furniture, I was already being harassed by phone to make a payment because it was late. I only had the furniture 2 weeks when the next payment came due, not the 30 days that was promised online. Upon the phone call that I got, Tom from Aaron's here in Van Buren, Arkansas escalated the situation, never apologized or tried to make it right and said if I changed my payment to match when I had received the furniture, that I would have to make a payment and a half on the 1st which basically would not be any kind of deal at all because that would be full price from the time that the furniture was actually delivered.
Also he argued, cut me off, did not listen and confused to say "Well you got it started for $25 didn't you", as if that even happened and if they had honored the original first month for $25, still does not give them the right to treat anyone the way Tom treated me resulting in me talking to his manager about retraining Tom on customer service. Not to mention the furniture that I received was the most poor quality furniture I had ever seen and poorly put together. I deal with a headboard swaying back and forth every night knocking into my wall and knocking stuff off of it with just getting into the bed or barely shifting around. I am the only one in the bed.
I was on the fence of keeping the furniture because of the poor quality but now that I find that I was lied to and bait and switched as well as argued with and treated poorly over the phone, I will now be returning the furniture come income tax and buying my furniture at Sofa City where I have bought way better quality furniture and have had an extremely positive experience with buying furniture with in the past.
Aaron Rents Company Profile
Company Name:

Aaron's INC

Company Type:

Public

Ticker Symbol:

AAN

Year Founded:

1955

Formerly Named:

Aarons

Address:

400 Galleria Pkwy

City:

Atlanta

State/Province:

GA

Postal Code:

30339

Country:

United States

Website:

http://www.aarons.com/