Consumer Reviews and Complaints

Made my account about a year ago and I have only used it for one transaction. Recently I tried using the app for the first time in about a year and they said my account was frozen for suspicious activity (remember I only used it once to receive a few dollars from a friend). I emailed Venmo trying to get my account unfrozen and they said that I had violated the user agreement and that I was a liability. They also wouldn't even tell me exactly what I did or what the user agreements were. When I called the helpline the people on the other end were clueless. When I emailed back again the man dismissed me and told me that my account is permanently shut down and that the email line for my account was being closed also so I couldn't ask anymore questions.

I'm really disappointed when people take advantage of me on a service like Venmo, and then Venmo doesn't help people get their money back. If a bank sent funds, I could count on getting that. I'm disappointed in Venmo.

I woke up this morning and when I checked my debit card transactions online, I noticed that I had two charges from VENMO. I have no idea who they are, and have never heard of them until now. They charged my card for a total of $1,478.21. I called my bank and reported the fraud, but I can only surmise that this company VENMO is stealing people's money and no one is doing anything about it. I wouldn't do business with this company if they paid me. Buyer beware when you interact with VENMO.

I used Venmo to sell a car, the person has my car and venmo deactivated my account and stated there will be no further contact. So I have no money, no car, and there is not ONE legitimate reason as to why or if I need to go and find authorities to get my car back. I am stuck in limbo with zero communication. I received a text message even yesterday as to how they love the car and are driving it. But because of Venmo I can't access my funds, without an explanation.

I sent money via Venmo to pay for e-tickets and when the scammer got my money, they removed their Venmo account and stopped emailing me. I contacted Venmo to do something but they said I shouldn't have done it. Really, that's your reply?! What BS! They didn't offer any help or solution. Horrible company that's made for scammers to exploit! I even tried to report the scammer account. They did nothing. Venmo is owned by Paypal yet they are useless. What kind of company doesn't try to document the scam or have some measure of security? I am so mad! They could have stopped it and yet did nothing. Don't use Venmo! They don't care about you.
How do I know I can trust these reviews about Venmo?
881,173 reviews on ConsumerAffairs are verified.
We require contact information to ensure our reviewers are real.
We use intelligent software that helps us maintain the integrity of reviews.
Our moderators read all reviews to verify quality and helpfulness.
For more information about reviews on ConsumerAffairs.com please visit our FAQ.

My husband and I never heard of this awful company, until about three weeks ago when somehow my husband's debit card number was used to access our business account and steal more than a $1,000.00 dollars from us. I called our bank and informed them we didn't do the charges and don't let the charges go thru (they were in the hold stage), but they did anyway. That was equally upsetting. We received a letter from our bank saying, because it is a business account our dispute is not recognized under the Electronic Funds Transfer Act, and they will have to investigate. As of today, some scum has OUR money! All because of this horrible company VENMO.

I have only used Venmo twice. The first time everything worked fine. Thought it was a great new application. The second time everything went wrong. I can't get into my account. It seems to be locked. I can't transfer the funds to my bank account. I need to access the funds and I'm not being told what the problem is, just being asked to contact customer service... what a joke!

I signed up for Venmo as a way to transfer money between my friends. I went on Letgo and tried to sell my GameStop card. This user thought he could scam me out of my card information by Venmo'ing me $10. I NEVER transferred the money to my bank, I even tried to return it. (Not an option on Venmo). I called repeatedly to get this charge off my account and no one ever responded, instead they froze my account. Never sending me any information that it was frozen. Yesterday I needed some friends to send me money and I tried to call Venmo again. The "customer service agent" (use that term lightly) told me to just open another account until I can get this account fixed. I did exactly as he suggested but when I tried to link my banking information I couldn't because it was linked to the previous account. So they froze this account as well.
I tried texting with them, I called again and sent numerous emails. Every time you call the customer service number and you speak to an agent, they have no authority to help you in any way. They take your information down and send it to an account specialist that you never speak to; they do not have a number. The only way to communicate with them is through email and they do not seem to care. They said I violated Venmo's rules by opening up another account; however I did exactly as the customer agent suggested. If this is against policy he should have never told me to do it. Now my account is closed and the email I received told me if I responded to the email it would go unanswered because they now consider the matter closed. They were extremely unhelpful and rude. Their customer service is a joke!! I would NOT recommend Venmo to anyone!

I hope I can give 0 stars to this app! 2 months ago, I use Venmo. Send a model $1200 as shooting fee. After I sent money, the model Kimmy told me her Venmo account was locked and cannot receive money. So I just send money to her with another app. After 2-3 days, $1200 transfer to the model Kimmy Venmo account. But I already transferred money with another method, so what I need to do is to get money back. And I search online, it said there is a button can get money back, I look on the app and there is no button. When I contact customer service. The customer service told me they already finish the transaction. What I need to do is ask model unfreeze the account and send my money back.
So I contact the model Kimmy. She sends email to unlock her Venmo account. But the answer is her account is permanently locked. I then contact Venmo, Venmo told me already sent the model Kimmy instructions of unlocking the account. Kimmy followed the instructions and then get another email telling us her account permanently locked, she cannot get it back again. Now, it already 2 months, Venmo just let me ask Kimmy to unlock her account. And keep telling Kimmy she cannot unlock her account. I do not know how can I get money back. Because Venmo cannot give my money back and the money still in Kimmy's permanent locked account.

I should have read the reviews before I used Venmo. I am a 44 year old woman. I don't Understand all the new technology but I am up for learning. While I was trying to figure out Venmo I was clicking buttons to see why everything did. It is not user friendly. I would pay for something and then have to cancel it because it was confusing. Then I realized that I sent it to an email that the other Orth didn't want me to use. They canceled it as did I. Next thing I knew my account was being frozen. They asked for ID to prove I wasn't scamming. After I sent the proof they terminated my account for no obvious reason. What a disappointing company.

I used Venmo for the first time. I was sent the money, but now have no access to it. Venmo cannot verify my account, even though their parent company, PayPal, already has. I received an email with instructions on how to re-enter my information. It does not work. I was told to enter another account. I only have one account. I feel as if this is fraud, as my money is not accessible. I have filed a complaint with the FCC.

I set up an account with Venmo to get paid by someone who was out of town for 2 weeks. After a couple of days of resolving a small issue with my phone number (that was accidentally transposed with another person's account and linked to that account) I finally got a notification that the money was transferred to me on Friday and that I would receive funds on Monday.
Monday morning I get an email saying my account is frozen due to unauthorized use per agreement. I have no idea what that is and haven't done anything to my account. They asked for my id which I sent over via email by 11AM. It is now 5:35PM and I can't get them to respond to my emails which I was told was the only way to correspond for these issues... I am now bouncing checks and household payments causing lots of insufficient funds fees. The bank is now closing and I am expecting more payments to be trying to come through in the morning. If email is the only way to resolve this, they should be more prompt with a response. Will not be using this again.

This application has problems. Your account can be frozen for no apparent reason. The funds are removed from your account and are not made available until the next business day. To remedy this you are required to send a government photo to their site. That is not safe. Do you want hackers to get to that information. Sure it's safe. Then when you complain it takes days to fix this. When you call they don't help. You have to wait in a queue. Easier to write checks. Why does the app take your funds and then decide to freeze your account? Not to help the customer. Very frustrating.

Well, I sold a ticket to an event to a friend of mine and I wanted to just meet up with her and do a cash exchange. I'm low on funds. In fact at the moment I'm that broke and have no money but the money I was being paid for my ticket to an event I was no longer attending. Well, she forgets to get cash so she asked if she could Venmo it. I said sure but I have to go install and set it up. So I do, give her my Venmo info. She sends the money. Everything went smooth. Or so I thought. So I go to enter my bank info to get my money transferred. I get an error message that they don't support my bank and to please enter another bank account.
Ummm, no. Sorry I don't have multiple accounts. I have one. How do you propose to give me MY MONEY Venmo? I currently have the best bank account I've ever had my entire life. I'm 40. I've had a lot of accounts. I've had terrible experiences with every bank. Patelco the so called credit union that's basically just another bank, being the worst. But my Netspend account run by MetaBank has been by far the best account ever. I have not had my funds depleted by the bank just helping themselves to my money. Ever. However, because it's called prepaid I keep running into this problem. It behaves just like any other bank account except I'm not getting robbed by the bank. In that case then all banks are prepaid.
Anyhow, back to Venmo. So apparently Venmo also like Uber and Zipcar and everything else doesn't accept my bank account. Well then they need to come up with a way I can get my damn money because it's mine not theirs and they have no right to deny me my money. I'm not going to go out and get a bank account somewhere just so Venmo will give me MY MONEY! I am currently trying to figure out how I'm going to get my money. This is exactly why I would have preferred to just do cash. Now these jerks are holding MY MONEY and won't give it to me. Never again... These services are never instant. I can download porn faster than a transfer actually goes through. That's ridiculous. Anyway, cash people. Cash. Easier. End rant.

I set up account as I was told they don't charge fees like PayPal. Unfortunately, I used wrong email. I contacted them immediately because I couldn't change it. For FIVE DAYS they said they would cancel it - then they asked for a picture of my driver's license and still didn't change it. I finally went with PayPal - never had a problem - and I have still yet to hear from Venmo. HORRIBLE service.

Just set up Venmo because of a client request. She transferred funds last Monday (today is Friday). I received notification of this transfer. Today, I logged into my Venmo account and there the funds sit (finally transferred as of today - 5 days later). However, I still have no access to the funds. I had to REQUEST that the funds be put into my bank account. Which will now, not happen until next Tuesday. Recap - VENMO has managed to hold onto $500 dollars for 8 days that they have been able to collect interest on. What a creative racket!!! Will be closing account as soon as they have released MY money!

We attempted to pay our rent through Venmo with our VERIFIED account. They froze our account almost two weeks ago and despite jumping through all of their ridiculous hoops and sending requested re-verifying information THREE times, all we get are more emails requesting the same information we've already supplied. They still refuse to release the funds back to our card. Will be calling card company to cancel the charge and I've filed complaints with the BBB and the FTC. Awful!!

Just had a small commercial bank account that had unauthorized withdrawals through Venmo. Person listed was Steven **. Had $2350 withdrawn in two payments. Contacted the bank fraud department who was able to reverse the funds and put the money back in our account. ACH debits are instantaneous and I didn't see it as a pending payment - only after it was cleared.
We asked to put an ACH debit block on the account. The key to fighting this fraud is to watch your account, contact your bank, and ask your bank for services that better secure your account. Some of these electronic payments can be reversed but you have to do it quickly. Would not recommend Venmo at all - We didn't authorize this transactions so they really need to evaluate their internal controls.

Never heard of VENMO before a few days ago. Just retired and got my first Social Security check auto-deposited. The very next day, someone who had apparently got my checking account routing and account numbers made six separate transfers OUT of my account to someone named STEVEN ** totaling $2,030.00. I wrote to Venmo about this, and to their credit they responded quickly (I had already contacted Wells Fargo and taken appropriate steps). However the VENMO app allowed easy theft from my account, and I don't know how long it will be until I have access to my money again. From the articles I have now read, it's clear that the perpetrator picked VENMO because it's apparently got less safeguards against this sort of thing. I would never trust them with any sort of personal information.

I would never get or recommend a Venmo account; here's my experience: Noticed a fraudulent charge on banking account; called bank, informed them of fraudulent charge and to deactivate card. As Venmo was the point of transaction listed on banking statement I called to inform them of fraudulent charge & request they cancel transaction. Was informed that they could not reverse the charge even if I had placed it & with it being a fraudulent charge I should call my bank. So, they pretty much state that they don't validate their customers; which also means they cannot protect any financial data.

Funds were held for nearly TWO weeks, between verified users. Father transferred funds to my wife, for my bail. Transfer took nearly two weeks. Meanwhile, I'm sitting in jail. My impounded vehicle is accumulating costs... "Instantly transfer" they say? What a crock!! Avoid this service at all cost.

My wife recently had $1,950.00 unauthorized charged off her Venmo account. Sent to someone she doesn't know. We called in within 10 minutes to report the fraud to Venmo. We were told the system had flagged it for fraud anyhow but they can not refund it unless we upload ID and Credit card and that we had to contact bank and make a chargeback. We call BoA but they tell us they can't do a chargeback until charge completes because it's only processing. We call back to Venmo next morning about the 1950 since it was 90% of our account. They say both our account and the theirs are frozen until we verify ID. We again refuse because currently payment would be on hold and we want our money back not to complete charge. Again they refuse to refund and tell us to file a chargeback. But agree the payment is on hold so the thief did not get money.
Now day 3 rolls around and the charge clears out BOA. We call to make claim Saturday but they say 10 business days and could take up to 90 for final decision. Monday is a holiday so 5 days have passed without any help. I complain rarely but this seems like Venmo is attempting to steal the money. We refused uploading ID because a chargeback should not be needed. Venmo flagged it for fraud and we reported it. No payout has been made. So no loss to Venmo, so why would they need a bank claim unless they were trying to keep money that is not theirs.
Would rate them at 0 if it were an option. PayPal would never hold a flagged transaction and refuse us to refund. Venmo may be owned but has already been pilot under FTC investigation for deceptive and unfair practice. Perhaps not a complete scam company as I have used it a dozen times but for sure shady and they appear to be part of this theft or at least be planning to cash out on insurance claim or something argue the claim, keep our money and screw us out all our bank account.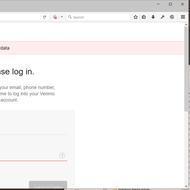 I was locked out of my Venmo account on mobile 4-5 days ago, so I can't use the Venmo 24hr customer service chat. I was locked out not for any security reasons, but a technical bug that didn't allow me to send a verification code to my email (button was unclickable and greyed out). I could not resolve the issue by signing into venmo.com via my PC web browser either. Customer support took 2 days to send me an automated response notifying me that an agent will contact me in the future. 2 more days later, someone finally responds, totaling 4 days. I decided to close my Venmo account due to technical/support concerns, so I attempted to log into venmo.com on my PC web browser again, but I was met with another bug "JSON.parse: unexpected character at line 1 column 1 of the JSON data". I was completely locked out of my account now. I responded to the email to deactivate my account. Let's see how many days it will take to do this.

It's a money transfer service through PayPal that allows you to send money via mobile. You can link your debit card, bank account or credit card to your Venmo account. It is really easy and safe to use. The extra services that are include is linking your debit card to your Venmo account. You can also link your bank account. The other option is linking you credit card which there is a 3% fee with each transaction. The only additional fees is when you link your credit card to your Venmo account. Here you will be charged a 3% fee with every transaction that you make. The customer service at Venmo is great. They are there when you need and help you with any issues that may arise. They are very knowledgeable about their products so you have nothing to worry about.

Venmo is a fast and easy way to send money to people electronically. It allows you to request for payment from your friends or pay them back for things that they have covered for you. Once you decide to request or pay someone, you have to post about what the transaction is for. If you receive payment from a friend, the money will go towards your Venmo balance where you can decide to have it deposited in your account, or keep it part of your Venmo account to send to other friends when paying them back. Its services are excellent and unlike anything I have ever used or seen. It is extremely innovative and takes away the issue of having to get someone the exact cash that you owe them. Its services are very easy to understand as well.
I do not like apps that are free, but ask for an additional fee. So far, I have not encountered any fees on Venmo, and hope that I will not have to in the future. I have never used asked for customer service, since the app is super easy to navigate, but I am sure it is fantastic, based on how amazing the app is.

Various options are available to use where there is at least one option for every situation that a person could possibly be in and usually 2-3 options for the most common financial situation. I'm not too familiar with the "extra" services that are offered. I never have looked into them because I never needed any other services more than what was readily available. I put satisfied because I'm not sure of the fees. I was never charged fees. The free service that I used I was happy with the fees obviously since there weren't any. I never needed to contact the customer service department so I can't comment or rate their service properly.

I always transfers to my bank acct or my kids. It is an easy set up and simple to use. Just makes it easier to pay or get paid right at home right to your acct. Click that you want to get your money from it and then you choose where you would like it to go and it is in your bank by next day. I use it to transfer money to my kids and when they pay some back to go back in acct for them to use for further dates. It is simple to use right to your bank. I have had not any extra fees like Western Union and MoneyGram does. You get or send the exact amount that is needed. So it cost less in the long run. I have not personally had to call customer service for anything at all. We have never had any issues that requires to speak to anyone and I am so glad for that.

Was very easy to use and very quick to send and receive money. Locations were convenient and fees were very fair compared to other companies fees. There were many different extra services to choose from although I did not choose any on this occasion as there were none that fit my needs. The additional fees and services seemed fair, although I did not add on any extra services at the time of my transaction. The options were wide and the fees very reasonable. I did not have a whole lot of interaction with the customer service staff but the interactions I did have were pleasant enough and I did not have any issues.

They offer a lot of options for security and to transfer money quickly. They also offer ways to be able to protect your money and I am actually impressed with it more than PayPal. The service is pretty outstanding. The quality of their product is pretty good. I do not trust many online pay programs but this one I do. It makes it easier and sufficient to send bills. One area I am not satisfied with... I do not like the fees they charge. They could lower them a bit. That is the only downfall to this service. The customer service answers my questions and also lets me know if there's a problem. If I need to check a payment, they are quick to answer me and provide me with useful feedback.

Easy way to SEND or receive money! Cheap fees and easy to use. Quick services! I sent money with next day shipping and it arrived on time. I used the money next day to send money to my mother. It arrived on time and without any issues! I had no problems and low fees made it easy to send money. There were low fees. I think it was @2.95 to send money next day which is not bad at all. I thought it sent fast and a great speed. No additional fees.

ConsumerAffairs Research Team
The ConsumerAffairs Research Team believes everyone deserves to make smart decisions. We aim to provide readers with the most up-to-date information available about today's consumer products and services.
Venmo, owned by PayPal, was founded in 2009 and is headquartered in New York. The service lets individuals easily pay one another for their part of a restaurant check, group-purchased gift, utility bill and more. It is popular among younger customers and college students.
Facebook: New users have the option of signing up for a Venmo account with their Facebook login credentials, which makes signing
App: Venmo's app, available for iOS and Android devices, allows customers to send and receive money easily using their mobile device.
Fees: Users who send money from their Venmo account, a linked bank account, a debit card or a prepaid gift card do not pay any transfer fee. Those who use a credit card must pay a three percent fee. There is no charge for paying for purchases in other mobile apps using a Venmo account. Receiving money is also free.
Payment options: Venmo users can pay for several other services and products in third-party apps, like Gametime and Parking Panda.
Request feature: When friends agree to pay a customer using Venmo, the customer can send a reminder with the click of a request button in the app. This feature removes the awkwardness from reminding others they owe the user money.
Best for Venmo is best for individuals who frequently split checks or bills with friends or family members.
Compare Money Transfer and International Money Transfer
Company Name:

Venmo

Website:

https://venmo.com/