Best Student Loan Consolidation Companies
Student loan debt can be overwhelming, especially if the borrower has multiple lenders and both private and federal loans. Consolidation allows students to combine all their loans into a single loan, with one monthly payment to a single lender.
Consolidation companies and programs can offer several benefits in addition to simplifying the repayment process. Borrowers should thoroughly research the interest rates for their existing loans and any forgiveness or deferment benefits attached to their existing loans before consolidating loans.
Top Student Loan Consolidation Companies

SoFi
Read 106 Reviews

Founded in 2011 and headquartered in San Francisco, SoFi is an award-winning marketplace lender offering fixed- and variable-rate student-loan refinancing. The company also provides unemployment protection and career support.

EduLoan Docs
Read 37 Reviews

EduLoan Docs helps former students repay their federal student loans with customized repayment or loan forgiveness plans. EduLoan Docs provides several different repayment options, and you choose the plan best for you.

Great Lakes Higher Education Corp.
Read 212 Reviews

Great Lakes Higher Education Corporation is a non-profit organization dedicated to helping students finance their education and borrow responsibly. It works with the Department of Education as well as private lenders.

Square One Resolutions
Read 7 Reviews

Offers graduates or former students of for-profit career colleges a way to reduce student loan debt. Files claims against collectors or schools with questionable reputations. Cost varies, and programs take around 120 payments.

Wells Fargo Student Loans
Read 128 Reviews

Wells Fargo is one of the largest banks in the United States. It backs a variety of federal student loans as well as offering private loans to students who need additional financial aid beyond the maximum federal allowance.

Credible
Read Reviews

Credible Labs, Inc., founded in 2012, is a website dedicated to providing personalized student loan offers from top private lenders. Comparison shoppers can compare loans 24 hours a day for free.

Student Loan Hero
Read 11 Reviews

Student Loan Hero provides customers with the support they need to organize, manage and repay their student loans. Based in Austin, Texas, the company has helped more than 60,000 Americans to get out of debt faster.

Citizens Bank Education Refinance Loans
Read Expert Review

Citizens Bank Education Refinance Loan helps customers consolidate their private and federal student loans. Borrowers do not incur penalties for paying more than the minimum monthly payment or for paying off their loan early.

Earnest
Read Expert Review

Based in San Francisco, Earnest offers merit-based student-loan consolidation to financially responsible individuals. Customers can request a free interest rate estimate in 2 minutes, without affecting their credit score.

LendKey
Read Expert Review

LendKey has been matching borrowers with community financial institutions offering low-cost student-loan consolidation since 2007. Once approved by a lender, customers can choose either a level or graduated repayment plan.
Features to look in a student loan consolidation company
Fast application process
Many student loan companies offer a streamlined loan application process. Some companies provide customers with a loan consolidation pre-approval within minutes of filing.
Lower interest rates
Consolidating student loans may lower interest rates, but potential borrowers need to be aware of the different types. You might even be eligible for student loan forgiveness.
Fixed interest rate: A fixed interest rate gives you a chance to keep the same low rate the entire life of the loan. While fixed rates are usually higher than variable rates, they provide the security of a consistent payment amount that remains the same during the life of the loan.
Variable rate: A variable rate is an interest rate that starts out low, and then adjusts according to pre-determined criteria. The rate may increase or decrease in the future. The borrower must understand the range of possible future interest rates for their loan before accepting a variable rate loan.
Flexible payment options
Some lenders provide flexible payment options that fit different circumstances. You might be able to change terms or miss a payment under pre-determined conditions.
Income-sensitive payments: Income-sensitive payments allow those who are experiencing financial difficulties to adjust their payment amounts to fit their budgets. Once the borrower's finances improve, they resume repaying their normal amount or choose another option.
Graduated payments: Graduated payments start at one level, then increase slowly as time passes. In most cases, graduated payments may last up to 10 years.
Extended payments: Extended payments are similar to graduated payments, but may extend up to 25 years for eligible candidates.
Discounts
In addition to lower rates, some student loan consolidation companies provide discounts. Review the website and ask the customer service representative for further details regarding discount offerings.
Payment discount: Some companies provide a payment discount for those who select a feature such as auto pay.
Skipped payment: Companies may allow their borrowers to skip a payment if you've made 12 or more on-time payments in a row.
Counseling
While consolidating student loans may be their main function, certain companies also want to help their borrowers become more financially stable. A few student loan consolidation firms extend their reach and provide additional guidance such as career counseling and more through their suite of services.
Financial counseling: Whether it's to improve a credit rating or save for retirement, financial counseling gives borrowers the tools they need to make sound financial decisions.
Career counseling: For those who aren't sure what job to pursue, career counseling can help recent graduates focus on their goals, potential job titles and industries for their job search.
Student loan consolidation vs. refinancing
Student loan consolidation is the process of combining several federal loans into one loan. The purpose is to make the loan more manageable with only one student loan payment. While student loan refinancing combines several private or federal loans into one loan.
|   | Student loan consolidation | Student loan refinancing |
| --- | --- | --- |
| What loans are eligible? | Federal loans only | Federal or private loans |
| Number of monthly bills? | 1 | 1 |
| Can I lower my interest rates? | | |
| Will I save money? | | |
|   | What loans are eligible? | Number of monthly bills? | Can I lower my interest rates? | Will I save money? |
| --- | --- | --- | --- | --- |
| Student loan consolidation | Federal loans only | 1 | | |
| Student loan refinancing | Federal or private loans | 1 | | |
How to consolidate student loans
Option 1: Consolidating with private loans
If you have private student loans, then you can refinance them through a student loan consolidation company.
Option 2: Consolidating with federal loans
If you have federal student loans, then you can consolidate them through the federal government.
Both options will reduce your total bills down to just one payment per month. Student loan refinancing can lower your interest rate and save you money overall. Student loan consolidation will give you lower monthly payments, but it will stretch your payments out over a longer period of time, so you'll end up paying more money overall.
Thank you, you have successfully subscribed to our newsletter!
Enjoy reading our tips and recommendations.
We value your privacy. Unsubscribe easily.
Student loan consolidation reviews

EduLoan Docs helps former students pay off federal student loan debt. They have services that will help you consolidate your loan debt and help you with loan forgiveness. EduLoan helps you find the right repayment plan to eliminate your debts as quickly and cheaply as popular.
Read More

Student Loan Hero was created by a former indebted graduate who was motivated to provide an unbiased solution to help former graduates manage, organize and repay their loans. Student Loan Hero helps borrowers understand their loans and make smart repayment decisions.
Read More

SoFi is a modern finance company with a suite of money solutions including student loan refinancing. SoFi strives to provide the best tools for the individual.
Read More

Earnest claims to offer better refinancing rates through data analysis. The company uses a data-driven evaluation of the consumer's complete financial profile to give qualified borrowers lower, more personalized interest rates than those available through traditional lenders.
Services: Earnest's products serve both private and federal loan consolidation. The process begins with an initial application to give the potential client a proposed interest rate. Next the consumer completes a loan application so that the company can understand the users complete financial picture and offer the best loan rate possible. Finally, the company makes the funding decision. Earnest can tailor the exact minimum monthly payment. Earnest promises additional strategies for faster loan repayment without fees. Finally, consumers have the option to skip a payment and make it up later.
Refinancing: Loan rates are disclosed after a completing a quick questionnaire. Their precision pricingTM keeps loan payments low, regardless of loan's term. Earnest services the loan for the entire life of the loan with no third party involvement. It's easy for consumers to adjust their payments and due dates. The company claims to beat their competitors loan interest rates due to their superior data analytics.
Education and resources: Earnest's blog covers a range of student loan consolidation questions as does their comprehensive FAQ section. The company also offers additional lending solutions for consumers and parents. Their iPhone app enables consumers to manage their loan on the go.
Best for: Borrowers who meet the qualification requirements. Requirements include U.S. citizenship, debt from a Title IV accredited school, graduation from school, employment and status as primary borrower.

Citizens Bank is part of Citizens Financial Group, one of the oldest and largest financial services firms in the United States. Included in the Citizens Bank portfolio of offerings is their student loan refinancing product.
Services: Citizens Bank offers a student loan refinancing product that can consolidate both private and public student loans into a manageable loan with one payment. Their Education Refinance Loan can be used to both refinance and consolidate student loans.
Refinancing: Citizens promises low, competitive fixed and variable interest rates. Their product doesn't have any application, origination or disbursement fees or a prepayment penalty. The loan term includes five, 10, 15 and 20-year options. Citizens also offers loyalty and automatic payment discounts.
Education and resources: A loan calculator is available to compare rates and examine future payment scenarios. Citizens offers a FAQ section and additional banking and borrowing related articles.
Best for: Individuals who are seeking a company which offers a range of financial solutions, in addition to student loan consolidations and Graduates who want to combine multiple loans.

LendKey offers a unique platform that offers consumers a method to consolidate and refinance student loans through credit unions and community banks.
Services: Consumers apply online before receiving access to loans from LendKey's network of community lenders. Rates and terms are disclosed quickly and tailored to the individual's loan amount, location and credit profile.
Refinancing: The loan can be customized by the borrower regarding loan term, interest rate and monthly payments, all with the end goal of maximizing borrower's savings. The initial process doesn't affect the customer's credit score.
Education and resources: LendKey's resource center is divided into three separate portals: students, auto loans and personal finance. The portals offer useful articles regarding debt, credit and money management. Their article 'Consolidation vs. Refinancing' lays out the basic differences between both options for the consumer. The refinancing calculator illustrates the savings a consumer may enjoy from refinancing his or her student loan debt.
Best for: Recent college graduates who want to consolidate multiple loans, former college students who want a lower monthly payment on their student loans, people looking for competitive offers from different lenders, borrowers looking for flexible repayment terms and those who want a no-hassle process.

SimpleFi is a financial portal designed to give member employees access to a suite of financial wellness, debt, credit and personal finance tools. Whether students want to ease their debt or are experiencing unexpected circumstances, SimpleFi is determined to help alleviate the stress that massive debt can cause. SimpleFi believes everyone should have access to credit that is tailored to personal needs. They do this by either partnering with a company to provide programs for their employees or by working with the employees themselves.
Services: All of SimpleFi services are available through the consumer's employer benefit plan if the company is subscribed to SimpleFi.
Refinancing: Refinancing is available through the consumer's employer benefit plan if the firm subscribes to SimpleFi.
Education and resources: All resources are available through an employer-sponsored SimpleFi membership. The firm prides itself on financial education tools including financial coaches and seminars on debt, student loans, tax topics and more. Their portal includes online and mobile access to credit reports and scores. Their financial dashboard makes all of the member services easily accessible.
Best for: Employers who want to improve productivity and engagement, employers who don't want their employees withdrawing from their 401(k), employees with access to SimpleFi's services who wish to relieve their student loan debt.

Credible partners with multiple lenders to give consumers the opportunity to receive competitive student loan consolidation or refinancing solutions. The portal helps students determine the best options for refinancing and/or consolidating their student loan debt by comparing loan offers online for free. Putting information from a variety of reputable private lenders in one place, Credible brings transparency to the student loan selection process.
Read More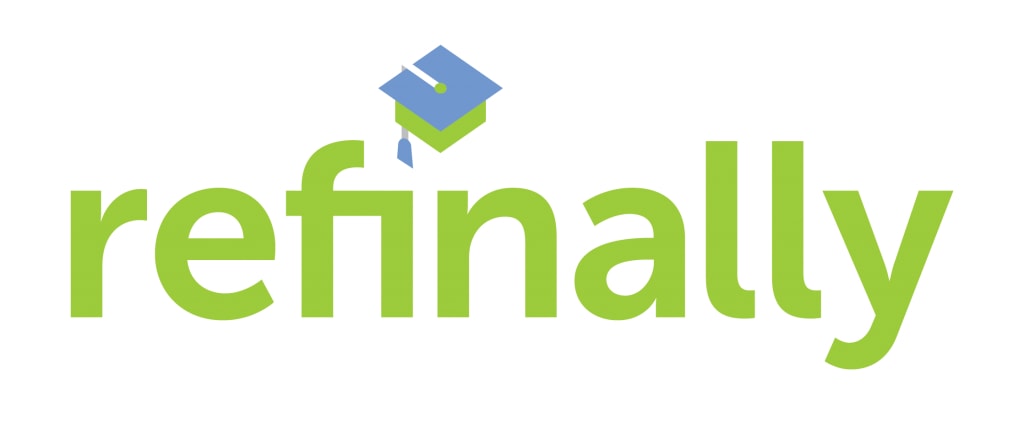 Refinally is a student loan consolidation service that is designed for working professionals. A product of Collegiate Consolidation Services (CCS), Refinally broadens access to student loan consolidation to help students save money and lessen the financial burden of student loan repayment.
Loan calculator: Refinally has an online loan calculator that allows consumers to enter their loan details and see how long it would take to pay their loan. Refinally then offers ways to lower monthly payments for consumers who apply for refinancing.
FAQs for new adopters: With useful information about what student loan consolidation is and how Refinally can help, the Refinally FAQ section offers quick, comprehensive information for people unfamiliar with the concept.
Customer service: Refinally offers personalized customer service through real agents. Each consumer is assigned a loan navigator to help them through the process, and agents are available on the phone Monday-Saturday.
Qualifications: To qualify for consolidation with Refinally, consumers must have at least 15,000 dollars in student loan debt. The Refinally website lists which loans can and cannot be refinanced.
Refinally U: A one-stop location for articles about student loan debt, Refinally U offers information for people who are considering loan consolidation.
Best for: Refinally is best for working professionals with at least $15,000 in student debt and who want personalized service.

Square One Resolutions specializes in solving student loan debt. The firm gathers the client's student loan information and additional details and works with attorneys and lenders to resolve the underlying debt. They have a variety of programs designed for the individual's specific situation.
Read More
Top Student Loan Consolidation Companies

Refinally
Read Expert Review

A division of Collegiate Consolidation Service, Refinally helps students refinance their student loans. Loan navigators help give each consumer individual attention, and on-call agents answer any questions that consumers may have.

Rhode Island Student Loan Authority
Read Expert Review

Rhode Island Student Loan Authority is a nonprofit state authority offering student-loan consolidation to borrowers nationwide. Qualifying loans may include federal loans, private loans, Stafford loans and parent PLUS loans.

SimpleFi
Read Expert Review

Founded in 2012 and headquartered in Palo Alto, Calif., SimpleFi works with corporations to develop customized financial-wellness programs to help employees get out of debt and manage their money more effectively.
Disclaimer
Information in this guide is general in nature and is intended for informational purposes only; it is not legal, health, investment or tax advice. ConsumerAffairs.com makes no representation as to the accuracy of the information provided and assumes no liability for any damages or loss arising from its use.