Consumer Complaints and Reviews

I bought my first pair of glasses from Walmart. They are progressive lenses. I paid for the most expensive glass Nikon Lenses, with the scratch resistant. The worker told me the warranty was good for a year at the time I bought them, but the scratch would have to be in the vision area. I paid extra for this to be put on them. After 4 months I had scratch my lenses right in the vision area. So I went in to have them fixed. The lady was very rude and told me that the scratch resistant was just that not scratch proof and it had to be filed within the first 90 days! They lied to me and told me it would have a year warranty on scratches. I will never buy glasses from them again.

Be aware Wal-Mart eye care is a scam! Went to get a simple refraction for $65. They then insisted I not pay out of pocket and that I go through a federal or private insurance plan. Seems they want to get to charge someone hundreds more. I said, "No". Then when I gave an old eyeglass prescription, they complained again, as if they were above all that and wanted to run additional tests to amass more charges. They then got mad, said I was rude and they said they did not need me, I needed them. Major arrogance on their part because you only want a refraction not a full expensive eye exam for hundreds of dollars. I left, they are too rude to demand all of that after saying a refraction is $65. Found a better place for $55.

Glasses with progressive lenses - I had issues with the glasses when I picked them up at the store. I told them that the reading and distance was not right - Had to tilt my head way back to get close-up focus and the distance was not right either. They told me to wear them for a while and my eyes may adjust. They did not. I have been struggling for several months - Went into store and they told me I had waited too long - They told me I confused the guarantee of the frames with the lenses.
The technician was rather rude and short with me. I am on a fixed income - a senior - and cannot afford to go get another set of glasses ground correctly. I am very, very, dissatisfied with Walmart - Used to do all my grocery shopping here, and other departments in Walmart, but that has come to an end. I will go out of my way to avoid Walmart and will inform all of my friends and family of the terrible experience I am having. I now have to take my vision prescription to another store, pay again.

I had Progressive lenses made at the Walmart Vision Center on the east side of Casper Wyoming. I was having problems getting used to the progressive lenses and after several weeks was still having trouble finding the right area of the lens for the activity I was doing. So one day I was in Denver and I stopped by the optometrist where I got the prescription for my lenses and they took out their little ruler and made some measurements and could not believe how far off the dimensions were relative to the center of my eye. I'm going to Walmart today and I will follow up with the results. Basically I think I'm dealing with a situation of "you get what you pay for".

I went to Walmart and ordered glasses. The pair I got I was allergic to the nose pieces. Went back 4 times. Had to order new one. After I ordered new ones I get those ones and there are little letters and circles lasered into my one lens and every time I look the left it messes with my vision so I went back. They said it was normal so she bent the glasses around and said is this better. I said ya at first but when I got outside it was no better. Someone better fix it for the price I paid.
How do I know I can trust these reviews about Walmart?
850,588 reviews on ConsumerAffairs are verified.
We require contact information to ensure our reviewers are real.
We use intelligent software that helps us maintain the integrity of reviews.
Our moderators read all reviews to verify quality and helpfulness.
For more information about reviews on ConsumerAffairs.com please visit our FAQ.

I have insurance, however my daughter broke her glasses and her eye doctor was away on vacation... so, I went to North Bergen Vision Center... paid $120.00 to get contact prescription as I already had the eyeglass Rx but they would take too long. She needed eyesight today... so they charged me for both even though we only needed the contact Rx (did I mention I had the old box w/ me but was not allowed to buy until I paid for a recent Rx), this was on 5/6/17. The company I order her contacts emailed me and stated Wal-Mart Vision Center denies my daughter was there??? It's now 18 days later... I uploaded the Rx, faxed it, and emailed it. Now I have to wait an additional 2 weeks to get??? Wow.

Before our experience with Wal-Mart Vision was positive. But this year this is the worst experience I have ever had with ordering glasses. We ordered a first set of glasses for our son (same frame as last year) and about a week later were told to come in and pick them up. When we came we saw that both lenses were popping out of the frame and were much too curved for the frame. Since we had the same exact frame the year before and those lenses were fine, I told them that these don't look right. My son also complained that they were too curved and his vision was distorted. They told us to take them home as he will get used to them. He could not as they were both sticking out of the frame and he was getting a headache. We therefore had to go back and then order a new pair.
When the new pair came in, one of the lenses was okay but the second one was too loose, it looked like it can fall out any day. Again we were told that these are OK to take them home and he will get used to them. We took them home and that one lens did fall out. We went back and they were supposed to order yet another pair, but only ordered the one lens. The new lens came, but again same issue. Finally, they said let's order a new pair of glasses, a different frame as maybe these ones are now defective. So we ordered a new pair with a different frame and were hoping that would do the trick.
Once the new pair came in, the lenses looked okay but the frame was much too big for his face. We wondered how that could be and took the pair of "sample frames" they had in the store. That one fit his face perfectly. They ordered the same frame, the same numbers, but yet upon inspection we saw that the one that came in was less curved than the sample one in the store and therefore it was wider and did not fit his face as well as the sample one. At this point I gave up. We wasted so much time going back and forth with a child and even after all these times, the glasses are still not how they should be. Keep that in mind that if you order a frame you like, the one that comes in might be much wider, narrower, or different curvature than the one on display. This will make the frame sit differently on the face.

I had a eye exam and took the prescription to Walmart Vision Center in Oneonta Al for frames and lens. Two small spots appeared (one on each lens) and in time they got larger. I took them back to Walmart and was told it had been over six months and I would have to buy new lens. She also said they were scratches and the lens cleaner pads that were purchased at the same time as the lens caused the problem. What is on my lens are not scratches. She also said it should have purchased a upgraded lens. I think this is a material quality problem. I am going to get a second opinion.

I have been wearing glasses for 31 years. I generally get a new pair every 24 months. This was my first time purchasing glasses from Walmart. I definitely will not waste my time nor money buying Walmart glasses in the future. Within a few days of getting my glasses, I was wearing them while out for a walk. One of the lenses fell out. I caught the lens and frame as it fell apart on my face. I think I bent the frame while catching them. I immediately took them back to Walmart. I was told they were beveled incorrectly and it would take a few weeks for them to fix the glasses. I asked about the frames and was told they'd try to bend them back but "no guarantees"...
Over two weeks later my glasses were ready for pick-up. I was told the frames were bent back into place and the glass lenses were corrected. They adjusted the glasses to my face. Within minutes of leaving the store the pain behind my left ear was excruciating. I was unable to return to the store for a few days. When I did return the Walmart Vision employee loosened the earpiece. The glasses immediately slid to the end of my nose. I told him the left ear feels a lot better but the glasses are obviously too loose. He informed me the glasses can either hurt my ear or I can push them up on my face to see, but he can't do anything else. I left very discouraged.
The next day I called to speak with a manager. When the manager returned my call her solution was for me to come in when the male employee wasn't working. She even suggested I call in advance to make sure he wasn't around because she knows how he is or she told me to go to another Walmart. So I went to another Walmart. Twice. I have never experienced physical pain from wearing glasses before but now that seems to be how Walmart adjusts glasses. The glasses are lopsided on my face, physically painful behind my left ear and continually slip down my face. I cannot wear them. They have been a complete waste of time and money.
My glasses and lenses were not cheap, I actually spent a lot more on these glasses than I have in the past. However, in the past I've dealt with companies that knew how to adjust glasses, Walmart customer service is very, very inferior and I'm the only one out anything. I did ask to return the glasses and was laughed at. $310 spent on garbage.

I had eye exam done at Walmart and purchased new glasses about 6 weeks ago. After two weeks I came to the conclusion that the right lens wasn't correct. They told me the lens axis was not correct. Now two weeks after that, they supposedly fixed it, but it is no different. They give me double vision through the right lens. Now they told me that I just have to get my eye used to it. I paid over 300 dollars out of pocket and that doesn't count what my insurance paid and I have glasses that screw up my vision. At this point, I don't know what to do. I can't just go somewhere else because of cost, and my insurance won't allow me more glasses for two years. I feel like I've been taken.

Walmart vision center used to be alright... Took my grand daughter to get glasses. The eye frame broke down not even a month. 3 months later I went in to get glasses. Less than a month eye frame also broke down. Will not go to Walmart eye center again. Their service used to be good. Not no more.

I bought an eyeglasses from the Vision Center at Walmart Sterling. The nose pads always fall from it every month or 2 and this is the 4th time it happens. One time it made a cut on my nose. When I come to the store they replace it and they charge me 2$. The nose holders should not fall or it should fixed once for all. It never happened with other eyeglasses I got in the past from other different stores.

My prescription is absolutely off, I can barely see, and when I point that out I was told: "you just need to get used to it". I have been wearing glasses for 22 years, I think I can tell if it's not the right prescription unlike the optometrist working there. On top of that, the glasses broke after 7 months, PD and ADD are not listed on my prescription. The people who are working there are incompetent and rude.

Problem # 1: Vision Center optician was doing an eye exam for new glasses and he decided to check my eyes for some potential problem that old people develop (I was in my early 40's). He shot something into my eyeballs which hurt really bad, I had blurred vision and blood in my eyes for a couple months. He also hit me in my face like a jerk, then apologized. Avoid WALMART butchers, they are alleged serial assaults and can't be punished by Walmart management who refuses to do anything about it.
Problem # 2: Vision Center employee, huge as a gorilla, with hands that are only good for loading cement bags was asked to repair my eyeglasses. I sat in front of him while he was literally butchering my expensive glass ($300), maybe not expensive to some though. He placed nose pads that were too large and the replacement screws holding them were humongous. What he did the has shocked me.
He slowly dug into one of my lenses making a deep long scratch on it and continued to making another smaller one while I protested and he then was done with it. The next day I went to complain the manager of the Vision Center who told me this guy can't be punished as he was hired as part of gorilla endangerment program and thus offered me a measly $25 compensation out of their own pocket. Stay away from Walmart butchers. Go get your food and stuff there and get out. I am not a competitor, so I am not advising not shopping at WALMART as that may mean good savings, but stay away from WALMART VISION CENTERS.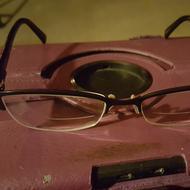 I have been getting my.prescription eye glasses from Walmart vision center since 2009. Never had a problem until now. I moved to Glendale Arizona and went to the Vision Center located at 5605 W Northern Ave, Glendale, AZ 85301. I was shopping and stopped in the vision center to set up an appointment. The woman wouldn't get out of her chair to talk to me. She said, "You come here with your insurance card." She told me they don't take my insurance. I told her yes they do.
I have the same insurance for 15 years and have been getting my glasses since 2009. She said it's different here in Arizona. Long story I left, called my insurance, Walmart accepts my insurance, called back Walmart, spoke to a man, made an appointment. Had my eye exam. Picked out frames. I was never offered the add-ons (anti-glare, polycarbonate, etc...). I messaged my daughter who is a manager of a Walmart vision center in another state to see what my current glasses were. I pick up the glasses and the weight of them made them fall own to the end of my nose!! Worse when I sweat, it's hot and sunny here almost every day in Arizona.
I went back to the vision center to show them the frames weren't going to work, told the employee they are falling down and when I put them where they need to be my eyelashes are hitting the lenses. The employee takes the glasses in the back and did something with the frames because they were warm. They fit more snug but still the problem of my eyelashes. He says "you aren't wearing the glasses right". I said, "What??" This is how I wear my glasses. He moves them down a little on my nose and the top of the glasses were in my line of vision. He kept arguing so I left and tried to make the glasses work. Nope. Same thing kept happening.
I go back again (3rd time now) and tell another employee that I need to exchange the frames and why. He told me I can't. I said, "Yes you can. There is a 6-month guarantee you offer." He said that's only on the lenses. I told him, "That is not true. I've been getting my glasses at Walmart since 2009!" He said he needs a manager approval, "She is on break. You will have to wait." I said okay. I messaged my daughter and again another lie. He didn't need manager approval. Manager comes back after 20 minutes and helps someone before me. A lady next to me starts chatting and I told her my daughter is a manager of a vision center.
As soon as the employee heard this he comes directly over to me (He never talked to the manager about my issues because I watched). He says "okay you can pick out new frames but they have to be the exact same price." I said my benefit covers up to 70 dollars. These frames were only 48. They refused to let me use my full benefit. Messaged my daughter. Another lie. I could pick out any frames, does not have to be the same price. My daughter said they are being lazy and didn't want to do a corrected claim. The employee also said it would take 4-6 weeks if I get frames that are a different price and if I add anything on. Another lie!
Talked to my insurance company. It's the same day!! They refused to let me get different price frames and my daughter had to call the manager and tell her she is a manager and knows how it works and to add on anti-glare. By the way my insurance doesn't cover any add-ons so I pay out of pocket. My daughter recommended I call 1-800-walmart. I was told on the first call I would receive a call no later than 3 days from either the marketing manager or the regional manager.
I have called 4 times in the past month and no one has ever called to resolve this issue!! Each time I've called told the same thing. I will receive a call within 3 days. Still no call!! I talked to my insurance company and was told to get my money back for the anti glare, refund the glasses, then call the insurance back and they will restore my benefits immediately!! No 4-6 weeks. I was told lie after lie by the employee and the manager. I will NEVER EVER go to any Walmart vision center again. The glasses they made me get are so ugly and cheaply made!! Picture below. I'm going to Walmart today to refund these glasses. I can guarantee they will give me major problems but I can also guarantee I will not leave without my refund.

The sales person tried to sell me an upgrade without explaining why there was an upgrade cost. Like just pay for it and don't ask questions. So I called Eye Med in front of him and found out that regular lenses were covered in the plan with a $10 co-pay, so I asked for that. He smirked at me and put in the wrong prescription for computer glasses of which I did not know and took my frames which he said he needed them and I had to wait almost 2 weeks. When I went there found out it was wrong and tried them out at home they were still not right and bought them back for a refund. They gave me a hard time and tried to sell me more on a bad prescription. A bunch of con artists.

I had 12:30 appointment (after waiting 2 weeks for an appt). Arrived at 12:30. Stood by register waiting on available associate which took 15 min for anyone to acknowledge my existence. So at 12:45 I was told I'd have to reschedule because my appointment was at 12:30!! I said I arrived at 12:30. She said "I know but Dr already left for lunch now & rest of day booked up"!!!

So this is my experience with Walmart Vision Center in Plano TX 6000 Coit Rd. So I went there with my kids to get new glasses. Oh well. So there 2 ladies (Russian) one working scanning items slower than slow. Ask her if she could help. She said no she doing some. The other one went straight to the back. Couldn't even ask her for help... Mhhhh really. Then another customer came in and out of the nowhere both ladies jumped up to help this other customer. I looked and ask why she get the help not us... Both looked at me and didn't said a thing. I got very upset. So I told them, "So this is how you handle customer service. You don't want my money? Fine. I go somewhere else." Guess what. The other place jumped for my kids. Made them feel really good. To walmart vision center you need to work on your customer service or get new people.

Negatives: Lab filled prescription for Single Vision Transitions Drivewear wrong. 1. Ophthalmologist checked lenses. I had complained on puck up lenses seemed too strong. Ophthalmologist confirmed lenses were filled to -1.50 instead of -1.25 and would have damaged my eyes over time. Lens also has a defect - when I look left for oncoming traffic, I feel instant vertigo and immediately have to remove glasses. Not safe to use to drive. Taking back. I've had them three days. (Day 1 picked up in afternoon)
Day 2: Complained about no Authenticity card came with Transitions lenses! Woman (name not here for her privacy) who has worked their five years says she had never seen those, gave those out, nor was she ever asked for it. WHY would it be up to a customer to know to ask for this? I learned about it calling Transitions because of the left lens problem! Rest of day was back and forth with Transitions and corporate office for National Vision looking for someone who could help with left lens problem and issuing the authenticity card. Corporate office called the store - after telling me they don't know about the cards - and finally store came up with a "scratch off" numbered card. Picked that up.
Transitions by the way was WONDERFUL (!!!) to deal with and so helpful. All positives there. The CS woman Jennifer told me she thinks the base curve in left lens was off causing the problem. Went back to Walmart in afternoon of Day 2 to pick up card. Told same woman there the left lens is still a problem. She looked at lens up to light and declared that 'since she didn't see a problem the problem did not exist.' Checked with COSTCO to see if they could do the lenses if I kept the frames. They can't because the lens is curved. Said it's the wrong type of frame to have a good lens result.
Day 3: took glasses to ophthalmologist. He checked glasses. Determined prescription was off. Write a note for store to "redo the lenses." He also encouraged me to "give up on Walmart. They are known for hit or miss getting prescriptions right. Try COSTCO or go to like a LensCrafters. Someplace with a good reputation."
Back to COSTCO to see what may be the best solution. Would take ten days to get new glasses. Walmart is about right. COSTCO could work out less expensive but I have to buy a membership, and their frame options are really limited unless you want frames you've seen everyone else wearing for years. Only very few newer styles. They do offer $40 off if you buy two pair. Stay tuned for outcome at Walmart.

Came into the Gilroy Walmart for prescription glasses on 2/22/17 at 11:30am. One person was ahead of me. Two employees working in the department. Both helping the one customer. I received no help at all. Not even an acknowledgment. I tried on frames for 20 minutes. A person came in after me. They got service. Then one employee went to lunch. Still no acknowledgment. I finally left and went to Costco. Got help right away. They had two employees also. Got GREAT service at Costco. Will never go to Walmart again. Not my first ordeal. Terrible store. Horrific service. Rotten mail order system.

On July 21, 2016, I paid for an eye exam and fitting for contacts. When I went back to the store located in Shrewsbury, PA to place an order for contacts I was told that Dr ** had quit and taken all records with him and that his whereabouts were unknown. Because there was not a record for my exam I could not order contacts or glasses. I was also told that they had not replaced Dr **. If I needed contacts or glasses I would have to find another Dr and again pay for an exam and fitting. I was told that there was nothing the local store could do.
I have left messages at Walmart corporate but have never received a return call. I have no prescription... no contacts... and old glasses. This is affecting my job because I can't see. I tried to wear my contacts well beyond what is safe. So I guess I can 1) contact a media outlet that features consumer issues 2) Attorneys General Office... but all I want is my prescription that I paid for so I can order my glasses and contacts so I can perform my job.

I was very dissatisfied when picking up my glasses today. She was very quick to tell me my glasses fit fine when I told her I felt they were loose and seemed crooked. Anyways instead of arguing the point I said okay and asked if I could have a cleaning cloth as I did last year, she said no on account they gave them all away as promos. I said, "So now you've left none for the customers you do have?" She replied, "Yes that's right and they are not free." :/

We have tried for 3 days to get an appointment. Was on hold several minutes and finally hung up. Left 3-4 messages and no return call. This is the Russellville, AR store. Not a good "first impression".

Walmart is the only vision center I've only been to and I will NEVER go back. It's been two weeks since I initially ordered contacts. Not only did they order me the wrong color but they also tried to blame it on 1-800-contacts! I've talked to several people and not once have they tried to fix my problem. All they are saying is I have to wait until they come in. They have absolutely NO IDEA what they are doing. They left me a voicemail telling me to call them, which I did. Only to hear that I had to wait even longer.
The only solution I feel I will find and to go return the wrong color they sent me for $160 worth of my mother's money and go somewhere else for my contacts. It's been so long that I can't even wear the contacts I have anymore because they are old and hurt my eyes. Working at a shoe store I need contacts to be able to see the correct shoe sizes and register. I've been dealing with this problem for two weeks. It's frustrating and disappointing. Walmart used to be so good with their service and now I don't even want to step foot in there ever again.

Our son age 13 had an exam for his glasses in the past. The prescription was completed by developmental Optometrist. The exam was completed with my husband present and the next day we arrived to pick up the lenses. They were not correct. He could not see far away. When I asked if it was possible the attendant said not likely presuming my son was lying. As it turns out the prescription was for near sighted and for distance he does not need a prescription. This is according to them. They lied about what was wrong and blamed it on us not telling them he had progressives. We left the glasses and do not trust what they prescribed.

The service is kind and friendly. The people are knowledgeable and allow you to make your own choices and inform you of all your options, which is my favorite part. I ended up purchasing one frame and lenses in store and for my sunglasses, I had custom lenses made and put in. I'm very happy with my custom choice. Lenses are excellent quality but the frames I bought were $100 which is excellent price but they weren't well made. Overall for both pair I paid around $225 (approximately) including my insurance. The same insurance elsewhere for one pair of glasses (minus the scratch resistance because I couldn't afford it) cost me $500 after insurance. I've returned for adjustments every few months at no cost and no wait. I wish I had gone there when I got my son's glasses.

Price and quality are very good. I use the same pair I got three years ago as a backup pair sometimes. Very good selections in store. My glasses were very modestly priced, it didn't take long to wait for my appointment. I got the light changing lens, which were low priced. I also got told that it would take a week until my glasses would be ready, but it only took three days. In all I was very impressed with my glasses and the service I received.

Lenses scratched and streaked easily. Cheap quality and not a great selection. Got the glasses at the store eyewear shop. Staff was not overly interested in serving. They did replace at no cost but replacement are no better than original.

The glasses are fine but I could not find suitable frames. My glasses were too tight and when I went back they simply bent them and that stayed for a while and now I have indentations from my nose piece. Also, was told that Medicare wouldn't pay for them but they did and now Wal-Mart will not reimburse me for what I paid.

Lots of help with looking at frames for opinions when I was looking alone. Attractive frames for the $100 price and frames guaranteed for a year (replacement if damaged). Bifocals were measured correctly and fitting done with expertise. From my location always a pleasant experience.
Wal-Mart Vision Center Company Profile
Company Name:

Walmart

Website:

http://www.walmart.com/