America's Best Contacts and Eyeglasses
Consumer Complaints and Reviews

Scheduled an appointment for my grandson. Waited 1/2 hour from our scheduled appointment time. Once we were called back the eye exam was determined based on my grandson not identifying the alphabet on the wall [which he could only identify 2 letters because he could not see]. We were unable to proceed with the eye exam because my grandson could not identify the letters. The young lady said that we could not proceed. My grandson just turned 4 and was prescribed with his 1st pair of glasses at 1-1/2. There was no need to know the alphabet then.
Very disappointed because even though I asked to see the doctor anyway and did have the glasses my grandson is using I could not get past the young lady to do so. I have full coverage insurance. Scheduled an appointment elsewhere. Glasses will be ready for pick up on 1/14/2017. Thank you America's Best for the unprofessional treatment. This was the boost needed to ensure that my grandson will be able to see with his new glasses and will be able to identify the alphabet BECAUSE HE CAN SEE THEM!!!

I went to America's Best located in Northlake IL. and it was the best experience ever. The whole process was fast and excellent. As soon as I walked in I felt very welcomed. Everyone there was very friendly. Definitely look forward to going back there again!

I went to America's best by work since many coworkers go there. The doctor was absolutely amazing however after I received my glasses which my insurance paid for all the upgrades including warranty. 2 months later there was a chip in the left lens including scratches which I paid for scratch proof! I only use the cloth that came with my glasses including their wipes and lens cleaner.
When I went back to have my lenses repaired the associate told me that yes my warranty covers it but it's a one-time warranty and to wait until my lenses get more scratched up before I use the warranty! Seriously!! I told her the lenses are not supposed to chip nor scratches considering I paid for the bells and whistles so why do I need to wait and since when is it a one time warranty?? I went back 2 weeks ago and again told the same thing!! The people are rude and talk about customers like crap while they are sitting in the waiting room! What's wrong with these people! I don't want to go back but the doctor was amazing.

1st off I have gone here a couple times. One pair of glasses the flex kind broke fairly quickly. The next time I took my kids in they have insurance and this place completely scammed the insurance. The kids ended up not getting their glasses as they charged the entire insurance plus 100 per child for one of the kids. It was just reading glasses. 10.00 at Walgreen. The other child needs basic glasses for distance. This was a total scam as I had to leave before it was completed and They saw my mom coming. Do not go here. It's not worth the hassle. Walmart does a better job.

I bought my glasses here in Akron Ohio at America's Best in July of 2016. I took them back about 2 months later to have them tightened. Well about a month later the one side of the ear piece got loose again so I thought that I would take them back to get them tightened. Well she took one look at them and said that the screw was stripped and they couldn't be fixed. She said that there was nothing that they could do since I didn't get the warranty. Then she said it was how I took them off caused it. I wasn't happy. Even Walmart have cheap glasses but give you a year warranty. I can tell you that I will never buy a pair of glasses from them again. I will buy them at another place next time.
How do I know I can trust these reviews about America's Best Contacts and Eyeglasses?
671,225 reviews on ConsumerAffairs are verified.
We require contact information to ensure our reviewers are real.
We use intelligent software that helps us maintain the integrity of reviews.
Our moderators read all reviews to verify quality and helpfulness.
For more information about reviews on ConsumerAffairs.com please visit our FAQ.

On Nov 06, 2016 I put my contact lens in, later that afternoon I was going to remove them. The right eye came right out but the left would not come out so of course I tried and tried so ended up getting my eye a little red. The next morning went to AB and told the Doctor there, I have a Clens that is stuck and can't get it out so he examined my eye and said "YOU DO NOT have a contact lens in your eye" so he gave me a prescription for eye drops to use until my eye looked better. Over the next few days my eye gets worse and worse and then I can't see so I made appointment for 2nd opinion and he found it immediately, it was right on my eye and because it had been there too long I had an ulcer over my whole eye. It's been 3 weeks and under a doctor's care and still can't see good. Total negligence and I will never go to America's Best again. I am on steroids and antibiotics 4 times a day. I am suing them.

I have been going to this store for years!! The customer service, pricing for my contacts, their 3 year plan, all of it was great. They have changed hands a couple of times, but now with the 'new people', it is terrible. I was double booked for an appointment, the customer service was very poor, employees were talking negatively about clients and laughing, they were very late getting me in. After my appointment I sat for an hour! Waiting to pick up my new contacts, they had been closed for twenty minutes before I was waited on. No apologies, nothing. I am now looking for a new place for exams/contacts. The only other store near me is huge, I have been there once, it is like a DMV... loud, no organization, even longer waits. I am so done with them!

I purchased some glasses at America's Best. After only a few months my lenses are peeling. instead of them taking care of their problem I was told I would have to purchase some more lenses. This isn't the only situation I've been in with America's best in Lafayette LA. A few months ago it was a racist issue I had to deal with that was never properly handled.

I ordered 2 pair of glasses for my son on September 2nd for him to play in his football season. Now the whole season is over and I don't have the glasses. After calling a dozen times, just today they said, "Sorry, we can't give you the glasses." On asking for refund, they can't even send a check back and now need me to drive down to their store to see their faces again and get my refund.

Too many people here just need to learn how to say "No, thank you." I spent an hour at A B C & E last week. I had a contacts eye exam from a very nice young woman, picked out 2 sets of frames, got fitted with new contacts and was on my way for a total of $188.00. I will pick up my new contacts next week. They agreed to price match with Lens.com. I don't know just how my experience could have been any better. BTW, they did offer me several upgrades on my glasses for additional cost, but, although I could see the value in them, I didn't take them because I only wear my glasses a short time each day, when I am not wearing my contacts. Just learn to say "no" if you don't' want something.

I purchased my glasses from America's Best in Valdosta Ga and constantly complained that I could not see that my vision was blurred and each time I was told that my eyes needs to adjust which is now over a yr ago. I was unable to use either pair. Therefore I spent $380 for nothing and have since been wearing my $1.21 goodwill glasses until I go to a reputable eye care center. I have come in contact with over 30 people in my area that had the same compliant. I had to squint to see out of these glasses which made my vision worse. HELP I CAN'T SEE.

On several occasions I have had a issue with trying to make an appointment with this company. I was given an appointment time and date and when I arrived they said they overbooked. Then it happened again. I tried one more time with this company because we were in the eye club so we didn't want to miss out on the eye exams that were included. I called 45 minutes ahead of my appointment to let them know I was going to be late which the gentlemen said that was fine.
When I arrived the lady at the desk said they could not see me today. I told her what the gentlemen said on the phone and she acted as if she did not care. We live over an hour away which made it a huge inconvenience. This company needs to held accountable for their mismanagement of their time. They are losing doctors because of their lack of integrity. I'm just a person low on the totem pole so I hope this review will at least help others. I don't plan on commenting back to this company. They just are not professional and they don't care about others.

I stepped on my eye glasses so I decided to stop by and just order a new pair, pair sort of. The lens were ok but the frame was damaged not beyond wearing though. The attendant would NOT allow me to order a new pair without an exam from one of their so called Drs. nor would she order me a new frame. I have a Dr, I see a Ophthalmologist and NOT an Optometrist. The attendant was short and really boarded being rude. The BEST thing I can say for America's BEST is take you BUSINESS somewhere else, I did.

I am 32 and never worn glasses in my life! I woke up last week and was having blurry doubled vision. I went 2 days before deciding ok, there is something wrong here and decided to go to America's Best due to the ads on TV (2 pairs of glasses for 69.99). I scheduled the appointment and went the same day. I had the exam and was told that I needed glasses with Prism in them so that my eyes would align and be able to see images clearly and would not be able to get contacts because contacts do not come with Prism in them. I was told I would have to wait 7-10 days for my glasses.
In the meantime, I can not see properly. As a single mother with 2 small children and no assistance, this terrifies me. I call them to get the status of my eyewear and am told they are still in the lab. I ask if there is anything they could provide me temporarily so that I can be able to drive my children to and from school as having blurred doubled vision on a constant basis is making driving extremely difficult and I do not want to get in an accident. They advised me that there is nothing that they can do as they do not make glasses there on the spot.
They referred me to Eyeglass World, who does make glasses on the spot but Eyeglass World would charge me an additional $150 on top of the $220 (not 69.99) I already paid to America's Best. I expressed that this cannot be the only alternative (I do not know about most, but I do not have that kind of money sitting around). They continue to say there is nothing that can be done.
I asked what if I were in an accident. I feel that for a doctor to know that a patient is not able to see properly and then not provide any advice or alternative until their eyewear arrives, is a major LIABILITY for their practice. I was not even told whether or not I should or shouldn't be driving. Fortunately enough, I know due to common sense that I should not be driving yet I have no choice at this point. I am still waiting for glasses, but I also still have to be a mother to my children, but if ANYTHING happens up until that point, a lawyer will definitely come in to play.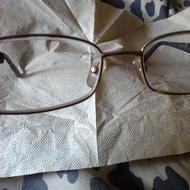 BUYER BEWARE. You will Not pay $69.99 for two pair!!! Once this company tacks on all the extra fees for a halfway decent pair of glasses you will fork out about $350 to $500.00 at least! The only thing you get for their advertisement is two pair of UGLY FRAMES! DON'T BE FOOLED. It's not worth the visit. No extras on my glasses and frame is peeling. My costs almost $200!!! For two pair.

I had a wonderful experience here! I had an appt. at 5:10 pm and got in at 5:15 pm. They were completely nice to me and answered all questions I had. I got 2 opinions from doctors about what they would recommend for me. I got my free eye exam done and walked out with 2 pairs of glasses exactly for the price listed on their ads. $69.95!! So yes the deal is wonderful and I'm so glad I went there. Not only were they great to me, but my glasses have wonderful quality to them and they are just my style!!! I definitely recommend going to America's Best for your next eye appointment.

When I brought my daughter, 12 years old, to have her eyes examined, I expected to pay $70 for 2 pairs of glasses including exam! Then they try to get an extra $20 out of me by telling me that children 13 and under, "by law", have to get the polycarbonate type lenses! When I looked this up, I found that you have the right to ask them to provide something in writing to this effect. THEY CAN'T, because it's NOT a law! It's a choice!! But this is how they are making extra money off the people!! By lying! Thinking nobody will figure it out!! One should ALWAYS, ALWAYS, ALWAYS make sure to look over the receipt when going to ANY America's Best Store!!!

Ordered two pairs glasses with bi-focal lenses at the forum store, Ft. Myers. Went to pick up the glasses. The distance part was very good, the bi-focal part I could only read at about 8 inches. My old glasses were at 22". I was told that my eyes would adapt eventually. I explained that I has experienced this before and my eyes would not adapt to such a difference. I was told I must try them first. I explained that I couldn't even see the instruments on my vehicle so how am I supposed to drive? They would not remake the lenses. The manager said "give him his money back", which is what they did. So after wasting my time and effort, they have lost another customer. I have tried two of these stores, the first one used someone else prescription for my glasses, they had to redo them again. At least this first store in Asheville, NC the staff were apologetic.

I have NOTHING NEGATIVE to report. I took my Rx to A.B., picked out 2 pair w/ warranty. Returned within the year to receive 2 more pair of glasses for FREE. I learned my frames from the previous year were discontinued so I received 2 new glasses with NEW FRAMES. I was charged $0.00! Considering the over $200.00 for a single pair of glasses I was charged by my optometrist & Lenscrafters, I'd say SHOP America's Best for great treatment & awesome money saving deals! I will return & might even see their optometrist for my next exam.

I went to this company to purchase glasses after seeing a advertisement for 2 pair of glasses for $69.99. I went expecting to purchase. I brought one pair of glasses which cost me $300 plus taxes. I also purchased the replacement warranty. First I was deceived into thinking I could get 2 pair for the price this company advertised. ABC THIS COMPANY IS A JOKE! Then I broke my glasses and they tried to give me a hard time about using the warranty. I had to be rude to the customer service rep and let her know I was not backing down. I got my replacement after all the complaining. Then I scratched one of the lens. That's when I discovered warranty was faulty. This company is a fraud. False advertisements and all. To top it all... I hate the quality of the products used on the eyewear. This is the Family Dollar of the eyewear industry. THEY SUCK!!! I hope they get sued. I'm all in.

If you are expecting $400 glasses and service for $69, you won't get that here. What you will get are helpful, busy people, adequate service, and less squinting. I am agoraphobic. It took me two years to get in to see an eye doctor. I am also body dysmorphic and wear a surgeon's mask on my face because I don't like the world to see me. Yeah, I'm mad as a hatter, but I still know about service. The point is, these folks didn't even stutter. Nobody stared, nobody rolled their eyes. My adult son went with me and they were kind and patient with both of us.
As it happened, I got two different scripts, one for driving and the other for sewing. The sewing pair weren't quite right because I needed to see much closer to my eyes than reading, so the tech cheerful offered to make new ones. The store was very busy and the gal asked if I could come back for a re-exam in a few days. My panic loomed, but my son carefully explained that I could not actually get out of the house that easily. She smiled, and said no problem, and found somebody to do a new exam ten minutes later. The last fitting two weeks later, both pairs were perfect and I paid $69.99.
I don't wish to harp on other people, but it is up to the consumer to set expectations. These are incredibly affordable glasses, with an exam. They are obviously no frills. So, if you need something special, if you need no glare, if you need bifocals or whatever, they're not going to be that cheap. Know this going in. Also, they will of course try to sell you upgrades. It's their job. Be kind, say no, hold your ground, and you'll walk out with better vision, x2, and a smile. Nothing is free. Many of these reviews seem to have forgotten that.

I would call the lady who "helped" me today, the worst employee I've ever spoken to. When I asked simple questions she got defensive and told me that he gave me my order in the store, which they didn't because they never carry my prescription, and then told me that she could not look up my tracking number and I would have to do it myself. So I did look it up myself and I was able to find where they contacts had been delivered, but I pissed off the whole time I was doing it. What a terrible way to treat someone. She should not be answering phones.

Very misleading advertising. You think you're going to walk in there & get 2 pair of glasses & a free exam. But that's without the cost of lenses. I got one pair for $315 or the two would cost me $375. Really! The ad is false advertising plain & simple to stop you from going somewhere else! The ad should state 2 pairs of frames (and a small group of them) for $69.99 including eye exam... Lesson learned... Go to Walmart & save money!

I went to a retina dr and was told that I needed to get glasses due to the floaters that I am experiencing while I have my contacts in. I was enticed with the 2 glasses and vision check for such a good deal. I now see why. I decided to get contacts as well as 2 glasses. I told this to the eye dr. She clearly understood that I was planning to wear my glasses with my contacts. Well I choose my glasses and was told to wear the trial contacts and come back in a week to see how I do with them and that she will recheck my eyes then. I waited 2 weeks and went in.
The prescription that was for the computer was without contacts so they needed to send them back. The Dr had to retest my eyes and she never checked my eyes for the contacts. I was given the other glasses and this was a trivision for the computer. These were fine but could not see the computer. I had to drive back and send these off too. I mentioned that my eyes were not rechecked for the contacts. Then she checked them. I waited 2 more weeks for my glasses again. I went back and well you guessed it. Wrong again. One eye perfect, the other a no go. Could not see a darn thing. The eye dr that I seen was not there that day so I was told that they will call me back. Well I called in the am and the person who answered told me that the eye tech was not there that am and to call back tomorrow.
I was to say the least upset I have been waiting for a month for these glasses and still nothing. I asked for the manager and told she was busy. I asked for her manager's boss and then conveniently the manager was able to speak to me. I asked for my money back and she said that it will take 2 weeks to get my money put back in my HSA. I called their customer service and no help. I after work went again back to sign the papers to get my money back. I said "It will be 2 weeks?" She said "No. More like 10-14 business days!!!" I left and called her boss. He was very nice and said he would call me back and see if he could do something about getting my money back. Well it has been 2 days and no phone call. I just checked my account and no money. I hope I get my money in 10-14 business days. I am out of more than 450.00 dollars. No money to spend for my glasses and still have nothing as of right now.

They advertised 2 glasses for $69 with a free exam. They said they take insurance. My insurance was good. I went there the day before to check it out. My appointment was the next day. Got there a little early. I waited 45 min to be seen. The eye exam took about 15 min. Waited to be seen for 30 min. Sat down with a service rep at her computer while she told me I didn't have the benefits I just checked on. I gave her my insurance phone number to call. She made several attempts but couldn't get through. I called them and they told her my benefits as I had. Now, she couldn't make her computer accept my plan. This took 3 hours. When her computer shut down, I left. She called me the next day to tell me she got the computer setup and I could come back to measure my glasses.
Next day I came in and she was in the back helping someone else with their contacts. I went up to the General Manager and told her what I needed, but she didn't have a clue. There were only 2 reps with customers and a few customers waiting. I walked around the store three times and heard one customer telling the rep all about his truck! I was getting frustrated at the lack of service for the customers waiting. It had been 45 minutes and I went back to the GM and she continued repeating the wrong information to me.
By now the rep had finished talking to the man with the truck. GM brought me to her saying how good this report was. The rep I wanted to see was still busy in the back. I sat down with new rep and she immediately started off with if you are out of network they won't pay. I jumped in with my benefits and she looked at me like I was lying and said well, we'll see. I flipped out and told her I had been all through this with the other rep. She said I didn't appreciate you saying talking, talking when I was with my customer! I told her there are other customers waiting while you were talking to him about his truck. She said I like my customers to feel comfortable and take their time. So I offered to tell her about how I have created my front yard to look like a park, but there are people waiting to be helped.
Luckily, the rep I came to see came out from the back telling the GM and the rep she had already setup the computer. She measured my glasses and I left with only 90 minutes. I did not get the 2 glasses with free exam because I got bifocals. So I got one pair and one exam for $500. I paid $100. They billed my insurance for the rest. Service can't keep up with the needs of the customers and they are rude.

My husband and myself went to the Boynton Beach, Florida location yesterday for eye exams and new glasses. We went to this location last year and were really pleased with the service but that was certainly not the case this year. Last year, vision insurance covered the cost of frames but did not pay for progressive lenses or anti-glare coating. This year, they only cover the eye exam as they only pay for glasses every 2 years.
After the exam, we picked out frames. Actually the saleslady seemed to pick them out for us claiming that "she knew what was best", not really interested in any input we may have had. She then proceeded to not offer us lens options, choosing the digital premium lens without even asking us. Those things are $104.00 per lens!!! Outrageous!!! We both needed progressive lenses and anti-glare coating and she knew insurance was not covering the cost of the glasses, so you would think she would show a little mercy... Apparently not, to the tune of $547.00 for 2 pairs of glasses!!! We told her to cancel the sale and we will take our business elsewhere.
They use that huge poster in the store window to lure people in, 2 pairs for $69.99. Don't expect to pay anything close to that. Save your money and go somewhere else where they aren't out to rape you, like Walmart optical because they realize those people who shop at Walmart are there to save money, not empty their bank account with unauthorized "add-ons" that they don't consult with you about. No one should have to go into hock to buy glasses and they most certainly should be told what they are being charged for without the salesperson doing what's best for their commission and not what is best for the customer.

I went to see the optometrist at America's Best Contacts and Eyeglasses of Murfreesboro, TN on Saturday August 13th. The staff was very friendly and their selection of glasses was nice as well. Their bargain wall (2 for $69) had lots of modern looking trendy frames, which was a nice bonus! When my spouse and I walked in, the woman behind the front desk was friendly and helped us through the paperwork we needed to do. It was simple, straightforward, and she was incredibly nice the entire time. She walked us back to where we were supposed to meet the doctor, which was just through a hallway, and waited until someone else came to help us - her service was fantastic.
My issue came from the eye exam and everything thereafter. The eye doctor seemed to be very professional and that was nice, until I told her the problems I was having out of my eyes. She read my old prescription in the machine and did the typical "1 or 2?" routine. When I told her my vision was still very blurry, I was told "Let's try this for a bit and see how you do." I insisted that my vision was extremely blurry, even worse than before. I was told my last prescription was too strong (it was not, I was having to squint to see far), and that I would not need anything to help me read.
I continued to try to tell her that I was unable to see with that prescription, but she wrote it anyway and sent me out to pick glasses. The room was totally empty and there were several associates standing around while my family and I were looking at all of the glasses options. Not once did someone offer to come help us, which really disappointed me. I had to walk to the front and get the attention of the optician who was sitting on her phone behind one of the desks. She tried to push us into buying several fancy upgrades and we stayed firm on only wanting to spend $69 to see the quality of the frames/lenses first. After checking us out, we were hurried out and told that she would try to rush the order on my glasses, as I can't go without glasses.
They were supposed to be in on the 23rd of August, but ended up ready to be picked up yesterday (Wednesday the 18th). I tried my glasses on in store and was served by the lovely front desk associate that greeted us on the Saturday. I told her that it was extremely blurry and hard to see, especially out of one eye, but was told she was not a doctor and to try it anyways for a week and see what they felt like.
After having them on for an hour, I was bumping into things and had a terrible migraine, so I called them again and asked if there was any way to check if it was in fact the right prescription in the lenses. It was verified that the prescription was the one on the page, and I was told to call back in the morning. When I called back this morning (Thursday) I was told that I can't see a doctor today to have my eyes re-checked as this prescription did not work AT ALL. It was so much weaker than I needed with the wrong values in it. I am supposed to go in tomorrow to have my eyes re-checked and the lenses changed out if possible, but this is a very long ordeal and a huge hassle for people with lives and jobs who need their glasses urgently. I should have gone to a same day service with a more thorough exam.

Best experience ever getting glasses. I've buying glasses for cover 50 years. Never before has anyone helped me choose my glasses. They've always just pointed me to the wall and left me to make decisions on my own, never telling me what looked good and what didn't and why. But my great experience (with the Bartlett, TN office) started with a phone call to ask if they took my insurance. I was told 9 times out of 10, they didn't take Medicare based insurance, but she would be happy to check. As it turned out they did.
She asked for a little more info and was able to tell me exactly how much they paid. I explained I already had a prescription and she said, "fine", I didn't need an appointment. I said, "I'd be in in a little while". She gave the hours, exact location and she'd have my paperwork ready. When I arrived I was greeted like a long time customer. Everyone in the store was very friendly. They treated everyone that came in while I was there the same way. By the way, they said they had to tell me it would take two weeks for my glasses to come in. Three days later, I received a call and one pair was already there.

In July 2015 I had a contact lens exam at the Howell Mill Store in Atlanta. Dr. ** wrote a prescription that said I wore +4.25 in my left eye. I could see but always thought that it wasn't perfect. 1 year later I went to the Perimeter location for a new exam and was told that I was +4.25 in my right eye. A few weeks later I noticed the mistake and went to the Howell Mill store and showed them the 2 prescriptions and asked for a new exam to see which prescription was correct. I was told that I would have to pay for a new exam. I had been wearing contacts backwards because Dr. ** made a mistake in writing the prescription. I will never go to America's Best ever again.

This is the worst experience I've had. After 2 years my sunglasses are delaminated to the point I cannot see out of them. I went to the store I bought them (Victor, NY) and they told me it was the worst delamination they've ever seen. I take very good care of my glasses. I've been wearing my old sunglasses (about 6 years old) that have no delamination whatsoever.
America's Best, instead of standing behind their product and providing customer service, told me I had to pay to replace my defective lenses. This is unbelievable! The manager said they had never seen a delamination like this. America's Best should say "We will replace your lenses at no cost and we're so sorry this happened." That would be good customer service. But instead, they are telling me that I HAVE TO PAY TO REPLACE THEIR DEFECTIVE PRODUCT!!! This is OUTRAGEOUS! Do not go to America's Best because they are America's worst! Condescending attitude and service.
America's Best Contacts and Eyeglasses Company Profile
Company Name:

America's Best Contacts and Eyeglasses

Website:

http://www.americasbest.com/