America's Best Contacts and Eyeglasses
Consumer Complaints and Reviews

First off, when I made the appointments for myself and my daughter, I was told our 9:10 am appointments would be the first of the day. When we arrived at the store, on the sign it noted that the doctor didn't even arrive until 9:30. Once everything was said and done and I had paid the bill, we were told our orders would be in, in 2 weeks at the latest. Here it is, two weeks later and still no glasses. When I called the store, it took more than 30 minutes before I could even get anything besides a busy signal. When I finally got through I was placed on hold for 10 minutes only to be told, "No, they aren't in yet, it might be this week, it might not." Super professional... Do yourself a favor and go somewhere else.

If anyone decides to go to America's Best Glasses to get an eye exam, you might want to re-think that decision. I had an appointment last Thursday, and when I get to the office, the receptionist tells me there was an emergency and the optometrist had to leave for the day. Okay, no problem. I made another appointment for today, and when I get there, the receptionist tells me there was not a doctor in the office. I said (fairly loudly), "What do you mean there's not a doctor!?!? This happened last week and you're telling me they aren't here again?!?!?" All the receptionist said is "I'm sorry". I walked out, and I'm never going back there. Now, maybe other stores in the country might be better staffed, but no America's Best in Texas will get my business. They didn't even have the courtesy to call and inform me a doctor was not going to be there. How's that for customer service?

According to the sign on their door and my previous experience I was disappointed to find out that, after driving quite a way out of the way to the nearest America's Best, when I walked-in to get glasses today that I needed to schedule out an appointment for a week from now. Definitely would have just called to schedule an appointment if I wasn't led to believe that walk-ins were welcome.

Went to the store in Medford Oregon. Got the free eye exam and 2 pairs of glasses... one regular and one sunglasses. Thought this was absolutely great. But should have known better. I had glasses before seeing them and due to the poor vision in my right eye from a cataract my old glasses had one thick lens and one regular lens. Everything was great with those glasses for well over two years then I went to America's Best being I knew I needed a new pair and a exam again. Well this doctor prescribed my glasses with single vision plastic lenses of the same thickness... or lack of. I have had to take them back for some sort of light/sun spots in them already and now these glasses have made my vision even worse.
My left eye is almost as bad as my right one now from wearing these. And I have trouble seeing even something as close as a television menu or guide, much less road signs or hazards when driving. And the headaches from eye strain are horrid now. I just don't get it. The vision in my left eye was fine before these glasses. Now I can barely see from it either. I would not recommend this place to anyone. Also my frames are broken. I have the protection plan and have taken them there to get them to send them off to be fixed but instead they insist on tightening screws and that's that. It's not the screws, it's the frame that is cracked and the lens falls out all the time.

I purchased the exam and two pair of eye glasses. One pair I purchased the warranty. The other I did not. This was due to frame style. The warranty was entered wrong into their system 1st off. The 2nd is I came in a few days post a year purchase. They stated on the phone they could be fixed under warranty or it would be $25. I was informed no it is too far past warranty. They would not do anything to compromise the situation. Customer services are lacking greatly. This is from the Matthews, NC location.
How do I know I can trust these reviews about America's Best Contacts and Eyeglasses?
743,097 reviews on ConsumerAffairs are verified.
We require contact information to ensure our reviewers are real.
We use intelligent software that helps us maintain the integrity of reviews.
Our moderators read all reviews to verify quality and helpfulness.
For more information about reviews on ConsumerAffairs.com please visit our FAQ.

Draw you in with bait and switch. Went in to get eye exam and contact lens exam and 2 pairs of glasses... for $69.95... Picked out two frames. After she totaled bill, $349.00... With no explanation. Told her take one pair off... Final bill $214. Don't buy in, don't even walk in their door.

I tried the nice way and NO LUCK with America's Worst Contacts & Eyeglasses! Spent almost $800 and got a pair of defective eyeglasses. Complained at the store level, people don't care! Emailed customer service and they referred to same no care people at the store! Endless defective service loop. Tried to find CEO and all I got was his name. Berkshire Hathaway owns them? I am used to much better service than this. If anyone has any suggestions, I am open. From the looks of the complaints, it seems others are having the same issues. Perhaps a class action lawsuit will get them to respond. I will try the BBB and Attorney General of Missouri first and escalate from there! Ridiculous!

As other reviewers on this site have stated, AB pushes other exams and fees at the customer as well as pulling the "bait and switch" on which types of glasses you should "need". On top of this, one of the people giving me the "field test"(?) exam wasn't above attempting to "shame" me about my eyesight, claiming that it was bad enough to keep me from getting my driving license. Of course she was unaware that I recently had a similar test at my place of employment which cleared me to drive some very large vehicles. I seriously doubt that they would have done so if my eyesight were as bad as this person claimed. At the very least, I thought it was done in a mean-spirited or callous way.

DONT GO HERE!!! Well I never have gotten an eye exam and this place I thought was good... after my contact follow up appointment I had a terrible experience there. The reason I know what I'm about to say is because I went to LensCrafters yesterday. The doctors at this place are under qualified that is why is priced so cheap, you get what you pay for. Also the doctor violated my HIPAA agreement 3 times! When I proceeded to bring up the word lawsuit they lied. I bumped into the assistant in front of my children. They literally lied.
The exam machines are outdated. The doctors are under qualified. The place is dirty. They also are not ok with giving you a prescription if you dont buy the contacts from them. My prescription there hurted and was uncomfortable. At LensCrafters felt like I'm not wearing them. The exam was totally different and their technology is jaw dropping. Dont go here. If you're in Boulder go here http://local.lenscrafters.com/co/boulder.html.

March 3rd I have ordered and received two pair of glasses. The reading glasses was done wrong, I had to see my doctor and said it was not as doctor order. Sunglasses still there and cannot use. Have paid for it. Ten days later still waiting. I am going back for refund.

I went to this store to take advantage of their advertised two sets of eyeglasses for 69.95. I did not walk out of the store paying anywhere close to the 69.95. It was more like 250.00. All along their back wall they advertise two pair for 69.95. I selected two frames and after filling the prescription, I had to apply my discount program to bring it down to the 250.00. It would have cost more like 300.00 without the discount. I think their advertisement is very deceptive and should not be offered if this does not apply to all cases.

I just had the most unpleasant experience with America's Best. To call this a bait and switch - false advertising company does not even come close. I knew I was in trouble upon my arrival where I was privy to the training of a new employee. Without apology the trainer was telling how it was important to encourage customers to begin by looking at glasses of the "red category" and up as these are of higher cost. She also made mention that if they are purchasing one plastic pair to push for the second pair to not be plastic. Again a money making ploy. Upon the exam I was encouraged to have the screening upgrade ($15) for glaucoma, brain tumors and other risks with "age". I did so thinking it would be a legitimate screening only to find it was another computerized screen completed by a non trained employee. Scam.
Next came the sales... yep everything is additional cost. So, for the cheapest price of $122.00 for 1 pair of glasses you can walk away with the quality of a Target $9.99 pair. I decided to skip the purchase of glasses and just pay for the exam. When I asked to take a copy of my prescription with me they did everything possible to not give it to me. First they said they are happy to fax it to another one of their stores. I again pressed for a copy. I was told "ok" and was handed a sealed envelope. When I checked I only had a copy of my receipt. I again asked for a copy. They said they could write it down for me but wrote it so sloppy that I could not read it. I then asked to have a real copy of my form and was told it went against their policy and customers are not allowed to have copies of their records. What????
As a medical professional I am well aware that all individuals are "allowed" to have copies of their personal health care information. They then agreed to let me write down my information but the general manager continued to hold the record and would place his hands and other papers over the information I needed. For me the worst part was how rude and disrespectful the general manager behaved with me. I promptly made a call to their corporate office where I was told I would be contacted ASAP with support. I am still awaiting a call.

Went in for an eye exam. When it was time to get glasses representative came up with almost $500.00 cost for just regular glasses. They advertise free eye exam with 2 pairs of glasses. These glasses were single vision and not name brand. After telling him the price is way too high, he said that he can lower that. It ended up being $258.00. That just showed how they rip you off.
He said that glasses will be in within 7 days. I called on the 8th day and I was told glasses were not in yet. Called on the 10th day and glasses were just sitting there. No one bothered to call and inform me that glasses were in. When I showed up to pick them up all the girls in the office were on their cell phones texting and having personal conversations. Never bothered to hang up the phone. I asked for cleaning cloth that I was told I would get with my glasses and they said that they are out. Instead of all those girls being on the phone they should make sure they have supplies. Definitely will not be back, and I will tell other people how bad their service is.

Half a year ago I purchased contact lenses and glasses. Also I purchased 3 year membership which I regret. They are good in selling services and get the money but if it comes to their service it is horrible. First time I did my eye exam the doctor prescribed me 2.50 and 2.75 and I asked for 2.50 for both eyes. The doctor said that is fine and I purchased the contact lenses and glasses. After a while I visited them again and the secretary looked at my records and told me that the glasses are not 2.50 for both eyes, one was 2.75. I was using my contact lenses 2.50 for both eyes and I was wearing glasses very often. I did not feel good in that glasses.
I asked the doctor if I can buy another glasses with the same lenses on both eyes but the answer was NO, I could only buy what was originally in the papers. That is ridiculous. At America's Best the doctors are prescription writers trained to get as much money they can and damage your vision so they get even more money. I visited another eye doctor and he checked that 2.25 glasses are good for me and my vision is great. He advised me to take vitamins and to do specific exercises with my eye to improve my vision. I would call this eye doctor a real doctor.

I called on Monday 2/20 to order contacts. The man who took my order over the phone took down the wrong town and zip code and had it shipped to the wrong address. When I saw the notification from USPS the next day I called in to let them know to change it. They told me a manager would try and resolve it and call me back. I received no call back, then the next day I called back same thing. Finally a manager spoke with me on THURSDAY and told me that it was corrected and would be delivered to the right address that day. Here we are on SATURDAY now and I checked USPS tracking and they tried to deliver to that same incorrect address. I am sick and tired of having to repeatedly call this company to fix this and they have done nothing. Now I have no contacts after a week of trying to deal with them. Would never recommend the America's Best in Union, NJ.

When I payed for my three year plan at the Medford, Oregon branch I was very clear that I would be moving to the Sacramento area within the year. The manager of the Medford store assured me that there were branches "throughout the state of California" and that my plan would be transferable there. Now that I am here I find that the closest branch is 247 miles from where I live. When I called the Medford branch they refused to refund me any part of the plan for the year that I have left on my membership - not to mention the inconvenience of now having to find another contact provider.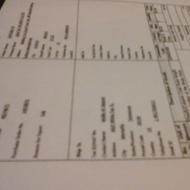 On January 24, 2017, I went to America's Best in Oviedo, FL, to have a pair of high index lenses placed in a designer frame identical to the one I am currently wearing with the same prescription for single distance. I gave them the prescription which they checked against my current glasses (although that was not necessary) and they charged me $192 for the lenses, the anti reflection coating, and the tracing of the frame. They made me sign a form indicating that they were not responsible for any damages caused by their technicians to my frame, which seems to be customary here in Florida. They told me it would take about 2-3 weeks.
About three weeks later, they called me to tell me that my lenses had been cut incorrectly and they had sent my eyeglasses back to the lab to have a new set of lenses made. They told me it would not take long because the second time they usually overnight the eyeglasses (which sounded like it happens frequently). About a week later they called me to notify the arrival of the eyeglasses from the lab. The eyeglasses that I picked up had lenses cut in a wave. The frame had been warped out of shape causing it to look different. I told the person who processed my refund that not only the lenses were cut incorrectly, but the frame was damaged. She was totally uncaring and looked like she was used to this type of scenario. She responded, "That's why we always make customers sign a form that says that we are not responsible for the damages to the frame."
They refunded the entire amount of $192 and quickly dismissed me as if nothing had happened. This was by far the worst place eyeglasses place I have ever been to. I am writing this review because I don't want anyone else to have such a horrible experience. Designer frames are costly. Eyeglasses are necessary to work and drive. The choice of a pair of eyeglasses involves a certain amount of emotional stress. I strongly discourage anyone from going to America's Best on 1115 Vidina Place, Suite 125, Oviedo, FL 32765.

Unfortunately, this company does not live up to their advertisements. I do understand busy - they are, but that is never an excuse for poor customer service. They may even have decent folks working in some of their stores, so go find any other place than Lynchburg, VA. When you put your customers OUT, a good company would genuinely try to make up for it. NOT AB. Rather than do the right thing, it is the customers fault... wow.
In my experience, their system seemed to be down every day for two weeks. Constantly telling me that their "System is DOWN" should have been my first clue. However, giving them the benefit of the doubt I returned. MANY visits later, they were finally able to get my order into the system. I asked for pricing of two pairs, then separated out. I was told that their system was down, "can you come back later." I did, still down - ** promised to call me back with the information once it came back up. NEVER called.
About two weeks later, it was finally semi-up. His was not, but the other associate's was. Then "oh wait, now I can take it!" Okay, dummy me, paid for the glasses and was told they would be "RUSHED" and to me the following Wednesday. I again made a trip over (60 miles round trip) only to be rudely told that they had over 400 pairs to go through to come back later. I came back later only to be rudely told to go over "there". I asked exactly where as there were 3 counters she pointed towards. She did then ask if I was picking up a pair and I said, "yes". She asked if I had received a call. I said, "no. My salesperson told me to come in on Wed - I am here to pick up per instructions." She then seemed to get a major attitude and said something along the lines that "if I had not received a phone call, then I needed to wait for one."
At this point my frustration level got the better of me and I walked out. I went to my car and called back asking if my order was in that day's delivery. She said, "let me check on it." A totally different person came back on the line - no introduction to me at all. I asked her who she was and she only told me her first name - **. I asked for her position - Manager! She then started into a spiel of "it normally takes two weeks and your glasses are in the final stages of..." I stopped her. I told her if this is how they deal with the customers, then she did not even have a CLUE as to what real "CUSTOMER SERVICE" even meant. As someone who has worked in customer services for over 30 years, you APOLOGIZE and let them know you care! Her attitude was just as bad as her employee. Hum, imagine that.
If you enjoy RUDE sales folks, employees who outright LIE and a store manager that tries to intimidate you, because you dare to ask questions, then by all means visit the Lynchburg, VA store! BEWARE of America's Best Contacts & Eyeglasses on Wards Crossing West, 120 Simons Run, Ste H, Lynchburg, VA 24502. This is one customer that will NEVER return.

Went in the front staff very good. Once back with eye doctor seemed to be going good. Picked out two pair glasses ordered them. Normally bifocals ordered but I thought I would try without bifocal portion. They never suggests that was not a good idea. Received my glasses and I was feeling sick to my stomach. Had to keep putting my old glasses on. Single vision glasses were bothering me also. Went to Costco a month later to get my eyes rechecked. Doctor there informed me that America's Best should have never allowed me to order single vision glasses since already use to bifocals and nearsighted glasses. Then the script that they prescribed was way too powerful for my eyes.
Ordered glasses through Costco and went back to America's Best to get my glasses redone. Called because did not want to have to wait wanted to make appointment. Kept getting voicemail. No person explained what happened and they never called back attempts to do this three times. Went to store but were closed. Personal things kept me from going back. I just do not want this from happening to anyone else. I am out over two hundred dollars with two pair of glasses I can't use but again do not want anyone else getting this done to them!!!

Went in to Salem Oregon location on a Wednesday. Ordered two pair of bifocals. They told me computer was down. I called the next day computer was still down. Now I call today Monday and they took 10 minutes to find my order. They said they were still working through placing the backorders. I feel like they didn't even know where my order was or if it was placed.

My experience started fairly well, with checking out frames while I was waiting for the exam. The tech who did her part of the exam was skilled and very friendly. However, I became rather uneasy when the exam with the Dr. lasted all of 5 minutes. I was then helped with picking out frames, and narrowed it to two pairs. I told the lady that I did NOT want two pairs, as I knew that wouldn't include frames and all the upgrades. Their "system was down", so she could not quote me prices. I asked her to call me back with the individual costs on each pair so that I could decide which ones I wanted.
She finally called back 48 hours later, and, of course, had one price for both pairs combined. I explained again that I wanted individual prices. She also informed me that I would have to come back because she had forgotten to take the measurements for the progressive bifocals. I told her that I lived 25 miles away and was not happy that I would have to make another trip.
Over the weekend I found this site and read all of the horror stories and rip-offs that had happened to so many other customers. So, I decided to halt this before it went any farther, and called the store this morning to tell them that I would not be purchasing my glasses there. I think that I saved myself a LOT of aggravation and problems. This means that since my insurance will be billed for that exam that I will have to pay for another exam out of my own pocket, but I can live with that. I will find a Dr. who has more than 5 minutes to spend with me, and I will get a proper and thorough exam. Thanks to this website for "opening my eyes" (ha, in more ways than one) and saving me a lot of money for crappy glasses! Just say no to this business!

I had my eyes examined, ordered two pair of glasses and a trial pair of contacts. I have never worn contacts before. I got a call a week later saying my eyeglasses were in. I called the store, the contacts were not in. I called three days later, and was told again, the contacts weren't in, that they would be in the following week. Two minutes later, I got a call from the store saying my contacts were in, she couldn't explain why the person I had just talked to at the store told me they weren't there. I go to pick them up and I'm told that because I've never worn contacts before, I had to take a class. Oh, and they don't offer the class after 4pm. They are rude, and just don't explain any of the process to you. Even though I joined their eye care club, I will be ordering my contacts online, and going to a different eye care professional next year. They were a total waste of my time.

I called America's Best contacts and eyeglasses off of Cheyenne rd in Colorado Springs asking if I can come in and order colored contacts. I am a customer of theirs and have an up to date contact exam through them. I was told since I originally had clear contacts that I need to find a new doctor to order colored. They REFUSED!! That is ILLEGAL to refuse an up to date customer to come in and order colored contacts through them. I decided they no longer get my service and went to ABBA eye care and had the BEST experience. NEVER buy anything from America's Best!!

I ordered 2 pair of glasses at America's Best in Altoona, PA, one with a designer frame, and one with a "generic" frame. When I went to pick them up, the designer frame had no-line bifocals in them that they said were positioned wrong. First they told me to wear the frames down on my nose as I would readers. If I had to wear them that way, then I would just get readers. I asked them to adjust the lenses so the frames could be worn where they were supposed to be worn. They told me they could have new, adjusted, lenses put in the frames, but they couldn't guarantee that they would work (this was my first pair of bifocals). Since there was no guarantee, I asked for the lenses to be replaced with readers. They told me the price for readers was going to be less than $17 less than the bifocals ($163 instead of $180). This clearly didn't make sense because no-line bifocal lenses are significantly more expensive than readers.
When I got home, I looked at the bill. It was wrong. The new frames and lenses should have been $83 not $163. I called them. They confirmed the error. I then looked at the frames on multiple websites. Each one clearly stated that no-line bifocal lenses should not be used in that frame. On every other retail eye glass supplier website, a hard case with soft cleaning cloth was included in all frame purchases of that frame. When I went to pick up the glasses, they were in the cheapest vinyl case I have ever seen. When I asked for the case that went with them, they said they didn't have any and offered to sell me a hard case.
The second pair of glasses I ordered consisted of reading lenses and a dark brown frame with subtle taupe lines in it. When I went to pick them up, the frame had a glaring white spot on the tip of the left temple. When I asked for a frame that looked like the one I tried on, they objected and offered to put my lenses in the display frames. The hinges in the display frames were worn and loose. They tried to tighten them, which resulted in hinges that didn't move. I asked for the frames to be replaced again. They reluctantly agreed but, again, refused to guarantee the replacements. They were also in a cheap case when I picked them up.
Spending hundreds of dollars (after insurance) on glasses should not be this hard. There is a very poor service culture at the management level here. My husband went to another retail eyeglass supplier and had a great experience - same prices, glasses done right the first time, quality service and goods (including decent cases). Some of the people who work at America's Best in Altoona are polite and eager to help. Nonetheless, I can't recommend this place. Best to go elsewhere.

I liked their selection but I couldn't see out of their glasses. My eyes were tested 2 times, made glasses 3 times and still were blurred. I have gotten glasses there before and they were fine. They just couldn't get them right this time. Returned them and got my money back.

Scheduled an appointment for my grandson. Waited 1/2 hour from our scheduled appointment time. Once we were called back the eye exam was determined based on my grandson not identifying the alphabet on the wall [which he could only identify 2 letters because he could not see]. We were unable to proceed with the eye exam because my grandson could not identify the letters. The young lady said that we could not proceed. My grandson just turned 4 and was prescribed with his 1st pair of glasses at 1-1/2. There was no need to know the alphabet then.
Very disappointed because even though I asked to see the doctor anyway and did have the glasses my grandson is using I could not get past the young lady to do so. I have full coverage insurance. Scheduled an appointment elsewhere. Glasses will be ready for pick up on 1/14/2017. Thank you America's Best for the unprofessional treatment. This was the boost needed to ensure that my grandson will be able to see with his new glasses and will be able to identify the alphabet BECAUSE HE CAN SEE THEM!!!

America's Best is a busy place... Just make sure to present yourself at least once & announce your presence. I come in ahead of time just to wait & look around casually for new frames. I ride my bicycle like 3.5 miles to get there & I have a rough idea of what they have from looking online. They have high-end quality glasses and lots of frames. I like plastic frames but I'm open to metal. If you're expecting 5 star service you should lower your expectations for the ridiculously low price of glasses & how they have at least 9 people in there at a time. 2 pairs w/ tints for less than $140...Very great value!! They get shipped to the store via UPS...maybe 5 days...not counting weekends. I love that place!!

I'm satisfied with the quality of my glasses. But there's not a lot of choices at America's Best Contacts and Eyeglasses. I have to go to a specialist because I have macular degeneration. My exams are very in depth and I feel I get my money's worth in the exam and glasses if I need a new prescription.

I went to America's Best located in Northlake IL. and it was the best experience ever. The whole process was fast and excellent. As soon as I walked in I felt very welcomed. Everyone there was very friendly. Definitely look forward to going back there again!

The overall selection is a little below average compared to other places. I needed to go elsewhere to get a pair that cleared my vision. I would not go back nor would I recommend my worst enemy to deal with them. There was nothing wrong with the prescription which I received from a private eye doctor, the lenses were not made to specification. Wasted money. You get what you pay for.
America's Best Contacts and Eyeglasses Company Profile
Company Name:

America's Best Contacts and Eyeglasses

Website:

http://www.americasbest.com/