Find the Best Online Learning Platforms

Compare the Top Sites for Online Education

StraighterLine
Read 661 Reviews

StraighterLine helps students save money on college by offering affordable classes at a reduced price. Coursework is guaranteed to transfer to the 80 different colleges included in their special network of schools.

General Assembly
Read 151 Reviews

Full and part-time classes are available online and in 12 major cities. Front-end, full-stack and iOS or Android development courses cover HTML, CSS, JavaScript, Python, Swift and Rails with prices ranging from $1,250 to $14,950.

Udemy
Read 91 Reviews

With over six million students, Udemy offers over 25,000 courses on a variety of topics. Students have the option to learn via computer or via their mobile device, such as a tablet or a mobile phone.

Coursera
Read 92 Reviews

There are over 1,000 free courses - from some of the world's top universities - available on Coursera. Subjects include everything from music theory to business to accounting and finance to psychology.

Visit Website
Khan Academy
Read 11 Reviews

Founded in 2006, Khan Academy is a nonprofit test prep company headquartered in Mountain View, Cali. They offer a variety of free practice material for parents, teachers and students across multiple skill levels and subjects.

Canvas Network
Read Expert Review

Canvas Network offers lots of free online courses that utilize their special learning management system. Canvas uses cloud technology to create adaptable learning experiences for students.


Codecademy
Read Expert Review

Via the internet, codecademy teaches students to code properly, using their interactive methods. Students will learn how to build a website, or even an interactive website, by the end of the coursework.

iversity
Read Expert Review

Using innovative teaching methods, iversity courses are designed to help students learn from anywhere in the world. Much of the coursework is free to use, and students earn a certificate when they complete a course.


Learnable
Read Expert Review

Students can use Learnable to become better developers. Unlimited access to over 5,000 courses is available on their website, and students can learn at their own pace, expanding their coding skills as they progress.


lynda.com
Read Expert Review

With a membership, students have unlimited access to Lynda's wide range of courses. There are over 3,000 video courses available on the site, and they are available on computers, tablets, phones and other mobile devices.
Considerations when choosing an online learning platform
Online course curriculum
What you learn in a course determines how useful it will be after you finish school. Incorporating different teaching methods, using the most up-to-date information, and relating the classroom to the real world all make education applicable after obtaining a certificate of completion or a degree.
Real-life examples: A course relying on dry academic examples might not translate well into a real-world setting.
Multiple teaching styles: A lecture-focused course won't work for all students. Some learners absorb information verbally, while others need to read or apply knowledge to internalize it.
Up-to-date material: Information can become obsolete, so curricula must have periodical updates to stay current.
Qualified instructors
Teaching in a traditional classroom is very different from teaching online. Instructors need to be fully qualified in both the subject matter and learning methodologies to be effective.
Multimedia lessons: A teacher who is comfortable presenting materials using a lecture, power point presentation and video will be more effective than a simple lecture lesson.
Training and experience: A teacher who has taken a week-long course on teaching via a digital platform is not going to be as engaging and efficient as a teacher that specializes in online learning environments.
Subject matter experts: A math teacher should have an advanced mathematics degree, and an English teacher should have a history of publication. Teachers should only lead classes in areas of their expertise.
Student requirements
Different schools have different expectations for their students. Some might make group work mandatory, while attendance might play a role in grading, even through online courses.
One-on-one learning: Even when enrolled in a class with others, many online courses can seem like a one-on-one class. Teachers tailor the learning environment for the individual.
Group work: Working in groups allows students to develop social skills and teamwork skills necessary in today's corporate world.
Varied assignments: A course that consists of reading a chapter and taking a test might not engage learners throughout the process. Using daily, weekly and long-term assignments to build engagement helps ensure a better educational experience.
Performance assessments
Learning is all about outcomes. The final grade and the amount of knowledge a student takes away from a course should be measured throughout the class.
Graded assignments: When a course begins, students should receive a syllabus that lists all the graded assignments and metrics used to develop their final grades.
Tracking grades along the way: No student should be forced to wonder about their grade. They should be able to look up their current standing at any time.
Facing feedback: How often does a professor provide student feedback? It's through feedback that students improve their classroom performance.
Technology
The platform used to communicate with teachers and other students, look at course materials, and attend online classes is a critical part of a successful learning experience.
Intuitive interface: The interface used to access course materials is the most important part of any online courses. If it is easy to understand and use, the course will proceed more smoothly.
Mobile access: More people use mobile devices to access the Internet now than ever. A mobile interface is critical for students that have to juggle a work, school and home life.
Multimedia display: People learn in a variety of different ways, and it's important to present information using as many methods as possible.
Course accreditation
Accreditation determines how a degree or certificate can be used in the workplace. Some accreditation is more valuable than others.
Regional accreditation: Regional accreditation is how most colleges prove the quality of their education. For a degree program, it is the best way of distinguishing quality from degree mills.
Distance learning accreditation: With the rise of distance learning programs, there is now accreditation available specifically for learning organizations specializing in online courses.
Certification programs: Many certifications require acceptance from a national organization. Be sure the curriculum offered meets national standards.
Types of online courses
Open schedule
These programs are the most flexible of online courses. Students are provided with all the needed coursework and deadlines at the beginning of the class and allowed to work at their own pace.
Hybrid courses
Like the name, these course are a hybrid between traditional classes and open schedule programs. While work can be turned in at any time before the deadline, students are required to meet on a schedule either in class or through an online chat room.
Computer-based classes
These courses use a computer platform to deliver information, but students must use a designated classroom or computer lab and meet on a regular schedule.
Fixed-time courses
With a fixed time course, classes are essentially the same as traditional classrooms, using an online platform. Students must log in at a designated time and complete class work with the group.
Who takes courses online?
New high school graduates
After high school, the traditional path includes immediate enrollment in college. New grads may find the convenience of online courses attractive, especially as they may work to help reduce their student debt.
Professionals
After several years in a field, some professionals may decide they are ready for a change. They might want a quick certification program, or flexible course that works around their schedule.
Stay-at-home moms
Staying at home with the kids makes a lot of sense for many families, but when children reach school age, many moms may want to pursue their own education. Online courses offer a way for them to stretch their wings while remaining available to their kids.
Students on a budget
Online courses are often less expensive than traditional schools, making them a great way to earn a degree on a budget. Those who don't have a lot of money can still continue their education through distance learning.
Online courses FAQ
How can I learn online for free?

Several online learning platforms are free, offering courses and even certifications from reputable colleges. Experts recommend you find the subject you wish to study, search online, evaluate the teaching style of the platform and research reviews. Remember: Even if the platform isn't completely free, it's usually more affordable than taking a course at a university.

What is an online learning platform?

An online learning platform is a series of courses developed for general or specialized learning that can be accessed by students online. Experts design online learning platforms to provide a fluid transmission of information between teachers, students and any others necessary in a student's development. Online learning platforms can cover a wide range of classes and subjects.

What online courses are in demand?

There are many popular online courses today, but the most popular topic may be data science, due to the industry's rapid growth. Other popular courses include the following:

Analytics
Web development
Digital marketing
Game development
Designing
Video production

What is the standard set for a good online learning platform?

All quality learning platforms should meet certain standards. For instance:

There should be a syllabus and access to an online calendar.
It should integrate technology and be easy to use and accessible.
Learning assessments should measure the student's progress.
Your platform should have discussion pages and chat features.
Support should be readily available.

Is online learning effective?

Yes, online learning is highly effective if you are focused, committed to the coursework and following the syllabus. For some people, online learning may be more effective than classroom learning.

What are the pros and cons of online education?

The main benefit of an online education is flexibility. If you work full time, you probably don't have time to sit in a classroom and learn. Another pro is the low cost relative to traditional learning methods. One downside is that online certification is not always a replacement for a high school or college degree.
Thank you, you have successfully subscribed to our newsletter!
We value your privacy. Unsubscribe easily.
Online course website expert reviews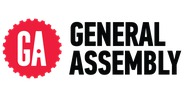 Pay $250 upfront and learn to code in less than three months using HTML, CSS, JavaScript and more, either online or at locations nationwide. Receive one-on-one career coaching and build a portfolio.
Read More

Dedicated to providing an exemplary education, without the price tag of a traditional college, Coursera partners with some leading universities to offer courses completely free. They push student engagement and faster learning as core values.
Read More

Lynda.com is an educational platform that serves millions of people. Their subscription-based model is revolutionary and offers unlimited educational opportunities.
Unlimited access: Traditional colleges bill you by the credit, but with Lynda.com you pay for an all-access pass. Every class is included.
Complete mobile access: With both a mobile site and an app, this platform reaches out to the 21st-century learner.
Software-specific training: In the workplace, learning how to use specific software packages can be a leg up. This program includes courses about Excel, web design, animation, graphic design and more.
Constantly updated courses: New courses are added on a weekly basis, keeping Lynda.com on the cutting edge of education.
Pricing: With an annual price point lower what than most colleges charge for a single class, Lynda.com offers an affordable way to continue your education.
Best for: Professionals, stay-at-home moms and students on a budget.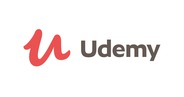 Udemy offers classes in virtually every subject imaginable, all available at any time. Their goal is to make education accessible and convenient.
Read More

A technology-focused online learning environment, Udacity works with industry leaders such as Google, AT&T, Salesforce and more. They bridge the gap between academic knowledge and real world applications.
Technology experts as instructors: Teachers at Udacity are leading industry experts with successful projects under their belts.
Nanodegrees: Available through Udacity, these degrees are a type of credentialing that businesses recognize as industry specific.
Free to audit: Course materials are available free of charge.
Reasonable rates on credit courses: To get the extra, one-on-one instruction time and a graded project, students must pay to enroll. Rates are based on a monthly enrollment fee, not a pay-per-credit model. Faster students can save a bundle on classes.
Enterprise learning: Professionals may attend classes through their employer.
Best for: New high school grads, stay-at-home moms, professionals and students on a budget.

This nonprofit organization is dedicated to bringing free education to everyone. They work with a variety of partners to create clear and engaging curricula that help keep students on track until they demonstrate subject mastery.
Read More

Iversity is a platform for massive open online courses. The goal with this platform is to better lives, which is a big part of why it is a free option.
Price: Iversity is free to use, making it accessible to almost everyone with Internet access.
Plentiful course options: Learn what interests you, as you become curious.
Expert educational partners: Courses feel like traditional classes because they are designed by real professors.
Credit transfers are available: Based in Europe, this program offers the potential to earn transfer credits to certified universities.
Self-driven education: You decide what to learn and when to learn it. There is no schedule or time frame.
Best for: New high school grads, stay-at-home moms and students on a budget.

Treehouse is an educational platform dedicated to cutting-edge technology and business.
Technology focus: Take every course needed to put you on the path to designing your own app, building a new web-based business or writing a program.
Expert teachers: Teachers only teach subjects in which they have expert knowledge and real-world skills.
Free trial: Try out the program before you sign up for a pro account. You can see how the classes work before you spend a dime.
Inexpensive subscription pricing: You pay by the month as long as you are enrolled, and take as many classes as you can fit in.
Self-paced learning: There are no schedules, no deadlines and no missed assignments.
Best for: New high school grads, stay-at-home moms, professionals and students on a budget.

Turning everyone into a coder, Codecademy teaches anyone how to code quickly and effectively. They have helped 24 million learners worldwide.
Most major coding languages: The courses available cover modern coding languages to allow learners to build custom programs, websites and apps.
Social education: Based on techniques pioneered by Facebook and Zynga, this platform uses social media strategies to build engagement.
Free classes: All courses on Codecademy are available at no charge.
Code Hour app: Download the app to learn basic coding on the go in one hour.
Best for: Professionals and stay-at-home moms.

Learnable is an online platform dedicated to helping people learn how to design and develop for the web. Since their inception, they have helped more than 50,000 people reach their educational goals.
Expansive course catalog: An open platform that covers every subject should have thousands of courses, but it is an unexpected gift in a niche provider like Learnable.
Affordable: Most professional training comes along with high price tags. Certification courses might cost thousands of dollars, but Learnable is just a few dollars a month.
Free e-books: As part of the subscription, learners can download e-books every month, at no charge.
Explore big data: Analytics are a major part of modern business success, so learn how to collect and apply data for best results.
Test your knowledge: After reviewing course materials, you can test your knowledge before scheduling a certification exam.
Best for: Professionals

A platform dedicated to providing free and open coursework, Canvas Network acts as a repository for courses.
Open forum: Discuss classes with other learners to get a different viewpoint on the material.
Leading university partners: Available classes come from top universities such as Cornell, University of Washington and more.
Real teachers for real classes: Accredited professors teach classes online and at top-tier universities.
Pricing: All classes are entirely free, with materials included.
Open enrollment: While classes have specific schedules, enrollment is open to the public and there are no class maximums.
Best for: New high school grads, stay-at-home moms, professionals and students on a budget.
Compare the Top Sites for Online Education

Treehouse
Read Expert Review

Students who are interested in the tech field can take courses at Treehouse. Classes range from basic introductory level courses to advanced coursework for pros. A community of students and teachers offer support and feedback.


Udacity
Read Expert Review

Udacity offers online courses designed by some of the world's top companies including Google, Facebook, AT&T and more. The courses offered teach students skills associated with information technology & computer science.

Disclaimer
Information in this guide is general in nature and is intended for informational purposes only; it is not legal, health, investment or tax advice. ConsumerAffairs.com makes no representation as to the accuracy of the information provided and assumes no liability for any damages or loss arising from its use.
Thank you
Keep an eye on your inbox, the latest consumer news is on its way!