StraighterLine
straighterline.com
Consumer Complaints and Reviews

The graded test questions do not reflect the studied material. These courses are set up to fail. As a University student with a 3.96 GPA, I was referred to StraighterLine to take some Social Studies courses that are required for my degree completion. No matter how much I study the material, the graded quizzes have questions that are not even similar to the studied material. My study habits are excellent, I take notes, and read all of the material, and can not pass the course. This is absolutely ridiculous. When I contacted a tutor for assistance, they were absolutely no help, and referred me to customer service, who referred me to the course manager, who is a nonexistent being. This course work is a sham!

General public warning to fellas who want to take course with StraighterLine. StraighterLine have develop method to force student to pay more than what you expect. This is the third time StraighterLine want me to pay for Physics lab after I complete and submit my answer. It have come to notice that StraighterLine flagged lab on purpose and also deduct point for stupid reason when you actually give the right answer. The problem started in Lab 1. When I was ask the measurement of coin in caliper in mm. I give the right answer "24.2 mm" to the question that was ask in the book. This guy called Nick ** mark me zero and said he want the answer in his own way for uncertainty.
I response to StraighterLine and said the question asked in the book is in "mm" not in uncertainty. If you really want uncertainty answer, then it should be include in the question book, not outside of the question book by word of mouth. I have submit my lab work and all what I got is flagged for plagiarism saying it's not in my own words. Can someone please tell me when calculation work become plagiarism? Also if you write report on what happen in your lab work when doing the experiment, this guy still mark you zero because he still want the answer to be in his own way.
More than 2 month now and StraighterLine still continue to flagged my lab work for plagiarism and score me zero on report of what really happen when doing the lab. All my lab Report have been graded badly. In my college in took general chemistry without having any issue on lab. Now I've spent more than what I need to take this class in my college. Pls fellas be warn and take this warning serious. Don't take any lab course with StraighterLine. Straighterline lab course it's a way to scam student.

I have only negative things to say about StraighterLine. This online company has ruined my life beyond repair. I took over 20 online classes at StraighterLine and it took me around 2 years to complete. Straighterline.com's ceo burck smith and cfo David Parent decides one day out of the clear blue sky that I cheated by giving my password to an anonymous stranger with no verifiable name and no phone number and no address to verify the accuracy. So Burck Smith decides to Suspend me forever from StraighterLine and take away ALL of my 20 classes and DENY ME AN APPEAL!!! I made a blog about all this. Please see my blog here, **.

With my busy work schedule and family responsibilities, it wasn't easy for me to take semester-based courses at my college. Due to unpredictable circumstances that have come up in my life, I've had to drop out of multiple courses and lose money in the process on multiple occasions. My busy lifestyle made me realize I had to find a self-paced alternative in order to finish college, and thankfully I found StraighterLine. They have a wide variety of courses in different subjects, and they're cheap too. Without having to worry about deadlines, I was able to start and resume courses any time I wanted, and that greatly helped me complete my degree.
StraighterLine uses Moodle for their platform, and their interface is very simple and straight-forward to use. Most courses only required quizzes and a final exam (online proctoring was required for the final exam) that were auto-graded instantly, and any course that required written submissions were graded within 4 or 5 days in my experience. I recently took English Composition II and my grades were returned in a timely manner with good feedback on improving my writing from their graders. Once you complete a course, StraighterLine offers the option of either having your transcript sent to your college for free, or having it added to your ACE transcript. I always chose the ACE transcript option and StraighterLine always approved my courses by the next business day.
As far as proctoring is concerned, StraighterLine uses ProctorU. I love this, because it saved me a trip to the testing center. I was able to take final exams almost any time I wanted, thanks to the convenience of online proctoring. If your college accepts StraighterLine credits, I highly recommend at least giving it a try! You're guaranteed to save time and money while learning. Search up StraighterLine coupons and you can get your first course free (you'll still have to pay a $99 membership fee, but that's still very cheap for 3 credits!).

This was the second course I took through StraighterLine. Although, pricing is a bonus as with the convenience of self-paced home study, I am convinced StraighterLine is a money mill. Why? The exams are almost 95% or greater different than what you studied and tested on. I had 4 question that were actually familiar to me on the final for Philosophy. Intro to Religion and Philosophy left me feeling confused during the final exams. My thought is if the material is presented in a chapter tests or practice from slides just forget it and study whatever was not presented because when you get to your final exam you're going to wonder "What the heck is this. I don't remember this material." Never again for me and I will never recommend StraighterLine either.
How do I know I can trust these reviews about StraighterLine?
633,951 reviews on ConsumerAffairs are verified.
We require contact information to ensure our reviewers are real.
We use intelligent software that helps us maintain the integrity of reviews.
Our moderators read all reviews to verify quality and helpfulness.
For more information about reviews on ConsumerAffairs.com please visit our FAQ.

I have been taking several courses through StraighterLine and I could not be more happy. First off, it's not for everyone. I plan on transferring to Western Governors University (accredited university), but if you do not plan on transferring to one of the listed schools, DO NOT TAKE THE CLASSES. I always scored high on tests but I hated going to class everyday and doing the ridiculous lectures/rants and homework. I basically flunked out of community college and got stuck in a "transfer trap" where I hated my school, but my low GPA forced me to stay. With StraighterLine, I have been able to get college credits very quickly (but not easily) for a fraction of the cost without worrying about my community college GPA.
Thanks to the self-paced courses, I can work full time while doing school at hours that work for me and the cost is insanely low ($100 per course at SL compared to $600 per course at community college). No, you won't get a degree. It's meant as a jumping off point for people like myself who can learn the material but hated the traditional college experience. If you think it is a degree mill, you obviously haven't taken any of the basic courses such as math 101. Good luck passing that without studying your face off.
It's meant for people who can learn material quickly, have critical thinking skills, don't need tutoring, and can manage their own time. If you plan on going to, say, Washington State University, then yes, the credits won't transfer. Look for the university you want THEN look into programs like this to see if they are partnered. You have to play the game in order to win it. All in all, this is THE BEST higher education program I have ever seen and it fits my learning type perfectly (I hate lectures and busywork. Just give me the book and the tests). As I said, it's not for everyone. The people who have bad reviews of this program seem (to me) to be using it incorrectly and did not do their research on their long-term academic plans. Think before you buy. Pretty simple concept people.

The experience for the class was great. Upon doing what I thought was cancelling my materials to not be billed again I was billed again. On the same day as the charge showed up I called customer service and was basically pushed off as an "oh well" type statement. I would not recommend this site to anyone else based on the customer service and integrity of the company.
Also I noticed people saying they have completed their first 3 years of college using this site. Be careful because all accredited institutions require you complete your last 60 credit hours in traditional classes, not by taking some easily formatted quizzes and a proctored exam in which when the webcam popped up you could see the gentleman enjoying a nice carton of Chinese food. Regardless of the credit I regret using this and will tell everyone whether they seek my advice or not that they should stay away from this site.

I have taken over 27 classes from StraighterLine and completed 78 credit hours towards my bachelor's, so in other words, I was able to complete the first three or so years of school in less than 6 months and paid just over $3,000 for it. I was skeptical about StraighterLine to say the least, and I did have some problems with coursework, quiz questions being wrong, and poor customer service at one point or another. Here's what I will also say. I wrote a personalized email to the CEO--Burck Smith--and not only did I get a response from StraighterLine, but it was from Burck himself. He explained that he was sorry for any problems and that he would get me in touch with an assistant that would remedy any situation I may have.
The person he got me in contact with has done a great job of answering questions and even went as far as to issue me a refund for a problem that I had with ProctorU during a proctored exam, all while still getting credit for the coursework. StraighterLine saved me over $15,000 and three years by not using a standard institution. As of today every one of my credits has transferred to a regionally accredited four-year school in New Jersey, so whoever is saying reputable colleges won't take their credits just isn't factual.
Here's food for thought, college is tough, especially if you haven't been in school for over a decade like myself. You will have to study--hard--as well as apply the information you are learning through quizzes and tests. If you don't test well then I would say StraighterLine isn't for you and you should try and find a competency-based learning structure such as Argosy or WGU. But if you do test well, StraighterLine may be up your alley. Rather than come on here and bash a product you thought would give you "easy" credit rather than attending college, actually do the work and you will see how much you can get out of it.
There were courses I hated, there were advisors I couldn't stand and there were customer service reps I wanted to choke. But at the end of the day, how is that any different from a normal college experience or any other experience in your life where there is a human element? StraighterLine is well worth the money, the time and the energy you put into it, heck, it saved me a ton of money and time that I would not have been able to get back. This is why I give StraighterLine my highest bode of confidence that it can work for those who really want to put their nose to the grindstone.

I am taking my first class Intro to Biology and the Lab. I found the class material and the book were not aligned with the weekly quiz. I did however do ok on the quiz. I turned in my first Lab. I answered all the questions and thought I did pretty good. Labs are very hard for me and worked hard not to miss any questions. When the Lab came back today I had failed an entire section and the feedback I received did not make sense.
I called Straighterline and was told I could not speak to anyone, I had to open a ticket. I explain I was dissatisfied with the class. It seem like the online material and book were not set up toward the quiz and that the feedback I received on my lab did not make sense. I told them this was not what I expected from the class. The girl again said I could only open a ticket. I felt like a number and that she did not care. I asked for their corporate offices and was told there is no corporate office and that I could not get any of my money back and that the only thing I could do was to open a ticket. So before signing up with Straighterline I read some poor reviews, my mistake was ignoring them.

I do not understand how there are so many negative reviews for StraighterLine. Between me and my wife we have purchased over 25 classes, totaling for over 75 credits. They clearly lay out what courses will transfer to a school by looking at their partner schools. Personally I feel like 99$ per month is more than fair - classes can be finished in as soon as a day to a week depending on your work ethic and prior knowledge (and ability to scan through textbooks). Not to mention they have so many promo codes. $100 of initial membership with purchase of a course, $50 membership with purchase of a course (can be used in different months if you cancel your membership), 20$ off a course (they are only $50). 75 credits at my 4 year university would have cost me over 30K (19k at cheaper universities). I paid close to $1400 after promo codes for all the classes.
I had an issue with two courses not transferring as expected, which was the university's fault. I contacted StraighterLine and they refunded me for the two course the next day. Additionally, I forgot to cancel my membership one month, I was clearly finished with all my classes. I contacted customer support and they refunded me the money that same day. By the way, they clearly state if you start a class by taking the first quiz, there are no refunds. Read user agreements before.

Ok, the course work wasn't up to scale. You can just google any answer and get better knowledge. Then they scheme you into a monthly fee of 100 dollars a month. Even when you finish your course they still will be you and guess what? It's no refunds.

I think that it should be illegal or a company like StraighterLine to still be in business. Their courses are absolutely horrendous to be charging $99 per month!!! I don't think they have updated their courses or textbooks since they opened in 2009. This is 2015, that is ridiculous!! No wonder no REPUTABLE school accepts their courses. Even after I completed my courses they still kept charging $99 a month, and wouldn't even refund! Total scam and I hope that rathole goes out of business soon!

I took StraighterLine for a course. Boy! I could get any support. First, the ebook took forever to turn one page at the time (between 10 seconds to 15 seconds to turn a page). My Internet is the fastest speed, no virus found and all browsers are up to date and in conformity with their requirements. The tutors didn't understand the equations I needed help with. It was to the point that I figured things out by myself! It was very frustrating. I think some courses are better taught through a teacher.

After purchasing the eTextbooks and courses for 2 classes via StraighterLine, I found myself in a position I would not wish upon anyone. Horrible customer service, non-intuitive lesson plans, etc. The video lessons hardly match with the exam material - you can find much better information for an entire College Algebra class simply by going to Saylor.org, or even Aleks if you don't mind a small fee. Stay away from StraighterLine, your time is worth so much more than them.

I took a college algebra course through StraighterLine. Once I completed the course and tried to transfer it to Auburn University they would not take the class. They deceive you into thinking their classes are legit and that there are many students who have successfully transferred to schools other than their partner schools but that is TOTALLY FALSE! I tried 3 schools and none would accept StraighterLine courses. Unless you plan to go to one of their partner schools, don't waste your time because their classes do not transfer anywhere else.

I took classes at StraighterLine. They did not transfer. StraighterLine will not refund my money. I wasted time and money.

This company does not care about the customer, so don't even bother with their customer service. They have absolutely no problem taking your money so you can earn credits (good luck finding a creditable school that will accept those credits) but they completely disregard the customer. I ordered a 3 credit class along with a textbook. Oh, and don't forget their SCAM $99.00 per month subscription to their service. An hour after I ordered these items, I realized I didn't even need their service, and they wouldn't even refund me the full amount. Any reputable company would have no problem with this, but it seems that a company such as StraighterLine doesn't need to keep an ethically "straight" business model. Bottom line, I don't recommend.

It's a total scheme. Some of their classes have decent videos but some are horrendous. You can get better things for free online. Many of the exams don't match up at all with the lessons. They have put little to no effort into creating these classes. There are free versions of all of these classes that are far better than this company. It's really horrible.

I was a student here. The exams questions don't match up with the learning material and books. I read the book several times and challenged the test, but straighterline denied me an appeal and would not allow me to question their final exam. One Star. Straighterline deservers zero stars.

Paid over $100 to purchase a book, that ended up being a rental, and was an E-book that was just a copy of the original book. Not in true E-book format, so was impossible to read. Filed a complaint with the Better Business Bureau, they closed the complaint saying that we reached agreement, but they did not even contact me! They also continued to charge my credit card every month after I asked for a refund that I still haven't received. I have called several times but nobody is available to take my call.

StraighterLine is an online degree mill. I took 4 summer classes here last semester and they did not transfer and they never refunded my money, and they denied me an appeal.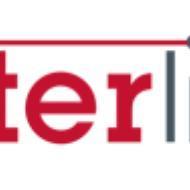 This is a breach of contract complaint against StraighterLine. StraighterLine is a business that offers online classes for college credit. I took over 20 courses at StraighterLine. It took me 2 years to complete. I studied hard and passed all the final exams with high grades. StraighterLine's COO/CFO, David Parento, refused to transfer my credits and refused to honor its transfer guarantee. David Parento and the President of StraighterLine, Burck Smith, denied me the right to an appeal. I filed complaints with the Maryland Attorney General and Maryland Commission on Civil rights. David Parento LIED to the government. Burck Smith refused to mediate the case and refused to resolve. I was told by David Parento to file a lawsuit against StraighterLine if I want the college credits. Therefore, I will filing a lawsuit soon. StraighterLine is an unaccredited degree mill. Don't waste your money.

I have stated to you, it would be fair for you to refund the initial amount of $384.00 for the English composition I and keep the $138.00 plus $99.00 because of the incompetency of Straighterline neglecting to register me in the beginning of the Smarthinking portion of the English course. I have made several calls and emails to your staff in regard to the problems I was having. I first discovered I was not able to go into Smarthinking sometime back in January. I was instructed to remove the pop-up blockers. I removed my pop-up blockers and still had the issue. At a later date, I had a tech double check my pop-up blockers were open to Smarthinking. This was confirmed to me. I attempted to hand my papers in on February 23, 2011 and was unsuccessful. I once again called your staff on this day and was directed to call Smarthinking.
I spoke with I believe a Jeffrey at Smarthinking the next day about 10 minutes before their cut off time. I was given the option to call back in the morning to speak with management or instructed to inform Straighterline of the problem because there was nothing that could be done through Smarthinking. I sent several emails notifying your staff of the issue. Your staff stated they were not able to help me and never once looked through my account to trouble shoot. I noticed in my account with Smarthinking had the Algebra class listed and not the English class. I then called your staff and discussed the problem and what I had discovered. I explained my level of frustration due to the lack of assistance and non-initiative to look into the problem. Your staff then corrected the issue on March 24, 2011 upon my discovery.
I explained the issue to you after your staff informed me through their management (you) would be willing to offer me a free class in the future. I believed this to be presumptuous and non-remedying to the problem at hand. I stated I was told my course would be refunded by your staff verbally. You were verbally apologetic yet unwilling to refund the initial payment while the problem occurred due to the incompetency of Straighterline, not initially enrolling me in Smarthinking at the beginning of the course. To make matters worse, the lack of responsibility to investigate the matter while offering no solution and giving me the run around.
I have completed the course on the April 27th deadline and today is May 9th 2011 and you Mr. ** have not honored any refund. You were willing to offer me a free course which would cost $399.00 and yet you have difficulties refunding me $384.00, and now you have not honored your statements in reference to refunds. I appreciate the convenience of taking the online classes although the professionalism aspect of Straighterline has not been forth coming.
I would like my refund of the initial payment of $384.00. You would be forth coming and responsible to refund my total $621.00 amount paid as you have not completely honored your words. Thank you in advance.
StraighterLine Company Profile
Company Name:

StraighterLine

Website:

http://www.straighterline.com/