Consumer Complaints and Reviews

I used this website for searching an answer and it required me to have a membership. Monthly. I thought is OK, I don't want to waste my time to find the answer. So I choose subscribe! IT IS A BIG MISTAKE! I have been charged for more than half year over 180AU and I didn't have an renew notice! I haven't visited again through that page since last year August! STUPID WEBSITE. One more funny story, when I searched on historical payment receipt, I only come out one recent payment!!!

One night I was desperately looking for help on problems from my data mining class. Chegg advertised 30 minutes of free tutoring, so I made an account. The tutors either couldn't help me or wanted me to schedule an hours-long session for another day. Oh well, so I signed off. Then, I saw a $15 bank charge for that day. I assumed that I had gone over the 30 minutes and I was billed by the minute. But a week later, I was charged another $15 and, another $15 charge is currently processing. All the information I had seen indicated that Chegg tutoring charged by the minute, yet I had automatically been subscribed to weekly review sessions! $15 a week for 30 minutes of tutoring. I was being charged for time that I never even used. So angry.

I ordered a book that has two separate packages that each contain 3 volumes within them. I'm not 100 % sure about how many are in the second but I think it's the same as the first since I ordered the first and do know it has 3. My ordered arrived within a week give or take which has always been average with my orders. The books I received were completely wrong. This wasn't as though I got package #2 instead of 1. Oh no. Package one has Volumes A, B, C and the rest are part of package #2. What I received was C, D, E. I had one book from the package I needed which was C however being the last one of the 3 books I couldn't start my reading and just wait on the other two to be sent out. This delayed my reading greatly and the rest D, E I had no use for. Complete carelessness about the book being shipped out and how it was put together.
Also this was I will say the only time that I received a book that had about 20 sticky notes inside it. I'm not sure what the protocol is at Chegg but I've never had that happen before. I understand the books are used and have notes in them but whoever sent these books out just could care less about any part of their job it seemed like to me. Moving on to the part where I contact customer service they tell me "OK we will send it out." It takes time over the phone. Very helpful. Then I check in on their online chat forum to see if my shipment has been made and see if they can expedite the process since this is a huge book and I was already a week behind due to the mix-up. At first I was told there were no notes on the account and then I guess after I refused to do her job for her she figured it out. Trying to tell me that the process can take 72 hours from the WAREHOUSE alone and then it will get shipped out.
I asked if they can expedite the shipment since the error was on their part and again I need to get reading. First she tells me that is the expedited process which sounded average to me since like said I usually get my orders within a week. Then goes on to tell me that her supervisors are working on getting my order out and are contacting the warehouse after I ask... "How is it possible that you guys don't prioritize orders that you've messed up on...???" In what world is it OK to wait twice as long for an order to be completed correctly and do nothing to fix the problem ASAP. Basically telling me that the warehouse will take however long they usually do and that's actually the fast route when I tell them "Well I'm sure your supervisor can get a hold of somebody competent enough to fix this issue and get my stuff mail out today and IDK maybe overnighted so I don't fail my class in the first 2 weeks."
She tells me that the WAREHOUSE IS CLOSED AND THAT IT WILL "PROBABLY" GET MAILED OUT TOMORROW. This was after telling me that her Supervisor was working with the warehouse people. How nice right? Another get lost customer service answer... Priceless... My favorite part of the conversation was when she asked me if I wanted a refund as a solution. "Ummm. Sorry you don't want my money? Or help me with YOUR COMPANY mistake...??? Sorry come again...???" I have never been told basically to go take my business elsewhere after I was inconvenienced and trying to work on the problem with them. They were so unwilling to do anything other than tell me it will be mailed out whenever it is and it doesn't matter that there was an error that could set you back in your class.
I've worked many customer service jobs and let me tell you when a supervisor is actually doing their job most of the time there is something that can be done when they are willing to actually fix an error from their part. Even if it isn't procedure to prioritized messed up orders and have it taken care of ASAP. (I can't imagine how an online business can operate like that, to me it's unacceptable.) I'm sure that a supervisor could have picked up the phone and called a supervisor at the warehouse and had somebody secure my corrected order and overnight it at the very least.

This is an unethical site. They are specifically targeting poor students during exams and employ tutors from countries on site and pay them less than 3 $$ for 2 hours work per question. This is far below the mandated Minimum wage in the US. It is clear they make a great deal of money this way and they are contributing to the lowering of educational standards by allowing students to copy plagiarized answers from sites which have information which is then passed on the students on smartphones during proctored exams.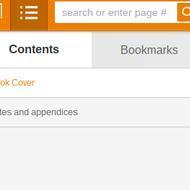 I had to buy several textbooks and the prices/shipping on Chegg was unbeatable. Only one of the textbooks was cheaper on Amazon, and overall its pricing was weird (the hardcover was cheaper than the paperback, and the price jumped over the last couple of days). For one of the textbooks, the ebook was about half of the price of the paperback. I was considering getting it instead, but didn't want to risk having a bad ebook and no access to the real thing. I'm really glad I didn't depend on it, because I've been taking a look at the courtesy ebook they give you and it's terrible!
Keep in mind that this is for a bit of a different type of textbook (a collection of poetry and pictures) but there is absolutely no table of contents. Not a single one. There are marked chapters in the *text* but not according to the Chegg system! I can't imagine trying to navigate this on a late night when I had to get my reading done efficiently or quickly. Since it's a book of poems, you'd be jumping around it. Since the page numbers are rather inaccurate as well, this would mean a LOT of scrolling to find the right spot. All in all, make sure you check out your textbook right away if you get one. The Chegg return policy is very time-based, so if you wait too long it's going to be too late. If it's a textbook that you don't end up using until the middle of the semester, and find out that it's worthless... then you're fresh out of luck.
How do I know I can trust these reviews about Chegg.com?
743,097 reviews on ConsumerAffairs are verified.
We require contact information to ensure our reviewers are real.
We use intelligent software that helps us maintain the integrity of reviews.
Our moderators read all reviews to verify quality and helpfulness.
For more information about reviews on ConsumerAffairs.com please visit our FAQ.

The customer service for Chegg is beyond AWFUL. I called once in the fall when I was looking to rent a textbook for my son and the representative I spoke with was completely unhelpful and unprofessional. We ended up renting from there anyway and I'm sorry we did. I had signed up for a trial of their tutoring, didn't realize I had to cancel after 4 weeks and until today I didn't realize I was being charged monthly. I called and got another unprofessional representative. She said she'd try to refund the current charge but couldn't do anything about the other two so I asked to speak to a manager. After being on hold for five minutes, she came back stating there was no manager available (really?!) and they would have to call me back (I'm holding my breath). I'd rather pay a few extra bucks and use a better company with customer service reps that actually help the customer.

50% of answers are AT LEAST partially incorrect. When comment on the answer and say, "Hey this is wrong, can you fix it?" - No response. You are not reimbursed for questions that are wrong or incompletely answered. I have to post the same question 5 times to narrow down the correct answer.

The chegg e-textbook is incredibly restrictive in terms of finding content. The search function makes me scream and thus has already wasted countless hours in finding specific material within chapters. I'm done with chegg permanently only in part of this. Using control+f doesn't work, and most of the time when you manually use the find function, the function can't pick up on the characters. When I reload the page, it picks up on new characters I was searching for, and can't find other characters it found previously... This benefit is why I use e-textbooks and has rendered cheggs books absolutely USELESS for me.

I applied last week to be a tutor for Chegg. I have been a psychology professor for 25 years and just retired, so I am looking for a little extra income. They said they would get back to me by November 6th. On November 7th I received an email asking for a 2nd form of verification. This is after I'd already sent them a copy of my BS and MA diplomas. I sent a follow-up email asking them to tell me specifically what they wanted. No response. I called customer service. After having to do a web search because they don't list the number on their site, and the rep said that she would give me the phone number to the hiring department because this "department isn't mines." Wow! A tutoring company and their reps can't even speak properly. I don't want to be affiliated with a company that has these poor reviews and can't get their act together. I've withdrawn my application. What a joke! Clearly they're out to scam students out of their money.

Chegg.com is stupid. I asked Stephanie ** a question about English and she said she would report my account for asking for free help. I then tried to communicate with the support people to clear this up and it said account deactivated. DO NOT USE CHEGG.

For a site that's pretty much dedicated students, you'd think they'd understand that students don't have much money. But they choose to overcharge and underpay for everything instead. Tutoring services are horrible and the textbook solutions are worse. Also, you're better off selling your textbooks on eBay or Craigslist.

I subscribed to Chegg's tutoring service and the experience of the product was ok. The real issues began when, after one month, I decided to cancel. Despite the cancellation the charges kept occurring. Navigating their website in order to cancel the account, or check why the cancelation didn't go through, or get support about the issue is a nightmare. They have clearly designed it so that it's as difficult as possible for the customer to get out of the deal. After months, I was, finally, able to get a hold of someone. They were able to identify the problem and they did cancel the subscription and refunded the last month. Getting the charges refunded from the previous months, however, became another nightmare.
In such case, Chegg wants you to file an official dispute with your credit card in order to be able to refund such charges. The credit card, though, can only dispute charges from a couple of months ago and when I went back to Chegg to ask about what else could be done their BS answer was simply: "Sorry, our system is not designed to give refunds in such case." Beware of these hacks.

Very disappointed with the experience I had with two Chegg tutors. While looking for some assistance with a homework assignment I submitted my question. The first tutor, who was supposed to be a professor in the field of the subject, told me that the answer was in the information I had supplied. He then said that he would contact me the following morning and needless to say I never heard from him again. I then contacted another tutor for the same assignment and I received from him an illegible lesson and an abstract that was basically plagiarized from Wikipedia, of all places!!! All of this waste of time and then charged $147.00 without my knowledge on top of it??? This seems to me to be some sort of scam!! Not only did I not get any help with the assignment, but to be charged for it is totally ridiculous.

In an economy where every opportunity is a possible stream of income, high end professionals are tutoring to make ends meet. So, you can imagine when I came across Chegg.com, this seems like a great fit and an easy way to network with potential students. Now, I have been teaching, instructing, and tutoring for over two decades, in several industries from academic, business, to training commercial truck drivers. I submitted my credentials, filled out the application process, and after clicking submit, I get a screen that basically tells you "If we have a need for your services, we'll contact you." Excuse me? I waited a week and the next email basically said "Sorry, we can't use you."
Here's a great idea for people to tutor others, and the powers in charge are sifting through professionals and cherry picking. While there isn't anything inherently wrong with this practice, perhaps at the beginning of the application process this should be stated, so a would-be tutor has a clear understanding that unlike THUMBTACK.COM, your services are rated by the customers you actually tutor, CHEGG is going to assess your ability to be approved BEFORE you ever get a chance to tutor a student.
CHEGG's best practice lacks certain professional courtesies that a career instructor should be afforded. Telling me that my 20+ years as a professional accredited and certified instructor is unworthy of being approved... "We are sorry to inform you that your tutor application is not approved. We have to meet the educational demands of our student base, and after reviewing your application, it's not the right fit for us at this time. We appreciate you taking the time to apply for the position, and will notify you should we change our policies on reapplication. At this time, you are not permitted to reapply."
On the surface, CHEGG sounds like a great tool to help professional instructors reach out and help others. However, behind the scenes, CHEGG is not actually accepting tutors - they are are in the business of accepting students. So, when you're browsing Craigslist and come across this ad, "Make $20+/hour Tutoring Online", after opening it you see this... "Set your own schedule, Make $20+/hour, Work from anywhere, Bask in the good karma of helping others. Signing up is easy! Visit our site to apply: https://www.chegg.com/tutors/." Be careful to ask questions about whether they are actually looking for talent or students.

I bought a book from Chegg. They told me it was shipped, and then the day after they told me that I was no longer getting my book because they were out of stock. I have yet to get my refund!!! WASTE OF TIME AND RIPOFF!!!

I have nothing but great things to say about Chegg and the service they provide! I ordered a book and got it BEFORE they advised I would. Since I was offered a free trial for textbook solutions, I decided to accept and later would cancel before being charged the fee. Well, about 2 months later, I realized I never cancelled the trial and did not remember being charged the fee, but I called Chegg to cancel before being charged. My wait time to speak with an adviser was less than a minute. I explained my situation to Tonya and before I even finished my sentence she had already reviewed my account, saw I was charged the fee 2 weeks prior, waived it and added a 15% discount for my next purchase with their company.
Needless to say, I was so impressed! Never had I ever received such quick, efficient, and friendly service with an issue that was MY fault! I would definitely recommend this company to any of my friends, and I definitely will! I plan on continuing my relationship with Chegg for as long as I need to purchase books for school! Please do not change anything about the way you do service!

DO NOT SELL your BOOKS to this COMPANY!!! I sold my books, sent them, and they received them. I get an email stating they received my books and that I would get payment "within 10 business days." Then after 12 business days I chatted with them and they said that it is actually within 15 business days. So, again I waited. Here I am on the 15 business days later and they stated that they can reprocess a check but it would take about 20 business days to receive my check. TERRIBLE, HORRIBLE, RIDICULOUS company. DO NOT waste your time!!! There are better companies out there online that will have your check in your mailbox at least within 5 business days.

I purchased a rental e-book workbook for a class. It said I could print x amount of pages. I printed the first chapters I needed and when I went in to print some of the other missing chapters I needed I got half pages. Well when it said I could only print x amount of pages, there was no mention of half pages so I stopped the process. I called customer service and was informed about the half a page deal from some publishers and the last 15 or 20 pages I had not gotten to print won't be. She just told me straight out, didn't ask my name or anything pertaining to my order.
I went in again tonight to print some missing pages which was about 20 and when they started printing the page count was 69 and I only needed pages 224-247. They waste paper and ink with the one line of words across the bottom of the page and putting the Chegg logo across the page. I am not a happy customer at all and when I am done with this e-book they won't have me as a customer again.

I mailed a number of books to Chegg and it shows the books were delivered on 08/19/16. For some odd reason the books were alleged to have been checked in on different dates thus stating checks were mailed out on several different dates, 09/01/16 and 09/02/16. The first correspondence stated you will received your check in 5 business days, the seconds states 10 business days and the third stated 15 business days. I called customer service and was informed the checks were mailed and I would receive them the week of the 19th. Needless to say nothing has arrived. I think we should file a class action lawsuit with the postal inspector being involved since Chegg receives items of value through the mail under false pretenses. This is wire fraud and falls under the federal statute. Please do not waste your time with this company.

I sold my book to Chegg back in the middle of August. This is the deadline they asked me to send my book to them. I asked that a check be sent out for payment and I didn't hear anything from them until September 1st stating that they accepted my book and the check was mailed September 1st. The page that shows my check was mailed states that "you should receive the check in 5 business days." Here it is September 20th and I have still not received my check.
Every time I call a customer service rep says it will be there tomorrow and doesn't show up. I can understand if a check has been lost in the mail. It's September 20th. Put a stop payment on that check and reissue a check. Now they are telling me I have to wait 16 business days to see if the check comes. I'm never selling a book to this company again. Oh they also listed I can't pick a different form of payment, since I entered I want a check that's the way it has to be now. They are false advertising on how many days you are supposed to receive a check and customer service is terrible.

Let me walk you through this so it is accurate. I wanted to sell some books that I no longer needed back to Chegg; I got a quote and packaged up the books. Sent them off prior to Labor Day 2016. I followed the website as to the status and the notifications via my email account. Everything seemed to moving smoothly. Books checked in 3 days after I mailed them. Was notified that the check was cut and mailed out on 9/7. 10 working days later I did not receive the check yet. I called and was told it would take 15 working days (2.5 weeks) for me to receive the check that was mailed out on 9/8 (a day later than the website said). So now we are at 16 working days after they received the books and 9 working days (10 if you count 9/7) and no check.
I called Chegg and I am being told that it will take 15-20 working days for the check to arrive after the check is mailed. A different story. I spoke with a US Postal Inspector and was told there is no possible way that a 1st Class piece of mail should take longer than three days even if mailed from the other side of the US. I called and talked to a Sam who told me he is a Supervisor. I told him I needed the check number of the check that was mailed out on either the 7th or 8th of Sept 2016. He told me that he could not do that as one did not exist. I mentioned to him then that this is a red flag to me. Either there is a check number which would note that one was mailed out and can be tracked or they are lying and trying to cover their tracks.
Sam even admitted that I did not receive accurate information regarding the check. I encouraged him to get me the check number or I would be filing a criminal complaint for mail fraud (I am a retired Federal Law Enforcement Officer). I cannot say actually what I think is going on here for I do not have the facts YET. I want others to look around before buying books and selling books from any vendor. You worked hard for your money and do not need to become a victim to fraudulent practices. I will not do business with Chegg ever again.

I purchased 5 textbooks from this company and from the start was disappointed. My final total didn't match the initial total I was given. I ignored this only because I was still getting a decent deal on the books. After beginning my classes, I realized I didn't need two of the books so I tried returning them only to find out they must be returned within 21 days of purchase. School didn't even start within 21 days of me purchasing the books. I guess being proactive and ordering early is not a good policy with Chegg. Pretty disappointed.

I sent in two of the same book. Chegg only checked in one. I left multiple messages with no response. Now they closed out the order and are only paying me for one of the two books I sent them. That's theft. I can't believe this company would steal like that. I'll never deal with them again.

Chegg customer service is wonderful. They get on the phone with you immediately if you have any questions or concerns. They immediately refund your payment if you are unhappy or no longer want it. I thought I had canceled my membership but I guess I only paused it and saw on my bank statement that they billed me. I called them and they were more than happy to refund me. Companies with excellent customer service go a long way. Chegg is doing it right! Way to go! Definitely recommending your company to all friends.

I used Chegg to rent books back in the day because it was cheaper. I later used them to help study for my finals but they are useless. Most answers are wrong and the tutors or whoever gives them are not experts in the area. I could have just studied and review the textbooks and get the answer. What is worse is the fact that you cannot cancel without them stealing your money and saying that you have access until next month when you do not use them anymore. Nothing but a bunch of thieves and scammers.

For homework help it's great. The tutors on the website are knowledgeable and quick to answer problems correctly. But the bastards will try to pull a quick one and make it difficult to cancel your subscription. You can try pressing the "Cancel Membership" button but it won't work if you have paused it. Then when it resumes and charges you again for a month, magically the "Cancel Membership" button works again. Ruthless bastards.

One of my credit cards was used by someone before I had it cancelled and re-issued. I do not use the card that often. I noticed today when preparing to order books, that all of your credit card information is there on your account and that it asks for your (3-digit number) number, that allows anyone to use your card freely. I did an online chat, they never asked me for any information and went in and removed the card. One, they do not allow you to delete your own card information (probably because it's rental info), okay. The keep all card numbers given. And I believe this information can be access by anyone. NOT GOOD.

I sold my book to Chegg.com at the beginning of May and it is now the end of July. I still have not received my check. I have called customer support 4 times now and still have not received the check and they keep telling me the only thing they can do is to re-issue me a check. I have even spoken to a manager. They are ripping me off and refuse to do anything about it. They stole my money and I want something to be done about it. DO NOT use Chegg to buy or sell your books. They are an awful company and should not be allowed to continue scamming people.

I was recommended to Chegg by a friend who found their Chegg Study service helpful for finding textbook solutions and helping her learn. The service is $15/month, which I initially thought was pricey, but doable if it was a good service. The first couple of chapters of the book I wanted solutions for were correct, for the most part. (Occasionally a question was misplaced, but no biggie, right?) However, by the end of the book (and just at the beginning of my second month of my subscription) entire chapters were off or missing. Sometimes, after hunting down a question and sorting through a bunch of different questions, the answer was completely incorrect.
Now, I haven't found a question and chapter line up with what was in my book for the past few weeks (while I'm waiting for my non-refundable subscription to end, of course). This company has provided me with absolutely no value, and now I'm out $30. I down vote everything incorrect/misplaced I come across, yet nothing changes. All Chegg wants is for you to try that first month subscription, because they get paid whether you're satisfied or not. Horrible service, horrible price.

I've been looking online for help with an assignment and the Chegg site came up showing the exact problem I need help with. I had to put my credit card in before I could access the page and there wasn't any help whatsoever on the problem. The only thing listed under the problem was a comment from someone that had nothing to do with the problem I needed help with. I cancelled the "subscription" but it said I would still be charged.

ConsumerAffairs Research Team
The ConsumerAffairs Research Team believes everyone deserves to make smart decisions. We aim to provide readers with the most up-to-date information available about today's consumer products and services.
Founded in 2010, Chegg is a California-based company that specializes in resources for college and university students. Its website offers textbooks for rent or sale and also features study help, tutoring resources, test prep and internship listings.
Free shipping on orders over $50: Chegg offers free standard shipping on purchases and rentals of $50 or more, and returns are always free.
Up to 80 percent savings: Chegg offers big savings on many of its books, with rentals up to 80 percent cheaper than retail.
Extension options: If you decide that your rental period is not long enough, Chegg offers the option to extend the rental or purchase the book instead. Simply go to your account on Chegg's website and change the due date or select the option to purchase.
Digital rental options: Chegg offers many textbooks in a digital download or Kindle-friendly version for students who prefer not to carry around physical books.
Risk free returns: Chegg offers the option to return any rentals within 21 days of your order for any reason, which is a great feature in case you drop or cancel a class. Chegg will refund your rental fees minus shipping costs. Digital rentals must be canceled within 14 days for a full refund.
Best for college and university students on a budget.
Chegg.com Company Profile
Company Name:

Chegg.com

Website:

http://www.chegg.com/