Find the Best Tutoring Companies

Compare Reviews for Top Tutoring Companies

Varsity Tutors
Read 481 Reviews

Varsity Tutors helps students accelerate academic achievement through its live learning platform. The company connects students and professionals with more than 33,000 highly-credentialed instructors in 1,000 subjects and tests.

Sylvan Learning Centers
Read 392 Reviews

Offers K-12 personalized tutoring, academic coaching, test prep, advancement and STEM education. Focused on building academic confidence, igniting intellectual curiosity and inspiring a love for learning to help students succeed.

Chegg.com
Read 443 Reviews

Established in 2010, Chegg is a web-based company that offers educational services for college and high school students. Its website features textbook rentals and sales, help with homework and online tutoring.

Tutor Doctor
Read 18 Reviews

Best for students looking for personalized tutoring, Tutor Doctor uses in-depth assessments and a specialized matching process to pair a qualified tutor with your child based on academic needs and personality traits.

TestMasters
Read 6 Reviews

With options including classroom, online, private or custom group courses, TestMasters uses dynamic learning and specializes in technical subjects such as engineering, graduate-level courses and college admissions.

TutorZ
Read 22 Reviews

TutorZ is an online referral service that helps students/parents locate professional tutors in their area. The service is 100% free for parents/students, while a nominal referral fee, per job is charged to tutors.

Oxford Learning
Read Reviews

Oxford Learning has locations all throughout the provinces, the United States and the Middle East. K-12, ACT/SAT prep and ADHD tutoring is available, along with the option to be tutored in French.

A-List Tutoring
Read Expert Review

Best for high-school seniors needing to improve college essays, A-List Tutoring is one of the few services that works with international students. The site focuses on tutoring in the areas of test-prep and college admissions.

Eduboard
Read Expert Review

With a program that is completely online, Eduboard helps students connect with tutors anywhere, anytime. Tutors are available for lower grades and many college courses, and Eduboard lets students choose the tutor they want.

eTutor
Read Expert Review

Best for students who prefer to do everything on their iPads because eTutor has an app for that. Focusing strictly on K-12, eTutor offers traditional learning modules or an "unplugged" and less formal program through its app.
What are the advantages of tutoring services?
Test-taking strategies
Many tutoring services help students boost their test-taking skills so that they increase their confidence and their chances of passing standardized tests.
Sample test questions: Tutoring sessions sometimes offer students the ability to practice answering similar questions to what they will see on a test.
Focus on strategy rather than knowledge: Test-taking sessions help students learn strategies for successfully answering questions rather than focusing on what they actually know.
Different strategies for different formats: Test-taking strategy sessions focus on how to answer multiple choice, short answer and matching questions correctly and may also focus on strategies for answering questions in a particular subject area.
Special needs modifications
Students with special educational needs such as those with ADHD, autism and other disabilities may not be able to grasp information the way it is taught in school. Tutoring services often present information in alternative ways for these students.
Tutor expertise in certain disabilities: Tutors may be specially trained to work with students who have certain conditions.
Distraction-free environment: The tutoring environment may be set up to minimize distractions for ADHD and other special needs students.
Shorter assignments, manipulatives and other modifications: Tutoring centers may offer modified assignments or special tools to help special needs students learn successfully.
Focused sessions
Typically, each tutoring session focuses on one topic or theme. Tutors work with the student on this area to make sure he or she understands all major concepts.
Practice sessions: Sessions may consist entirely of practice questions or drills to help solidify concepts.
Redirection: If the student asks off-topic questions or engages in irrelevant discussion, the tutor redirects his or her attention.
Homework assignments: The tutor may assign homework to help solidify concepts.
Progress reporting
The tutor regularly tracks the student's progress so that the student--or the student's parents--can see what is being accomplished.
Online reporting systems: Some tutoring systems allow students and their parents to set goals and check progress online.
Mini-goals: Tutors may report progress towards small goals as the tutoring relationship progresses.
Student/parent conferences: The tutor may meet with students or their parents before or after a tutoring session to discuss progress.
Regular contact
The tutor must stay in regular contact with the student in order to maximize progress towards goals.
Online chat and email: Some tutors email students or chat with them online between sessions to make sure all their questions are answered.
Regular sessions: Tutoring sessions are usually once or twice a week and follow a consistent schedule.
Video sessions: Some tutors meet regularly with students over video chat.
Curriculum-aligned teaching
Students are often required to demonstrate mastery of state educational standards; thus, tutors need to be able to teach in alignment with specific school curricula.
Knowledge of state educational standards: Tutors often demonstrate superior understanding of state educational standards.
Consultation with teachers: Some tutors consult classroom teachers about curriculum so they can match their sessions to what's being covered in class.
Practice test questions based on standards: Tutors can focus test taking practice sessions on helping students demonstrate mastery of state standards.
What are different types of tutoring services?
In-person tutoring
The tutor meets with the student one-on-one in person. Most in-person sessions take place in tutoring centers, though some may take place at the student's home or school.
Video tutoring
Video tutoring requires and Internet connection and web camera. The tutor conducts the session via Internet video chat, allowing the student to stay in his or her own home.
Group tutoring
Some tutors work with small groups of students to help them achieve specific goals. Group tutoring usually takes place at a tutoring center.
Who can benefit from tutoring?
College-bound teenagers
Teens who want to go to college may want tutoring to help them pass the SAT, ACT or other standardized tests. Tutoring may focus on test taking strategies for the specific exam as well as on gaining knowledge needed to pass the exam.
Special needs students
Special needs students may have a hard time understanding concepts the way they are taught in class. Tutors present material in alternative ways that they can better understand.
Kids who are failing
Students who are failing one or more subjects may use a tutor to help them learn material and improve their grades. Tutors help these kids review material, develop test taking strategies and increase their knowledge of the subject matter being taught.
Kids who are taking state exams
If a student is required to pass a state exam in order to be promoted to the next grade, tutoring can help ensure a high enough score. State exam tutoring focuses on test taking strategy and mastering state standards.
Tutoring FAQ
Is there free tutoring?

Yes, students can access free tutoring through:

Supplemental education services at their schools
Volunteer tutoring organizations
Local library programs

Students interested in supplemental education services need to follow their school district's instructions to qualify and apply for tutoring.

Free tutoring services may also be available online, depending on the subject you need assistance with. Several other online tutoring services offer free trials, as well.

How much does online tutoring cost?

The average rate for one-on-one tutoring is $45 to $80 per hour, but the cost of online tutoring varies depending on the company, program and pricing structure. Tutoring companies charge by the minute, half-hour, hour or week. Private tutors tend to charge more due to the additional travel, labor and specialized instruction the job requires.

How do I find a tutor in my area?

Check out our top tutoring companies to help you find tutors in your area.

You can also inquire with your local library, teachers and school counselors about area tutors who are accepting new students. Consider asking friends and family for tutor referrals, as well.

Will tutoring help my child?

Tutoring helps children with a variety of academic skills, including:

Subject comprehension
Self-esteem
Improved study and schoolwork habits
Learning management
Critical thinking

While tutoring can't guarantee results, children usually walk away with new skills to help them in school.

What are the qualities of a good tutor?

A good tutor demonstrates the following qualities:

Complete comprehension of the subject
Effective communication skills
A patient, empathetic and respectful demeanor with students
The ability to adapt tutoring techniques to the student's preferred method of learning

Some tutors also have specialized knowledge they use to coach students through standardized tests and prepare them for college.

What's the difference between a tutor and a teacher?

Tutors and teachers have different credentials and responsibilities.

A teacher must obtain a college degree along with specific, state-regulated licenses in order to teach in their area. They are then responsible for the education of multiple students for an entire school year.
A tutor provides one-on-one instruction to paying students, but they do not necessarily need a degree or license.
Thank you, you have successfully subscribed to our newsletter!
We value your privacy. Unsubscribe easily.
Expert reviews for tutoring services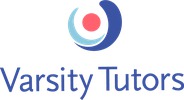 The newest entrant in this field is Varsity Tutors, founded in 2007. Their private tutors have built up a database of more than 100,000 questions across 150 subjects.
Read More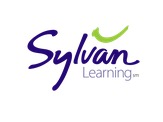 This company offers personalized tutoring and test prep for students of all levels at locations across the globe. Contact your location for specific details on pricing and payment plan options.
Read More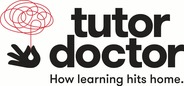 Tutor Doctor has been offering in-home tutoring for the last 10 years. It has grown into an international franchise, giving students extra help in countries all over the world.
Read More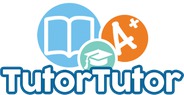 TutorTutor is a San Diego tutoring company that offers one-on-one tutoring services to elementary through secondary school students.
Central tutoring dispatcher: This service talks to parents about their kids' needs and then matches them with an appropriate tutor. Parents always have the option of requesting a different tutor if one doesn't work out.
Works on skills for academic success: TutorTutor can help kids improve time management and organizational skills as well as assist them with improving their ability to focus.
Offers college prep tutoring: Students who want extra help passing college entrance exams will benefit from one-on-one tutoring.
Home-based tutoring company: Students meet with tutors in their own home rather than going to a tutoring center, making it easier for busy students and parents to access tutoring services.
Tutors must pass background checks: Parents can rest assured that tutors have the expertise to teach their kids and that they are safe people to let into their home or around their children.
Best for: College-bound teenagers, special needs students, kids who are failing and kids who are taking state exams.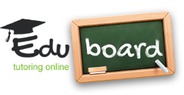 Eduboard is an online tutoring service that helps students get answers to their academic problems online. Students can ask questions about their homework as well as hire a tutor.
Free registration: Students can register with Eduboard for free; they only pay if they choose to work with a tutor.
Service is entirely online: Once a student hires a tutor, sessions are entirely online, making this an ideal choice for students who are particularly busy or unusually shy.
Quick response times: Tutors respond to student queries with two hours of posting.
Flexible pricing and payment: Students can get a quick answer to a question for very low cost as well as pay for an online session or video tutorial. Payment can be made via Paypal, giving students and their parents lots of payment options.
Video tutorials: Students who are struggling with learning specific procedures can purchase a video tutorial to get step-by-step instructions.
Best for: Kids who are failing and special needs students.

Mindlaunch is a startup that combines passion for education with technology to offer unique online tutoring options.
All tutors are licensed teachers: Tutors know how to teach and are experts in a given subject, allowing them to better help students master the subject.
Holistic approach considers environmental factors: Incoming students are assessed to see what factors are contributing to their academic problems so that tutors can create the right plan to help them.
No in-person meetings: Students and teachers only interact online, ensuring that students remain anonymous and that their safety is never compromised.
Virtual classroom includes audio and video sharing: Students can use online technology to get personalized feedback and help with academic issues.
Educational resource library: Students can research class topics as well as learn more about various study skills.
Best for: Special needs students and kids who are failing.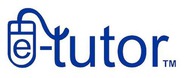 eTutor is a virtual classroom that can be used for tutoring as well as for supplementing children's primary classroom experience. It has offered tutoring services to students since 1997.
Offers supplemental classes for homeschooled students: Students who are in a homeschooling program can ensure they will pass required exams that they may not have focused on in their primary educational setting.
Browser-based service: International students and others who need to be able to get service at a hotel or library can do so using eTutor's online portal.
Offers lesson modules in various subjects: Students can learn at their own pace and can supplement their education by studying topics they are interested in via eTutor.
Tutors are trained to be patient: Students who feel embarrassed about not being able to keep up with their classmates will find a patient, nonjudgmental attitude that helps them be more able to learn.
Unlimited access to tutors: Students can reach tutors via email or chat 24 hours a day.
Best for: Special needs students, kids who are failing and kids who are taking state exams.

Wyzant is a one-on-one tutoring company that grew out of a recent college graduate's desire to find tutoring clients in his field. This company has helped more than 73,000 students since its inception in 2005.
Free registration: Students don't pay anything until they find and hire a tutor.
Tutors available at a variety of prices: Users can search for tutors that charge a specific amount, so they can always find a tutor that fits into their budget.
Satisfaction guaranteed: If a user doesn't find tutoring services satisfactory, Wyzant will pay for the first hour of service.
Tutors sign up for free: Tutors can set up a profile at no cost; they just pay a portion of their fees when they get clients.
Tutors tested for quality: Tutors must pass a test to demonstrate mastery of their subject when signing up with Wyzant.
Best for: Students who are failing classes, students who have trouble with testing,, and people going to college.

Oxford Learning offers tutoring services in Canada. It specializes in individualized programming for students in grades 1-12, including kids who are overwhelmed by academic expectations, kids with special needs and kids seeking enrichment.
Read More

A-List Tutoring provides assistance for students taking standardized tests as well as offering services directly to schools. Since 2005, it has grown from just 5 students to over 20,000 throughout the United States and Europe.
Offers college advising: Students in the Tri-State area (New York, New Jersey, Connecticut) can get one-on-one advising about where and how to apply to college.
Offers tutoring worldwide: Students in Europe and Asia can receive the same benefits as students in the United States.
Offers help with a variety of standardized tests: While SAT/ACT prep is one of the biggest programs, A-List offers assistance with other standardized tests as well, such as the GRE and LSAT.
Offers direct instruction programs to schools: Schools can help students directly by partnering with A-List Tutoring.
Offers academic tutoring to help students pass end-of-year exams: Students who are struggling or who have problems with testing can raise their grades on required exams for promotion to the next grade.
Best for: Students who are going to college, students who are failing classes, and students who want to do better in school.

TestMasters is the world's leading provider of live and online preparation for the LSAT, GMAT, GRE, SAT, PSAT, and ACT. Founded in 1991, their comprehensive classes and tutoring packages serve students worldwide and have helped over 150,000 students achieve their academic goals.
Read More

Learning Ally's mission is to help blind, visually impaired and dyslexic students achieve academic success. The company began in 1948 as an organization that recorded audio versions of books for blinded World War II vets.
Audio books: Students can purchase audio copies of their textbooks and other reading materials.
Resources for learning-disabled individuals: Users can visit the Learning Ally website to get specific resources for managing their disability and achieving academic success.
Exclusive focus: Users must have certifications of their disability, and employees are trained in helping people with special needs, making success even more likely.
Information for educators: Educators can visit Learning Ally's website to sign up for a workshop to help them learn how best to teach special needs students.
Student advocacy program: Students in Colorado can attend sessions to help boost their self-confidence and allow them to stand up for other students with similar special learning needs.
Best for: Blind students, visually impaired students and dyslexic students.

A former Associated Press executive, editor and reporter, he has covered just about everything imaginable and a few things that seemed unimaginable until they happened.
Read More

This online tutoring company connects students with tutors from around the world instantly. Request a long session, or just get help with one problem. There are four pricing options, based on how frequently you think you'll use the service. Sign up for a free 30-minute tutoring session to see if it's right for you.
Cost: Pay for one, two or four hours of tutoring per month, starting at $39/month. Or, choose a pay-as-you-go option and pay $1/minute of tutoring.
Test prep courses: Register for video courses to prepare for standardized tests like the ACT and GRE. Supplement your course with tutoring to make sure you're prepared for test day.
Tutoring in over 300 subjects: Get tutoring help in over 300 subjects at a range of levels.
Choose your tutor: View tutors' profiles so you can decide which one has the right experience and background to help you. All tutors have to meet high standards to ensure they are fully qualified.
Full lesson space: The virtual lesson space includes a whiteboard, video chat, text/code editor, screen sharing and more to give you the experience of working side-by-side with a tutor.
Compare Reviews for Top Tutoring Companies

Learning Ally
Read Expert Review

Learning Ally is a non-profit organization that provides materials to help blind, visually impaired and dyslexic students in their educational endeavors. The company offers the world's largest collection of audio textbooks.

MindLaunch
Read Expert Review

Best for parents and students looking for tutors with real classroom experience and college degrees. MindLaunch uses a system that custom matches students with the ideal tutor to build rapport and ensure academic success.

TutorMe
Read Expert Review

This digital tutoring platform gives you access to highly educated tutors who are trained in over 300 subjects. Monthly plans start at $39/month, or pay-as-you-go for $1/minute. Sign up for a free 30-minute tutoring lesson.

TutorTutor
Read Expert Review

Good for families in the San Diego area looking for an in-home tutor with a background in education and psychology. TutorTutor offers help with the sciences, math, foreign languages, language arts, test prep and study skills.

WyzAnt
Read Expert Review

A clearinghouse connecting tutors with students, WyzAnt is best for those who like to have control and options when choosing their tutor and process. Other students review and star the tutors, and tutors set their own rates.
Disclaimer
Information in this guide is general in nature and is intended for informational purposes only; it is not legal, health, investment or tax advice. ConsumerAffairs.com makes no representation as to the accuracy of the information provided and assumes no liability for any damages or loss arising from its use.
Thank you
Keep an eye on your inbox, the latest consumer news is on its way!