TutorZ
TutorZ specializes in quality tutoring at an affordable price. The referral for students is free. Students find tutoring help in over 500 subjects in all major U.S. cities, in all educational levels from kindergarten to college.
TutorZ.com operates a marketplace for students and parents to find the qualified in-home and online tutors. Since its inception in 2006 TutorZ has facilitated over 150,000 tutoring sessions. The TutorZ search engine provides listings of over 40,000 tutors nationwide.
Consumer Reviews and Complaints

As a tutor, I've managed to find a few students through TutorZ. However, lead quality overall seems to be lower, and it's a tad inconvenient to run several different payment channels. Overall, just a middle-of-the-road experience.

I use TutorZ for client leads. After my purchase, I have gotten a few client leads but not as many as I expected. I think TutorZ needs to improve on that. Other sites such as Tutorselect that I use gives plenty of leads. Overall, I like the interface and the concept but something must to designed so tutors can see and contact clients when they view online tutoring requests.

Good service. Found me students, a pleasure to deal with.

This is a great site for finding wonderful tutors...

Where my query was sent. I identified 3 that I was interested in. Two were sent to a different service WyzAnt where the hourly charge is higher. I can go to WyzAnt myself. What a number of contacts I got - like I posted to a blog.
Hi Jerry,
Thank you for your review. Your query was sent to WyzAnt, because Tutorz.com and WyzAnt.com are partners. We have become partners to more effectively serve students and parents in need of academic tutors.
Best,
TutorZ's team
How do I know I can trust these reviews about TutorZ ?
608,728 reviews on ConsumerAffairs are verified.
We require contact information to ensure our reviewers are real.
We use intelligent software that helps us maintain the integrity of reviews.
Our moderators read all reviews to verify quality and helpfulness.
For more information about reviews on ConsumerAffairs.com please visit our FAQ.

TutorZ has become my favorite source for obtaining new tutoring students, during the past few years. Instead of paying a flat fee for uncertain "pig-in-a-poke" website access, TutorZ is free to browse, and I purchase only those leads that I believe are qualified and suitable. Furthermore, the per-lead cost is remarkable low (only a few bucks, and even less after discounts), and the company does not get a "cut" (nor do they insist on having all contact go thru them). As a very experienced (and successful) tutor, I highly recommend TutorZ to any qualified tutor who is serious about growing his business (beyond word-of-mouth referrals), cannot afford expensive advertising, and doesn't want to give away 20-40% or more to some other website.

ConsumerAffairs Research Team
The ConsumerAffairs Research Team believes everyone deserves to make smart decisions. We aim to provide readers with the most up-to-date information available about today's consumer products and services.
A former Associated Press executive, editor and reporter, he has covered just about everything imaginable and a few things that seemed unimaginable until they happened.
Large database of tutors: TutorZ maintains a database of more than 40,000 qualified tutors from across the country.
Customized profiles: Tutors are able to create a customized profile that includes their personal experience, training, qualifications, and contact information.
Advance filters: The database of tutors includes advance filters that allow students and parents to search by location and/or subject matter. This makes it easier to locate the right tutor.
Rating system: This site uses a five-star rating system to allow students/parents to rate their tutors. This allows tutors to build up their profile and it allows students/parents to see how others rated each tutors services.
Face-to-face and online options: Specific details and about time, place, and price are made privately between the parents/students and the tutor. This allows users to choose between face-to-face tutoring and online tutoring services.
Best for Parents and/or students looking for an experienced tutor in their local area, as well as for professional tutors looking for prospective students.
Question and Answers - TutorZ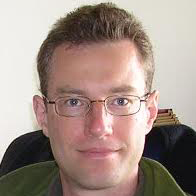 Dirk Wagner
Owner and Founder
Has TutorZ received any awards or recognition for its products or services?

TutorZ has been named the Top Homeschool Curriculum Award in 2013, the Top 101 Best Tutoring Websites Award 2014 from HowToLearn. It has also been awarded the California Excellence Award in 2013, the Best Educational Websites Award in 2013 and the company won $5,000 in funding for winning the first price in UC Irvine's HighTech Octane start up company competition in 2007.

How has TutorZ grown or evolved?

TutorZ started as a vertical search engine to find tutors to becoming a leading marketplace for in-home and online tutoring.

What problem is TutorZ trying to solve?

TutorZ matches the tutoring needs of American students with its 40,000+ qualified and trusted tutors.

What sets TutorZ apart from the competition?

TutorZ specializes in quality tutoring at an affordable price. The referral for students if free. Students find tutoring help in over 500 subjects in all major U.S. cities, in all educational levels from kindergarten to college. Tutorz.com operates its marketplace for students and parents to find the qualified and safe in-home and online tutors since 2006.

What needs does your product or service fulfill, and how do you fulfill those needs better than your competition?

TutorZ fulfills the tutoring needs of American students. We are a fast and efficient connection between student and tutor. The referral for students is free. Tutors are not charged any commission or subscription fees. Instead, tutors are charged only $2 to $3 for a referral. TutorZ can offer this more affordable service by leveraging its lower-cost development and service office in Eastern Europe.

How does TutorZ measure success?

The primary success measure is when a student meets its tutor and is satisfied about his or her service. Since its inception in 2006 Tutorz.com has facilitated over 150,000 tutoring sessions. A secondary success measure is the number of our tutors, which is currently over 40,000. This large number enables our parents and students in cities to find available tutors at any price-level, of both genders and with various backgrounds. Even in rural areas TutorZ can provide first-class tutoring.

What's the most common misconception consumers have about your industry and your company?

Tutors are often surprised when we tell them TutorZ doesn't charge any commission for the tutoring.

How has your industry changed in the last 5 to 10 years?

Finding a tutor has moved from classified ads to Internet market places. High-cost brick & mortar tutoring services such as Sylvan and Huntington find it harder to compete with more efficient Internet marketing places.

What is something you wish every consumer knew about TutorZ?

Getting a tutor today is easy and affordable, even when you are on a budget.
Company Name:

TutorZ

Company Type:

Private

Year Founded:

2006

Country:

United States

Website:

http://www.tutorz.com/