United Parcel Service - UPS
Consumer Complaints and Reviews

I was to receive a package on Tuesday, March 21 that required a signature. I knew I would not be able to accept the package until March 22 or March 23. I arrived home on March 22 and missed the delivery by 1 hour. When I tracked the package, I found that UPS said it was my 3rd and final notice/attempt and that I would need to drive an hour away to get the package. I noted that the said the attempts occurred on March 20, 21, and 22. I called to complain because I have a security camera and it only went off on the 22nd and 23rd. No one attempted to deliver the package on the 20th or my security camera would have picked up that attempt. The representative from UPS said that she was sorry, but that the only way I could get the package was to drive the hour to get it at the station. Providing false information and poor customer service - people should rethink using this type of company. I will never use them in the future.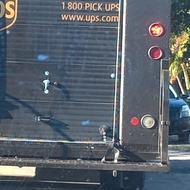 When I tried to pull out of my driveway a UPS truck pulled right in front of it and parked. He was making a delivery across the street. I asked him to move it over a few feet so I could get out of my driveway and he started on a rant I could not believe. Aggressive and condescending at the same time. He sneered at me and said something to the effect that he was NOT going to move the truck, and that I could jolly wait till he has made his delivery, and that he could not CARE LESS about my need to get out, and worse, and throughout he pointed a finger at me and interspersed his rant with "Sweethearts", i.e. "Sweetheart, I could not care LESS about your trying to get out, and can't you see, Sweetheart, I'm trying to make a delivery here, and Sweetheart, you'll just have to wait it out and sit tight till I am done." Except with slurred but rapid fire speech and bad grammar.
That while he was sitting in the truck at the wheel, where he could have just pulled up a few feet by putting his foot on the gas! While he left the truck blocking me, I found a way to maneuver around him by driving on the sidewalk, and then -- as I was driving off, he came CHASING AFTER ME IN HIS TRUCK! All of a sudden he found his gas pedal and started tailgating me! I quickly pulled in a driveway and he careened past me at top speed and pulled over and parked, waiting for me to pull out again! This was scary, he was a big guy built like a truck, dreads flying as he bobbed his head around, staring at me threateningly. He basically went postal, seemed to have a huge anger management problem or jacked up on something and I was now the target. BTW I am a lady 71 years old, a real worthy opponent for his wrath apparently. He parked in that spot down the block for quite a while, this during his route/work time.
I finally snuck out and made a sharp left, hoping to lose him. I thought I had, but 15 minutes later as I drove down another street he again was coming straight at me, glaring as he saw me. He yanked the wheel over and came to a stop immediately. I was parked at a busy intersection going the opposite way and was afraid he was going to come out of the truck and attack me. I finally made it across the road. On my way home half an hour later, he was still parked there, maybe thinking I lived somewhere on that block and he could watch which house I went in. I just kept driving. I did not go home for hours. This is all done while he is supposed to be working.
I am pretty sure UPS drivers are not supposed to block driveways, stalk old ladies using a UPS work truck and harangue and pursue strangers whom they have previously inconvenienced. His license plate is GBH659 Florida plates. I am sorry to hear that UPS does not follow up on complaints because this driver is a ticking time bomb.

This is related to the return of an item purchased from Amazon marketplace. I printed the return label from Amazon and handed over the return package at a local UPS store. UPS eventually lost the package. After many hours with UPS, I got confirmation that they will not do anything to investigate the loss unless they get a call from Amazon or from the marketplace dealer. Since UPS took the shipment from me, I expected them to take responsibility. Very disappointing that they would not do it.

UPS can never find my address. I work for the biggest university in the city. They attempt to deliver, then I get an email saying the address is wrong so I call and give them a different address and I'm told it will be delivered that same afternoon. The next morning I receive an email that says "refused shipment, returning to sender". This makes me SO MAD because I never refused the shipment, they just can't find anything. So I call UPS yet again and I'm told the driver is new and couldn't find the address. So instead of calling, he marked it as refused shipment. Not only do they get lost, but they are LIARS. I had ordered something on the same day through FedEx and it was delivered without a problem. ALWAYS USE FEDEX, never use UPS. They'll just get lost.

2 out of 4 packages held without delivery for over a month. Unfortunately a signature is required so they have made me a prisoner of my own home. Every day claiming they will be delivering and another delivery not made. First 2 packages are damaged but cannot file a claim until I receive all 4. USE FEDEX!!!
How do I know I can trust these reviews about UPS?
719,335 reviews on ConsumerAffairs are verified.
We require contact information to ensure our reviewers are real.
We use intelligent software that helps us maintain the integrity of reviews.
Our moderators read all reviews to verify quality and helpfulness.
For more information about reviews on ConsumerAffairs.com please visit our FAQ.

UPS delivered a package to my door after I had called them to retain the package for me and that I would be picking it up. The contents of my package were stolen, I have been contacting them since this happened and all they have been doing is giving me the runarounds. They have not replaced my package or done anything about this. It's been one lie after the other from every representative and supervisor I have spoken to. You see this on the news everyday about them just leaving your packages exposed to thieves and they just don't care because it's not costing them anything. UPS has very bad service and the representatives also. They have nerve to give you attitude after it was their mistake to begin with.

I bought a piece of furniture on 3/3, UPS was suppose deliver on 3/7. At approx 11:00am I check tracking and it says "REFUSED DELIVERY". I was not home, how did I refuse again? Anyway I change to pickup but after a week and they're not open on Saturdays (seriously?). I pay for redelivery for 3/17 through My Choice. On 3/17 they update "out for delivery" but around 11:00am (again) they update with "emergency, severe weather". It was sunny outside. I call and they apologize and say they have no idea when they will deliver it. I decide to tweet them and they keep telling me all day they're going to call or that they have been calling (my phone never rang, no voicemail, nothing).
At 5:00pm they tweet me "sorry it's damaged. Contact the seller". Really? UPS will send it back. I explain that it is unfortunate they damaged it and they claim they don't know how it was damaged. The worst experience ever! Oh and they have not updated they tracking to say it was damaged so if I never called them repeatedly I would be waiting forever.

When I picked up my package at a UPS Access Point, it took ok my ID and wouldn't return it. I called the service desk number shown on the lists and waited over 30 minutes for them to pick up. I eventually got my ID back, with a lot of my own time and effort. UPS provides poor customer service.

A package was mailed from California 3/8/2017. It arrived in the destination state on 3/12/2017. We did have a 4" snowfall that night... The weather persons had claimed was going to be a blizzard. It was a BUST! I got my first delay on the 12th and it was understandable. It is now 3/16/2017... The sun has been out, roads are clear. Both FedEx and DHL delivered here today... but not UPS!
At 1:30 I get the same "snowmageddon" notice that they wouldn't be delivering that package today due to severe weather. They might have been blinded by the sun! The representative at UPS said it's the drivers call.. He might have had a backlog! My 14 pound package has been in the hands of UPS for 8 days. No apologies, just a "gum popper" saying you might get that package tomorrow. UPS has really bad delivery service and the call screeners just let them get away with it. There are other carriers FEDEX and DHL... I'll be requesting that my sellers use anything but UPS. I hate being manipulated by someone who just isn't doing their job.

Absolutely worst company I have ever dealt with. Be very careful, UPS will up charge your shipment. I have been sending packages for my company and very accurately noting the weight only to have UPS adjust my bill for a higher weight. Package size is another way they will get you. Customer service is a whole other issue. Representatives are incredibly rude and not helpful - only use their "script" to respond.

I ordered a photo lens ($1500 value) from Amazon.com. Amazon shipped the package and on all emails, etc. it said due to the high value of the item "A SIGNATURE AT DELIVERY REQUIRED". According to UPS tracking the package was left in front of my door in the middle of New York City in a building with other 1200 units and with easy street access at 11:40am on a Wed. I got home from work around 8:30pm to find no package. I asked my neighbors if they had gotten the package (my neighbors have been in the building over 30 years and we all very friendly). No package. I contacted Amazon who said to contact UPS. I contacted UPS who said to contact Amazon.
Finally I told UPS I wanted to open a case. They opened it and took my info and said it would take about 10 business days to investigate. I said okay. Two days later I get a notice saying "case closed". I contact UPS who says that the shipper "Amazon" had closed the case. I asked UPS for Proof of Signature of the package and tracking showed no signature had been obtained EVEN though according to UPS Amazon requested it. But AMAZON keeps saying they didn't request it. I finally reported the issue to my bank and we'll see what will happen.
My item was actually used so the value was less than $1500 but still in the $1,000 mark. That's a lot of money that no one wants to take any actions on. The police would not file a report, wouldn't even show up to do so. Plus I never accepted the package nor should I take responsibility legally for a package left in front of my door without authorization. It's just Amazon's way of pushing the burden over to the consumer. You're not legally required to do so (coming from a family of attorneys).

I received an email from UPS stating that my package would be delivered between 3:30 pm and 7:00 pm. I took a half day off work so I could be at home for the delivery. When I pulled into my driveway at 12:45 pm there was a note on my door saying that I missed my delivery. When I called UPS, all they told me the driver attempted delivery at 11:39 am (4 hours early) and that "Stuff Happens", and they would try again tomorrow between 3:30 pm and 7:00 pm. So now I will have to take more time off. This is getting to be a real expensive delivery.

On February 24, 2017 I took a package to a UPS franchise office in Colonial Heights, Virginia. The parcel contained costumes for a period film being shot in England, the costumes cost a few thousand dollars to design. It cost me almost $200 to mail the package from Virginia to Nottingham, England. I was told it would be about a week before it arrived in England. A couple of days ago I was advised by the recipient in England that the package never arrived. The UPS employees advised me they created a mailing label and gave the parcel to the US Post Office so, "It's not OUR problem, call the Post Office, THEY screwed this up."
I called the Post Office, gave them my tracking number and was told that the item had NEVER been picked up by anybody at the Post Office. The postmaster said when a package is picked up by their driver, the tracking number is scanned into the system before they even put the package on the truck, and they have no record of it EVER being picked up by anybody at the Post Office. Back to UPS, and the manager of the office grew very snippety with me over the phone, as though I were annoying her by asking where my package was. Now I have a very upset client in England who is out of thousands of dollars worth of film costumes and I have no idea what happened to my package. I thought I could trust UPS with my shipment.

I had a stereo component delivered to Newmarket, north of Toronto from Boston in November 2016. My girlfriend provided the driver with the credit card information at our door for the $23.50 brokerage fee. He then handed us our DAC. Well, last Friday 10th 2017 we get our mail and UPS put us over to a collection company saying the $23.50 was not paid. We called UPS Friday evening and asked how in the world can they justify putting us into collections after we gave the driver our credit card for payment? UPS claims the driver input the wrong numbers!
So, for almost 4 months we get no emails, calls or letters from UPS over $23.50 that did not go through because of a mistake by a UPS employee. Of course Friday night I paid the $23.50 as we did look at our credit card and the charge did not go through and I owed the money. As this is a company card with at least $2000 going through a month we never noticed $23.50 not being charged. So UPS makes the mistake, does not contact us and puts us into collections.
UPS, you had my work email, my personnel email, my home number, my cell number and my address. You at any time could have contacted us, and the money would have been paid, instead you put us over to a collection agency. There are a lot of courier companies out there. Until UPS changes this deplorable unfair practice I'll be using anyone except UPS.

I went into the Vail, Colorado UPS store in early February to inquire about shipping a rug to Baltimore. The manager offered to come to my condo very near the office to give me a quote on the cost since it was quite heavy. After more than 3 weeks and no less than 6 phone calls later, including calling the Edwards office, not one person ever showed up or returned a call. I cannot imagine how they stay in business. Isn't their job to ship stuff?? REALLY>> So I found a fantastic replacement called Trip Hero. They came the day I called them, were super professional and the rug arrived in Baltimore within 3 days. Never had a worse experience, SHAME on UPS!! I will never use them again in Colorado. Sorry I didn't know of Trip Hero earlier on.

All our packages are sent in perfect condition. When a receiving freight forwarding company refused to accept the UPS package because it was found damaged, UPS first claimed the package was "undeliverable", then after hunting down UPS personnel, UPS claims the receiver refused to accept the package for no reason whatsoever and not due to damage. UPS charged our account for the return shipping, which is fraud in itself, because we, the shipper do not agree and never agreed to pay for return shipping, esp. since the package was in the receiver's possession for nearly 1 week before charging for returning the package. After, we the shipper made a damage claim, we received a call from a person from Texas claiming that they do not work for UPS, and they are denying the damage claim entirely, and of course they know nothing about the charge for return shipping, let alone will help to remove it.
Just a disgusting company. I wish there could be more shipping companies in the U.S. The cost of shipping is exactly the same between UPS and FedEx, but every time we call UPS to ask a question, they are so unhelpful and condescending. I really hate UPS now. I wish I never have to deal with UPS ever again. I hate the UPS people I have had to deal with. I wish they would have a recording asking to rate the person after the conversation, like I experienced with Delta recently. These big companies are getting destroyed by these awful employees who should not have a job at all, and not destroying other business with their lies, incompetence and disgusting feeling they give when real business people have to deal with them. UPS IS FULL OF LYING, THIEVING, AND AWFUL PEOPLE.

Delivery same day. Package on truck at 8:30 am. I received package at 8:15 pm. That is totally unacceptable. Also driver rang doorbell and took off in a dead run to his or her truck. This is crappy customer service.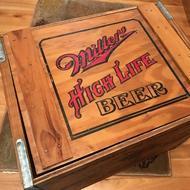 I brought in a pre-labeled box to ship to a local UPS shipping drop off center, paid the UPS shipping and a handling fee, only to find out the employee put on a DIFFERENT address than what I had. Why? No one seems to know. This resulted in 2 weeks of calls between the shipping center, UPS and the intended recipient of the package trying to locate the package and get it to her.
The UPS tracking information was so vague and they could not tell me where the package was (could she possibly pick it up somewhere?) or when it would ultimately be returned to me. I tried contacting UPS via phone and the customer service rep was nice, however without any details it really left me in a lurch. I also reached out to UPS through their customer service Twitter channel, and was unable to get any help there.
So after 2 weeks of hassling with this, the package ended up being returned to me and we got to try again with shipping it. The package was finally delivered a week later- so it took 3 weeks to get a package to someone. Plus it was damaged by UPS in the process. They filed a claim about the damage but then denied their own claim to reimburse me anything. The value of the item (a collectible wooden album crate) is $100, and while it was not completely smashed, it clearly was damaged. The wood cover no longer fits right, as it did when I shipped it. I understand things happen, however it's during those times that a company can shine in resolving the issue. Not this one! Never again- stay away from UPS. It's not worth the hassle.

I had a package that UPS was supposed to deliver today. I had requested updates if there was a delay. Got nothing. Today I checked the tracking information to see what time the package would arrive and there was a "mechanical issue" and they could not give me the status. I contacted customer service via chat and all she did was read the tracking information to me and told me she could not tell me where it was or when it would be delivered. I sent a complaint to UPS and all I received was an update saying my $500 package would be here Monday. Before I order anything in the future I will not get it if UPS has to deliver it because I have no intention of ever doing business with them again. This item is to help a back pain issue and it's very important that I receive it. I don't know why they even bother to have a customer service rep because they are absolutely worthless.

I honestly was surprised by UPS. I've ordered 3 items in the past few months from UPS and received 2 of them, so they are batting 66 percent with me. Those odds are not much better than flipping a coin. My most recent experience was odious. I received a tracking notice via email (which I used to actually and enjoy). You know the drill... "A package is arriving tomorrow."
You can structure your life so packages should arrive on your days off, vacation time, etc. but LIFE HAPPENS... Factories run out of supplies, work orders take longer to fill. So, maybe I should be a bit more adaptable and compassionate regarding UPS. The problem is, it would appear that UPS uses Boolean logic... fuzzy math. So when you read, "You have a package arriving tomorrow," what UPS AI may or may not mean is, "You have a package arriving tomorrow for pick-up at your Access Point Store." Hmm... Ok so I was given about 12 hours notice for first time delivery so it was kinda hard to just skip WORK...
The second round around (the next day), I was told I had a package arriving at the end of the day. Cool. Except. The end of the day turned into a rendezvous with the new email translation stating (several hours later)... "Your package has arrived." Naturally it didn't arrive at my ADDRESS at the end of the day (because that would be too logical). When I called and complained to the female head honcho she was rude and borderline nasty, suggesting I wanted special service for the driver to come to me. No, I just wanted what I paid for, in my purchase agreement. She was a charmer. The package did require a signature and they left that stupid beige slip that makes you want to scream on my door screen. At least it didn't blow away. So, I signed the requisite form and waited.
The ridiculous slip was still there days later. Nice work guys. I'm going to start putting the word out that FedEx is the next REAL customer champion. Oh, and I LOVE Amazon... They actually have an amazingly accurate delivery process. UPS, your stock will most likely begin to plummet. Drastically. It would have to if the large volumes of production never reach delivery. The fact that I was put in the position where I was told I would have to drive to You and do YOUR job is unthinkable. Use Drones. Must I spell out every detail for you??? Oh and UPS corporate, check the emails under Tatiana on 3/1/17 and you'll see I'm telling the truth. Check the phone calls that day after 4 pm. You already have the data. Might as well use it to get rid of the very real problem employees who are either bitter or stupid. Or both.

My daughter was guaranteed a two day delivery of a turtle. There was no weather issues here in Colorado. Just didn't make it on the truck. We said we would go pick it up as it was so close. Nope. Not an option. Will never use their services again.

I have a returned item sent through UPS to a vendor who went out of business. UPS has it marked as "being held at the request of the business". I've called multiple times, spent far too long trying to get to talk with a human and ended up being placated. I offered to pay to have my package returned to me. They said they'd try to locate it and several days later my package is still marked as "at UPS awaiting delivery, being held at request of business". I'm now wondering what UPS does with all the booty it collects that are sent to non-existent businesses since they don't return it to sender. NOTE: USPS will return to sender. A much more reliable service.

I understand what a delivery date is, and how FEDEX delivers on or before that date as does the local Big Spring Texas post office. However, this UPS in San Antoine Texas sucks. I mean My package was sitting for 3 days in the "HUB" and is still sitting there, not moving. When I call the 800 number for ups I get people who can neither speak proper English, nor understand it. Now I work as a recruiter for a telemarketing company and I talk all day to people whom have applied to work at the company. So I know when someone is reading from a script, and I know the sound of a call room. These customer service people are reading from a script and get frustrated when I tell them I know they are reading from a script and that I want them to look away, listen to my question and answer it properly.
My delivery date is not here as of yet. But my concern and question is and has been, why is it just sitting in the holding room and not out for delivery? It took me since Friday to get a answer, and even then the answer made no sense. I am giving them until the 1st of March to have my package here. Then if it is not here I will move forward with a lawsuit, a police follow up and legal actions.

I have ordered a remote control for my BOSE speaker and I asked to use UPS service cause in States I had very good relationship with UPS when I was there and we used to sent 100s of parcels every day but here this $20. Remote cost me over $150.and worst customer service. Every time I asked for manager or supervisor they hung up on me or put me hold for a while and hung up. Finally they told me to go to a place and driver will meet you there 2 County Court Blvd in Brampton Ontario Canada. I got there 10 mins early and keep calling and same ** was happening. Finally driver came@6pm 30mins late.
First of all I asked day before to call me when driver arrives at my address calling is far. He didn't ring bell nor knock the door just stick a note on the window. Anyway when driver came I asked him that he was supposed to meet me at 5:30 and he didn't care and said he told them 6pm. Everybody was blaming each other and nobody get me manager or supervisor. I would never use UPS ever and suggest all my family and friends all over the world use regular post or FedEx service. Stay away from Ups ** service. Who's gonna pay for my lost time waiting home all day for a remote control? If there was choice on top I would have given minus 10 star and suggest their supervisors to do their job and help customer instead of sitting in their office and GOD knows what. Anyway my day was RUINED BY UPS. ** VERY MUCH.

I do not like how these people knock. Im home with the tv on (and it aint even that loud) they barely knocked on the door, and I didnt even hear them... Tonight 2/22/17 they were VERY LATE delivering 5 minutes before their last delivery. Like seriously?? The last 2 day I been in class and wasn't able to be home. I mean why can't they just leave the package under the stairs (it's a secure location). But yet tonight I was home and they barely knocked. Oh and they only knock once and if you dont get the door in 10-20 seconds well your loss... It's like you have to rush to the door or they leave. I MUCH MUCH MUCH rather use USPS or Fedex because they are much more convenient. I do not recommend UPS EVER to no customer or future customer.

Placed an order with Overstock, been ordering from Overstock for last 2 years (no address changes ever). Got email 2 different days stating I missed delivery, yet my daughter was home all day. Got another email stating something was wrong with the address from receiver/sender. My mom calls me 3 days later because UPS left an invoice on her door all the way across town. My mom's info is nowhere on my acct. with Overstock or UPS. So, I call UPS like what the ** only to have the rep say "I've never seen anything like this before"... huh? Found out the order was being delivered to the wrong address. However, we talk for 30 minutes and set up to have order redelivered and while we are doing this, my mom is texting me to say the package was delivered to her and is upstairs in her living room... What complete morons.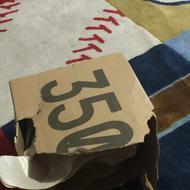 I ordered some Adidas yeezy 350 v2, and UPS cut the box of the shoes so they can fit it in the shipping box and they scratch and scuff my shoes pretty badly. Need to return the shoes and, I can't find them any more. I bought the shoes for 220 dollars and with 1 day the price went up to 700. Thank you UPS for being careless and stupid.

Ordered object 1/21/2017. Called manufacturer 2 weeks later, was informed en route from California. Today is 2/17/2017. Received call from UPS in Ellensburg, WA at 5:45pm, informed me I had till 6:00pm to pick up package since today was the last day to pick up. This was the first and only notice from UPS. No delivery attempts or notices, no emails, no idea what had happened till this call. When questioned about, informed by UPS they had left notice, I asked where? UPS said, I could talk to their main office or return the package. Wow! Almost a month later to the day and a 15 minute notice pick up or else. I will not use any of this company's delivery systems, since I would not want to put anyone through this.

I have a very bad experience with UPS recently. I have missed a delivery so I asked them to hold my package. It took them 2 days to tell me from where I can pick up my package. Then I asked them to deliver to my nearest UPS access point. Surprisingly it took 2 more days to deliver. Customer service doesn't have any clear response. One told me I can pick my packages from previous point where it was held up. Seconds later another one told me it was with the driver so I cannot pick it up. And if was true driver took 2 days to drive a couple of miles to deliver to my nearest access point. I have paid money to them to deliver, should not I expect good timely deliver.

I ordered a Valentine's gift for my wife on Saturday 2/11/17. The company that I ordered from does not ship on the weekends so in order to make sure that it got to us by the 14th Valentine's Day I paid for overnight shipping so that the package would leave out Monday and be to me on Tuesday morning. However my package made it to Kentucky at 1:35 AM and was scheduled to ship from Kentucky at 4.30 am on the 14th according to their tracking and be delivered to me by 10:30 AM on the 14th but could not be loaded on the plane to make it to my destination to be delivered to me. After paying for OVERNIGHT SERVICE. NOW they are tell me they will deliver it the next business day. I PAID 42.00 FOR OVERNIGHT SERVICE so my wife would have it on valentine's Day. NOT THE DAY AFTER.
And this is not the only complaint that I have with UPS. Over the last couple of months Myself and my wife have had UPS to lose 3 more packages that we have ordered and had to go back to the shipper to have them remake and re ship our package again. One package show up weeks after ordering it LOSE IN TRANSIT. I know why FedEx is taking over the market and for good reason. My suggestion would be to ship FedEx over UPS if you have that option. I know they are higher but their packages do get delivered on time... And no I am not an employee or ex employee of FedEx or ups. Thanks for taking take the time to read this.
United Parcel Service - UPS Company Profile
Company Name:

UPS

Year Founded:

1907

City:

Atlanta

State/Province:

GA

Country:

United States

Website:

https://www.ups.com/