United Parcel Service - UPS
Consumer Complaints and Reviews

Three times in the last few months UPS has failed to live up to my expectations as a leading shipping provider for my business. The first instance we had a package overnighted to us from California and paid a hefty sum to do so. When it didn't arrive the next day we called to find out what was going on. After talking to several different customer service representatives we finally found out that our package was sent to Indianola, Iowa instead of Indianapolis, Indiana. The package was addressed properly when we finally received it, three days after it was supposed to be delivered. The second instance a package that was supposed to be delivered next day as well somehow didn't make it onto the truck that morning and we had to go pick it up at their main hub location.
The third and most recent instance is still ongoing. We have a package out there somewhere that was supposed to be delivered yesterday. The package did not come. We just saw our UPS driver drive by our store without stopping, so we called to inquire what was going on. Apparently our package is missing and they have to do an investigation that takes up to 8 business days! In every one of these cases our business and customers have suffered because UPS can't deliver the packages on time. We do a lot of shipping and receiving and have never had a problem with either USPS or FedEx. UPS continues to disappoint and cost us money and frustration. If you have a business that requires timely and accurate shipping, do NOT go with UPS.

Package was not delivered on time. When tried to track they said will be delivered sometimes today. Clients already sitting at home for the second day waiting. Talk to 4 supervisors. Same answer, "They do not guarantee time or DAY of delivery". Highest supervisor I got name is Maria **: The same answer. They do not care. Stay away from UPS.

If you're waiting for a delivery that is anywhere near the window that UPS provides, you are going to be sadly disappointed. They do not adhere to that window in any respect whatsoever. It is my experience that they deliver their packages when they see fit. Mostly as late as an hour and a half from the last time it was suppose to be delivered. Do not use UPS under any circumstances if you need the package delivered on time.

I requested my first UPS pick up for Wednesday between 8 am-2 pm before we went out of town. They confirmed they would be there and I was home until 3:30 PM. They never showed up. I called the next week Tuesday to reschedule a pickup and they apologized saying they came Wednesday at 8 PM and would have someone from UPS call me soon to schedule a pick up for tonight. 20 minutes later my phone rang and someone said they would schedule the pick up for today ASAP. I said I would be home for 2 hours and they have to come then. Right now it's been 3+ hours and nobody has showed up for pick up. I am on the phone with UPS who claims they cannot give me a time window for the pickup. I need to leave the house and wanted to make sure the pickup could come in an hour and half and they claim they cannot tell me and would have to have someone call me tomorrow to schedule a pickup.
This will be the 3rd day I will have to sit around for HOURS!!! Waiting for UPS. I do not believe a word they say and I just need my package to be picked up so I can return it. UPS LIES! They are inconsiderate and have no respect for their customer's time. There is MAJOR miscommunication within their company. Their dispatch team and drivers need to get on the same page. If you make a commitment to your customers you need to KEEP IT! It seems I am not the only customer fed up with UPS mistreating their customers. I see over 4,000 complaints online!!!

Packages delivered that were clearly marked fragile, thrown on the porch. I was sitting right in front of my open door and the package was left without even knocking, in the rain. Package was pushed up against the screen door and couldn't open it. Second time, tool set was thrown on the porch and tools were all over. This company hires idiots and will not deal with them again. Be careful who you hire, they stink. $1,000.00 camera left out in the rain without even trying to knock.
How do I know I can trust these reviews about UPS?
636,825 reviews on ConsumerAffairs are verified.
We require contact information to ensure our reviewers are real.
We use intelligent software that helps us maintain the integrity of reviews.
Our moderators read all reviews to verify quality and helpfulness.
For more information about reviews on ConsumerAffairs.com please visit our FAQ.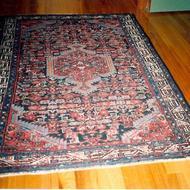 My situation happened in 2010 when I inherited a large valuable 60 year old Heriz rug my mom bought 20 years prior. My experience is still relevant. I took the rug to a UPS store and we packaged it in two ski boxes and taped it very securely. I shipped several other boxes that day and they arrived, beat up as expected, but I packed well knowing their reputation. I shipped even more via the post office and saved some money mailing things with more sentimental value. Little did I know I would be wishing I'd driven from So. CA to NH to collect this rug. I was Sorry.
They discarded the box, apparently to prevent anyone from seeing it had been cut open. They supposedly investigated the driver, but if there was even a phone call made, it wasn't documented or even confirmed. It all sounded like they were giving me prerecorded answers. Talking to a person who had worked for them, he doubted anyone ever took one step to help and went further to say that customers only get compensation if they never stop and have their receipts. Sorry. I got a major run around and called all the lost package centers and every single person I spoke to in person or on the phone said the same thing. Sorry. That was it. No offer to help. Sorry. All very programmed. Again, Sorry.
One thing everyone needs to know. In order to get compensation for any lost package, even if you've paid for insurance, you need to have the original receipt for everything. No receipt. Sorry. No exception. Sorry. If you ship something of value, you risk losing it. You will be Sorry. The company has a firewall around them. The UPS store is not to blame if a UPS driver steals your package. You have to sue the store, not UPS. Talk about a screw job if you own a store when UPS bought that chain. UPS is not Sorry.
My recommendation is ship with the post office if possible. Or use a mover if you are shipping something large. Even Greyhound bus line can accept some big items and it gets there. I've never had huge issues with anyone but UPS. They take great care to prevent you from being compensated. The United Package Smashers Facebook page was even taken down. Don't want the masses coming together to figure out how to take them down. UPS is really not Sorry.
Shipping cost was $143.45 plus cost of $22.45 for boxes. I got no refund. Sorry. Included the screen shot of scan of photo of the rug. Comparable rugs go for $5k as it was 60 years old and in exceptional condition. I have a handwritten note my mother wrote when her rug dealer friend came to do an informal appraisal, it reads 1940-50s Heriz Persian from N. Iran estimated at $2500 in 1982 or '84. That doesn't count as a receipt. Sorry. This all happened in 2010 and I spoke with half a dozen lawyers at the time and no one seemed interested. One mentioned having to pull together a class action suit in order to get anywhere. I won't live long enough to see that come to fruition. If I thought there was hope, I'd click the box to have a lawyer contact me. If I have one regret in life and this is it. Sorry.

After dealing and having the worst experience with UPS today (11-25-16) I will not ever use or request their services again... I ordered 2 item online and had requested them to be shipped via UPS and got an email a few hours later with scheduled delivery date. On 11-23-16 only 1 package arrived, so I called UPS regarding the second package and was told that the package would be delivered 11-25-16 due to it being overlooked and not put on truck for delivery. So I said fine I'll wait, I'm gonna be home all day Friday. It works out... Wrong!!
The package never arrived, instead I got an email stating that the delivery was rescheduled... No date?? So I called UPS to ask what was the hold up and was told the package was still at the warehouse and not in route as posted on the UPS tracking site. Ok... I asked if I could pick up my package instead of playing the waiting game with UPS, the rep said yes.
After giving him my tracking number he said "let me put this request in and you will receive a call in a few minutes giving you a pick up time"... I got the call and was told to be there at 8:00 pm to pick up my package. After arriving and signing in at 8:12 pm and waited till 10:34... I was told the package was on the delivery truck and was not available for pick up until Monday.
I asked why wasn't it delivered then?? Why was I told I could get it at the pick up location?? Why is the package being held until Monday?? After asking these questions the clerk looked at me and said "Have a good evening sir" and never answered my questions... Angry at this point and raising my voice because I was getting nowhere with him. I was asked by the Mesquite police officer on duty there to calm down and be respectful... even though every question I asked was answered with "Come Back Monday and ask the clerk working the counter, he or she can answer your questions". I will never use ups again and will spread the word to everyone I know about the bad service I received and witnessed while I waited over 2 and a half hours at the ups location 4200 Samuell blvd in Mesquite TX.

Trying to be brief: Placed order, shipped to apartment building and for some reason UPS can't get in when every other delivery service can. So they left a note. I called and scheduled to pick it up myself from warehouse. I arrived before driver. After an hour wait they told me they've put it on another truck for redelivery 3 days from now. Again while I am at work so another missed delivery note is expected. And for what? How do I get my package? They couldn't tell me. I got customer service on the line, after another 40 minutes with them, I asked for a supervisor to file a complaint with, another 15 minutes of hold time before the call ended. No complaint was able to be filed. No package was received. I'm in a loop it seems.
I asked how I can be compensated for them dropping the ball and they told me I can contact the store I made the purchase through for a refund. I said, "But you messed up." They said yes... And why is UPS in business??? While at the pickup location they were telling every single person the same thing who had previously set up for pickup. I started saying to new customers coming in "Don't waste your time." And I watched as they went to the counter, and also was told "Sorry but we don't have your package." I will pay double for any delivery service as long as I never go through UPS again.

So I just experienced the most dissatisfying, sad, up most incredible day with UPS. I have one package that was supposed to have been delivered and after no phone calls all day and driving nearly 20 miles out my way nobody told me that the driver to my package next door to my house. I was told it would be at the UPS store and then not to go there. Pure frustration from a company that claims to be all about the customer. I would never ever deal with UPS again. If I order something and they deal with UPS I will cancel the order. They don't even deserve a corner of a star.

Most of the time the UPS do not deliver my package on schedule. The delivery person will lie and say that the receiver is not available and I was home all day waiting for my package. One time I paid to reschedule my package to be delivered at a certain day and the delivery person still did not come. The delivery person sometimes leave the package at the door for someone to take it. UPS delivery is no good!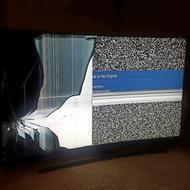 First off I will never be using UPS services ever ever again because they suck. You hear me, suuuccck! Once upon a time I was the proud owner of a beautiful Samsung 55-inch 4K curved TV that the UPS douchebags destroyed!!! Now get this it was a $1,400 TV as to which I even insured it for that much as well when I had it shipped from (Kingsport, TN to Tempe, AZ Sept. 2016). Somebody broke my TV, I filed 3 claims & they said that inside the box packaging didn't meet their standards but what's funny is I had the same exact TV shipped from San Diego, CA to Soutwest VA in Nov. 2015 & not a scratch on it when I received. Here we are around the holidays, plus I'm a US Navy vet & this is the thank I get. *smh*
I'm beyond disgusted with UPS, clearly they owe me $1,400 & bunch of other non-satisfied customers. This is terrible! & worst part of the whole ordeal as to why I def think they should refund my money immediately, again I insured the TV for $1,400 but worst part was the employee who took my order actually forgot to put tracking # on the actual TV package (*smh*) because when I filed my complaint they couldnt find tracking # & I had 4 separate packages including TV. *smh* :( Gtf outta here UPS, again you guys are a freaking joke & I still want my $1,400 back. Very very unprofessional UPS. #goFedEx

UPS delivered a package to my house on 8/9/16... didn't knock on the door and I was home! Allowed someone else to sign for my package and take it. On 8/18/16 I called to find out what was taking so long for my package to arrive. That's when I was told it had been signed for on 8/9/16. They opened a "investigation" that took ten business days.
Mind you I had to call them to find out what they found out because no one ever called me from UPS to give me any info once the ten business days were up. I was told that because the store that shipped me the package had the UPS account they had to send the refund to the store and the store would then need to refund me. The store was perfectly fine with doing this once they received the refund from UPS. UPS told myself and the store manager that it can take up to a month for the refund to be applied to the stores UPS account.
After a month the manager of the store called to find out where the refund was. This was when she was told that they were refusing to pay the claim, AFTER they reassured me 3 times and the store manager twice that the refund was coming it just "takes time to go through the process". UPS claims that they don't have to pay the claim because "it was delivered to the correct address" except it wasn't! If it was I'd have my package!
From there I began dealing with a manager at the UPS store in our town. He let me know that what UPS is doing is illegal (his words) and that even if the package was delivered to the correct address they are still liable because the package was stolen (also his words). He however has not been able to get me my refund either! I have also been dealing with the police in this matter. We are now at a stand still because the UPS driver is refusing to cooperate with the police to identify who signed for the package. Did I mention this package cost $315 and was my birthday present. I can argue with UPS employees until I'm blue in the face trying to get them to comprehend that the package was not delivered to the correct address and they still insist that it was the correct address! WORST COMPANY I HAVE EVER DEALT WITH!

Thanksgiving a time for family and feast unless you were unfortunate enough to have ordered your Thanksgiving dinner from Honeybaked Ham (HBH) with guaranteed delivered by United Parcel Service (UPS). Since my husband and I could not be in Tennessee for Thanksgiving, I ordered a $150.00 Honeybaked Ham Thanksgiving feast for my 84 and 86-year-old in-laws.
I placed the order online on November 9 well in advance of the holiday so that hopefully nothing would go wrong. I scheduled the delivery for Tuesday, 11/22, so that just in case something did go wrong, they would at least receive their order by the next day, Wednesday, which would still be in time for their Thanksgiving dinner. We told them what all we had ordered and that there would be plenty of food so they could even invite neighbors for Thanksgiving dinner if they wanted. The order included a boneless ham and turkey combo (serves 4-6 each), a Festive Favorites combo including a sweet potato souffle, green bean casserole, cornbread dressing, and gravy (enough to serve 12-16 according to HBH website), a whole pecan pie, and a combo of condiments.
On Tuesday, 11/22, my mother-in-law called me to thank me for the pecan pie and condiments that had been delivered by UPS, but there was no ham, turkey, or Festive Favorites combo. I immediately called Honeybaked Ham. At first I was told that UPS had failed to pick up some orders on 11/21 and that sure enough, one of the orders left behind was my in-laws Thanksgiving dinner. They offered me a refund. Really?
Then, after speaking with a manager, it was determined that although UPS had not originally picked up certain orders on time, they had been picked up a little bit later on the 21st, and UPS had guaranteed that all of the orders would be delivered either later that day on the 22nd, or by the end of the day on Wednesday the 23rd. No problem no worries. They were taking care of it and it was GUARANTEED for pre-Thanksgiving delivery by UPS. My in-laws were still going to love me when they received their HBH Thanksgiving dinner.
On Wednesday the 23rd, around noon (in California where I live), I checked again with my in-laws, but still no delivery. I again tried tracking my delayed package through UPS website, but it still showed that the package had not been picked up from Honeybaked. Just to allay my fears, I called Honeybaked Ham customer service again and told them that the UPS website was still showing my package had not been picked up.
HBH said that for some unknown reason, UPS was not updating the tracking info on the late picked up orders, but I was again reassured and told that UPS had picked up the 17-pound package and that UPS had guaranteed delivery by close of the day (Wednesday, Nov 23). I was also told that if my in-laws did not receive the order by 8:30 Central, that HBH customer service was open until 10:00 p.m. Eastern, so I could call and let them know although we both realized there was nothing that would be done at that time - except a refund. My in-laws still would have no Thanksgiving dinner as I had promised them.
At about 6:30 p.m. California time (8:30 Central time/9:30 Eastern time), I called my little in-laws one more time to see if their dinner had been delivered. It had not. I then called HBH customer service at 6:50 p.m. (9:50 p.m. Eastern) again to let them know there had been no delivery, but HBH customer service was closed. They apparently were not open until 10:00 p.m. as I had been told. At 11:00 p.m. Central time, my elderly in-laws, who normally go to bed at 9:00 p.m., called to let me know they still had not received a delivery and they were going to turn off the porch light and go to bed.
Today is Thanksgiving. My in-laws are sitting at home in a small town in Tennessee with few, if any, restaurants open. They will not be enjoying the Thanksgiving feast today that their daughter-in-law promised, and that Honeybaked Ham promised, and that United Parcel Service guaranteed. I will get a refund eventually, and HBH won't give it another thought. UPS has obviously already forgotten all about it. And after a while, my in-laws will have forgotten that Honeybaked Ham and UPS screwed up their Thanksgiving dinner, but it will ALWAYS be remembered that their daughter-in-law did not come through with her promise to them for a very Happy Thanksgiving Feast.
Wouldn't it have been wonderful if either Honeybaked Ham or United Parcel Service had come through with their promises and guarantees? I would be a hero instead of a villain and so would HBH and UPS. Social media would have this story going viral all over the country by now about how these two conglomerate companies came together and saved a Thanksgiving Day feast for a little elderly couple in Tennessee.

UPS is not reliable! I have a business account and depend on them to pick up deliveries daily. Their drivers are not dependable and report to UPS that they have picked up when they have not! UPS cannot account for the package because tracking does not begin until the package gets to the facility. They need to be accountable! So disappointing and frustrating after spending several hours on the phone three times in the past two months over this problem. I am going to cancel my account and go to FEDEX!!!

There are unscrupulous people in this townhome complex that feel they are entitled to "leads" and that has involved harassing others who they don't want to be identified as the provider and want to be sure the other person knows not to mess with them. The carrier is happy to go along with this and have even them justify it by saying they are gathering information for law enforcement. Total garbage. This was my exchange with UPS chat today:
Me: "Have asked you before and told carrier today, stop placing packages directly in front of door, seriously increases risk of theft. His response was totally inappropriate 'you either get it or you don't.' They should also not be placed at an angle to increase visibility. The post office has been doing things like this as well as delaying and not delivering mail, this was documented to the AG's office, you just need to deliver the packages." Rep: "I know how frustrating this incident must be on your part being a valued customer of UPS. Rest assured this is properly documented so that we can prevent things from happening again." Me: "I hope you will, we have a serious problem in the area with 'sh_t' and 't-taking'."

I was expecting a packaged to be delivered the day before Thanksgiving but I missed the UPS delivery person's first attempt and the delivery was going to be delayed till the day after Thanksgiving if not later. The gentleman I spoke to DeAndre, he was AMAZING and then passed me on to Claudia who was also amazing and they managed to track down the driver with the package and get it to within one hour of me contacting them, and the driver himself was great! I mean seriously, wow. That's just awesome, I'm so grateful.

This is unacceptable. I got a packaged missing last year and after making the report with UPS no follow up call or email was ever received. Lucky that I did found the packaged 2 days later. And yesterday same problem again. They deliver the packaged to the wrong HOUSE. And they were both a $400+. They need to make sure they get their job done.

I shipped a package from what I thought was UPS store... no their facility. UPS allows to ship their freight. Dropped off on Thursday noon, asking for arrival by Monday. Ground charge $27.00. I followed online their tracking site & Friday a.m. I saw the package was sorted wrong at Louisville, KY, their main sorting facility. I called Carb & was told that the package was corrected and would arrive on time Monday, & it would take a couple hrs to update online tracking. Monday came & no change. So I called again & was told this time that it wasn't corrected, & package was still going to arrive one day late. Now I cannot change appt package is needed for. Now UPS apologized and said I would receive a refund. So we waited till Tuesday for package to arrive, at 5:28 p.m., and called to get my refund.
This is where I found out I have to call shipper to request a refund. UPS made the mistake, not the shipper who is not UPS corporate related. BS... UPS can ship a package overseas in 24 hrs, but can't give you an immediate refund. They make billions in revenue, have more planes than any two airlines worldwide, the best paid jobs in the world, but can't give you an immediate refund. I'll never use them again and will go out of my way sharing my experience with anyone who thinks USPS is not better. They are, and if this problem was with USPS, I could take my receipt to any post office for immediate refund. I did the research. By the way it's been over 3 weeks and I'm still waiting for my $27.00.

I have a golden retriever who waits daily for the UPS guy to knock or ring the doorbell. The dog runs to the door, jumps up and looks for him. He makes it to the door in 1/2 the time I do. Today, I am at my desk, and I see the UPS driver getting in his truck. No knock on the door, no door bell. New lazy UPS guy and UPS did not about it.

If I could give 'zero stars' I would. I ordered perishable food for the holidays that was to be delivered on November 18th. When tracking the package UPS stated that the 'apartment number was wrong'. My house is very large and in a very well known neighborhood. Clearly, this was little more than a lazy, incompetent driver. The company stated the food would be spoiled due to the UPS delay so they sent a replacement via overnight delivery.
You can imagine UPS now claims "Operational difficulties are preventing delivery" but they did state that at some point they would drop the package off in the nearest city. WOW. Very professional of them! In reviewing the first package UPS updated the tracking to say "The receiver refused delivery"... Clearly, I could not refuse if the package never made it to my house. Truly and unbelievably incompetent organization that must hire the dregs of society to staff their organization. They have no compunction about lying and misleading. Remember those commercials about "Big Brown"? They clearly are a giant, steaming, "Big Brown" pile... You get the point.

So I work from Mon to Friday. Not only do I work from I do my work in the living room which is 3 ft away from the front door. Also there is a window that looks out into the driveway. So as I'm waiting for my tv I check the status around 3 pm 3:30. Says "nobody was home. Will attempt again" which is hilarious because my roommate was home from lunch at 2:30. A well I was on lunch from 2:05 to 2:35. Driver says she arrived at 2:36 pm. So you mean to tell me UPS has invisible drivers and invisible trucks? There was no "sorry we missed you note" or anything. As well as I'm not deaf or blind as my blinds were open. So how did I miss a big brown truck which I would be able to see from my living room window? And how did I miss a knock when I'm 3 ft from the door. So basically the driver lied. I called, argued with a rep and supervisor who swore up and down the driver came by.
I advised them I work from home and had Chinese food delivered around the time the driver supposedly came by. So hear that driver knock 3 ft away from the door but not the UPS drivers? Then the supervisor says "well I'm doing you a favor by checking with the dispatcher to see if it can be delivered again." I stated "how you doing me a favor when your driver lied and didn't attempt to deliver the package?" Dispatcher called and said "well the GPS says she went to the home. I advised "just because she turned on a street doesn't mean she attempted to deliver." He put me on hold then hung up. Then I aired my issues out on social media. Got a response from the social team at UPS who stated if I emailed them they can resolve the issue. Or gave false hope they could get something done.
They reps advised re-delivery on Mon which is unacceptable. If you mess my delivery up on Friday the expectation is for it to be delivered Saturday. So I send a email get a auto response saying their team is closed and they will get back to you Monday. What was the point of telling me to email if you can't resolve the issue sooner than what the re-delivery date is? Not only do I send a email I include proof that I was at home during the time. I sent a copy of my work schedule. So then I speak with them again on social media. They apologize and say the auto response was sent in error and someone will email me shortly personally. The person does email me stating they will get back to me on Monday again. But just in their own wording. I go back to the social media for UPS. And they apologize again and this time it's a different person responding saying she's on the 24/7 team and that she'll assist me.
She ask for my email and I advise "if you can't resolve this and have this delivered Sat then there is no point." Give my email. Never got a response back. Spoke with a female supervisor who advised me the driver's name CoCoa. Why is a female named Cocoa delivering packages probably bigger then her. If I was a female on a Friday I'd probably lie and say no one was home either. So as if me working from home 3 ft from door from 10 to 6:30 pm wasn't enough, they tell me a chick named Cocoa was the driver. Obviously she lied and wanted to bypass this specific delivery. I call again, talk to my 3rd supervisor who advises me they don't do ground delivery on Sat. I state "that's not my issue. Your driver lied accept responsibility. And switch it to whatever type of delivery you need to switch it to to get my package delivered today."
He puts me on hold for 15-20 minutes only to come back on the line saying "we can have it to by 10 am Monday." I advise "sir it was already expected and known that it better be here first thing in the morning. So why would you put me on hold for 20 mins and come back on the line and say it'll be there by 10 am like you worked some magic and made the situation better when it was already known it better be here by then." Advise "I'm taking the survey and good luck with those stats. Go ahead and disconnect the call so I can take the survey." Supervisor says "no" and refuses to hang up saying I can hang up so he could escape the survey. He left the line on because I told him "I had no problem watching the football game and playing watch dogs with you on speaker phone." He says "ok". Then 10 mins later he gives some poor attempt at closing the call. And finally hangs up.

Mon, Tues, Wed, they tried to drop my package off but all 3 times came at 3 pm when nobody is home anywhere, if both people work anyway. Called them and said it has been sent to main building at Jane & Steeles location which took me 2 hours to get to by bus when there is 20 other locations in my area. Anyway, I did get there at 12:30 and was told that they were closed. Now why were they closed at that time? While I talked to the the person in Philippines that works for UPS they were not helpful at all anyway. I'm tired now of talking about it.

I have ordered a sim that was supposed to be delivered by Friday. Since the sender has given out incorrect information (Apt # 2 instead of Apt # 204), it could not be delivered on Friday. I understand that there was nothing wrong from UPS side. But the issue started here. I contacted customer representative Daniel via chat on Friday evening and I asked him to update my address and also said, "I am ready for store pick up because I needed the package." But since there was no store pick up for that particular office, I could not go on weekend to pick it up. Also, Daniel said, the package would be delivered by Tuesday.
Weekend went and on Monday I was just checking the status of my package and I see that on Monday also, the package came and went back. If Daniel had updated last Friday, then it should have been delivered on Monday. So I again contacted CS (Iris) on Tuesday morning and asked the status. I asked him, if the address was updated. Iris replied, "Yes it is updated and the updated address is Apt # 2." This means the number has not been updated by Daniel and he has just made the status as updated. WOW! I asked Iris to correct the address again. He said, ok and confirmed that my issue is forwarded to the appropriate package facility for further assistance and will get a call in an hour for the same day delivery request. I did not a get any call from them.
I waited for another day, Tuesday. Expecting to get a package in my mailbox. I did not see and came back and tracked my status. It shows up the same status. I really got so mad and contacted CS again. This time it was Erwin. I said him the whole scenario and asked him if I can wait by my mailbox and collect the package showing a valid proof of mine. I asked I am ready to go for store pick up and he confirmed that the package will be at the store next day for pick up for about a week. But, he asked me to check the status updated and then go for store pick up. When I saw the status next day I was shocked to see the arrogant attitude of UPS customer representatives, "The receiver states the product was not ordered and has refused the delivery. The package will be returned to the sender."

My online merchant arranged for UPS to deliver an item to Singapore. When it arrived in Singapore, I received a call from UPS to pay for some goods & services tax before they can release my parcel. I explained to UPS that this item is not to be used in Singapore hence I requested to waive it for me. UPS then required the transshipment document details before the tax can be waived AND they informed that customer needs to do self-collection for the parcel. I was a bit shocked that courier company does not provide delivery to destination indicated per my initial instruction to my online merchant. But, I managed to persuade one of the UPS rep to do delivery for me once we clear the transshipment documentation as requested. I therefore linked my forwarding agent with UPS team to arrange the documentation. It was really a difficult process as it was my first time coordinating with UPS on such matter.
I spent lots of my time talking to UPS to ensure everything worked fine. However, there was a time restraint that we needed to keep to and according to UPS it was a regulation. That aside, we also needed to accommodate to UPS's delivery schedule. As I recalled, we did get the documentation done but UPS told us their guys could not deliver due to the short notice!!! Then, I continued to work with UPS on our 2nd attempt to produce a new documentation since the first attempt failed. Soon I decided to give up and arranged for self-collection upon generation of the 2nd documentation when I heard I might be subject to storage cost if I continue to leave my parcel with UPS - this self-collection trip that came shortly after hearing about the possible storage fee cost me close to 100 bucks as charged by my forwarder!
And to my shock, my forwarder informed me that UPS warehousing team had insisted on collecting additional 50 bucks for storage before they were willing to release my parcel. And that was all without my prior knowledge that I would be charged this unreasonable fee! After knowing this, I called them to express my unhappiness and the whole UPS team stood united against my complaint by simply emphasizing that they are not in the wrong!! I can't imagine how the service industry would be with such unprofessional service providers and company that condones their unprofessional conduct to exist. I hope for someone who could do the justice to appear and handle my case. Thanks.

My husband placed an order that was shipped via ups. Somehow the package was sorted wrong and instead of going to CA it's on its way to CO. The shipping we paid for was supposed to have our package arrive at our home in CA by end of day today 11/16/16. UPS is now telling us that even though they sorted it wrong, we have to contact the seller to have them overnight the package to us, otherwise it won't be delivered till next week.
What's frustrating is UPS is refusing to take responsibility and intercept the package. They said we have to pay an extra fee to upgrade the package to ground shipping and maybe we will receive it by Friday. This is unacceptable. The people in receiving and sorting at UPS made a mistake, not us, not the shipper. Ultimately, UPS needs to credit us for the shipping we already paid for and upgrade to ground shipping on their own. For a corporation so large, to make such a terrible mistake, refuse to take responsibility, and refuse to get me my package on time. I paid for the package to be received by a certain date and due to UPS negligence it was not. UPS NEEDS TO FIX THEIR MISTAKE ASAP.

We ordered a part for our bike & paid for express shipping. Needless to say there wasn't anything express about it. It was supposed to be 2 day air & as we tracked the package we could tell it was going by truck...it has taken 5 DAYS so far. They say it will be here today, but we'll see. We will NEVER use UPS again & their customer service is a joke too. Everyone we talked to was very rude. If I could've given negative star rating I would have.

A year ago I had an issue with UPS. The "Customer Service Rep" told me to log onto the UPS website, create an account, and flag my address as okay to leave on front porch. This worked for three shipments. Now, a year later, I have the same problem. My account still says LEAVE ON PORCH. What is wrong with these people? I cannot fathom why in a nice neighborhood you can't leave a hunk of plastic and a book. Maybe if I ordered a Faberge egg I'd feel differently, but seriously? How many people are going to steal a cookbook off my porch? If you need one that badly, I'll give you my address. Get your act together, UPS. A PHARMACY in a different neighborhood is not a good place to leave a package. FEDEX RULES!!!

Good afternoon. I paid additional to have a very important package of documents sent by 2nd day air. The package never arrived on Tuesday 11/8 by 4:30 guaranteed as promised. I've been trying to get answers all day yesterday. I drove down to the Sharonville Ohio UPS facility to try to speak with Mary Beth ** loss coordinator, that she would be able to track my package better than the representative on the phone because she could see things into the destination that would be more accurate. I was told Mary Beth was not at the facility to speak with, that she was at a meeting. At that point I asked if there was anyone else I could speak to. The lady at the front told me that there was not, that my package was under investigation and there was nothing that they could do until they called me. I said, "I must speak to someone now. My package needs to be located before 7 o'clock tonight so I can get this rerouted through another carrier."
The lady again told me that there was nothing she could do. At that point I stated, "I would like to stay here until I can speak to someone." The lady advised me that there was someone I could speak to and his name was Louis. She brought Louis out and he was security guard and he told me that I was ordered to leave the premises or he was going to call Sharonville police. I left the premises but very upset because the lady had spoken to on the phone told me that I needed to speak to Mary Beth and after numerous calls to her office because she was unavailable yesterday I was told she would be arriving back that evening. I felt that this was inappropriate to deceive me that I could speak to someone else and to send out a security guard.
I felt like I was being treated like a criminal. When in fact I was looking for a very important package that have been missing for more than twenty-four hours and I wanted to make sure someone was trying to help me. Mary Beth reached out to me last night and told me again this morning that my package was put into a bag and that the entire bag is missing at the facility. She has several people looking for it but doesn't know if it was actually put onto a truck because none of the items in the big bag going to TX were scanned in. However, it may have been put onto a truck but that truck should have arrived at its destination by now so she felt it was in her facility. I asked if the entire bag had been stolen?
She said she did not think so that she felt it could have been put into an area of empty bags or in a room somewhere. I have always believed UPS to be at the top of their industry for package delivery. I had no idea of the carelessness that occurs within the channels of communication within your company. I would like to speak to someone at corporate because the package that I sent was very important which is why I paid $35 to send my documents. I need answers and this is needs to be addressed today.
I also have another issue. The person that took in my package at the UPS Store according to the manager wrote on the note that it was a box 4 by 4 by 4 which in fact it was a legal size UPS envelope weighing approximately 1 pound. There have been so much misinformation throughout this investigation that started Tuesday night that I am literally sick over all of the work that I've had to do to try to get information. Please help me find my package.

Freight truck drivers don't help unload the freight. They let my office lady do it. Had a pallet of boxes. Price going up for inside deliveries. More cost with less service. We be shopping for a new carrier.

They are lying thieves. I have a shipment that was shipped on 11/08 at 9 am for next day air, the customer service agent told me that it's not going to be delivered until the 10th and there nothing they can do or refund me back for the shipment I paid. WORSE service ever. Just stick with FedEx. At least they listen to your concerns and try to rectify the issue. ** UPS!

ConsumerAffairs Research Team
The ConsumerAffairs Research Team believes everyone deserves to make smart decisions. We aim to provide readers with the most up-to-date information available about today's consumer products and services.
UPS was founded in a Seattle basement by two teenagers in 1907 as a home delivery packaging service. Today, UPS is an international company that utilizes technology to make it easy for consumers and businesses to send and receive packages when and where they need them.
UPS store: Developed in 1980 as an alternative to the United States post office, the UPS store has more than 4,700 locations throughout the United States, Canada and Puerto Rico. Along with shipping services, the stores offer services such as printing, copying and business services, making them a convenient one-stop-shop for businesses and consumers alike.
My UPS: Create a free My UPS account to keep track of deliveries, set preferences and receive notifications when a package is on its way. This feature is available for consumers and businesses.
Small business solutions: UPS offers several solutions for small businesses, including help with tracking and billing, returns solutions for retailers including e-commerce businesses and timesaving technologies.
UPS Internet shipping: Streamline the process of shipping for your business with UPS Internet shipping. This feature helps you automate paperwork, create a bill of lading for freight shipments using saved addresses and commodity information and take care of printing labels and paying for shipping online.
UPS World Ease: Ideal for businesses that frequently send shipments overseas, UPS World Ease simplifies the process of international shipping by allowing you to ship packages to multiple recipients within one country or within the European Union as one shipment that will clear customs as a single transaction. This can speed up the shipping process greatly and make it more efficient for you to continue shipping overseas.
Best for UPS is best for small businesses, particularly those that regularly ship overseas or domestically.
Compare Shipping Companies
United Parcel Service - UPS Company Profile
Company Name:

UPS

Year Founded:

1907

City:

Atlanta

State/Province:

GA

Country:

United States

Website:

https://www.ups.com/