Consumer Complaints and Reviews

Package I'm waiting for was mailed from Jackson Heights NY on 3/20 and rec'd at USPS White Plains NY location on 3/21 where it's been sitting for 2 days (WHY???). On 3/23 it left White Plains NY at 1:43 p.m. to go Stamford, CT USPS location where it will sit for another day before it's delivered on 3/24/2017. It's 32 miles from Jackson Heights to Stamford CT. 32 MILES - 4 days to go 32 miles. PATHETIC. You have to be nasty, uncaring, and lazy to be a postal worker. They put the wrong mail in boxes every single day, & are now putting grocery store flyers in boxes because there's nothing else for them to deliver. Call and ask for a Manager or Supervisor, they'll lie to you, tell you what you want to hear.
Updated on 03/25/2017: It's been 6 days, my package was coming from 32 miles away and I still don't have it. WHY?

Sent a yellow legal-sized envelope out to my family member. They moved and forwarded their mail. So it means they would have gotten the mail prior to their moving. Lo and behold no one knows where the hell it is... They have spoken to me like I'm a damned idiot which I'm not, finally told the last person off. Due to their overspeaking me and too boot telling me I have to look for the mail via this site. I mean really do your damned jobs cause you suck at it. Someone there at the post office should be doing their job. It is my mail legally and I want it back. End of discussion. And I purposely don't work for the post office. And I don't do stupid do your job. Because I'm not employed on purpose with the post office.

TALK ABOUT STUPID! First they tried to force me to move my mailbox to the wrong address. Then they withhold my mail. Then they came over to yell at me, personally, even taking their own vehicles to my house on a Friday to do it!! Absolute idiots at Hammonton post office.

Well where do I start... I had to send my package retail ground USPS due to the fact that it was perfume and that was the only way to ship it. Wasn't too keen with that but it's the protocol. Left my package with the clerk, paid for shipping on a $145.00 product trusting it with them, received my receipt with a tracking number to follow. I know it may take longer due to being shipped grounds and out of state. Well that was March 9th 2017. It left the post office that evening according to my tracking at 7 pm. Then on the 10th it was "in transit". Okay cool.
Well here's the problem by the 14th when it was suppose to be delivered but it was still in transit according to the tracking. Come to find out how about it's still "in transit" but here is the kicker. I get my package back to my home on the 18th... 8 DAYS LATER... damaged like they been playing kickball. Luckily I packed the perfume good so it wasn't damaged... saying return to sender for no postage. I'm like what???? Are you serious?? So I paid for something that now the tracking and postage is missing. You got to be kidding me. So I'm going to the post office on Monday to politely talk with the manager and see if I can get a refund and I'm shipping FedEx or UPS and I can pay more so it don't have to be delivered through the postal service at all. Unbelievable. What happen to the postage I paid for? Label is not on the package... so I have no idea where my package been or where it came from in the 8 days "I thought" it was being delivered in transit.
I did vent on another USPS internet website and how about our friendly postal workers cursed at me and basically didn't care about how I felt as a customer. Amazing how words are said behind a Keyboard and they wonder why they have a bad rep across the board. Terrible customer service. Very disappointed. Now I don't trust them with my packages anymore. Just maybe if I at least got an apology I would have been more cool about it but got the opposite. So to me I don't care about them either. I'll take my business elsewhere when it comes to my packages. I even wrote fragile on it... ha!! That's a joke.

This package was shipped out to me on Thursday. I received this package on MONDAY. That's 4 days (not counting Sunday because it was first class, not priority express), and First class is 1-3 business days. Also, this package was shipped an hour car ride from my house, and the time description is for across the country? The original scheduled time was March 11, and it was shipped out on March 9. Then it comes on THE 13th?!?! It was in transit FOR 4 FREAKIN DAYS! That's just the time. Other than that, the service was good. They delivered it where I requested them to (side door) and the package was not in rough delivery or messed up at all, and the tracking was all accurate. They didn't make mistakes on the tracking (like they often do) and they didn't require a signature. (Thank the Lord because I was at work!!) I give it a 7/10. I'm hard to please.
How do I know I can trust these reviews about USPS?
721,363 reviews on ConsumerAffairs are verified.
We require contact information to ensure our reviewers are real.
We use intelligent software that helps us maintain the integrity of reviews.
Our moderators read all reviews to verify quality and helpfulness.
For more information about reviews on ConsumerAffairs.com please visit our FAQ.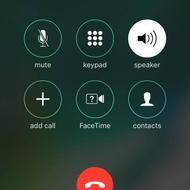 I wish there were more options to choose from. USPS has the worst customer service I have ever seen. We deal with bulk shipping and use several companies but for small stuff the only option we have is first class mail and flat rate boxes. If we are unlucky and a package gets delayed or lost we must be ready to refund the buyer. Yesterday I spend more than one hour waiting for a customer service representative. They had me on hold and after over one hour they just hung up my call. This is very frustrating and sadly we can do nothing but watch our money go when they don't do their job.

I buy and sell a lot on eBay. As a seller, I use USPS Priority Mail service because I am able to leave packages for pickup by my local letter carrier. I pay a premium for the service because my buyers appreciate a quick delivery of their goods. USPS is CONSTANTLY late in their delivery of my items, both bought and sold. I have been tracking the number of packages that were not delivered on their expected delivery date and it's nearly 100% of the time. It's an open market and I will take my business elsewhere from now on.

I understand that SOMETIMES packages get lost or certain things will cause of a delay. But that should be rare, not the norm. Out of the last 18 priority mail 2 day packages I sent, only 3 arrived in two days. 8 took 3 days, 2 took 4 days, and the others took over a week. One even took a week and a half. There were no weather issues either.
I also ordered 3 packages from Amazon (have Prime so it should all be 2 day) and only one arrived in 2 days. one took 3, and the other took 8 because they accidentally sent it to the wrong location. There are no refunds or discounts if they are late, so there is no incentive for them to actually accomplish what that are supposed to accomplish. And that being said, it's not that cheap. Most of the packages I sent were close to 10 dollars and they weren't even big (biggest was 6x7x12. You would think with all the technology available they could handle it.

I took three boxes into the Irvington, AL post office and the clerk advised me to put my packages on the counter because they already had the postage attached. I did. I only received email confirmation for two. The third package was never scanned. I have complained to the Postmaster and the Postal Inspectors and they blame me for the packages not being scanned. They said it is not technically mail until it is scanned. I'm confused as to why that is. Once it passes from my hands to theirs, then it is no longer my responsibility. I asked for them to prove me wrong and they will not. They would rather say it is my fault.
They said that I could not have walked into the post office with three packages. But they refuse to look at the video footage that would prove that I did walk in with three packages. Then they said they don't have cameras. Once person said they did, the other said they didn't. Which is it? Either the clerk left my packages unsecured or someone stole it. Either way, the only one affected was me! I KNOW I walked in with three boxes. Period. I have shipped a total of 30 orders and not one ever came up missing until now. I did what the postal clerk told me to do, so it is NOT my fault. And because I keep asking about what happened and I keep complaining, they are trying to intimidate me and call me a liar. I want them to stop trying to cover up their lies and find my package!

I ordered a cell phone screen cover from Ebay. 1 cover. The mailman knocked on my door today and said I had a package with $1.48 postage due. That has never happened to me, I didn't think it was possible, at least not for the last 15-20 years. I handed him 6 quarters. The 'package' was a small envelope. It was stamped by the post office 'First Class 1 oz mail flats rate. US postage and fees paid' on a printed label. I wondered about pricing then. I weighed the envelope on a digital kitchen scale. The weight with the product inside is 1.5 oz. I looked up the price of first class envelope with 'rigid item inside' at 2 oz on USPS.com. The length and height is no more than a normal envelope. The price is .91 cents. How is it that $1.48 was owed??? Even if the Ebay seller's label was bad, it still would not be $1.48. I am on hold with USPS customer service and have been for 27 minutes.

I vacation in Florida for the winter. My neighbor was picking up my mail and forwarding it. After a month of my neighbor forwarding my mail without problems, the carrier took it upon herself to stop mail delivery to my mailbox & started returning mail to the sender without informing me or my neighbor that she was taking that action. She and the local postmaster knew my Florida address as a result of my neighbor forwarding my mail. Therefore after not receiving mail for a while - my neighbor and I researched and realized the carrier had taken this action on her own because she thought the house was unoccupied. However bills were not received or paid as a result of this expletive carrier action and I'm still in the process of clearing up this mess.
Please consider the impact on your life if mail delivery was stopped for 2 months and there was no notification of this action by the post office or carrier – unpaid bills, medical prescription delivery, electric shut off, and damaged credit due to unpaid bills - are just a few of the problems that you would have. I believe the action of this carrier & the Postmaster in New Castle, PA should result in disciplinary measures against them (possibly even cancel their bonus for their actions) and procedures established that any mail recipient should be notified before mail delivery is stopped so no one else has to put up with this incompetence from the postal delivery service. I am also a veteran and senior citizen and don't desire this hassle from the post office employees.

I mailed a package to a buyer. When she received it it looked like it was kicked around. Despite having fragile written all over it items were broken. When I went to the post office to complain the lady told me that all packages were treated like baggage underneath the plane, thrown around. Are you kidding me. So if it's fragile we shouldn't mail it?

The postal person continues to deliver our packages to the wrong addresses. Then I have to waste hours trying to find out where it actually went or file a claim. Today's package says "delivered in mailbox", but guess what, it's not actually there. Just now trying to submit a track my mail claim and after entering all info the site gives an unknown error and doesn't let me submit anything. Now on hold for a person, expected wait time 45 minutes. Nice!

Package was ordered from Amazon and sent via USPS. Since this was a replacement item for another lost package I was verbally told it would be sent overnight by USPS Express or some such. So the package was ordered on the 20th of January for a 21st delivery. Anyway it's the 20th of February today and the package has still not arrived. Have called USPS customer service on 6 occasions. Near impossible to get a human on the line there as well.
Went down in person to the USPS location where the package was last acknowledged to be located at on three occasions. The package was said to have arrived at the Jose Marti Station at 425 NW 27th Avenue 33125. ** a supervisor there gave me his word that he would look into it and call me back where he promptly forgot and didn't acknowledge our previous conversation when we spoke next. ** was friendly and helpful through the two and a half hours I waited in the office for a response from the mail carrier. She called me later that night to inform me they believe it lost and she wrote a letter to me to send to Amazon.
Sadly in the deal brokered with Amazon due to Amazon's attempts to deliver the package they will neither refund me or replace the package and the USPS won't do anything about it. So why am I writing this today? Hopefully in an effort to attract attention to this location, since it was verified the package made it here and was not delivered someone has sticky fingers. If a pattern shows hopefully the culprit will be brought to justice.

I've been subscribing to a bi-monthly US magazine for over years without problem. The publisher is in Connecticut and I'm in Toronto, Canada. The last renewal was for 14 editions. So far 50% of them have failed to arrive or been over 6 weeks coming. I used to get the magazine within two weeks of it being sent. But 8-9 weeks and it's still not here. I've called Canada Post. They say the problem is with USPS. I've contacted the magazine company. I have to wait until the next edition is coming out before they'll resend. They're getting tired of hearing from me.

I have been expecting a simple envelope to be mailed from only 70 miles away. It's been a week. This is causing me to halt my life. I've had gokart parts from 3 regions away reach me way in faster and that's with regular crappy shipping. C'mon now USPS. I'm getting impatient and I shouldn't have to stop everything I'm doing because of your lazy **. My tax dollars are going to you.

My bottle of Flax Oil arrived on 2/16/2017 at my Banks, Oregon post office and damaged beyond use. The box had oil leaking all over the plastic cap and the bottle was broken. I mentioned it to the clerk but it seemed too much for him to comprehend that I had a problem with USPS and the lack of care with shipping! He only said to file a claim online -- sure -- can't file a claim because item was not insured. Luckily NUTRASCIENCE agreed to send me another bottle with no charge! I just don't understand how USPS can be so dim witted and simply avoid responsibility for their sloppy handling of parcels! I don't think they even deserve 1 star!! Time for Mr. Trump to drain this swamp as well!!

Last summer I bought a pair of shoes online from Bergdorf Goodman for delivery. Delivery text came in telling me that they'd been delivered and were on my porch. (BTW, I live in the sleepiest community in Cedar Park, TX and no other packages for three-years have come up missing.) The next day I call the Cedar Park post office and was told that they'd have the carrier call me. I finally received a call, the next day, and was told by the carrier that he recalled dropping off the package but not at my door. I told him that the shoes totaled $200 and I want my shoes or money, and it was his job to find them since he'd 'misplaced' the item.
That evening I arrived home to find the shoes after he called me to tell them that he'd left them with one of my neighbors and they'd opened the box and it was sitting by their door when he arrived to retrieve them. Okay. The label clearly had my name, address w/ the correct unit #, city, state, and zip. I'll accept this as a mistake.
Well, mid-last month, checked the DSW website and was advised that my shoes were delivered; got home to NOTHING. Not in the community mailboxes or at my door. For two days I tried to reach the Cedar Park post office, and finally got through at the end of the second day only to be told that the shoes were once again delivered to another house, not mine, by the mail carrier and supervisor (I guess). To this day I've not received shoes or even a kiss my **. I AM FURIOUS BEYOND FURIOUS. I am what DSW calls 'a shoe lover,' so all labels are correct and come from one source when shipping, per DSW. So, I'm out $59.00. Lovely. DSW is willing to reimburse me, however, I am not trying to ruin a relationship with the vendor. This was not their fault; and, I find it so unusual that once again he did not deliver to the right home, but he remembers where he left the package. This is ridiculous. If he's on **, GET RID OF HIM!!!
So, I'm a homeowner that has to rent a mailbox in Austin, TX because my packages don't seem to be getting to my mailbox, although the mail carrier recalls the houses they dropped them in my community. Oh, and I've spoken with four of my neighbors, and we all speak often, they did not receive a package delivered to me at their home. Be careful if you live in Cedar Park because your carrier may be mine and he loves shoes.

Heading west on US26 over Mt.Hood on Feb 16-2017 at approx 10:20pm at Warm Springs jct mp 67-75 in Heavy fog, we were driving average of 45-50mph following a Semi Truck when behind us approaching rapidly was another Semi Truck. For approx 5miles this Semi didn't just tailgate - his headlights were clear visible in my rear window. As we approached the junction they made several attempts to pass on the left. If unfamiliar with the junction the highway splits from 2 lanes (severely narrowed due to RoadSide snow banks and melting snow) into 4 lanes with a grass berm dividing the West/North bound traffic from East/South. A passing lane does exist, yet in these driving conditions it is extremely reckless to attempt even in a passenger car. Regardless of Safety and Highway laws this US MAIL CARRIER TRUCK made an abrupt move to pass both myself - subaru Crosstrek xv and the 40' semi and trailer we were following.
This reckless driver passes at 50mph so close if I had my window down and reached out my arm I would have touched his truck - I'm 5'10. That was his Cab - he was hauling a 40' trailer as well. Having no choice I had to brake hard and laid on my horn the entire time with my bright lights and hazard flashers on steadily - in attempt to alert the semi in front of us to use extreme measures to avoid collision. Once the end of the Semi Trailer passed by I then read in blue letters in middle of the rear door "US MAIL". Saw license plate on chassis was Yellow - defining as OREGON PLATES. I was unable to retain what the plate numbers were, concentrating on not slamming into snow banks on passenger side and not running into back of the semi ahead of us who was rapidly braking.
My wife in passenger seat was at this point frantic - and apart from my resources in keeping us safe I had to abruptly speak to her to have her return to a calm state as her tensions were becoming erratic, and could have severely dampered my ability to concentrate. Praise God for ADHD!!! I waited for safe ability to pass the semi we were following and then proceed to find this truck with Oregon Plates. As of now 11:06pm I presumed my best chance was to pull over at Government Camp, Oregon and look to see if this truck was idling near by. No luck. My next inclination brings me here - The Internet. Trying to track down the Route and which drivers would be carrying US MAIL over Mt. Hood at this time - I WANT THIS TRUCKER'S LICENSE REVOKED, FINED, REPRIMANDED AND FIRED!
I will continue to search in Sandy, Troutdale, Gresham and Portland and share this experience with each postal service delivery intake I find - and Local Police! I will Find this driver. It's trackable, somewhere, somehow. Any replies with any information regarding searching would be gratefully appreciated - if I was reading this and had an idea I'd post! Think of it - what if it was You writing this, and by God's grace, not writing from a Hospital bed.

I called the USPS in Thiensville, Wisconsin to figure out where my package was and when it would be delivered (I payed for priority shipping), and the rude customer service representative told me that my tracking number was not a USPS tracking number, which it was. She transferred me over to a male who worked there and he was able to identify the tracking number and to help me locate my package. I also ordered priority mail, which costs quite a bit more, and to not have it on the day it was promised is upsetting to say the least.

DO NOT WASTE $ on so-called priority. It is not guaranteed & they misroute it even more. Every time I think they will get it right, THEY DON'T! Firstclass is cheaper & faster. I have never had FIRSTCLASS get lost or misrouted, but EVERY 2 out of 3 PRIORITY gets misrouted. Pay extra $, go FEDEX or UPS. The government has no care in the world about your pkgs!

I swear that USPS never reads these reviews. We get to vent, that's it. I received an attempted delivery notice with my address on it, but also with a recipient name that was hard to read, not sure if it was really for me or a misdelivery. Tried to track online with no luck. Called my post office 3 hours before closing and no one answered, typical, as usual. Called the USPS 800 number and dealt with their STUPID automatic system - which goes out of its way to prevent you from speaking with someone - 3 times, only to be told - "Your expected wait time is 30-40 minutes." Baloney. This means I have to go to the post office because a package MAY be for me? Given the illegible name scrawled on it, how would they even compare my ID to it? "Hi, this may be for me, my name is Bill but the name on the slip is "**", can you find the package and help me figure out if it's for me?" "Sure, I'll need to see some ID Mr. **..."
Why the heck can't the UNITED STATES POSTAL SERVICE have staff available to ANSWER PHONES? If it can't AFFORD TO DO THIS, then it could SAVE MONEY by getting RID of the stupid phone system that it doesn't use! I could tie a note to my dog and send him to the post office with better results. Being a dog, someone would go, "Awww..." and pat him and maybe read the note.

Well I am waiting on a package and according to the tracking number my package arrived in the Warrendale PA USPS on Feb. 7, 17 at 6:29 pm, then it departed at 8:00 pm. Then it arrived back at the same facility (Warrendale PA) at 8:15 pm (WTF). Now it's saying that it departed from the same facility Warrendale PA on Feb. 8, 17 at 2:42 pm. Then I got 4 more updates saying it departed at 4 more different times. The last was around 5:34 pm. This is ridiculous, and to boot they do not answer their phones. I called them 13 times throughout the day and got same message to try later.
This is our incompetent government employees that don't give a crap. They are all overpaid and do not do their jobs at all. That Warrendale PA facility needs to be shut down. So many bad reviews about this place all basically the same, and whoever is the manager at this facility needs terminated. It's been 20 days now and I still don't have my package. I would drive up there and pick it up myself but they will not pick up their phone so I can tell them to just hold the package and of course I will give them a few words.

Repeatedly and three times in the past month mail sent from my Vermont post office has taken 6 to 14 business days to be received. This has caused an interest charge on a credit card, a health insurance payment being received late and just in the past 10 days, important personal mail sent to a location 52 miles away and including a large bank money order being received 6 business days later. When I complain, the Zookal USPS answer is, "We don't have enough good workers". I feel this is an unacceptable response.

It takes 7-10 days to get a 1st class letter 400 miles away. It took 49 days to get a package from China. Another package from China has 60 days shipping time... Still not here. As of January 5, 2017 there will be MORE of a slowdown... This is all within the last 90 days...

I wouldn't give them one star but have to in order to write a review. I don't get it. I order from the same place and they say the address is wrong??? Other times they say they can't deliver, don't give a reason and want me to pick it up at the post office??? I feel whoever is working that day is being lazy and don't want to get out of the truck and put it at my door. How about don't deliver the stupid junk mail for one day and deliver what I paid for.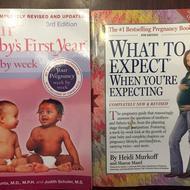 Sent package off with tracking and I have tried to track it. Went to Post Office, they gave me a print-out of activity on package, which I have same info on package. It's way late for it to be not delivered. They don't know where it's at. Said to give it more time. Really?? It should have been there already. Geez!!!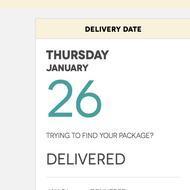 For over a year we have not received mail. Tax documents late requiring late fees. Christmas gifts held with no notice. Perishables perishing. Surly and unkind mail people who refuse to even put mail in the box. Our dog who is properly contained in an electric fix and has never attacked anyone - including mail people - is cited. It has become so contentious they are refusing to put mail in the box, calling animal control to the house for a dog contained properly (who is very nice). No notices are given. Post mistress has been met with. We go to mail every other day to check on packages. My daughter's birthday gifts were never deliver, no notice received, not given to us when we went to the post office to inquire and were instead SENT BACK to Birchbox in Ohio. National consumer number called. We are openly being harassed and I am filing a suit to protect our right to receive mail.
My husband and I have both tried to have reasonable meeting with the post office. Animal control, who came to the house, feel the call was both unnecessary and that we should file a complaint. I have no other recourse as all other actions have been taken. How can we protect ourselves from this and receive mail? Isn't it a federal right?

USPS, 1425 N Cherokee Ave, Los Angeles, CA 90028. Every time that I've gone there, the parking is completely full and I have to use the street parking. It wasn't like this a few years back. There's around twenty-three parking spaces that are allocated for customer use only but management is allowing employees and strangers to use it as their private parking. Why is this being allowed? Do they want the station to close for lack of business or what? Because if you go inside when the parking is full, there's about three to five people using the post office. There have been complaints by customers about this problem but nothing is ever done.

The tracking application for the USPS is about as accurate and up to date as using a Ouija board. I have no complaint about the actual service in shipping or receiving via the postal system. But in comparison with UPS, FedEx, etc. the postal service's tracking function is just plain worthless.
Company Name:

USPS

Year Founded:

1775

City:

Washington

State/Province:

DC

Country:

United States

Website:

https://www.usps.com/