Consumer Complaints and Reviews

The company at the top of Google is not the USPS. They call themselves the USPS change of address assistant. They are a scam... run. I thought I was changing my address w/ the USPS for $1.00 and was charged $29.95 by this scam company. Make sure you are changing your address w/ the USPS, not any other company.

I called the USPS in Thiensville, Wisconsin to figure out where my package was and when it would be delivered (I payed for priority shipping), and the rude customer service representative told me that my tracking number was not a USPS tracking number, which it was. She transferred me over to a male who worked there and he was able to identify the tracking number and to help me locate my package. I also ordered priority mail, which costs quite a bit more, and to not have it on the day it was promised is upsetting to say the least.

DO NOT WASTE $ on so-called priority. It is not guaranteed & they misroute it even more. Every time I think they will get it right, THEY DON'T! Firstclass is cheaper & faster. I have never had FIRSTCLASS get lost or misrouted, but EVERY 2 out of 3 PRIORITY gets misrouted. Pay extra $, go FEDEX or UPS. The government has no care in the world about your pkgs!

I swear that USPS never reads these reviews. We get to vent, that's it. I received an attempted delivery notice with my address on it, but also with a recipient name that was hard to read, not sure if it was really for me or a misdelivery. Tried to track online with no luck. Called my post office 3 hours before closing and no one answered, typical, as usual. Called the USPS 800 number and dealt with their STUPID automatic system - which goes out of its way to prevent you from speaking with someone - 3 times, only to be told - "Your expected wait time is 30-40 minutes." Baloney. This means I have to go to the post office because a package MAY be for me? Given the illegible name scrawled on it, how would they even compare my ID to it? "Hi, this may be for me, my name is Bill but the name on the slip is "**", can you find the package and help me figure out if it's for me?" "Sure, I'll need to see some ID Mr. **..."
Why the heck can't the UNITED STATES POSTAL SERVICE have staff available to ANSWER PHONES? If it can't AFFORD TO DO THIS, then it could SAVE MONEY by getting RID of the stupid phone system that it doesn't use! I could tie a note to my dog and send him to the post office with better results. Being a dog, someone would go, "Awww..." and pat him and maybe read the note.

Well I am waiting on a package and according to the tracking number my package arrived in the Warrendale PA USPS on Feb. 7, 17 at 6:29 pm, then it departed at 8:00 pm. Then it arrived back at the same facility (Warrendale PA) at 8:15 pm (WTF). Now it's saying that it departed from the same facility Warrendale PA on Feb. 8, 17 at 2:42 pm. Then I got 4 more updates saying it departed at 4 more different times. The last was around 5:34 pm. This is ridiculous, and to boot they do not answer their phones. I called them 13 times throughout the day and got same message to try later.
This is our incompetent government employees that don't give a crap. They are all overpaid and do not do their jobs at all. That Warrendale PA facility needs to be shut down. So many bad reviews about this place all basically the same, and whoever is the manager at this facility needs terminated. It's been 20 days now and I still don't have my package. I would drive up there and pick it up myself but they will not pick up their phone so I can tell them to just hold the package and of course I will give them a few words.
How do I know I can trust these reviews about USPS?
693,837 reviews on ConsumerAffairs are verified.
We require contact information to ensure our reviewers are real.
We use intelligent software that helps us maintain the integrity of reviews.
Our moderators read all reviews to verify quality and helpfulness.
For more information about reviews on ConsumerAffairs.com please visit our FAQ.

Repeatedly and three times in the past month mail sent from my Vermont post office has taken 6 to 14 business days to be received. This has caused an interest charge on a credit card, a health insurance payment being received late and just in the past 10 days, important personal mail sent to a location 52 miles away and including a large bank money order being received 6 business days later. When I complain, the Zookal USPS answer is, "We don't have enough good workers". I feel this is an unacceptable response.

It takes 7-10 days to get a 1st class letter 400 miles away. It took 49 days to get a package from China. Another package from China has 60 days shipping time... Still not here. As of January 5, 2017 there will be MORE of a slowdown... This is all within the last 90 days...

I wouldn't give them one star but have to in order to write a review. I don't get it. I order from the same place and they say the address is wrong??? Other times they say they can't deliver, don't give a reason and want me to pick it up at the post office??? I feel whoever is working that day is being lazy and don't want to get out of the truck and put it at my door. How about don't deliver the stupid junk mail for one day and deliver what I paid for.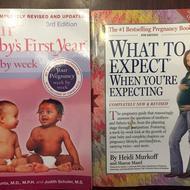 Sent package off with tracking and I have tried to track it. Went to Post Office, they gave me a print-out of activity on package, which I have same info on package. It's way late for it to be not delivered. They don't know where it's at. Said to give it more time. Really?? It should have been there already. Geez!!!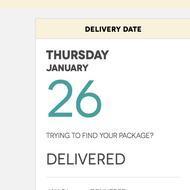 For over a year we have not received mail. Tax documents late requiring late fees. Christmas gifts held with no notice. Perishables perishing. Surly and unkind mail people who refuse to even put mail in the box. Our dog who is properly contained in an electric fix and has never attacked anyone - including mail people - is cited. It has become so contentious they are refusing to put mail in the box, calling animal control to the house for a dog contained properly (who is very nice). No notices are given. Post mistress has been met with. We go to mail every other day to check on packages. My daughter's birthday gifts were never deliver, no notice received, not given to us when we went to the post office to inquire and were instead SENT BACK to Birchbox in Ohio. National consumer number called. We are openly being harassed and I am filing a suit to protect our right to receive mail.
My husband and I have both tried to have reasonable meeting with the post office. Animal control, who came to the house, feel the call was both unnecessary and that we should file a complaint. I have no other recourse as all other actions have been taken. How can we protect ourselves from this and receive mail? Isn't it a federal right?

USPS, 1425 N Cherokee Ave, Los Angeles, CA 90028. Every time that I've gone there, the parking is completely full and I have to use the street parking. It wasn't like this a few years back. There's around twenty-three parking spaces that are allocated for customer use only but management is allowing employees and strangers to use it as their private parking. Why is this being allowed? Do they want the station to close for lack of business or what? Because if you go inside when the parking is full, there's about three to five people using the post office. There have been complaints by customers about this problem but nothing is ever done.

The tracking application for the USPS is about as accurate and up to date as using a Ouija board. I have no complaint about the actual service in shipping or receiving via the postal system. But in comparison with UPS, FedEx, etc. the postal service's tracking function is just plain worthless.

My mail doesn't come delivered every day. The postal carrier sometimes doesn't take my outgoing mail. Mail is being delivered in address of Fairdale, Ky because our names are similar or it is being returned to businesses and some are bills, retirement information, banking. I would like for someone to look into this because it is causing me problems with businesses and important documents that I should be getting. I had recently contacted my USPS business in Okolona, Ky post office and they ask me if I put my flag up on mailbox and wasn't quite interested in helping me. I have talked to other neighbors and they have the same problem as I have.

They fail to deliver on time. I used the USPS priority internal express to deliver my mail. It's been nine days and I still haven't received my mail. I contacted USPS, my local post office, and they cannot offer an actual help. They said they will follow up and contact me. I receive no emails, no phone calls, no any other information about my mail. There is a passport in that mail, and I cannot travel back to the United States without that passport. I have to rearrange my flight. I cannot get on the previous flight.
To arrange a new flight will cost more if I buy a new ticket. That costed me about two thousand dollars. And, when I call the USPS, their help is very minimum. They told me to wait and see what happen for few more days. Their online tracking system is also useless, never update, offer nothing worthy for tracking my mail. Please, DO NOT USE USPS for important document or any other urgent delivery. They will ruin your life. Stay away from them except for cheap mails.

Post Office lost my car title for my automobile business. I paid priority and for tracking. Was lost in Atlanta distribution center. Rutherfordton Post Master says she is looking into it. Then takes off for home @ 3pm. The title was for a totaled rental car for my business. Loss of revenue cost me 50 bucks a day. I'm filing a lawsuit Monday for damages.

Ordered a package from the UK on Jan.14th of this year. The company in the UK shipped on the 14th and arrived at JFK on the 16th. On the 17th it then arrived at the USPS Jamaica, NY facility for processing. On the 18th was in transit to destination, mind you I live in the Washington Metropolitan area. Today on the 20th of January it now states that my package has arrived at the Charlotte, NC USPS facility. What the heck is going on?? I live in Maryland and my package is in North Carolina?? It takes 2 days to go from the UK to the US, but 2 weeks to go from New York to Maryland?? They really need to take a look at their accountability system. What a waste of money shipping a package to North Carolina from New York, that is suppose to go to Maryland. Wow.

I'm told package was delivered to addressees, addressees advise me she never received the package, this was a week after the Christmas holiday. Package was left on the front porch in plain view for a theft ready to happen, instead of inside the property in the hallway. Addressees lives on the 2nd floor apartment within that property. This is clearly a case of carelessness, especially during this time of the year. If I had any knowledge of this area I would have took other measure to have the package delivered.
Integrity means a lot to me, everyone isn't honesty, when the Norristown, PA supervisor emailed me, he clearly covered this postal worker carelessness and said, "They never go inside." I'm still not understanding. I'm retired on fixed income, and I just toss money out of the window, that I could have used to pay a bill. Until it happens to them, they will not feel the effect. This was a gift for my baby nieces. I spent $120.00, now the USPS denied my claim, saying the package was delivered... by word of mouth. I'm so disappointed with the ending results of this claim, and would like to appeal the claim to received refund for lost package.

I am constantly receiving my neighbor's mail and they receive mine. This includes my bills, bank statements, and other confidential materials. We also receive each other's packages that belong to each other. My review today is based on a package that was marked delivered but was not delivered. I didn't receive a package so I checked the website where the package was coming from and the tracking information said the package had been delivered. I contacted the USPS online and 9 days later I get a call from the local office saying that the mail carrier scanned the package before she brought it to the door and saw that I have a sign up on my door that says not to leave packages unattended.
Rather than leave me a failed delivery message or make sure the package was properly marked so that it would go out again the next day she just took it back to the office and set it on a shelf with no further thought about it. When I finally got ahold of someone they acted like it wasn't a big deal that I didn't get my package nor that I would ever have gotten my package. Because it was marked delivered the company wouldn't reimburse me or refund my money. I didn't know if the package had been stolen or what happened. The post office didn't reassure me that steps would be taken to ensure that it did not happen again, they didn't apologize, they didn't even understand why this would upset me. If I had not thought to contact them, nothing else would have happened. I would have been out the money I paid for both the package and the shipping.

Unfortunately USPS was not able to deliver a package from PA. to Chicago 4 or 5 days. Instead it has took the over a week. It arrived in Chicago and actually managed to ship it to 3 different facilities. And lose it in the process of this stupidity. A phone call has only led me another disaster created by these clowns. Truly pitiful. Not the first problem with these BUMS. AVOID IF POSSIBLE.

My tussle with my local USPS began years ago. Over the course of about 5 years, at least four or five expensive packages delivered by the USPS has been delivered to the wrong address or not delivered at all. And since the majority of my neighbors are crappy people who don't return wrong letters to me, I have lost over $300 worth of products I have ordered. Also, I sent a scholarship application through the USPS recently (stupid me I know, I've learned since then) and it never even left my local USPS facility. It stayed there for over two months (well past the scholarship deadline) before it was returned to me with skid marks and tears all over the envelope. Guess I can kiss my $2000 for college goodbye- yay loans!
Even more recently, I have tried to renew my passport THREE times in the span of about two weeks. The first time I got an appointment, they called me the evening before my appointment (this call took place an hour past closing) saying they had scheduled someone over me so they needed to change my appointment. After arguing with them, I got one for 11 am the next day. Okay sounds good. I go there with all my necessary paperwork and get turned away when I don't have my birth certificate. NEVER have I had to have a birth certificate to renew my passport and when I checked the needed documents all that was needed was a passport and it could even be expired! I had that! Why was I turned away?
Whatever I still need my passport renewed so I make an appointment for after class (which means I've had to move a meeting and find a ride). TWO HOURS BEFORE MY APPOINTMENT they call me saying they need to move my appointment AGAIN. And then they call in rapid succession after that trying to get me to pick up- I AM IN THE MIDDLE OF CLASS. I CANNOT PICK UP YOUR CALL. Finally when I get out of class and attempt to call them back, every single way I tried to call gave me a beeping on the line that signals the line has been disconnected. The USPS is a crapshoot of people who can't do their jobs or just loves to inconvenience people. I refuse to use USPS for personal use now. I would rather use UPS or FedEx and pay the extra money for a sense of security.

I've ordered something on eBay. It cost $179. It was stuck in New Jersey for six days. So I opened up the case. A day or two later and finally arrived in Houston where I live. When it arrived in Houston. It said out for delivery. That was 2 days ago and still have not received my package. Went online would not let me open up another case. What do I do next? I am very, very angry.

I've tried calling individual post office branches as well as the main customer service number. 45 minutes of cycling through the automated menus -- including 20 minutes of repeated "speak with an agent" statements that just made the menu to start over -- finally led me to being placed on hold for AN ADDITIONAL 45 MINUTES. Thanks for nothing, USPS.

501 E Oates Rd, Garland, TX 75043. This guy barely spoke English, and had an attitude the whole time. Ridiculous how lazy you guys are and can't "print a shipping label" so I'm gonna be paying over $60 to ship 3 items but I have to tape and print out a label (boxes didn't need tape already sealed). Can't wait for USPS to go down, corrupt just like our government.

I sent a piece of jewelry expedited internationally on 12/19/16. Arrival date when I dropped it off was Dec 24th. Then it was delayed for Dec 27th. Then it disappeared. An express item. I went to the post office & asked them to track it. They used the same USPS tracking engine as the public, is what I was told. I asked them to get more info & they told me buyer had to since it was checked into the other country (LIE). Filed a claim Jan 3rd 2017. Guarantee 5 day response, except no response. Actually when I researched the case number, it said it never existed. Umm, OK. I kept coming back for almost 2 weeks to check. No response from them.
So I went back to file a new claim. But the website said that the page to even file a claim doesn't exist!!! Finally was able to make a claim the next day (after already trying over 6 hours the day prior). Made the new claim Jan 15 and went to check the new claim... well now I get an error & page won't load. Their website sure works in their favor! This is the 3rd package they've "lost" in 4 months! Never using them again unless purchasing. Most unreliable service. How do they just let items disappear. I went to file with BBB & I could not even find them there. It was impossible, so I couldn't voice my experience. They need to be exposed.

I know it is my fault for falling for a scam. First time. Now I am dealing with trying to get my package returned. Customer service SUCKS. You can call several times during the week and still be unaccomplished. I don't understand, they send you in circles. Call this number when that number was used to reach that same person! With me, I called the post office day after sending out my package, I filed complaints and fraud reports, had a few good friends pitch in too. They filed for fraud, etc. It's ridiculous! Yet, the worst part, we are all stuck tracking the damn package as it continues to ship to the scammer's destination.
I'm at fault, I know that, but the fact that we are all just running in circles because the USPS can't really do much just sucks. Flag it, stop it, hold it... it's a big and heavy package. Insured with a custom. International. It's carrying expensive merchandise worth thousandths. I'm just in awe. Yes, my fault, but with all of the time it's taken... and the package is still in transit. I will no longer be supporting USPS.

Lately, the Elkridge MD post office is unable to deliver packages. I get notices saying they are delivered but they never show up. Contacting them directly by phone or e-mail is impossible and I don't want to go there and wait in a long line to be treated slowing and rudely as usual. I have no recourse but to either reorder and spend money again or never use them again. So I have decided to only use Amazon from now on. If it's not on Amazon, I won't get it. They can actually deliver packages to my door.

USPS service is so poor, that I am considering dropping my Amazon prime membership. What good is 2 day shipping when it will take at least 5 days to get a replacement (hopefully) delivered? I don't order a lot off Amazon, around 20 orders per year, however my delivery failure rate is around 30%. The items show as delivered, but are nowhere around my mailbox, porch or garage. I do not live in a high crime area, and anyone approaching my house would have to walk about 50 yards with dogs barking their head off the whole time. Also I or someone else is normally at home when the mail runs. Today was my 2nd failed delivery this week, and I was really needing the seat cushion I ordered to help with my lower back pain. Guess I will have to suffer for 3 more days, as I will be calling Amazon tomorrow.

I hear a lot of stories defending the USPS and at times, I step away from my own opinions and give them a benefit of the doubt. Sure, they are the only agency that provides your everyday mail accounting for millions upon millions of deliveries per day. But wait a minute, who here has not heard of online billing. In 2017, everything from mortgage to internet to water bills are managed online so the paper bills they load up in your mailbox might be perfect for fire kindle. And who really wants advertisements in the form of paper? Oh great, Macy's has a 20% off sale, whoopteedoo. Then there's the shipping services which many people rely on due to their competitive prices compared to UPS or FedEx. But people defend this too, proclaiming "I ship hundred of items and had issues with a few". These are good odds! Sadly I was wrong.
I shipped an item to Canada and at worst case, I thought maybe 2 weeks to get there? No. Tracking stopped at my hometown 2 days after shipment. Nothing happened for 3 weeks. Finally, tracking updates and the item was at a PO only 1 hour away. About 1 month after shipping it finally makes its way to Canada for the Canadian PO to take care of. It'd be a miracle if it ever makes it. Alright, maybe that was the 1 out of 100. Odds are my next shipment will be without issues. Nope. Item was shipped express 2 days. 2 days later, it arrives across the country but to the wrong zip code! Tracking stops for an entire week. I called USPS consumer affairs who says they will locate it and call me back. Of course no calls. I call my local office a myriad of times and no one picks up.
So I drive there and guess what? The office was empty and the two service workers are twiddling their thumb. They tell me, 2 days is not a guarantee and says these exact words "even if it takes a month to get there, we aren't accountable". So, my part is to put the right address and your part is to take the item to said address. If I wrote the right address (which I triple checked and showed proof of) and the item is nowhere to be found, whose accountability is that? Next, I call the 2 possible PO that might have the item. For 3 days I call incisively and no one picks up. USPS has become the symbol of "pay for services, but it's your fault if we mess up". I can happily say I'm done with the USPS.

Received rent payment via Western Union money order in mail 1/6. 3/4 of the envelope and 3/4 of the money order was missing. It was damaged via a USPS machine. Western Union doesn't replace money orders for free; there is a $15 charge plus notarized signature of claim-filer charge. This will cost me $30 for a money order for $39.22. The money isn't the principle; the fact that USPS damaged the money order and won't replace it is as their machine damaged the money order and they did not give me all of the pieces of it back where I could have at least taped it and taken it to the bank. Called the USPS 1-800 number and they said for replacement, the sender had to send the money order priority mail. Who pays $5 to send a check/money order through the mail?
Personnel that I've dealt with have been arrogant and ignorant at best. I send many mailings and boxes out each year. I will be seeking another carrier for my business as much as possible due to the poor reception I've received as well as a blatant lack of compassion from USPS personnel. This postal service needs to be eliminated.

A "Returns" package, with shipping paid by the company accepting the return, has been scheduled for pickup on two consecutive days. I have received confirmation that the package has been picked up as scheduled except I still have the package. And there are several items I have ordered that have been marked as "delivered," and have not come even close to delivery. What is happening with USPS? I understand honest delays and such, but for USPS to claim pickup/delivery when neither has occurred seems to be an odd business practice, to say the least.
Company Name:

USPS

Year Founded:

1775

City:

Washington

State/Province:

DC

Country:

United States

Website:

https://www.usps.com/