Consumer Complaints & Reviews

The company at the top of Google is not the USPS. They call themselves the USPS change of address assistant. They are a scam... run. I thought I was changing my address w/ the USPS for $1.00 and was charged $29.95 by this scam company. Make sure you are changing your address w/ the USPS, not any other company.

I misplaced my keys, so on July 8th, 2016 I paid $40.00 to have the lock replaced on my mail box. It will be seven weeks on Friday, and this still hasn't happened. It's difficult to get to the post office in Humble during their business hour. On my lunch break once a week, I'm having to make a 40 mile round trip to pick up my mail. I can't get a good answer out of anyone there. Like any gov't agency, I don't think they care.

If you can Return Receipts don't get delivered. Certified mail gets lost. The investigations get closed without me being notified. Mailboxes are left open in a building with a criminal landlord. I'm going to start writing to legislators to get some laws passed to change the lack of accountability. One sure way to become president in my view: force the airlines to be held accountable for non-weather related delays (as they do in Europe); track down telemarketing scumbags who ignore the DO NOT CALL REGISTRY; and improve govt services, like, you guessed it, the P.O.

So UPS can get a package halfway across the U.S. in 2-4 days but as soon as it's transferred to USPS, they decide to hold it for 4 days at my local post office and still have not shipped it to my house (note this post office is 7 miles or so from my house). Also none of those 4 days were weekends or holidays. All of those days they were open for business and mailing. They have just managed to skip that one package for the past 4 days. Tracking says they're trying to transfer it to another local post office before shipping it to my house, but that was 4 days ago. The other post office has still not received it from what tracking says, that was the last tracking update I have gotten and that was on the 16th of August. It used to not be this bad to use USPS for receiving packages. I really hope you can get your slow shipping issues resolved. Until then, I will not be looking forward to using USPS for receiving purchased packages.

We have had numerous issues with our post office over the years. We are constantly receiving the wrong mail, not receiving our packages even though the carrier has them marked as delivered (we have to go to post office to pick it up). The carrier is either on her phone talking loudly or is using headphones. The carrier has left a bag full of in our driveway, drove up the street and returned to retrieve it about 15 minutes later. We have spoken with the supervisors on the phone and in person and nothing gets resolved. All we get is excuses.
We had to go back to post office again today for an issue and Jasmine waited on us. She was extremely rude so I asked for a supervisor. The supervisor didn't care about our issue and the whole time he is laughing as Jasmine makes rude comments. As we were getting ready to leave a gentleman came in right at 5 pm. Peggie, another postal worker rudely told him "we're closed". He said he was trying to send something out to military APO and asked if he could do it at the kiosk. I guess she was in an attitude because he was asking her questions because she rudely told him no you can't. He asked what time they open and she said 8:30 still rudely. The postal service needs to teach their employees some customer service skills.
How do I know I can trust these reviews about USPS?
575,164 reviews on ConsumerAffairs are verified.
We require contact information to ensure our reviewers are real.
We use intelligent software that helps us maintain the integrity of reviews.
Our moderators read all reviews to verify quality and helpfulness.
For more information about reviews on ConsumerAffairs.com please visit our FAQ.

Wow! After seeing 656,000 reviews on here I almost decided not to post, because what's the point.? I'm a disabled vet who lives on a fixed income and I depend on my income to provide for my children. I moved into my current neighborhood in July 2015, up to that point I had never had any issues with USPS but have never used them often. However after moving into my current house my SSI checks have been delivered over a week late on 4 separate occasions. I have also had my VA medications delivered to my neighbors mailbox on 3 occasions, and her meds in my box twice now. I also had a neighbor who lives around the corner have their $800 dollar cases of wine from a vineyard in Oregon delivered to my door twice.
Lucky for Big John I'm an honest person. And I have not seen a coupon or junk mail in the past 3 months. Pretty obvious the carrier is throwing it away so it doesn't have to be delivered. While in a local corner gas station I ran into my old carrier who told me they moved her off the route and replaced her 3 months ago. I had no problems while she ran the route for several months before being reassigned. Although I had some before she took over. The incompetence and lack of care is pervasive within the USPS. they are full of thieves who steal meds, checks, samples and anything else they can get away with. I wish all the public was aware of their corruption and would just stop using them. I know I won't ever use them again, I would rather pay more money to UPS or FedEx to make sure my packages are delivered properly and on time. I truly wouldn't give a rats tail if they went under and they all lost their job, good riddance to these scumbag crooks.

I mailed a package of precious fragile items and three were broken in shipment. The box arrived at the destination smashed. It looked as though it was deliberate. The package was marked FRAGILE. These items were not expensive items, just old sentimental things. These were items that might be found for under $5 at a garage sale, but are irreplaceable to me. There is no receipt and money is not what I want. I would rather see someone at the post office doing their job correctly and responsibly!

A mail order prescription was lost by the post office. Second lost package in 3 weeks. I filed a case with USPS but they have not found my medicine and since the tracking says it was delivered the pharmacy wont refill it till September. The post office said the driver manually scanned it instead of electronically scanning it and they said because of that it could be anywhere. This is unacceptable! It is medication I need and now can't get. We have several different drivers from the post office that runs this route. We have had people in the neighborhood show up at our house with our mail that was delivered to the wrong address. I think it should be a law that any mail order prescriptions should be signed for by an adult. It could get into anybody's hands, including a child! What can I do now to get my medicine that I need that the post office lost?

I want to share my experience and frustration with the USPS. Not long ago I had to go in person to the post office to ask about not receiving a package that the tracking # said had been delivered and signed for a week prior. It had not been delivered or signed for because no one was at home. We were out of town. Finally someone, a bunny rabbit, (I hope you're reading this) went in the back to look for it and then came back with my packet. She apologized for the mail carrier changing the tracking to delivered when indeed it had not been.
Well the same thing happened again a week after that. I checked the tracking on an online order I had purchased and it said it had been delivered. I arrived home 1 1/2 hours later expecting my package and it was nowhere to be found. There was someone at my home all day and the package had not been given to them nor was it outside on the front porch or anywhere around the house. So where was my package? I immediately called customer service and the first thing she says is "ma'am it's been delivered". I asked her "then where is it?" I went to the post office and they said the same thing "ma'am it's been delivered". I asked for a supervisor and was told that they (the bunny rabbit) were busy. I waited over 30 minutes and no supervisor ever came. A worker finally takes my contact information and says "someone will call you". Yea right.
Well guess what. I'm still waiting on that phone call. I decided to call them instead from the same number I was called from the week prior and a very rude lady answered the phone as if she was disgusted that I had dared to call the post office to ask about a package. She wouldn't even let me talk. She cut me off and said she would have someone contact me and then hung up. Well I've sent an email to customer service that's just as rude as the attitudes I've gotten so far. I went back to the post office not long after that because like I mentioned before no one ever called. Finally the bunny rabbit reluctantly appeared and with a lot of attitude told me that she had talked to the mail carrier and told them to go and check to see if the package had been delivered to the wrong place.
In that same conversation she also told me to check with my neighbors. Um no. "I paid to have YOU bring it to my door. I shouldn't have to go door to door asking neighbors about a package because your worker doesn't accurately do their job". She very rudely told me "I have your number and I'll call you." I'm still waiting. That was her way of getting me out of there because she was out of excuses as to why her mail carrier failed to do their job correctly. I ended up contacting the shipper of my package and they were nice enough to send me another one. I offered to pay them extra to not use USPS and she said I didn't have to pay and that she would request that it be sent by UPS instead. If I'd been given a choice to choose which carrier I wanted to use when I submitted my order online I definitely wouldn't have chosen USPS. As a matter of fact, I would have paid extra for them to not use USPS.
I also want to let everyone know about the USPS phone system. I called the customer service # the first time I noticed my package was missing and it took me to an automated system and then connected to a live person. Every other time after that when I called the # it automatically said "your package ending in ** has been delivered." It never asked me for the tracking #. It's as if their system is setup to block certain #s after the first time that you call. I called maybe 4 or 5 times and it wouldn't go past that message so I used my son's cell phone and it went thru the process of asking me for my tracking #. I pressed 0 until it connected me to a live person because I knew if I put the tracking # using my son's phone that it would automatically divert to the message of "your package has already been delivered blah blah blah." Of course they had no answer other than it's already been delivered. Then where is it?!?
Later that same week I had a missed called while at work. Working for the federal government means no cell phones allowed during business hours. I called the # back during my lunch break and it made that noise you get when you're using a fax machine. I hung up thinking it was a spam caller or telemarketer trying to scam me. The same # called again later that day and I didn't bother to answer because like I said before when I tried to call the number back earlier it sounded like a fax machine.
Well when I got home later that day I had an email from someone working for USPS saying they had tried to call me but weren't able to get in contact with me. My first thought was OMG they do have their phone systems set up to where they can block you from getting through to them. So you can call me but I can't call you? In the email she didn't leave her last name, a contact number, or an email address. As a matter of fact, I couldn't even reply to the email she had sent to me. The email basically said that they didn't have any other information on my package and they weren't going to do anything about it. Oh yeah she said sorry too. Needless to say, I'm still angry and I hate the USPS. They could go out of business today and I doubt anyone other than the workers themselves and their family members would care.

Let's start with the fact that I cannot get a package delivered on a Saturday. I do a lot of ordering through Amazon and I pay for Amazon Prime so I can get free 2 day shipping. I order something on a Thursday and I won't get it until a Monday if I am lucky. The best part is the tracking will say that it's been delivered. This means the mail carrier scans in my package in the morning before heading out to deliver (which is NOT what is supposed to happen) then just doesn't bother to deliver it until Monday. (My father worked for the USPS for years so I know that this is incorrect procedure).
I ordered some ink for my printer on August 2nd with a delivery date of 8/6/16. Surprise! My package didn't arrive on Saturday. Surprise again! My package didn't arrive today. When I attempt to track it the USPS has not updated any tracking info. Don't even get me started on Xmas gifts that were "delivered" and then showed up weeks later! The USPS is a useless joke and should just be shutdown!

Well, my package is suppose to be here 8/6/16. Looks like it's going to be 8/8/16. Better late than never. Should have sent it UPS...

I am very unhappy about the service with USPS. I shipped a care package my son (US Army) officer in Fort Benning. I shipped with priority mail, my box did not get delivery to the right place, but it was sent to USPS' recovery center. I wrote the shipping and sender address on the box. I asked to put fragile on it, but my box still end up unable to ship back to the sender or the recipient. It took me days to find out this happened. When I try to called the customer care center, no one willing to help but just read to you the message from the tracking bar, which I already knew from putting my tacking # in. I told them I knew my package end up in the recovery center. I asked to get a contact #, they will not give to you.
When you asked to speak to the supervisor of the customer care center, the supervisor has no care, but very little patience to help customer, she only offer customer to wait for 30 days process period. This is so bad that they are the one who is mishandle your package, but you have no right but need to wait 30 days for the process. This is not fair to consumers, consumers paid for the cost of the service, but end up I lost my package of delivery and paid for the shipping fees, but I have go through this pain to wait for 30 days before I can find out what is my next step. What is customer care center for if they do not even care for customers or they do not even do anything to help you.
One more incidence happened in May. When my son has to ship his military related items to Fort Benning from West point, the package was lost for a long time. The box did not scan it right. No one know what happened to the box, but more than a month later, the box did not get send to where it should be, but end up at my house front door. We felt very lucky that he got the box back home with water damage on some items. The whole box of items inside would cost him thousand dollar to buy everything back, plus the times to get them. My son end up has to carries all those items to airport to fly over to Fort Benning. USPS is bad choice to handle your shipping needs. USPS is not reliable. UPS and FedEx would be better choice.

I moved the beginning of July and put in a change of address. Well, since then I have only received 2 pieces of mail. I had legal papers mailed to me on July 12 and never received them. They ironically got returned to the sender on August 3rd with a sticker that said "vacant - return to sender undeliverable." I have spoke with the local office numerous times with no resolution. I filed a formal complaint with still no answers to where my mail is. The answers I get are ridiculous. Not one person has given me the same answer twice. I filed a second complaint and was told Consumer Affairs would call me within 72 hours. That didn't happen. I called again and was told Consumer Affairs was not contacted about my problem and they respond within 24 hours. Not true! I called Consumer Affairs myself and have only been able to leave a voicemail since clearly no one there answers the phone.
Two of the numbers give you a recording. The other number you are able to leave the message. I still am not receiving my mail but yet no one seems to know where it is going! This is obnoxious! Isn't there someone who can help all of us who are leaving these messages with our problems? I had to file a complaint against my last mailman for putting vacant in my mailbox and returning my mail. He decided I moved, which I had not. I guess I got too much mail for him so he just sent it all back to the senders. If I could go without using the USPS I most certainly would. This is beyond frustrating! I wanted to give them zero stars but it won't let me.

I have been receiving sporadic mail since July, our regular mail carrier has not been around. I receive my paychecks through the mail and of course my bills. I have not received any bills or my checks which usually arrive around the 1st of the month every month. In July medications were delivered to me that belonged to a house around the corner, I got in my car and delivered them. Mail that was delivered to my home mistakenly I put on the door with delivered to wrong street. Right address wrong street.
Today I went into the post office to inquire about my mail, no bills, no check??? I was informed that the supervisor was moving cars for the day and would not be able to see me. The clerk who was very annoyed and rude wrote my name and address on a slip of paper and said I must have a dog, I don't but if I did he would not be on the front porch where the mailbox is. Besides just human compassion how can a person who is collecting a check be allowed to conduct themselves so rudely in a public place. I visited the Wagner Post Office on Century Bl.

I have mail order medication to treat connective tissue disease and fibromyalgia. My meds were ordered just over 2 weeks ago. I have been calling the Warrendale, PA post office just about everyday to get info for my medications. Today, the new story they fed me was "We are unable to find your package. It is being investigated." A representative was to contact me 2 days ago. "Did the representative contact you?" I replied, "No! If anyone called me, I wouldn't be calling you again!"

Sold DVD on eBay shipped in a large envelope. Charged by buyer extra shipping cost when delivered. When I contacted them they stated the item should have been charged as a package not a large envelope. Last time I looked a envelope was a envelope and a package is usually a box. USPS case # ** - been shipping stuff like this forever and now they say it's a package? Bait and switch shipping charges may cost me negative feedback on eBay. No wonder they are going Bankrupt. Will start using UPS and FedEx from now on.

I have a bad experience with USPS. The reason being a Priority Mail letter sent from Hockessin 651 VALLEY ROAD, DE- 19707-9998 Post Office on 07-20-2016 to New-Delhi (India) has not been delivered till date which contains important documents, and I am suffering heavy loss as well as unnecessary tension. The receipt # is ** posted on 07-20-2016 through Mail. Will someone help me? Thanks.

Package containing our passports is nowhere to be found. We received delivery confirmation, however we were by our mailbox within minutes of the notification and there was no package to be found. Now we don't have passports for our upcoming trip and there doesn't appear to be enough time to even have new ones expedited which means we'll likely have to book new a new flight out and miss out on the first week of our trip... Never mind the experiences we'll miss out on by not getting to visit the first country on the itinerary, but the $$$ it's going to cost us to replace everything??? Awful.

I think of those who work in the offices in the post offices in Jacksonville, FL are a freakin joke. You never answer the phone and when you do, YOU NEVER KNOW ANYTHING. ITS ALWAYS "I DONT KNOW" OR "I CANT HELP YOU" OR "I DONT HAVE THAT INFORMATION." I think you guys are a bunch of lazy, time wasting people. If you dont like your job or cant perform all of the duties of working at the post office, please walk off the job so someone who is capable and qualified to do the job can work...

My mail carrier, Henry **, refuses to pick up a scheduled package because he claims he is only allowed to pick up packages 8 oz or less. No other mail carrier has ever refused to pick up my packages. The description on the USPS website states they do not pick up packages of more than 70lbs which is very different from 8 oz or less. He says that is the training he received and if want to complain, I can go ahead.

We shipped a package by USPS 1-Day Priority Express Mail. It arrived a day late and the post office will NOT issue a refund for the shipping as advertised. The money-back guarantee as well as customer service is non-existent. Ship your overnight packages with anybody but them!

The whole system should be eradicated as it serves no use but creates consistent distress from stolen parcels that are claimed to have been delivered, or delayed delivery, and the most nasty employees. America is better off without this system. The post office guy just passed by my house without stopping to deliver my item. When I tracked it online, it states that I wasn't at home and that notice was left, but there was no notice either since he didn't stop at my house. I couldn't believe it.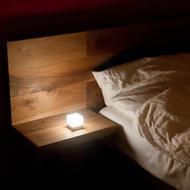 Continuing problem of missing packages. This is the second package this week. Postal carrier delivers my packages to other neighboring houses. Poor service. Carrier was adamant she delivered the package to my house when in reality it was a neighboring house down the street. Neighbor delivered package later that evening. The latest package is still missing, yet tracking shows as delivered hours after our regular mail delivery.

The USPS here in Gray, Me has lost quite a few of my packages. Some at a cost of hundreds. The people here at the office and out delivering are useless pieces of trash... Only reason they even have a job is because the GOV hires anyone with no brain... simple... Just look at the US government. I'll be glad when the USPS gets done and someone else takes over mail delivery.

I took advantage of no stamps required system but never used it. After registering I did not use it but the charge was automated on a time basis and the charge was applied. Amount: 111.93.

Once again USPS has delayed my package and of course there is no recourse as they say it's not a guaranteed delivery date - then why do you charge more for priority or express mail if you won't guarantee it. They need UPS or Fedex to take over mail delivery. I wish I could give no stars as that is what they deserve!

The system of USPS is a mess. They lost a very important document and they said it's delivered. Now I have to pay fees 385$, lost my job offer, and waited one year without a job for this document to be eligible to work in the country. Their customer service sucks and the post office (3000 Chestnut Street, Philadelphia) has no actions to help... I am so depressed because of this and I recommend everyone not to use their services or not to let them deliver your packages. Just pick it up or better to avoid them.

I had to call to file an Investigation Claim for a package that was signed off as delivered but never received. This package was supposedly delivered to the office of the apartments, but they claim they do not have it. I reached out to the sender and explained that I didn't have the package and was told to file a claim. I explained this to the very rude lady on the phone and was told that there was nothing to investigate since the carrier had done her/his job and delivered that package.
I told her that the sender is requiring this investigation in order for me to file a lost claim with them and she then proceeds to ask me what I wanted her to write on the investigation. At this point I told her that I didn't know their procedures and this was her job and not mine. She kept saying there was nothing to do. She finally gave me a number to the local office from where the package was delivered. I have been trying to call but the phone hangs up because no one answers. Worst service ever.

I shipped a package from the Haw River post office insured for 2-day delivery. The USPS lost my package which was a $2,200 dollar package and I only had $50 of insurance. I've been shipping with the USPS for 15 years and never had anything like this happen. I have contacted the USPS, but not getting any results from them.

ConsumerAffairs Research Team
The ConsumerAffairs Research Team believes everyone deserves to make smart decisions. We aim to provide readers with the most up-to-date information available about today's consumer products and services.
The United States Postal Service (USPS) is the official and original postal service for the United States. Ever since Benjamin Franklin was appointed as the first postmaster general in 1775, USPS has been delivering mail to people across the country. Today, USPS has expanded its services to also include international shipping, package shipping and priority mail.
Easy to use: Anyone can send mail through USPS by using their home mailbox or dropping their mail off at any post office in the United States. Consumers and businesses can also arrange for package pickup online, making it easy to mail packages without leaving home.
Priority Express: Priority Express is a convenient option for guaranteed overnight delivery. Fees start at $22.95, and shipping runs seven days a week, so you can get your package where it needs to go, even on weekends.
First class mail: Perfect for small parcels that need to be sent by customers or businesses, first class mail is the cheapest way to send mail that ways up to 13 ounces. Stamps only cost 47 cents, and your parcel will be delivered within one to three business days.
Shipping insurance: Consumers and businesses can purchase insurance to cover the cost of their package up to $5,000 for standard mail in the event of damage or destruction. Most priority mail shipments automatically come with $100 worth of insurance, and more can be added on for an upcharge.
Military and diplomatic mail: Send packages to your loved one who is in the military for the price of domestic shipping, even if they are overseas. Save an additional two dollars when you use a large flat rate box. You can print off a label complete with custom forms right from your home printer and arrange for home pickup to simplify the process of sending a package to the military overseas.
Best for USPS is best for eCommerce businesses and consumers.
Compare Shipping Companies
Basic Information
Company Name:

USPS

Year Founded:

1775

Website:

https://www.usps.com/