Consumer Complaints and Reviews

I had an order from eBay that was to be delivered on 3/17... It is now 3/21 and they say it will come 3/22. On 3/17 & 3/18, my package rode around all day on a truck, then was taken back to the building stating not delivered. I do understand we had 15" of snow 3 days beforehand, but there is no reason to have my package on a truck riding around all day, and NOT EVEN attempt to deliver it. I had a recliner delivered on 3/18, and UPS was at my house on 3/20 & 3/21. After talking to FedEx, they told me I could go to the FedEx building and pick it up myself... I screamed at the lady, "why would I go and pick it up myself, when I paid to have it delivered?"
I live on a private road, the end where no one lives, is not plowed. There are 5 houses at the other end of the road, and we keep that end cleared and plowed. It would take you an extra 5 mins to make a big circle to come around to the other end where we all live! It's pretty funny how these FedEx drivers can use my "private" road in the summer for a short cut, and not even slow down, you'd think they were on a highway!

I purchased a DJI Mavic Pro on eBay shopping page. The item was sent through FedEx upon which FedEx Kolkata asked me (08/07/2017) to take the delivery order as early as possible. Accordingly I went to Kolkata travelling 1500km by air to get my thing on 17th March 2017. Then FedEx gave me a delivery order addressed to the Commissioner, Air Cargo Complex, Kolkata on 17th March 2017. As the customs in India has very peculiar rules the item could not be taken as such and people at customs advised me to take the help of the a clearing agent. The matter was informed to FedEx who unfortunately gave the item as 'delivered' on 17th itself. In fact, the item is still lying with the customs Kolkata. I am not used to import rules and FedEx also knows the loop holes. They deliberately put me in such a position that I can neither take the item nor recover my money.

FedEx is the worst shipping company I ever known, I have never had the opportunity to get a package from them until last week. I ordered a package from them on Monday the 13th 2017 and they took till Monday the 20th 2017 for a overnight package. I called them about five times and because the tracking wasn't showing where it was. Their excuse was the weather from the east coast, but I got a package from UPS that took only two days from the east coast the day after my order from fedex and not only that they didn't ship it to my house. I had to pick it up, they didn't call me or notify me. I please advise to everyone to don't use. FedEx is a horrible company and the customer service is horrible as well, they don't talk or help you, they are there just to type and nothing else. There is no customer relations, you're just a number.

I would give FedEx a minus 8 stars but they don't offer that. I tracked my package saying it would be delivered today so I stayed off work to wait for it. So about 10:00 I looked up where my package was and it said attempted delivery... what? I've been here all day so I call the company and they tell me that they will redeliver at about 3:00 and the driver has been off already and they have to try and redeliver it tomorrow or I have to be inconvenienced and not to mention I have to use my gas for a package that I already paid for shipping for and go pick it up. This company sucks. Don't use them if you can. Avoid it. They are a rip-off and they will cheap you out of your shipping cost.

I used FedEx to overnight an envelope to my daughter in Baton Rouge LA on a Friday evening. I paid 61 for it to arrive by 12pm. She lives in the dorm and the driver arrived before the office opened. Don't the drivers know what time the buildings that they frequent open in the mornings? They refused to redeliver. We told them that the office does not open until 10am and to put it in the notes because the package was urgent. Again Monday morning driver arrives at 8ish prior to office opening. Again no package and I'm out 61.00. They redelivered Mon afternoon. FedEx refuses to give me credit or a refund.
How do I know I can trust these reviews about Fedex?
718,857 reviews on ConsumerAffairs are verified.
We require contact information to ensure our reviewers are real.
We use intelligent software that helps us maintain the integrity of reviews.
Our moderators read all reviews to verify quality and helpfulness.
For more information about reviews on ConsumerAffairs.com please visit our FAQ.

I ordered a futon/sofa that was left in the lobby of my new building. I live on the 3rd fl (walk-up). I HAD TO PAY TO HAVE THIS SHIPPED AND THEY JUST LEFT IT IN THE LOBBY!!! No signature, no note. I never received any notification. On the message of the delivery I asked if they can call me so I can make myself available but they didn't. If someone takes my shipment what am I supposed to do? I am a 5'5 125 lb woman- how am I supposed to bring this sofa up to the third floor?! 2 men with hand trucks and they just left it in the lobby. Lazy AF! I can not wait for the man that takes on FedEx and UPS with better time frames for delivering. Also, what happened to 3 attempts? They didn't even try!!! And even when I called to try to schedule this for a more convenient slot I was told I couldn't. What type of company is this? Why are they still in business???

I get Blue Apron delivered weekly. The driver usually leaves the box at the front door. Today, there is nothing, no slip at the door, nada. And tracking saying that there was an attempted delivery and no one was home. There was a second package I was expecting and that had the same "no one at home" message. Both are lies since I was sitting by the window waiting! Terrible company.

On 3/09/17 I have sent a package to Roxbury, MA for 8 AM delivery. I was charged about $54. The package was delivered at 11:52 AM the next day (almost 4 hour delay). When I called FedEx customer service on the 10th I was asked to call after 4 or 5 days so that the billing is completed and I will be given credit/refund. I called FedEx on 3/18 and I was told the delay in delivery was weather related so I will neither be given credit nor refund. On 3/9/17 and 3/10 there were no major issues related to weather in PA, NY and MA which is route any reasonable service will take.
So I did not understand what kind of fast one FedEx was pulling on me. I was told that all express packages go to Memphis and from there they are dispatched and Memphis had thunderstorms, and hence the delay. FedEx has an archaic centralized routing system and the route planning is inherently flawed. So when you take your package to your local facility it will go to Memphis, TN or Anchorage, Alaska and hence, there will always be a chance of weather related issue. So in this case I am paying for the inefficient planning system of FedEx.
Another important issue is, currently weather forecasting systems are fairly accurate and 24 hour predictions are useful in planning. So when I am giving the package at my local facility, FedEx should be able to predict that my expected delivery, with a high probability will be off by 4 hrs. Then leave the decision to me, whether to take that risk or not. If FedEx has dummies doing the planning, should I be responsible for their lack of insights into how route planning needs to be done? Well this is the last time I will use FedEx, which not only delayed delivery but not willing to accept its lack of sophisticated route planning system and make me pay for its incompetence.

I ordered an item from a location 70 away from shipping warehouse, less than 2 hours drive, 2 days of walking. FedEx SmartPost claims guaranteed delivery of 1-7 days. I will receive the item exactly 7 days after it arrived to FedEx shipping center. 7 days! In the meantime it will be sitting in the shipping center being "processed". Horrible horrible service FedEx! I really don't know how you're still in business. I will never use your service again even for 1/2 price.

I order expedited shipping meaning I was supposed to get it two days after I ordered a product. It was shipped using FedEx. I recommend to all companies etc never use FedEx to transport any of your goods. It has been more than a week and still, I haven't received my product, which was obviously time sensitive. I've called been promised it was to be delivered today, yesterday, the day before. It's still not here. Will it ever get here, probably not. Thanks for such awful service. I know I'll never personally use this shipper and let all of my friends and family know their time isn't valued at Fedex. Wanted to let the rest of the internet know as well hopefully.

The driver just left the package without even ringing the bell. The package was left outside for a few hours where anyone could've taken it or damaged by the cold weather. It only takes a seconds to ring the bell and that is too hard to ask for. I guess I'll take my business with another courier.

An overnight package is still not here. 2 days late. I received a package sent a day later but this package is still not here even though it was promised to me by 10:30 am. I wouldn't recommend these idiots with a box of dog crap.

I have a package that requires a signature and took the day off to ensure it was delivered. I also had errands to run so I thought I could get something done once the package arrived. I stayed home all day, no problem. The delivery email stated the package would be delivered by end of day. Just my luck I would be at the tail end of the delivery day. Well at 4:10pm I received an email that stated the package would be delivered the following day REALLY! Why even send an email stating when to expect service if your service is so terrible you cannot make your self imposed obligations. I didn't have a choice in FEDEX delivery. The company I ordered from chose the service. To make matters worse I went to the FEDEX site to print a signature receipt so the package could be left tomorrow and TADA!!! "FEDEX WEBSITE IS DOWN - try later." The order number requested is not listed in the numbers on the email - your guess I hope, is better than mine.

I have had two packages of great importance be delivered to the wrong address. One was seizure medication that I needed immediately, and required a signature. Well the FedEx guy didn't care to check on that, and he not only delivered it to the wrong address but he didn't check the identification of the person signing for my medicine. Another package of two tires was delivered to a completely different address and when the police got involved the people that had my stuff were able to blame the fedex driver. I blame them both. Who accepts a package that has another persons name and address on it. But I think the better question is, what level of incompetence does a person who delivers packages for a living, but cannot read a simple address, have? This must be the crappiest company to ever ship packages, the ceo should be ashamed that his business is such a joke. A package delivery company, famous for screwing up deliveries.

The address I gave for FedEx to deliver my package is correct as long as Fedex delivers it which I paid for. When USPS came into the mix they did not deliver the package because they don't deliver to my house. If I pay for Fedex I should get Fedex, now my package is lost in the system.

FedEx just doesn't care about small business. Over the past 3 years we have had nothing but bad experiences. I have given my business card to their drivers asking for a call back from their local station managers. No callback. I have sent emails that were responded to: "Someone will contact you within 24 hrs." Never heard back. The latest incident is still unresolved. I believe the station manager is just holding our package out of spite at this point because I sent in an email complaint.
We had two deliveries expected this past Sat. We are open 99% of the time on Sat. One delivery was coming out of Greeley and one out of Johnstown. The Greeley package was delivered as they usually do but the Johnstown package was not. Instead the driver marked our business as closed. I read this on the tracking update as I sat in my office waiting for the delivery. Of course they promised next business day delivery which would have been Monday. Still no package and as usual still no response from anyone.

I ordered a Nintendo Switch from Target.com on 3/6/17. After a day's delay it shipped on 3/8/17 via FedEx. It was to be delivered at 3 PM on 3/9/17, it was not. I contacted FedEx to find out what happened and they told me that due to weather it would be delivered the next day. 3/10/17, the package never came, I called to request Saturday shipping and was told only Target could, so I called them... to call FedEx... to request it. I was told Saturday shipping was approved and it would be there on time, it was never delivered. I was then told it would be delivered today, 3/13/17. The tracker for this package has no available shipping info and has not updated since 3/9/17 at 4 AM. I called FedEx to find out what was going on, nobody has any idea where my package is and there is nothing on record of the package.
There's supposedly cases going on with this but I receive no updates or information from anyone, and every time I call it's like starting over just to get the same info and answers. I'm then told that I should ask Target to send another of this "out of stock everywhere" item to me because they have no idea how long it would take to find, Target tells me they can't do that mid-investigation let alone because they don't HAVE any left. FedEx is a horrifically poor company who will lose your package and offer nothing to find it and reimburse you. At this point I deserve my money back and a free switch and odds are I won't see either for weeks. Never ever use FedEx for anything, they will fail at their job because they are a horrible company.

I live rurally. My US mailbox is next to the county road. My house is very accessible on a nice private road not even 1/8th mile from the county road (where the US mailbox sits). According to FedEx, the FedEx driver put my package in a plastic bag and dangled it from my US mail box. Hello FedEx Person! I do not live in my mailbox! Needless to say, the package never made it to my hands. The tracking information indicates that it was delivered at 11:something in the morning, but it does not say WHERE the FedEx driver left it. I am looking all around my house (in all the locations previously used by FedEx drivers: my front pasture fence, on the bumper of a cattle trailer, on a flatbed trailer, etc.) Not there. I will never order something one day shipping from Amazon ever again; they get FedEx to "deliver" all their one day shipping items.

The package I was receiving was a computer from Dell. FedEx sent me updates via email, and because it was a laptop I would need a signature. I appreciate that. FRIDAY. I wasn't home Friday so they couldn't leave the package. They would deliver on Monday between 10 AM and 3:30 PM. Fair enough. I made arrangements to be home during that time. SATURDAY. I received another email that they tried to deliver but I wasn't home. I was a bit confused since they said Monday. They also have a package for me from Amazon.
MONDAY 10 AM. I receive an email that I wasn't home and that they couldn't leave the package. However, they did leave the package from Amazon. But I am home and there is no package. After a call to FedEx I tell the person the situation and they ask me for the door tag number. There is no door tag. I figure it must've been delivered to a different address, there's no door tag. She tells me that either I wasn't home or the address is wrong on the package. I tell her that I am home and the delivery address on their email is correct. She will call the driver and have them pick up the package and redeliver. I'm also told Fed Ex will call me to let me know it's on the way.
MONDAY 2 PM. I received no call and I called again. I'm told that it will be there by the end of the day. They will call me. MONDAY 4 PM. I received no call and I called again. I'm told that it will be there by the end of the day. They will call me. MONDAY 6 PM. I received no call and when I call them they tell me that it's back at the station and will be delivered tomorrow. I asked about the assurances that it would be delivered today. The person apologizes. I ask if it could be delivered after 3:30 PM. The person tells me that they have placed a note for the driver to deliver the package after 3:30 PM on Tuesday. They give me a number to use to follow the case.
TUESDAY 3:15 PM. I get home and the Amazon package is waiting at the door, and a door tag saying that the computer couldn't be delivered because I wasn't home. I called FedEx and gave them the number for my case and they said they didn't have it on record. They apologized and said the driver would be back, and that the door tag was never entered into their system. They assure me that FedEx will call me in the next hour with an update. TUESDAY 5 PM. No call from Fed Ex, so I call them, and the person gives me another case number, and tells me that the package is back at the station. Perhaps I could drive there and pick it up. I have no interest in driving 2.5 hours round trip in traffic because they have problems doing their job. I ask if they could deliver it to another address tomorrow. They take down the address and assure me this won't be a problem.
WEDNESDAY 3:15 PM. I have a meeting and have only been home 15 minutes. The doorbell rings and there is FedEx with my package. At my home - not the address I asked them to deliver at. I sign for it. I ask if he had instructions to deliver it to a different address. He says that he can't do that. THURSDAY. I get a call from FedEx asking if I received the package, because they would like to close out their ticket on my case. In short. The people on the phone were very polite, but not very helpful. They told me only what I wanted to hear to get me off the phone, and didn't follow through. I would never trust this company with something I need to send, and will ask who the carrier is when I deal with companies in the future. If Dell insists on shipping with Fed Ex this will be my last Dell Computer.

Why does FedEx cost so much? This is my second time using FedEx to receive my package and it's taking so long! Are they riding horses to deliver? A standard cheapo courier and DHL is much efficient than this and they even offer delivery times. No more FedEx for me, the cost doesn't justify the service.

Let me ask you one question: Why would a delivery service that markets itself as the essential alternative for business and personal deliveries only ever DELIVER BETWEEN 9AM-5PM, Monday through Friday? I'll tell you why: because Fed Ex made the decision to conform to normal office hours. This would be fine if, like the United States Postal Service, they were given a key to get into the apartment building to place the packages by the mailboxes. Instead, every time I order products online from a company that uses Fed Ex, I have to WALK a MILE to go PICK UP the PACKAGE DURING my LUNCH BREAK at work. Completely unacceptable. Fed Ex, you're useless. I will never purposefully use your service again. You're a scab on the butt cheek of the American Dream and Capitalism as a whole. How dare you!

I purchased a Japanese style display cabinet over the internet which had to be shipped from Spain and the seller used FedEx. Subsequently I received a phone call from my local FedEx depot saying they couldn't deliver the item as it was broken so I had to go to them to see what had happened. On examining the item it was clear that it had been dropped and the item was completely broken so I took photos and got the manager to sign to say the item was broken on collection. I then contacted FedEx Customer Complaints Department and explained the situation to them, and asked them to reimburse me for my costs.
Over a protracted period they never denied damaging the item but tried to say it was inadequately packaged which was not the case so I was left with no choice but to inform them that I would therefore take them to the Small Claims Court which I did. I won my case but FedEx still refused to pay so I had to issue a warrant and only then did they offer me a part payment which I refused. The warrant was executed and I received the full amount and my costs. I think FedEx's approach is just to ignore complaints in the hope that people will give up and just go away, and in my view FedEx are morally " bankrupt," and if you feel you have a justified complaint don't give up as there are ways of getting a fair outcome, and I for one would never use their services.

Terrible Customer "No" Service is all I can say. I sent a FedEx Priority Overnight item from Riverside, CA to Los Angeles, CA (50 miles) and the package didn't arrive by 10:30 as promised. Client contacted me this afternoon and after I checked the tracking I too noticed it wasn't delivered. I went to the FedEx facility (Magnolia, Riverside) to ask for my refund as FedEx offers a "money back guarantee" even if delivery time is late by "60 seconds," or so they say in the website. When I went in to the facility they said that the item hadn't been delivered on time because the driver was extremely late picking up the packages (FedEx' fault), he was so late that he didn't even scan the packages before taking them. They couldn't refund me the money because they had to do an internal investigation and suggested I contact 1800-GOFEDEX (Memphis, TN).
Brittany, from Bristol, TN, was even worse and I was really disappointed when she tried telling me that the reason it was late was because the package needed to travel from Riverside, CA to the processing center in Memphis, TN. She insisted that the package needed to make a 3,400 mile trip for it to be processed in order to be delivered overnight to Los Angeles (horrible excuse) and since Memphis, TN was experiencing weather problems that FedEx wouldn't honor the money back guarantee. In addition, she insisted that the transaction hadn't posted (even though I paid $33.77 cash for the service) and that FedEx wouldn't help me out.
Poor customer service all around especially since FedEx has in writing a money back guarantee. Before leaving the facility they took my name and number, and said they would follow up but a company of this size and reputation needs to improve customer service. Can't fully express my frustration and disappointed because I was made to feel like I did something wrong or wasn't understanding when from the onset they said the driver showed up late and admitted it was their fault.

I ordered ski poles from a Ogden, UT company and we live 30 minutes away. The package was set to be delivered last Tuesday and now for the last seven days all I get is Local weather delay - Delivery not attempted. I have called and left messages for FedEx local office and nothing. No call back, no response of any sort. I call and talk to the 800 number and all they do is apologize but nothing gets done. The sad part of this story is that FedEx delivered a package last Wednesday from someone else but could not deliver this package. Bad service.

The package was shipped on Feb. 27, 2017 and came to my house Feb. 28, 2017 when no one home. I understand that an adult signature is required to receive the package. So I called in and asked to be delivered on Sat Mar. 4, 2017 since we are working during the weekdays. I also gave a contact number so that they can call me. That person gave me confirmation number of what she put in along with the package. As of 6:30 pm, March 4, 2017, the package still not be in. I called FedEx again and they said "THE STATION DECIDED TO DELIVER THE PACKAGE ON TUESDAY, MAR. 7, 2017." While tracking the package is still showing schedule 3/4/17 by the end of the day.
Will you be mad if you have been waiting all day for the package to come? They never, ever call and discuss anything when they decide to change the delivery date. The day they schedule to come will have no one home again so it will be a next Saturday again. It will be like 2 weeks to get the package! What the point of me calling in to change the delivery date if they decide to change the date they feel right for them to deliver? SO SINCE THEY DECIDE WHENEVER THEY WANT TO DELIVER THE PACKAGE THEN THAT'S IT! FedEx is SUCK... SUPER, SUPER SUCK. I e-mailed them exactly what I wrote above adding apology for those people who got yell at and hung up on.
3/5/17 they e-mail me back asking for my contact # and package information that sent out by LG. It was my cell phone that I sent in to repair. I still have no idea when I will get the package. This is very stressful. Next time I have to be involve in any shipments. I will ask them NOT to use FedEx! Their image to me seems like most reliable services but THEY ARE NOT! FedEx is the avoided list. Remember FedEx is SuckEx!

I live in a rural area of California. FedEx covers the area like a glove. I placed an order for beehive equipment on Monday and my 410 lb order arrived this morning at 10:00 am. The delivery person is the same man who has been delivering for the last 2 years. Service doesn't get better than this. They're a 5-star service.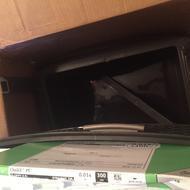 I should have got the hint that something was wrong with my package when the estimated delivery date was unavailable after it showed it was going to be delivered March 1st. After a while I thought "maybe someone forgot to scan it". Well you could only imagine my excitement when I saw that my package arrived today, unfortunately for me that was short lived. What looks like my package was ripped open and then poorly retaped to make it seem like nothing happened. A scribble on the side asking for the sending address and then a hand written sticker of my address next to it. I took a deep breath and opened the box. My dresser was missing the top piece and was completely smashed, that's not even the worst part! Turns out I ended up getting someone's medical supplies in my box!!!
I quickly contacted FedEx and explained the situation, the representative told me they will contact me back about the situation. They did and I answered to a rude person who after hearing the situation told me " just throw it out " and then hung up. I couldn't believe it not even a "sorry" or "we're gonna look into how any of that happened." So now I feel extremely guilty having to figure out what to do with this very expensive equipment that someone somewhere needs badly but due to this company's lack of professionalism I'm stuck with.

I receive prescription via a mail order house that insists on using the POOREST delivery service in the world! I live in a rural area. That said, UPS and FedEx Ground have never had any difficulty delivering to (finding or accessing) my residence. Even through the winter. We live off the County road, which is plowed and we use a tractor to plow our own road into our place. We have a published telephone number. Of the numerous (10+) orders shipped, FEDEX EXPRESS has never delivered one to my residence. I have called numerous times and placed complaints and his answer has been to put the package in a plastic bag and hang it on the USPS mailbox 11 mi. from my residence with no notice of its existence.
Between trips to the mailbox my neighbor has taken it off the highway and placed it next to the mailbox. My letter carrier has been kind enough to put it inside the mailbox (which is illegal) and also has placed it in a lockbox at the post office (25 mi. away) leaving me a key in the mailbox to pick it up when we go to town. The last time I made a complaint, I was assured that his manager would contact me within 24 hrs. I'm still waiting, that was 6 months ago. My neighbor called me again this morning and told me my package was again at the mailbox, but was actually in the highway this time and had she not stopped on her way to work and moved it, it would likely have been run over! Is there nothing that can be done legally with these idiots? How do you stay in business when you're such a poor excuse for an operation as this? Even complaints go nowhere and do nothing!

I missed a delivery on Monday 2/27/17. I called FedEx office, they told me it would go out for redelivery following day, it required signature so I waited all day. I called FedEx, they called Pacoima offices, they told me it was on the truck and would arrive between 3-5 pm that day. I waited till 5pm. I called again and was told the package was 30 minutes away. No package, I called again and was told it never went out. The 2 prior calls I was lied to, which I find shocking. I was then told the package would be delivered at 9am the next day.
I called the next morning and fedex said it was being sent to a fedex office in Studio City. I said "I never requested this", they said "someone did online". That is impossible I've been home waiting for two days now. I believe someone at Fedex changed delivery because of my repeated requested to find out about this package. I have lost all trust in FedEx as a ethical company and still cannot believe I was lied to at so many different occasions.

Not please with the service. Package, tracking **, shipped from Long Beach, CA on 2/24/17 and was to be delivered on 2/28/17, still have not yet received. The Tracy, CA hub center not very helpful getting me the package, and gives me bad information, and does not call me back timely. I am always calling to get this resolved. Still waiting patiently, and its now Thursday, 3/2/17 and still waiting to receive this very important package.

ConsumerAffairs Research Team
The ConsumerAffairs Research Team believes everyone deserves to make smart decisions. We aim to provide readers with the most up-to-date information available about today's consumer products and services.
Since it's official opening in 1973, FedEx has been focused on delivering products for consumers and businesses efficiently and quickly, utilizing air transport for express shipping. It has evolved since then to include international shipping, ground shipping, FedEx Freight and FedEx Office, which is a physical location where consumers and businesses can pack, ship, print, copy and perform other important tasks.
Fast shipping: The whole point of FedEx is to get packages to their destination fast. Choose between ground or air shipping, depending on where your package needs to go and when it needs to get there.
FedEx Freight: FedEx Freight is for businesses that need to ship heavier and larger cargo and freight. Generate your bill of lading and set up your shipping preferences online for maximum convenience.
Air/ocean freight forwarding: Businesses who need to ship freight overseas can easily utilize FedEx's Air/ocean freight forwarding service. Download all the forms you need, including customs forms, from the website, then pass them on to your carrier.
Temperature control: Businesses that are shipping freight with temperature sensitivities can utilize FedEx's temperature control options. Temp-assure ground and air keep  your cargo cool by placing it in a temperature controlled container.
FedEx Delivery Manager: Take control of when your shipments arrive by signing up for FedEx Delivery Manager. This free service allows residents to customize their delivery time, choose to have their package left at a FedEx delivery location instead of at their home, receive delivery notification or request a vacation hold.
Best for FedEx is best for individuals and businesses that need to ship items fast.
Compare Shipping Companies
Company Name:

Fedex

Year Founded:

1971

City:

Memphis

State/Province:

TN

Country:

United States

Website:

http://www.fedex.com/us/