Consumer Complaints and Reviews

I purchased this card wasn't approved. When I proceeded to receive my money they ask for a receipt of purchase and a photo I.d. to prove I purchased this terrible product. Keep in mind that in order to register online you have to scratch off the designated number which is activated until a purchase. So the low life's try to explain to me that during the hour long process of me trying to get registered that basically I couldn't be Antonio even though I gave information that only I would know. Eventually I talk to two supervisors - first a woman who arguably the worst customer service representative I have ever experienced with. They proceed to argue with me and not try to help the situation because I was calling their product shoddy and a scam. And through this terrible two hour experience they gave me a reference number to contact them back for my refund which they both indicated to me would take four to five weeks. I waited...
Eventually I had to do what I didn't want to do and that was call those terrible customer reps back. I contact them, give them the reference number I was given and they tell me that no money has been refunded and that I need to send a photo I.d. and receipt after talking to two separate supervisors who coaxed me to believe that I was getting my refund by giving me a reference number and so forth. Really they willfully deceived me. What class! And this is all of 65 funky dollars and they have gone to unprecedented amounts to piss me off. They asked me to go back to the exact store where I purchased this and ask for the receipt and I.d. The nerve! They do this to ensure that you use their terrible scam. Worst experience ever. Wouldn't wish this on anyone. The absolute lack of accountability from Visa, Bancorp, and the worst of them all MyVanilla.

Wow! I cannot believe how terrible my experience with MyVanilla. I went to purchase $25 card at a local 7-Eleven store. I cannot activate it on-line. After a long struggle, I found out that MyVanilla has a database from over two years ago. Still... not activated. After several calls to them, I was told I would get a refund in 45 days. Four months has passed. No refund.
Called again. I managed to get a pin, but the card is still not activated. Their process to activate it is TERRIBLE. It took me 30 minutes because their fancy web page froze up a few times. Security question answers can make it freeze up. Then you have to redo it all over again. I redid it four times. Frustration level is solid 10/10. The reload pin I have from 7-Eleven is NOT 10 digits. I am totally lost. The 7-Eleven can't help. They just sell it. The MyVanilla card telephone line doesn't even have a selection to get to an human to solve this. Frustration 10/10.
DO NOT PURCHASE THIS CARD. You will have problem after problem. You will regret it. You will lose approx $3.95 per month just by having it. What a waste of time. MyVanilla - you get a solid ZERO stars from me. 7-ELEVEN - you get a solid ZERO stars for doing it wrong from the very beginning. It started when they sold me a $25 card when the minimum is $30. Then, everything gets mixed up. Nobody can fix it. It is stuck in world of complete stupidity. RUN AWAY FAST from using MyVanilla.

I have two $25 Vanilla Visa gift cards. When I tried to use them they were declined. When I tried to check online-I got no information. When I used the company's automated phone system I got no information. Finally I was able to talk to an agent who told me that these cards are EXPIRED. When I asked how can a card that said expires on 06/2024 be expired on 10/2016 they said that a research team would need to investigate, and in order for them to start an investigation, I had to send them a copy of drivers lic. (or other Gov. type of ID with photo), my social security number and the original receipt with the place of purchase and method of payment.
I asked to speak to a supervisor (named Laurie) who basically said the same thing "too bad, but if you do not meet the criteria to start an investigation we cannot help you." I stated that I did not have the receipt but would be ok with giving them my personal information, but she said she could not assist me, so basically what they did was brush me off. The cards themselves not only say that they expire on 06/2024 but on the back it clearly states that "CARD FUNDS NEVER EXPIRE." Nowhere on that card is there a disclaimer that states that "if you have any issue you need to furnish the company with your ID-SS number and receipt of purchase."
Most of the time when you give or receive a gift card you do not give or get photocopy of the person's ID-their SS number and the receipt. So basically this company is a scam. My question other than to vent is, to ask what if anything any of you have done. Do you just accept that this company is a fraud and toss the cards or have you pursued the issue? I think I will go to my local small claims court and file a case, even if it costs me more than the $50.00 dollars of the cards, because it may be only a small amount but if they do this to say 1000 people that cannot furnish them with all they demand is 50 thousand dollars and so on, not including people who simply give up. Suggestions are appreciated (Note: Giving them 1 star because the system will not let you not rate them).

I received a $100 Vanilla Visa Debit Card as a gift from my sister. I still have $28 balance. I have tried to use the card at three businesses and it does not work. When I called the number on back of card, I got a message that it is no longer in use and I was given a new number to call. When I call that number, I am told to leave a message and someone will call back in 24 hours. I have called 3 times and no one has called back. I tried going on their website, and I get nowhere. I cannot check balance or talk to customer rep or request a replacement card. I feel this is a rip-off. What happens to the $28 balance?

I got this Vanilla card as a gift a year ago, forgot about it and recently tried setting it up. Won't take my information or another family member's. Going through phone prompts many times leads to nowhere or the automated call just ending. Please think twice about purchasing one of these to save yourself a huge headache. It asks for my car and home information, and when I put in what it asks, it tells me the info isn't correct. Currently on hold for about 25 minutes, after saying about 5 words to the rep I've got. What a fun way to spend the afternoon. Was told I need to give them a copy of my Driver's License, Social Security card, the receipt from over a year ago and proof of address. This is why I prefer just giving people cash instead of being fancy with a card.
How do I know I can trust these reviews about Vanilla Visa Gift Card?
611,656 reviews on ConsumerAffairs are verified.
We require contact information to ensure our reviewers are real.
We use intelligent software that helps us maintain the integrity of reviews.
Our moderators read all reviews to verify quality and helpfulness.
For more information about reviews on ConsumerAffairs.com please visit our FAQ.

I went to CVS and I bought the MyVanilla debit card cause I wanted to buy something online. I thought it was a prepaid card and I'm only 13 so I tried to set it up and it asked for my security number. Now I can't order stuff and I can't do anything about it. I tried calling customer service. It keeps saying my card is invalid. I'm NEVER USING THIS AGAIN. I WANT A REFUND!!!

Too bad you can't provide a minus star rating for this product! My sister bought this card for my birthday, but I forgot about it and when I went to use it, the monthly fee of $2.50 (which starts the seventh month after purchase activation) had used up all $100 of the balance. I contacted Vanilla Visa customer service, explaining that I never even opened the envelope, and they basically said TOO BAD.
Conversely, my BF gave me an American Express gift card, and although it showed as expired on the envelope (not on the card as Vanilla Visa), when I checked the balance, it was STILL GOOD 3 years later! I will only buy American Express gift cards from now on and will be advising my many friend/family/colleagues to do the same via social media (LinkedIn, Facebook, Twitter). TOO BAD you couldn't honor the purchase value, Vanilla Visa, as you're going to lose a lot of business on the sale of these cards from now on, as I am connected to over 1000 contacts and they WILL BE SHARING your scam!

This was and is the first and last time I will ever use this company. I was planning on getting my daughter a vehicle and I wanted her to use the cards for any purchases she might incur however before I could even give them to my daughter somehow they were used. The cards totaled up to $2000.00. I called the customer service line immediately and was told what to do to start a claim. I did everything I was told. I called and was told I had to wait due to them not having my claim information. I then had to call again 10 days later and was told again they still are unable to find my information and to refax my claim paperwork which I did then I waited 10 days again. Called in and was told I had to wait for them to investigate which can take up to 60 days. I said ok no problem.
I waited and waited then called on 10/10/16 and was told my case was closed and nothing could be done because I took too long to put in a claim. Cards were purchased on 05/12/16 and claim was started on 05/14/2016. I called this company for help immediately. I even had another card for $500 that was refunded to me over the phone but the balance of $2000.00. I had to submit a claim and wait and wait to now be told "Sorry we can't help you." This company is by far the worst I have ever dealt with and I guarantee I will tell everyone I know about this issue and this company's unwillingness to help with this issue. If I'm in a store and I see anyone purchasing one of these cards I will do my best to change their minds on this very very bad purchase. The sad part is I still have all of these cards in my laptop bag. I am very displeased with this company and will be sure to do all I can to let other customers know about this issue.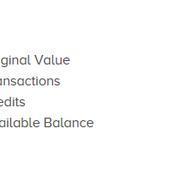 I received a $25 Vanilla Visa gift card as a gift. I spent $5 of it. When I checked the balance on this card, it states that I currently have only $0.26. I am a college student, and every dollar counts for me. So when I found out that the card in my wallet had been slowly eating its own funds, I was more than upset. I had no idea that this card had an inactivity fee! It was not printed on the card, or on the website FAQ. It was not even stated in the online balance summary. In fact, it states that there are "No fees after purchase. Spend your money on what counts."
What an absolute lie. If you are considering getting your recent graduate a gift card, please consider getting one to a specific store or restaurant (like Subway, which does not expire or have any fees), or sticking to cash. Please, I beg of you, do not purchase a Vanilla Visa. You cannot even email this company for complain, only call or snail mall. It is a small miracle that these swindlers haven't already taken my quarter just to take me out of my misery.

Never had trouble with prepaid cards before but there's something shady going on. My card was never activated ($95). One Vanilla said I had to email copy of receipt, copy of pkg & copy of my drivers license (comp policy - right). I don't think so. I'm going to my local bank that my purchasing cc is thru & filing fraud charges. Won't do this again.

I purchased over 250.00 dollars of your gift cards at our store in Yucca Valley Ca. I used these cards for adult sites which I purchased different packages for the site with them. This site charged me 380.00 dollars on my home phone bill, which was not authorized by me. I used your gift cards for this site and they deducted the money from the cards for different packages.
It is fraud, because I did not give them permission to charge my phone. I bought these cards for the sole purpose of paying for my phone calls. I did not want my home phone charged for this adult site. I tried to make contact with your customer service with no success. I will not buy any more of your gift cards because the adult sites say that they do not accept the Vanilla Card, which is confusing because they did deducted the money from the card. I would like an investigation about these charges on my home phone. 9/28/2016.

I bought this card thinking I could use it as a reloadable credit card during my time travelling rather than using my Australian credit card - big mistake. On top of the $6 purchase fee, I would have needed to pay an additional $6 per month to use it and reload it. I COULDN'T EVEN REGISTER IT because my address was Australian and it wasn't linked to Canadian databases - how dumb is that? I wasn't even able to enter my Australian address because only Canada was an option in the address fields.
The customer service line offered no solutions just infuriatingly useless apologies and an offer of a refund which would take 40+ days by cheque. CHEQUE!!!! WHO uses that ancient form of payment/refund anymore!??!?! Of course they had me on hold for 25 minutes while their supervisor got off other calls. That supervisor must have been fielding calls from a hundred other pissed off customers. Very put off MasterCard - don't buy this gift card. It's a nightmare.

All 3 of MyVanvilla card Mastercard have been charged with amount I did not authorize like a charge to a hotel in Vegas and I was never there and where to send me a dispute form to fill out, never got it. Asia site charge my Mastercard $15.99 four times and I did not do these then.

Last Friday I purchased a Vanilla Gift Card. When I went to use it 2 hours later it was declined. I call and they said it was not activated correctly. Well I sent them the receipt that showed the activation number and all the information that they need. Here it is 3 days later and nobody will tell me where my money is and will not let me talk to a manager. I have spoken to 6 different supervisors and 2 Lead supervisors. Charles the one lead supervisor when I asked where my money was and that I would like to talk to a manager. He said I would have to call back after 9 am to speak to a manager. When I asked for the corporate number he hung up on me.
So I called this morning and a a Supervisor of the name of Latisha ** hung up when I asked if she could tell me if the store I purchased the card sent them the money and when I check my card has a zero balance. Where is my money? She hung up on me. I did call back and a woman did give me the corporate office number 800-352-3084 which no one else would. Well I did get a hold of a woman that was very helpful BUT now they say the tracking system is down. How convenient. Well here is why I am making a big stink, I put money on this card so I could pay my electric bill online. I could not get the money together until the day it was due. Now my electric payment is past due and probably will be shut off. I will never get another one of these cards again. Just think what someone would have to do if you gave them one as a gift card. This company is a scam!!

I bought this at Walmart recently, very eager to put some cash on a card to do a little online shopping needed. I tried registering on their site several times, and they rejected my application each session. I assumed this was just the new Walmart MoneyCard under a different name, but boy was I wrong! I had to call Customer Service, after going through a slew of different options for help. Actually got in contact with a human being after struggling and waiting.
I cannot reload this card because it's "faulty" or something, because the helper tried to register me and it rejected my profile again. So she said I was allowed to only spend it online, so it's activated (FINALLY). I would NOT recommend ANYTHING under the MyVanilla Card umbrella... no debits, no gift cards, ANYTHING! Far too much confusion and frustration! Back in the day, I got a card from Walmart, activated it through the dang receipt on the phone, and that was it. Their practices seem shady!

Daughter unable to register card (as she was not 18 but that tiny print is unknown until after you purchase and open package to see that minors cannot use it) so after trying to register in my name, etc. the system would not accept it. After calling Vanilla, I was told I had to submit front and back copies of my driver's license, copy of current utility or insurance bill with address, copy of receipt showing I purchased card (who besides me, keeps those?) and a copy of the card. Seriously!
I then submitted everything and no one did anything but put a note on file that it was too dark. No one called or emailed me. I call back and now they want copy of my signed social security card, current utility bill with postmark (as if date on bill is not enough) and then they can activate the card. I already paid for the card and the money that is on it... Sending my driver's license was bad enough, not a chance I will send my social security number! What a scam!

I do not understand how you can purchase a gift card for $150, never use it, and have a balance of $34 all just because you didn't use each month and they charge an inactivity fee. This is a complete rip-off! Big companies in Big government pockets is all I can think of as an answer.

I bought a MyVanilla card at our local dollar store, because it was convenient for me to load & use (I thought). I registered the card when I bought it, & was told that my permanent card would be mailed to me. When I received the card I put the temp. card away to keep for my records. I am so glad that I did not destroy the card, because when I got the permanent card I went and tried to Reload it at the store it kept saying to Activate the card. I came home, called customer service. I finally got to talk to a human. I explained the problem I was having and they said that I was not who I said I was and in order to assist me further I would have to either fax or e-mail a copy of my ID, My Social Security Card, and proof of Address.
I got the temp. card back out and the entire number was different even the security code on the back of the card, so I went back to the store to see if maybe they had anyone else have the same thing happen to them. I was told that they had never heard of anything like that. It should have been the same number that I registered to begin with. Needless to say they are not going to get a copy of anything of mine except maybe a copy of this letter. Just thought other buyers of the MyVanilla Card might be interested to know, so they can be on the lookout.

I received a prepaid Vanilla card as a gift. The card said it had $25 on it. I stuck it in my wallet and forgot about it for several months. When I tried to use it it would not work. Said it needed to be activated. Went online and it wanted all my personal info including social security number to activate it. I called customer service to see if they would activate it without my social security number because there was no way I was going to give that to them. I was informed due to inactivity of more than 90 days the card was now only worth $5. The operator rudely remarked that these fees were clearly in the terms and conditions and I should have read that when I purchased the card. I informed her that I did not purchase the card and never would. RIP OFF all the way around.

I purchased a $100 Vanilla Visa Gift card from CVS. I paid for the card and the card WAS activated at the checkout. The receipt even clearly stated card activated. I went home and tried to use my card online only to be declined. I hopped over to Vanilla Visa website and made sure my zip code was entered etc when I suddenly noticed the transactions. (Incoming Transaction): 08/05/2016 04:38 PM. INCOMM ** Card: First Use $100.00. (Outgoing transaction): 08/05/2016 04:38 PM GC TRADE AKRON, OH. Reference: ** POS PreAuth: Checking: No Account $100.00.
Note the date and time, both are at the same time. I did not make payment transaction! No one had access to the card and the card was not even taken out of the packaging for at least another hour after the debit time. I contacted Vanilla Visa and was told basically there is nothing they can do until the transaction has cleared. I told them I never made the transaction and even stated the time between credit and debit was 0! Someone at Vanilla has screwed up. So now I have to wait 7 days and then I HAVE TO PHONE BACK and ask for a refund package form to be mailed out. So the whole process is going to take me about 1 - 2 months to get my money back! I WILL NEVER, EVER BUY A VANILLA VISA CARD AGAIN. EVER!!!

I purchased a My Vanilla card ostensibly for my niece to take with her to college. I figured, being the good aunt, that I could reload it for her from my town when she needed extra money away from home. Seemed like a good idea at the time. Problem #1: When trying to set it up online in her name, we were shocked to discover. She doesn't exist! Never mind that she has a driver's license, a bank account and a passport. Called customer service, and they also say they can't verify her existence. Oh, and they required her SS number. They asked me to email them a copy of her driver's license. I DON'T THINK SO!!
Problem #2: The good aunt decides to just directly deposit money into my niece's checking account here so she can use her bank debit card. So, I decided, I'll just register the card under my name to get my money off it that I put on initially when I purchased the card. I got all the way through the setup process, made a PIN number, etc. then somehow the new PIN that I JUST made wouldn't work. I had to call customer service again and start over. Trying to get a human takes forever although both times I did get someone who spoke English correctly so that was a plus at least.

Purchased a One Vanilla card for 300, registered my zip code on their website. Keeps getting declined trying to use it online! DON'T BUY ONE VANILLA CARDS! THEY SUCK!!!

This company vanillacard.com is terrible. They want your social security number for a prepaid card? I added money 20 bucks onto card and it ate my money like Pacman. People seem to steal identity there too. Rude, rude people. Don't know if they are qualified too. Ugh. Beware...Vanilla Card. Company bad.

I have called multiple times trying to get an address for this bank they use to transfer money into my daughter's account that I in school overseas. How can't they provide me with the address of the bank they use!!! I called customer service and of course they were not only rude but no help! I will never ever use this service again! Thank you my Vanilla for leaving my daughter in a foreign country with no way to receive funds! Disgusting!

When I went to Walmart I bought a my Vanilla Gift Card. I put 195 dollars on it. I paid when I got home. I was buying stuff on Amazon and my card kept on getting decline. I didn't even buy anything on it yet. Then I went to eBay and a bunch of other stores and the card always got decline and I tried calling the number. They kept on hanging up on me. I even went on the website and it tried to activate my card and it kept on saying my information was wrong even though it was all correct and it still didn't work and I can't buy another one or refund it. I was very disappointed. Never going to buy again. I don't have enough to buy a different one.

So got a gift card. Wanted to play a game. Card would not work every time. Declined over and over... I did a Google search some said you had to register the card. I go online to Vanilla's website and did every zip code around me none of them worked. So I called their 800 number. No joke. One and a half hours later I got someone one the phone. Took 20 mins for him to understand the problem. Said it was fixed. I still can't buy anything online. This is crap. Always get the Amex cards.

One of my family members gave me a OneVanilla prepaid visa card for my graduation and it was a balance of 50.00 dollars and so I went on amazon to buy a cell phone case for my phone. So then the next day which is today I checked the balance of it and it was 33.04 cents left on it... And I found another case that I liked on ebay and I proceeded to check out and put my prepaid card information on it. Then it tells me "you need to put a different card in or check if the card number is correct" and I check it like 10 times and nothing. So I logged on my vanilla card account and it said I made a transaction today. One in Las Vegas around 8:27 and one in Delaware around 8:47 and I'm from California. How in world would I make transactions all the way over there and in 20 minutes difference... And I tried calling the company and they wouldn't answer. But does anyone know what else I can do.

I bought this card for someone else at their request. This card preys upon individuals already having financial problems. Trust me, the Vanilla Visa Card (I'm shocked that Visa would even allow their name to be associated with this horrible card... go figure). The funny thing about this card is that it is the preferred card for Escorts and Strippers. Again individuals, mostly female, who are having a rough go of it. The card is also heavily tied and recommended by a website called "Backpage", which caters to the Adult entertainment world... how fitting. Even though I know that the government regulates the credit card industry, it needs to clamp down on this card and others like it.

My father passed away July 2nd 2016 and I spent 10 hours yesterday going through piles, piles of receipts of cash transactions through wire transfers, moneygrams, etc. Somehow OneVanilla prepaid Visa card was used in the scam to take all his money. I see a loss of upwards of 75,000.00. It appears to be tied to a Nigerian fraudulent UBA bank. They appeared to transfer funds from stolen cards using OneVanilla card and my dad thought he was getting a percentage profit to transfer funds from this card or he was getting "paid" for transfers using this card.
After looking up reviews on UBA African Bank I was not surprised to see this was one also was fraudulent. He was involved for several years and was an intelligent man but always looking for a quick get rich scheme. To be involved for so many years he had to feel he was seeing a profit. They are very organized and very quick to move money. He was sending wire transfers all over the world from Walmart. I haven't figured it out quite yet but I know this card is involved. DO NOT buy this card and I will be at Walmart today to investigate further and will be sitting at Attorney General's Office 9 am tomorrow.

I purchased this card from Walmart for $250 on 3/29. I only made 4 transactions and on 4/4 there was an unauthorized charge for $201. When I discovered the issue I opened a claim and submitted all of the requested documentation. I was advised that they would conduct an investigation and if the charges were found to be fraudulent I would receive a refund in 90 days. In June when I contacted them to see why the funds had not been refreshed I was advised that they had to allow the vendor in question 45 days to respond and that I should see a refund on 7/1. If I do not see a refund on 7/1 we are definitely going to have a HUGE PROBLEM. After seeing the multiple reviews from others I'm not hopeful... Wish me luck!
Vanilla Visa Gift Card Company Profile
Company Name:

Vanilla Visa Gift Card

Website:

https://www.vanillavisa.com/product.html