Consumer Complaints and Reviews

I had to load a bunch of personal information just to "register" the card then I activated the card and I still can't use it. I have called the company, I have tried different stores etc. and everywhere I go the card is denied but I have money on the card. I have been fighting with this card for a month and I still can't buy anything with it. SO MAD!!!

I went to the dollar store to get me a prepaid Vanilla Visa debit card and I put $45 on it to shop online instead of using my bank card. So I set up the card on the website and it sent me to a login but I didn't have the login information. So I called the customer service and they told me my information was invalid and they were going to report my card as "lost or stolen". At this point I'm pissed the ** off , so the lady asks for my social security card (in color), the front and back of my card, a utility bill for my current address, and the receipt of purchase.
For ONE, it's almost tax season time. Y'all not fixing to use my ssn to file y'all taxes then I won't be able to file mine, hell to the no. For TWO, y'all are just some scam artists conning innocent people out their money. Y'ALL WILL GET SHUT DOWN ONE DAY! I'll be glad when y'all do because this is just ridiculous. You can't even get a gift card without your money being taken. So now I have to just let them take my money monthly since they do that too. If you go to a store & you're looking for a prepaid reloadable debit card or gift card, I recommend you don't get the My Vanilla debit card!!!! You won't get your money!!!

When I logged into www.vanillavisa.com the layout of the website was confusing and sloppy. I was trying to register a gift card I had received for Christmas. Finally after about 10 minutes I learned how to do so but it would not accept the ZIP code so I went and typed it at least 15 more times then I looked up a list on Google of my surrounding towns' ZIP codes. I made it to the 300th one when I gave up. I will be calling Customer Service tomorrow to see if they can retrieve my money.

On Dec. 14, 2016 I purchased 7 prepaid gift cards $500.00 each totaling over $3,500.00 for holiday gift at CVS in Manhattan for our corporate BOD members. However, once BOD members tried to use those cards, all 7 cards balance were 0 and actual card numbers inside the box did not match with the card number shown on the box which was scanned at the CVS. I made a claimed to both CVS and Vanilla but they did not take this fraudulent scheme as seriously. I made a claim on Dec. 17, 2016 to both CVS and Vanilla, and as of now, it is still not resolved and CVS is claiming that it is a VANILLA issue there is nothing they can do about it. I am still fighting for the refund and/or replacement card, but as of today, Jan. 11 almost a month... still don't have a refund and replacement card on my hand. Getting really tired of fighting and don't what I can do more to get all cards or refund back.

Additional transactions were posted as deductions from Aldo and I did not make the purchases. The girl put them in as credits two times because she made a mistake but Vanilla Gift Cards do not input credits only purchases. That is why so much money comes back to Vanilla Cards and the company gets rich. Retailers insist on putting refunds back on the cards but the gift card will not add back the refund to your balance. I just lost 42$ because the Aldo Girl rang a pair of earrings three times per her mistake and issued me a refund. Vanilla Posted them three times as purchases even though it should appear one time for 16$. We all need to report Vanilla Gift Cards to our States Attorney's Office in the State we reside in asap!
This is why so many people never get their full gift card value. Never get refunded on your card.I am going to file a complaint in Fla with the States Attorney now. I had a 250.00 gift card from Christmas. Cheated out of 42$. I printed out my Vanilla ledger online on their site. The 16.03 and the 26.73 should have been credits from Aldo. The 3rd Aldo charge for 16.03 was correct. Vanilla owes me 42.76 dollars.
How do I know I can trust these reviews about Vanilla Visa Gift Card?
673,068 reviews on ConsumerAffairs are verified.
We require contact information to ensure our reviewers are real.
We use intelligent software that helps us maintain the integrity of reviews.
Our moderators read all reviews to verify quality and helpfulness.
For more information about reviews on ConsumerAffairs.com please visit our FAQ.

Well I bought my Vanilla card on the 24 of Dec. 2016. Today is 30th of Dec. My money still has not been put on yet. Problem Vanilla card turned off the card for no reason. Then they tell me I have to go back where I bought it. Well where I bought it said it's in the system. Vanilla card says they see it but it didn't process. Tell me "send in your info so we can verify it's your money." So I Did it in triplicate. "But I never gave my ID at purchase so why would I need it now?" I asked. No answer to that. Your receipt isn't enough info for them I noticed.
Update: sent all the paperwork, received confirmation from the company, have the emails as proof. And they still tell me they didn't get the paperwork. Customer service has no way to talk to the people who working on your card so called. This company knows exactly what's it's doing... I was buying my child a gift for Christmas online and that transaction never happened. I was never able to get the gift I wanted because my money never showed up on my Vanilla card. Now it's a game to them to give me my money. If there anyone else I move for a class action lawsuit.

I was told I had a zero balance on a $200.00 card when I called the customer service line. I was told the money would be put back on the card after my grievance was submitted. I started the process then was diagnose with stage 4 lung cancer where all of my time was being consumed by my health. After awhile I got my strength back after treatments, I again continued on the journey of getting my money put back onto the card.
Today 12-28-2016 I received a letter stating recovery efforts was to be submitted within 60 days that the transaction cleared & my claim was outside of this time frame. Jeez! I'm sorry, I'll have to schedule my illness better in the future. I explained at the time my diagnosis. I receive at least 4 cards a year from family members on holidays & I have always purchased at least 12 of them a year. As of today I will give cash & explain to my family why I will no longer accept any visa cards. I will also be canceling my visa credit cards & going only with American Express. Now wouldn't we all like to know where the $200.00 went, I know I want to know & where the rest of the monies are going that this company scams off their customers!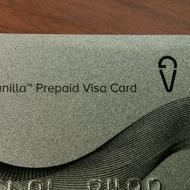 My son unfortunately received a gift card for Christmas. It was declined and when I tried to check it online for him, was given an error code. I called the "customer service" line and after being hung up on repeatedly, finally got someone on the line after 30 minutes. I relayed the problem to the customer service rep and explained to her that I also had the receipt showing that the card had been activated. As I did not have the receipt with me, I am now having to waste more time calling back and trying to have this issue corrected. From the other reviews that I read, my son will have to wait quite some time for an issue that is obviously reoccurring with this crappy company. Don't waste your time and money!!!

I received this card as a bonus at work and it will not scan at any stores as the magnet must be out. I called twice and they just told me to wait awhile and try again but I have done that, it will not scan. They have horrible customer service and basically the only thing they can do is send a replacement card in 7-14 days. I wanted to use my Christmas bonus to shop with but now I can't and by the time I receive a replacement card Christmas will be long over. We received this same type of card last Christmas and I had problems with them then too. I am going to advise the company not to buy this brand of card again as they take your money and then you receive no help from them when there is a problem. DO NOT WASTE YOUR MONEY!!

How is it that this company is permitted to continuously rip off customers? They are permitted to sell these gift cards through retailers but NO ONE supports them. Consumers continue to purchase these cards in good faith as gifts for others yet Visa provides no support--they just rob you of your money. I am extremely disappointed in Visa. Shame on you for putting your name on these cards, taking money from honest consumers, and then provide no service. I just wish I had read all these other horrible reviews prior to purchasing my gift cards. I have to say, I will NEVER purchase a Visa gift card again and you best be warned to do the same. BUYER BEWARE with these cards. VISA IS A RIP-OFF AND A SCAM!!!

All I can say is Vanilla Visa card do suck. What a waste of money. So much hassle. They take your money and then can't access the card. Wonder how I can get my money back from them. Sad case. Don't use them.

You would think a company as big as Visa would care about customer service. I bought my Vanilla Visa at a local drug store; and much like the rest of the angry customers online it was declined. I called the number on the back of the card and was informed that I would have to send a picture of my ID, a picture of the receipt, and wait 3 days for them to activate the card I paid for in cash. Why is my ID even requested? I didn't use it to buy the card, the ID is completely irrelevant but worth waiting three days for some ** at Visa to evaluate? My need for the card was a time sensitive purchase, I am now losing money everyday it takes Visa to get their ** together. How about those who lose their receipt trusting Visa to do the right thing? DEFINITELY GO WITH MASTERCARD. YOU ALL ARE ONLY THAT 5 DOLLAR FEE TO VISA AND THEY WILL ROB YOU FOR MORE IF THEY CAN.

On the website, getcardbalance.com, it clearly states that there is 24/7 customer service. This couldn't be farther from the truth. No matter what information I enter through the website or the 800#, I keep being told that the card is invalid and then when I choose to stay on the line to wait for the next customer service rep, it automatically hangs up on me. Do yourself a favor, next time you want to send a family member or friend some money, either send it via wire transfer or fold up a nice crisp bill and put it in an envelope. ANYTHING would be easier and much less hassle than this P.O.S. card. What a ** waste.

My card has been declining since I purchased it. There is no way for me to check my balance online or over the phone. I feel like I just got ripped off and I was going to use that money for my bills. Where did the money go One Vanilla?? SCAM!!!

If I had known about the hassle to get my refund put back onto my VANILLA prepaid, would have never considered purchasing the stupid card. HERE it's going on over 1 week. NOT a refund to be found. I get the runaround every time I call to inquire. Meantime I have close to 100 bucks out there floating around. Consumers I urge you NOT to purchase the VANILLA prepaid visa cards. It's a BIG SCAM AND CRUEL JOKE.

This visa gift card was activated. It is a $25 card. I went online to use the card. No matter what company that I used, the card declined. I went on Amazon and tried to use for a lesser amount/split transaction. They did a pre-authorization in June 2016. The transaction declined which now leaves a balance of 2.52. I never got to use the money on the card. I called Vanilla Visa, spoke to a rep in July. She told me they would replace the funds. I went to check the balance - Nothing has been refunded. I spoke with Crystal, she said "I'll email a dispute form" and gave me a ticket #. Haven't received it yet. Spoke to a supervisor named Jay, he said Amazon took the money. It was a pre-hold on the card. This is a SCAM company. Do not purchase these cards. They should be put out of business.

Got card and tried to activate several times and would not complete activation. So call customer service several times and finally got through. Was told they could not activate card. "Must send all your information in and we'll activate in 7-10 days." So sent in all the information and it's been 20 days and I have got no response back. Tried going back to Walmart to get a refund and they will not honor my purchase either. Called again and have been on hold for an hour waiting...know they say "I can't help you. You didn't give me the right debt load amount." Big scam.

I was awarded a Vanilla Visa Reward Card worth $100 a couple of years ago through my work... I haven't used it, as I was saving it for a family dinner or similar event... I just went online to make sure everything was good to go with the card, and find out they charged me $2.50/month "SERVICE FEE" for not using it. The card is now only worth $55.00. I wish there was a way to get to these cheats. I am putting this on my Facebook page for sure. Social Media may be the only way to shut them down.

I have been embarrassed twice b/c of some mess they claim they had w/a merchant I used. They restricted my card & didn't want to release my money. I'm currently working on the issue but I would not recommend ANYONE purchasing this card. Customer services is terrible & they do not care about your situation. They act like it's a game or some to them. DO NOT GET THIS CARD!!!

I purchased this card wasn't approved. When I proceeded to receive my money they ask for a receipt of purchase and a photo I.d. to prove I purchased this terrible product. Keep in mind that in order to register online you have to scratch off the designated number which is activated until a purchase. So the low life's try to explain to me that during the hour long process of me trying to get registered that basically I couldn't be Antonio even though I gave information that only I would know. Eventually I talk to two supervisors - first a woman who arguably the worst customer service representative I have ever experienced with. They proceed to argue with me and not try to help the situation because I was calling their product shoddy and a scam. And through this terrible two hour experience they gave me a reference number to contact them back for my refund which they both indicated to me would take four to five weeks. I waited...
Eventually I had to do what I didn't want to do and that was call those terrible customer reps back. I contact them, give them the reference number I was given and they tell me that no money has been refunded and that I need to send a photo I.d. and receipt after talking to two separate supervisors who coaxed me to believe that I was getting my refund by giving me a reference number and so forth. Really they willfully deceived me. What class! And this is all of 65 funky dollars and they have gone to unprecedented amounts to piss me off. They asked me to go back to the exact store where I purchased this and ask for the receipt and I.d. The nerve! They do this to ensure that you use their terrible scam. Worst experience ever. Wouldn't wish this on anyone. The absolute lack of accountability from Visa, Bancorp, and the worst of them all MyVanilla.

Wow! I cannot believe how terrible my experience with MyVanilla. I went to purchase $25 card at a local 7-Eleven store. I cannot activate it on-line. After a long struggle, I found out that MyVanilla has a database from over two years ago. Still... not activated. After several calls to them, I was told I would get a refund in 45 days. Four months has passed. No refund.
Called again. I managed to get a pin, but the card is still not activated. Their process to activate it is TERRIBLE. It took me 30 minutes because their fancy web page froze up a few times. Security question answers can make it freeze up. Then you have to redo it all over again. I redid it four times. Frustration level is solid 10/10. The reload pin I have from 7-Eleven is NOT 10 digits. I am totally lost. The 7-Eleven can't help. They just sell it. The MyVanilla card telephone line doesn't even have a selection to get to an human to solve this. Frustration 10/10.
DO NOT PURCHASE THIS CARD. You will have problem after problem. You will regret it. You will lose approx $3.95 per month just by having it. What a waste of time. MyVanilla - you get a solid ZERO stars from me. 7-ELEVEN - you get a solid ZERO stars for doing it wrong from the very beginning. It started when they sold me a $25 card when the minimum is $30. Then, everything gets mixed up. Nobody can fix it. It is stuck in world of complete stupidity. RUN AWAY FAST from using MyVanilla.

I have two $25 Vanilla Visa gift cards. When I tried to use them they were declined. When I tried to check online-I got no information. When I used the company's automated phone system I got no information. Finally I was able to talk to an agent who told me that these cards are EXPIRED. When I asked how can a card that said expires on 06/2024 be expired on 10/2016 they said that a research team would need to investigate, and in order for them to start an investigation, I had to send them a copy of drivers lic. (or other Gov. type of ID with photo), my social security number and the original receipt with the place of purchase and method of payment.
I asked to speak to a supervisor (named Laurie) who basically said the same thing "too bad, but if you do not meet the criteria to start an investigation we cannot help you." I stated that I did not have the receipt but would be ok with giving them my personal information, but she said she could not assist me, so basically what they did was brush me off. The cards themselves not only say that they expire on 06/2024 but on the back it clearly states that "CARD FUNDS NEVER EXPIRE." Nowhere on that card is there a disclaimer that states that "if you have any issue you need to furnish the company with your ID-SS number and receipt of purchase."
Most of the time when you give or receive a gift card you do not give or get photocopy of the person's ID-their SS number and the receipt. So basically this company is a scam. My question other than to vent is, to ask what if anything any of you have done. Do you just accept that this company is a fraud and toss the cards or have you pursued the issue? I think I will go to my local small claims court and file a case, even if it costs me more than the $50.00 dollars of the cards, because it may be only a small amount but if they do this to say 1000 people that cannot furnish them with all they demand is 50 thousand dollars and so on, not including people who simply give up. Suggestions are appreciated (Note: Giving them 1 star because the system will not let you not rate them).

I received a $100 Vanilla Visa Debit Card as a gift from my sister. I still have $28 balance. I have tried to use the card at three businesses and it does not work. When I called the number on back of card, I got a message that it is no longer in use and I was given a new number to call. When I call that number, I am told to leave a message and someone will call back in 24 hours. I have called 3 times and no one has called back. I tried going on their website, and I get nowhere. I cannot check balance or talk to customer rep or request a replacement card. I feel this is a rip-off. What happens to the $28 balance?

I got this Vanilla card as a gift a year ago, forgot about it and recently tried setting it up. Won't take my information or another family member's. Going through phone prompts many times leads to nowhere or the automated call just ending. Please think twice about purchasing one of these to save yourself a huge headache. It asks for my car and home information, and when I put in what it asks, it tells me the info isn't correct. Currently on hold for about 25 minutes, after saying about 5 words to the rep I've got. What a fun way to spend the afternoon. Was told I need to give them a copy of my Driver's License, Social Security card, the receipt from over a year ago and proof of address. This is why I prefer just giving people cash instead of being fancy with a card.

I went to CVS and I bought the MyVanilla debit card cause I wanted to buy something online. I thought it was a prepaid card and I'm only 13 so I tried to set it up and it asked for my security number. Now I can't order stuff and I can't do anything about it. I tried calling customer service. It keeps saying my card is invalid. I'm NEVER USING THIS AGAIN. I WANT A REFUND!!!

Too bad you can't provide a minus star rating for this product! My sister bought this card for my birthday, but I forgot about it and when I went to use it, the monthly fee of $2.50 (which starts the seventh month after purchase activation) had used up all $100 of the balance. I contacted Vanilla Visa customer service, explaining that I never even opened the envelope, and they basically said TOO BAD.
Conversely, my BF gave me an American Express gift card, and although it showed as expired on the envelope (not on the card as Vanilla Visa), when I checked the balance, it was STILL GOOD 3 years later! I will only buy American Express gift cards from now on and will be advising my many friend/family/colleagues to do the same via social media (LinkedIn, Facebook, Twitter). TOO BAD you couldn't honor the purchase value, Vanilla Visa, as you're going to lose a lot of business on the sale of these cards from now on, as I am connected to over 1000 contacts and they WILL BE SHARING your scam!

This was and is the first and last time I will ever use this company. I was planning on getting my daughter a vehicle and I wanted her to use the cards for any purchases she might incur however before I could even give them to my daughter somehow they were used. The cards totaled up to $2000.00. I called the customer service line immediately and was told what to do to start a claim. I did everything I was told. I called and was told I had to wait due to them not having my claim information. I then had to call again 10 days later and was told again they still are unable to find my information and to refax my claim paperwork which I did then I waited 10 days again. Called in and was told I had to wait for them to investigate which can take up to 60 days. I said ok no problem.
I waited and waited then called on 10/10/16 and was told my case was closed and nothing could be done because I took too long to put in a claim. Cards were purchased on 05/12/16 and claim was started on 05/14/2016. I called this company for help immediately. I even had another card for $500 that was refunded to me over the phone but the balance of $2000.00. I had to submit a claim and wait and wait to now be told "Sorry we can't help you." This company is by far the worst I have ever dealt with and I guarantee I will tell everyone I know about this issue and this company's unwillingness to help with this issue. If I'm in a store and I see anyone purchasing one of these cards I will do my best to change their minds on this very very bad purchase. The sad part is I still have all of these cards in my laptop bag. I am very displeased with this company and will be sure to do all I can to let other customers know about this issue.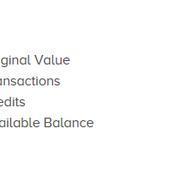 I received a $25 Vanilla Visa gift card as a gift. I spent $5 of it. When I checked the balance on this card, it states that I currently have only $0.26. I am a college student, and every dollar counts for me. So when I found out that the card in my wallet had been slowly eating its own funds, I was more than upset. I had no idea that this card had an inactivity fee! It was not printed on the card, or on the website FAQ. It was not even stated in the online balance summary. In fact, it states that there are "No fees after purchase. Spend your money on what counts."
What an absolute lie. If you are considering getting your recent graduate a gift card, please consider getting one to a specific store or restaurant (like Subway, which does not expire or have any fees), or sticking to cash. Please, I beg of you, do not purchase a Vanilla Visa. You cannot even email this company for complain, only call or snail mall. It is a small miracle that these swindlers haven't already taken my quarter just to take me out of my misery.

Never had trouble with prepaid cards before but there's something shady going on. My card was never activated ($95). One Vanilla said I had to email copy of receipt, copy of pkg & copy of my drivers license (comp policy - right). I don't think so. I'm going to my local bank that my purchasing cc is thru & filing fraud charges. Won't do this again.

I purchased over 250.00 dollars of your gift cards at our store in Yucca Valley Ca. I used these cards for adult sites which I purchased different packages for the site with them. This site charged me 380.00 dollars on my home phone bill, which was not authorized by me. I used your gift cards for this site and they deducted the money from the cards for different packages.
It is fraud, because I did not give them permission to charge my phone. I bought these cards for the sole purpose of paying for my phone calls. I did not want my home phone charged for this adult site. I tried to make contact with your customer service with no success. I will not buy any more of your gift cards because the adult sites say that they do not accept the Vanilla Card, which is confusing because they did deducted the money from the card. I would like an investigation about these charges on my home phone. 9/28/2016.
Vanilla Visa Gift Card Company Profile
Company Name:

Vanilla Visa Gift Card

Website:

https://www.vanillavisa.com/product.html