Consumer Complaints and Reviews

I've been using Quickbooks Pro Desktop for over 8 years, with for the most part great luck. Recently, even though I didn't want to upgrade, I was forced into changing from Desktop Pro 2014 to Desktop Pro 2017 in order to be able to continue with bank downloads for the many companies I do work for, because Quickbooks said they were no longer going to support that feature in the 2014 product. I felt that this was a very sneaky way of getting you to pay again for a product you already own, and one that already works great for you.
Not too long after upgrading to the 2017 version, I became aware that my scheduled backups had stopped working. They had worked flawlessly in the past several years, since being on Quickbooks. After spending somewhere in the neighborhood of at least 30 to 40 hours on the phone and with remote sessions over the past several weeks, with Level 1 and Level 2 support people, they finally concluded that it was my desktop computer that had to be the problem. Everything else on my computer works perfectly, with this one exception.
I decided to load the product onto my Laptop and have tried everything possible to get automatic schedule backups to run on it as a last resort, but still with no luck! I'm currently stuck with running manual backups which even though that does work perfectly, it is a very poor solution. At this point I'm quite upset over this situation. I've read many of the other reviews on this website that I found to be quite shocking, but now I find myself writing my own disappointing review. I agree with a few of the other comments I read, that maybe it's time for a class action suit!

On July 6, 2017 INTUIT, Inc. claimed I purchased QuickBooks 5 times at $189.95 each. Total $950. I did not order any service or product from Intuit Quickbooks. INTUIT use of my credit card information constitutes fraud. Instead of being apologetic, and helpful, Intuit became part of a larger problem - they refused to participate in a solution and immediately began an effort to cover-up their screw up. I called Intuit several times but found little help available until I filed a BBB complaint. I then received a call from Intuit trying to placate me by dancing around the issue and not answering any of my questions. Brian ** wanted time to "investigate". I offered him time and requested he get back to me with answers to my questions. He did not. He did however answer the BBB complaint pretending to be as surprised as I was and suggesting (30 days too late) I file a police report for identity theft.
Let me shed a little light here. The only Identity Theft was committed by Intuit, Inc. by failing to safeguard my credit card information given to Intuit's TurboTax division in April 2017. Intuit failed to keep my data safe and separate from other businesses including those owned by Intuit. I have never made a purchase of Intuit's Quickbooks online or directly from Quickbooks. I suggest Intuit obtained my credit card data by extracting it from the TurboTax database.
I asked Intuit to provide me with the address they captured with each of these "mystery" purchases at which to ship the product ordered? They refused. Who are you protecting? We're protecting the customer. I need the address for a police report and my records. You billed my credit card. For this purpose I am the customer. Still refused to provide an address. This behavior is quite revealing. I suggest there was no one using my credit card other than Intuit. There will be no shipping address because a person did not order Quickbooks. Not five times, not even once. Intuit is hiding the information requested and refusing to be helpful because they are the only ones at fault using my credit cards without permission or knowledge. I reminded Intuit: If you are not part of the Solution, You are likely part of the problem. Their covert behavior sure looks like they have something incriminating to hide.
A search online for fraudulent billing by Intuit reveals a plethora of unethical and possibly illegal behavior by Intuit. I suggest this $950 was not a simple mistake. Intuit appears to be engaging in shady practices repeatedly. It is damaging to consumers initially by limiting available limits on one's credit. It is time-consuming to correct the mistake which takes 4 to 10 days for the credits to be implemented by the credit card company. During this time I could not have dental work done because of this inexcusable behavior which negatively impacted my available credit.
My credit card number should have been destroyed after the use for which it was intended and not made available to other related businesses for advertising or any other use. TurboTax should NOT share personal credit card information with other businesses. This mishandling of credit card information is inexcusable and leads to Fraud. In fact this use demonstrates fraudulent use of my personal and private data. Intuit is smug, arrogant and heartless about their wrongful behavior. Instead of apologizing and working in concert with the injured consumer they take an adversarial position causing further detriment. Their behavior is shameful, unethical, immoral, and likely unlawful in more ways than one.

We changed corporate bank accounts to a new bank and tried to contact Intuit to change the bank information so they could continue to bill us the monthly fee for merchant services (credit card payments). Our IT Director called and was given the run around for 90 minutes + with no resolution nor anyone willing to help him. I then made calls on two separate occasions totaling well over three hours. I was continuously put on hold for extended periods, transferred all over, and not provided with any assistance.
I actually spent over an hour with Angel, an alleged supervisor, who did absolutely nothing to assist and lied to me the entire time. She then claimed she was going to transfer me to a manager in merchant services. After another extended hold period I was connected with a low level customer service rep - he was not a supervisor or manager, nor was he in merchant services. I was finally connected to someone in collections who did resolve my issue. I wrote a very detailed letter to the company about my situation including dates, times, names, details - all factual. Intuit management did not even have the class to send me an FOAD form letter...they simply ignored it and continue to provide worse customer service than the Airlines! I am telling everyone I know not to use Intuit for any service or product as they will not be able to get any resolution to issues.

Customer for 15+ years. 5 days so far and 3 hours on the phone to process a credit card transaction. Required me to send bank statement and jump through too many hoops. Communication's sloppy in silly ways like "refer to the case number above when you contact us" and no case number above. Bigger problem is long hold times. Email message says "We value your business" but donʻt feel that way as I waste valuable time on hold.

I have been on the phone for 3 hours today. Was forced to upgrade to Enterprise 17 from 14. The payroll will not work with different locations and one EIN number all of sudden. Never had this problem in 30 years. Now the payroll department is telling us to get another EIN number. These have no idea what they are talking about. Stay away from Quickbooks. Customer service is terrible.
How do I know I can trust these reviews about Intuit?
854,137 reviews on ConsumerAffairs are verified.
We require contact information to ensure our reviewers are real.
We use intelligent software that helps us maintain the integrity of reviews.
Our moderators read all reviews to verify quality and helpfulness.
For more information about reviews on ConsumerAffairs.com please visit our FAQ.

I previously used QuickBooks 2010 which was working great for me as I only use it for invoicing! Then they kept calling and stated that I had to switch to 2014 - I bought the new program, and book, lost all my old information on customers. Now they are calling me again to upgrade to 2017 and stated that if I do not upgrade that my system will no longer work down the road! I feel like I am being forced to buy a product that is still working! There has got to be someone willing to start a class action lawsuit! I am getting two and three calls a week from them terrorizing me to buy the 2017 version!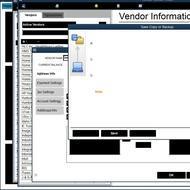 QuickBooks is way below par. 1. The payroll program doubled random employees Federal Tax deductions. No warning or indication of the error which lasted 1 year. Intuit would not offer an explanation. Spent 1 hour fixing the issue and refunded over $1000 to various employees. 2. Screen would suddenly black out areas and whole sections - weekly. Program had to be rebooted which fixed the problem 1/2 the time the other 1/2 a full computer re-boot was necessary. When Intuit tech support was contacted they demanded fees in order to log in and fix the problem. Support claimed problem is "isolated" but internet chatter shows this is a serious and continuing problem since 2014.

I was very satisfied by the customer support provided by Quickbooks. At first I tried lots of support number. Then I found this support number 1-866-560-7666. From my experience I think this is the best and most available 24/7 toll-free number.

In April of 2017 I became a customer of Quickbooks for my small business. I was never able to use their system to send invoices to my customers. I called customer support and I was informed that they have canceled my account and will not tell me why. Now I am looking at the bills for my business and they are still charging my account for a service they do not want to provide me.
I call customer service again and they tell me that my account is still open and there are no issues with my service but that if I would like to talk with some one about the issues I am having to go to this website and do an online chat with someone, there is no one available on the phone to speak to. I have to say from one business owner to another this is the least organized company I have ever had to deal with. I know some people will read this and think "Well you get what you pay for." This is a $5 per month service and yes it's not even worth that. I will tell everyone I know about my experience.

Two years in a row this online support issue happened to me. I called Quickbooks to update my Payroll. They encouraged me to allow them to use their remote system where they take control of your computer and do the update for you. BIG MISTAKE. I believe it was a weird glitch the first time this happened in 2016, but the second time I knew that something went wrong with the update they did. Both times it happened the same way. Approximately one week after the upgrade, I could no longer access my Quickbooks. All I could see was the past years information which I found very odd.
When I called Quickbooks and told them the same thing happened last year, they denied that it had anything to with them. Last year it cost me over $350.00 and hours of my time on the phone with them, and this year it cost me the same amount of time and money. I highly recommended getting your Quickbooks online, downloading it yourself, and never calling in for support unless of course you pay for this service. Even then expect to be on the phone for hours. I can't say too much about the treatment I received either from the Customer Care guys. They really couldn't care less and overall were quite unfriendly. Stay away from remote support with these guys. Not worth the fight or your time.

I tried to upgrade my Quickbooks to 2017. I immediately got tangled in a password loop. Continually asked for old password then new passwords. Neither I nor a computer expert could get past the loop. I eventually called Quickbooks. They said they had to get into my computer, it is the only time I have agreed to this and once in my computer asked for my credit card number. Said my data was corrupted and would take some time to fix.
I do not deny my path to my data was slow and often didn't want to load, so I was aware there may have been some problems. A day of constant phone calls and then being told my c card had been charged with over $685.00 for continued support. I was upset and said that was outrageous and I didn't want it and they said, "You have to have it and we have to check every couple of months so your data doesn't get corrupted again."
The next day they said they had fixed my files. I did get into my files and they had lost one company and for the two remaining companies lost all my data for 2017 through May. I was furious and told them never to enter my computer again. I have printed out general ledgers of my work through May so I can prove the information was once there. I am left with much data entry to enter and a new software to use as well as a $685.00 charge on my credit card.

After years of sales pitches to switch from QB desktop to QB online I finally did it. I was then faced with manually entering my entire staff (38 people) payroll history, names, address, date of births, etc., the amount that they had earned up to that pay period. Yes that's right. I switched from one system to another within the same company. I was also informed that they could not transfer my entire accounting history over but I would still be able to see my previous years in the QB desktop version.
Well today was the day that the Government of Canada came knocking on my door wishing to know last year's info. I clicked on the QB desktop icon and no access was granted as my monthly subscription was canceled. Yes it was canceled as I switched to the QB online version. So now Quickbooks wants me to pay for both versions even though I am no longer using one in order to be able to view my previous history. Or I can buy a $210 program to enable me to see the info even though I paid them $100 per month to rent the program over the previous years. What a scam. I pay thousands of dollars to use their product only to be told I must pay more to get access to my information even though I am still an existing customer. I DO NOT RECOMMEND THIS PRODUCT NOR BUSINESS.

I have been dealing with HUGE issues with the state of Missouri trying to tax me for wages months after an employee was terminated, and have traced it back to QB. The ONLY way they would have that degree of inaccurate data with those dates is due to my not having time to update the technical system (fortunately I did within my own books outside of this and have proof!). I have been for over a year now, calling and sending certified mail to this state only to be reported to collections. My business has lost several hours (days honestly with the phone wait time and other details) of productivity due to QB inaccurately reporting data directly to the government without my permission. I would never work with this company again and probably have no other choice than to raise awareness on the issue as no action is being taken. This is ridiculous, and significant enough to go to court.

My online store was created in 2004 and selected Quickbooks for these specific capabilities offered by Quickbooks: website payment portal integration, local credit card swiping/keying, and emailing of invoices and purchase orders. Every couple of years I was forced to upgrade in order to "keep" the credit card processing capabilities. Around 2014, Quickbooks stopped supporting the website payment portal and recommended their "selected" vendor Pivotal Payments. What a nightmare experience with the selected vendor. Apparently every other small business that was "disconnected" from Quickbooks went to Pivotal Payments for support at the same time - something Pivotal Payments was probably not ramped up for the thousands of new customers.
My website went for 2 months without a shopping cart. We had no choice but to ask customers to call their orders in. Then, on May 31, 2017, Quickbooks stopped supporting email capabilities within the software and discontinued the credit card processing at the desktop computer. In my opinion, Quickbooks is now just a fancy excel spreadsheet. I don't know how many small business were impacted by these decisions to degrade services. I have nothing good to say about Intuit and Quickbooks. Whoever made these decisions at Quickbooks should be forced to register on a "software offender registry" in case they go to another company and ruin that product for the small business owner.

Intuit should be investigated for fraud. I received an ACH payment 8 days ago and they have yet to release my funds! Received funds last Monday and wasn't notified of a hold until Friday. Gave them the requested contract on Friday and called on Monday. On Monday, they told me they needed the card holder's mailing address. Sent that right away and today is Wednesday (8 days later) and I still DO NOT have my money. They are crooks!!! STAY AWAY!!!

QuickBooks Pro 2017 has been a nightmare for me, I have been on the phone for hours and hours having different technicians work on it. Problems: This is Big! The reports do not match the register. It shows some of my renters paying twice on the same day (register shows once). I've had to rebalance 2017 from the beginning several times and now I need to it again, I need to figure out how unbalance all of this year, not just one month. It's messed up. My recommendation is do not buy QuickBooks Pro 2017.

I can access my information from just about anywhere, including on my phone with help of the app. When importing transactions from my bank, I can set up "rules" that give me the opportunity to have the transactions automatically categorized. This means much less work for me. I used to waste a ton of time doing book work, and QBO literally changed my life for the better. I spend small time a week now, instead of 6-7 hours.

I called to ask why my money was being held on hold... They started asking what the money was for and what our business was... They then say why can't send invoices until the end of the month!! Wtf!!! We are designers/stagers and they are telling us how we charge? Why are they hijacking our money and why are they controlling how we invoice our customers? The customer agreed to our terms paid an invoice that we sent but now we can't access our money?!
I'm so upset and truly feel that this isn't right! I thought sending an invoice through QuickBooks made sense and linked up our bank account and then the third company makes up some ** reason to hold our money! They said, "We want to make sure this a legit transaction," but they call me, how about they call the customer who paid but still why are they getting so involved in our business and telling us that we can't send invoices out until the end of the month! I don't think they are legit and ** them for hijacking our money that our customer paid us and then to have the audacity to tell us how we charge! I felt like I was on an episode of Hidden Camera because it's so hard to understand why they are holding our money for over a week now... I'm tempted to contact our customer and have her void the payment and write us a check... I've never in my life experienced something so insane! They are the worst.

It happened again! Quickbooks - don't tell me that there are no issues when I upgraded to QB2014 on my Mac. You forced me to upgrade from 2010 (I could have stayed with 2010 but you would not provide technical or release support) and forced me to install Sierra to get your product working. My beginning bank balance on the reconciliation module is incorrect. Now, I have to pay my accountant hundreds of dollars to figure it out (in addition to the hours I have spent with your technical support and on my own to fix things)! This is maddening and unacceptable!!! I am not a happy camper!!! Get your bugs fixed before you release new versions. and at least be honest and tell users that MACS are not the preferred platform.

This is the worst company by far. They suck you in with their technical support and then hold you hostage to pay for problems that should not exist on its software. I, too, have received the useless emails which of course do not pertain to your company. What is equally frustrating is that they send you a survey which, by reviewing all of the complaints listed here, they throw in the trash. I would recommend that any business, new or small, look for another software program. I wish I had!!

They only allow the Payroll option running for one year. The next year you have to upgrade to the newer version. Every time upgrade, there are crash in the database. I have been told to pay $1000 over a year to have a tech team to recover the data for me. Last year, the tech team spend 2 weeks and told me. They can only repair so far. They are unable to repair better and recover to the original. My tax account was messed up. My invoices are messed up. I lost all the bills I scanned into the QBs. I got tied up with this because, I have several years of data in the system. I do not recommend to use QBs start from the beginning.

I activated QB Enhanced Payroll using my personal credit card for a company I was helping set up their software in April. I was promised by an Intuit employee that my credit card information was NOT stored in their computer. Fast forward to June. I received 2 charges from Intuit Payroll EE Usage to my personal credit card (of which I was promised they did not have my credit card number any longer in their system) in May and June. I call Intuit to get a refund and after an hour on the phone, they say "I will have a supervisor call you back within an hour". Furious. Ridiculous!
So Intuit charged my card for a service I did not receive and all I get is "we'll have a supervisor call you." I demanded a confirmation number from them concerning the 2 charges of $12.84 and $17.12. They say they cannot give me a credit until they get another credit card number from the business owner who is using the service to replace my credit card number. Intuit advertises 1 year free payroll service and then they say the "fine print" says it is only for one employee and they will charge $2 per month per employee over the first employee. So for the record... Intuit has not given me a credit nor compensated me for this debacle, and I won't use nor recommend their software ever again.

I quit using all QuickBooks Online products well over a year ago, yet continue to receive monthly credit card charges of $42.69. When I dedicate a few hours on the phone, bouncing amongst a half dozen representatives, they eventually credit my credit card account, only to continue to bill me every month. How do I get them to stop!?

I updated Quickbooks Pro 2015 two years ago. It gave me the blue screen of death. I paid for their support, $250, to repair my computer. This computer runs my retail software also. I had to upgrade again this year because I changed my OS. Again, Quickbooks 2017 and the blue screen. Quickbooks tech told me it was not their problem but they could fix it for $350. This time I had my tech fix the issue. He guaranteed it was Quickbooks that corrupted my OS and my registry. He has 3 more clients with the same issues. This is not an accident. I think it is time for a class action lawsuit or the FTC to step in. It is fraud when their salesperson lies to you about the capability of the software. It is fraud when their tech denies the problems with their software.

It is either a weird coincidence or completely intentional that every time there is a newer version of Quickbooks or a yearly charge, I have a crashing issue. This has happened several times since 2014. I actually was forced to pay a one time 200.00 fee for this company to allow me to even open my company file. It seems a bit shady to me. This usually happens when there is an upgrade or you really need access to your own info like TAX SEASON. This is like holding your own sensitive company information hostage until you pay their fee. Is this what hackers do? Sounds like they are profiting from forcing you to use their tech services to me. Maybe if enough people complain they will get a clue or a class action lawsuit, whichever comes first.

I have used many software programs over the 25 years doing accounting, and this by far is the worse. I have never wanted to throw my computer out the window repeatedly (as every time I open it up) compared to any other software used. Whoever wrote it, must have either been drunk or had no clue of basics. It doesn't flow, doesn't give you control over what you're doing. I have lost countless hours of work with using the reconciliation section. I am better off doing it all manually. I tell my clients not to purchase QB online. I don't even know if there is a way to retract the data and put it in another QB format, as in QB 2017 program. The developers of this program has set back their product at least 15 years. It's so bad, I would almost think this was a scam of raising money for Quickbooks with no ability to recover the incalculable amount of money I have wasted by using this pathetic software.

This company is the most frustrating business I have ever had the displeasure of working with. I have used them for the last 10 years and am SICK and TIRED of their random, inefficient updates that change the system with no regard for the customer. For years I have run payroll on Thursday nights. Every single week!!! Then out of the blue they decided that Thursday nights at random between 7-11 PM they would lock down the payroll program for their weekly updates and NOT NOTIFY ANYONE. I never know when they are going to run their update. I never know how long it is going to take. And it continuously disrupts the process that I have developed for the last 9 years. They never notify of something so incredibly crucial and fundamental to why I use their business?!!?
The next maddening part is that there is NO WAY TO CONTACT THEM. Probably because they know they would get an earful of angry words from me, a completely dissatisfied customer. I would CANCEL and switch my business if I didn't have so much history invested in them. The only reason I stay is because it would be extensive and time consuming to try to transfer my data anywhere else. Why don't they have a contact number? Why can't you email them? They leave you no options to express your problems or system errors. The only thing you can do is search their online Q&A and see if anyone in the "Community" has answered a question previously or not.
Talk about **. I would never ever recommend this company to anyone! Ever! I wish I could go back and undo my decision to use them. I hope they lose business as a result of their inept, thoughtless, horrible communication with their customers. Who does this to their customers?! I need to run payroll but NOOO. Why would a payroll service actually be available to their small business market when payroll is due the next freaking day? That would be asking just tooo much. S*cking crap company.

I have Quickbooks small business. It comes with mileage tracking. This feature worked well for a year and a half then one day it started to randomly track trips every now and then, about one in 20. I called, but of course they do not support this product with customer service, only online. I chatted for what seemed like hours with a guy from India that really tried to help but the only solution he could come up with was, turn it off and then back on. Man... Why didn't I think about that? Well it did not work even when he told me to do it. This has been going on for several months now and no one at Intuit seems to care, I guess my 15 dollars a month is not worth the effort. If anyone has a better program for record keeping that also tracks miles, please let me know.

I was double charged for one transaction with Intuit. I was charged $141.17 for the original transaction. The transaction was made in error by a client so I immediately refunded/voided the transaction and then they again charged me $141.17 for the refund. Customer service (David #**) was horrible and refused to refund even half the amount. They referred to the Merchant Policy Agreement. However they would NOT tell me WHERE on the agreement the charge is told it would happen for refunds.

I opened my computer recently to find that my Quickbooks 2014 program would not open or run at all. I work on a MacBook Pro and have just upgraded to running macOS Sierra as my operating system. Briefly, after over an hour on the phone with Quickbooks customer service and a lot of run around and excuses that upshot is this: Quickbooks 2014 a program I have paid for in full that houses my company data will no longer run with macOS Sierra. In order to be able to use Quickbooks 2014 going forward on this computer, customer service management advises that the only way to do that is to purchase a new Quickbook license, 2016 is advised. They offer "promotions".
Basically though, after much circular explaining and insulting pacification and rationalization on the part of Quickbooks customer service management the upshot is that if I want to be able to continue to use Quickbooks on this computer I have to purchase for a second time a program I already purchased. They are not offering refunds. I have to ask 3 times and request a direct answer twice in order to get a straight answer. In order to even view and harvest my historical data I have to download a trial version of Quickbooks 2016 which I can only open 15 times before I have to pay for the whole program. This during tax season no less. Additionally, after trying to pass blame onto me the consumer, and then onto Mac and Mac's developers I was told that if I am unsatisfied with their response I am welcome to call the office of the president at this number: **.
I received an email this morning from Quickbooks, after the release of the macOS Sierra update and after I had already installed the Sierra upgrade on my computer. After my company data and program that I paid for are no longer accessible or functional. Basically I was told the following: "The program you paid for no longer works with your operating system. If you want to use your data and the program you have to re-buy the software or use a different computer not running Sierra." No refunds available. No alternative fixes. I am floored and disappointed by the way Quickbooks is choosing to handle this. I am currently looking for alternate software to use and wondering if anyone is aware of any legal action being taken against Quickbooks regarding this epic customer service fail on their part?
Intuit - Quickbooks Company Profile
Company Name:

Intuit

Website:

https://www.intuit.com/