Consumer Complaints and Reviews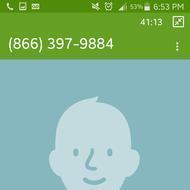 I went to a Sprint store and placed an order for the new iPhone 7 because I wanted to upgrade and was told it would take 30 days to receive it because it was on back order because of high demand. I later walked into Sam's Club and found the same phone available for purchase right away for much less and in stock. I decided to cancel the order from the Sprint store so I personally went to that store to cancel the order/delivery because I found a better deal at Sam's club. The store agent who I thought had handled the cancellation order did not do so or did not notate my account appropriately because two weeks later I was receiving emails stating my phone was almost here and scheduled for delivery to that store.
I called customer care for help with this and they could not find the order and never advised me to go back to that store to resolve the issue in person. They instead told me not to worry about it and they would call me back because at that point I was on a call for a total of 50 minutes waiting around for the rep to let me know what was going on. Another week goes by and I received a bill for $389! I normally pay half that amount each month so why was I being billed double? Apparently the store never canceled the order. The customer care agent who answered my call never made any type of notes about cancelling my order.
So here I go again calling Sprint customer care for another hour call trying to resolve this issue and on top of waiting an hour to speak to someone who was finally able to guide me on the next steps I should take to resolve this, which included me driving back to the store for a third time while I kept the customer care agent on the phone with me the entire time because I wasn't going to wait another 50 min to speak to someone again (drive time 15 minutes from my home to the store) so that the phone agent and the store agent can communicate to each other about the canceled order. What a waste of time! I have screenshots of the calls and wait times. I wasted 4 hours of my life on phone calls and visits trying to resolve something that could have been taken care of within 15 minutes.
Now I have to sit here and patiently wait to see if I will finally receive a credit on my account and the random recurring $10 fee I get billed for out of nowhere every 3 months? (is that even legal?) I'll have to wait and see if they refund me that charge as well. Crossing my fingers I don't need to waste another 4 hours of my life explaining myself to their outsourced customer service in the Philippines about this issue. I wish I could just cancel or be released from my contract. I would gladly pay more for better customer service elsewhere. Go to T-Mobile or Verizon. I hear their service and customer agents are much more pleasant to work with, possibly won't make you drive around town to resolve issues they originally created. I can't wait until my contract is over. Sprint needs to be fined for random overcharges and price gouging.

I had the worst experience with Sprint regarding a mistake that THEY made. Sprint withdrew $525 from my account without my approval and by their mistake. They claimed they did not received one of the iphones that we turned in because they sent out 3 return envelopes and we only have two phones. When we tried to contact them regarding this they said they needed to "investigate further" regarding why the money was taken out. We "chatted" with people and they kept giving us stupid reasons and "we are not sure". I finally called after they chatted and told us that they couldn't give us back the money, just credit the account. Really? How is crediting my account fair?
I called them and after being sent to a voicemail to speak with a supervisor I called again. They're going to contact me in 5 business days and send me a check in the mail which will total a different amount since they're removing my monthly bill. I was so upset I couldn't believe them. Supposedly they told me we "took too long to call". I CHATTED WITH THEM AND THEY KEPT TELLING ME TO CALL BACK WHILE THEY FIGURED IT OUT! I was screaming internally!!!
SPRINT had no problem taking my money out of my account automatically and now I have to wait to get it back. Really? What if $500 is all I had in my account and it caused it to become negative? Crediting my account doesn't get the bills paid!!! Be aware that the customer service here SUCKS!!! It's like the twilight zone. I told them how unfair they were and that it was completely wrong that because they made a mistake regarding the phones being returned they took $500 dollars off my account and now they're blaming it on me for not calling "fast enough". YOU GUYS SUCK!!!

I decided after being with Verizon since 1998 to give Sprint a shot with all the TV commercials and the thoughts of cutting my bill in half. So in early October 2016 walked into a very nice store with only myself and the 3 person staff and a nice young man began to help and explained everything I had heard so with time being a factor l went thru the dog and pony show and my needs of unlimited data with my hotspot connection and I explained with Verizon I had 16 GB for my use of internet connection and was told this would be unlimited, no worries. LIES.
So 2 days ago less than 2 weeks I had used 75 of 5 GB and as of today 2 days later I have used all 5 GB. The deal here is I'm going back to Verizon ASAP and take their phone back after MY VERIZON store can pull all my information off! Also the young man that sold me this crap was his last day. SO BUYERS BEWARE OF SPRINT AND THE LIES THAT WILL ONLY MAKE YOU VERY UPSET.

Sprint is exploiting Note 7 returns. I exchanged my first recall Note 7 for another Note 7 2 weeks ago. Because of 2nd recall, I now had to down grade to a S7 edge ($100 less). Before I could get my phone I was told I would have to pay $61+ for the taxes. I said where is my refund for the taxes on my Note 7, for which I paid $90+ in taxes. I was then told that I could keep my Note 7 (Not true at all, I called Samsung). Sprint is also spreading out the Samsung money. Limiting it to $25 per billing cycle. I am sure that is to try to prevent people from leaving without their money back.
Insult #2 after spending 2 hour setting up my new Note 7 with all my business app and email accounts I realized that the data transfer lost half my contacts. But now I had to go through and do this all over again for the S7 edge. Except after spending 2 hours Saturday setting everything up I realize that I NOW have ADVERTISEMENTS on my voice that you cannot opt out or block. You now have to pay the $2.99 a month for their premium VM service or $.50 per month to block adds. The Sprint store claimed they knew nothing about it. Blamed it on Samsung and the open platform that they can change anything at anytime.
Called Sprint and it took tech support 30 minutes to find out that the new VM update is going to force EVERYONE to receive ads or pay to block them. It took nearly an hour, but received a $24 credit for 2 years of paying for ad block, on my 2 lines. Ridiculous!
3rd insult is Sprints referral program. This adds that they put in my Sprint folder on more than one occasion state that you will receive $50 AMEX card for every line your friends activate and your friends receive a $50 AMEX card for each line they activate. Well, I convinced a good friend to switch over and they added 3 unlimited data plans. we both went to Sprints website and fill out the online forms. Met all criteria and waited.
Today 30 days later I receive a decline of the offer claiming program ineligible. I call back again and was told at the very bottom of the page in the 6 font type paragraph is the statement "excludes CL". Evidently that because I am a Business customer I am not eligible and my friend who has the personal account will not receive his gift cards either. Talk about B.S. If that does not scream DECEPTIVE PRACTICE, nothing does. Sprint sent me up with the Business account and put the promotion in my purchase folder. Then thanked me days later for referring my friends. After 1 hour on the phone with CS all the rep could say was sorry and hung up.
4th, (Yes, 4th). As if these idiots have not done enough. Today when I go into MYACCOUNT I see I have a Past due amount, due immediately. These STUPID people went in and made up an imaginary charge for $814.57 then put in a credit for $425.04 called an (Installment Giveback Adj). What the H? No one can explain to me how the anonymous amount of $814.57 came from or what it is for. The S7 edge, with the taxes I had to pay upfront only came to $811.86 (749.99 for phone & 61.67 for taxes). I am now supposed to trust them that they going to correct this over the next 48 hour. I just looked at my account and saw 10 adjustment in all different random amounts like $ .44; $1.25; and $2.23; totaling $19. What a nightmare this is going to be. RUN AWAY - NEVER USE SPRINT PCS! Sorry if I left anything out. Oh, Samsung has pulled all accessory promotions as well.

I am a customer with Sprint PCS for at least 7 years. In 2012 we took hold of the promotion of getting a free iPad for paying monthly service fee for wifi. Shortly after the wifi doesn't work anymore. We went to the store to fix, they couldn't fix it, so we went to Apple but they couldn't get it fixed as well. Therefore, we paid monthly fee for no service until after a year's time is up and called to cancel the service. I use paperless billing and direct payment from the bank and always trusted them, so I did not look carefully at each item - plus the fee always go up and down so if not crazily different I just let it go.
Last week, I checked my account for other reasons and realized my service was on the whole three years after I cancel it. I was charged for whole 3 years. I called and waited for very very long time and found out THERE WAS NO RECORD of my cancelation!!! I said the whole 3 years the iPad never had any data usage, it was pronounced dead. They refused to reimburse any fee to me. I asked to speak to the supervisors, I was put on hold for very long time again and I said I want to complain. She told me someone will have to call me within 48 hours. Well, it's the 4th day and I have not received any call!
How do I know I can trust these reviews about Sprint?
608,728 reviews on ConsumerAffairs are verified.
We require contact information to ensure our reviewers are real.
We use intelligent software that helps us maintain the integrity of reviews.
Our moderators read all reviews to verify quality and helpfulness.
For more information about reviews on ConsumerAffairs.com please visit our FAQ.

First me and my husband has been with Verizon for a long time now and Sprint was advertising promotions for 50 percent off your bill if you switch from Verizon. Also they had promotion for buy one get one free for Galaxy S7 Edge phone and 5 dollars off if you keep your same number and they would waive activation fee and trade in your old phone for cash back and no down payment. Just 26 dollars a month for 24 months. Well it sounded too good to pass up the deal. Boy was that a big mistake. So we went to the store and first they messed up on verifying my husband's information so they couldn't open an account on his name. So they opened it up on my name and after the account is open and they said I would receive all the promotions I just said plus they would give me a free tablet.
Well after I signed a paper they told me that I had to pay 500 dollars down so I said no way I was doing that when their promotion says different. He then said I would get the money back on my bill, it would be credited back on my account. Well I told him no, that I was going to contact manager about this. So I left and called customer service and told about 10 people my story until finally the manager said he would fix it and said I only had to pay the taxes and that would be 164 dollars. So he said I would still need to go to that store to pick them up and he would call me back next day to do this transaction. So I waited and no one called. So I called back and once he tried to bill my account he said payment was not going thru.
Well I have online banking so I check my account while we are still on the phone and I tell him I see where he charged my account 3 times. So he tells me no he didn't, that the payment did not go thru but I'm looking at it myself online at the same time he is doing it. So he hung up on me. So then I had to go to my bank to fix all the 3 times he charged me so I keep calling back for a supervisor over Sprint but no one will put me thru. For about 5 hours on the phone for 3 days I stayed doing this.
And the next day I go to my home that I no longer live at for about 1 year now that the house is for sale so I was just going cut the grass and I see a package on the ground that was wet and had dried and you can see it's been sitting there a few days in the rain and it's a package from Sprint with a tablet inside and a bill for 35 dollars. So now I was mad because after all this and they have the nerve to send me this tablet that I never asked for and with a bill. So the next day I bring the tablet back to the Sprint store to ask why they sent me this and a bill. Then he tells me from the day I had went in the store for the phones that he had ordered me that free tablet that I said I did not want because I have 3 already with Verizon that I don't use so I said "and it don't look free because here is the bill y'all sent with it".
So then he tells me sorry for all the trouble that he will fix everything up for me and make me a deal that he only had 1 Galaxy S7 Edge in stock right now but that the next day a shipment will be in with more phones and that he would waive both phones activation fees and take care of that tablet bill and I can keep tablet for free and he would give me the 1 Galaxy S7 Edge that he had left that day and my other free one for my husband would be in tomorrow and I could go pick it up afternoon time and he would give me a discount on a new case for the phones today and we can just switch over my line today and tomorrow switch my husband's when his phone comes in.
And that he would fix my bill for 50 percent off of how much I was paying Verizon every month and just because of all the problems he would credit my account 30 dollars and plus I was trading in my old phone for this new one so he would be crediting the money for that phone on my account also and all I had to pay that day was 235 dollars only because of taxes for both phones and the computers made them do it that way. But that's why they credit back your account the 200 because they give you back what you paid on the free phone since the computers won't let you do it any other way. So he said it don't matter what I paid that day because I get it all back anyway. So he talked me into taking that deal he offered only because I had been wanting to upgrade both me and my husband's phone and his birthday was next week.
So it would be a good gift also plus I'd lower my bill in half so I gave him the 235 dollars and he switched all my information from my trade in phone to the new phone for me because we was on our way to Tennessee on vacation and I did not have time to do it myself because I would be driving 10 hours and I was going to get my mother in law to pick up my husband's phone from them the next day since we was leaving on vacation. Well I never looked at the receipt or tried to use the phone or anything. I just believed what he said because I never would have thought that he would be lying to me because I mean that is a pretty big business and I didn't think that they could even by law lie to me about everything he said. I mean it's a professional business place that been doing business like this for so many years.
I never imagined they could lie or not give you a promotion that's owed to you or be so unprofessional like they did. I am so upset about all this. So anyway I drive 10 hours to Tennessee and while I'm 6 hours later down the road I try to use the new phone they just gave me and it's not working. It keeps saying I don't have data then it would shut off and on and just never worked for the next 4 hour drive. And while I'm looking at the phone I realize that they gave me the wrong phone. It's a Galaxy 7 Edge not a S7 Edge like I wanted so that was just a little part of the problem. So now I'm on vacation and the next day I have to bring the phone into one of y'all stores to fix it for me. So I call the location you bought it from and the guy acts like he can't help me and so my mother in law goes to pick up my husband's free phone the next day like they said it would be there and they keep telling her it's not in.
So now I start calling wanting to talk to someone that is in a high ranking position like a district manager or higher and they say they have no way of contacting him so I call 1800 numbers while I'm ruining my whole vacation with all their bull crap and by this time my husband is even mad at me because he don't want me to even deal with them because of how bad I'm getting treated but I'm still giving them the benefit of the doubt because I was thinking sometimes things happen but they will fix it and it will all work out well. Now it's a month later and they have still never gave my husband his free phone and they emailed me my receipt that I paid at the store and they lied from the beginning because he charged me a activation fee on it when why would I pay for activation my phone was with Verizon activated already.
I kept the same phone number then they have on the bill that I'm paying more money with them every month than what I was paying with Verizon when my bill is suppose to be 50 percent cheaper but it's more I pay 135 with Verizon a month and they have me at 147 a month then they only gave me 10 dollars for my trade in phone. It was suppose to be 200 cash back. I can't believe they gave me 10 dollars on a 6 month old Galaxy 6 phone. There is no way in hell I would have sold my new phone I paid 450 for just 6 months ago for 10 dollars and so I keep calling still while on vacation about it and they saying they can't do anything till I actually have a bill showing on my account. Are they serious. Yes there is a lot they can do like give me my cash back so now I'm on the phone for hours and days and we even left our vacation early because we couldn't have a good time with all that going on.
So finally someone on the phone named Sierra manager tells me don't worry she will help me and make sure I get my husband's phone because now my husband is still with Verizon and my phone is with Sprint so I'm having to pay 2 different companies almost 300 with both Verizon and Sprint together and so the lady acted like she would help me at first and she did call me back the next day and she got one of the assistant managers at that store on the phone about the problem and at that time she tells her that the promotion is over with and I won't get the free phone. Well that was it. I had enough. I told her "look I want to talk to the owner" and she said she can't get in touch with anyone herself. I said "well y'all need to do something". She said "well it not 14 days left so you can still return the phone and get your money back."
Now where in the hell they finding these type of managers that tells you to go back to the carrier you just switched from to be one if y'all customers where Verizon never treated me bad for anything in years and I leave them to be a loyal customer to y'all and y'all treat me the worst I ever seen and tell me to go back to them. I was so shocked that a manager would say that so I said "did you really just say that". I said "well I wonder how would the owner of Sprint feel if I told him that one of his managers are sending very good loyal customers away that are trying to bring him business and he is losing hundreds of dollars by her doing", that she said "tell him. Here is the number" and gave me a wrong number. And I told her "yes I will return this phone but I'm not just leaving like that because I want the main man over Verizon to hear what I got to say."
"And I don't think he will like how you are running his business and I was never disrespectful or raised my voice or anything thru all of this." I told her "look all I want y'all to do is give me my husband's phone that y'all owe me". I said "I bought this phone under the agreement that yall would give me his phone the next day because y'all ran out in stock of those phones. That is the only reason I even switched. I would have never switched if it wasn't for that. That was my whole reason for coming to Sprint is because I would get the phone I been wanting and get my husband one for free at the same time and half my bill gone. All I want is what y'all promised me and even the manager on the phone said it didn't matter that she is saying the promotion is over because the day I opened my account it was at the same time that the promotion was going on that was my whole reason for opening up the account is for that particular phone."
Anyone can plainly see that and then my phone they gave me still is not the right phone because I told them I wanted the Galaxy S7 Edge phone not just a 7 Edge so they even tricked me like that. Also see they didn't have none of these phones in stock that day. They was just trying to make a sell so they lied to me and I was in such a hurry because we was on our way to Tennessee on vacation so I didn't even check it out good so they really screwed me up all the way around the board and they still got me screwed because now today I'm still sitting here and no one had called me back and I don't have his phone and nobody will help me. That manager had finally called me back and said "look I'll call you on Wednesday because I'll give you the phone then because new promotions come out on Wednesday" which I don't get why that would matter but she lied again because here we are Monday and Wednesday she never called.
And I call for her and they tell me she is never there. Lying but I had enough of this. Nobody in their right mind would have put up with all this. Almost 40 days later and I'm still leaving out a lot of stuff that they did in between all this. It's just so wrong and so unprofessional and it was the weekend so I couldn't do nothing but it's Monday today and I'm about to go over there because today they are going to do something either way it goes and I don't just want my money back because they took my phone and a trade in so now I wouldn't even have a phone period. No it's not going to happen like this. I want to talk to a head person in charge of Sprint.
I want something done and he needs to know what's going on. This is wrong and something needs to be done immediately. I don't know how to get in touch with someone higher in rank than these little managers that don't care at this Harahan location in Louisiana in the Elmwood shopping center. I need to see or talk to someone who actually cares at Sprint and cares about their business, how would they treat a good loyal customer like that. They are treating the wrong one like that because I'm a good honest christian woman and I pay all my bills on time every months for hundreds of dollars so this is so uncalled for and nothing will get done about it if no one knows and I need someone to help me to get in touch with the right people.
So if anyone is reading this and knows who I need to call or how to get in touch with the right place in the Sprint headquarters or something I'm about to call there again right now and all I want is for them to give me what they owe me and give me my money back for all they over charged me and fix my bill right and give my husband his phone because you have him still with Verizon. He wants me to bring this phone back and go back to Verizon but I don't listen. I still keep trying to work with Sprint and that's crazy because this is ridiculous but I really had enough. Can someone please help me with this and tell me what to do or who I can call because I want this reported and something done about it because it's even caused problems in my marriage. Thanks.

Bad experience, I'm still in dispute, the reason is they promise if I change the IPhone plan, I will pay $147.00 Every month, because I was paying $157.00 seems to me a good reason to save $10.00 in the monthly bill. The first bill after the change was ok $147.00, but the second bill $366.94. I read lot of complaints - Seem to like the authorities does not see the huge problem to resolve. Thank you.

I signed up for Sprint. My bill was suppose to be 108 a month and I get my 1st month bill it is 500 dollars. I told them I wanted to cancel my contract cause it hasn't been 30 days then they tell me it's going to cost me 750 to cancel. Are you crazy. They lie to you to get you to sign up and charge you whatever you want. I wouldn't recommend anyone sign up with them. They are a joke.

I cancelled Sprint and was told the balance due. Went from $900 to &1300. Sent me to collections. Collection agency said that they could offer a settlement of $700. I took their office. Got my letter with balance due of $1300. Notified my bank that they are not to accept anymore notices and are not to deduct anymore money from my checking. These people are a bunch of liars just like Sprint. Can you hear me now.

Was quoted a price to switch to Sprint. After giving my social sec. #, the $ amount changed. I also qualify for a $417,000.00 conventional home loan! So no problem with credit. The recording said 30 day refund and my rep. said 14 days, I thought that to be a little strange. I expressed my concern to find out how much $ US Cellular was going to charge for cancellation and was told by Sprint they would call me tomorrow. When I didn't get a call back, I called only to find out the offer I was given the previous day has expired! I think they have enough business if they treat potential customers this way. Not only were they deceiving, they were totally incompetent, was put on hold way too long. You get what you pay for. I'm staying with US Cellular.

Sprint's customer service is the worst. Everything goes to Guatemala City, where you cannot understand one word they are saying. Two months I tried to set up autopay. NG. They managed to capture all my account info, but no autopay. Called recently and Miss Guatemala City apologized for the inconvenience and said she would see that autopay was set up. Do you know what she did??? Credited the account for $5. Period. How did I know that? My cell was shut down for 15 minutes this morning. I'm looking around right now. Sprint totally sucks in so many ways. Emergency? Forget it! Every toll-free number listed leads to hyperlinks and not human beings. You are put through a barrage of queues. Shove it, Sprint. It's too bad ConsumerAffairs is so far behind the 8 ball, you won't allow a Word Doc to be uploaded!

My daughter needs a new cell phone. I have been a customer with Sprint since 1999. Will be changing company. No customer service. I have been trying to get a phone for the last 3 days. On hold for more than 4 hours. They put you on hold for 30 minutes and it goes to another agent. Then you have explained your story all over again. An agent not from US. I ask to speak to an agent from the US. On hold again. What happen to this company. They will be losing many customers.

My 26-year-old brother died on August 27 after drowning in my pool. Today is October 12. I switched to AT&T two weeks ago out of disgust because of how Sprint is (or isn't) handling my account. My little brother was on my account, and I've sent the death certificate to them more than once and called several times. Yesterday I gave them a call once more to find out what the problem was, and I had to start the process all over again. I went into the store this afternoon to address it in person, but Sprint no longer allows their personnel to cancel accounts in-store. I'm waiting for another phone call from Sprint, within the next 3-5 days, where they'll again ask for documentation, and tell me they'll cancel the account.
I'm wondering how many times we're going to go through this and how many more hours I'm going to spend on the phone, waiting for someone to answer and then listen to them robotically respond as though this is the first time we've gone through this. They aren't even losing money on it, as we are keeping his phone and therefore paying it out. It's not only terrible customer service, but at this point it feels disrespectful to me and my family that they can't simply cancel his phone line and send a final bill to be done with this. If you're reading this, Sprint, don't you dare bill me for the last month. I refuse to pay for my dead brother's phone service.

This company is horrible. Lied to me about their coverage, lied to me about phone prices, lied to me about discounts. Got the bill and tried to get it fixed and they did not fix it. Tried to get out of my contract and told me they would not. Will never go back. Just horrible.

In August of 2016 I contacted my then current carrier Sprint as I was thinking of switching to a different carrier as the phone reception was getting steadily worse. I was told by 3 different customer service reps that I would have a termination fee in the $300 range but they all said that would be all I owed. I ported my number on the 16th September and received a bill on the 28th from Sprint for $547. I called and talked to various reps and finally at 10 pm after hours on the phone and in chats I was given to a supervisor who assured me he would take care of it. He told me because I had been a loyal customer for 8 years they would never screw me over and I would make a reasonable payment plan.
We worked out a $20 every 2 week plan and he gave me a $30 discount and told me Sprint would notify me before the payment due date on the 13th October. I received a notification on the 12th October saying I owed $547.64 and was past due and to avoid collections I should pay the whole bill now. I contacted a specialist who told me he could not help me (I have the transcript) and I would contact financing to work something out. I contacted financing who told me they were going to turn over the account to collections as they could do nothing since the account was canceled. I asked to speak with a supervisor who came on the line after keeping me on hold for 30 minutes.
He told me he would have to review the conversation with the supervisor and I would not be sent to collections till at least the 26th (he gave me a 2 week reprieve). On top of this I had some hardware (called an Airave) they had given me to help with reception issues which I had to return. I returned it as soon as I got the return label from them but the Airave was never logged in to the system when they got it so that was another $300 I was on the hook for. I called Airave support and was told by them they had received it on the 6th October but it had never been logged into the system and she would now log it in and it should be no longer on my account. I am very disturbed by what I see is the bullying tactics of Sprint and their constant lying and poor service. Having been with them for 8 years I would have thought they would have treated me better but no they insist on their "pound of flesh" and then some.

What a joke, can you hear this! NO I went to Sprint for 9 days and then went back to Verizon. They sent me a, "Hey, switch to Sprint and no risk on your part. Money back guarantee etc." Well I did, I got 4 new phones for what I thought was a great deal. I was supposedly saving about $50 a month from Verizon, however I couldn't get service in most areas, so I returned the phone and was expecting the $300+ in taxes I had paid on the phones back. Well I get a bill for $2,798 for the phones which I had returned in 9 days from the date of purchase and also cancelled my service with them.
I call Sprint customer service, 1st I can hardly understand them, and they say, "It's not our problem. Call the store you returned the phones to." So I call the manager and he says, "I'm showing it was returned and received. It's not my problem. Call customer service." Again I call customer service and have now been on the phone 1 HR. So far no resolution. IF YOU ARE THINKING OF SWITCHING TO SPRINT DON'T. RUN DON'T WALK!!!

If you like stories and being sent from one "service" person to another who will use the word "sorry" and "unfortunately" BUT will not resolve the problem, then SPRINT is the one! If you want dropped calls and poor coverage along with call/data conflicts, Sprint!!! If there was a way of providing MINUS stars I would do that!

I am a SPRINT customer and wanted to upgrade my iPhone 4 to a new iPhone 6. This was on SEPT 13, 2016. I spoke to a Sprint rep via the phone. I ordered a new iPhone 6 and asked if the color (grey) was "in stock". I was assured that it was. Right there and then they charged me $49.99 to purchase the phone with a 2 yr contract. I paid with my credit card. Spent 30 more minutes with the rep registering for this purchase. Was told that I would have the phone in 3-4 days. After 7 days and not getting the phone I called Sprint. Phone was on backorder after I was told it was in stock. It would be another 7-10 days. After 8 days I called SPRINT again. Was told again that the phone was on backorder and would be at least 7-10 days more.
It is now October 10, 2016 and still no phone. I was again told it was on backorder. I was very upset. They told me that it was not their fault but it was APPLE who was not supplying them with the phones. This is a JOKE! I have waited a month for a phone and still do not have it. They also double charged me for the phone. I got my new bill in and saw an added charge for $49.99 and was described as a "New Device". I called Sprint again and spent another 30 minutes on the phone speaking with a rep. This rep stated I had to pay for the phone. I stated that I paid with my credit card as instructed and that the statement showed that the transaction went thru on Sept 14, 2016 the day after ordering the phone. It took me another 20 minutes to convince them about this. The Rep's response was to "Just not pay for it". I asked that I want it taken off my bill. He said again, it was a mistake and "Just don't pay it". You got to be kidding me.
After that conversation I received a survey from Sprint to fill out. I gave them ZERO on everything and then stated that the service STINKS. A few hours later after doing the survey via email I received a call from Sprint. They stated that they read my survey and wanted to help correct the problems. I just wanted my phone. They stated that it should be another 7-10 days for it to come in. They were going to put a rush on mine because I waited so long. Well it is now Monday October 10, 2016 at 3:00pm. I still do not have a phone. I contacted SPRINT again today. Wanted to know the status of my phone. AGAIN told it was on backorder and it would be 1-2 more weeks.
SPRINT should be ashamed of themselves for conducting business like this. The WORST service possible. I have made (4) phone calls to them. Each phone call I had to wait approx. 20-40 mins on hold to speak to someone. Then it took approx 20-30 minutes speaking with someone and always getting put on hold while they check things out. TERRIBLE service!

I spoke to 12 different customer service who gave all different information on my account regardless I've been a loyal customer for years, be very careful with all billing issue that they will overcharge due to miscommunication, they misleading all the information whether is online, on the phone even when you come to the store, which all not gonna be the same. This company have the worse customer service issue in the world and even worse than those people who doesn't speak English. I am a loyal customer for years and I don't think they give a damn. Good riddance! I really wish that the Sprint ceo will fix this lack customer service issue and retrain all of them to give a better service to their customer!!!

I went to the Sprint store to get Internet. The salesman told me my bill would be around $72 each month. I asked him, "Are you sure, I am unemployed, and can't afford anything else." I ask if there were any hidden fees, he said don't worry, there aren't any. I asked why there was a spending fee at the top, he said that's just how much you could go up to. HA! I called the Sprint Customer Service, they said my spending limit is now $500, but that's not your bill. I called to pay the bill the next week, and it said I owe $1000.00. What! I haven't had this internet for a good month, they must be out of their mind! Who pays $1000 a month for internet! I want justice, I am not paying $1000 for internet. Sprint lies, and the salesman lied to us! I am going to call my Consumers Affair Office if I have to. People need to know, Sprint is taking advantage of people that are poor. They are the same as the cable companies, and the high priced phone companies!

I had Sprint for a couple months and cancelled because of their slow service. I had set up auto pay and they took the money from my account. Then a month later I get a bill for $80 saying that they suspended my cancelled account then reactivated it for a day and that I had to pay the fee or it would go to collection. I call them and all they could say is that that is the way it is and it is going to put a hit on my credit report if I don't pay. I feel ripped off and blackmailed into paying unless I just want to take the credit hit. I will never do business with this company again and I would recommend to anyone thinking about doing business with them to find another company who will work with you and treat you like a normal human being and not just a "I'm sorry that's what the computer says company."

I had been a long time Sprint customer up to a year ago. I started working for a ride share company and needed a good solid network and phone. After a month of on the job, I was missing requests and unable to contact customers. I had, had enough of Sprint and their low tech network! I did what most people do, I went back to Verizon and figured that paying a slightly higher bill meant that I was going to be able to receive my customers' request and communications! So I ported my phone number over to Verizon. What do you ya know? I get a call from Verizon that they are having a hard time porting my phone number because according to Verizon, the account number and password on my account is not valid to port over even though I gave them a copy of my Sprint bill. Come to find out, Sprint was using a Virgin mobile network with a different account number. I was pissed to say the least. But, I finally got my phone number ported.
I waited for a month before paying off any bills with Sprint just so their slow system could catch up with the new bill. I paid off my last month with Sprint and the phone and lo behold, I get a year later a early termination bill from Sprint. I tossed it in the trash figuring it was a mistake and as slow as their network is, it finally got to me even though the bill was paid in full. The following month, I get a letter from a collection company called Diversified Collections. Now it's on my 3 Credit Bureaus as a unpaid debt. I AM BEYOND PISSED!!!
I contact the FCC and file a complaint. Sprint called me fast after I filed it and wanted me to settle it with $100.00. To get rid of this I had stipulations that I wanted them to send me a letter that the bill is being settled for $100.00 and that they would remove me from their collections and credit record. They agreed to my terms but again, wonders never stop dealing with these crooks! No letter and that was over two months ago. FCC wanted to close the case because according to Sprint they settled the matter. I sent FCC a response that the matter was not settled and they have not followed through the agreement. Sprint told the FCC the matter was settled and that their collections sent me a bill reflecting the $100.00 owed agreement but yet, I did receive a bill alright, it was for the full amount of $224.98.
Sprint is liars and extortionist! I await for FCC now. However, I found out that in California which is where I live it is illegal for Sprint to charge its customers in California any early termination fees! There is a class action on that still open to former customers of Sprint! I filed my claim today by Googling (complaints on Sprint). So, just like many pissed customers have said, I don't care if Sprint is the last surviving cell company of the world, I won't ever do business with Sprint again!

I had a prepaid phone plan that I was happy with that cost $45 a month through Boost. I kept getting these text messages from Sprint to upgrade and get a free iPhone Forever plan or something like that. So about 7 months ago I called Sprint to see what the plan would cost because I needed an upgrade. I ended up being on the phone for over 3 hours. (I'm not kidding) It was actually over 3 hours. The (nice) guy I was on the phone with told me my plan would be $53 a month after I sent in my old phone. I asked him about 4 times what the TOTAL cost of my plan would be every month and he assured me it was going to be $53. So I took the bait.
This is where I spent most of the time on the phone. He could not get the electronic signature to work properly on the site and after 2 or so hours of trying he told me he would just call me back the following day. He never did so I called back and spoke to another rep. After another hour or so they finally fixed the problem and got me signed up for the iPhone Forever plan.
My phone came a few days later and it was already activated with the wrong number so I had to call back AGAIN and spoke to 2 different people in order to fix this problem. In the end my bill is $74 a month (with the minimum data plan and after sending my phone in for the discount). If I had known I would be paying this much money every month I would of stayed with my old plan but no, the sales rep lied his ass off to me in order to make the sale. Of course I saw the $74 dollar amount online but her ASSURED me that it was just a one-time payment and would be lowered to $53.
I ended up calling them back and told another rep about what happened after I found out I was still being charged $74 a month. The sales rep told me I would need to open a dispute and talk to several other people. So In order to dispute this with Sprint I was told I would need to jump through a bunch of hoops which would most likely lead nowhere. I am going to start recording future conversations with sales reps. I am done with Sprint. Oh I almost forgot, they spelled my name wrong after I spelled it for the sales rep about 3 times. I saw it spelled wrong on the Sprint online account and told the rep, and he (once again) assured me he would fix the spelling. Well he didn't. Since when was it ok for companies to BLATANTLY lie to people and get away with it?

Canceling a line has been made extremely difficult. They deliberately make you wait, 15 mins+ on 10/1 and close to 30 minutes 10/2/2016, total time 40 mins+. You cannot cancel services in Sprint store! I went personally today. Even though phones are paid off, they still try to ask, "are you returning your phone?" even though it is clear that you don't have to. They switched plans on our account without consent, and forged a signature.
They indicated that the billing is from beginning of month to end of month, so they will only cancel in November 2016, and I am responsible for the month's payment. This is even though that I am not tied into any long term contract. They said I am bound by Sprint's terms and conditions as indicated on the website. After much debate, I was told I would be credited $60.00, this remains to be seen. They tag on other charges I do not even understand. You cannot cancel online either. There is no rhyme or reason that a Sprint Store cannot handle this. Other than the unethical approach to business, they obviously try what they can get away with, the last straw is the switch of plans without consent and signing off fraudulently on their own forms. Someone needs to look onto this as a class action.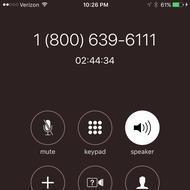 I have never had so many issues as I have within the 3 days I had partial service (because it took me 3 days to get service active in the first place). I initially ordered 2 phones via telephone. I had a 64 gig with verizon and wanted the same with Sprint. Was sent a 16 gb and was not able to get a 1/4 of my information on the new phone. I made a payment from the get go of $185. When I called to report that I received the wrong phone I was told basically that I was wrong even though the order was input incorrectly. I was then advised that I could go to a local Sprint store and exchange my phone for a 64GB.
I went to the local one here in the town I live in and was told they did not have any in stock. Drove 30 minutes to another store to be told the same thing that they have none in stock and the only store that had them in stock was over an hour away. I was instructed to call customer service and told I had to pay another 185 dollars to receive the correct phone I should have received in the first place. Unless I wanted to wait 5 days for them review the call from the initial order and for them to get back to me. What the hell was I supposed to do with my phone that I had with barely none of my apps and items working due to not enough space on the phone. I literally spent 6 hours on a Sunday dealing with these inept, clueless people who call themselves customer service representatives!
So I paid the additional 185 dollars and received the correct 64GB phone. I chose to not even activate it and cancel my account and I went back to verizon immediately. I was told I was going to receive 3 SEPARATE envelopes to return my phones and only received one. EVERY SINGLE TIME I call it's a minimum hour wait on hold! All representatives continuously repeat the same thing over and over. "Im sorry" "I apologize" "I understand" "Please hold the line" and they talk over you! It's like they are just reading a cue card! They dont even listen to what it is you have to say!
So I returned all three phones in one envelope that I was provided with, they were accepted on Sept 19. My refund was supposed to be for TWO transactions of $185 dollars... They refunded me one in full and the second for only $85. So here it is now 2 hours and 30 minutes into a call. I have been transferred to four different representatives and not one has done a damn thing. I keep getting placed on hold and then put back into the queue for "The next available representative" and then have to repeat my information and reason why I am calling. This is so ineffective and beyond RIDICULOUS. I am beyond IRATE.
Sprint is horrible!!! Horrible is actually an understatement! Their service is not 1% less than Verizon, they worded it wrong, it's more like 1% OF Verizon service. The customer service of this company is a complete absolute joke. The worst EVER. I think my one year old nephew who barely talks could provide better customer service than this place.
If SPRINT was the last phone company on this earth I would go without a phone. Everything they say is a lie! And the representatives are RUDE! Im disgusted, Sprint is awful. Finally after a total of 2 hours and 45 minutes I finally got to speak to Daniel and Jason. They were both helpful and should work for another company! Sprint makes a bad name for kind people like them!

I went to Sprint the other day because my LG G4 shut down and wouldn't turn back on. They were helpful and fixed my phone. Two days later I got a text from them saying "my free upgrade phone was ready". I went in and they literally just gave me back the same phone. It wasn't an upgrade and if I knew that I would just get the same phone back I would have just kept my other one. With all my stuff on it.

I am currently on hold and have been on hold for an hour and a half. Why? My two week old iPhone has a bad SIM card. I have already taken it to the retail store and they told me I had to call Corporate for a new SIM card. Here I am after 3-4 hours total still waiting to replace a faulty product that Sprint sent me in the first place. I could go on about other things like rebates and international calling but won't. Such disrespect to their customers.

Did you know that Sprint now charges $7 for accessing their Customer Service? How's that for customer-friendly? I had a representative tell me that they did not offer the service of escalating a call to a supervisor or manager! I'm very angry with Sprint right now because of sheer ineptitude. I had to move banks because of a payment error that they made. In catching it up, I made a very large payment 4 days ago and they suspended service on my account for an additional fee of $300 more. The Customer Service reps that used to be so friendly, sound like they could not possibly have an IQ of more than 2 digits. I'd tell them that, but they wouldn't know what that meant.

I ordered a phone for my boss, it's a small business. We haven't upgraded his phone in 8 years and yet stayed loyal to Sprint PCS. I called 9-26-16 to order a phone. I ordered the phone and was told $12 for overnight shipping to receive the item via UPS on 9-27-16. I called Sprint on 9-27-16 to see why I haven't received the item yet or a tracking number at that. Sprint then tells me the item is on backorder for 2 weeks. WHY WOULD YOU SELL ME AN ITEM, CHARGE ME $12 FOR OVERNIGHT SHIPPING ON AN ITEM YOU DON'T EVEN HAVE IN STOCK??? Sprint is a horrible cellphone company and all they want is money. If you are a business or just for personal BEWARE. They offered nothing for this, left me on hold for 30 minutes and then hung up on me, so now a customer that has been with Sprint for over 15 years is most definitely going to be gone. Way to go Sprint!

Sprint Corporate took over control of all legacy customers and removed the local Sprint store's ability to renew 2 year discounted phone plans. A group of sales representatives attended my company's corporate wellness discount fair 9/23. They who offered a free iPhone SE, case and $50 gift card to existing Sprint customers who renewed their plan for another 2 years. When the store tired to process, transaction was blocked. After 16 hours on the phone over 4 days, found out internet sales is the only one that can renew the contract. That group is not offering the same promotions as stores and customers are being told they must renew through corporate internet sales department. No free phone and best could do was 20% off accessories.
Sprint is forcing existing customers with unlimited text, data and minute plans into new plans that are more expensive. After days of trying to resolve this and 3 hours tonight the tier 3 executive team supervisor who was supposed to help me hung up on me. Terrible customer service. I have 4 phone lines. All 4 are up in the next 3 months. I will be looking for another service provider.
Sprint PCS Company Profile
Company Name:

Sprint

Website:

https://www.sprint.com/