Consumer Complaints & Reviews

I switched with the cut your bill in half, and everything was fine until I moved to a new area. I recently moved down to Florida and I can't get constant service without calls dropping or even being able to make a call. I called to see if they would let me cancel my service without any charges because I moved out of the service area. They have refused to let me go and calling customer service was a joke! I was on the highway and was behind a drunk driver and was unable to call 911, the police or anyone. I could have died in that situation and it makes me extremely uncomfortable know that I could be in that situation again. In order to make a call from my house I have to go outside and sometimes that doesn't even work. I am supposed to be getting 4g LTE and at my house I am either roaming, I have nothing, or I get 3g for a few seconds which is not what I am paying for. That is STEALING!
The customer service on the phone is horrendous! They gave me the runaround and refused to help me when I called them. They just transferred me and put me on hold. The representative was also extremely rude. He told me point blank that if I wanted out of Sprint service that I was going to have to give them the rest of their money for the phone. I am extremely offended and not only that. If there is an emergency and I cannot get a hold of 911 or someone and some kind of harm comes to me or my family I will be suing. Do NOT go with Sprint. They will charge you for a service that you are not getting, they also lie about their coverage map. It isn't as large as they say. They will trap you with crummy service.

We have been loyal customers with Sprint for 20 years. We upgraded to a new phone in July and were guaranteed a monthly bill of $107. Our bill was $245. We have talked to 12 people over 7 hours on the phone and it is still not resolved. They drop the calls, they transfer us, they put us on hold, but they never help us. I do not know how to get this resolved. I contacted the BBB, FTC, FCC, and Attorney General. Do NOT sign up with Sprint!!!

Was with Sprint 15 years. Went to change to IPhone. Boo. Yeah right!!! All tripping to sell plan that will never go up and we are also here to help!! Until you are not happy customer service does not exist. Went back three times before 30 days. Manager Rick or Tim would not come out. Was on conference call for 3 hours. Really. It this a phone high-tech place manager can not walk out for 1 min after he told us. He will fix. Not. The customer service if you can call it. Because this is none. Miss at door too busy on her phone. Completely ignored by at least 10 "workers". Mgr. "We will take care of it." Well after 3 hours I was not leaving there with phones or a bill. It was horrible. I tell everyone. Do not go to Sprint. So high tech no Bluetooth no nothing. But I raised enough. I did not pay a penny. So very disappointed.

I recently got on a plan with my boyfriend because we assumed we both could save money. They offered us free cases and 1 free phone. We both MADE sure that there were no hidden fees and wrote down the payment date. Our first bill they said was due a week earlier than what we wrote down and threatened to shut our service off if we did not pay even after talking to a "manager" and stating how frustrated we were... so we had to pay. Second bill we notice they charge us for 2 cases at $30. At this point we realize that they ILLEGALLY got us to switch plans that we were totally happy with under false pretenses. We are very frustrated, as of now they treat us as it's their word against ours and feel helpless and duped. Very disappointed!

I fell for the bait and switch tactic to "cut my bill in half". Since that time my bill has gone above what I was previously paying with Verizon who I had for 15+ years. I became a new customer to Sprint March 24th 2016 switching from Verizon's higher prices. I was promised FULL COVERAGE in my area and surround areas. And faster download speeds. I entered into a lease agreement on 2 phones. (Samsung Note5 and Samsung 7S). One for myself and one for my elderly Dad. From the time between March 24th to June 24th (approx) I was not able to get cell reception in my home on my brand new phone. Most calls were dropped or the connection was so poor I could not be understood on the other end. Even though I was supposed to get 4G on the LTE network, most of the time I was getting 3G. I have wi-fi, so overall that wasn't as impactful as the missed and dropped calls. My phone switched to roaming a lot of the time.
Reception was not much better away from home. Calls drop everywhere I go, bad LTE and 3G. I spend countless of hours working with Sprint to correct this problem. Sprint assured me they would work to help me with these issues. That I just needed to be patient. The majority of hours each day was spent calling them to get some help with these issues or visiting the Sprint store. They give you the run around. Calling their customer service is horrendous! Countless phone calls were dropped while speaking to them then I spent a great deal of time trying to get back to customer service. I visited the Sprint store in Garden City Cranston RI, many times to have my phone looked at by their technicians at their suggestion. The sim card locked up in my phone displaying a message Invalid Sim card. My sim card was replaced. Sprint said I would have better reception if I used WIFI calling. This did not help.
During one visit, I later found out from a Samsung rep at Best Buy that Sprint had voided my warranty by having a technician wrap my sim card with scotch tape. I went into the store In Garden City that serviced my phone and questioned them about why they would do this. They replaced my phone on June 14th without a problem because they knew this was not something that a tech should do. Even with the second new phone my issues didn't improve. (Sprint at times blamed my reception problems on my phone even though it was brand new.) Sprint said if I got a device called a Airave my reception would improve so I called that department to have one sent to me. This they do for no charge to customers who have reception issues. The device was on back order because so many people have issues with Sprint. Again I was told to be patient they would get one out to me as soon as possible.
It took over two weeks to get the Airave sent to me. This didn't help my issues. In fact sitting right next to the device my calls continued to be dropped or poor reception. This is totally unacceptable to me. My cell phone is my only line of communication. As I explained to them. I am a widow who sleeps on the second floor of my home and if an intruder entered my home I could not depend on my phone working to call for help. My Dad is elderly living in Florida. If there was a medical emergency with him I could not depend on being contacted. My phone is a lifeline not a luxury. Sprint asked me to allow them time so they could continue working on my problems at which time they opened a case. I continued to pay my bill all this time in a timely manner even though I didn't have an acceptable service.
Finally on June 24th at the suggestion of a Sprint customer service rep, I switched my service back to Verizon (who I have never had a problem with). My home is not in a rural local where one might expect to have reception problems. I am a widow trying to make ends meet on disability. Now I have had to paid the $1,500.00+ bill paid in full while I try to get help with this matter because I work very hard to maintain a excellent credit rating and I didn't want Sprint to ruin my credit for nonpayment while I tried to get this issue resolved. I can assure you that Sprint is not working to resolve this issue.
To improve the overall customer experience in your market and to do so as quickly as possible I would like the cancellation of my contract without penalties for the phones I leased and a refund of service that I never received in the form of a credit card credit as my bill has been paid. It is only fair, and just... I pay for a service, I should receive good service! I want compensation for the time I've had their service and early termination fees. I feel Sprint has taken advantage of a disabled widow and a elderly man.
How do I know I can trust these reviews about Sprint?
576,064 reviews on ConsumerAffairs are verified.
We require contact information to ensure our reviewers are real.
We use intelligent software that helps us maintain the integrity of reviews.
Our moderators read all reviews to verify quality and helpfulness.
For more information about reviews on ConsumerAffairs.com please visit our FAQ.

Went to Sprint store on August 15, 2016, with a problem. The problem was no long distance service. The customer service rep spent over an hour trying to fix problem. Long story short... didn't fix issue. Instead told me to go to another Sprint location. Before I left I suggested to call tech support but nooo. He said "I don't know what's going on" and handed my phone back to me. I was pissed because I'm paying over $137.00 a month for service. Well I left for the other store and when I arrived the customer service rep told me the network was down for long distance calls and Sprint was working on it. Why couldn't the Janaf store told me that to beginning with. That service rep should be fired.

I bought an expensive phone from Sprint that didn't work correctly. They said it was covered under the 30 day money back guarantee, but that if I let them take extra time to try to get it to work it would still be covered. So I tried for months, on the phone with them for hours every week and it wasn't doing anything except taking up massive amounts of my time that I should have been spending working, and thus costing me hundreds of dollars more. So I eventually cancelled service and returned the phone. They accepted the return. But never gave me a refund. Now they have my phone and my money and I'm wrestling with the credit card company I paid them through to get it back. And they are trying to charge me for $200 worth of things that I don't recognize as well. This company is a nightmare. They are just a bunch of corrupt thieving gangsters. Go anywhere else. You will be safer there.

*************************************************************************************************************************************************************************************
ALREADY PUBLISHED: http://www.complaintsboard.com/complaints/sprint-horrible-service-c817457.html
*************************************************************************************************************************************************************************************
I am a new customer to Sprint, I switched from Verizon on 8/15/16 via the Sprint.com website. I ordered the 2 Samsung S7and S7 edge ( BOGO) With the intention of adding my son's ( who is currently in NY) IPhone 6s Plus that he owns. I was told (via live chat) that Sprint would cover all my fees to transfer services from one carrier to another. I received the S7 edge 8/16 and the S7 8/17, however on 8/18 I called the telesales dept to have the iPhone number ported to no avail. I was on the phone for about an hour with Mike who, to my understanding, added my son onto the account as an authorized user, added the line and had tried numerous times to switch his iPhone over via the Internet. Apparently the phone needed a new "free" SIM card so Mike set it up to where Daniel could go in the NY store ( 8/19 Hudson Valley) which evidently is a Radio Shack store w/ Sprint inside, but what he needed is a corporate store. On 8/21 I called the customer service dept to have the lines on the S7 and the edge swapped because the phone had been idavertenlty given to my 10 y/o which turned out to be a nightmare. I tried to avoid the long line and use the convenience of online services, but I was quickly rushed off the phone by an irritated young man who said " he had all the info in the account he needs and just turn them off and they'll be switched over", NOT!! Both phones went to VM for 2 hours and I had to I stay on the phone with Mark for 45 min making it work, fortunately he was very nice.8/21 Daniel goes into corporate store in PA (Lycoming Mall in Muncy,PA) now he's not an authorized user and no one in the store will talk to me. Because he is traveling, there is a cab waiting outside for an hour that cost him $100. I finally get Jessica and Lisa (sprvsr) via phone who is rude and tells me " they can send me a SIM card to NY but I need to add a new line because nothing has been done in my account and being that my account is less than 30 days old and I'm not satisfied with the service I still have the option of disconnecting my service!" I was "accidentally" disconnected and then spoke with a very nice Victor J. for an hour ( explaining the process over again) who tried to help but had me on and off hold then sent me to 'order support' to speak with Jen who would finally add the line and order the SIM card. Jen had me pay $14.11 for shipping the FREE SIM card to NY and tried to charge me $30 to activate his line, which should have already been done for free like the other 2. After putting me on hold various times Jenn finally agreed to add the line for free but the SIM card would still take 2-5 business days. I was/am furious because each day that I am on the Verizon Network I am paying for that line and the line I had to add with Sprint! I called the corporate store in Fairfield to get a address and the young man inquired about my situation and I again I explained everything over again. As he spoke between another customer and myself he explained why I " should have never ordered my phone online and how folks usually get such horrible service when they go through the online process!" I was appalled that he would actually throw his company and coworkers under the bus like that. I have been treated horribly thought this entire process and only switched to sprint because I thought my rates would be better, but why should I have to compromise money for customer service? A peace of mind is priceless!

I was charged for a phone I return to them in their envelope. None of their employees are any help. Clueless. Just come up with something. Left Verizon after 15 yrs. because bill was going to be half the price. Well it is $26.00 higher now. They tell you lie after lie just to get business. Can't wait to go back to Verizon. Don't leave your carrier if you are happy because you won't be with Sprint. It will just be a hassle and a lot of money.

I switched from Verizon to Sprint and that's my biggest mistake I ever done. SPRINT HAS SUPER SLOW DATA! It's so frustrating. I need to wait 5 minutes for 1-minute video to load. After my contract to them I will never go back.

I've been a Sprint customer for about 10 years, for being a loyal customer I qualified for a discount! Recently I decided to get my daughter a phone and add her to my plan. To my surprise because I added a new line my discount was gone. I was no longer qualified. I now have to pay $45 more a month! Wow really??? I also have to call all the time due to all these overcharges that magically appear on my phone bill. Pls. avoid Sprint. There are so many new companies out there now that give better reception more affordable and have better customer service.

I have been a long time 15 years premium customer (that is what they call me lol), never late, never missed a payment, yada yada... so I normally upgrade when due, this last time I wanted to trade in my 5s iPhone (big mistake) for the larger 6 Plus in order for my older eyes to see a little clearer... first off, it is too big and cumbersome, and iPhones personally are overrated... so I go into the store, ready to hand over my 199 to upgrade 2 years ago and was told it would be 299, and why would I do that. They said when they had a new product that was a no-brainer, it's a lease, just like a payment (didn't tell you that you are paying FULL PRICE of over $600 and at the end the phone is NOT yours. They made it sound like, you can turn it in each year for a new phone yada yada. Sounded very good at the time and 100 less than I went in with being the phone outright would have been $299.
Hindsight, $300 cheaper and the phone would have been mine to sell now. I saw people all around me one time went in with a complaint following this lease, buyers were so excited to be able to own an iPhone that they would do anything... so very sad, it is like someone with bad credit from life situations that have to pay 28% to buy a car. I was so very stupid that day 2 years ago. Now I am out over 600 and have to turn in the phone and purchase a new one. Will I??? NOT on your life... I will be heading on over to AT&T or Verizon, purchase my new phone and own it. Don't give Sprint your hard earned money, if you have to buy one of those phones at Walmart or get a good deal with one that isn't as SMART, so much for not being smart... you are looking at her!!!

I'm fed up with Sprint. I've been a customer with them for years now but over the past 5 months I've had issue after issue with them. It started when I made a phone claim with Asurion for a lost phone. Asurion then claimed to Sprint that I never returned my broken phone and added the phone cost to my Sprint bill. I called Sprint, got the runaround. Long story short, it was taken off of my account. Next month, the charge was back and phone disconnected for going over my spending limit due to the charge. Called Sprint, got the runaround, finally taken off. This same issue happened for 2 more months after that.
Towards the end of June I was fed up and called the cancellation department to finally rid myself of Sprint. I spoke to Steven who saw all of the issues I've dealt with, apologize profusely and made several assurances throughout the call to keep me from leaving Sprint. One of which was applying a $133 credit to my account for all of the fees that I'd accrued over time due to issues out of my control. Second, he assured me that he'd call me back on July 7th by 7pm at the latest to ensure my account was ok and that the credit had been applied. None of which happened of course.
On August 2nd, I called Sprint and spoke to Ervin who took a look at my account and said he saw the call to Steven and that he promised to call back by the 7th but of course, no mention of the $133 credit. He stated that he was going to look into the call to verify the credit amount and I'd receive a call from Sprint in a few days once the credit was applied. It is now 8/19. I called Sprint again today. First spoke to Heydi who stated that she was unable to locate any notes from my call with Steven or Ervin. I was then transferred back to cancellation department and spoke with Essence who found the notes from my call with Ervin.
The notes state that Ervin had my call with Steven pulled to listen to the promises he made but unfortunately Essence was unable to disclose the information of the call to me. She then placed me on hold to speak with her supervisor to see what they could do. That's the last I heard from Essence as I was transferred to the sales department that had no idea what was going on. They then sent me back to Christy in Customer Care who supposedly couldn't access my account. Christy was to send me to someone who could but instead sent me back to the machine that answers at the very beginning of a call to Sprint.
At this point, I had been on the line for close to an hour and a half and had had enough and hung up the line. I am shocked and appalled at Sprint's level of customer service and have given them more than enough chances to correct the issues. I'm no longer a satisfied customer and am planning on switching mobile carriers first thing in the morning. It's beyond sad that I've been reduced to having to leave a post on Facebook because I cannot speak to a single person at Sprint that is willing to take ownership over fixing these issues once and for all and rather lose a loyal customer since 2009.

I had a very bad experience with Sprint. I believe it's one of the most worst companies in this industry. Customer service is really bad. The people in Plainfield have a serious attitude problem especially the manager. They tell you something and all is a lie. And they give you a hard time and they can't deal with any customers and they tell you call customer service. And then you call customer service they give you the runaround. No respect with the people who work in that Plainfield store and I don't think the manager can handle a problem. I hear her attitude with other customers as well. And a friend of mine had the same problem and it took us a long time to cancel the account. I know there is a time frame and we did that before the time frame, but they give you the runaround so you kill the days so you can be charge. It wasn't easy to deal with them. Bad business. I will never recommend them.

Sprint is absolutely the worst company. If anything can go wrong it will. They sent wrong phone, then expected me to drive 50 miles to the nearest closest store. It was a huge problem. I cancelled my account with the company after 26 days. Under the 30 day satisfaction guarantee. So what happens, I send all their merchandise back, cancel my account and then they continue to bill me for months even though my repeated calls. I've spent more time on the phone with them than I did using the phone for personal and business calls. Boost mobile is owned by Sprint, yet, run a lot better and smoother.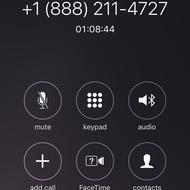 I will make this short as possible. Lets start with in Feb 2016 I had two devices that were eligible for upgrade but, I choose to cancel them due to the fact my 21 year old son finally got his own service which I recommended Sprint because up till now have never ever had a problem. They had excellent customer service. So I called and cancelled and didn't think twice. So Feb, March, April goes by and didn't even think of charges. Look at my bill one day on my free time (which I don't have a lot of which you will see that resulted in 7 month of continue charges on these line of $25.00 monthly! Totally $125.00). So now in May I called again to have these lines canceled. The agent assured me that they were cancelled now. So here we are today 08/19/2016 and I am calling to cancelled them again because the agent now has said they have no record of me calling.
Well Sprint in your automated service it clearly states this call is being monitored & record. So guess what why don't you pull the "monitored call" log and you will see I have called on this issue several times. Honestly I can go and on regarding the lack of concern Sprint has. I would like to say if you don't want your life wasted waiting to speak to customer service they is not going to help you anyways... go with another company that actually is willing to make an effort for their customer. This was my wait yesterday to speak to someone before I just hung up. Also please I am calling from a Verizon phone because I am just waiting for my contract to end to get rid of the 5 phones I have with Sprint and taking my business to Verizon.

I had nTelos for 2 years before Sprint bought them out and ever since then my phone service has been a nightmare! My boyfriend and I share a plan but have recently discovered they have been charging us for 2 plans. Before them though we called Customer Service to find out why our bill was so high. She kept putting us on hold and refused to give us her name and badge number. When we asked to speak to a manager she put us on hold and left us there. We end up going to the store where the assistant manager Trenton admits it is their mistake and promises to fix it because our phones had been disconnected. I get a text yesterday saying our phones will be disconnected yet again. But after my boyfriend calls Trenton he is going on vacation and can't be of assistance.
My boyfriend was able to have it turned back on until we can go to the store yet again later today. I highly recommend that you stay far, far, far away from Sprint because it is the worst service I've ever had and I've had Straight Talk before. We are planning to switch whenever my boyfriend gets paid again because the service is ridiculous. I miss my nTelos.

We switched our cell phones from Verizon to Sprint. Bad mistake. We were told it was buy one phone get one free, so we spent 1/2 day switching over. We're told it could take a couple of months before we saw the credits for one of the phones. I gave them a few months and called them after they kept charging me an installment for the 2nd phone. Gave me a credit over the phone and said they would fix the account. Next bill comes in same thing.
Called back and was told the promotion had expired. Paid my bill $25.00 less than the total and they called me the next day and told me I was on the disconnect list for that day if I didn't pay the $25.00 but they needed 3-5 days to investigate my problem to resolve the issue. So I paid the $25.00. Nothing has changed. I have to call them every month and stay on the phone to be told they have resolved it. I would not recommend this company to anyone. They lie over and over. I should not have to spend time every month to call them.

I have had my phone for less than 2 months and it's messing up where people cannot hear me but I can hear them so I called customer representative. They told me I had to replace the phone with a $200 deductible. I'll go into a Sprint store which is not very convenient for me being that I work a lot and they would not send me the phone unless it was through Samsung which that means I would have to give my phone for about 4 to 6 weeks and I run a business so they had totally dropped the ball on this situation. I recommend you go to a different company.

Initially, I switched service providers because Sprint offered an unlimited data plan that my previous provider did not. But since I have switched, I've dealt with nothing but negative issues with Sprint. Not only do I literally have zero service in certain parts of the city, but Sprint also has other service issues as well. Multiple times recently, my phone has completely lost service for no apparent reason.
Not only is the service poor and unpredictable, but they also debited my account in April $216.50 for a replacement phone they said they never received that I had sent back weeks beforehand. Upon calling them to resolve this issue, I spent ample time out of my day being put on hold and transferred only to have the customer service associate not resolve my issue or give me any clarification on what was being done.
I was told that my problem had been escalated to a different area and that they would be calling me back and asked for a good time to return my call. I gave them a very large time window to call me and waited all that day and several days after that for a call - only to never receive one. I attempted to call them back and inform them that I never got a call to resolve the issue, only to be told the same thing - that someone would call me that next day with a solution to my issue - and I still received no call.
It is now August, and I just got this issue resolved today. I have been transferred, hung up on, and put on hold to resolve this. After an hour and a half being transferred to different customer service departments, I was finally transferred to a returns representative who was able to locate my package BUT was not able to offer me a refund. Instead, I got a credit on my bill for the total amount I was owed. Although the issue is resolved and my package was found, I still am missing $216.50 out of my account that I will never get back that has instead been "credited for future bills". I understand that my issue has finally been resolved and I will not have to pay for service for a month because of the credit, however the fact of the matter is, Sprint debited my account so quickly, but four months later, all they could do is credit my account.
This company is unprofessional, unhelpful, and obviously doesn't care about the satisfaction of their customers. I have never been late paying a bill with Sprint, and have always been an honest customer and have been treated very poorly. I advise anyone that is thinking about switching to Sprint to consider what I have been through and chose another provider instead. As soon as I am able to get out of my contract, I will definitely be doing so and switching to a different provider that will actually provide me the service I pay for.

I just joined Sprint 8/16/16. Less than 24 hours and I'm already frustrated. I went to SAM's club to purchase my new phone and I told that ugly guy that I don't want payment plan, I want to pay off the phone. I was told I cannot payoff the phone that I should talk to Sprint representative. I did just that unfortunately I was told to go back to SAM's club to make the payment. This is annoying because I don't know why I can't payoff my phone. I don't like payment plan. I don't think this is going to end well between me and Sprint because I'm already devastated. Please stay away. Representative not good.

I have had an account under a parent's name for 4-5 years, with reasonable-tolerable coverage and customer service (always better in store). I have been trying for the last month to open a personal account and move my number over. I have been to the store 3 times and told very different steps each time; once said they would do it for me in store, then twice said online only. Now I have "opened an account" but can't log on online to complete steps because it says my account number isn't valid. 5 failed customer service calls, even spoke with 2 supervisors who could not help and refuse to acknowledge any issue on their end and keep telling me it's a browser issue (I've tried 4 different browsers on 3 different machines).
The last woman I spoke with "Maria" was exceptional rude and kept interrupting me explaining the problem so that she could walk me through the registration steps to end up at the problem I was describing in the first place. 4 weeks later and I am no closer to moving my account. You may be asking yourself: "Why is she staying with Sprint?" That's is an excellent question. I will be calling back to close my account - if they can manage it.

Do not go with Sprint ever! You cannot get a person on the phone in regards to billing. I have called over a dozen times, the wait hold is 30 minutes, then you may get a person. They put you on hold again and then the service rep mysteriously disconnects you. It's impossible to cancel with this company as you cannot go into a store and cancel. Also, be aware of false data charges which accumulate on a monthly bill. Beware of late fees of 5.00 if you don't pay on time, and also charges of 7.00 if you talk to a person. This is the worst carrier and customer service ever. Don't sign up. Their own CEO has said in an article that Sprint is the worst.

Someone applied for a Sprint acct. using my identity. I received a letter that it was turned down. Thank God. Trying to resolve this matter was insane. Constantly calling Sprint and they kept disconnecting my call. When I finally got through it was total incompetence trying to explain the letter they sent. I'm so glad I do not deal with sprint. The worst company I have ever dealt with.

My family has been with Sprint for many years (10-12ish). Until now we have never had an issue. Some of our friends have made comments about Sprint, such as "ugh, I had them and blahblahblah..." but everything was working fine for us so we just thought...whatever. The reality is that everything was working and that there wasn't any issues. We didn't need customer service because there was simply not a problem. In December of 2015 my family moved into our newly constructed home. We immediately realized that our service in our new home was horrible. We called Sprint and they told us that there were upgrades scheduled in the area and the problem should be resolved soon. They were unwilling to define "soon" but indicated that usually they are done within a few months. We didn't want to change companies because we never had any reason to...and let's face it, it's a pain to do so.
My family, and much of my extended family and some friends also have Sprint. Whenever anyone is at our home they would get dropped calls. Personally, I was experiencing a dropped call rate of about 25% while at home (LG G4). Worse than that though is that often when people would call me the phone wouldn't even ring...I would just get a random voicemail. Unless it's for business reasons, it seems like people almost think it's rude to leave a voicemail these days, so I would be completely unaware that friends and family had been trying to contact me. (This is because people expect you to see a call on caller ID and call them back.) Additionally, there is almost no data at our home. We have wi-fi, so overall that wasn't as impactful as the missed and dropped calls. Oh, there have even been times that I was unable to call out. I could text my wife when she was away from the house and she would be able to complete the calls.
So, back to the customer service...We waited 6 months to see the upgrades in our area take effect. They didn't, so we went to a Sprint store. They told us that the upgrades were complete and that no other upgrades were planned in our area. The upgrades didn't help us at all. Here is the best part: they showed us a coverage map and our house was just outside of the coverage area. They told us that there was nothing that could be done except to upgrade phones to the latest and greatest...that might help! So, after a few weeks we thought we would try another Sprint store. Same thing--the guy literally laughed as he showed us the coverage map with our house just outside of it. He thought that us buying brand new $700 phones was the answer too.
Feeling defeated I checked into switching carriers now that so many carriers offer to pick up the costs of changing. I didn't care for my options and simply wanted to leave Sprint. I called Sprint yesterday...5 times. Why 5? Because I had 4 dropped calls while trying to get this resolved. After telling the story over and over I finally found a guy who had a solution. He said to email to etf_move_out_of_coverage@sprint.com and include proof of my address and I would be able to discontinue service without paying any penalties. Yay! Long sought resolution! I sent the email. The next day, which is at the time of this writing, I received a reply. The reply said that I could not discontinue service without penalty because I was in the Sprint coverage area. WHAT?! Why did 5 (or more) Sprint representatives tell me that I was NOT in the service area?
So, back to the phone I went to contact Sprint. After explaining myself for 30-40 minutes to a woman who kept "looking for the best resolution to my problem" she decided that my Air Wave must be the issue and wanted to transfer me to Air Wave support. No...the Air Wave...which is a signal booster, is nothing more than duct tape on a Lamborghini. Even if it did work properly, it doesn't help at all in my backyard...which is where I spend a very lot of time since we are building our new yard, grass, landscaping, shed, trees--everything. She was adamant though--the Air Wave has to be the problem. By this time I was upset--very upset. I told her that the only solution was to find a way for me to discontinue services. Again, she pressed the Air Wave issue. It was around this time that I was "cold transferred" to another person. Once again I got to explain the whole situation.
This person explained to me that I was in fair coverage, which meant that 'sometimes you get service and sometimes service isn't so good'...WHAT? How is that acceptable? She also explained that if I was in 5 miles of a tower I couldn't discontinue services without a penalty. If I can't make calls, receive calls, get dropped calls and no data I don't care if I am living on the tower--it's broke! The Sprint representative told me that the Air Wave was probably not calibrated to reach its maximum range...which is "quite large, 2800 to 3000 square feet." WHAT? 3000 square feet? That's a really small area...I live on acreage...3000 square feet is almost nothing comparatively. Also, if we would just turn off our LTE and roaming when we are at home then the Air Wave would work better! How utterly stupid and inconvenient.
Can you imagine every time you, and your family, leave or return to your home having to adjust multiple settings to ensure you can get calls? But then, only in a tiny 3000 square foot area? What the heck? In the end, I asked for the payout amounts to discontinue services with Sprint. We built our home to care for my mother and father in law, who has Parkinson's disease, and we need reliable service. I would much rather pay $1000 to get out of any business relationship with Sprint than to not pay and continue it. In my opinion Sprint is unethical and shady. They dragged this whole process out for months and did everything in their power to force us to stay with horrible coverage.
I will never recommend them to anyone and I highly recommend you don't give them any business whatsoever. It's worth noting that I had to give them a 1 star rating. Stars are good things, and Sprint doesn't deserve a collective star from their entire customer base. It's also worth noting that we cannot simply take our phones, which have leases, to another carrier because of something Sprint does/has done to their phones. Verizon, AT&T and T-Mobile do not have this same issue. Go with anyone besides Sprint.

I was with Metro for over 15 years and I never had a problem with them. Then a friend told me that Sprint had a "buy one get one Free" on iPhones for new customers and we'd get a $100 for each new line. So for some crazy reason I went and long story short I changed my phone and got my daughter hers. I waited patiently for my "credit" which they'd told me would take about 3 months. But after spending the entire afternoon at Sprint switching lines, etc. Nobody ever mentioned the minor detail that follows: A month and a half later I find out that in order to receive the $$$ I had to have registered online within 30 days of opening the new accts with a number in an email which I received just yesterday (way late). What really bugs me is that I never had any problems with Metro in the first place!!! They'll do anything to get commission for new customers. Moral of the experience: "if it ain't broke, don't fix it".

When switching to Sprint service, the store manager set up my new phone plan. I was looking for a cheap phone but the model I wanted wasn't in stock in the store so the manager said I could get the slightly newer phone for the older models price. Long story shorter, I'm still paying full price for the phone even after trying to straighten out the billing with the store who sold me the plan. Make sure you have all prices signed on paper by the employee giving you the sale for your own records. The company can change the bill charges online with no records of previous agreed amounts.

I was a customer of Sprint for over 17 yrs. The last 5 yrs was enough. I dealt with Sprint executive services Billy **, Diane and several others. I needed help and answers, nobody helped with my constant failing phones. I had 47 phones in 1 year. I never got an honest answer and I was dealing with medical issues. Sprint bent over backwards not to help. No part of the company would help with any of their issues. This company got ran into the ground because they don't realize customers are the reason they have jobs. I went to AT&T and for the most part everything is better, at least I'm not constantly lied to.

I've been with Sprint for about 7 years and have always upgraded using a two-year contract. Now, like most phone companies, they have started caring less about their current customers and have been putting all of their marketing bucks of obtaining new ones. My contract expires next month and I have been "eligible" for an upgrade for months. Unfortunately, I am unable to upgrade with a new two-year contract, I am only eligible to buy a phone or lease a phone. I spoke to customer service and they agreed to let me upgrade early, which has NEVER been an issue in the past to begin with.
Unfortunately, they are saying that the way the system works, that I have to upgrade with them. I have no problem doing that except the fact that the new two-year agreement phone prices are a joke. I found the exact same phone through Best Buy with a two-year contract upgrade for $200 less. I was working with a very nice Best Buy associate who was willing to work with me to upgrade my line. We got Sprint on the line and pretty much, they wasted two hours of my time. I was passed around manager to manager. I was told that I am eligible to upgrade but I need to go through them but they cannot price match. So not only would they not price match, but they would not allow me to upgrade through an authorized retailer that would still allow me to renew my two-year contract.
All I want is to upgrade my phone but seeing how I have to wait until my contract is up next month, I might just take advantage of being contract-free and start new with a different phone retailer. If anyone from Sprint is reading this, you guys should spend more time on finding ways to keep the customers you have because from the looks of it, you have a major customer service issue as a company.

Well I went to Sprint because my phone was overheating and malfunctioning then they told me that they had to place an order. They told me that the order was going to take 3 days to get here. 3 days passed and still no phone came down to Friday which was the 5th day and I went into the store and they told me they didn't even know when my phone was going to get here because it's on backorder and it's out of stock slash not being produced any more so then I called my insurance to see if they could help me. Well sure enough Asurion can only replace your phone if it's cracked or stole or it got water damage. But guess what? They don't replace a phone that's overheating and malfunctioning.
So now I'm sitting here without a phone because of Sprint and Sprint telling me that I have to wait until I get that phone. There's nothing else they can do for me. They won't upgrade me, they won't help me out, they won't cancel my line, they won't do anything. So for your guys whoever reads this please please do not go to Sprint. It's a waste of time waste of money and at the end of the day you're not even saving money because I went from paying $170 at Verizon to pay 150 at Sprint - for what? For a headache for being told "No you can't get a new phone right away. You have to wait until whenever the manufacturer feels like sending out the phone."
With Verizon you call the service and guess what? The phone is there the next day or the following day. None of this "Oh well it's out of stock so we can't give you a phone." No - they give you a phone no matter what and fix your problem especially like me when it's my work phone I receive my emails everything else. So once again don't waste your time. Go to Verizon. You'll be happier, you'll get perfect service, your phone calls won't get dropped and at the end of the day you'll get some good deals you truly will. P.S. Sprint will never be better than Verizon!!!