Consumer Complaints and Reviews

I have been a T-Mobile customer since 3 years and although it's never been the greatest experience, I have always kept being their customer. However, recently (one year to today) their service started to really perform badly. My data doesn't work well most of the time and it has a speed that it is so slow that often fails to load the simplest web page. After contacting them, they have been literally playing with my patience for 3 months, where every couple of hours of support they would switch assistant and we would need to start all over. This for THREE MONTHS. It's been insane. I asked them to fix my service, and they didn't and I asked them to get a refund since I was paying for a service that they didn't provide. To this day, there is been no help from them and my service keeps performing badly. It's not been a couple of week. But 1 year. Worst carrier ever. T-Mobile is ruining my life.

Here is my latest issue w/ T-Mobile: In June 2017, called to ask if I can UPGRADE two lines to Samsung Galaxy S8 Plus and get the buy one get one free offer. Rep on phone claimed "ABSOLUTELY". I double checked, "UPGRADE right? I don't need any new lines." Rep confirmed. Completed the transaction, paid for both phones in full. Expecting to get cost of one phone back via pre-paid card in a few weeks. Got a text the next day congratulating me on adding two new lines!!! I called T-Mobile right away. The rep on the phone said the new lines are TEMPORARY and indeed I am in the process of upgrading and they will go away after upgrade. I said "OK, call over."
Two weeks later, I get the preliminary bill. Lo and behold, two new lines are still on there!!! I call T-Mobile again. This time I am told that there was no UPGRADE offer... it was always an offer to buy 1 get 1 phone free if I ADD lines!!! At this point I am mad. They transfer me to customer loyalty. I get the same story. I asked how this will be resolved... I am told I need to keep one new line active, they will cancel the other one - but if they cancel both lines - I won't get the $790 rebate!!! Oh and I also learn that I had to actually visit some website and enter a promo code and APPLY for the rebate. The rep that processed the FAKE UPGRADE never informed me of this so I would have been waiting for weeks to get the rebate and never receive it - all while paying for a bogus line that I never asked for in the first place!
Beware, of these dishonest business practices by T-Mobile reps. Didn't Wells Fargo get in trouble for doing this sort of stuff - creating new accounts for customers that never asked for them. If anyone from T-Mobile reads this and wants to dispute my statements, please review the call recordings from my calls. The rep that processed the fake upgrade should be reprimanded or fired. If rep was just doing what management was driving - other significant steps should be taken to remedy.

I'm a single mother and have two children that although they were too young to have their own phone I got them each one anyway since it would give them the freedom to call their father or myself when they were going back and forth. For 13 months I had automatic payment set up and without fail they would shut down their lines. I invested so much time each moth to correct this and finally had to make a decision if we would continue or go elsewhere. After talking to their departments for over 2 hours I decided to give them an opportunity to see me show them LOYALTY and see if it made a difference. I was very clear on those details AND IT SADLY DIDN'T MATTER AND NOW WE ARE IN A BIGGER BIND THAN EVER. I can't imagine how they keep their customers and I feel very sorry for the great employees since their only as good as their company and T-Mobile could care less.

They offer you a cell phone that is supposedly free, but not. You pay a financed phone, but it turns out not, it's just rented. Before purchasing any product with this company, carefully review what you sign, they will cheat you of any form.

Went to my local store to receive a quote, they automatically pulled my credit to let me know I did qualify for the service. They went ahead and gave me the price quote for 3 lines. We didn't decided to do anything at the moment. Left. 2 months later I receive a huge bill of $310.00 when we never received or agreed to their services or bought any phones. When I received the bill I called the **. Was transferred 6 times to different people. Was the phone for 1 whole hour. Never recommend T-Mobile to anyone! Horrible company!
How do I know I can trust these reviews about T-Mobile?
851,761 reviews on ConsumerAffairs are verified.
We require contact information to ensure our reviewers are real.
We use intelligent software that helps us maintain the integrity of reviews.
Our moderators read all reviews to verify quality and helpfulness.
For more information about reviews on ConsumerAffairs.com please visit our FAQ.

I am a customer with T-Mobile for over two years, and if not for the reasonable payment arrangement options, I would have left for a primitive, pay as you go phone service. My first two years of service, I purchased a brand new iPhone 6s, which I had to return less than a month later because it died on its own, randomly, multiple times per day. The only option they offered me was to get a used, refurbished phone, even though I just signed up for payments on a brand new, almost thousand dollar phone that did not work. I bit my tongue and accepted. The used replacement had the exact same issue. I stuck with it in avoidance of having the same issue I bring to you today, because of the stress and violated feeling it brings. I finally paid off my first disaster of a phone experience last month and opted to continue their service and buy into a new device (I know, I know).
This phone cannot maintain a call, period. Every call dropped, or I'm hung up on. After patiently trying to troubleshoot this issue with T-Mobile employees, over the course of several weeks (cell tower check, settings resets and a new sim card), a tech guy offered to send me to retentions to have my phone replaced with a factory sealed, NEW replacement. The woman with retentions was monotone, uninterested and rude. Furthermore, she was not conveyed a message of my issue from the tech services gentleman, as he said he would do. I had to start from scratch and listen to this person tell me that because I was past 14 days of buyers remorse, my only option was to receive a used, refurbished phone. In their own language it says that, under warranty, you not only have to pay for the claim you make on your lame device, you also will receive either a new or refurbished device.
Now, I know for a fact it will be refurbished, because they did this to me already after returning a brand new phone before. I asked to please have a new replacement, specifically, be sent out, with no chance of a refurb, as last time this happened I received an equally messed up phone. And why send replacement off anyway? The stores have new, unopened replacements ready to go... Another reason I know they only send refurbs, aside from my experience with this already. Let's just be realistic. Unhelpful, condescending and constantly reminding me that they "understand, however". In no other circumstance would you be given a used item as a replacement for something you just bought brand new.
I am irate and feel exceptionally taken advantage of. They are all smiles until you need them to make right an incredibly inconvenient issue that came from their end. Somehow their shortcomings benefit them at the customer's expense. Surprise, surprise... For what it's worth, I never, I stress never, write reviews. I also never send food back. This is purely out of helplessness and feelings of violation.

I had a very bad experience trying to switch from my old company to this company. Is unbelievable how T-Mobile is charging me for one month of service if I used it for 1 week. And it was not my fault to decline.

A sales rep came into my business to convince me to make a change from Verizon to T-mobile. They promised me a seamless and easy transition process, which was very important to me as I am a business owner. They also showed me a coverage map for the areas that I most frequent, showing that they have very strong signals (Orange County, California and Southern Florida). Based on this information, I spent the next hour making the switch. The experience has been terrible and a complete scam.
I have submitted my final Verizon bill for reimbursement and then received a text saying it was rejected and that I would be contacted by a T-Mobile rep shortly. I waited over a week and then called T-Mobile to see what was going on. They put me on hold several times and the call dropped. Called back and they then transferred me to another department and after 45 minutes told me that my bill submitted was rejected because the statement I submitted wasn't detailed enough.
This was the final bill I received from Verizon, with pages of details. T-Mobile then wanted me to contact Verizon to have them send me a more detailed bill... I waited for 45 min to speak with a Verizon rep. and they told me this is the only type of bill they generate. I called T-Mobile back and was faced with the same road block. As of now, I have paid over $800 to cancel my Verizon account, have not been reimbursed, and am being charged by T-Mobile. The coverage with T-Mobile is not anywhere near up to par with Verizon, as my service is constantly going in and out of range as I roam my areas.

I wish there was a way to give less than 1 star. I am now at the peak of my frustration with T-Mobile and their inconsistencies with the knowledge of the customer service representatives. My current phone has been giving various technical issues for months. I had "insurance" on the device and tried for months to get a replacement handset due to the annoying issues. After about 6 months of calling back and forth, troubleshooting the device with varying instructions (depending on the tech. representative), I was granted a replacement device (even though I had insurance on the device).
I received the replacement device in on May 1 and opened the package on May 2. The replacement device was not a new device but was instead one that was used and also very dirty. I immediately called customer service and informed them of my dissatisfaction with the device and that I will not be using it, but will instead return it. The device was placed inside the box in which it came with the return shipping label. On about May 3 I dropped the box at a UPS drop-box located not too far from my home with no worries that the phone would not be received by T-Mobile. On June 14, I received a text message that from T-Mobile informing me they had not received the device and in order to avoid being charged for said device, I needed to have it returned by 14 days.
I immediately called customer service about the message I received. The representative to me "not to worry" as the device was received by T-Mobile, I think they said May 10 or sometime in May. Fast forward now to July 8, my T-Mobile bill comes in and it is over $800. Before reviewing the bill, I thought, maybe they're billing me the final amounts to pay out for handsets I have on the account. But still, I was concerned as I received no prior communication about such an arrangement. When I opened the bill, I saw that $499 was charged in the bill because the phone was not returned.
Again, I called customer service and told them of the charge on my bill, but that it should not be there because I returned the phone since May, and received confirmation that that phone was returned from a previous customer service rep in June. As per usual, the rep told me "rest assured", this issue will be resolved. The rep proceeded to submit a "research handset form" and told me that an email of that submission would be sent to me. Because of my previous experience, I asked for a confirmation number, I received a transaction number. I was told that with about 30 minutes, I would receive the confirmation email and also, my bill would be updated to reflect the credit of $499 (because I had returned the device).
Today is July 10 and my bill is still over $800. I called customer service and again relayed the issue (extremely frustrating), I was told that she was not able to see that the device was received by T-Mobile and this is why the "research handset form" had to be submitted. Remember that when I called in June about the text message of the device not being returned, the customer service representative told me he was able to so see T-Mobile had received the device. Now, I 'm being told by another representative that customer service is unable to see such information in the system, hence the need for the "research handset form". On top of this, I have to wait between 8 - 21 days for this form to be processed.
I have been a T-Mobile customer since 2015. I started out with a family plan that consisted of four people, each bringing their own device. Our bill the was standard and straightforward. After the first phone upgrade, and subsequent addition of lines to the account, my bill required detailed review each month. Every month since about May 2016, I have to set aside time to go through my bill and ensure everything that is being charged for each line is correct. Almost every month, I have to call customer service about some error on the bill. Calling customer service takes me about 2 hours each month. This is resulting from me needing a breakdown on most if not all lines with their individual charges.
Other issues come when I have to call multiple times to get an issue resolved. This issue each time I call about it, the rep tells me "ma'am, rest assured this problem will be resolved" or "ma'am, I assure you, you don't have to worry". I completely hate when they say this because I know that I will need to call back again and again for the same issue.
A most frustrating incident occurred in abut October 2016. I was adding a line to my account, and the person to whom that line belonged went to a T-Mobile store to do so. For a reason, I still don't understand, the T-Mobile store representative replaced my "primary account holder's" phone number with the new phone number. Bear in mind that this new phone number was to be added to my account as a new line.
The other individual and I was not aware that this happened until the following morning (waiting period for number to port). My original phone number was lost, and my phone number became that of the other person. After calling customer service more times than I can count, getting our rate plan changed (multiple times, which was unnecessary), being told different things that can and cannot be done to get back my number and have my account returned to the original state, my account issue was resolved about 1 month later. However, of course, as per usual, I had to call again to dispute various charges on the bill because of the changes that were made during the whole fiasco.
With all this frustration, some may wonder why even bother with T-Mobile for so long. I am currently a student with an extremely small budget, and though I am frustrated, the amount I am currently paying for the plan I have, there are no other companies offering such a deal. Previously I had Simple Mobile for about 4.5 years, but I switched to T-Mobile when there was promotion offering 10GB/ line for $40 and at the time Simple Mobile was only offering about 2GB for same $40/ month. Also, Simple Mobile operates on T-Mobile's network, so I thought the service should not be different, but sadly, did not think about customer service and CONSTANT billing issues.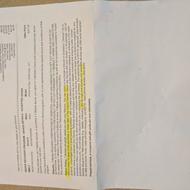 My son and I went to a T-Mobile store and we're told that there was a $50/line promotion AND a buy one get one free Samsung S80 promotion AND T-Mobile would pay off my AT &T bill AND my phone bill would NEVER be more than $130/ month; I questioned the rep repeatedly and was assured never more than $130- no hidden fees, no hidden charges, oh, and excellent coverage.
About 6 days later, I received my first bill- it was over $126 not including a $45 credit from buying back my at&t phone- so actually $171! I called customer service and got nowhere. I went on vacation in Vermont; I had all 5 bars and ZERO service. I used my fiance's Verizon phone to call TMobile... 1/2 hour later and no resolution. I was told they opened a ticket and rest assured, I would be taken care of; never happened- this rep was from the UK!
I got home and got my final AT&T bill- it was over $700, T mobile never paid them off! I called customer service again; only then was I told that I would have to go online and fill out a form, and that it would take 6 weeks or more to process for a gift card NON REDEEMABLE in cash to pay off AT&T! They were never going to pay AT&T off as I was told they would. I also asked if they were going to cover any late fees associated with not paying it off like I was told they would, and of course, they said no- so now I'm in the hole for over $700 plus late charges.
I received my next bill...$195!!! Called customer service yet again, this time questioning the buy one get one free offer; again, being told for the first time ever, I have to fill out an online form for the rebate! The following week, I was told by customer service that I WAS REJECTED, as the promotion ended the day before I signed up; so now I'm in for over $1500! I I asked to speak to a manager and was told to go back to the store, which I did. The store manager called a "district manager" and was told it would take a few days for a response.
Now 3 weeks later I called customer service and they service issues in general (every time I've called about service issues I got different responses about "settings") and then asked how long it takes the "district manager' to respond; I was told no more than 2-3 days and that I should go to a different store - so I went to Verizon!!! I ported my phone's over, so I could keep my phone number, and 2 days later, I put everything back in the boxes and took back to the store for a full refund.
A different store manager spent over 1.5 hours trying everything possible to give me a refund and was repeatedly told NO; EVEN AFTER TELLING SOME MANAGER THAT I WAS DECEIVED BY THE STORE REP ON SEVERAL ISSUES AND IT WAS THE STORES FAULT, the person on the other end said loudly enough for me to hear "it's not our problem- tell him their hands are tied- the bill is due in full"!!!
I am writing you, the PA. District Attorney's office, the United States District Attorney's office, the Better Business Office, the Federal Trade Commission, the Federal Communication Commission and my local TV stations, as well as my local police department and reporting this as FRAUD! In my opinion, T mobile should be shut down permanently!!!

I have been with T-Mobile for about 5 years. I haven't had any issues with T-Mobile until recently. Out of the blue my phone would not send text messages to people that have T-Mobile service. I thought it was because of my location at the time but I was in the city and even if I'm going from one end of the city to another it still wasn't sending the messages. So I called T-Mobile customer service about the issue and talked with them forever. Customer service could not fix the issue so I did a warranty on the phone. I did 3 different warranties for the same issue and after the last time I was able to send messages.
My phone was finally working then one day the power button gets stuck. I can't turn the phone on or off. I had to take the battery out then put it back in to get the power button unstuck. I figured the button getting stuck was a one time thing but it happened 2 or 3 more times. I went back to calling customer service but they just told me there is no known issues with the phone or on their end so there is nothing they can do for me. Then they told me I can do another warranty or pay 125 to get a different phone. I pretty much laughed on their face. I am not doing another warranty to get the same phone just to have the same issues and I'm most definitely not paying 125 for a different phone. So I told them I'm switching carriers and instead of trying to keep their loyal customers, they didn't talk me down or offer me anything at all to keep me from switching. I don't know how they can win customer satisfaction awards. I'm done with this carrier.

My family and I have been with T-Mobile for 11 years. Today after my mother went to pay the normal monthly bill, she was charged an extra $338 for what they told us was a late fee from January??? Then they added on suspension fees, that no one in T-Mobile or the over the phone representative could explain! Along with telling us that this late fee was added to every monthly bill and having no explanation for the extra $270 for this so called "late payment"?? She goes in every month and pays in the T-Mobile store in Bristol, Virginia and never has been told she was late on a payment, and she has always been early to make these payments. They could not show us the late payment, nor explain why this was happening?!
We will no longer be using T-Mobile as this isn't the first time this has happened and we weren't able to get an explanation as to why we were charged all these extra fees. Ridiculous. If you are looking to use T-Mobile be ready for service that goes out often, and being charged "late" and "suspension" fees without explanations. Don't waste your time or money!!!

I have had T-Mobile for three years they have placed these charges on my phone every other month. Well for the last several month we have been in dispute about incorrectly billed charges. The customer service speak so nice but they never fix the problem. Now they been charging me for the G-6, and the G-8 but only one is in use. I have spoken to three people about removing these charges from my bill. T-Mobile frauds you are a joke. I will be calling you every month until justice is served. I will be uploaded negative review to every website that will allow me to give my opinion you thieves.

Switched to T-Mobile from Sprint in order to take advantage of a promotion that would cover my early termination charges. They promised to give me $800 to pay Sprint and switch to them. It has been 10 months and still having to call everyday to check when I am going to get my money. They sent me a prepaid label for me to ship my Sprint phones, so I did. They lost them and admitted to it, but that still why I don't get the $800. Ridiculous. My Sprint account got sent to collections so I had pay out of pocket. I have spent about 40 hours on the phone with T-Mobile for this issue alone. Just a bunch of negligent people.

15 years T-Mobile customer 4 to 5 phones, always paid on time. First story: had issue with the sound on my phone, called several times and discussed the issue but they couldn't resolve it and finally they said there is a problem with my phone. I replaced with a brand new similar phone but it didn't resolve the problem. I went and purchased a new phone from T-Mobile store @ 2602 Eldrige Parkway here in Houston. I wasn't happy with the phone and went to return it. They asked me for $50 restocking fee. I told them the return policy was never disclosed to me and they said they couldn't do anything.
Second story: my son recently purchased an iPhone 7 from the same store. The T-Mobile representative told him the external speaker comes with it and my son was under the impression that the speaker was free. When we received the bill we found out that they charged him $299.99 plus tax for the speaker. To end the stories I just want to express my feelings and say T-Mobile customer service representatives only sound very helpful but they are not because at the end of conversation nothing has changed and you just wasted your time.
To me hiding the policy content is just like lying and lying is considered a crime in any court of law. What I understand from T-Mobile policy is that if you don't know our policy we cheat you. It is very sad not to trust but unfortunately anytime I trust I get screwed. I still don't want to accept that all human good and positive relationship values are replaced with money. I hope no one else runs in to similar situation but as we all know that is just a dream.

Complete waste, after a couple of days the network basically booted me and only allowed calls and text. Internet was slower than dial up and was useless. We only bought it for mobile data! They blamed it on my phone which is 4g and 4g LTE compatible and zero issues in several countries I have been to. The company doesn't stand behind their service and fobbed me off. Save yourself the grief and just avoid them unless you only want to be able to call 911.

I have been having issue with my phone for the past 3 weeks. I called T-Mobile on 6/30/17 at around 7:10am and explained to Johnny ID # ** that my phone crashed and I am having issue with the SIM card. I was not able to receive text messages. I have a new SIM card good until 10/24/19 which I need to activate so I can use it on another phone. I have a total of 6 lines with T-Mobile. After verifying my account with my password and my personal information, Johnny insists that in order to activate my SIM card, he will have to send a text to my phone so I can read him back the ID that is sent to my phone. I explained to him that my phone and SIM card does not work so I will not be able to receive the text. He insists that there is no other way. I then asked for the supervisor. Erica ID # ** was rude and not helpful at all. She will not let me explain the situation and kept saying that there is no other way.
I then got the idea that maybe if I put the SIM card in a different phone and try to receive the text that way, it might work. She then said, "Well, I will give you 2 minutes to do so". Wow, now I am on a time limit with the phone call! Unfortunately, I tried it and it still didn't work which suggests a problem with the SIM card. I suggested that since I have 5 other lines, how about they send the text to my other line so I can receive it and read them back the ID code. She insists that she is not able to do so. She then asked me if there is anything else she can help me with. She had not helped me at all. I then called back and spoke to Kamel ID # ** at aound 7:20am who also insists that they cannot send the text to my other phones, that they have to send the text to the line which I am activating. She was rude like Erica and did not show any interest to help. How do I receive the text if that phone and SIM card don't work?
Finally, I called again and talked to Lagacie who tells me that they CAN, in the T-Mobile policy, send a text to my other phone number as long as they ARE talking to the Primary account holder, ME, who they have already verified through the security questions. I am a physician and not a tech person. However, in my opinion, Johnny ID # **, Erica ID # **, and Kamel ID # ** are incompetent and are not qualified to be doing what they are doing now. T-Mobile needs to have a better way to hiring people who are competent in solving problems for their customers. People need to have some common sense and most of all, need to treat their customer well. I did speak with Ralph on 6/29/17 who was extremely helpful, the best so far. He sent me a text with his ID # but unfortunately, I can't retrieve my text right now. I hope T-Mobile can look up the records and find out who he is and promote him to be the supervisor to take the place of Erica.

I ordered a certified refurbished Galaxy S7 late May, waited and waited, was told it was back ordered and they didn't know when it would come. I really needed a new phone so eventually just went to the store and bought an LG K20Plus. At the store they said if the Galaxy phone showed up I should just return it and I would be refunded the 37.72 I had to pay up front when I ordered the Galaxy. The Galaxy S7 showed up after a few days and I immediately returned it using the shipping label they sent. That was June 15. Tracking says the phone was received June 19. Still no refund. At least 4 phone calls to customer service and no help, just the constant refrain "we just have to wait for this one". In the meantime, my account still has the 432.00 Galaxy phone listed, and I'm sure they're going to start charging me installment payments even though I returned the phone long ago. Nothing but cheaters and liars.

T-Mobile have commercials stating they have all-inclusive plans which is a lie. Apparently I have been on a plan that is not all inclusive and I've been paying taxes for months although I was told I was enrolled in an all-inclusive plan. They have deceptive billing practices which are not being represented in the commercials or by representatives. Who's going to choose to pay additional taxes when they can be included in your bill. Shame on you T-Mobile.

I had T-Mobile for less than ten days. Return the devices and now getting billed for them. I called customer service and if they did not get them in their warehouse. I'm responsible for the charges, even though I return them to their retail store. As I'm just saying how frustrating the situation is the representative hang up the phone, I was beyond mad for bad service and customer service.

I had T-Mobile for years and I decided to switch because I had terrible reception at a lot of places. I switched to AT&T. The price is half the price of T-Mobile and calls are rarely dropped. The problem is that the bill went from the 17th of the month to the 16th of the next month. I canceled the service on June 19th. They still charged me for the whole month because it is prorated. That means that I only had the service for 3 days and I have to pay for the whole month. Talk about a ripoff.

T Mobile Customer Service@ 3510 E Bell RD, PHX 85032 - This was the BEST customer service experience I have ever encounter at a cellphone store. I previously had another carrier and their customer service was sub-par. This new store offered NO waiting, immediate care and very pleasant employees. I highly recommend trying this location!

February 2017, my sister advised me that she was changing to T-Mobile for AT&T because her kids went over data each month. I went to the T-Mobile store in Atlanta off Camp Creek Hwy. We were in the store 3 hours being convinced we should change our phones over. Once we decided that we would change to T-Mobile we were instructed that we had to turn our phones in. I had a iPhone 6, my husband iPhone 6 plus, my son and daughters both had iPhone 7 plus with the had less than a year. When we were checking out the young lady helping us to us that because the phones were new we can get extra stuff at no charge. My kids got new cases that charge phone $100.00 each, screen protectors about $100.00. I was given instructions carrier Freedom on what to do when I got my last bill. I asked again why can't we use the phones we have, was told that they will buy these old phones from us.
When I got my last bill it was $2000.00-$890.00. I sent AT&T their money and waited for T-Mobile. Short time later I get debit card for $890.00. I call and was told that our phone only valued at $250.00, was the max of one the others was less. So I am out $1100.00 to AT&T and I am now paying $319.95 for the free stuff and $3479.96 for 4 phones I didn't need and every time you call my son phone you get a busy signal. You have to text him and he will call back. I was with AT&T 22 years, I should have stayed and paid data overage each month. And my sister who told me to change can't use her phone everyday.

Billing for services NOT rendered. Instead I'd like to say, I actually loved T Mobile while I was a customer. I had to change providers only due to a recent relocation to a area where they had no service coverage. I ported my cell number over to a new carrier on May 13th 2017. That was seven day into a new service cycle. I received a bill for a full month's service up through June 6th 2017. I feel this is just not right, so I went to the T Mobile store and spoke with a service rep. He explained that T Mobile charges a full month of services even if the account is cancelled before a full billing cycle is used.
I said "That's just bad business." His response to me, "Everyone in the industry is doing it." My reply, bad business practices are not made better by declaring "everybody is doing it". I will NEVER consider T Mobile services in the future. I had a good opinion of T Mobile until this incident. Being money grabbers over $40.00 or so is buying the T Mobile company a huge amount of bad marketing as I'll never refer them as a cell service provider to anyone ever!

I was with T-Mobile for about 3 years, but the first month should have been a warning. I was billed for a full month of service even though I joined on the last day of the billing cycle. When I tried to get an answer of why I was billed for the full month I was given 3 different answers by 3 different agents. I am moving and where I am moving T-Mobile doesn't have any service so I had to change carriers. I did this 10 days into my billing cycle with T-Mobile. Now I received a full month's bill from them again and threaten to be taken to collection if I didn't pay.
I called them and said because I had my new Carrier stop my account. They charge me for the full month because of the work they have to do to close my account, and that I should have called and canceled with them first. Doing that would have cost me my phone number and wasn't an option. When I switched over to T-Mobile, my previous carrier stopped the billing that day. All in all I paid over 250 dollars for 11 days of T-Mobile Service. I will never use them again and will let others know to avoid T-Mobile when choosing a wireless carrier.

I would not recommend T-Mobile to anyone. It took multiple trips to the store and many hours on the phone to even try to fix the multiple issues we have had, and promises made and broken by T-Mobile. False advertising, hidden prices, additional fees added when not authorized - that is just the beginning. First - the "unlimited data" claim. What they don't tell you is the speed of the data. It is (depending on your phone) borderline pathetic. Doing a simple "speedtest.net" or other test, you get anywhere from 250 Kbps to 1 Mbps download and less than that upload. These are less than 3G speeds, and we are in a large metropolitan area (Minneapolis).
Their answer was to say we needed a new phone, and charged $25 more for another SIM card setup fee, even though it was within their 14 day period to return a phone. Guess what - the new phone doesn't have any faster data speeds. They do not care. They say now that "we should buy a nicer phone". This phone was purchased (from the beginning) to be used as a WiFi hot spot, and it barely functions as that. We have not been able to get the $25 refunded. What a joke.
Second - Hidden prices. When I went in to repeatedly complain about internet speeds, they said, "Well, the $100 plan doesn't really give you high speed internet". What good does 30 GB of "unlimited" data do if it is as slow as a turtle (or 10+ years ago it would have been considered fast). Third - We had a "International dialing package" added to our account without our permission for $25 per month, and then they charged this twice so now our bill went up $50 per month without any authorization! This sounds a lot like other companies (Wells Fargo and CenturyLink recently) and if T-Mobile thinks they are going to add customers by doing this they are crazy! After much discussion with their "customer service" department in another country (India?) they supposedly are going to credit next month's bill for this $50 charge.
Fourth - At the store, they say they need to check your credit to see how big your deposit is on the phones, but that it won't affect your credit. What a bunch of BS! These people don't tell the truth on anything. The sales agent was either poorly trained or was trained to lie at every opportunity. Overall - best to stay away. Verizon, AT&T and Sprint all have better coverage. Find their plan that is cheaper and do that, you will not regret it. I have used all of them over the years and was happier there than with T-Mobile. Although we left AT&T over their high pricing, now they seem to have a much better rate (probably to compete with these thieves).

I am a new customer, I just transferred my phone service from Boost Mobile to T-Mobile. I wanted to try out T-Mobile's service. What a mistake! First, the transfer of my phone number has been disastrous. I am still receiving text on my former phone with Boost Mobile, and none of my text is going to my new T-Mobile network. It was supposed to take 3 hrs, it has taken 8 days. I am still unable to receive text ever since I switched my service to T-Mobile. To compound issues, when I called T-Mobile representative, they passed me around to at least 7 people.
I was on the phone for at least an hr. Been transferred from one customer service to another. All saying, "oh we need to re-broadcast your number since it didn't happen properly". None of them knew who could really help me. And they didn't care. I am considering returning to Boost Mobile until I figure out something, at least I didn't get this kind of service with them. Terrible service with T-Mobile and poor transfer service for new customers. Not worth joining this company. Very unfortunate.

My wife and I were switching from AT&T to T-Mobile trying to save money. Big, huge mistake. One of the costliest in our lives. We went to the T-Mobile store on Perryville Rd in Rockford, IL. A friend was in the store. I asked what he thought of the service. He said he was a disgruntled customer and I shouldn't ask him. They had screwed up his bill and was trying to get it fixed. Right then and there we should have walked out. My mistake was staying and signing up for the service. My wife wanted an iPhone. We had always had Androids before. So we purchased an iPhone 7 and an iPhone 7 plus. While we were checking out. K.C. the sales clerk checking us out. Said we were entitled to a promotion. To items. For just the tax. We thought great and purchased two headsets. One for each of us. One was around 30 and the other 16 dollars. We went home.
I realized T-Mobile coverage was just as bad as before. (The reason we changed in the first place.) Then we got our bill and noticed a 400 dollar item, a 200 dollar item, an undetermined item 199.00. Called customer service. They said they didn't care what the salesperson said. We missed the promotion. After arguing I was told to go back to the store and I could return the items. Of course they wouldn't. Honor the promotion. We decided to switch to Verizon. We called T-Mobile explained that we were switching to T-Mobile and needed our last bill in order to get 600.00 from Verizon to help pay our bill. This was April 14th. From then until June 24th T-Mobile made sure they waited 62 days. They went into our account and took out almost 1,400 dollars to pay off the balance from the final bill. They still have not sent me.
It's okay for them to take the money. Just not okay to send me a final bill so I could receive the 600 dollars from Verizon. Who were nice enough to give me 60 days. Amazing how T-Mobile took 62 days. Still didn't give me the bill until after they took the money. On top of which every time I called I got connected with someone in a 3rd world country that could barely speak English. To top it off I go to work. My coworker is on the phone arguing with T-Mobile about his bill. He hangs up and says they screw up my bill every month. How does this company continue to exist? Oh that's right by going into the bank accounts of ex customers and helping themselves to any money they feel is owed to them.
Whether it's true or not. Don't I say don't agree to any type of automatic withdrawal or you will get ripped off. You don't have to know how much you owe. Since they have no idea how to send a final bill. They only know how to extract it from your account. Stay far far away from T-Mobile. If you don't want to go through what we went through. Don't believe me. Go back and read all the reviews before mine.

My family is experiencing no service in their homes. They live in different places within the same city, however, recently they have not been able to get any service inside their respective homes. My mother had to go outside just to make a call. We eventually decided to get her a home phone. I am really contemplating leaving because it makes no sense to pay as much as we do and not be able to use the phone in the house.

After a month of service 2 out of 10 lines stopped having internet due to T-Mobile system upgrade that stopped supporting some devices and the only thing you can receive from T-Mobile customer service is, "You have to purchase new devices and you cannot use a promotion for Buy 1 get 1 free if you don't open another line". They do not pay for their mistakes and will never compensate you for any inconvenience you can have, so I am moving back to AT&T, this is beyond ridiculous!!!
Company Name:

T-Mobile

Website:

https://wm6.walmart.com/Walmart-Family-Mobile