Consumer Complaints and Reviews

I was looking into getting Dish but my husband I wasn't sure of we would be getting it so the man I talked to went ahead and made an appointment. Well we decided not to get it so we canceled and then come Saturday we realize that they charge us 49.99 for processing fees on a service we never received. So I called customer service to get my money back and they gave me the run-around and gave me four different numbers to call. I was on hold for two and a half hours trying to attend to my four kids while they kept giving me the brush off about it all and then when it came down to it they did not refund my 49.99 so they took my money when I didn't even have a service provided to me. Let's just say I'm beyond livid and will never recommend Dish Network to anybody.

I left DirecTV to come to Dish because they offered me programming at a good price. I've only been with Dish for twenty-eight days and I'm a very disappointed customer. They told me certain things that would happen as for me being a Dish customer. I have been misinformed since day one. For example: I was told that I could change my due date for my billing. I called in tonight to have my due date change and I was told that I had to have a zero balance and that it would take a couple of billing cycles for the date to change. I was not informed of this when I first purchased Dish as my tv programming provider. When the Dish installer came to install my services they brought the wrong box for my programming. I had to call Dish to inform them that what I had installed was not correct. Dish had to send out another installer with the right equipment the day after. I could go on and on but I'm just going to stop at this point. I regret leaving DirecTV to this day.

I just spoke with customer service and asked about my bill. I get a smart package for a total of $41.00 and I explained I expect an added tax fee but not to exceed around $15.00. Explain to me my equipment fee which is $33.00 per month. I am getting charged to record. My Hopper for TV is included in my TV package but not my recording ability or service on my receiver. I was offered to have my receiver changed or keep paying $12.00 a month to record or it's called Hopper DVR Services. I am also being charged $7.00 per month for each Joey Box which is 3 in the home. My bill has basically rent charges added for equipment which enables me to buy DISH TV each month. Equipment and DVR service should come with package. I explained I've probably have bought the equipment by now and want the equipment fees off. Thank you.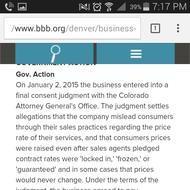 I called 13 months ago about service. First they set up the wrong equipment and wrong plans. Not even a week later I wasn't satisfied so I asked to cancel. They tried to slap a $400+ cost for cancellation. They then offered me a different package that was $20 a month. When I moved to Florida the price went up $5. They say state fees. However now that my year is up and not in the lower rate they changed my rate three times. I question it and they tell me they can change it whenever they want and to whatever they want. I have asked to speak to someone higher up which in turn I am told no one is higher than me.
Once even that they do "I have someone that signs my paycheck and do you think they will talk to you? No!" His name was Chris and apparently with the company 8 years. I filed a complaint with the Better Business Bureau and today spoke to Ana. She tells me the same that no one is higher up than her. She also doesn't know what customer service is. She also swears that I signed a contract with them. This said contract is the papers you sign when they install your equipment... She states that you are signing the contract at that point. I read the documents and this was never on that paperwork she swears by.
This company has also promised to email me this said document which still is not in my hands. The only thing this company did do is cancel my service right after Ana hung up with me... not when I asked Chris the supervisor to do it 4 days ago... The interesting thing is this company settled a case Jan 2015 in Colorado the same thing I'm complaining about. They are misleading about how they change the rates even after we agreed per our said contracts that we had no price increases for the term of the contract, that it may change after the contract but not during.

I am writing this on behalf of my mother Julia ** who has an account with your company. Last month I changed her television provider from DirecTV to Dish Network. When I was making the change I asked do they bundle Tv and internet. They told me yes, and Hughes now was who you all bundled with. So we discussed the price and they said I would only get one monthly bill. Today my mom called me and said that the actual HughesNet billed her and of course you all billed her for internet services also. I call and talked to customer service and guess what. I was told that you all only use their towers which is not the same as having HughesNet.
Now if your representative would just inform the pending customer that unless you cancel your current HughesNet policy they will still bill you won't have a misunderstanding. However, when you say over ten times that you will keep your existing service, one would assume that you will are bundled. I took me and my mother off DirecTV for poor customer service and telling half truth. I have been with your company one month and I already have a complaint. For the money your company charges you should do much better by your customer. I am disappointed with my decision to switch as of right now at 2313 hrs.
How do I know I can trust these reviews about DISH?
692,550 reviews on ConsumerAffairs are verified.
We require contact information to ensure our reviewers are real.
We use intelligent software that helps us maintain the integrity of reviews.
Our moderators read all reviews to verify quality and helpfulness.
For more information about reviews on ConsumerAffairs.com please visit our FAQ.

I have to call them like four or five times a day. My modem goes out and in all the time. They tell me it is not them doing it and don't know why it does that and it not storming or what. And won't do nothing. They want to charge ninety five dollars to come check it. They keep telling me my service is being disconnected once I paid my bill. And all the representatives tell me something different. Can't get a straight answer. They just raised my bill. Five more dollars due to they said they have to separate channels on the bills. Now. Not had a tech to come check modem and it still going out. I am disappointed in them.

Moving out of state and trying to close my account after 9 years of doing business with Dish, was like a game of hot potato. I was sent through the same automated system twice after 2 voice to voice conversations with individuals saying they didn't handle closing accounts. Selecting the "other" option or "5", I got lucky and finally got someone who could close the account.
I learned that you can only cancel on the day you want services to end, so no future cancel dates - not even 2 days. Of course, I could always call back on the exact day I want service to end. Not a gamble I was willing to take, getting a live person to actually cancel for me now that all of Dish knows I intend to cancel. The other thing questionable with their policy is the return kits they mail you within 7-10 business days for returning used equipment. I had to ask the guy if he needed my forwarding address to send the kits to, in order that I wouldn't be charged up to $350 for each unreturned receiver. I asked for his worker ID #, since the response from him about a confirmation number was "we send you an email, usually within 24 hours." The whole process took longer than it took to cancel all 3 major utilities. Seems their mission is to make it really difficult to cancel service.

This satellite service is the WORST. You're unable to simply turn on your TV anytime you wish. Sometimes it will work but more often than not, it has to RELOAD which takes 5 to 10 minutes. I have two TV's on this system and it happens with both of them! No other cable or satellite does this. When I call, they offer no solution except to wait while it reloads. This is unacceptable, but I'm locked in for two years.

Canceled my service and called back 5 minutes later to get service back on. Was informed that my bill would be $10.00 more a month because I had the DVR. Plus I would be in another two-year contract. Super Bowl is tomorrow and after the game I'm calling them back and telling them to stick it up their greedy asses, put it all on my credit. My score is 825 and it won't make a dent.

We have two tv accounts because my husband works away from home and I called to deactivate his account when he finished his job in August. Today I call to get his tv account activated since he's gone back to work and find they never canceled his service when I called in November because they say I did not give them the receiver number.
We have done this for 4 years and I have never been asked for a receiver number. Then the person up the chain basically tells me all this confusion is my fault because I'm not giving the address or receiver number when I call. I tell her I've always given the address, have never been asked for a receiver # and she just kept repeating I am the one causing the confusion. Every time I call them to make a change there is a problem. Their people are not thoroughly trained or perhaps they have high turnover and cannot keep people adequately trained. In any case, as soon as I find other service (or decide to do with only local channels) Dish will not get my money anymore!

Have been a Dish Network customer for less than 2 years. When we started my bill was 58.00. One year later 120.00, and then less than another year later 130.00. We are one month away from our 2 yr anniversary and called them to see why it went it up and asked about cancelling. They told us "because it's more expensive now so we raised your rate," (wow great answer), and we are locked into them for another year because we added another receiver a year ago.
Our cancellation would be 300.00 for the extra receiver that we added. I told them that they advertise their packages for much cheaper. The rep told us that is only for new business. I asked "don't you have anything for loyal customers?" He told me no they have never done anything like that. No wonder you have a 1 star rating out of 5000 customers. You need to take a step back and realize making customers happy and loyal would make you more money in long run. Best 300.00 I have ever spent!! Good riddance!!!

Dish is the worst company I've ever done business with. We had billing errors all the time. In addition, their customer service is terrible. Even canceling the service is proving difficult. We are much happier with our new service. Should have canceled years ago.

I have had Dish for about 6 years most of the time has been ok. But since April I have had 14 yes 14 technicians at my home 2 in the last week. I still have the same problem I have had since it all has started. 2 has been so called managers. I called back in last night to report it again and the office of the president tells me that my account has been flagged as a nuisance account and they wont do anything for a credit. All they can do is send a box out again which has been replaced 3 times already and has not fixed the problem and they want me to hook it up and lose all my recording. I said "no. Send someone out to do it. That's what I am paying for." They won't give me a credit for all of this ** that I have been through. I think I am going to send them a bill for my time and my phone bill I have had. Over 8 hours on the phone dealing with this crap. I am feed up. Dish. Sucks. Worst company I have ever had. Direct is so Much better.

I have been a long-time customer with DISH, except for a year. I signed up for DISH to get the price and channels that I thought was a good deal. The day the tech came to install boxes we discussed the package. Well I was being overcharged for my package. I call DISH right then and there while tech was still installing my service. I spoke to one, too, about my issue. Was told someone would call me about my package plan. No callback!!! I am very disappointed with DISH now and the people that represent them. I have tried several attempt to get things straightened out, but keep getting the runaround by DISH. I refuse to pay them due to not what I wanted and they could not even call me back.
I tried one more attempt last week. I was told, "Pay 175.00 and then we can discuss changing your plan." I said, "No I want this right." But the young lady just keep saying pay amount then she will fix the package plan. I can't believe this and now I have heard that we are gonna lose Fox News and other channels. I think DISH has become money-hungry on this. I will stick to my free TV channels with a 25.00 dollar out-of-pocket from Wal-Mart antenna. I don't need channels I don't watch and get to keep my Fox News and other news channels for free.

Decided to get Dish Flexpack due to being an RVer. Had a Dish rep come and help set up. When we were discussing programs we explained we wanted Flexpack and pay as you go. We told the Dish rep that Dish has on their website when you choose the Flexpack, you get the popular channels such as HGTV. The website then has you click on that button and goes to next page where it states you get one of their listed packs free along with the first bunch, which is about 40-ish. So we choose to get the National pack free and then add the local pack for additional $10.00. Well the rep left as we were finishing up. We did not check our channels until today.
Going through our channels to set up our favorites, I noticed we didn't get our locals. I then went to recheck our receipt and it only states we paid $10.00 for National pack and nothing on local pack. I called Dish and told her it was not put on our plan because we didn't pay for it. I told her what the website stated and she stated to me that they had a lot of calls with the same issue. She was rude telling me she couldn't do anything and email customer support. I asked if they already had complaints why wasn't the website changed. She stated it takes a long time. I have pictures of the steps I went through and where it states we were suppose to get a free pack with original popular ones. Someone needs to help! This is misrepresentation.

I been with DISH since 2005. Their customer service is horrible, every month my bill is higher and higher, I see charges on there I never ordered, about 3 months ago I needed my bill to fall on a certain day because of my fixed income. They told me they entered it in the system, but every month it's cut off before the date, every time I call and ask why it's still going on they tell there wasn't a order like that. Call back today for the same reason, they tell me it was put in on Jan.10. I'm getting rid of this company and going elsewhere. This company is a ripoff and a scam!!

Since moving to my current home/city I soon obtained DISH for TV and internet service. No problems with the internet but have had CONSTANT problems with the TV receiver. In the approximate 6 months of service I have had to call DISH tech support at least 15 times. They make you go through all the steps for correcting the problem (per what the tech rep reads from the manual in front of them and IF YOU CAN UNDERSTAND THE TECH REP you will have wasted a good 30 minutes to end up rebooting your receiver). It's amazing how many different tech reps DISH has who can barely speak English! But that's another story.
So, after nearly a solid two weeks of calls to DISH they finally send out a tech to go through all my wiring, TV and receiver. He clips a few wires and pushes a few buttons and proclaims all is well. About a week later it all starts again. The receiver just reboots itself or shuts down or doesn't work when I turn on the TV... again, and again, and again! I continue my calls to DISH and we go through all the do this and do that's and always end up rebooting the receiver. Then after my constant bombardment of calls they send me a "new" receiver but I have to install it myself. Everything's great for a couple weeks and then here we go again. I've had to call DISH 10 straight nights in a two-week period with problems with the receiver shutting down or not working or the sound not working or the remote not operating. ALL OF WHICH IS CORRECTED BY REBOOTING THE REMOTE.
With my latest complaint I WAS ASSURED THAT "THEY HAD FOUND AND CORRECTED THE SOFTWARE PROBLEM!!!" So much for that. My problems continued. I was finally promised another receiver was being sent. That was a MONTH ago. And with each subsequent call with tech problems I was assured that the receiver was (still) en route! And now, after having completed my last call to tech support (in the Philippines or India) I've had enough... problem is that I'm STUCK with a two-year contract!!! I've thought about getting an attorney to sue DISH for breach of contract but that would cost more than the early termination fee. So I guess I'll get my money's worth by continuing my calls to DISH on a daily basis. If I had it to do over again??? You make the call... (so to speak).
I'll just add a bonus line here.... when DISH finishes taking away all the promotional programs from your plan (after 6 months) you are left with MAYBE 15 percent of "watchable" programs. Most everything else is "paid programming" selling stuff or ways to lose weight or ways to get rid of loose skin around your neck or correct hair loss or trips of a lifetime to Bora Bora or such places or "are you not pooping enough" (an actual program!!)... to name a few. I'm going to keep track of the time left on my contract and just as soon as I see the cost bearable I'M GONE!!

I signed on with Dish with a price guarantee. When my service was connected, they left off local channels, which I selected when ordering. I had to call Dish to get them to connect local channels. Because I had to call them to fix THEIR error, they said I made a change after install and the price went up. I called within one week of install when I noticed that I did not have local channels. I chose the Flex pack with local channels. My bill was correct the month after I called, then the third month, I was charged extra.
When I called to inquire about it and brought up the fact that the month before my bill was correct and I have a price guarantee, the very rude "supervisor" said it must not have been completely updated the month before. He kept asking what I wanted, to which I replied that I wanted to pay the price I was guaranteed to pay. He said, "That's not gonna happen." I am now being charged an extra $5.00 each month. That may not seem like much, but I signed on for a lower package because that's what I could afford.

Around 01/11/2017 I wanted to get away from Directv so I tried? I thought was a better company, I was wrong once again. I thought I was signing for a seven day trial. After three days of trial I had second thoughts about the program, so I canceled, at least I thought I had canceled? I asked them to refund my $40.00 dollars to my credit card. I was told that they would not refund my money, that I did not have a seven day trial. Now I am a 87 year senior on a fixed income and can't afford to be throwing my few dollars around to a company that has a lot more cash on hand than I will ever handle. I have called them several times? They turn a deaf ear to my plight. I'm hoping that consumers have more luck than I have. Thanks for listening.

Wanted just the basic channels. Live in the country. Would have appreciated it. Apparently they only provide that to the better off in society. She barely even apologized for the inconvenience. Can't believe I even need to pay for TV but to be a country boy and told no thanks by somebody who is just looking to fill a quota, disgusting. S/b ashamed, would be if they were raised any better.

For no apparent reason (ie. no storms, no trees down, roof work), my main Dish Network receiver stopped working. I did all the normal reset steps, without results. First I had to wait 12 minutes for the call back from customer service. When they did call back the person started with all the steps I had just done, wasting another 20 minutes. She then surmised that a technician had to come to the house. I asked why I couldn't bring the box in for repair and was told there was no place to take it. When I asked why only one box didn't work of the two we owned, she said it must be a splitter on the dish.
Since we did not have an extended service plan for their equipment (on top of the over $100 monthly fees), we needed to either pay a one time fee of $95 for a technician, or $8 per month for a minimum of 6 months, or face cancellation fees for a service plan. We decided none of this made sense and declined her "offer". Before calling a competitor for a new service, we decided to give it one last try ourselves. We worked our way through the diagnostics, unplugged it a few times, and amazingly it started working! We believe this to be a scam to sell service contracts. Subscriber Beware!

I had been with Dish for years and a loyal customer until the box we were using failed. I was told by the first call to the technical team that I needed to pay $8 more and sign a contract to get my service back up to usage. Then when I called in to cancel the service they told me that I could magically have the service upgrade for FREE if I signed up for a year. It was simple and they promised to have someone at my house to fix it right away. Well they stood us up in one week twice, with no concern at all that we took time without pay off to wait around.
When I called to cancel the service they pretty much told me too bad. I was told that they had no obligation to show and enable the service but the obligation was on me to pay, regardless. What a completely unprofessional company, don't show up and then treat a long term customer horribly. I should be able to cancel my subscription without penalty because they failed to offer the service they promised in the contract.

I recently found out someone opened a Dish Network account using my name and social security number and had it for 10 years! I have never had Dish Network. Not to mention I never have even been in the city where the service was provided. It only showed up because after 10 years they missed a payment. Unfortunately, I've been fighting negatives additions to my credit report that were not mine, for years. When I contacted Dish Network to report the fraud, they wouldn't give me any information on the account, nor remove it from my credit report. Their reason was it could be fraud (you think? That's why I'm calling you!)
After 9 hrs of phone conversations between me, Dish Network and the collection Company ERC, I was told by a woman in the President's Office at Dish Network I would need a to get a SUBPOENA to get any information on this account. That they claimed was mine and refused to take it off my credit reports. Long story short the people who opened the account are spanish (Dish Latino) I am not, I don't even speak Spanish. I informed Dish Network of that fact. I am Greek and the spelling of my name definitely points to that fact. Dish Network is protecting these identify thieves for the sake of another account on their rosters. Meanwhile, providing no help for me to recover my identity or stop this kind of damage. When I asked if they had a driver's license number or copy on file they didn't. Or at least would not providing it to me.
I filed a federal identify theft case and Dish finally sent me the address and a final bill (IN SPANISH) but NO identifying signature (WHICH I REQUESTED, TO PROVE THIS IS NOT ME) or methods used for payment by these thieves?! I think if they paid for 10 years, unless they took cash to a local office consistently, some kind of card number may be a great help in catching these people.
In the mean time, thanks to Dish Network, these people have my social security number, my birth date and my name and I have a final bill in Spanish. Just for everyone FYI: it is illegal for any company to require a subpoena in cases of identity theft and Dish knows it. I am still trying to rectify this but it requires many, many hours, much stress and still Dish Network protects the fraudulent party. I will try to update later. Just know Dish Network is an unscrupulous company for the sake of a dime. Not to mention many people in my area complain about their services.

These people are now charging me $10 monthly for local channels which I get over the air for free. Their programming is redundant/repetitive and little, if nothing, is relatively new. I am tired of calling them to discuss options. They are using old programming and charging a hefty price to promote products through advertising and commercials. This is a company the Government should thoroughly investigate. I have about 8 months remaining on a 2-year contract and I'm done for good.

Just to let everyone know DISH will not tell you there is a charge for a permanent pole of $98. What they do is they put this ugly temporary pole in your yard and say they will be back in a week to put up a permanent pole. Then when they don't show up and you call. They tell you it's going to cost you $98 for a pole unless you decide you pay $8 a month for a service contract. I hate being lied to.

This company takes advantage of disabled and elderly customers! BEWARE. Dish took advantage of my aging mother who had account with them. They are the worst kind of company. Also the call centers are in foreign country and very hard to communicate your issues. I do not recommend this company. They should be in prison for the crimes they are committing on the elderly.

I have been dealing with Dish since October 2016. I was quoted one price and the monthly bill has been another. I've contacted them several times about this concern and I keep getting the same runaround. This last experience I was told that the monthly bill went up due to the channel providers went up on their price, so they increased mine. My rate was supposed to be locked in for 24 months. When I called their "office of the president" to try to resolve this, they once again told me wrong information and told me that the current price is correct. WHAT A BUNCH OF CROOKS!!! I am going to turn this over to my lawyer and let him review this for a breach of contract. I want their crap out of my house. Never again will Dish be used at my house. I have had one lie after another told to me by Dish. In my opinion, Dish is completely worthless...

Dish service is very bad. The signal is constantly lost. Netflix Pandora applications are not useful. The volume is constantly lost. In 14 months the technician has come to my house to fix my service 5 times. Still no good. Dish does not give any refund for the lack of service. It is the worst television service. I will wait for the 2 year contract to end. I will never go back with Dish. I will not recommend this service to anyone. I informed my friends about this poor service. I hope no one else puts the money on Dish.

I bundled both internet and satellite TV when I moved last year. I had been using satellite for TV for a couple of years with no problems and am now too far out in the country to get anything other than satellite for internet service. I am not a heavy user. I do not game or watch much Netflix but do work from home some. At first I thought it was just a little bit slow. Then it became more like early 90's dial-up. Unplug. Reset. Bypass router. Use off-peak. Etc, etc, etc. I called Dish for "technical support". Ran the speed check through their website and was told my speeds were fine; perfect in fact. I must need a new router.
Would I like to buy a new package with more data? No offer to come out and fix. More calls. I ran an independent speed test. My speeds were 1/10th of what they were reporting! Go figure! Called to cancel. Since I am terminating early I will be paying a $245 early termination fee. Thanks Dish. I get to pay for something I could not use to do work I could not complete because YOUR service would not work! Bottom line- don't do it! Don't even think about it!

DISH network deleted the other 10 dollar packages we had! I ordered regional action package to go along with our previously ordered Local and National Action packages that are add-ons to our Flex service. Once the regional package was added the other two packages disappeared! The service rep apparently believed that was the only package we wanted to have with our Flex service and removed the other two. But that was not what I specified in the call to customer service. Online service chat has been no help either. Do not order DISH Network! They are in the habit of removing packages once you order new ones in order to make you reorder the old ones and then pay more. The people behind the DISH Network curtains are nothing more than greedy ** who love to overcharge you for service. Not to mention their customer service and support are among the worst I've encountered, and I'm typically patient with customer service reps.
Compare Cable & Satellite TV Providers
DISH Network Company Profile
Company Name:

DISH

Year Founded:

1980

Address:

9601 S Meridian Blvd.

City:

Englewood

State/Province:

CO

Postal Code:

80112

Country:

United States

Website:

http://www.dish.com/