Consumer Complaints & Reviews

Dish representatives read from a script. They say they have a loyalty program but it's not true, they do nothing for the existing customer that have been with them for years. When you ask them to give you the best deal it's worse than if you came in as a NEW customer. I tried to call the president's office and yet I was passed on to another script reader and Dennis would not let me speak to anybody higher up to address my complaint. They say they take pride in customer service, I don't know what that means since nobody cared about my concerns and they did not care for the fact I cancelled my services with them after 16 years. NOT EVEN AN APOLOGY.

My husband was stationed in North Carolina due to him being in the military. We decided to get Dish TV when we moved into our house down there. When we signed up we specifically asked if we have to cancel our TV before our 2 year contract was up would we have to pay an early cancellation fee. They said "NO! Just send in your orders and we will be happy to not charge you." So, we did. And guess what happened... They sent us for collection because we refused to pay the amount. We didn't want the fact of us being up for collection to hurt our credit so we just paid it in the end. This company is a bunch of liars and we will NEVER go back. The worst customer service I've ever dealt with.

I wish I didn't even have to give them 1 star. We were mislead into a contract that we not interested in. We must take some blame in that we trusted that what we were signing was what the technician had explained. When trying to cancel, we were told there would be a $300 penalty. When we went to pay this penalty, we were told that this was never agreed and we now owed close to $500. We asked them to please play back the prior conversation and were told we would have to take them to court to hear it. It's unfortunate that the consumer is subjected to this criminal injustice and has no other option but to pay for unused services. I would rather listen to the radio than to ever deal with Dish Network again!

I recently took my service off of pause after 8 months. I normally watch channel 13 in the morning for the news. I turned it on last weekend and no news. Well you can imagine my shock when I realized that I wasn't going to be able to watch the Seahawks game. You have a monopoly on cable TV in the Cle Elum area. If I could change carriers I would. I recently committed to a 2-year package. You have raised my monthly rate. You are taking channels away and now I feel like I am being punished for my commitment. You are greedy and do not care about your customers. Believe me When I say I would rather have no cable but I am locked in. When are we getting our channels back???

I was so excited to get Dish tv and internet when I called and told me $142.00 for the down payment but I did it. Have the money in my account so I told them I'll have it in my account in the morning. So him told me great ok. I said "does that change anything?" "No," he said "just call when you make the deposit and we will take care of it." But when I call for the internet they said I had to wait until the installation. And I ask why they told me they had no info on it. I said that don't sound right so I went with it.
So when the tech finish I call, go the internet. They told I had to give them my debit card because I had to pay $150.00. I said wait they said $142.00. So they Transfer Me Dish representative they "ok don't worry, we will take care of it." So they transfer me back to the internet department and he told me after The Credit check and $150.00 now is $250.00 and if don't like hang up. So I call back and ask to speak to a supervisor and I did. His name Daniel tkl I'd and he was good mannered Man that had to pay the $250.00 and that he will transfer me back to Dish customer service to see what else they could do for me. But the call did not go through so I called again. And told me that nothing has changed that I had to pay $250.00 and I ask why and he told me that it's $300.00 but I already pay $50.00 and that's why we are asking you for $250.00.
How do I know I can trust these reviews about DISH?
574,312 reviews on ConsumerAffairs are verified.
We require contact information to ensure our reviewers are real.
We use intelligent software that helps us maintain the integrity of reviews.
Our moderators read all reviews to verify quality and helpfulness.
For more information about reviews on ConsumerAffairs.com please visit our FAQ.

This is by far the worst company I have ever done business with. You cannot talk to these reps. And get a honest answer and would never ever recommend Dish to anyone. People beware or be screwed by Dish...

Dish Network has not been providing my local channels all summer. We have been patiently waiting for them to reach an agreement with the broadcasters and restore the channels. Their customer service representatives lie about when channels will be restored. I would like to cancel services with them but they want to charge a fee for cancellation even though they are not providing my most watched stations. I have attempted to reach them regarding this issue and they fail to recognize that they are not providing the services I am paying for.

So, where do I begin? We have always had problems with Dish since day one! From billing issues, internet problems, from the technician not wiring the equipment right and not fixing the problem for DAYS, etc. We lived in an RV for almost 2 years and had Dish services since we moved in. We have always paid for THREE bedrooms even though we did not use them. I figured it would be easier later on down the road when we finally got our house. They said that the technician would just have to come hook it up without any charges since we've been paying for it. We've always tried to get DirecTV but always had to put a large down payment so we just stuck to what we could afford. When we finally got our house that was on the SAME property and our services needed to be moved less than 10 yards. We finally got DirecTV installed and wanted to switch services ASAP because we were tired of the poor services from Dish.
Apparently, I "signed" a contract for another 24 months so when he came out and installed the rest of the rooms, which I NEVER SIGNED. My credit card would be charged $480.00 for canceling my services since I signed for another contract. I asked the representative to send me a copy of that paper and It took over 15 hours to receive it. Looking over the documents I do not recall signing them or even read when the technician came out. It had several signatures on it and it just looks fake or like it had been electronic signed with ALL OF MY SIGNATURES SIGNED EXACTLY THE SAME WAY. Think about it, Can you get 5 signatures exactly the same on paper?
I called Dish and confronted the situation and asked a simple question, "When your technician comes out do you have the customer sign documents on paper or is it a electronic signature?" She completely avoided the question. I finally got it out of her and recorded the conversation where she finally said that the technician has you sign the paperwork, nothing is electronic. I have other paperwork that they sent me that each signature is different and you can tell that it is actually a signed copy from me. They said we had our services for a year and 6 months. I said that was fine. I will pay out the 4 month different to get out of the contract, and they said since I signed the new contact now I owe 21 months early termination fees.
I have already contacted my attorney about this situation and provided the forced signed documents by Dish and we have been dealing with this battle. I highly suggest that you stay away from Dish Network!!! Pay the extra money to get better services. It will be better in the long run. I wouldn't even give them one star. They don't deserve it!

I have taken notice over the years as to Dish Bank/pause actions, when requesting a pause period. I found Dish policies to be dishonest and employees just as bad. I placed service in a pause state due to out of state medical treatment. I noticed my checking about being drafted for $76.00 as in full use of Dish services. I was unable to check mail for months. Meanwhile they were taking my money directly from my checking acct. when on pause. This is where the dishonesty really shows up, when they tell you it was never placed on pause. 2nd time they did this to me.
When I contacted Dish in this manner, I explained my situation, and asked them to verify that my service had not been used since March 11, 2016, and that I do not nor was I able to check my internet mail. Nevertheless, they took my money for months, it is now 8-23-16. Due to not being in a situation to render their equipment at this time I am unable to cancel, and again, I had to again put service on pause until I am able to get back home and turn-over their equipment. I will do my best to warn family and friends to discontinue use of Dish services due to dishonesty when you need them most. JUST DON'T DO IT.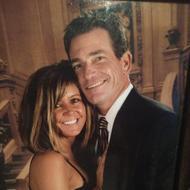 My husband and I have had Comcast for the past 10 years - yes we were very UNhappy. Terrible customer service & nothing but problems. My friend told me to switch to Dish & thank god we did! Not only are we saving 105 dollars a month but the customer service is outstanding!!! Love our service & picture quality! We are so thankful! Keep up the good work.

I am writing this because when I initially signed up for DISH I did so under the misguided notion that I would be getting DISCOVERY KIDS network. Why you ask because I have a daughter who loves My Little Pony. I signed up for a 24 month contract for under 100$ which included high speed internet (what a joke - they should call it molasses internet because of how slow it runs) and I was fine with that. Let me tell you I made it CRYSTAL clear to the representative why I chose the package I was signing up for. Well after two months of having this program they decided to move Discovery Kids to another package. How very convenient for them.
So now after my year mark, I am being charged an extra 40$ that I did not know about until I looked at my bill. Not once was I informed that I was going to be charged this. So now I am trying to get them to send me a box so I can send it back to them and the guy I spoke to was condescending and rude and they are going to charge me the full $480 cancellation fee. I will fight this with them forever. I do not believe I was in breach on my contract, quite the opposite in fact they were in breach of theirs. What a HORRIBLE company. DO NOT go with DISH. They have the worst customer service I have EVER dealt with.

It's easy to write a LONG SCATHING REVIEW ABOUT HOW HORRIBLE DISH IS!!! But to get my point across quickly I will just summarize: Had service installed in my newly constructed house. For 5 months it was pixelated - I called MANY times - and it took that long for them to send out a rep. When the rep came out he found my Dish was installed in a place that only received 50% of a signal - so he fixed it. I called DISH and wanted 50% of the payments I had made for 100% service refunded - as I clearly did not get what I paid for... but they only offered $5 back. I have a Smart TV - but their new Hopper (receiver) has a "tech glitch" with Smart TV's so I have to plug and plug back in the HDMI cable every time I turn the TV on.
I only chose Dish TV as they said I could get the NFL package - but they block out our local Seahawks games and say the NFL has blocked them out (which they haven't) - they are blocked out because Dish refuses to agree on a contract with our local channels like FOX - so they block them out from us. They use their service to CUSTOMERS as leverage for their contracts (?!) so you don't even get the channels you are paying for and they offer NO APOLOGIES and say you are not able to drop your contract (which they are actually in violation of). I SERIOUSLY THINK A CLASS ACTION LAWSUIT NEEDS TO BE FILED AGAINST THEM!!! THEY ARE RIPPING OFF THEIR CUSTOMERS LEFT AND RIGHT!

I signed up for a great promotion. One of the promotional items was free Netflix for a year. Never got it. Called Netflix to ask why I had not received free Netflix. They asked for a promotion code. I called Dish Network and asked for the promotion code. They sent me my contract committing me to 24 mos. No promotion code. Called Netflix to give my contract number. You need a promotion code. I called Netflix back and received another copy of my contract.
Today, 10 months later, I called and was told that promotion had expired. I asked what they might do to make it right. They offered a couple of promotions that I had already received from them. I asked them if they would credit my account $108.00 (the value of the Netflix Promotion). Can't do that. What company in their right mind would not give a $108.00 credit to a monthly bill of $150.00 to retain a customer in this highly competitive marketplace?
Internet service was included in the promotion price. When talking to the sales rep. I asked if the speed would handle moving streaming w/o any hassles? No attempt sell me the upgrade. "It will work fine." They didn't explain that it only works fine between the hours of 1 and 2 PM. The said thing - I just receive the September issue of a high-end audio/visual magazine that is anti-cable/satellite apologizing for reviewing how great some of what the Dish Network new technologies offers. 4K movies, hi res audio files, etc. AND they stiff me and lose a customer at the end of my contract. NO HASSLE MY **.

Dish dropped Fox Network, charged me for the channels/service. Called them and cancelled after they broke their own contract and they want a big termination fee. I don't think so. Gonna lawyer up. It's not about money, as a proud small business owner it's about quality and principle.

I was told over the phone many times that Dish was in my apartment before so I knew they could install here. Well, it was a lie! When the tech came over I was told that there is no signal here and the install was impossible... Nice! They already got $150 fee to install a ghost and my money is not in my account yet. Now I have to wait for this crooks to return my money that is sitting in their bank for a few days already. Already someone told me that it happened to them also.

Never ever get Dish. They promise you an all inclusive package with their bundle including the internet but don't tell you the internet they provide doesn't work on their on demands and you have to find your own server. They lie to get their product in your home and penalize you for telling them you don't want their product. They took almost 500 dollars out of my husband's disability check without authorization and refuse to put it back for what they say was a 'disconnect' fee. I asked them if they felt it was right to lie to consumers and then penalize them for cancelling them and they can't say anything. I have never been treated so deplorable in my life.

Contacted Dish, claim dept a woman name Molly/Margaret called and with threatening voice. My complaint was only why without my permission you guys are installing Dish satellite. She talked and talked nonsense and she hanged up on me without anything. I clearly told her it's their responsibility and professionalism to ask the tenants if they consent from the owner since it is rental property also. She throw the ball at other small business who are authorized by DISH and she said they are liable but not them. This is scam from DISH to make small businesses suffer since it is their sign. Anyway I have sent a consumer complaint to State of California. Hope I will hear from them soon. LANDLORD AND TENANT BE AWARE.

Dish is CRAP. They collect billions of dollars each month (figure it out, I am paying $148/mo and they have millions of subscribers). They have now stopped 2 of my local channels because of their greed. They are in violation of my contract with them, but I don't seem to be able to bail out of the contract they have reneged on without going to an attorney. STAY AWAY FROM DISH NETWORK!!! I would select no stars except this application requires that I select number of stars. They do not even meet 1-star levels of service.

I paid every month on time. Never late on my bill my Dish TV, but when it rained I never had any TV. So after a year and a half I decided I was going to stop this services. Because they never gave me anything back for not having services. I paid 44 the first year and 88.74 per month after that. Stop the services because when it rain I had no TV. The operator we could bring a tech out and I would have to pay 95.00 just for him to calibrated my satellite. No way. So I had to pay Dish 195.00 to disconnected the service.
My Dish Bill: Americas Top 200 79.99, First Receiver 0.00, HD Free For life 0.00. Taxes: Communication Services Tax 6.44, Video Gross Receipts Tax 1.68 (When I ask the operator why am I being charged for this, response was "I don't know what that is." Strange to me), State/Local Tax (sales) 0.63. I got nothing back for not having TV and if I didn't pay they would of put me in claims. Very unhappy and it was always same old movies nothing special. Never got the sports that we wanted which was soccer. We all Americans seem to really have a disadvantage in TV.

In a political election year. I compare Dish to the politicians on TV. They promise to deliver a great tv experience and the promises are completely empty. I switched to Dish and within the first 3 weeks of having DISH I immediately lost CBS and Fox stations. Being a sport fan coming up on football this just won't work for me. I gave them time to work it out. I was very patient waiting over 2 months.
I called several times to complain but received the same old company line that it was the CBS and FOX that was the problem. I reach out to them and they say it is Dish. What they fail to realize is that I'm paying DISH to deliver my channels that they are not delivering. Their solution was to get a digital antenna. I did and the reception wasn't good. I kept getting the stations freezing and going in and out. So now I'm paying DISH and paid for a $75 antenna and still not getting what I'm paying for. You would think that if you're paying for something that a company can't deliver on that they would allow you to cancel and go pay another company that can deliver. Not only do they not do this they become the greedy business that they claim the network stations are and charge over $479.00 to disconnect. My suggestion... Go with another company that respects its customers!

I signed up for Dish. Unfortunate for me. I had trees blocking my DirecTV which I had for 16 years and loved. Never a hassle with them. So I signed up for Dish with a promised 2 year price guarantee of $49.99 and a $10 hopper fee per month. But the hopper fee would be waived if I signed up for auto pay which I did. The first month I got charged $79.99. The second month after arguing with the rep I got charged $49.99. The price I was guaranteed for 2 years. Since then I have been charged $59.99 a month and am constantly being told they don't do $49.99 a month. Never had. Gee that is funny. They sure advertise it that I get $20 off and that is it and my bill is $59.99 and that they will not honor the $49.99 price.
If you get Dish make sure you get something in writing that shows they guarantee you $49.99 a month and keep it. Not that they will honor it. Bunch of damn crooks. The hopper and the way it records sucks. DirecTV's Genie was much better and I really miss them. Wish there was a way I could go back to them. Guess I will go without tv after this 2 year period is up. Cause I am sure not going to continue using a bunch of crooked lying **.

Dish claims to have the best interest of their customer in mind when they are negotiating with other channels. But to be truthful here channels get blocked so their customer can't watch programs they enjoy for extended periods of time, and Dish continues to charge the same price regardless. I call this a big rip off. I'm not getting my money's worth with Dish. And everyone who is getting ripped off by Dish should complain and probably consider changing companies. This is an outrage.

We just purchased Dish TV service based on the advertisement that we could record 16 channels at once. However, we were given an older "hopper" that only records three channels. So if two programs are being recorded only one TV can choose and watch a desired program at a time. We have four TVs. In spite of calls to get this issue resolved, Dish wants us to pay $150 for an upgrade. My advice is don't subscribe to Dish.

I just recently signed up for Dish satellite service. DON'T DO IT. My local channels have gone out more times in a month than in 10 years with Directv. I have called 5 or 6 times and this is the 1st time they said they will send someone out to fix it. I don't believe they will fix it but no other options. They offered to send them for free but it is not a kind gesture on their part. That is part of the contract. Their customer service is very poor to say the least. You have to hope you luck out and get someone that cares. I had to argue with the representative tonight to get her supervisor. If you are looking to save money and don't care about the service, go to Dish. If you care about watching the channels you signed up for, go to Directv.

I have subscribed to both. Hands down, Direct has better equipment. I had DirecTV for 3 or 4 years and I never had their satellite box go out. I have had Dish for a little over 4 months and their box has already went out 5 or 6 times. It seems if there is a storm anywhere, not just in my area, the box goes out. My box was also not updating the guide so Dish sent me another box. They first had the audacity to try and make me pay for them to send another one. They finally didn't because I refused to have to pay to return defective equipment. I have also lost more channels with them; 2 of them have been off for 6-8 weeks. I have a contract for 2 years with Dish which I will honor but as soon as the contract is up I am going back to DirecTV. The sole reason for posting this is to inform other consumers who thinking about switching to Dish and my experiences since doing so.

Several things happened which cause me to say NEVER, EVER, EVER go with Dish. The day the tech came to install Dish, he went into my attic, and ruined the soffit under my room when he installed some cable up there. Denied that he did it, although the only thing sticking out of the previously normal soffit, was the dish cable cord. From the very first payment, for my supposed $29.99 plan, I got a bill for $50 and up, (and it kept going up and up and up...) even though I was on a 2 year contract with the price locked in. According to their customer service reps, the double or more bill monthly was due to my having to pay for the hopper box and the remote. Nice way to double your money, Dish...real nice. And not at all misleading, right!!!
When I called to cancel my Dish, the customer service rep was a real ass, which is typical of their customer service reps, which I talked to many, many times while with Dish. He actually had the audacity to sigh and make it sound like taking my call to cancel Dish was such a waste of his time, and said "so what exactly are you wanting, to stay with Dish? I mean, you had the discount for 10 months more than you should have..." (Discount??? I was paying $60 a month, again, for a $29.99 deal). I answered that there was NOTHING he could say/offer that would keep me with Dish.
So, back to cancelling Dish... I asked that it be cancelled as of the following Sunday. Well, of course, that didn't happen. Got off work Friday, went home, and the only available channels were some pay for viewing porn shows. Couldn't even access local channels. And so I lost out on watching tv on that Friday and Saturday, but you can bet they'll still charge me for those 2 days, and probably Sunday, too. This is the best - they send a box via UPS for me to return the hopper box and remote. And then charge ME for the return. Are you kidding me, seriously? My recommendation - DON'T GO WITH DISH. NEVER, EVER, EVER!!!

I was guaranteed a single price for one year. After 6 months my bill went up $8 per month. They claim I was informed of this & that it's in the contract. NEVER in all of my dealings did anyone tell me I would have a rate increase in 6 months. The customer service agent attempted to tell me it's the same principle as getting 3 months of premium Channels. No, it isn't. I never cared one way or the other about Premium Channels but I do care about the Protection Plan. And I care that Dish Network doesn't honor their promotions & promises! This company has scripted customer service.

Overall Dish is a good value, unfortunately they have problems. Their On Demand software will leave you confused and dismayed. It is total garbage. You want to rent that? Nope, you're wrong. You can try to select it, try to download it, try to watch it. Maybe 1 out of 10 times it will actually work. Just an amazingly frustrating experience. Get yo' ** fixed, Dish.

My mother had Dish Network and when she passed away I called customer service to cut her service off and the rep kept trying to sell me a package if I agreed to keep the service on. I refused to keep the service and told him to shut it off and it turns out he didn't and now there is a bill for a month of service after I called. And Dish keeps calling my phone for my mother to pay the bill even though they have in their computer she is deceased, and they call like 8 to 10 times a day everyday. And I never gave them my phone number so when I called to have it shut off, they must have had caller ID and recorded my number and call mine because I shut my mother's phones off. I would highly recommend that people stay away from these crooks.

This has been a nightmare dealing with Dish. We moved from Texas to North Carolina and planned on using Dish in our new location. We disconnect the service in Texas but was not able to connect in North Carolina because of the law of installing the device. We notified Dish we cannot have it installed and we return the equipment after they sent us the box. We received an email letting us know the account was closed with a zero balance. We recently received a collections notice to collect the early termination fee for $200 plus all the late payments. We had a zero balance and this happened. They will not clear this up and like I said, is a nightmare to work with them and I would NEVER recommend them...

ConsumerAffairs Research Team
The ConsumerAffairs Research Team believes everyone deserves to make smart decisions. We aim to provide readers with the most up-to-date information available about today's consumer products and services.
Founded in 1980, DISH Network now provides paid TV to almost 14 million subscribers. The company, headquartered in Meridian, Colorado, is the second-largest satellite TV provider in the United States.
Flexible payment: DISH network accepts Bitcoin as a payment method for those who prefer the cyber currency.
Fantasy and reality: Subscribers can watch a game and look at their fantasy football stats to chart their team's progress, using DISH Network Hopper.
Watch from anywhere: DISH Network allows access to recorded shows from anywhere, as long as there is an Internet connection.
No up-charge on HD: DISH Network offers free HD channels, and it does not charge extra for the high-quality imaging.
Promotional offers available: DISH Network sign-up promotions allow customers to get extra channels with a 24-month contract commitment.
Best for Television fans who watch a range of programs and households on a budget.
Compare Cable & Satellite TV Providers
Basic Information
Company Name:

DISH

Address

9601 S Meridian Blvd.
Englewood, CO 80112
United States

Year Founded:

1980

Website:

http://www.dish.com/