Consumer Complaints and Reviews

Comcast keeps charging me $9.95 for an extra digital converter that they insisted belonged to my flat screen which is a Smart TV... And then charged me for 2 and sometimes 3 digital adapters and I buy a package that includes HD - and I only have 2 televisions? This continues going on over 3 years! They keep promising to review - the overcharges of minimum of at least $576? - But no resolve in sight?

Please, Please, Please do yourself a favor and don't become a Comcast customer (THEY SUCK IN ALL AREAS). They billed me for two months when I only had service for one month which they forget to tell me about and be ready to pay an arm and a leg to watch some channels because a low package is not for anyone who loves good tv from good channels. if you have a issue with your bill you can not speak to any one in charge. You will have to chat online where any lies told sounds truthful. This service is really bad and unless bills and money is no inconvenience to you leave them alone. I now have Dish network and they are the best. Bill has been the same amount every month and no more than $80.00.

I have put an unauthorized contract when I transferred my account from Florida to Minneapolis. When I moved to NYC and ask my service to be transferred to NYC. Comcast does not have service in NYC and I had to cancel my service with Comcast. I was told by your call centers many that everything has taken care of. I receive $30 refunds and then my balance is zero then I receives a bill for $66.05. I give many good reviews and I know I have not been told the truth. The call center is a separate company and has no authority to solve the problem. Is there a way to complain to Comcast or Xfinity?

I've had or have been associated with Comcast for over 12 years! I'm moving again and I've never had a problem until now with terminating or transferring my service. ALL types of lies and phone call disconnection at every point. No one could track my last call. Always had to repeat myself whenever I called back! By far the WORST phone system trying to get to a customer service rep! When I finally got to speak to someone they confirmed that NONE OF OUR INFORMATION REGARDING SCHEDULED TERMINATION WAS IN THE SYSTEM. Then they tell me that I would have to pay early termination fees for a package that I NEVER AGREED TO! I WILL NEVER, EVER USE COMCAST AGAIN!

While I was working out of state, my wife set up service with Comcast/xfinity. 1.) After the install and start of service Comcast added a $5.95 in home service warranty that was never ordered or asked for... we live in a rental, no need. 2.) During the install the guy that came out to the apt. told my wife that we couldn't use our wireless router and required to rent their wireless router that was exactly the same as ours... $10/month. 3.) Over charged us on our bill, and spent hours talking to the Philippines, Guatemala, Pakistan... and was told it was all straightened out and a new bill would be sent. Got a call from a collection agency, then got another bill from Comcast for the same amount. NEVER USE THIS COMPANY - THEY ARE RIP-OFFS AND DON'T CARE THAT YOU KNOW IT!
How do I know I can trust these reviews about XFINITY Home Phone Service?
855,731 reviews on ConsumerAffairs are verified.
We require contact information to ensure our reviewers are real.
We use intelligent software that helps us maintain the integrity of reviews.
Our moderators read all reviews to verify quality and helpfulness.
For more information about reviews on ConsumerAffairs.com please visit our FAQ.

Comcast like other companies does not want the government in their business and have people that their entire job is to deal with people that complain to the Better Business Bureau. Also note there is a spot on the BBB's site to upload your bill and show how they manipulate their charges monthly. (Google search for: Better Business Bureau Philadelphia). Note: I believe when one company has a monopoly over communication (Comcast / "CONVICT-CAST") free speech is lost. Comcast has no right to treat us with such little regard and the government needs to know that unfair business practices (randomly raising monthly prices, providing poor or no service) is just not ok.
Side note: like any monopoly Comcast acts under the guise that you have a choice. Comcast owns Hulu and continues to acquire competitors in the pursuit of dominance, supremacy, and control of all media communication. As an American, it is my duty to protect freedom and free speech. Please, help yourself and be a part of the solution.

I have had Comcast services for 4+ years. We were located at a different storefront until the end of September last year. Due to the economics in our area we decided to move locations and try and keep the business going. Upon doing that I was forced into another contract. Well unfortunately we are forced to close our business. I have been in contact with the retention dept, Disconnect Team, and I am not sure who else to no satisfaction. I have been forced to contact the Better Business Bureau and the FCC.
If I weren't going out of business I would totally understand the ETF, but I am going out of business. If I had the $2067.30 they want in early termination fees I wouldn't be going out of business. They are unwilling to help me. They are trying to charge for something that is not actually rendered but something that is anticipated. If I was just cancelling early it would be justified. But my business is closing due to economic reasons. There should be some type of hardship program to help with situations like this.

Come home to find out a Comcast/Xfinity tech was installing for one of my neighbors but somehow cut my line and my other neighbor's line. I call and go through the terrible automated system, then get connected to a customer service agent that told me everything I wanted to hear (we are on it, it will be fixed between 8 pm and midnight) and so on. He also told me I had to stay up in case the tech needed something which a tech never showed up. In the am still not fixed. Call again to find out they won't be out for 2 more days since they are busy with other customers. Not sure how this isn't something they would take care of right away since one of their employees caused the problem in the first place. Comcast is THE WORST! This better be fixed TODAY before 5 pm EST or I will no longer be a Comcast customer.

When I was younger I had Comcast Cable installed and paid about $35.00 per month, this arrangement (not the price) lasted for 20 years. When I got tired of getting fleeced by Comcast I dropped them for about a month before becoming a customer again. Well I finally decided to try AT&T and I couldn't be happier. It feels so right not to have Comcast's six-shooter stuck in my ribs all the time. I have very a comparable channel listing and excellent picture quality.
Unfortunately, even though I had cancelled my service with Comcast several months ago, they continuously send me bills for service I don't have. Talking to their customer service is a total waste of time unless you like being lied to. Comcast is the ISIS of corporate America treating their customers as ISIS treats Christians. Remember Comcast does not want your business, just your money. My bill from AT&T for a triple play service is approximately $80.00 per month less consistently. Now I don't drop my pants and bend over when I pay my cable bill.

I've been a customer of Comcast/Xfinity since 1980. Over the past 5 yrs I've struggled with how expensive their services are. I've paid anywhere from $150.00 to $175.00. Triple Play Package includes TV, phone and internet. The price for this package changes on a regular basis. My current package was NOT a special promo. I called on August 5, 2017 to check on any current specials. After enrolling in a 24-month special I received an email stating there would be an early cancellation fee of $220.00 which was not communicated to me when I signed up for it. (30-day free trial.) I also enrolled in auto pay to save $5.00 extra per month and was told I would have to pay my current bill because auto pay has to go through an entire billing cycle before going into effect.
After more research I discovered this was not the case and my auto pay was processed the day the bill was due. (So glad I didn't go ahead and pay it as instructed.) Called in again on August 8, 2017 to cancel that package and switch back to the one I had. Now the price had gone up to $187.00. Xfinity is not worth this amount of money. I will disconnect my service.

We've been unfortunate enough to have Comcast for 17 years in Florida. For many years their customer service was unfriendly and irresponsible. During the last year their agents have become more polite. Our community of more than 1,200 homes was re-equipped for their new X-1 service in May. We are used to many outages, some short, some long often related to bad weather. We hoped that we'd have fewer problems with the new fiber optic cable. It is disappointing to report that nearly every day at least part of our community loses service -- TV, internet and phones. We are supposed to contact their bulk contract service when outages occur. Sometimes this is possible, sometimes not because the musical wait time often exceeds 20 minutes. The typical agent tells me that there is no service outage in our area and sending a new signal to our modem doesn't work.
Although we have learned that these outages are never due to problems in our home, Comcast's only response is to transfer us to tech support or schedule a visit by a tech. We tell them that the problem is not at our house but they don't seem to care so they schedule a tech visit for four to six days later. The outage most often lasts from three to seven hours. Sometimes they finally admit that there is an outage and sometimes not. If and when their tech visits he finds nothing wrong. The senior techs know that there is an unsolved problem in this community but nothing changes.
Promises from agents to have a supervisor or manager call us have never ever been kept and the outages continue usually 3-4 times weekly. Our community signed a 10 year contract with Comcast to get this new service. Phone agents and home techs are polite but the service problems go on and on. Their poor service is a common source of discussion and ridicule here with no change in sight and we seem to have no recourse.

We have been having issues with our Comcast internet service from approximately 3 months now. The original issues were we could lose internet connectivity every 45 minutes 90minutes. At which times we would be down between 3 and 5 minutes. This all seems to be a DHCP issues as I did a packet capture on the WAN link and I see a bunch of failed DHCP offers and requests. After 3 truck rolls and no solution. Mind each Truck roll basically said the same thing. "We replaced the line going to house it should be good now. You will need to wait about an hour for your modem to be fully provisioned." **. I replaced the cable modem with a DOCSIS 3.1 the Motorola SB8600 on the COMCAST supported list. We now seem to have a more stable connection. HOWEVER, we are getting 1/10th the speed we are paying for. That is we are getting between 89 and 93Mbps not even close to the 1Gbps service we are paying for.
Today we had 2 yes that is 2 scheduled appointments for a technician to show. The first technician never showed so they scheduled a second technician who also never showed. Really guys? So I'm left speaking with the same customer service agents who don't know any more than resetting the modem. Well look, guys, this has not worked on the other calls doubt very seriously it's going to work on this one. All I'm really looking for here is a resolution solution to the problem. Same as many of the other complaints on this board. I find it rather ridiculous to dealing with this for over 3 months. My only option is to go to CenturyLink. Don't even get me started there. I don't believe COMCAST has any intention of addressing this issue at this point. I have given them way more than enough time and have been willing to work with them in anyway I can.

I just spent 4 hours talking to people in the Philippines who know less about my Comcast email than my husband. I called about what should have been a simple problem. They were always earnest and polite, but didn't know how to help, and would then send my call to someone else, who after I waited for about 15 min. for them to pick up, didn't know how to help either. When my husband returned from work, he made a simple suggestion that solved the problem. Comcast used to have the best tech support. It's obvious they are now out-sourcing, and not spending much on training either. When I told my brother about this, he said that they had spent 3 hours with Comcast "tech support" trying to get their TV to work.

Here we go again! Waited 30 minutes to speak with customer service. Asked why a $40 increase in bill when service is mediocre at best. Anyhow, after waiting another 30 minutes, it was determined we are just out of luck. I wish Comcast had competition. So unhappy with their service and no loyalty to long time customers at all. Very unhappy... Will be looking for a different carrier.

I signed up for new service with Comcast Xfinity on June 27, 2017. I was told I still had all equipment from an old account and I had to return equipment in order to get my new service. So I did, the representative I talked to told me that the old equipment charge would show up on my first bill and then fall off. Then on July 24 my service got turned off. I called and was on hold for over 30 minutes. When a rep came on she told me that it was because my balance was high. Told her what the sales rep said and she understood and I made a payment arrangement for my first payment. Keep in mind I still haven't even got my first bill yet. Then she transfer me the billing to get that balance of my account for the order equipment. They put in a ticket to get that taken off and told me they would call me on June 26. Never got a phone call! July 31 my service gets turned off again.
I called in a representative. Says that it's from the old equipment and it should be on there. She been transferred me to her supervisor. The supervisor then informs me that it was wrong information I was given and it's actually a past due balance that's due not returned equipment and then I have to pay $260 to get my service back in good standings. I have told multiple representatives that I am not going to pay for a Comcast representative error and that common sense would tell them if that was the case and I was supposed to pay that I would've never got my new service again nor should I have been given new service if I had a past due debt with them. They then explain to me that unfortunately I should have known this and there's nothing else they can do.
You have no idea the amount of time I've spent on the phone on hold and with representatives to get the run around and they transfer me to people that will do nothing. All of this is on a recorded line but nobody will listen to them. I am beyond frustrated with the situation because it should not be this hard when none of this was my fault but yet I'm the one who has to deal with it because nobody there will help me!! I still have yet to receive my first bill but they turned my service off twice within 30 days and 34 days. How can they tell me that my account will be in a good standing but yet before my first bill is even sent they tell me that I have an outstanding balance and I have to pay because of their mistake?!!

I checked the app to verify when to pay my bill, it said I had until 8/7 to pay before I experienced any service interruptions. So I left it alone, budgeting off 8/7. Lo and behold, my service is suspended this morning! So I call in to customer service to find out why and explain the situation, the rep has the audacity to say that their automated systems are incorrect and doesn't know when they will be corrected. She states that I should go off my actual billing statement and that they can't do anything to correct this on their end. She says I have to pay my bill in order to have services restored. Why would I pay my bill now, when it says I didn't have to pay until 8/7? It doesn't matter if Comcast's automated system is incorrect, you don't get to punish the customer because your systems are giving the wrong information! Comcast should honor what their systems say AND correct it in a timely fashion. THAT'S customer service. Deplorable.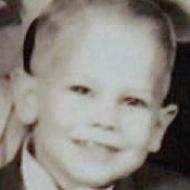 Comcast is a terrible service. I had problems with them a few years ago. Against my better judgment I tried them again and got the same experience. Also, the sales rep that came to my home said that if I sign up for the triple play bundle that I would receive a 200 dollar gift card that I never got. I asked the customer service rep I spoke to over the phone and he told me that I wasn't supposed to be getting a 200 dollar gift card. Wtf? They lie. Never again will I be using Comcast nor will I recommend them... DO NOT USE THEM FOR ANYTHING!!! You will be taken for a ride.

Not once, not twice, but three times in the last 30 days have I been on the phone with customer service to correct a billing error that was Comcast's fault. Why would they think someone wants to pay on an inactive account (even though I only gave them the correct account number several times in one phone call) and then still when "sending reimbursement" would they send the check to an address they know I no longer live at. You are an internet service provider, it should not take 4-6 weeks to send a physical check for reimbursement. The error should be corrected directly online within a matter of 3-5 business days (and that's being generous).
At this rate, with the third conversation with customer service, I expect changes in 24 hours. I have wasted more than 3 hours of time checking emails and accounts and on the phone with customer service reps that are extremely difficult to understand and talk over you/interrupt you. I have never been more disgusted with a company and how I have been treated by their customer service agents. If Comcast/Xfinity doesn't already monopolize services in your area do not choose them for your services, they will screw you sideways at least once a year, if not more. Do not allow automatic payments as they are not to be trusted, they will add charges to your bill when you don't pay attention. When you do call to dispute, it takes much longer than it ever should for their mistake.

Lied about services, overcharged, hassle to correct - On July 16, I called to cancel services in Colorado and switch my contract to South Carolina. I was told by 3 agents, "no problem, we'll take care of that today." After being on hold for over an hour and switched to 3 different agents, I come to find out that not only was my Colorado account not cancelled, my new services were not set-up and the agent who promised to call me back to assist never called. On July 24, after being on hold for another 30 minutes and bounced through several agents, Tim (855-668-3343 ext.**) set-up my services and, I quote, "we can do one better than your rate in Colorado, we can offer the same channels (HGTV, Bravo, etc.) PLUS 75 meg internet PLUS a bonus of HBO for one year for FREE all for $59.99. Cool.
I drove 15 miles to exchange my equipment only to get home and realize none of the equipment worked. The Comcast tech person explained that the sales department keyed in the wrong equipment and I'd have to drive back the 15 miles the next day to get the correct equipment (the location was closed by that point), going a day without services yet still PAYING for the services. I called sales the next day to have them correct the equipment request and I was told by John (855-668-3343 ext. **) that Tim was wrong and that I could not have my X1 preferred package PLUS FREE HBO for $59.99, that I would have to pay $69.99 for X1 voice/preferred with 75 megs of internet and no HBO. Fine.
Went to get the equipment and the gal stated, "I think they still have your account wrong." I hooked up my own equipment, got the channels I was promised, had internet that worked very very slowly, and my voice remote worked. Ok, all set. WRONG. Received my bill and was being charged the Latino Package for $99.99. I called and spoke with Hope in Customer Retention regarding my bill and got the run around for 30 minutes. When I told her to cancel my account and that I'd contact the Consumer Affairs of SC listed on my bill as well as the BBB, she claimed she would fix the issue.
Despite being quoted several different offers from previous agents, I am now downgraded to: $69.95 for the starter performance package, 25 meg of internet (NOT 75 megs), NO HD, NO HBO all of this without even the offer to keep me at 75 megs as I was previously quoted, and doing that customer service dance of talking over me and acting as if this was MY fault! This took over an hour more of my time, I have to pay the bill that overcharged me by $30 so now I'm out $30 until Comcast "credits" me on my next bill, and I'm stuck with crappy TV and even slower internet. They are essentially stealing $30 from me and LIED. I'm still filing a complaint with BBB and Consumer Affairs SC and will never again subscribe to Comcast as soon as this contract ends. Liars & thieves.

The individuals at Comcast Business were incredibly helpful and worked through a very challenging and confusing situation with me. My husband passed away and I was left trying to sort out all of the business phone, cable and internet lines and bills. Apparently there had been some services from our old location that had not ever been properly canceled, and so when I discovered this I had to start working on reconciling everything and streamlining the service for our current business location and needs.
I spoke with a couple of individuals who were involved in sorting it all out, and ultimately they passed the situation to a higher level and it was personally handled at a Director level. I was hoping for some credit for the mix up but was not sure that I would be able to get much back. However, much to my relief, Comcast independently approved and credited our company for all of the duplicate billing that had occurred over some months and took responsibility for the mix up - even though neither of us knew what exactly had happened at the time of the original porting of service from the old business location. It was a huge relief and help to me during this difficult time!! Thank you Comcast Business staff :)

My 85-year-old, handicap mother moved to her new place and desperately needs a land line to set up her Life Alert system. Day one we were told that a technician would be by between 8 am-8 pm. Let's leave it for now that this useless company can't create a better window of time than 12 hours as THAT is pathetic on its own. We waited for 12 hours - No one showed.
Day two, we obtained the equipment ourselves and were told all we had to do was plug everything in and she'd be up and running with cable, the internet and her much-needed land line for her life alert system. Incorrect, after about 2 hours of struggling ourselves we called Comcast that same day before 11 am, they assured us someone would be out there that day before 8:00 pm. Again, no one showed.
Day three, we called again to speak to the service department, the tech department and eventually a manager who claimed, "We don't have a service call scheduled for you at all... Let's see if we can't get someone over there and get you scheduled today". Seriously??? ( Mind you all of this took 6 calls ).
We were assured they understood the seriousness of the situation and ASSURED us someone would be over between the hours of 8 am and 8 pm. No one showed again for the 3rd day.
I am now on the phone for about the 30th time in 4 days being told... "Yes, we can set an appointment for today between the hours of 8 am and 8 pm." No urgency. No CLUE in their records of the 3 previous days we've been waiting for them to show. In total, we've over 36 hours invested waiting for them at the house and at least 600 minutes on our cell phone trying to solve the problem. At this point, it's endangerment to the elderly. Fraud is for selling my mother a Business account they insisted she needed, charging her over 350.00 a month for services she doesn't need from her last account. Stephen Burke, CEO of Comcast collects 46 million dollars a year and THIS is what he gets paid for??? This is what our astronomical Comcast fees pay for??? He should be hunted down like the dog he his and set aflame. PATHETIC!!! UNLAWFUL!! DISGRACEFUL!!!

This company acts as if you are getting a great service. Yet, it falls extremely short of a great service/company. I pay for Blast which is suppose to be top notch internet speeds yet daily we have connectivity issues. As well they list a $5.00 fee for "Regional Sports Fee" and yet I watch no sports at all. They stated this is a fee everyone pays period. Well, I'm tired of hearing that everyone pays it. We the people have the ability to bring about change to what these companies charge if you just stand your ground. Six more months until contract expires and they have lost a customer for good...

My husband and I moved to the east coast back in April of 2017. At the end of May of 2017 we decided to go with Comcast for our internet and cable. From the day they came to install our boxes we have had problems. For starters, they put our cable box on the other side of our living room on where near the TV. (Yes the TV was out and setup and we made sure to put it next to a cable outlet) Secondly I had told the guy when he had asked me if the wifi was working I had said yes but it is very slow and that is not the plan we got. We got the plan with the fastest wifi due to working at home on the computer. He then continued to say it was working fully when it was not. We then had to call about 3 days after getting everything installed to tell them that our internet was not working throughout the house it was only working downstairs were the router was at.
They scheduled an appointment for the following morning. They told us between 9am-11am at 11:30am we still had nobody here to fix our internet so my husband called and they told us he was going to be running late. (It would have been nice for them to call and inform us of that) Two hours later they arrive.. They decided we needed to move the router to a different area in the house so we agreed. They then moved the router and proceed to tell us it will be a charge of 65dollar for moving the router. HECK NO my husband got on the phone and proceeded to tell the lady we will not be paying that since we have only have had the router for 3 days. She finally agreed after 30 minutes of arguing with my husband. So cool our internet is now working..
A month later we got our first bill of 105 dollars!! NO NO NO, they were trying to charge us that fee for moving the router so my husband calls and talks to a manger and they finally deduct the bill. they said we will only have to pay 50dollars and the next month's bill is fee. OK COOL... The next month comes around which is this month (July) and our bill is 71 dollars??? We were told because of all the mess they have done it would be free so we look at the bill and they are yet again trying to charge us that fee for moving the router. My husband called and talked to a manager again and they manager mad a deal that we pay the 71 dollars this month and next month 30 will be deducted from the bill. Ok whatever.
So today our wifi is SOOOOO slow. We call and the lady tried fixing it told me it was fixed and that we wont have problems anymore.. YET IT IS STILL NOT WORKING.. She also gave me the number for the wifi support line so I call to see whats up and she gave me a number that isn't even activated.. WTF at this point I am DONE with Comcast. So I call them and try to see whats up but they refuse to talk to me because it is my husband's name that is on the account primarily (My name is also on the account just not the primary name) I was so angry I just hung up on them.

Switched from Verizon in my area (south central PA) because Comcast & Verizon are the only practical options available. Not only did Xfinity make me wait 5 days before install was available, the tech arrived 20 minutes late. Please note I'm a brand new & dissatisfied customer. Charlie from the appointment call center was helpful in communicating with me during my wait & promised me free install ($60 value). Is it on my first bill? Of course not.

The homeowner I was renting from sold the home I was renting. So I called to have my service moved to new location and they informed me they could not provide service at my new home. I closed the account, turned everything in and paid a final bill only to find out they charged me for early termination. You need to beware of this company. They are liars and cheats.

After I sign up at the rep from Comcast, I haven't received a bill for about a couple of months, when I called to check the first time, they said their system was down and could do anything. They took my number and said will call back. That did not happen. I called back again and was on hold for 45 min to talk to a supervisor, and said they were mailing it to the wrong address, and hit me up with $800 bill. The rep I talk to was rude so is the supervisor. The supervisor had a nerve to tell me I should have called and it was my fault that I gave them the wrong address, even if when the technician came to the write address to install.
They did not take any responsibility for their failure to contact me. Even if I gave my e mail/ phone number as additional contact. No attempt on their part. I was left in the dark. I felt like they robbed me blind. Unprofessional and no business ethics. The worst experience I ever had. I will not recommend their services at all to any one. They definitely lost my business. If I could give them no star I would.

Same occurring problem for 2.5 years. The techs came out (3 total, including a "supervisor Tech, whoa!) to double check that I actually had service (yes), cable inside the walls of the house (yes) and that the service was hooked up and running (yes). A no-brainer if you ask me, but satisfying for them that it all seemed fine. 3 new Cable boxes later and the tech on the phone still has a Red signal and needs to send a tech out, 5 days from now. I ask for a Supervisor, who puts me on hold for 20 minutes, then tells me that I can get a tech to the house later in the week. Since I have already taken time off from work to take the cable box back to the Comcast store, I asked if a tech could be found to come today as I am unavailable for the rest of the week. (Yes, we all do work and have jobs so we can pay our very overpriced cable TV bill).
He left me on hold for another 35 minutes and after 1 hour he told me that it was impossible to find someone today and that I could have a service tech tomorrow. Boy, they just don't write stuff down, do they? I reiterated my need to keep my gainful employment and would be unavailable. I then told him I would be disconnecting this horrid piece of garbage they call cable tv service and go with another service company. If we all just dump these loser cable companies for just 1 month, maybe they will remember what service really is... Very disappointed in Comcast, always has been, always will be. Do yourself a favor and find a better service, there has to be something. If not, let's all start reading books again!

Comcast has abominable customer service. One star seems to indicate that they have some level of customer service as a starting point, but that's not the case here. This complaint is specifically about their obnoxiously poor automated voice customer "service" line which placed me in a never ending loop of options, such that after 30 minutes going through their interactive voice system I was unable to even get in a queue to have my call answered... I ended up back at the same place 4 times. I despise you Comcast!!! You are absolutely abominable. I lived in Philadelphia, where Comcast is based. As a Philadelphian I have only shame in any association between Comcast as a Company and our great city.

Please stay away from this company. They will try to grab you by offering you a low rate for a couple of month and slowly you bill will start to increase with no reasonable explanation behind it. They are some thieves and they are here to steal peoples money. I literally have to call them once a month or twice just so they can come to my house and fix something. I literally have all the phone calls recorded start to increase with no reasonable explanation behind it. And they always trying to charge you to have to come out and fix their **.
The worst company I have ever dealt with. They show no customer appreciation and want to charge you for everything and provide terrible service. Then when you reach out to the company to try to make things right customer support are even more ignorant and then they have these young people who still look like they need training come install your equipment knowing that they are going to ** up and you going to be calling them to I have someone else come fix it so they can charge you the $50 service fee. Scammers they are. I wouldn't recommend this company to anyone. They are more like thieves than anything.

I signed up for the scam of a life time. CAUTION PEOPLE: If you sign up for Xfinity Wifi 1-7-30 day pass, you will be AUTOMATICALLY CHARGED every time without your consent or knowledge until you finally find out about how the AUTOMATIC renewal button is activated. So when you try to call to get refunded, they tell you either some BS about calling back in 48 hours and they'll fill out a report or when you do decide to call back, they'll inform you you actually can't fill out reports for people without accounts with Xfinity… and they can't refund someone without an account... but they can charge you money without an account? That makes sense. Or it doesn't.
The first Indian woman I talked with is Mina, she had me on hold for 15 minutes WITH a supervisor and not one of them told me this "fact" of how they can't refund my money. They said to call 48 hours later and it should "magically" work. Also she would be sure to write up a full description of what the issue was... but she never did… and lied to me. So of course I called back 48 hours later, and turns out within 30 seconds of talking to another representative, he tells me that's not true, or even possible. Then he went and got HIS supervisor who said that Xfinity can never refund someone who only has a temporary pass... which means I'm SOL of my refund.
Turns out I had to call my credit card company (Discover) which is the best customer service I have ever dealt with so far in my life, they called BS the second I told them the story. The guy who helped me was named Dale, and he originated in Salt Lake, he got me my refund. Thanks Dale. I will never deal with Xfinity again, or they're so called "hot spots" or 3 hour or 1 week passes. Xfinity is probably the worst internet and tv provider I've ever experienced in my 23 years of customer service. And that's compared to DirecTV and they're awful.
Compare Cable & Satellite TV Providers
Comcast Cable Service Company Profile
Company Name:

XFINITY Home Phone Service

Year Founded:

1963

Address:

1701 JFK Boulevard

City:

Philadelphia

State/Province:

PA

Postal Code:

19103

Country:

United States

Website:

http://www.xfinity.com/home-phone-service.html