Consumer Complaints and Reviews

While technological, WageWorks process to transfer funds to a new custodian is stuck in the 1970s, that was expected (they're a bank) and I could handle. Told it would take 4-6 weeks, it took over 10; and would have been much longer without multiple calls and an eventual expedite. The transfer request was lost, there was no follow-up from Customer Service (as they assured), and they continued to have new reasons why it should take so long. Bottom line, expect it to take a long time, and require your intervention. (They're a bank - they want to hold your money as long as possible. Customer experience does not matter.)

I can confirm many similar complaints. Most claims are denied. Especially dental claims on rolling ledgers. They can't comprehend the ledger even though I circle and highlight the forms. They eventually accept them but not until I've made four calls and spent hours on hold. I spend more times defending my claims than they do processing them.
I've had a CSR put me on hold and forget me because he didn't know the answer many times. I've been told I failed to submit receipts while staring at the receipt under the denial. I've submitted the claims correctly but have been told the documentation was wrong. No they are wrong! I have a background in health claims so I understand the rules and can't imagine the frustrations for lay persons who don't understand the process.
Today I tried for the 5th time to get reimbursed $105 for 3 office copays submitted separately on the same day. Claims incurred in 2016 and submitted before the end of Dec. The first CSR said my daughter was not eligible under the plan (she is and has had 5 other claims covered same year). The second CSR said I didn't submit forms (see above). The third told me my claims were being reprocessed (5 days ago) and the last CSR said I had a zero balance in my account so they can't reimburse me. I reminded him that the plan year has since ended but there is $400 remaining that has been rolled over to new plan year. He then tried to tell me I needed to submit it in 2016. I did! I reminded him that I have until the end of March, 2017 to submit any claims incurred in 2016. A long period on hold and he suddenly "found" my money. They are the worst of the worst!

My daughter visited to Urgent Care 6/16/16 and we paid our co-pay with our WageWorks FSA card. We later received a bill for an additional $45.16 due and paid that balance with the same card on 7/28/16. Wageworks requested receipt verification, which I sent. They proceeded to deny the claim due to a date of service in the 2015-2016 plan year and payment in the 2016-2017 plan year. I have a rollover benefit up to $500, with an actual rollover of $356 and some change. Plenty of money.
The cs rep could not provide any further explanation as to why this was an ineligible expense. She advised that I either pay it back or provide a substitute receipt with a service date in the 2016-2017 year, from which they would deduct the $45.16 paid before reimbursing me. WTF? I spoke with a supervisor to no avail. I also called back on a later date and got the same runaround, after which she put me on mute and would not pick the phone back up. I cannot remember a customer service experience so poor in my life. In the meantime, I am unable to utilize my $356 balance until I take the hit or find some way to clear it up. I am SO angry!

I work at a reimbursement center doing the exact same thing. I know what is eligible and not. For those complaining that over the counter drugs need a prescription, well, sadly they do and it's really not the company's' fault. It is a guideline by the IRS and they do have a bit control over the pre-taxed funds. It WageWorks is still horrible and I hate their website. I have to call to fix anything. My company, I can do anything online. They can't view your documents and let you know if anything needs to be corrected. My company we can see it immediately. My company has merged with another company and they currently use WageWorks. Next year, we will handle our own because WageWorks is useless. I just made my first purchase with the card, I hope it's not a pain like everyone is saying.

I tried to use my FSA to pay a bill 12/30/16. This is the last day I can use the balance of my account $49.15. When the merchant tried to use my healthcare it would not work. I called the customer service number and was told that my card had been suspended because I have two purchases, one for $9.45 and another for $24.57, that I need to submit receipts for. I've not had to do this for any other things I have paid for with this account, so why now. Since this is the last day I can use the card and I am not in a position to get the receipts submitted today, because I HAVE TO WORK. SOOO WageWorks have just stole my money. Just now looking at some other reviews from other people that have been billed out of their money. This entity is criminal. They should be sued. I feel like one of the lucky people they have screwed. There are many others that have been screwed out of much more money than I.
How do I know I can trust these reviews about WageWorks?
671,225 reviews on ConsumerAffairs are verified.
We require contact information to ensure our reviewers are real.
We use intelligent software that helps us maintain the integrity of reviews.
Our moderators read all reviews to verify quality and helpfulness.
For more information about reviews on ConsumerAffairs.com please visit our FAQ.

Called to report and replace malfunctioning card. First representative provided inaccurate information about ability to make name change/update simultaneously. Three calls, two months, and two supervisor calls later, old card was not deactivated and card info was stolen and used. New card did not arrive for 2 months and then only worked once. Name of course not updated. Requests for documented call info ignored. Each representative had to be updated. Submitted dispute was denied because of first representative inaccurate info, and info is not recorded even if they say it is and place you on hold to make notes b/c limited space and poor service overall.

WageWorks FSAs are a total ripoff. Even the approved services seem to require a letter of explanation. They claim to cover dental care, coinsurance, co-payment, reconstruction/implants, bridges, X-ray, diagnostics, orthodontia, & deductibles. I had a root canal & crown and they still wanted an EOB even though they were on the 'approved list' without any preapproval requirements. What did they think I went to the dentist for, a haircut? Last year they allowed arch insoles without a script & bandages without a script. This year they took them off the eligible list!
Here's a current list of approved items that I can supposedly purchase w/out any hassles: OTC reading glasses, contact solution & guards to prevent teeth grinding. Even so, make sure you get a receipt that explains what you purchased! You might argue that I'm able to visit an optometrist, or pay for eyeglasses. However, my root canal & crown were also covered under 'eligible' with no RX or Letter required and yet, they still wanted a letter of explanation. It goes without saying that I am not participating in 2017. Don't fall for the baloney about tax deferred savings, etc. You probably won't put aside an exorbitant amount of money into the FSA (I did $1500 for the year) & the small amount of tax deferral doesn't make up for the fact that you're not able to spend YOUR money the way you want to. Stay away from these crooks.

I apologize for the long read but I wanted to be accurate as possible. I have used Wageworks for 5 years and it was great at the start. I needed to take my family to the doctor and dentist and having the money available Jan 1 of the year was great in planning visits. In the past 2 years there was an increase on receipts needed. I would submit them when they requested them. At times it could be 2 weeks to almost 5 months. In the past year I would submit a receipt and it would be denied, then resubmit the same receipt and it would be accepted. What was the reason it was accepted the second time and not the first or 3rd time I don't know. What was downright BS was this. I have a previous claim that needed receipts, about 5 of them. I logged into the site and submitted the receipts for 3 of the claims.
The other 2 I went into and was able to submit a payment directly for those items using my bank issued debit card for around $50 & I would wait and the following month pay off the remaining balance. This was the plan. What happened? I got a notice that the receipts I previously submitted was denied and then accepted. When went to login to the site I was not able to see the account history at all & just 1 receipts was needed for $142 dollars. This was strange as I made a payment a few days before. I called up support number and explained the situation to them what I found and it took about 15 minutes and several times explaining the situation to the person on the phone (the person did not sound like they know what they were doing) and then I was put on hold and they reviewed the situation for about 20 to 30 minutes (I also had to deal with a fire drill at work while on the phone.)
When the person came back and explained to me that the payment I made was applied to the most recent transaction and the uploaded/scanned receipts were also accepted as well. This cleared out 4 of the 5 receipts. When I asked what happened to the payments I made as they are not showing I was told this: "The payments you made were applied to the recent transactions as the system does this automatically." I went in and specified what transactions I want the payment being made to be applied to but you (Wageworks OVERRODE MY PAYMENT and applied to what you decided it needed to be applied to?) The person answered YES and I had to hold myself back from going off. I repeated my question 2 more times and I got the same answer.
Next was the payment I made. Where is the money for this? Can you apply it to the remaining transaction that you will not verify? "No we cannot and we have placed the money in the account for use." Done. You don't apply the money to the transaction I specify and don't want to verify transactions. That is BS. Cancel out my account and I will clear it out of the remaining funds and will not be dealing with them ever again.

I took WageWorks so that I would have money to see the doctor. This is the first company to require a receipt for any visit to a doctor over $50. I sent in all payments where I used the card. They lost 2 of them or don't agree with my use of my money medically so they are now holding 420 dollars which I lost at the end of this year. I have canceled them and will save money for the doctor on my own next year. If your employer uses WageWorks I suggest you think twice before using them. They are thieves.

This is the last time I waste my money in this program. Absolutely ridiculous rules and exclusions. EVERYTHING requires a prescription! Even over-the-counter drugs and medical supplies!!! If you're a reasonably healthy person you will find yourself scrambling at the end of the year to find something to avoid losing whatever money you have left. And the list is extremely short. Finally, when you have a prescription or one of their "medical necessity" forms you can only FAX to them. Seriously? It's 2016 not 1986. I DO NOT recommend this company.

I've had WageWorks both as an FSA cardholder and as an employee benefits broker. I have to say this is the worst company on the planet for FSA/HSA services. Their customer services is horrendous. Millennials answer the phone and they basically act like you're an annoyance for even calling them. Their customer service reps don't have email addresses so good luck finding someone. And, if someone else in their customer service department creates a problem, no one else will help you at WageWorks. "I'm sorry, you'll have to speak to...." Well then forward me to him/her! Stay as far away from this company as you can. It is a total clown show.

I canceled my pass for the month of December but at the end of November they sent it and then tried to tell me that I never canceled it even though I had a confirmation. I canceled it for the month because I would be away most of December so it didn't make sense. They refused to allow me to return it and people were SO RUDE about it. It was their mistake and now I'm stuck with a $300 pass so each of my commutes cost me about $35. They are HORRIBLE. My company is changing benefits providers and THANK GOD I won't have to use them moving forward. Look at the reviews and think before you sign up with them.

Avoid WageWorks! I was charged $176 to my FSA allegedly by Mercy Health. I have contacted every Mercy Health office I have used and no one has record of services rendered on the date in question. I brought this to WageWorks and they tell me to submit a receipt. There was no service so there is no receipt! I contest the charge... denied. I submit another form... denied. And customer service is pointless. They simply apology, tell you to submit a receipt, and then tell you to submit a form to contest the charges. So I do that again... denied. But I'm told I can resolve it if I send a check for $176... to pay back what was charged against my account. I have asked WageWorks for their copy of the charges... of course, that isn't provided. They have me as a hostage... and to a charge I did not incur. Unreal.

I have to agree with the majority one-star reviews and experienced my own horrible interaction with customer service and no solutions to my issues. Using my own money and WageWorks is still deducting money since September. I've spend over $800.00 accumulate on commuters cards and now I'm broke and have no more money to purchase everyday living expenses along with my metro card. This is insane and the representative over the phone still can't over any good solutions?

I used my card for an FSA transaction. The merchant code was set for physician (vs dental) so it pulled part of the claim from my HRA (this originally unknown to me). This part was denied since it pulled from my HRA. I was never informed why the claim was denied; just to submit receipt. I submitted receipt. Denied again. Called, they said submit receipt from insurance company. I did so. Claim denied again. Called and rep explained about merchant code and that she would submit it to claims to have it updated to reflect dental claim. Then again, a few weeks later, request denied, no explanation again. Have to call yet again (4th time). They say now they cannot change the codes (even with all receipts) and I have to have the dentist reimburse my card, then I pay out of pocket and file a form for them to reimburse me and my card is suspended until that's cleared up. And hope dental people are more helpful now...

My company employs WageWorks to handle all of our FSA claims. My card was suspended for not submitting receipts. I have the receipt I submitted 5 times and when I bring that to their ineffectual, incompetent customer service they then have another excuse for not paying the claim! You can call 10 times a day and get a different answer each time! The Federal government should be regulating this company! This is money we are submitting to an account to pay medical bills/copays etc and this company hires such incompetents trying to get a claim paid or reimbursed is a nightmare! Today I submitted receipts for contact lens solutions and they denied the claim because their "auditor" stated Bausch and Lomb 12 oz Sterile Saline Solution FOR CONTACTS is an eye drop or eye treatment that should be a prescribed med. Obviously again they hire clueless, incompetent people!

My husband's FHS plan is covered through this company. I'm from Canada so was unfamiliar with insurance companies. We called to confirm Doula Services were an eligible expense during the birth of our first child. We were assured it was a covered expense. Knowing that it was covered we went ahead and purchased the Doula service. Upon submitting the claim they denied it, stating it was not eligible. The birth centre we used followed up. Insurance told them it was an eligible expense. "Please submit a letter. No need for an a form of medical necessity because if you actually know what a Doula is you know it is never medically necessary." We re-submitted feeling good that the claim would be covered. It was denied again.
In addition my husband is eligible to have his bus passes paid automatically through this account. One day the bus pass is paid, the next it's cut off. It's hard to find a human to talk to and the staff have no education in what they are dealing with. If you are forced to use them through your employer, send a letter to your retention committee requesting they change companies. Heavily document all contact including employs name and ID number if possible. These people are negligent.

I signed up through my employer, as it was the only option available, during our enrollment window. WageWorks is supposed to manage our FSA money, as it is deposited by automatic payroll each week from the employer, in order to pay for certain medical, dental, and prescription drug cost incursions. My employer, a Fortune 5 company, has directed all employees NOT to use their Social Security numbers for identification purposes, and, has in fact, issued unique 8 digit employee identification numbers for all benefits transactions.
WageWorks either does not give a damn about their customers, or worse, is fraudulently engaged in depriving their customers of the money that they have deposited with WageWorks for the purposes described above. They will not even let their customers log in to check the balance on their account without using the individual's Social Security number, which we are specifically forbidden to do as a term of our employment (our company's personnel data has been MAJOR HACKED three times in the last three years, hence, the directive from our CEO about not giving out our Social Security numbers for identification purposes).
WageWorks has refused to resolve this issue after they were contacted about it and said that I would have to resolve the problem of our CEO's directive with our CEO. DO NOT EVER USE THIS COMPANY FOR ANYTHING. They are not ethical in their business dealings with their "customers" and they may steal any monies deposited with them. LET THE BUYER BEWARE!

WageWorks provides the worst customer service I have ever experienced. The customer service people don't even speak English correctly. While I was on the phone with their customer service representatives, I was able to hear at least 2 or 3 other customer service people talking in the background. Our employers choose Wageworks because it charges less service fee. The company has out sourced the service to India or some other foreign countries. Nobody was knowledgeable to help me when I called many times. Wageworks sucks.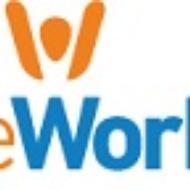 I ended up with this option, as the only option from my employer, BlackBerry. As I signed up I was assured the plan would be effective and benefits would accrue for an entire year, even after separation. I had payroll deductions through August 2016, when I left the company. WageWorks then couldn't wait to get rid of me, shutting off debit card and denying claims. They are now stating that my account is active only as long as an employee. This is complete reversal of what I was told upon signup. Seems like a nice scam they are running between employer and insurer to suck the employee dry by trying to end on arbitrary dates. I am contacting our state attorney general, and US Department of Labor/Workplace Services but wanted to warn unsuspecting customers of this company and practice. I have never seen such a thing. Just an awful company to deal with. Avoid!!!

I used to have commuter benefits with WageWorks. I had to cancel at point in time. I called first week of August 2016 for cancelling my account and I was asked to send September pass back. I did exactly as I was told. After I sent the pass to them they claimed money with NJ Transit and never paid me back. There are proofs for all the transactions. When I call they are saying it's commuter credit and we are required to give that back to you. Cheaters. They put you on hold forever if you ask for supervisor. Never use this monopoly company and lose your money.

I have had nothing but trouble from this company. I'm constantly told different policies and procedures. Most of the time I can't understand what they're saying and they cant understand me. I would have thought that they would have to know a very basic knowledge of medical terminology, ie the word diabetic. I've sent over 8 pages of proof that a diabetic insulin pump is a medical need. However they cant verify that it's for medical use.
20 days after my last receipt submission I received a text at midnight stating that my card was suspended because I failed to produce a receipt. So getting no sleep, I waited for them to open in the morning. I was told it will be suspended in 1 day. "Oh we got your submissions, but we couldn't read it. You need to send those 8 pages again." So they had 20 days to respond to my receipts and I now have 1 day to respond back. So my job will have to suffer today because I'm at the hands of a company that behaves like children.

This is what happens when a company exists that has no competition. Extremely poor quality of service. Refused refund when they failed to deliver a commuter card. This is the only option in the market - and thus don't care what their customers think of them; this would explain the 1 star reviews from 50+ customers. Overall, terrible - but no other option.

After I was laid off in July 2016, I paid WageWorks for 2 months to continue coverage through Cobra for my 2 sons with Blue Shield. I talked to numerous reps over several weeks to try to figure out why Blue Shield still showed my sons as "inactive" in the system. Each time I was told different things but that it would be resolved shortly. As of September 15, 2016 -- they still have not provided the necessary information to Blue Shield to show that my sons are covered. As a result, they have lost services and I have several providers threatening to go into collections. Desperate, I called today to cancel and ask for my money back.
They refuse to refund me even though the fault that Blue Shield was never notified is the fault of a "bug in their system." They want to keep my $990+ for those August and September, even though I lost all services already in August due to their incompetence. They can't even promise to fix things for September but refuse to refund me. I'm writing to the Executives but was told that they are unlikely to do anything about it. $990 is nothing to them but it's a lot for the average working Joe like me. For sake of brevity, I didn't even go into much detail about the level of incompetence shown by the WageWorks staff.

Regarding how WageWorks handles Cobra it is very bad. They are very inept. I went into this as my first time using Cobra benefits for my family while I changed jobs. Since I had never used it I was diligent about the forms and had to call many times. The ladies always seemed helpful and understanding. I thought they were great at first. It turns out that once you are not a simple client and have any questions or needs beyond basic info then they really have no idea what to do. So I signed up late for July benefits on July 10 and it took almost 2 weeks until I could pick up prescriptions. It's a long time but I own that one. So I paid my money on July 20 for August coverage as I didn't want to miss any time.
On July 26 I was informed I would have coverage in August under my employers new plan so I immediately cancelled with WageWorks. I filled out the right form with the help of a phone call to them and the lady told me how I had to fax a form and they only cut checks on the 15th so I wouldn't get a check until the end of August, fine. I was also asked to call back in a couple days to confirm receipt. I called back and they asked me to send it again so I did and they confirmed the same waiting process for a check.
I called back again next day and they received the form and again confirmed process. Well on August 10 I got a letter that said my coverage cancellation was received and as of Sept 1 I would have no coverage. Letter dated Aug 3. It should have cancelled Aug 1 and refunded my money. The cancellation letter has you write the day you want to terminate coverage which I wrote Aug 1. Now all the brain dead people of WageWorks come together in a 2 hour phone call in which they inform me they cannot refund my money. They cannot answer any questions as to why or when the deadline would have been to cancel. They are very unclear as to what policies they have or how to follow them.
I have no idea how many supervisors she talked to over two hours but none of the questions I asked were answered by her directly. She couldn't tell me why it changed after multiple people had already helped me file for a refund. She came up with some random concept of a blackout date at the start of the month so they didn't process my paperwork in time but my 8 or so other phone calls never told me of this. Basically they are lazy, don't know the job and the company policies and have no interest in helping. Let me be clear that I only blame the company not the people. They are clearly not trained and given any direction from the company. Very frustrating. Employers please don't use this company!

I have been with my employer for 10 years and during that time I have had a WageWorks account. They are constantly mishandling receipts. This is clearly the worst company at record keeping as they are now asking for verification of a claim they paid over 8 years ago! I know I submitted the receipts to them at the time of the claim or they would not have reimbursed me for the expense or would have shut down my card availability back then. They are incompetent!

My company recently migrated to WageWorks. First I had to wait a month to submit any claims. When they were finally online, I submitted a claim and it was approved. My preferred method is Direct Deposit, and that is what my WageWorks profile shows. Never mind that. They say they mailed me a check in the mail for over $500! Love the USPS but they frequently mis-deliver our mail. It's been 8 days and no check yet. I called "customer service" and they said "check's in the mail, wait 20 days then call back and we will cancel it for you and re-issue it."
I had trouble understanding the person I was speaking with and asked her where she was from and she said "I'm not allowed to tell you that. I'm sorry if you have trouble understanding me". Then she advised me to be "patient" because the transition wouldn't be final till mid-month, another 2 weeks. She could not tell me how to get my reimbursements by direct deposit and I don't think she knew. When they "migrated" my profile they gave me a contact email address that I had with the company before I retired. The company deletes the account upon retirement so they were using an email contact that I could never receive mail at! I did get a street address in Tempe AZ and I did write a letter to them about my issues.

I submitted a claim and included a receipt with all needed information. Claim was denied because "receipt did not provide all information needed to substantiate expenses." I carefully look over the receipt, and everything that they listed is on it. I call them, they look the receipt over, and I'm told it was a mistake and that they'd resubmit it for me. 2 weeks later nothing has happened. I call again. I'm told the same thing. I tell them again, all the information is on the receipt. I'm told it has to be itemized. It IS itemized. But because it has the total cost, minus what the insurance pays, and then my final total, it's confusing... except it's really not. It's an explanation of where the costs came from, itemized! I'm just going to keep calling until I hopefully reach someone who has the right answer. Ridiculous.

My company uses WageWorks and they deduct my orders monthly. My order is the state maximum plus an additional order. $116.50 from my paycheck and $84 from my credit card for the shortfall of my monthly transit order. Wageworks received my money paycheck and also charged me over $200 on my credit card. They refuse to give me my money back or credit my account or even put someone on the phone that isn't an idiot. I got my pay master on the phone as part of a three-way conversation and they said it doesn't work like that. They had to open a ticket and then would get back to me in 7 to 10 days. I have been dealing with this since December 2015 and it's now July 2016.
If you're an employer, do not use this company. Total garbage. Their customer support reads from a script even and most of the time the responses don't make any sense because they don't have a script that matches every scenario. Plus, most of them don't speak great English and can't comprehend information you'll be explaining to them.

My review seems to echo the same negative perception as most of the others. WageWorks has to be the most frustrating of all! They contacted me to advise a check was returned and voided. So one would assume the money would be put back into one's account, right? Nope. Going on 30 days and probably as many phone calls to find out they are "working on it." Then to add insult to injury they sent 2 checks to a provider instead of one. The provider sent it back but WageWorks sent it again. They are the worst when it comes to customer service and the people answering the phones have no clue what they are talking about. I wish my employer went with a more reputable company because WageWorks is the lowest of the low.
WageWorks Company Profile
Company Name:

WageWorks

Website:

https://www.wageworks.com/