Best PEO Services
A Professional Employer Organization (PEO) is essentially an outsourced Human Resources (HR) department. The PEO becomes the "Employer of Record" when it takes over HR-related tasks such as payroll, benefits, workers' compensation and unemployment claims, so executives must choose a trustworthy and reputable PEO.
Outsourcing HR can benefit startups, growing businesses, international companies and employers with a high turnover. PEOs offer different levels of support to cater to many types of businesses. To get the most out of their service, executives should evaluate which services their company actually needs.

Compare Reviews for Top Professional Employer Organizations

Paychex
Read 141 Reviews

Paychex offers payroll and business management solutions for small, midsize and large businesses across the United States. Their apps provide convenient solutions for employees and business owners.

United PEO
Read 7 Reviews

Offers several office solutions, including payroll, human resources, compliance and benefits in one service. They have bundling options and will help you determine which company will give you the best rate based on your location.

Toll free number

(888) 995-3634

Staff One
Read 38 Reviews

Since 1988, Staff One has operated as a full-service human resource department by delivering solutions to clients who normally would not have the resources.

TriNet
Read 77 Reviews

TriNet is a full-service human resource solution for small- and mid-sized businesses. TriNet administers insurance, benefits, vacation time and more for businesses. Business employees create profiles and manage accounts.

Insperity
Read 19 Reviews

Insperity provides full-service and individual HR and business-management services to over 100,000 businesses. Businesses can choose from a wide range of individual solutions to improve efficiency and employee performance.

Emplicity
Read 6 Reviews

Emplicity's services range from basic support to full-service HR management. Emplicity Search works with companies and job seekers to recruit candidates and place them in the right companies based on their talents and skill set.

Employer Solutions Group
Read Expert Review

Employer Solutions Group provides a variety of HR-related services for small and midsize businesses. Their plans and training programs are fully customizable to meet the unique needs of each individual business they serve.

Group Management Services
Read Expert Review

GMS offers administrative and third-party administrator services for small and midsize companies in a variety of industries across the country. Plans are customizable, and companies can request a free quote online.

Infiniti HR
Read Expert Review

Infiniti HR has a range of HR and administrative services to serve the needs of small, midsize and large companies across the country. They also have services specifically tailored to meet the needs of nonprofit organizations.

Nextep
Read Expert Review

Nextep provides a full suite of services for companies, including payroll processing, HR, workers' compensation and employee benefits. They also offer a workplace perks program and affordable online training.

XcelHR
Read Expert Review

XcelHR has administrative solutions for small, midsize and large businesses. They also have unique solutions for government contractors. Stay current on all the latest HR-related news and information with their email newsletters.
Thank you, you have successfully subscribed to our newsletter!
We value your privacy. Unsubscribe easily.
Considerations for choosing PEO services
Services offered
PEOs offer several different types of services. Figuring out which services you need can help you narrow down the PEO that will work best for you.
Payroll: PEO services that handle payroll will take care of tax withholdings, deposits and compensation, payroll compliance, payroll management reports, garnishment/deduction administration, PTO accruals and online paystubs. Having a PEO take care of this service is ideal if you don't have a staff member who is dedicated to taking care of payroll.
Benefits: PEO-sponsored benefit plans generally offer employees more options than a company would be able to obtain on its own. These benefits can include medical, dental, vision, a flexible spending account, retirement, life insurance and more. Your PEO can also make sure your company is in compliance with the Patient Protection and Affordable Care Act.
HR administration: Your PEO can work with your existing HR team or can function as an outsourced HR team, depending on your company's needs. A PEO will help you manage onboarding and termination, liability management training, employer verification and more. They can even create and distribute your employee handbooks.
Recruiting: Some PEOs specialize in recruitment, and they will work with you to design a customized recruitment plan for your business or organization.
Training
Most PEO companies offer some form of training for your management team and/or HR employees. Training can vary from company to company, so it's important to consider what type of training you want out of your PEO company before choosing one.
Online: Online training can be the most flexible, since you can choose when and where employees take online training courses. Some online training courses are available for free, while others come at a cost. Make sure to determine your PEO's training cost structure before signing on.
Regional: Some PEOs hold regional training events throughout the year for all of their customers who operate within a specific region. This may require some travel time for you and your team, so find out what is offered during regional training sessions and where they are located.
On location: Some PEO companies will travel to your location for more personalized training. This type of training can be beneficial if you have an in-house HR team and/or for larger companies.
Employee perks and conveniences
Many PEOs offer certain perks for a company's employees, which can make your company more appealing to talented candidates. How many perks you want to offer employees will determine which PEO you use.
Discounts: Many PEOs partner with major retailers and brands to offer discounted rates on attractions, hotels, restaurants and more that employees can utilize year-round.
Mobile apps: Mobile apps make it easy for employees to keep track of their benefits and retirement planning. They can also make it easy to change tax information, view deposits and learn more about all the benefits their PEO offers.
Transitions: Some PEOs offer assistance for employees post-termination, including polishing a resume and finding another place of employment. This type of service benefits both employers and employees.
Customer support
Whether you have a quick question or a complicated challenge, you need a PEO with an accessible support system.
Call center: Some smaller companies operate with a call center during off hours. This means you will talk to a person anytime you call, but you won't actually get an answer to your question until a company representative is available, which is generally during normal business hours.
Direct representative: Some companies only answer the phones themselves, which means you will only talk to a company representative when you call for support. Their hours may vary, so make sure you know what times someone is available.
In-person: Some PEOs will respond to training questions and other complicated challenges with an in-person visit. Likewise, PEOs that operate within a specific region or state might be more likely to offer in-person visits than national PEOs.
Personal consultant: Some PEOs will designate an assigned personal consultant for your company, so you work with the same person every time you have a PEO question or need. It's important to work with someone you trust and can communicate with.
Accreditation
PEOs handle large amounts of cash, and working with one that is accredited means you are working with one that is guaranteed to be reliable and regulated. Note that many PEOs that are not currently accredited are still reputable and upstanding companies, so you should not base your PEO decision solely on accreditation.
ESAC: The Employer Services Assurance Corporation (ESAC) is an independent non-profit corporation that provide accreditation and financial assurance programs for the PEO industry. To be accredited by the ESAC, a PEO has to provide ESAC comprehensive compliance data, which is verified by a team of financial and legal advisors along with ESAC's surety carrier. Interested businesses can verify the accreditation status of any PEO on ESAC's website.
Business size
The size of your business will impact what you need from your PEO along with how much money you can afford to spend on one.
Startups and small businesses: Hiring a full-time HR representative can be more costly than hiring a PEO for startups and small businesses (1-100 people). These businesses will likely need a PEO to handle most HR functions and to ensure they are compliant. Note that businesses with less than 10 employees may have difficulty finding a PEO that will accept them on a group insurance policy, so make sure to ask about group insurance policy acceptance if you have less than 10 employees.
Midsize businesses: Midsize businesses (100-250 employees) may not find a PEO to be cost-effective, but the benefits of hiring a PEO to handle compliance, health insurance, worker's compensation and other HR-related issues can quickly outweigh the financial cost.
Large businesses: Businesses with 250-1,000+ employees will have specific needs from their PEO. These may include training, recruiting, background screening and other tasks that go beyond basic HR functions. Look for a PEO that specializes in working with large businesses.
Types of PEO service providers
Full-service HR
A PEO that handles full-service HR functions will take care of all of your administrative needs, including payroll, taxes, worker's compensation, insurance and benefits. These services might be offered a la carte or as a bundled full-service HR package. This type of PEO is useful for businesses who don't have a dedicated HR department.
Recruitment
A PEO dedicated to recruitment will help you navigate the recruitment from start to finish, including writing a job description that will attract top talent, determine the appropriate wage amounts for each job, manage the interview process and even take care of reference and background checks.
Businesses that use PEO services
Companies with international employees
Companies that frequently hire international employees will want to work with a PEO that specializes in handling immigration paperwork and maintaining compliance. This will make the recruiting, hiring and training process much easier and ensure you are following all regulations and laws.
Startups
Startup businesses often don't have a budget for HR, and the business owner ends up taking on the added role of HR representative. This can have serious consequences if you are not compliant and/or make a payroll mistake. Hiring a PEO is often less expensive than hiring a full-time HR representative, and it is worth the upfront cost to avoid making costly mistakes down the road.
Growing businesses
Growing businesses may need a PEO to help them transition from one size to the next. A PEO can help find the best benefits for your employees as you move from a small to midsize or larger business.
Companies who do a lot of hiring
Companies who hire frequently will want a PEO that offers recruiting as one of their services to attract, hire and retain talented individuals.
Job seekers
Some PEOs offer their recruiting services to job seekers, who can use the PEO to find jobs related to their skillset. This can give you an advantage when job seeking.
Expert reviews for PEO services

Staff One was founded in Durant, Oklahoma in 1988 and is currently headquartered in Dallas, Texas. They offer services that help companies with compliance management, payroll/tax administration, risk/safety management, talent acquisition, HR, training and employee benefits.
Read More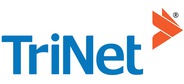 Founded in 1988 and headquartered in San Leandro, Calif., TriNet provides bundled HR solutions, cloud products and strategic services for over 13,000 clients across the country. They work with small and mid-sized businesses in a variety of industries, including entertainment, financial services, healthcare, technology, nonprofit and many more.
Read More

Founded in a home office in 1986, Insperity is now a publicly traded company serving over 100,000 businesses across the United States. They offer full-service HR solutions in addition to individual solutions for organizations with five to 5,000 employees.
Read More

Paychex, Inc. was founded in 1971 as a payroll outsourcing company. Today they serve over 600,000 clients in more than 100 locations across the United States. Paychex provides payroll and human resources products and services for small, midsize and large businesses.
Read More

Founded in 1996 and headquartered in Norman, Oklahoma, Nextep offers a wide range of services for companies across the country, including employee benefits, HR, workers' compensation and payroll processing. Companies can utilize the services they need for an affordable price.
No call centers: Nextep doesn't utilize call centers, so customers who need to talk to someone about their PEO services will reach someone from Nextep's service team directly when they call.
Cloud-based technology: You and your employees will have 24/7 online access to HR accounts, payroll information and benefits information with Nextep. You can also use the cloud to store vital company documents, including policies, employee handbooks and benefit materials.
Transparent billing: Nextep's transparent billing approach breaks costs down line-by-line, so you always know exactly what you're being charged for every service you use on every invoice you receive.
Workplace perks program: Rewarding your employees is easy when you partner with Nextep. You and your employees have access to a lengthy list of promotions, deals and opportunities that is always changing. Some of their rotating offers are for major retailers such as Target, Amazon, Costco and more.
Online training: Nextep's online training makes it easy for you to decide when and where you want to train your employees. Tailor your Nextep training program based on your company's needs and the needs of individual employees. Employees can be granted full access to all of Nextep's training courses for the flat fee of $50 per employee per year.
Best for: Nextep is best for small and midsize companies.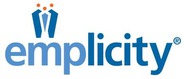 Emplicitly provides small and midsized companies with customized human resource solutions. Their plans range from basic solutions to full-service HR management. They have locations throughout California and Texas.
Read More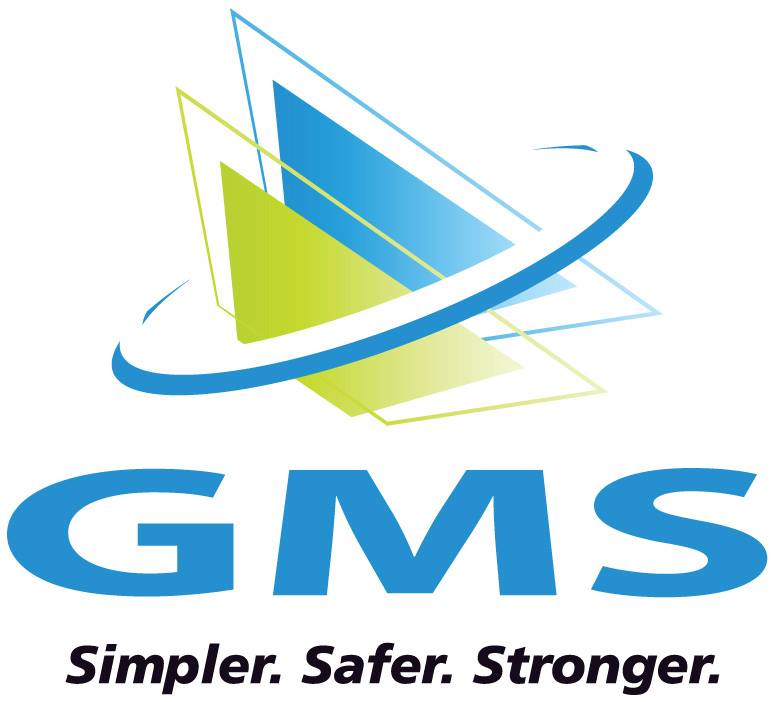 Group Management Services (GMS) works with companies of all sizes across the United States. They offer administrative services, including payroll and tax management, HR services, employee benefits and risk management. They also offer third-party administrator (TPA) for insurance brokers.
Specialty services for insurance brokers: GMS offers TPA services for insurance brokers, which ensures compliance and helps brokers improve their clients' experience.
Customized payroll reports: You will have a dedicated GMS payroll processor who will send you only the reports, out of the over 500 GMS offers, you want. They will email these reports to you with every batch.
Customized HR: GMS conducts a thorough HR analysis for you before determining which HR tasks they need to work on first. Your HR tools can adjust as your needs change.
Online resource center: Learn more about PEOs, workplace safety, outsourced HR and more by visiting GMS's extensive online education center. These resources are available for free to everyone, not just GMS customers.
Request a free quote online: Fill out a simple online form to request a free quote from GMS.
Best for: GMS is best for small and midsize businesses.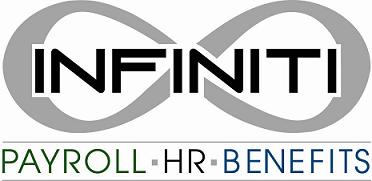 Infiniti offers full service outsourcing plans along with consulting options for specific projects. All of their plans are customizable to meet the unique needs of each individual company. Inquire about a quote online or by calling and speaking to a representative.
Customizable consultation pricing: Infiniti's consultations are priced to meet your needs. They can be priced on a project-by-project basis or by the hour, depending on your needs.
Range of companies served: Infiniti has solutions for every size company, from startups to large national chains. Small companies have room to grow with Infiniti.
Nonprofits: Infiniti has HR services specifically designed for nonprofit organizations. Additionally, Infiniti Insurance Trust is an unemployment trust and statutory insurance program just for 501(c) organizations. This helps to reduce the high costs of unemployment and allows you to increase your assets.
Free online training: Infiniti HR customers can utilize over 1,000 free online training courses with topics such as finance, HR, business and technology. Curate an online training program that's a perfect fit for your office.
Resource center: Stay in-the-know on the latest topics, news and trends in HR by checking in on Infiniti's online resource center. Their resources include information on dealing with unemployment, career development, workforce management and more.
Best for: Infiniti HR is best for businesses of all sizes, including nonprofit organizations.

XcelHR is headquartered in Maryland but has locations across the country. The company offers administrative services for companies that have one to 1500 employees.
Flexible plan options: Choose from individual administrative options, or bundle services together. XcelHR will work with you to customize a PEO plan that perfectly aligns with your company's needs and goals.
Plans for businesses of different sizes: XcelHR's plans vary depending on the size of your company. They have certain plans for small to midsize businesses (1-250 employees) and large businesses (250-1500 employees).
Government contract solutions: New and existing government contractors can find unique solutions to meet their needs, including software and support, compliance support and payroll management.
Resources: Find out answers to your HR-related questions, including employee onboarding best practices, employment engagement and how to handle overtime by checking in on XcelHR's resource page.
Newsletter signup: Sign up for XcelHR's newsletters to get all of the HR-related news and updates you need to stay on track and up-to-date. Submit your email address and choose as many of the four offered newsletters that you want to receive.
Best for: XcelHR is best for small and midsize businesses in addition to government contractors.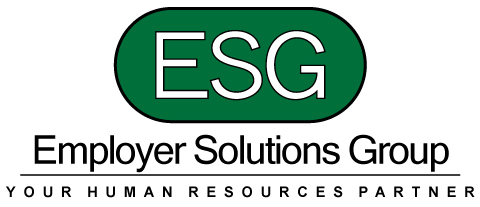 Employer Solutions Group (ESG) was founded in 1997 and provides HR-related services, including employee and manager training services, consulting, employee assessment, recruiting, payroll and benefits. They work with businesses that range from one to over 1,000 employees, but their most successful clients have between 10 and 100 employees.
Customizable options: Whether you are a small company that needs full-service HR or a large company with an internal HR department that only needs administrative tasks outsourced, ESG can help. Talk to a representative to develop a customized plan to meet your HR needs.
Employer discount program: Employees who work for companies that are customers of ESG can enjoy savings and perks from major retailers, including Amazon, Disneyland and DISH Network.
Recruiting services: ESG can help companies find, recruit and hire talented employees for your team. Their recruiting services include compensation/benefits package development, applicant screening, recruiting and interview skills training.
Resources: Learn about HR laws, find forms and learn about the NAPEO conference on ESG's resource page. These resources and more are available publicly, regardless of whether or not you are an ESG customer.
Training: ESG has several options for employee training, and they will customize a training program that suits your company and your specific goals. They will visit your location to present training for your staff and/or management team. They also have online training courses, which are available as an upgrade.
Best for: ESG is best for small companies with 10-100 employees.
Disclaimer
Information in this guide is general in nature and is intended for informational purposes only; it is not legal, health, investment or tax advice. ConsumerAffairs.com makes no representation as to the accuracy of the information provided and assumes no liability for any damages or loss arising from its use.
Thank you
Keep an eye on your inbox, the latest consumer news is on its way!