Consumer Complaints and Reviews

I purchased a used 2015 Passat in June 2016. It had 24K miles. I test drove the car, mentioned that I felt something minor with the brakes and/or rotors and a few other concerns, and signed the papers. An appointment was scheduled for the following week to have the maintenance done to the car. I drove the car over the weekend and immediately realized that there was definitely something going on with the brakes and noticed that the car seemed to have issues with the struts. I dropped the car off for service as scheduled, picked it up, things seemed to be fine until a few days later. SAME problems. I scheduled another appointment and was assured nothing wrong with the car and that it "operates like other cars like it."
Before I even made the first payment I had taken this car to be serviced twice and still no difference. Before the second payment, my car has now began making a squealing noise, obviously the brakes, when pulling off. I have to schedule yet another appointment to again have this looked at. Over the past 20 years I have owned a Honda Prelude, Chevrolet Cavalier, Trailblazer, Tahoe, and Avalanche, Acura RL, Dodge Charger and even a 96 Passat. NOT ONE of those cars made any kind of noises while driving them. Not one!
This 2015 Volkswagen Passat on the other hand is the newest car in the parking lot at work. It is the only Volkswagen in the parking lot at work and it is the ONLY car in the parking lot at work that sounds like squeaky the train when it leaves the parking lot every day. This is embarrassing and unacceptable. A coworker asked to ride with me to a company lunch last week and was impressed with my car until we actually began moving! The car squeaked all the way out of the parking lot and down the street. The front of it bounced when going over dips in the highway. Then when I came to a stop it sounded and felt as if the brakes were coming through the floor! Also, there is a tapping or rattling coming from the inside back driver side that I have yet to identify what it is. Extremely annoying!!!
I asked if the car had ever been wrecked and it hasn't. So either this is a poorly made Passat or someone is not doing what should be done when I take this car into service. Being that the car is under warranty I do not see what the problem would be with putting on new struts, brakes and rotors. I still have my 2006 Dodge Charger and it has over 235,000 miles and has NEVER made a sound like this 2015 Volkswagen! Right now when I get in my Dodge and pull off the only sound you hear is the engine! No rattling on the inside, no noises pulling off, grinding, and no squeaking. A few of the VW service reps told me it's normal for the brakes to make the grinding noise in the mornings or after the car has sat for a while because the brakes on VW are metal on metal. That is bull!!!
None of my other cars have ever done that! That means they have apparently put cheap brakes, rotors, and struts on this car! And now the steering wheel shakes when I'm on the highway!!! Also, the CD player now makes a funny noise when you start the car. I contacted VW corporate to no avail. This is supposed to be a German made car. I'm trading this car in ASAP!! I have owned a Passat before and this one is NOTHING like the quality of cars that I have previously owned. Even that Cavalier I owned in the early 90's rode much better than this 2015 Passat.

I leased my VW Passat in 2013 with the auspice from the salesman that the car was durable and cost effective. Well my first year with the vehicle was uneventful. My trouble started on the second and now third year. The car has had numerous recalls that I gave up following on them. Not to mention the emissions scandal that just made me lose all faith in this company. Well just last month as I was cruising down the freeway, my vehicle lost complete power and started billowing blue smoke. When I took it to the VW TDI specialist (I stopped going to the VW Stealership), I was told the Turbocharger exploded and to replace it I will have to fork out $3000. I have owned numerous cars and have never been subjected to such conmanship. I will never even look at the direction of a VW dealership. A car with less than 70k miles which has been serviced religiously by the stealership should not blow its Turbo.

I bought a 2013 VW Passat in October 2015. This is my very first foreign car. I regret ever buying this car. I'm thinking since it's a 2013 I will have no problems and as long as I keep up with my maintenance I should be good. But I've literally had nothing but problems with this car. I had to replace my driver's side door because of a broken latch. I had to replace the cooling fan. The brakes they never seem quite tight despite being replaced, etc etc etc. I haven't even had the car a year yet.
Unfortunately I'm under lease with this car so I'm pretty much stuck with it. And now my check engine light is on. I'm praying to god it's just a sensor or something simple. I can't afford to keep getting this car fix and I can't afford to not have a car because I have to get to work, school and everywhere else. I'm dreading the thought of taking it to the shop because every time I do I have to come out of my pocket $600 plus. And I'm still paying on this car. If I could do it all over I would've ran the other way and not given this car a second glance. VW needs to buy back all their cars not just the diesel models because these cars are poorly designed.

Does anyone know if the air conditioning unit would have anything to do with the car stalling or the fuel being just below reserve fuel level? I am trying to narrow down what the problem might be. This car has been in the shop because it would not start. After it was towed to the dealer, they started it right up. Yesterday I was driving and it was in the red. As I was on my way to the service station to get gas it stalled (it didn't show empty). It still would not start at the pump. I got gas and it stated it right away.
The next day I started it up and I forgot to turn off the air before turning off the car when I parked. And so the air came on as I turned the ignition. As I left the drive way it stalled. (I had 1/2 a tank of fuel). I coasted down hill to a parking lot. Waited about 2 minutes and it started right up with no other issues so far. Does anyone have a clue as to what might be the problem. THANK YOU.

I purchased this new Passat 5/5/16. I drive for Uber and noticed I seem to be going through a lot of gas so I began logging mpg per tank with each fill up. I started logging mpg 5/24/16. Volkswagen advertises 25 city/38 hwy/29 combined. The lowest mpg per tank is 18.9 the highest 22.4!!! I took it to KMVW service, they said they drove the car a week and the car is getting 27 mpg. It is not!!! I'm continuing to log mpg until I figure out what to do! I bought this car specifically for the advertised great gas mileage. Dealership will not buy the car back or exchange it for another car. This is outrageous!
How do I know I can trust these reviews about Volkswagen?
666,787 reviews on ConsumerAffairs are verified.
We require contact information to ensure our reviewers are real.
We use intelligent software that helps us maintain the integrity of reviews.
Our moderators read all reviews to verify quality and helpfulness.
For more information about reviews on ConsumerAffairs.com please visit our FAQ.

We own a 2012 VW Passat, top of the line, fully loaded. The car has been recalled five times. The fuel line to the gas tank ruptured last year. Now, the oil pump inside the engine broke and timing is off. VW blamed us for both breakdowns. Even we took best care of the car by having most of the maintenance done by VW and kept the car in the garage all the time, VW accused us of doing something to the car. Except oil changed and other maintenance outside the car, we don't even know how to touch the engine. For that, how could we abused the car? It was VW that produced a lousy car.
VW fixed the fuel line because at that time, we only have over 40 miles on it. This time, even we only have 78,000 miles on it, VW refused to fix it, by saying that we abused the car just as the fuel line. The rupture of the fuel line occurred inside the gas tank. How could we abuse that fuel line? When we called to talk with VW Case Manager and the shop, they were the most unprofessional ones. They didn't even want to negotiate with us in good faith. One of the guy even told us to take a VW credit line for the repair. For that, we will make sure to tell our large networks of friends and families to never ever buy Volkswagen again.

This car looks and feels great; my praise ends there. I bought this car new in May of 2013. At 6k miles a traction control unit went out. At 20k miles the stereo malfunctioned and pumped static through the dash tweeters at max volume until they fried. At 37k miles the temperature sensor in the AdBlue tank went out. At 38k miles the AC started having intermittent issues with blowing hot air. Then came the emissions cheats. Then came the recall notices for airbags and wiring issues. I live in Arizona and having a car with AC issues that magically seems to disappear at the dealership, then show up at mid-day in 100-degree weather, is insanity. I can wait for the buyback to go into effect. This car is an expensive nightmare. Buyer BEWARE!!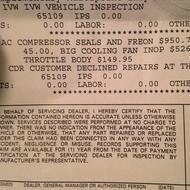 How in the world is my compressor out within a two-year period of manufacturing? Aug of 2015 I was told there was an issue. I had no problems before it went in for recall. Now I need a new compressor and big cooling fan. WTH! BS. Then they tried to charge me for a recall. And then they didn't have parts for airbag recall! Grrr. Haven't owned this car long and really wish I would have gone with a scooter. I have been through cancer and don't need this headache or financial burden. VW you gained and are about to lose a good customer within a short period of time if you don't make my family as safe as possible.

Thought we were buying a clean diesel to help the environment, NOT. Thought we were buying quality that would hold its value again, NOT. The turbo blew off the car at 50k. The door wouldn't latch close. No customer service at KarMart. Didn't want to cover it under warranty. It has depreciated so much you can't pay anyone to take it yet. You can't drive it because it is so unreliable. Volkswagen didn't care they already have your money and they continue to lie, cheat and steal as we the consumers are stuck with their crap. Buy back is a must.

I purchased the Passat in April 2013 and within 3 years the car started having issues as below: 1) Climatic Control Malfunction: Climatic control malfunction issues was resolved with a lot of argument and communication with the workshop on chargeable basis. 2) Seat Massager Malfunction: I did not get it fixed as the cost of repair was high. 3) Speed Sensor Malfunction: This also was repaired on the 18th of August 2015 on chargeable basis. 4) Boot Malfunction: This problem was detected in this February of 2016, which is yet to be repaired. 5) Gear ** Malfunction: This is is the issue as of date, as per the car workshop services of VW and the cost estimate IS HUGE. Additional I have been advised that I could have a dashboard sensor issue in the future. Today I stand at a point, where I have a sparingly used vehicle with only 20k kms on and major product faults... don't know what to do!!

My 2015 Passat has already been in and out of the dealership THREE times in the first year for junky craftsmanship of things like door hinges and handles. They told me it was "common with cars." Really? I owned Toyotas and Hondas for 5 years at a time without one problem?? To make matters worse they require you to schedule a one HOUR appointment to just LOOK at the door handle then come back AGAIN to have it fixed. In this case the fake metal coating on the inside door handle was peeling and was as sharp as a razor when you grasped it. NOT all that hard to "diagnose." A huge waste of my time. Don't love the car. Not happy with their service or attitude.

This expensive car has been nothing but a disappointment. Just found out today from VW Customer Care that despite the fact the car is only a 2013 model, the company will do nothing to rectify my most recent system failure. I currently have NO RADIO. NO BACK UP CAMERA. NO MAP and NO GPS. As a matter of fact the entire system is dead. One of the main reasons for purchasing this model and now it is rendered completely useless. Oh, I can purchase a new system to the tune of $1800. Not happening. I only plan to drive the car long enough to see results from the other glorious VW lie--the diesel emission fraud.
Are there other issues with the car, you ask? Why yes. We've replaced the door locking mechanism. It eats tires, and before the navigation system completely died it did not work properly. We have tried 2 different dealership service centers and have called VW customer care more than several times... to no avail. This company makes faulty, overpriced, environmentally polluting pieces of junk. And this is why I warn all others: NEVER BUY A VOLKSWAGEN!!

Our 09 Passat 2.0 tsi has 101, 000 and has been well taken care of since we purchased it with 20k miles. Some early repairs of a water pump, throttle body, engine coils were all done earlier than expected but the most recent issue has us very alarmed. Passat was driving great and had just recently been serviced 2000 miles ago when one day we was driving down the road at about 50 mph when the car lost power, was shaking, check engine and EPC lights came on and the car started smoking out the exhaust and it smelled of gas fumes. We was less than a miles from home so we slowly creeped to our house and parked the car till we could call VW the next day.
Next day car won't start at all (acts like it's flooded and smells like gas). Called VW and we had it towed to dealership ($200 fee). VW checked it out and said injectors were clogged but we're being covered by VW due to warranty added by VW to cover 2008-2011 2.0 tsi models for the failed injectors and manifold. This would cover this up to 120, 000 miles or 10 years according to VW. This was all news to me because I had never heard this nor had we been informed by VW.
Dealer goes on to tell me they need to clean the valves, change the oil and spark plugs but will do this for $200. They also tell me they hope when the injectors failed that it didn't cause motor damage or that will be another story. Now at this time I am trying to process all this info but now after thinking about I would like to know why I would have to pay a tow bill for a failed covered part that VW acknowledged and added an extended coverage for due to issues and I also don't understand why I need to pay for anything related to damage caused by the failed injectors?
Finally I have an extended warranty on my vehicle that is good to 125,000 but my guess is if the injectors caused damage to my engine and VW doesn't pay to fix it then I wouldn't expect my warranty company is going to pay up either because it's not their fault VW had bad injectors in the car. I will keep everyone posted but if anyone else has had this issue please let me know.

I have taken my V6 Passat in several times for the same issues and the outcome is "Oh well sorry, but we can't help you". All functions stick and have long delays. When you try to move from radio to GPS or to CD etc, you get a system starting prompt that stays on the screen for several minutes at times. The backup camera stays on when the car is moving forward, the radio stays on when the car is shut off, the screen goes black occasionally, and the touch screen does not respond to your touch. This is not only a major convenience. It's unsafe. VW had the nerve to ask if I wanted a step down graded radio that they said worked properly. I did not pay for that stripped down radio. I would never buy another VW product. Our company also has a TDI diesel and we all know that story.

I would like people to know I'll never purchase from Volkswagen again. After 1 year my brakes were making noises. I called the dealer. They said that they took the brake pads off and soak them in some kind of brake pads solutions and that the problem should be fixed, but it never fixed the problem. I always bought American cars, first time buying a foreign and last Volkswagen sucks! Never again and still making payments in the vehicle.

Purchased 2015 VW Passat. Beautiful car, runs ok besides road noises. Problem started gapping when I disconnect my Bluetooth while I'm on a call. My radio does not function when I hit the hands free button to make the call private instead of using the Bluetooth system. I had this function in the beginning but not now. Dealer says they don't know. Nothing to be done. I'm frustrated. Any answers from anyone?

2014 VW Passat still under warranty. Friday night check engine light stays on for short duration after start up. Saturday I come out of stop sign into intersection and I can't accelerate. In fact I'm SLOWLY coasting as traffic is coming at me. I'm frantically pumping the gas pedal trying to get anything to happen. No I was not hitting break, I would have stopped. No check lights came on. Finally, as though nothing occurred my gas pedal works. Took in on Monday. AV VW dealer finds nothing wrong. Says it's a fluke!!! Terrified to have my family in this car. Guess it will take my death to get them to realize issue. Alerted my family to sue VW if I'm t-boned and killed cause it will happen again. Just pray my family and others aren't harmed.

I bought a 2002 VW Passat. It had 152000 miles but seemed to run fine. The alternator went out shortly after buying it. Fixed that, had a few hiccups. Took it to the VW shop. They ran diagnostics on it, said it needed a mass air flow sensor, housing spark plugs, new battery, would run just fine. They fixed a few recalled parts. Brought it home. Drove it one day, started making a noise. Didn't even make it home and it died. Found out the engine went at a 166000. Very unhappy with car and service at the shop. Whenever I can finally get it fixed I plan on selling it and will never buy or recommended a VW to anyone.

I drive A LOT! I have 95000 miles on my 2013 Passat TDI. The reasoning behind all of the extra maintenance expense to the TDI was the gas mileage. The car should give you 300,000 miles without much problem - it's a diesel! Yeah right! After 60,000 miles the fuel pump blasts metal shavings all the way through my fuel system. Stranded in Kettleman City CA with my wife and 3 yr old. 1200.00 to tow car to Fresno. Rental car 350.00 for the week they need to repair the car. Dealer in Fresno informs me of the 5350.00 bill to replace the entire fuel system. VW covered it after some deliberation with the dealer.
Then at 95000 the intercooler goes out - 2300.00 more to dump into this piece of garbage that was rated so highly. I called VW and they told me to pound sand, that there was too many miles on the car. It's only 3 yrs old, these problems should not happen with any car at 3 yrs. Oh, did I say all maintenance has been done by the dealer at their prices? The passenger rear window has never worked correctly and they want to charge me another 250.00 for that since I just noticed it. Totally my fault. Buyer Beware. This car will cost you more than any benefit to the diesel.

Live in Canada, and have had my 2013 VW Passat TDI for just over 2 years now. So far, so good. Following the regular maintenance schedule, but have had to source qualified diesel mechanics to service the car because my dealership experience has been very poor. I feel like I'm being screwed over when I go the VW dealership. Mileage with the diesel is exceptional. Brake wear normal. Sway bar needed tightening (under warranty). I love the look and drive quality of the car, but worry that it may not hold up over the long haul. Need to plug in during cold weather to ensure a smooth start. As a diesel, it takes longer than normal to heat up the cabin in cold temps.

I purchased a V.W. Passat from the above and found them very honest to deal with. He gave me three months warranty on the car which was eight years old. A noise came in the engine and I took the car to another dealer to access the noise. He told me that it was a problem in the clutch that was common the that year of car and it would cost about €1,200 to repair. I contacted Mr ** and he said he would carry out the repairs at no cost to me. He did so and carried out another little repair that I unaware of. That to me was service over and above the call of duty. Needless to say I will be dealing with that company again.

2009 VW Passat CC turbo - Driving down the highway out of nowhere my EPC, engine and battery lights came on and the car lost throttle from 70 mph to 20 mph. This has happened to me several times in the 10 months I've owned the VW and from the reviews I've read I'm not alone.

I have had numerous problems with my 2012 Passat TDI but the final is the failure of the turbo diesel. I have a high mileage but considering that I went shopping for a car that would last more than 3 years I am understandably upset. I am 10K upside down with a car that will not run and no help from VW. The cost to maintain this car can only be justified it can last longer than a gas engine. Buyer beware!

I purchased a used 2013 Passat still under the manufacturer's warranty this January. Yesterday the airbag light stayed lit and today I took it to the dealership to learn that the clock spring assembly was bad and needed replacing and because the car had 37000 miles on it, the manufacturer's warranty would not cover the repair. The dealership representative suggested that I contact Volkswagen of America to discuss the possibility of reimbursement. Nope. The warranty has expired. There is no grace period. I just spend $600 on a car that I have owned less than seven months. I registered my complaint with them and they issued me a case number, but this has to be a recall issue. I mean, really! 37000 and the clock spring assembly breaks? Thanks Volkswagen.

Bought the 07 Passat 2.0 Wolfsburg new. Within first year radio started to produce a lot of bass. Every once in a while one of the engine coils made the car run rough. Went to Stealership - said that could find problem. I removed the coil myself and replaced it. 2nd year A/C wasn't blowing as cold as it should. Took it to a different VW Stealer - no issue found. 3rd year took it back for check up on A/C. They said freon was low. Worked fine for 1 1/2 years. I took it back because it started to blow warm. They told me schrader valves needed to be replace and freon recharged AGAIN! Warranty almost over by now and was charged almost 400 WTF!
I've noticed some grease build up around frame and wheel rim upon further inspection. Now the CV axles boots are both broken - no clicking or binding but now these must be replaced. Let me add I have had the car from new to now it only has 63k on it. I live in north Texas - I understand it is hot here in the summer but to have so much wrong with it and not have any miles on it I can honestly say I will never buy any VW Ever again.

Three weeks ago I purchased a 2008 Passat turbo station wagon. I did my due diligence. Contacted the previous owner, called dealership who serviced. It was near perfect. Yesterday, I was waiting at a drive through and engine was smoking. I drove out of drive through, shut car off car, continued to bellow smoke and then flames were shooting out. We watched in shock as my car burned. Is this rare or do VW's have a history of catching fire??? I'm carless now waiting for insurance claim and sad that I lost my new car.

Because I have owned 4 other VWs they are covering the cost of parts! Which is great. Thanks Ane, the first care associate, and Sara - both were very nice and caring. They contacted the dealer and when I called the dealer knew all about the deal. Customer care was great and made this easy.
Original Review
At 3700 miles the light for Ad blue light comes on telling me if I turn off the car it won't restart. Dealer has not added Ad blue at scheduled maintenance, fill it myself. At next scheduled maintenance ask dealer about the system but they have no answers. At 50000 scheduled maintenance they don't fill the Ad blue again. Warning light goes on again, fill it myself. At 71000 Cel light is on the 1st time. Dealer flashed the computer, cel light goes out. 4 day later dealer wants $650.00 to replace Nox sensor. Have it replaced myself. 4 days later cel back on dealer.
Wants $100.00 to tell me that he now wants $1,200.00 to replace 2 more parts BUT doesn't know if it will fix it. Might need more? I am told that this is not under warranty even though it is part of the emissions system that has a warranty to 80,000 miles. They've added a system that is prone to fail and don't care about the cost or the customer. I'm appalled at the lack of dealer understanding of the car's maintenance.

I'm on my third failure. Bought a 2013 TDI Passat in Oct 2012. First failure was at 5600 miles. Glow plug light came on, lost acceleration, and then smoke out the back. Was stranded in a bad spot on the interstate and had to call 911 to be blocked and then was towed. We filed a claim with VW as this was a major component failure at only 5,600 miles. They insisted Dealer fix was as good as new. At 30,000 miles happened a second time, luckily was driving in town. Once again dealer fixed. Just this weekend at 45,000 miles I was stranded (8 months pregnant) in a bad rain storm on the interstate in front of an exit. Same sequence of events, glow plug light, loss of acceleration, and smoke. Had to once again call 911 for a block and then get towed. Dealer wants to fix again and I told them to keep the damn car. VW had better take action. Me and my unborn child could have been killed. I've had it.

I bought a 2013 Certified Pre-Owned Passat with 10,057 miles on it. It was a car that I thought I would have well into my retirement. I traded in my 2010 Passat for the newer model. The purchase date was mid February 2014. I retired 2 months later and moved from the Atlanta GA area back to Missouri where my family lives. On May 29, 2015 I had to run errands. I had been on the freeway going the 70 mph speed limit and then took an exit into town. I turned left and within a few feet my car right passenger tire moved quickly right for a split second and then to about a 45 degree left turn across a line of traffic, stopping after the car crashed onto a concrete divider and steel sign separating me from oncoming traffic. The car is considered totaled.
I sustained some minor but painful injuries, was taken to the hospital and then released. I could not steer the car and applying the brakes did not work. The insurance is not being helpful. They are doing what they said is 'minimally' required by law. They are trying to make me pay a $250 collision deductible. They said I have axle damage and that it is not safe to drive. I have gap insurance so the lender will be paid. I called VW Customer Care and because I was concerned for not only my future but others as well, insisted that someone check the car for possible defect. The product engineer will inspect the car tomorrow. I was told that if a tie rod caused the crash that it is not covered under the 'Bumper to Bumper' 3 year, 36,000 mile warranty!!
I purchased my first new car at 18 and at 62 I had to find out what a tie rod was! When discussing warranties I have been told about tires, brakes, fluids, etc. that are expendable are my concern. I accept that. But to find out that a possible piece that you can only be checked by putting the car up on a rack is not in the warranty and that at 31,000 miles they are not concerned that it failed, made me very upset! I will find out the answer from the product engineer's inspection Thursday afternoon.
If the product engineer says that it is not manufacture-defective, then they told me I would walk away with zero. No old car, no new car, approximately $6,000 in payments to the lender and for what? I could have died if there had been a car in the inner lane that my car crossed - typical T-Bone injury, right to my left side. I still have enough pain in my back that it is difficult for me to walk. I don't have a car. Too old to just hike. WHO takes care of me? I would appreciate comments on my situation.

I have had my 2008 Passat SW with a 2.0T engine since new and have taken it to the dealer for every oil change and major service. Recently the check engine light went on and I took it to the dealer immediately. The diagnosis: water pump failure with resulting damage to cam shaft. There was no noise or engine overheating. It will cost $3,687 to repair! This is one of three VWs that I own - it will also be the last if this is what I can expect with regular maintenance.
Volkswagen Passat Company Profile
Company Name:

Volkswagen

Website:

http://www.vw.com/