Consumer Complaints and Reviews


I have two vehicles through Volkswagen Credit. Both were brand new (Jetta and Passat). I loved the dealership and my experience buying my vehicles. My experience with Volkswagen Credit has been unsatisfactory to say the least. They have horrible customer care and have treated me like just another loan and not a person. They caused a huge amount of turmoil through my finances by double charging me on a payment due. They caused an NSF fee on my bank account due to double charging me. It took them 2 weeks to mail a check back to me for the double payment and were unapologetic. While speaking with multiple customer care staff members and mostly the supervisors, they were not helpful in resolving any problems. This is just one account of a few I have had with them.
An addition to this, they mailed out my first payment AFTER it was due and was of little help when I called to explain the issues to them. After this new car is paid off, I WILL NEVER go through VW Credit again! They have made my car buying experience uneventful and unpleasant. I highly recommend a trusted bank/credit union. I will never be talked into going through them again.

I thought I loved VW. Heck, I use to live in a town just outside of Wolfburg, GE. (Erkerode) It was a happy day when I purchased my 1st VW Jetta TDI. Drove like a champ and great on gas. Main reason I got it was because my daily commute was 2hrs 15min 1 way (all highway). Everything was good. Getting oil changes and services IAW VW. Then the emissions scandal happened. And I won't drone on about that. But, shortly thereafter I had a Diesel Particulate Filter (DPF) problem. No worries, I thought, I'm still covered by Warranty, just barely. Bring her in to my local Dealership, they take a look and say that they need to do a manual regeneration. Next day, I pick her up, warning lights are off, and everything is "good to go".
The following day, I make my trek to and from work. And wouldn't you know it, the DPF light is back on. I call up the Dealership and drop her back off at the next available appointment. The kind folks at the Dealership even put me up in a Courtesy Vehicle. The next day I pick my car up after they explained to me that they had to do a "deeper cleaning". Hey, no worries, this is all covered by Warranty. I happily drive home thinking that this issue has been resolved. Weekend goes by, Monday is here and I make my way to and from work. I get home and lo and behold, the DPF light is back on. Now I'm getting frustrated and it's apparent that something else must be wrong. I call the Dealership and they tell me that the only other thing they can do is replace the DPF altogether. It doesn't seem right, but they are the "experts" and it is under Warranty, so I drop her off. I get my car back, drive back and forth to work a few times, problem solved...
Or so I thought. 20,000 miles later, I get a new set of lights on my instrument panel. This time it's a flashing Glow Plug light, the Check Engine light, and a text display of a flashing wrench followed by the words "Inspect". Wow, that's A LOT of stuff. But hey, at least it's not the DPF light. I take a glance at my Owners Manual (OM) to see what these things mean. According to the OM, both the flashing Glow Plug light and Check Engine light means "Engine Control Malfunction", and the flashing wrench had to do with the Transmission. GREAT... I just put a new transmission in my other car, but that's neither here nor there. I call up the Dealership and schedule an appointment. They have it for a day and then the Technician gives me a call to inform me that the codes came up for the DPF. So what they needed to do was run a regen and it would cost 300 something dollars.
At this point, I'm out of Warranty. If money is coming out of my pocket, I'm going to make my questions and concerns known. I proceed to ask the Technician that if it's a DPF problem, why is it that the DPF light didn't come on AND how is this possible, VW JUST replaced the DPF. Needless to say, he did not have an answer for either of those questions and said that he'd give me a call back in 10 minutes or so. About 10 min go by and I get a call from a Service Rep that is familiar with my car and the whole DPF dilemma. She proceeds to tell me that they are going to investigate the matter and contact the "main VW Tech" something or another. The following morning, she gives me a call to tell me that VW Tech said it is a Failed Temp Sensor and that it will cost $2,625.14 to get it fixed and that I should call VW Customer Care about this to see if they can help the situation.
ROFLMAO, they must have lost their minds. You mean to tell me that had I not questioned their original findings, I would have dropped $300 only to have the same issue keep popping up. So I did a little research. Apparently, when the Glow Plug light and Check Engine light pops up, it does that because the DPF is at 75% loading or is saturated with 40 grams of soot because the regen process isn't kicking in. And you don't have to be a genius to come to the assumption/conclusion that if the regen process (which cleans the filter), isn't activating because the Temp Sensor is bad, that driving approximately 20,000 miles without a proper regeneration occurring could lead to a DPF with 75% loading.
Meaning, the Temp Sensor was most likely faulty the 1st time I was having the recurring DPF problems, only money wasn't coming out of my pocket at the time so I didn't question it, therefore the Dealership Technicians didn't further investigate it and come to the realization that that was the underlying issue. Quite convenient for VW. So, I take the Service Reps advice and call the VW Customer Care number that same day (today). The representative on the line was polite, and after a lengthy discussion she informs me that there is nothing they can do to help because my vehicle is no longer under warranty. She ALSO tells me that this $2,625.14 operation is just a suggestion from VW Tech on a possible resolution to my issue. That the VW Tech is not saying that the Temp Sensor is bad, but that it COULD fix the problem.
WHAT... You're telling me that I cough up $2,625.14 for something that VW most likely missed the first go around AND it may or may not resolve the issue... That's unacceptable. On multiple levels that is unacceptable. 1st, that I have to pay for something that the Dealership missed/misdiagnosed the first time around and 2nd that they expect me to pay this sum of money when it might solve the issue, but they are not sure. So, I asked the kind lady if there was another number that I could contact to voice my displeasure/concern and was told, "I'm sorry, this is it." The sad thing is that this was a great car until the DPF issue. It was so good that my wife was wanting a VW as her next car, despite the "Emission Scandal". LoL, needless to say, while typing this up, she sent me the following text, "Well no more VW's for us".

I owned a 2010 VW diesel Golf during the timeframe eligible for former owner compensation. Before the emissions scandal occurred, my Golf required a $2000 diesel particulate filter at 96k miles. I reluctantly replaced it because I loved the car and the clean diesel emissions. At 100k miles I had the recall emissions software upgrade, and at 106k miles the light came back on and I was told it needed a second $2000 diesel particulate filter. I learned that many owners chose to drive it with the DPF light on, but Service recommended not to as it would impact other functions.
I couldn't justify another $2000, so I traded the car in to the dealership and got a used Honda in return. 2 weeks later the scandal hit the news, and I learned that a Diesel Particulate Filter did nothing. I filed a Settlement Claim, got confirmation of eligibility, uploaded all the documents, and 6 months later they denied it. I filed an appeal and have been emailing them once per month, but still no money. What a fiasco, I wonder if any former owners will ever get their money if current owners are having trouble.

I drive a GTI and have had the intake manifold fail three times in a row. Despite servicing the car according to plan, using official Volkswagen parts and mechanics, the customer care refuses to assist with a part that is obviously flawed. I have had to replace this intake manifold, a part that costs more than $1000, repeatedly, and have had no solution offered, and no offer to repair that vehicle. This part has failed after 20,000 miles each time. Obviously an issue with the engine and substandard parts used, still no help from customer service. I will not buy Volkswagen again and certainly not recommend them to others.
How do I know I can trust these reviews about Volkswagen?
765,713 reviews on ConsumerAffairs are verified.
We require contact information to ensure our reviewers are real.
We use intelligent software that helps us maintain the integrity of reviews.
Our moderators read all reviews to verify quality and helpfulness.
For more information about reviews on ConsumerAffairs.com please visit our FAQ.

VW has the worst customer service on the planet. The usual hold time is about 45 minutes followed by incompetent reps that are incapable of taking notes down, following through or taking any action. Second and last VW, in fact I am so pissed off that I want to sell the car off. They should be out of business.

I brought my 2013 VW Jetta back to the VW dealership for the buyback on March the 24th. They were supposed to have a check ready for me when I delivered the vehicle. They apparently lost it. We received an initial letter saying further instructions for banking info for the direct deposit would follow. Nothing came. After several calls I get told (like others) the claim has been escalated. After another phone call to their claims department I was asked if I had a firewall set up on my email account. I said yes so they asked if I had a personal email account. I was informed it will take 7 to 10 business days to get a email to our gmail account.
I called them today the 11th of April for status. We get told they have tried calling to give us information. We never received any such calls. They are liars which is proven by the mess they are in right now. They have now given us a Canadian fax number to send information to. I don't understand that. We now get told it will take another 7 to 10 business days to receive the funds which I highly doubt. It seems Volkswagen is doing everything they can to stall. We have several VW's in our company and after this I will not deal with them again. Completely incompetent company. They have my car and I have no money.

I have been trying to get the Jetta TDI car bought back since Nov 2016. All I get is excuses such as what a legal document is, and not complete even though I follow instructions, and finally in February it was marked completed. Now excuses are the system is down, can't find an opening to schedule me. Never another VW which is too bad because the diesel car is good.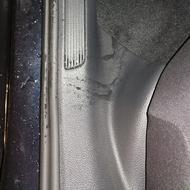 This is the second brand new VW GTI I have purchased. The first one I bought in 2012 had its fair share of issues but everything was covered under warranty and getting the car repaired was mildly painless (could not get rental/loaner car while repairs were made). Despite my better judgment on the reliability issues concerning the first VW I purchased I went ahead and purchased the more expensive (automatic DSG) version of the GTI for 2015. I have had numerous issues with the car including mechanical failures, cosmetic failures, and water leaking into my vehicle right through both of the rear doors. I cannot be relieved of my issues and the manufacturer (Volkswagen) will do nothing to help me (The consumer). It is surprising to me especially after the whole VW Diesel thing that VW will not even try to reach out to help the existing customer base they have left here.
Needless to say I will be trading my car in (doors still leak after four or five attempts to repair to no avail). I will never be buying a Volkswagen again or recommending one to anyone I know. The second dealer I had attempt to repair my doors actually damaged both of my rear doors in the process and scratched my vehicle. If you're considering buying a VW then DON'T. I honestly would recommend them despite the problems I had IF the customer service wasn't so poor. I am truly disappointed with my purchase and will think about this mistake I have made for years to come. The image I have included is the water leaking into my rear door. (This cannot be corrected despite the numerous attempts from two different authorized VW dealerships) Mind you this is nearly a brand new car with less than 16000 miles.

I have never been so dissatisfied with help from customer service. I called 3-29-17 about my stereo system. I've had the car 7 years and this is the third time I'm replacing the stereo system. I bought the extended warranty and the first time I replaced the radio it was covered only by the extended warranty. 3 years later, the radio stopped working and I was told Volkswagen customer service would not replace it. Volkswagen claims to stand by their product; I have not yet to experience that with Volkswagen. This is my second Volkswagen and will definitely be my last.

When we signed up to be part of the VW buyback in the diesel scandal, we were told to keep making payments until our buyback and they would adjust our refund at the time of buy-back. At our appointment, we were told this was false and we would have to contact VW Credit for the rest of our refund. Then instead of giving us our paperwork, they walked us to the VW store manager and handed him our paperwork, and made us talk to him so he could try to sell us another VW, promising that if we did they would "take good care of us." REALLY!! After VW had already lied to us on multiple accounts. Sadly, it didn't end there. We had more hoops to jump through to get the buy-back money credited to our account, even though they had requested all that information on the front end. However, we got the bulk in two or three days.
We contacted VW Credit for the balance of our money but were told they couldn't give us the rest of our money until they received the payoff from VW. We kept calling for the status on our refund. We learned that VW sent a check (not electronic transfer) to Chase apparently through the mail who then mailed a check to VW Credit (technically two different companies). VW Credit said they had to wait TWO WEEKS to be sure the check from Chase cleared before they could mail us the rest of our refund! It was over a month after the buy-back before we got our money -- less the interest accrued while they used our money.

VW has made serious roadblocks to processing my claim for the VW buyback. I started the process in October 2016 and have sent documents to them at least eleven times now and they are requesting again. I feel this is deliberate stalling on the part of VW to process my claim.

This complaint is in reference to the Driver Side Takata Airbag being recalled as unsafe and potentially deadly. I am leasing a Volkswagen CC. This is the second VW I've owned. I was notified almost a year ago that my car has been affected by the Takata airbag recall (Driver side airbag) and I have been driving an unsafe vehicle this whole time! There is obviously no fix for this yet and who knows when/if they will ever repair the problem. I have tried working with the VW Dealership that I leased it from as well as VW Credit and also, I've been trying to sell this vehicle however, as you can imagine no one will buy this VW because of the recall! Who in their right mind would want to?!?! Yet, I'm expected to drive an unsafe car and continue paying for it as well!
This seems fraudulent and illegal to me yet I have no recourse. This is totally insane!!! Shame on Takata and Volkswagen for getting away with this!!! I requested that VW buy back the leased car from me. They want an exorbitant amount of money and to my surprise they said they couldn't help me!! They said it is an issue for Volkswagen America to fix... So now I'm stuck with a vehicle that no one will buy including VW!! I'm truly disgusted by the whole experience and the company. Although I can't even put into words what I truly think about this company! This isn't my first VW but it will definitely be my last one!!!

I own a 2014 VW Golf TDI that I purchased brand new. Since I've owned the vehicle I have had all the services done on time and at a VW dealership. The car currently has 40558 miles on it. I had an O2 sensor go bad on me roughly 100 miles ago. I am by no means an expert mechanic but I have been working on cars for a little over 20 years and I couldn't believe how quickly the sensor went out. Even the people at the dealership were completely shocked by how quickly it went out. When I call VW of America they basically told me "yeah that's horrible but it's your problem." I really thought VW was a better company than that and manufactured better products than that.

I purchased a 2012 VW CC, that I wanted since they came out. I must say they look very nice and stylish, but I been at the repair shop it seems like every 3 mos since I've had it, thank God I had a extended warranty or I would be screwed of out of pocket repair cost. In 2014 I had to get my transmission replace, my headlights goes out every 3 mos, my coils constantly has been replace, I tried trading my car but no one wants to give me a good trade-in value so that's upside down, I'm now dealing with a lemon law lawyer and hope I can get a full buyback. VW CC are crappy car!!!! A angry customer.

I received letter from Volkswagen saying my new GTI needed a radio update. I took the letter and car to my local Volkswagen dealership. First day I waiting 4 hours and they said to bring it back tomorrow; that the update to the sd card was only loaded to 44 percent. I brought it back the next day and waited again 4 more hours. Now the dealership is saying they need to keep the car because the sd card is not communicating with the car. They also said they called Volkswagen and they said they couldn't help. What a joke. I should have stayed away from Volkswagen. The radio quits working every couple hours. Don't waste your money in a manufacturer that won't help.

I have been working on my 2.0 Diesel claim now for 3 months waiting patiently and every time I call they give me no information on how long it will take. My Forms were fax over month ago and when I log into portal it says waiting on Fax. When I call they tell me absolutely nothing other than I am waiting for them to upload my forms into the system. This has been the worst experience ever and I assure you they will never get my business again. The way they are handling these claims is an absolute joke. Their customer service I rate at 0 on a scale of 1 to 10. DO NOT BUY VOLKSWAGEN!

I introduce myself to you as a long-time and loyal VW customer. I have owned seven VWs in my life. Currently, I own a 2017 Touareg and a 2016 Jetta (son). Obviously, I enjoy the VW brand. It goes without saying that the events surrounding the TDI matter have been disappointing to me as such a loyal customer. Having said that, I accepted your apologies on behalf of VW and the terms of the TDI settlement as they related to my 2014 Passat TDI. Not only did I agree to the settlement terms as outlined by the US Courts, I went on to purchase the 2017 Touareg after turning in my Passat in late November.
To be brief, the settlement process has been an unmitigated disaster by all accounts. I entered into a signed agreement with Volkswagen on or around December 22, 2016. I was told my funds and the funds promised via the settlement agreement owed to Fidelity Bank would be distributed within three business days. Indeed, I received my portion of the settlement funds timely.
Unfortunately, as of today's date, some 60 plus days later, the bank has yet to receive their funds. Although, the representatives from Fidelity Bank have done what they can to assist me, in order to keep from being sent to collections and adversely impacting my 820 credit rating, I have been forced to make multiple additional car payments on a vehicle that I have not possessed since November 2016. Not to make light of the tangible financial losses in terms of interest and principle, I have spent conservatively 40 hours in phone calls and e-mails back and forth with the claims center, the bank and now the plaintiff's general counsel. Despite my efforts, NOT one single person has taken the leadership to step-in to rectify this matter.
Let me say this, the service rendered by the "VW" claims department is deplorable! I have been a risk manager and claims/litigation manager in the insurance industry for the past 27 years. I have worked for and with some of the best. Simply said, the claims department handling the TDI settlements is "THE WORST". They have been unprofessional, dishonest and in my opinion, they have continued to commit fraud on behalf of VW.
The plaintiff's general counsel is doing what they can to assist me. However, to date, they have not been able to rectify this matter. Without continuing on, which believe me I could, I will leave you with this. I fully expect this matter to be resolved at the end of business today. That includes the payoff to my bank as promised to me when I signed the settlement documents in December 2016. In addition, I expect compensation for the accrued interest, principle payments and my extensive time that I have had to dedicate to this matter to protect my personal and financial interest.
I have engaged individual counsel to pursue additional counts of fraud and material misrepresentation against VW. Additionally, I have reached out to local law enforcement to file criminal theft charges against VW and their corporate representatives for the unlawful taking of my 2014 VW Passat TDI. I will post this letter on every social media site possible by the end of the business day today should I not receive an immediate and satisfactory response. The actions by VW as outlined above constitute continued criminal and fraudulent behavior!

We bought a Jetta TDI back in 2014. Car was mostly good except for the 2 times the electronics disengaged from the engine and shut the car down putting me on the side of the road. But the buy-back has been horrendous. We signed up for the early lease termination. Considering it was August when we started and our lease ended in January we thought might as well. Well it took till mid-January to finalize everything and I couldn't get an turn in appointment till after the lease ended. So I called and confirmed I could just turn it in. Afterwards I called again and said, "I turned it in, what now?" I was told our check would be sent out within 3 business days. Nothing for over a week. Call again. They said they would look into it, but never was called back.
Finally today got a hold of someone. We now have to start the entire process over again because we turned the car in without an appointment through the Claims Department. Everything completed and filled out worthless. We have to start the entire process over. Doesn't matter all the paperwork will be the same, we have to do it over. I asked to speak to a supervisor and was told one could get back to me in 72 hours, that all I could do is start over.
5 months to get to here doing everything they asked and we get to start over because they took forever with the process? The compensation check is the same amount even and who cares if the car was turned in without an appointment with Claims? We turned it into the same place we would have regardless, hell even the same person. Kierra in Customer Service, you mean, unhelpful **, I hope your karma gets you. I will never buy another car from VW in my life. I hope this company goes under. It's the worst company I've ever dealt with.

VW TDI buy back - We turned in our car on Jan. 19, 2017. Today is Feb. 22, 2017 and they still have not paid us. Not only that, the car was a 2009 and was on track to be crushed but we were not told this when it broke down and they made us pay 4300 to repair it as supposedly VW would not take back a car if it wasn't running. Now I am wondering if it was the dealer - Ken Garff in Orem Utah.

Let me start by saying that this is the second VW I've own. I just found out that my car has been affected by the Takata airbag recall for over a year and I was not notified about the problem and has been driving an unsafe vehicle this whole time. There is obviously no fix for yet and who knows when/if they will ever repair the problem. I've been trying to sell this vehicle as I purchased a new car a few months ago and as you can imagine no one will buy this VW because of the recall. As a single mother I simply can't afford making 2 car payments, insurances etc. so I requested that VW buys the car from me. To my surprise they said they couldn't help me!! So now I'm stuck with a vehicle that I can't afford and no one will buy including VW!! I'm truly disgusted by the whole experience and the company. This isn't my first VW but will sure be my last one.

When I first bought my GTI in 2011. My clutch had issues from the beginning. 2 years later my moon-roof died. They wanted 1,000 to fix it. My driver side window won't roll up. I had to have my transmission rebuilt 3 months ago and then I had to replace my coils. My car has only 85,000 miles on it. Now I'm replacing a tie rod and cannot find the inner tool anywhere. I'm so over this car and so disappointed. My family told me to buy a Honda. I wish I would've listened. They all own Honda's. No maintenance cars. As soon as I can I'm getting rid of it and VW for life. I've read so many terrible reviews about VW products. It's terrible.

I have had to replace my engine twice in the last 10 months. My 2012 VW CC with 89k miles has cost $11,000 in repairs in the last 10 months with nothing covered by warranty. I understand that mistakes happen in business, but the way you judge a company is how they respond to a mistake. Needless to say I can never recommend buying a VW to anyone.

They sold a faulty truck. Wow. Where do I begin? Ok let me start by saying my husband and I bought from a Volkswagen dealer because of the Volkswagen good representation of being honest and of quality. Well in our situation that wasn't the case. The dealer we bought from sold us a 25k used truck with a faulty engine. Unfortunately we bought from Texas so there is no lemon law. I will never deal or recommend Volkswagen ever again. It seems like they don't care about the products they sell just the money they make.

I own a 2013 GTI and in November 2015 the water pump started leaking fluid. After taking the car to the VW dealership, I was informed there was a recall on the water pump and it was replaced. Fast forward to 2017; the water pump that was replaced in 2015 starting leaking (having found this out after taking the GTI back to VW). I informed the service department that water pump was replaced due to a recall. They preceded to locate when the water pump had been replaced. The service department contact Volkswagen checking to see they would pay for repairs since the water pump was replaced due to the recall...
Volkswagen would only pay half of the bill. I contacted Volkswagen, stating that evidently the water pumps are faulty if only after 14 months after installation the water pump requires replacement again. The representative that was helping me, advised she contacted someone at Volkswagen and that is all they would do. I told her again... after only 14 months and the water pump is being replaced again, that tells me that Volkswagen water pumps are faulty!

I would have thought that Volkswagen would have learned from their mistakes and lies that caused them humiliation and tarnished their repute and customer loyalty. I thought VW is sincere to fix this emission issue and work with impacted consumers. I suffered twice by this VW fraud, first after knowing that I had been polluting the air and destroying our environment by driving my 2012 Passat TDI, and then not been able to use the car for months as it failed SMOG test. I was hoping to get rid of it after the court settlement, but I got into an accident and car got totaled. But unfortunately, due to the diesel emission fraud the car resale value went so low and I literally got 1/3 of the original price I paid, which was not enough to even buy a decent used car.
I was hoping that upon VW fraud case settlement, I should be compensated for the balance, but after such a long wait, I found out that the registration for the fraud claim I did in October/November 2015 was not sufficient and I had to submit another claim for which the deadline was September 2016!!! When I didn't hear from VW on the claim and what are the next steps for me, I was told that I was supposed to sign a different claim (not the goodwill claim, that I signed up). As I had not submitted another claim, I am not eligible for the VW settlement Claim anymore!!! This is really sad and BAD customer service. I called their customer service team, who was not able to assist me with this and I'm not going to get anything for this fraud that they committed. They asked me to call their legal team to address the issue.
After leaving multiple messages, I received call from Casey **, who told me the same that I missed the deadline to apply to be eligible for claim and there's nothing that can be done now. I'm very disappointed and disgusted by this whole ordeal by such a reputable organization (at one point), they lied, and screwed up big time, and now cutting corners to avoid paying consumers. In this entire ordeal, I learned my lesson and for sure will never buy another car from VW, Audi or whoever they're affiliated with. Volkswagen still cheating with consumers on emission. VW management shame on you!!!

I surrendered my Volkswagen Jetta for the diesel recall on 1/18/17 and Volkswagen has not paid off my lender as of today's date. I continue to make my payments to keep my account current and preserve my credit, even though I have signed power of attorney over to Volkswagen. I am not making any progress with Volkswagen. It's a different story every time I call them. I need assistance please. I have every phone call and correspondence written down for verification. I have received my final offer, and Volkswagen has admitted over the phone they made a mistake on the payoff amount, even though they are supposed to contact my lender (Santander) to verify the payoff amount.

VW are liars. They shortchanged me on the diesel buyback. They are giving me 1/2 of the original offer even though I have put zero miles on the car since the original letter. They have customers at their mercy because no one can afford to risk they damage the car before the buyback. I thought I was smart and bought a new car and stored my car at the VW Dealer. I called to complain and got the runaround and transferred from one person to another until I was so annoyed I gave up. They have lost me as a customer.

Every time I call regarding my issue I get the runaround from a representative, obviously reading from a script. I called over 3 times in one day asking to speak to a manager, and the last time it was almost as if I was put on hold for her to go take a smoke break, and still have not been in contact with anyone other than a first level customer service rep who can't do anything to resolve my situation. It's obvious that Volkswagen Corporate has the power and I am just a little mouse. They feed the customer service reps the lines and even though they know very well that I am being wronged, I have no way of speaking to anyone who has the power to resolve the issue so I am completely powerless. Volkswagen corporation is evil and corrupt to the core. I will stop at nothing to prevent everyone I come across for the rest of my life to never buy a Volkswagen and to never let anyone they know to buy a Volkswagen.

In addition to feeling robbed every time we took the car in for service, we have now been waiting since early last November for our settlement from the diesel gate thing. We were initially told that Volkswagen had 20 business days to review our paperwork. That took 3 months. Then we were told once we received our "final offer" it would only take a couple of days to get an appointment to do the buyback thing. The earliest appointment we can get is the end of March. Meanwhile, we get penalized for the mileage we put on the car (my wife is in sales so it's considerably more than the 12,500 per year limit). I have many other complaints about the car, the company, and the dealership, but they echo so many other reviews here I won't bother. Before you purchase a Volkswagen please consider how ethically bankrupt the company is and ask yourself if you really want to do business with them.
Volkswagen Company Profile
Company Name:

Volkswagen

Website:

http://www.vw.com/