Consumer Complaints and Reviews

I have been a loyal repeat customer of Honda for 26 years and have purchased three new Honda Accords in that time. My first purchase was a 1991 Honda Accord in which I put over 100,000 miles on it before gifting it to my sister who put an additional 100,000 miles on it. I was so pleased with my Honda, that I purchased a new 2005 Honda Accord which I gave to my son for his graduation. I purchased the third Honda Accord in 2008 which I gave to my daughter in 2013. All services for all vehicles were performed through Conicelli Honda, previously known as Sport Honda. I never had an issue with them or Honda until this week. I reside in Pennsylvania and my daughter moved to Chicago after graduating from college at Northwestern University. She continued maintenance services with Castle Honda and Grossinger Honda while living in Chicago per my recommendation to always have it serviced through Honda.
My daughter was leaving work and the car made a rattle noise and then stalled and locked up when she approached a stop sign. She called me in a panic and after explaining to me what happened I advised her not to drive it and recommended that she have it towed to the dealership. She said that there was no engine indicator light on and neither was the oil lamp so she had no warning that there was an issue other than the car stalling on her and locking up. I advised her to get a hotel room since it was already midnight by the time the tow truck driver arrived. The next day the technician at Grossing Honda advised that the engine needed to be overhauled for approximately $3,700.00 or replace the engine for $13,000.00. I thought the technician was highly mistaken since there was only approximately 50,000 miles currently on the car.
I asked what caused the problem and he said there was nothing that my daughter did to cause it but just something that happens when the pistons shift. This explanation did not appear to be normal to me since I have never had any issues such as this before with my other Honda vehicles. Therefore, I decided to do some research and found that American Honda had prior knowledge of a defect and related conditions regarding the engine on the 2008 to 2011 Honda Accord Coupes and Sedans in addition to the 2010 to 2011 CRV SUV's using an excess of oil consumption that lead to carbon deposits on the piston rings, which eventually reduced the ring's effectiveness allowing the oil to seep past. This explained why the technician said there was nothing that my daughter did to cause it nor would she had any indication that there was an issue since she always took it to have the oil changed every 3,000 miles.
Unfortunately, being a loyal customer of Honda for 26 years didn't seem to matter because the dealership nor Honda advised that an extended warranty was issued on these engines to 8 years or 125,000 miles from the original purchase date whichever came first. I purchased this vehicle on June 18, 2008 so the warranty expired a year ago on June 18, 2016. I telephoned American Honda (800) 999-1009 ext. 7 and was assigned a Case No. ** due to my dissatisfaction concerning these repairs and explained that the engine overhaul could have been prevented had Honda conducted an oil consumption test when the vehicle was in for service previously due to the engine light coming on/off. The technician provided me with the diagnostic trouble codes: P0300 and P0339 and informed me that the history on the vehicle did show that it had a history of oil consumption which was never conveyed to my daughter.
Unfortunately, in conveying this to the case manager at American Honda; he was not only reluctant but refused to be understanding or sympathetic and stated that nothing could be done since the warranty expired and that he couldn't offer any resolution to remedy the problem, even knowing that I have been a loyal customer for years. He only asked what I expected him to do about it and ultimately, I was fully taken aback and expected any type of acknowledgement that Honda is at fault for allowing this to happen when they knew of the defect and could have prevented the problem sooner and should have at least offered to lower the labor rate of $148 or offered to reduce the bill since I was being penalized for the low mileage on the vehicle over the years. If there had been more miles on the vehicle sooner, the extended warranty would have covered the cost of the repairs and prevented this from happening.
Now, I do not feel that I can trust the dealerships or Honda and plan to get rid of the vehicle and will never buy another Honda. As a business owner who recognizes the fundamental importance and value of great customer service was surprised that Honda does not share the same values or philosophy. So in the future, I will refrain from recommending anyone to buy a Honda as I have done so frequently over the years and will pursue being an advocate for consumer protection and awareness by educating everyone on this experience and suggest the importance of them conducting their own research on consumer reports to assure they are diligent in finding any potential issues.
The cost of the repairs is not as shocking as the disregard for customer service and customer loyalty. Hopefully, Honda will recognize that each customer and experience is an important one whether good or bad. Being a business owner has allowed me to realize that all experiences may not be perfect but the best way to handle a situation when something goes wrong is to make it right because the rewards of doing so exceeds the negative impact when choose to do nothing.

We bought an HRV 22 months ago. While driving cross country to my daughter's college graduation we stopped in Las Vegas to get something to drink. As we were about to get on the freeway all the lights on the dashboard lit up. Flashing were the words "Check Charging System." We took it to Honda West dealership and they told us to come back tomorrow morning and they would look at the vehicle. The next day they had the vehicle for four hours and still did not know what wrong. We left the vehicle with them and rented a car and drove back home. A month later they said they had everything fixed. They found that rodents had eaten through the cabin air filter and damaged the wiring inside the vehicle.
After getting home with the vehicle I took the cabin air filter out to see how I could keep the rodents out of my vehicle. The dealership put the old filter back into the vehicle. It had two holes in it that were 2-3 inches wide, full of rodent excrement and smelled like urine. I removed the plastic cover between the front hood and the front windshield. About 3 inches below the windshield on the passenger side was a 4 inch by 12 opening going through the firewall into the Ac unit. Below the opening was a 3 1/2 inch wide shelf for the rodents to sit on. I got a piece of hardware cloth with 1/4 openings and four self-tapping sheet metal screws and covered the hole to keep the rodents out.
The cost of repair was about $1.50, the cost from Honda West Dealership for the rodent damage was $ 9,720.10. This is a bad design by Honda, to allow this kind of access for rodents into their vehicle. I understand this is the same design on all of their crossover vehicles. How much money has Honda Corporation made off of this design because of rodent damage?

I bought a 2017 CRV EX. We installed our car seat in the middle back row of the car. The car seat belt buckle and passenger belt buckle were switched, making it unsafe and difficult for the passenger to put on their seat belt. This is surprising to me because I don't think this is a small mistake. It's a safety issue. I called the dealer, Ralph Schomp Honda in Highlands Ranch, where we bought the car, and I was advised to bring it in for a half day inspection. This is already a hassle, to add to that, the dealer also charges $22/day for a loaner car. I feel like I am being hassled for a big mistake that Honda has made. This just doesn't feel right. This is a brand new 2017 car.
I called America Honda and I was told that no one has complained about this. I Googled it and there are others that have complained about this situation. America Honda advised me to bring it into the dealership. Overall, I love the car but I am very disappointed about this big safety mistake from Honda and they are not being proactive to fix the issue. I called American Honda several times and they told me that they can't fix the issue at this time and have done everything according to federal safety regulations. I am very disappointed with American Honda.

I bought my Honda CRV in August 2015. For health reasons, the vehicle was not driven a lot for about a year. Now it has 21,000 miles on it and needs to have the brakes and rotors replaced. I have always owned a Honda and NEVER had to replace brakes, even after four years. This is ridiculous. I am told this is what happens with Honda CRVs (like that makes it ok). I will not buy another CRV when it is a known issue that brake pads wear out so quickly. I heard I will have to replace rear brake pads three times before I ever have to do the front. PISSED.

I recently used the Honda roadside service and wanted to file a complaint. The driver was extremely unprofessional and gives Honda a negative reputation. The driver picked up my vehicle and me. He then proceeds to carry out personal errands while a customer is in the vehicle with him. This included picking up his two kids from summer school and having them sit in the front seat with me and himself and then waiting at his home for his wife to show up and look after them while I am in the tow truck. We finally left for the destination one hour and a half later. I am absolutely appalled by the lack of professionalism from the autoshop and especially from Honda for working with this shop and will be following up on this. Disgusting service from this company.
How do I know I can trust these reviews about Honda?
854,137 reviews on ConsumerAffairs are verified.
We require contact information to ensure our reviewers are real.
We use intelligent software that helps us maintain the integrity of reviews.
Our moderators read all reviews to verify quality and helpfulness.
For more information about reviews on ConsumerAffairs.com please visit our FAQ.

There has been a recall on the Honda Insight. I had my car repaired before the recall happened. They have offered to reimburse after the recall happened. I sent in all the forms needed to make this happen. I have spoken to Luis at customer service many times. They are now asking for the receipts of the actual parts bought by the garage that fixed my car. That garage is asking for a $75 fee to do this. Honda does not want to pay it. I do not want to spend any more money on this. The repairs are a good $500 less than what Honda quoted to fix it. I feel they are doing this to drag it out. In hopes that I will not pursue the refund. I am disappointed that I have been given the runaround. This is a defect on the car which I had fixed for less than what they would have paid. They should pay the $75 fee to get receipts.

Leasing 2014 Honda Accord Sport. Less than 36 mos, under 17K miles and the paint is peeling around the rear window. Honda says that is NOT covered under their warranty. Honda has a long history of paint peeling all over their cars and, actually, had a class action suit against them for earlier cars (up to 2013, figures). Paint should not be peeling like this.

I have put new rotors, brakes, and calipers two years in a row. Ridiculous!!! When I call they just say "We will fix and a huge charge." There is a defect in this car. I'm not the only one who has complained.

I have purchased about 10 Honda vehicles in the past 15 years, 4 of which have been Honda Ridgelines. I haven't had any issues with any of them, until now. My current 2017 Ridgeline came with a toxic odor in the in-bed trunk. Every time you open the trunk, the smell comes pouring out. Anything you put in the trunk comes out smelling of the chemical. I have tried cleaning it out numerous times and even brought it to the dealership, where they tried to get rid of the smell three times. Nothing works. When I called American Honda, they stated that all of the 2017 Honda Ridgelines have the smell - the smell is from an epoxy they use to seal the trunk and there is nothing you can do to get rid of it, other than waiting for it to fade away. I have been waiting for seven months, and the smell is as strong as ever. American Honda refuses to do anything about it. Seems like they did not learn anything from the Takata airbag disaster.

I purchased my 2007 Fit in March of 2007 and have loved every drive in it. Since purchasing my car, I've had 2 kids and we have taken this on every family trip and survived. After a while it has started to feel cramped, but we manage. I've decided to upgrade to a better car, but I could drive this thousands more miles and not have an issue... It is a sound vehicle. Perfect for a young driver. That being said, a word of caution: this is a small car. If in a high volume trucking area or high traffic area, you need to be aware of cars around you, as they may not see you. I've had 2 accidents where people ran into me bc they didn't see my parked car. So, if looking at cars for an inexperienced driver, you may want to look at something higher and/or longer.

Here Maps provide updates to Honda & Acura Navigation system. They knowingly sell DVD map updates that may cause permanent damage the Honda and Acura navigation systems without offering a disclaimer. On June 7, 2017 I purchased the 2017 Honda White DVD to update the navigation system in my 2007 Honda Accord. I followed all instructions listed inside the case. At first the system appeared to be updating. A few minutes later, I received a read disc error on my navigation screen. I contacted customer service and was advised to removed the disk. I attempted to remove the disk but it would not eject. I took the car to the Honda dealership and they were also unable to get it to eject.
The next day after the letting the car sit, I was able to eject the 2017 DVD. So I put the old one back in, press eject and it ejected fine. I put it back in so I can just leave the NAVI system the way it was. At first there was a message on the screen that read "System now downloading". After a few minutes it went back to read disk error. So now the original disc can no longer be read. Although Here agree to refund me the $100 I paid for the DVD. Now Honda want to charge me $110 to do diagnostics to my system.
I researched online and see where many other customers have the same issue and some have spent as much as $4000 resolving this issue. Here refers me to Honda and vice versa. I advised the last rep I spoke with at HERE that they should at least offer a disclaimer that states "Beware this update may destroy your system". She agreed and said she will make that suggestion so future customers won't continue to experience this issue. Honda and Here are aware of the problem yet they continue to sell these DVD updates and customer is responsible for the damages associated with the update. This isn't fair and they should be held responsible for the money people spend to pay for the updates and the damages associated with the update. Can you please assist me this?

I have a 2010 Honda Accord 4cl and have over 99,000 miles on it. I have brought my car in and also called the Dover, NH location. My car is using more than the 5qt. oil amount when I get my oil changed. Your employee's response, I could pay for an oil change and maybe be reimbursed; However, if it is more than a quart over a 1,000 miles they won't pay for it. So, basically Honda is aware of the problem and is bullying customers! There is a recall and an extended warranty. I showed them the paper I received from Honda about the piston's sticking etc. My car is starting to make a noise also when it starts as well. I need it fixed. No one should have to go back several times to have an issue fixed. Just like the airbags! People are dying and your company should be fixing these issues. I have been very nice and patient. Your employees, NOT!!!

My 2008 Honda Civic LX have a 10 years Rust Proof warranty. I brought it back every year for rust inspection and touch up, now I found out they never did a single thing to touch up. As when I took my car to Canadian Tire to change 4 new tires, when they finished, they said I should take some pictures and show it to Honda. The underside of the car is all rust, he said when you touch it, it is bone dry, they never put anything or do any touch up. I called the manager of Honda, he said unless there is a hole, they do not do anything, so I said, it said touch up as necessary, so what the heck? Then he said when I bring in the car for transmission fluid change next week, he will look at it with me together. I took 6 pictures of all the rust underside. So disappointed with them, if they are not doing any touch up, what do they mean by 10 years rust proof warranty. It is just a complete ripoff.

Potentially Dangerous Issue with Radio - May sound like an exaggeration, but I assure you, it is not. Let me explain. Imagine how startling it would be to be driving in heavy traffic and then reach for the volume knob of the radio to turn it down, but instantly it goes to full volume. Each time you try to turn it counter-clockwise to decrease the volume, it only gets louder. This has happened many times. It is not consistent, but will happen several times during each week. I have reported this to the Honda Dealer, they did nothing. This is startling and dangerous since it shocks the driver and creates a big distraction, possibly panic within the car.

I am filing a complaint and will continue to until my voice is heard. I bought a 2014 Honda Accord - left over in 2015, brand new 12 miles on the car. It is now 04/2017 and the clear coat is pitting ALL OVER THE CAR. There are 7 cars behind our home. I am the only one with a Honda and the only one with this problem. The Moon Honda dealership said it was due to the environment... Two Chevys (1 white, 1 black), Chrysler 200, Lincoln, Mazda and a Nissan are also parked behind our home and none of these brands have a problem with their clear coat. This is not right and Honda has lost a customer... All that needed to be done was realize the clear coat is bad and offer to treat me as a valued customer by fixing this and re-painting.
Reporting this so others with this problem will realize it is not bird poop, other environmental situations or something else the dealership states is why they will not offer up a correction and re-paint their vehicle so it does not shred and look like a car that was in a fire or washed with vinegar... Look around and guarantee you will see a peeled up Honda. Shameful.

I am writing this to express my disappointment in a recent encounter with Honda Canada. My family has been dedicated to the Honda brand for over 30 years. My grandparents have purchased Honda their entire lives and their love for the brand was passed on to my parents, and now, my sister and me. When I was 23 years old, my father gifted me his 2001 Honda Accord, which has almost 400,000 km on it and is still going strong. Unfortunately, I was forced to sell my beloved accord when I moved across the country (with 400,000 km on it, I felt uneasy about driving the vehicle cross-country). When I returned to Nova Scotia, I once again demonstrated my loyalty to Honda and purchased a 2006 Civic. In late 2016, I received a recall notice for the passenger side airbag. I was familiar with this recall because I had received the same notice for my accord, which I immediately had fixed at a Honda dealership in Alberta.
About two weeks ago, I was driving to work at 5:00am when my car overheated and began smoking. I was forced to pull over on the side of the highway and wait for CAA. That is not the issue, as I understand that it is normal for older vehicles to run into problems. I had the vehicle towed to a local repair shop, where they confirmed that there was a crack in my engine block. Unbeknownst to me, the issue was a nationwide recall. Although I had received the recall notice for the airbag, I was never made aware of the engine block recall. I found out about the recall at 5:30am, on the side of the highway, from my tow truck driver. Due to the recall ending on December 31, 2016, Honda was not willing to replace the engine block free of charge. My family and I reached out to Honda Canada to express the fact that we were never made aware of the recall. Had I known there was a recall, I would have gotten my vehicle fixed immediately.
As a now 26-year-old woman, I work very hard to pay for school, insurance, rent and much more. The fact that my car is no longer functioning is truly devastating. After expressing our concerns to Honda, we were told that a representative would get back to us within a week and let us know if there was anything Honda would do for us since we had not been made aware of the recall. Almost two weeks later, Honda Canada got back to us stating that they would pay for the engine block, however I would need to pay $1,500 for labour. Not only is this unaffordable for a full-time student, but it is disappointing that an error made on Honda's behalf would cause me to pay $1,500.
I am now without a car and refuse to pay $1,500 in labour to a company that does not stand behind their product. It is truly sad that Honda is losing a family of committed buyers (for over 30 years), due to this incident. I am now looking for a new vehicle, but want to make it very clear that my family and I will not be purchasing another Honda in the future. I hope that $1,500 is worth the loss of a truly committed family of (former) Honda lovers.

In 2014 purchased a 2012 Honda Fit. Consumer Union said it held together well and ran good. No problem until Jan 2017. Engine idiot light comes on with the VSA (vehicle stability assist) indicator light. I am worried, but the car seems to run normally. I was on a 30 mile trip in remote country. After some time (going up and down ridges, etc) the check engine light starts blinking. Car still runs fine. After another ten minutes it starts lugging down. I give it more gas, just gets worse. I pull off and turn off the car. After about ten minutes, I restart it and it runs OK (but idiot lights remain on). I drive home OK. Next day I attempt to drive 8 miles. Same blinking starts again. Can't get up a .5 mile hill.
Make U-turn and limp back to the closest repair shop in first gear. They say it's the #4 spark plug coil. They replace the plug and coil for $325. A few days later... Same problem. Drive slowly 50 miles to Honda dealership. After a 6 hour wait, they say that they've replaced all the 3 remaining plugs and coils. Charge me $725. I start to drive home. A half mile down the road... The same two idiot lights come on again. Go back to Honda of Shingle Springs, CA. Service writer says that, "It's probably the injectors. Come back in a few days and we will replace them all for only $750." And, he says, "If it's not the injectors then you will have to buy a new central electronic brain which is well over $1,000." I feel either Honda does not know their own product, or they have become another rip off dealership.

Please make sure you like the customers service from the Corporate Office. Let me give you the real tea on Honda Corporate. This place don't give a hoot nanny about customer service nor your car. I want everyone know that I've had some great cars and however when I purchased my Acura 2014 RLX used still under Honda warranty at 47,000 and 27,000 miles. Nothing but trouble, and bigger trouble. I've been working with the NCDS after I called the Honda Corp 3 times and couldn't get anywhere. I mean I was told I was assign a case manager by the name of Bryan and this guy call me 1 time when I called him 10 times. I also ask to speak with a manager and never got a call from, so I ask who was the district manager and I was told that was Michael and he would call me on a Monday from my call to them on Thursday and I never received his call.
What a joke and at this point I give Honda customers service a Big F and the rating of the car a D-... I think they just show up to get a check and not to help people. So NCDS is helping me thank GOD only to now get a letter from Honda Corp stating that the noise is a normal sound from the car and after a Massive email went out that states they are aware that the RLX has a compressor issue that brings loud noises and it's not normal. And today I received a letter from Leticia saying that's it's a normal sound. What a great lie. And put the blame on Automax of ATLANTA where I purchased the car. Whatever it's still under warranty.
Please do your research and leave Honda alone. Some of the Honda cars may look great and some may get you to point A to point B however it a poor choice of a car... Real talk... When I purchase my car I had to go out of NC to find the RLX with the Advance package and the Kell Sound system and the nearest one what I was looking for was in Georgia outside of Atlanta. And it was called Automax of Atlanta...
I purchased the car and had it delivered to my home in Charlotte and was so happy. That's until 1 week after having the car it wouldn't start for several days. I TOOK IT TO THE ONLY ACURA DEALERSHIP WE HAVE AND THAT'S HENDRICK ACURA. They replace the battery under warranty and got it back and had it for 3 days and still wouldn't start some days. Took it back, they put a new starter in it under warranty and explained to them I still had some concerns and it was My AC AND HEAT noise along with loud noises from the rear end of the car. I took my car into service at least 6 times in 2 months. And the 1st time they didn't hear anything and the 3rd time they heard the noise in the ac compressor and replace the ac coolant line and told me that coolant was leaking and flowing out... Still don't hear the rear end car noise though.
Got the car back and the noise was still there but not as loud. Took the car back and finally was told they can not fix it and Honda is working on it. I even have it on paper saying there's no fix and I received this letter. I hope that NCDS makes them repurchase all RLX and all Honda with compressor issue or whoever can authorize it. This just shows you aren't nothing to these Honda makers.

I brought my car to do a oil change and they did not do well because they turned the screw and it got too tight so it got a leak. I have to fix it myself and it could of cost me about $700.00 because they don't want to be responsible. This is the worst experience of my life.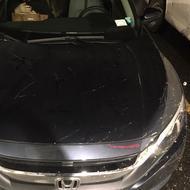 I just leased a 2016 Honda Civic LX (Cosmic Metallic Blue) in November of 2016. I did not realize what a bad paint job this car had until the first snowfall. Fast forward to around January when the first snow fell in NYC, I drove to the nearest Walgreens to purchase a couple of things and the bright lights of the parking lot exposed at least 20-30 scratches ALL over the hood. Then with the next snowfall, more scratches on the roof of the car, the trunk and the side doors! This has NEVER happened to any of the cars I'd previously owned, both new and pre-owned. Before this Civic, I had a 2013 Honda Accord that did not have this problem AT ALL throughout the duration of my lease.
I REALLY wanted to like this Civic because of its new look but now with the amount of scratches on the car, it doesn't even look like I bought it 0 miles off the lot. I went back to the dealership (Millennium Honda in Hempstead, NY) to see if they could do anything for me, but of course, they refused any service, not taking blame for this botched paint job. All they offered was something to benefit them which is to trade in this 2016 Civic for another 2017 Civic with $4,000 up front. WHY would I do that when the paint job is just bad and NOT my fault at all.
I really don't know what else to do with this car and would appreciate if Honda took responsibility for this failed paint job. I took it to a shop and the guy said that the paint on my car was SUPER THIN and that's why it came off so easily. I'm pretty sure I got a car with a defective paint job. All I'm asking is for Honda to step up and take responsibility for it, and they'll have a life-long customer; if not, the next car I finance or lease will NOT be with Honda.

In the past month my 2015 has had battery issues. Had to get car jumped a total of six/seven times in one month. Took car to Honda service department to have diagnostic. Per customer service battery is good and can't get proper reading if car is jumped. Advised to have car towed in if this problem occurs again. Little upset because I have little children and would never want to be stranded with my children do to their safety. Called corporate office, told them what happened. Made them aware that this is a safety issue. Referred me to case manager who told me that I would have to follow Honda service department suggestion and have car towed in.
Next week car wouldn't start. Had car towed in to Honda who then did diagnostics and found battery was defective. Put new battery in car. Two days later (today), same thing car wouldn't start, Car towed back to dealership. Very Frustrating. Tried to get loaner and told all out and there was nothing they can do. Meantime losing money because hanging in Honda most of the day. Called corporate office and told them my dilemma and not being satisfied with service. Brushed me off and said that a case manager will return my call in 1 business day. Still no transportation to work. Not even reimbursement for rental. Not happy. Terrible customer support.

2016 pilot radio - The sound is not clear, I have 2,000 miles on it. Dealer says it's fine, now drive around in a white car with black letters on the back saying new car radio is crap & dealer says it's fine.

I left Detroit Metro Airport at 6:30 p.m. after a flight from Mexico with my kids. My Honda Odyssey had 1,500 on it - less than 1 month old. I got a flat tire at Ford Road and 269. I had paid for tire and wheel protection (as well as roadside assistance) so I thought, no big deal. I pulled into a sketchy gas station and called Honda Roadside Assistance (RSA) at just before 7 p.m. The guy on the other end asked for my make and model number (and VIN) and asked if he could use my phone to geolocate me. I said fine. I still had to read him the address of the gas station THREE times and he sent a tow truck from 40 minutes away. This is Detroit, mind you. There are tow trucks on every corner. I called the tow company and they said they could be there at 8:45... I had two children with me.
I asked the Honda RSA guy where the spare tire was located so I could change it myself. He said, "Do you have a spare?" I said, "I have had this vehicle for 3 weeks. I don't know. I was hoping you would." He said he would, "Pray for me." I don't think prayer is a course of action. He also told me to check the "trunk of the car" for the spare. I had to tell him that minivans don't have trunks. He asked if the spare might be "under the car." Again, I said ... it's a minivan, not a car. I asked it he had access to the owner's materials online. He said, "I don't think so." Before the tow truck could arrive, I had: Foraged behind a dumpster for stones to brace my van; Consulted the owner's manual for instructions; Found the spare and jack; Changed the tire.
This was awesome considering the RSA guy told me they would only tow me to the closest dealership (60 miles away from my house) and leave me there if I couldn't change the tire myself or find an Uber/Family to take me home. The only other option was to pay $5/mile for a tow back to Lansing. Wait... Whaaaat? I thought that was why I had RSA??? I changed the tire myself. They called me three times on the way home to tell me the tow had been delayed. I took the wheel/tire to Honda today to get it replaced. They will, indeed, replace the tire... But not the spare. The spare specifically says "for limited use only" and says "no more than 70 miles." At this point I have 100+ miles on it. I want a new spare, too. They said they would replace it if it was punctured. So now I have to wait until I'm double stranded to get that stuff replaced. STUPID, just stupid.

I had visited Boch Honda West for sales inquiry. We felt really bad after listening to the way the sales Manager Mr. Eric treated us, he was so rude and this attitude of your sales team head has made my brother to decide on another brand, you have lost a loyal customer who has been using honda all this days (I know this sales people don't care about this). This is a bad example that a salesman can set, I am a customer you need not treat me like one, can you people treat as humans and talk decently. Arrogant attitude from their sales staff is something that was so shocking.

Purchased a new Honda HRV. Vehicle continuously would not start for no reason leading me stranded. Vehicle had to be towed to the dealership multiple times and all they could tell me "was it had to happen with them". Battery was never the issue. Honda replaced the battery and still same issue over and over again. Had to trade the car with less than 32,000 miles on it as I could not get the issue resolved and car was nothing but a nightmare with this issue.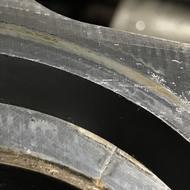 I purchase this vehicle in the Spring of 2007 at Honda of Midlands in Columbia SC with 56,000 miles... this was a certified used vehicle with 7 years or 120,000 miles warranty, I purchase the service warranty and religiously took it to the sister dealer in my city. About Mid Feb 2017 I took it for service and they need it to check my engine light as it was on. The tech check the pressure of my cylinders and found #2 to have coolant coming from the wall of the engine. Also, need to repair my seals and other miscellaneous items. Little that I know that the tech found a crack between the wall of the coolant and the engine block thus needing a new engine. Granted I have 158,000 miles on it and no longer has a warranty. Honda told me NO canNOT help me and the dealer ask me for $5,000 for a used re manufactured engine.
This is not my first honda as I own also a Honda Civic EX with over 200,000 miles own it. The Service Manager told them that this was a rare occurrence maybe 1 in 10,000 which doesn't help me. I opted for them NOT to repair it and I picked up in pieces sitting in my garage waiting for a new engine. I'm not happy nor I want to buy a new one anymore.

My mom drives a 2007 Honda CR-V. Honda issued a recall for the driver's side airbag in early 2016 and, unable to replace the airbag, parked the car behind the dealer and issued her a loaner in February and March of 2016. After 2 months sitting at Honda, they brought her car home so it would be inside a garage while waiting for the airbag replacement. During this time, she had the house on the market so she could move closer to my sister and I as my father passed away. We were concerned that the car would not be available for the 700 mile move all along and expressed this to the dealer who told her she could drive the car all over the country, contrary to what we were hearing in the media and from the Honda itself about the Takata airbag dangers.
The house sold and we immediately informed Honda (the dealer and customer support) that we would need a car to move to Illinois. I told Tanya at Honda Customer Support we would have to rent a similar vehicle to pack and make the move if Honda could not replace the airbag in the CR-V. After speaking with Tanya many times, I was told that that we would be fully reimbursed by Honda for the expenses related to the airbag replacement and that there was no daily reimbursement limit. We rented the closest size SUV available (Pathfinder) and packed it for the move. Three days before the move Honda called and said they would be able to replace the airbag a day before the move.
I had to unpack the rental car, drive an hour to return it and take a cab back to Honda to pick up the car. We submitted the expense report for $1,292.54 for the rental, gas and cab to Honda. After multiple calls, a reimbursement check for $162.11 arrived, wrong address and wrong payee. It has not been cashed. Honda will not put Tanya on the phone and says now the limit is $32.00 a day. I have made it clear to them that I had asked her multiple times about a reimbursement limit before renting the replacement vehicle and that Tanya said no limit. Honda has blatantly lied and my 79 year old mom is out $1,292.54. I have spent months dealing with this issue. Since I asked Honda more than once about reimbursement rates before renting a replacement vehicle, my mom deserves every penny she spent on this debacle and an apology from American Honda.

Honda dealership is great. But when it comes to the actual corporation they have no value for the customer. I got a 2016 Honda Civic fully equipped and I took my brother as well and got the same car as me, so technically we bought two at the same time and within the 3rd month my car started to get system errors, brake system problem, abs system problem, anti-lock braking system problem, tire pressure monitor system problem and much more.
I took in the shop I would say 7 - 8 times and was at the shop of total of 35 days at the shop and the problem was still there. So I called Honda corporation and made a claim. The gentlemen that took my case did not call me back or anything. So I got an Attorney because I didn't know what else to do. I was missing work, couldn't take my son to school. It's been almost 7 months and Honda still giving a hard time.
I trade in my previous car. I was down $4,000 and I was fine with it because I thought I was getting a better car. Till today with downpayment and car payments I've put close to $10,000 and Honda is just trying to give me $4,000 back. This was my first new car and gave me the worse first car experience. So if you get a car from Honda just make sure it's not a lemon because I assure you they won't treat you the same way as if you where a new customer. I would never get a Honda car ever again.

I have had over a dozen issues (with most still outstanding) with my 2016 Honda Civic and Honda Canada has been using gibberish excuses to stop repairing my vehicle under my valid warranty. Be careful of excuses like "Cannot Replicate" as this is their first attempt to avoid the costly repairs associated with your vehicle. Honda Canada representatives have assured me that no photos, videos or witnesses means nothing to them, thus ignoring your concerns and complaints going forward. There is nothing you can do because they have already taken your money. Even if they lose you as a future customer, they know it is still cheaper for them than to have fixed your car under your valid warranty.
If you do duplicate the issue to only a Honda Service Manager, then they will use another corrupted tactic and deem the issue as "It's just the normal characteristics of the vehicle" and now your vehicle is fixed and they will no longer deal with that issue, even if you threaten to take legal action. They just don't care. Their tactic includes losing customers as long as they DON'T pay for your repairs. They are convinced that they can bite the hands that feeds them and still get fat. If that isn't arrogance then I don't know what is.
Unfortunately there's nothing you can do but spend thousands of dollars for a lawyer to take them court, and knowing that the customer cannot usually afford it and just gives up, they're content to have saved the shareholders the costs of your repair. But you can do something about it. Share this warning with family and friends and tell them to do due diligence before buying a Honda product. ***BUYER BEWARE; YOU HAVE BEEN WARNED***

Don't buy a Honda Pilot. I have a 2015 it was a certified vehicle that had 29k on it. I had a vibration and after several attempts to fix it. The dealer replaced the driveshaft. It did help but now when the temps are below 35 degrees it shakes and vibrates till it gets warm. I've had a lot of Hondas and this is the first one with problems. The dealer has been great and it's not their fault I have a lemon. Honda is aware of the problems with these vehicles and they need to step up and fix them. I'm going to fight this, but if they don't find a fix I'm done with Hondas and I will warn others about the problems with the Pilot.
Company Name:

Honda

Website:

http://www.honda.com/