Illinois Electricity Companies
Compare Reviews for Illinois Electricity Companies
Illinois became a deregulated state for large and industrial businesses in 1997 and a fully deregulated state in 2008. This means if you're a resident or a business owner in Illinois, you have a choice in which electricity supplier you use.
Learn about the different rates, plans, features and customer oriented programs each company offers. This will help you choose which Illinois electric provider best fits your needs.
Top 9 Best Rated Illinois Electricity Companies

Read 632 Reviews

Direct Energy offers numerous home services, including plumbing, HVAC and electrical repair. Their professionals can perform small to large repairs, making your home safer and your utilities more convenient. Find out more

Read 356 Reviews

For over 28 years, Santanna Energy has provided energy services to thousands of companies and residential customers. It offers competitive prices to residential and commercial customers across Illinois and the Midwest. Find out more

Read 226 Reviews

Champion Energy Services is backed by the clean power generator Calpine. Champion provides electricity to residents and businesses living and operating in select deregulated energy markets, including Pennsylvania. Find out more

Read 557 Reviews

Spark Energy offers electricity and natural gas to residents and businesses across the country. Pennsylvania residents and business owners can enjoy lower rates, transferrable service and referral rewards by switching to Spark.

Read 453 Reviews

Ambit Energy provides energy solutions in deregulated markets throughout the nation. Based in Dallas, it is marketed through over 250,000 independent consultants and offers cost-effective choices for energy consumers.

Read 35 Reviews

Commonwealth Edison Company (ComEd) provides electricity to around 3.8 million customers in Illinois. It is a subsidiary of Exelon Corporation, which is a leading energy supplier in the United States.

Read 50 Reviews

Constellation, formerly MXEnergy, provides electric, natural gas and renewable energy services to residential, business and government clients in the contiguous United States. They are owned by Exelon, an energy holding company.

Read 162 Reviews

A subsidiary of NRG Energy, Energy Plus was founded on and operates on the idea that customers deserve more from their energy supplier. It offers customers different pricing options, green options and rewards.

Read Expert Review
Be the first one to rate this company

Energy Me provides electricity supply products and services to a select market of deregulated states including Illinois. It provides residential and commercial energy solutions through customized packages.
Expert reviews for Illinois electricity companies

As an independent energy provider, Santanna Energy Services has been offering Illinois and other Midwestern states electricity services for over 28 years. Its competitive prices give homeowners and business owners another option to consider when thinking about saving on their monthly utility bills.
Managed energy program: Santanna's managed energy program uses index and fixed pricing to make sure you save the maximum amount on your energy bill. These rate plans prevent you from having to potentially pay more if the market trends upward.
Security: Santanna Energy has many licenses and certifications to safely operate throughout the Midwest. It is accredited with the Better Business Bureau, licensed as an Alternative Retail Electric Supplier (ARES) and an Alternative Gas Supplier (AGS) and certified by the Illinois Commerce Commission (ICC).
Customer service: Santanna strives to make customer service their top priority. Its customer service team is based in the Midwest and will help you access your online account, deal with damage claims and more.
Payment options: With Santanna Energy, you can choose from multiple payment options. You can pay by phone with a credit card or by mail with a check, money order or cashier's check with an enclosed copy of your account information.
Going green: Santanna helps reduce our global footprint by offering paperless communications via email. Customers wanting to make the switch to paperless communication can email or call the customer service department.
Best for: midwestern homeowners or business owners needing an energy provider.
Read 356 Reviews

Constellation is an independent energy supplier for Illinois and throughout the United States. It offers residential customers, small business owners, commercial and industrial companies and government agencies electricity, gas and solar solutions. It serves 2.5 million customers, including two-thirds of Fortune 100 companies, and gives back to communities across the nation.
Read More

Ambit Energy got its start in 2006 and continues to offer cost-effective choices for energy consumers in deregulated markets. It has won numerous awards, including J.D. Power and Associates' number one most positive recommendations.They have over one million active customers.
Read More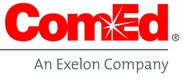 ComEd provides electricity to approximately 3.8 million customers in Illinois, which is around 70 percent of the state's population. It has been recognized for its contributions to the community and industry, including an Illinois Governor's Sustainability Award and the EEI Safety Achievement Award.
Read More

Energy Plus believes that customers deserve more from their energy supplier. As an Energy Plus customer, you can choose from multiple plans that fit your individual needs, including a green energy option using wind power. You can also earn rewards like free flights, cash back and retail bonuses for paying your bill.
Read More

Energy Me shares the common goal of improving your bottom line by offering customizable product packages, flexible contract terms and easy to understand energy solutions. It offers plans to residents and businesses in Delaware, Illinois, Maryland, New Jersey, Ohio, Pennsylvania and Washington D.C.
Residential services: Energy Me offers multiple home service plans for each service area, including fixed rate plans and a variety of contract term lengths. Having the ability to customize a rate plan saves you money and prevents your energy bill from fluctuating.
Custom plans for your business: Energy Me can tailor a custom energy plan for your business. An energy advisor will perform a thorough walk-through of your location to determine what kind of electrical output you need.
LED retrofit: Energy Me helps your business cut lighting expenses by an average of 75 percent by using LED light retrofitting. It partners with high-quality manufacturers to install a quality and ongoing LED lighting retrofit service. You can get a free LED lighting assessment by filling out your company name and basic information, including industry type and average amount spent on electricity per month.
FAQs: Energy Me has an extensive FAQ page answering common questions regarding your bill, LED retrofitting and each state's rules and regulations.
Best for: energy customers in Energy Me's service states who want competitive pricing for their electrical services.
Disclaimer
Information in this guide is general in nature and is intended for informational purposes only; it is not legal, health, investment or tax advice. ConsumerAffairs.com makes no representation as to the accuracy of the information provided and assumes no liability for any damages or loss arising from its use.