Consumer Complaints and Reviews

Do not believe in this company. They are just trying to get people money without any notice from their credit card. If you want have pain in the neck you may go with them, like I did unfortunately. I signed with them as a consultant and I paid the starting fee and 1st month website payment. And I realized that I could not do this and I wanted to stop before the 1st month over. I called them to stop and I quit. But they still charged me the second month fee without any notification, without any receipt and bill. I called them and explained. They told they cannot refund. Just wasting time...

Upon reading all these people's complaints, one thing becomes clear: they didn't renew their service with Ambit like they were told numerous times to do. We've been satisfied with them fir 5 1/2 yrs now. We've been saving 18% over what the incumbent would have charged us because we paid attention to the email letter that Ambit sent us. Thanks for reading this.

They kept my service on even when I moved and a new tenant moved into that apartment with a different energy company and they kept charging me. I had removed my billing payment information and didn't renew the service, but they auto-switched to a variable plan without contacting me and then tried to back charge me. After finally calling to "officially" cancel the service, I explained this and they seemed to agree. Fast forward 6 months later, with no other form of contact and having moved to a completely different state, I receive a "final notice" letter saying the balance owed had tripled in late fees and they were going to put a collections agency after me. All the representatives I spoke with were friendly, albeit completely unhelpful. I wouldn't recommend this energy company to my worst enemy.

Terrible! 1 1/2 hrs on the phone! Trying to shop for electricity etc! I have NEVER spent that kind of time with nothing accomplished! Spoke to 10 people, management (joke)... finally hung up on these idiots! Never again!

I have been with Ambit for two years. They always send out a letter to remind you of your contract renewal date is and they also call you. I am a rep and have never had any complaints at all. No company is 100% perfect and I have not read all the reviews but any big company has a few unhappy people. If you have any problem with any company, mine is DirecTV, however, I have learned you just keep asking for their manager until you are satisfied, and their manager etc.
I call in about a minor question that maybe I should know but they are super nice and help right away. They do not have people in customer service that you can't understand either. A big plus I think. And you have the ability to get Free electric. And as long as you keep a contract, as with most companies, all companies are in the ball park. Sorry if anyone is disappointed with them as I have not heard nothing negative. Now TXU and Reliant are terrible, they do not call or send out a letter, fyi. I believe they even send you a email.
How do I know I can trust these reviews about Ambit?
672,188 reviews on ConsumerAffairs are verified.
We require contact information to ensure our reviewers are real.
We use intelligent software that helps us maintain the integrity of reviews.
Our moderators read all reviews to verify quality and helpfulness.
For more information about reviews on ConsumerAffairs.com please visit our FAQ.

Company got me. They conned me into signing up. Been 24 hours and nothing but a nightmare of phone calls. No bosses, no managers and no help. Rudest people ever spoken to. CEO googled says he worked for Enron. Didn't they have trouble? I should have learned. Nobody will help. When you call there is a chain of command that gets worse, Carlos to supervisor Joel to Manager Adria. 2nd call I get Jennifer, gave me to supervisor Braden even though I asked for a manager. Then I got manager Adria again who almost killed me with high bold pressure. Called my sponsor and told them to remove me and not call again! Do not mess with this company!!!

Horrible company! Please do not affiliate yourself with this company and save your money. They hope that you miss your renewal each year so that they can charge you the variable rate for months, sucking the financial life out of you. Worst decision I ever made and will be moving on.

WORSE CUSTOMER SERVICE EVER!!! After being with them for a year and a half my amount per kilowatt was jacked up to .1740 from .8000 without notice. I called to have it corrected and was informed that because I had paid late two nor more time in one year they had taken me off the discounted rate. I had already paid one bill at the increased rate not realizing what was happening. They resigned me and informed me they could not adjust the bill I had already paid but they would adjust the current month. As they did.
Now I just got another bill for $470.00 so I called them and now they tell me this bill was at the previous non-discounted rate and they will not adjust it. I am moving next month and hope that they do not service the new area I will be living in. If they do I will gladly pay to get rid of them. Signed extremely disappointed customer. To all potentially new customers for Ambit. Do your research and DO NOT SIGN WITH THEM!!! You were warned...

I called Ambit today to discuss my electric bill which is approximately $60 higher than any bill I have received. After I looked online at my account I see that I missed the renewal less than 30 days ago. Instead of making a piece offering, Ambit explains that nothing can be done but I am able to enter into another contract with them. I explained to the "sarcastic" customer service rep that that would not be necessary as I will find another provider. In addition, I had two people I referred in which I never received the "referral" bonus for that I know of. So hopefully they have not signed up so I can warn them of the poor customer service. After this experience I also observed on this website that I am not the only person with this complaint (although he did get offered a 10% refund). If I wasn't a renter I would elect solar.

This multi-level marketing energy provider was started by Jere Thompson, grandson of the founder of 7-11 convenience store and a highly respected Dallas business leader. I trusted Ambit to have similar customer-centric values. For continuing to do business with Ambit after my contract renewed (and I admittedly irresponsibly did not renew), my rate went from 9 cents to 16.5 cents. For doing MORE business, I got hit with a punitive (and greedy) rate. This is absolutely Ambit taking advantage of customers -- just because they can. When I called, they basically offered me a 10% refund which was pathetic since their lowest renewal rate was at least 20% higher than other providers -- and their fees are higher. BUYER BEWARE. They will fleece you, because they can.

I have an automatic payment set up which in almost all occasions is more than my monthly bill and Ambit is more than happy to accept the extra money and keep it until the next bill and then give the credit. Last month the automatic payment was short by $37. Within 2 days Ambit disconnected my service without any notice. I actually called to report a power outage and then was informed that I was disconnected. There were a few additional fees to have the service reinstated. I think that Ambit intentionally does not notify their customers before Disconnection so that they can collect the extra fees as a means of additional revenue. Thoroughly dissatisfied with Ambit as a service provider and will definitely be taking my business to an alternative supplier.

The agent that introduced me to this company promised to give me a better deal if I showed him my bill with the company I had at the moment. I didnt plan on switching but I just wanted to get him off my back. I went ahead and sent him the bill and he gave me a better price. Before anything was said and done, I asked him if there was going to be a problem switching companies and he said no there wasnt and if there was any fees, that they would take care of it. He was dead wrong. I get a call a few days later from my previous company asking to verify that I switched and if I was aware there was a fee of $300 for early termination.
I call Ambit and they were not going to take care of the termination fee of the other company. What now? Im in 2 contracts and you can figure out the rest. All Ambit can say is that the person that got me started is an independent contractor... Okay meaning they can say what they please to get you in and Ambit is not responsible for that? Exactly that! I was shocked how they were not taking responsibility for that. I spoke with the supervisor and he just kept repeating over and over about early termination fee on the contract which I was in for 5 days. Apparently, 3 days is how long you have to go back on the contract.
The only reason I no longer wanted Ambit to service me is because when I get the phone call from my previous company, I called Ambit immediately and they did not take care of the problem at all. Who wants to receive service from a company like that? Someone who you cannot trust and will not take responsibility for their people because they are independent contractors and because you dont have record of what was said between you and the agent, it cannot be taken care of? That is ridiculous! Because the agent was not trained well enough to give me the proper information now I have to pay $250 to get out of the contract. Not to mention, I called the agent when I first heard of this and he said he will take care of it all only to not hear from him ever again.
ONE THING EVERYONE SHOULD KNOW is that my previous company MATCHED the rate Ambit was giving me. So maybe everyone should at least get a quote on how much they would pay through Ambit and call their current company and try to get them to match it. It's all the same electricity, and they are all connected, the only difference is who you are paying and how much they are charging you. Another thing, customer service will not release management's contact information and they will only transfer you.

Moving from house, I got a bill from JCPL for the amount of $2242.05 which $2172.70 was from Ambit Energy. I called Ambit Energy and they stated that I was on a budget payment plan and this is what I owe now since I am closing the account, I was never told that I should increase my monthly payment because I was using more power than I was paying for. In fact I NEVER received a letter about ANYTHING regarding rate changes, account changes etc. This is definitely a UNFAIR practice that they are using for people who signed up and thought they were saving money, instead as soon as you quit them they send you this HUGE bill you owe them. It is a SCAM!

I check my credit score and saw the name Ambit come across as a negative mark on my credit score. For 83 dollars. First off who are you? How did you get my info without my consent? I will be filing a complaint with the BBB first thing in the morning for fraud.

I received my yearly statement that they said will come and show me how much I saved over the year. I saved 36%! I am so thankful and I also received my free 2 nights 3 days hotel stay, which I couldn't believe will be free and also my travel reward points are getting collected every month and I will be getting ready for my cruise hopefully in the year. I want to thank again my friend who shared it with me and the company!!! Thank you!!

I had a lot of bad experiences with this company. If you let your contract expire they double your rate without telling you. If you have to go on month to month for any reason they double your payment. I just got solar panels on my house and let my electricity be cut off while trying to switch over. I paid the bill I owed and I paid the disconnect fee. I told them not to reconnect my electric and they did any way for a few mins. and they charged me half of the reconnect fee for that few mins. and only reimbursed half of the reconnect fee. I had several years of points built up from my electric and since I am no longer with them I cannot collect on my points. Very unprofessional.

Had ambit for gas and electric for a little over a year. Since I was moving I let my contract expire. I knew I would have to pay the non contract price. What I didn't know was that Ambit would charge over 4 times my contract price. This cost me hundreds of dollars but my total savings for the year was only $4.87. Once you sign up the system is set up that you can't get out without paying the excessive non contract price. It takes a month or 2 to convert to a new supplier. Any savings will be lost and more. Customer service was useless. I will never use ambit again.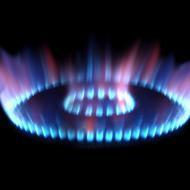 In reading the complaints about Ambit Energy, folk collectively don't understand that there is a 'variable -non contract side of Ambit... and a non-variable contract side. On the contract side, you as a customer MUST physically RENEW your own contract before it EXPIRES. That is really your own responsibility to do that if you want to keep those cheaper rates that you signed up for. Your information to your account is always on your computer Ambit energy page. It gives you an early notice that your Ambit account is about to expire. It's also a great business idea to put it in your email computer calendar ahead of time so you will know early to go on your Ambit site and freely & quickly renew your Ambit account. A lot of this stuff is pure misunderstandings. Every company in this world has growing to do but when you check out the greatness of Ambit Energy, you will find out that we are in the top ratings in the business world!

I had contract for 6 months with Ambit energy in 2012 with special rate. Before my 6 months contract expired I started shopping around for prices or better rates. Ambit was running a deal for almost 12/KW cents. I wanted to wait and see if Ambit energy will have better prices later so I waited and watched their prices because I did not want to change or switch companies. One month later after my contract expired I received a bill from Ambit energy for 24 cent/KW and bill that was just unreal. I called and ask about that special that they have for that month and still have and I was denied. I was told that this is my price and that I was out of contract even if they have better price on internet. Customer service was also awful. Please everyone, do not ever buy anything from this company.

I am currently a consultant with the company so I make money selling Ambit's services. My business started out slow with Ambit but in my second year it really turned a corner. Now I can say that the company pays me more money than I ever dreamed anyone would pay me. One improvement they have made is lowering the fee to start selling their products. It used to be $429 to start an Ambit business and now it is $75. That really helped my business grow.
With regard to customers, in New York, Ambit has heard the complaints and they have changed how customers renew their contracts. If you look on their website, you can see that new customers will automatically have their 2% guaranteed savings plans renewed to a 1% guaranteed savings plan without the customer taking any action. (If you are an existing customer who switched to Ambit before today, make sure this applies to you before you assume it applies to existing customers.)
That was one of the main complaints about Ambit on this website and I really hope and pray they extend that change to other states also. At the end of two years, I have helped so many customers save a lot of money on their bills. Even if they are only saving 3-5% per month on their bill, that really adds up over time. And some have saved a lot more than 3-5%. In the process, I have been very well rewarded by Ambit. I believe it's a win/win and I believe that this makes up for the few rough edges the company has.

Worst company I've ever dealt with. Over charges, rude customer service people, lies, lies, lies. Stay away from these people. Never keep you informed of what's going on with your bill, then over charge you for not knowing. It's a racket! They should be run out of town!

I am very pleased with Ambit Energy services. There is fierce competition in energy market. Other reviewers may have written reviews because they have different agenda. My experience is different. I renewed my contract with Ambit after a year. One must be careful about the date. Ambit is very conscious about their consumer affairs. I am getting more than 40% discount although I was promised only 2% discount. If one does not renew their contract then their rates go up. One time Ambit did not give me 2% discount and I called them. They renewed my contract and had sent me a check. No wonder Ambit is famous for its integrity and honesty. God bless Ambit.

After getting very high gas and electric bills the past few months, I decided to look into this. I checked rates with National Grid, where I pay my bills thru, and noticed the Ambit rate was almost triple. I called up Ambit where I was informed that after a year, it switches to a variable rate. I explained that it was cheaper with national grid and they claimed that they send checks for the difference in rates. I never got a check from them, even when I was still on their fixed rate plan. They also told me it would take a few billing cycles to drop them.
Call them on their bluff and call your National Grid or whoever you pay your bill. Request that Ambit be dropped immediately. Within a week I had a letter from National Grid thanking me for switching back to them. There was no waiting for Ambit to get off their ass to make the changes, if you do it for them. Plus.. if I had renewed with Ambit again, their rate was still higher, and they tried the send a check for the difference speech again. Nope! Was just curious about the fixed rate. Will never do that again!
Updated on 03/19/2016: I requested to cancel my service in February. They sent a letter dated March 10 saying they are auto changing me from variable rate to another savings plan, after I told them to cancel! They said it will take effect April 15 and I had 3 days to contact them, which ended during mail delivery. Are you kidding me? How is this legal? I already contacted national grid to drop them back in Feb. These people are tricky son of a **. I will be contacting national grid once again to make sure this does not happen and I will be calling ambit to complain about their practices. This just makes me want to really make sure they are removed from my acct.

So, I was, once upon a few short months, a consultant for Ambit Energy. I believed their mission and prices were fair. I was even a customer. Apparently, we never received our renewal information for our account. So last month and this month we received electric bills that were well over $500.00. I have never in my life paid such an exorbitant amount of money for electric. I called to get an explanation and was told we were put on the variable rate. We cannot afford over $1200.00 in electric bills and I asked to cancel, today. I was told it would take one or two billing cycles for this to happen which means we are in for at a minimum of another $1200 to this Company.
This is absurd and they are gouging people. How do they want families to survive at these prices? We live in a split level 3 bedroom home, so it is not a mansion!!! I have never felt so taken advantage of by a Company. Please whatever you do DO NOT SIGN UP WITH AMBIT ENERGY!!

I signed up for Ambit through my hair stylist back in September 2014. I was very nervous doing it because I read the reviews. She promised me she would let me know when my contract was up. Like an idiot, I signed up. This past week I received my electric bill and almost had a heart attack. It was 305.00!! I called ComEd and they said that Ambit was charging me double compared to their price. Call Ambit and they said I never renewed in September and I was put on a month to month plan that had a variable rate. They said they sent a letter. I NEVER received a letter. I quickly cancelled with them. However it take 1 to 2 billing cycles for this nightmare to end!!
Today I received my gas bill, almost had another heart attack. It's 360.00!! I don't understand how this company can get away with this. So I contacted the hair stylist and guess what she is no longer with Ambit. She said the company was full of empty promises and left and never told any of us that she left! I am so upset!!!

We have been customers of Ambit energy for approximately 2 years when our fixed plan went to a variable. Ambit's variable rate is currently DOUBLE the rate of several other companies! Not sure how they can get away with this!! Please shop around - it was easy to switch companies!

I have been a customer of Ambit Energy for several years and have never had an issue, have always been very happy until recently. Dec 2015, I received my National Grid bill and it was over $100 more than normal. I noticed that Ambit was charging more than half of my bill for the supply services. I called Ambit and was told that I never renewed my contract. I disputed this because the several years that I have been with Ambit I have always renewed said contract. I advised customer service that I never received any information on renewing. I advised that my address or my email have not changed in over 4 years. I was then told there is nothing that they can do besides renew my contract and my bill will go down. So in return I renewed said contract.
Jan 25, 2016 - I received my next National Grid bill that had the Ambit supplier. I was lied to by the company and my bill was now $342 for the month. Looking further into the bill, Ambit supply services was now $230 worth of that bill, over half. I called Ambit again. I tried to explain that my bill has never been over $150 and this was getting ridiculous and not affordable for a family of 5 on a very strict income. I was told I have used more electricity than normal. I then advised the rep that one great thing about National Grid bills are they give me my readings for over a year and in fact that it wasn't higher at all but actually a lot lower. I was then told, "well that's the bill and there is nothing we can do." I asked how Ambit is saving me money if my bill continues to be higher and higher. Again I was told that is what the bill is. I then at that point canceled my contract with Ambit.
I have a family of 5, an electricity only bill for $342 is not something I can afford especially when my bill is never higher than $150. I do not recommend this company to anyone, especially if they are looking to save money. Extremely upsetting to receive a bill that high and get no explanation on why from customer service.

A friend (who is also a neighbor) pitched Ambit to me, explaining that they had just started a new network marketing business with them. They said they had to fill a quota by the end of the day, so they'd appreciate it if I could make a decision ASAP. After they quoted me some rates, I said that I'd look into it. I quickly found the reviews on this site, and they couldn't have been clearer or more unambiguous. The only positive review I found came from one of their network marketers, who gets low-cost electricity for selling the product. That review was balanced by a review by another of their network marketers; they decided to terminate the relationship when they found out what was happening to the customers they had sold to.
These guys do offer a good rate for 1 year if you choose the fixed rate contract, but it's not the best rate you can find. Thereafter, there are widespread reports that unless the customer is careful to renew their contract, Ambit jacks up their electricity generation rates by substantial amounts (reports of doubling or worse were not uncommon). I also found the news reports of over 450 complaints to the New York State authorities regarding Ambit's failure to notify customers of the upcoming increase in rates if they did not renew their contracts, and other objectionable practices. There are also news reports about the litigation related to those complaints which Ambit fought and lost. The State of New York required them to pay a substantial fine.
The variable rates that Ambit charges customers after their initial contracts expire are NOT competitive; they are so much higher than their fixed rate offers that many consider them to constitute gouging. I relayed these concerns back to my neighbor, and their response was that it was the customer's responsibility to renew the contract. They implied that whatever happened after they failed to do so was the customer's problem. This flies in the face of the findings of the New York civil suit. In other words, "buyer beware". The Consumer Affairs website was instrumental in helping me do my due diligence on this potentially very expensive business relationship; I'm grateful to all the reviewers who told their stories to make others aware of the treatment that Ambit customers received, both in being overcharged for power, and when attempting to rectify the problem through Ambit's customer service.
Epilogue: I decided to stay with our current electricity generation provider, ClearView Energy; their variable rates average generally about the same as their fixed rates, depending on the season. I also checked with them about our fixed-rate contract, which is coming up for expiration. Since the current variable rate is competitive, and winter is one of the high-rate periods, I decided to wait until the spring when rates usually come down before entering into another fixed-rate contract.

I have been an Ambit customer for 6 months. I enrolled my small business (gas station) and my home after a friend (Jerry) said he could save me some money on my energy bills. Here are the facts that I can share. I just opened my electric bill for the month of December for my business in Southwestern PA. My bill comes from Duquesne Light Company (DLC) with Ambit listed as my supplier. DLCs price to compare is $0.0732 per kWh. Ambit's price is $0.0685 per kWh. I used 8211 kWhs in December. DLC would have charged me $601.05. Ambit charged me $562.45. A savings of $38.60 (a little more than 6%). Saving $38.60 each month = $463.20 yearly savings. (Sorry if I sound like your old elementary school math teacher.)
I am one of those people that trusted my friend who told me about Ambit and I never researched and found any of these reviews before I signed up. I'm glad I didn't read these pages first because I don't think I would've signed up and I probably would have been upset with Jerry for trying to scam me. I'm writing this review because one of my other friends found out that I signed up with Ambit and printed out all of these negative reviews and left them on my desk. Let me be the first to tell you that I am very happy with Ambit's service.
In Pennsylvania, we have a guaranteed savings plan. It is a 12-month plan guaranteeing that I will save at least 3% or Ambit will pay the difference. The ONLY thing I have to do is RENEW my guaranteed savings plan every 12 months. Thankfully Jerry did a really good job explaining this process. He actually made me set a reminder in my phone during the 11th month to renew. He also set a reminder in his phone to call me a week after my reminder and make sure I renewed. Jerry then informed me that Ambit will send me 2 reminder letters in the mail before my 12-month period is over. According to Jerry, I simply have to login and click renew or call customer service and tell them to renew my guaranteed savings plan. I feel like that is fair considering I will be saving $460 each year. Five minutes of my time once a year is well worth the savings.
After reading these reviews, I feel like the people that signed up whose rates went up after a year were probably not informed correctly of the process Ambit customers must follow. Just keep this information in mind as you read through the rest of these reviews. And hopefully your friend, who is trying to help you save some money, properly informs you about the renewal process.

Do not sign up for Ambit Energy!!! It is a scam... I just looked at my bill and they are charging me 2x's the cost per kW above ComEd. If you do not re-register with Ambit every 12 months, they do not drop you, they just charge you 2x's more. When you try to cancel, they need 2-3 additional months to pull out from being a customer so now you pay an elevated rate for the entire 3 months. I paid $183 more than I would have with ComEd just this month!!! Do not contract with Ambit... Do yourself a favor. The amusing part here is that they try and rope people into "selling" their service on the side and they tell you that you 'can' earn free energy. They neglect to tell you that you must pay $25 every month in order to stay an active sales rep!!! Who pays to work for a company??? Scam. The only reason Ambit gets 1 star from me on their rating is because it is required... They don't deserve even one star...
Company Name:

Ambit

Website:

http://ww2.ambitenergy.com/