Consumer Complaints and Reviews

I had purchased Trip Mate travel protection plan along with the return flight ticket in Qatar airlines from CheapOair website. My father was admitted in hospital after a massive heart attack. I took the flight on October 20, 2016 and reached my home. My father died in hospital after 8 days. I had to cancel my return journey which was booked on Nov 22, 2016. I called up Qatar airlines to cancel and refund the return ticket, they denied telling that ticket was booked from broker/3rd party. CheapOair denied the cancellation as one way journey was completed. I lost the money for that return ticket.
After completing my father's last rites I purchased new flight ticket and returned to my workplace on December 21, 2016. I raised claim with Trip Mate to refund my return flight ticket fare. I submitted all the documentation including my father's death certificate, hospitalization and doctor's prescriptions according to the list asked during claim submission. After waiting for three months with repeatedly calling and inquiring about the claim status, they finally declared the claim can't be fulfilled as my actual return travel date was beyond their estimated time limit with 10 days grace period. I felt disheartened and doubtful about the travel insurance business Trip Mate is doing. This time limit part of claim was never visible in their terms and conditions. Isn't it just another way to avoid payout to customers?

We had a trip planned for St. Lucia on June 5, 2017. On May 19, 2017 my husband had a stroke. We paid for our trip in full and travel insurance on October 25, 2016. Today is August 4, 2017. WE STILL HAVE NOT RECEIVED OUR REFUND. They received ALL documentation necessary to complete the claim on June 25, 2017, including doctors' orders. My next step is to let Sandals know that Trip Mate is uncooperative at best and that they should not do business with them. I am so angry right now that I had to write this review. They don't deserve any stars - not even one. If you book a trip DO NOT USE TRIP MATE. Travel insurance is for unforeseen circumstances. This was paid in full in October of 2016 for a trip in June 2017. Now that my husband is disabled we could really use the money - which was a good amount for an all inclusive vacation at Sandals in St. Lucia. I can't believe the audacity of these people.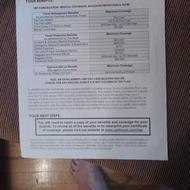 Last April my wife and I were on a trip to Africa when she slipped and fell injuring her hamstring. She had to be helicoptered to nearest city that had medical facilities. She had to be put up in a hotel room for two days. We had to charter a plane so she could rejoin the tour. When we returned home we filed a claim with our primary insurance company. They paid for what they were responsible for. We then submitted a claim with Trip Mate for the balance. In two months we received reimbursement for the plane charter, the hotel room with meals, two days trip interruption and the balance for medical bills our primary insurance didn't cover. Once we submitted our claim we never had to contact them regarding our claim. Would not hesitate to using Trip Mate again.

The last portion of my flight from JFK to Reagan DCA was cancelled by the American Airlines for no reason and they offered an alternative flight the following day that is more than 24 hours. I could not wait for the following day as I have appointment in the morning, so I drove from NY to Washington DC through Hertz Rent-A-Car. I filed the claim with the corresponding docs and it's been 2 months and no action from Trip Mate. The amount I claimed was much lesser than what I have spent as I did not keep some receipt from the restaurants but still Trip Mate failed to deliver their promises when they are advertising for their Insurance products. This is plain scam, don't buy it.

In March I had to cancel a Viking cruise for 2 clients due to a heart surgery (not preexisting) and they had Trip Mate Insurance. As of this day July 28, 2017 no refund from Trip Mate - over 25 phone calls to them and being told a different lie each time and assurance it would be settled in 5 days (been told that numerous times) still no refund for my clients. Never ever can you talk to a supervisor - I also called the main office in Kansas City and no call back there either. Worst company ever! Please do not sell Trip Mate insurance!
How do I know I can trust these reviews about Trip Mate Insurance?
854,137 reviews on ConsumerAffairs are verified.
We require contact information to ensure our reviewers are real.
We use intelligent software that helps us maintain the integrity of reviews.
Our moderators read all reviews to verify quality and helpfulness.
For more information about reviews on ConsumerAffairs.com please visit our FAQ.

This company is not an insurance company, they are just a scam. I booked a ticket to see my dying mother-in-law as I wanted to see her before she passed. I purchased the insurance because I knew something could happen to her before I flew out there to see her. About 10 days before my flight date, she took a bad turn and the family had to move her to her son's house in another state for hospice. I could not believe the paperwork they expected me to have filled out to prove that she was ill and in hospice. First of all, she and her doctors should not have to fill out anything, she is dying!!! Her family should also not have to get the physician paperwork filled out because this is not their problem! And HIPAA will not likely allow any of this paperwork to go anywhere without her signature (the signature of a very ill, dying woman!) REALLY?! This company needs to be exposed for what it is - fraudulent!

Travel protection plan for Apple and Blue Sun vacations - I mailed my package to them weeks back, called and they tell me they haven't received. Several conversations with different persons, all repeat the same answer that isn't an answer. Website looks like a large corporation, but upon asking one person I spoke with they only have 15 to 20 people? Later conversation advised not so. Now they want me to register mail or priority mail my receipts which are all in Spanish and I am clueless to what TripMate's so called translator will truthfully address. At this point I am wondering if I was sold a bogus insurance policy.

Took Trip Mate Insurance on my flight from Sydney to London through CheapOair cost $79. The return leg of the flight was canceled by the airline. So I canceled that flight and booked an alternate flight a few days different to the first flight. Asked CheapOair to transfer my insurance to the new flight. The consultant was adamant I had to change it with Trip Mate. As I found out today Trip Mate do not cancel and alter insurance plans. Trip Mate can have the $79 for nothing, but I promise you this, I will NEVER deal with Trip Mate again. What a scam. I bought this policy in good faith. Totally disgusted.

This expensive insurance ($1,000) for two was paid at the time of booking to cover pre-existing conditions. While on a trans-Pacific cruise in April/May I developed a serious asthmatic bronchitis. As a retired medical doctor traveling with a cardiac pacemaker, insulin pump and CPAP machine, I treated myself successfully with medicines I always travel with but remained short of breath with any modest activity on shore excursions. Shortly after returning home, we decided to cancel the active trip with Overseas Adventure Travel booked for this September and covered by TripMate for fear that all the activity would be too much for me to handle after this experience. OAT returned everything paid except the cost of the insurance and a $600 cancellation fee. They told me to file a claim with TripMate for the $600. I filled out all the forms, answered all the questions and carefully explained my illness to them. That was on May 17.
Several emails later they asked for an attending physician's statement and I again explained that I was self-treated. On July 17, they finally decided that they would not refund the $600 without an APS signed by another physician licensed on the Pacific Ocean stating that my illnesses would interfere with the planned trip. I wrote to them that returning $600 would be way less than having to pay for treatment and a return home from Europe in September but they ignored this and even refused to address me as Doctor **.
The company brags about their cancel for any reason policy, but it is obviously not nearly that simple -- just what you might expect from insurance companies that are very quick to demand payment but very resistant to paying even small claims. They are supposedly sending us two travel vouchers for $300 each to be used within one year on another OAT trip, but these trips are all too active for me now. Their several correspondences and one phone call were distinctly both uncaring and unfriendly. They really don't seem to care at all.

I have been trying to get a refund from Trip Mate for several months. My wife and I were forced to cancel a trip when her mother became very ill. Our destination refunded our money immediately, so Trip Mate was only liable for a few hundred dollars in air fare. Most recently, they wanted my mother-in-law's medical information. She is an uninvolved, uninformed third party in this claim. I contacted U.S. Health and Human Services who agreed with me stating a non-party to an insurance claim has 100% HIPPA protection under the law. A private attorney agreed. I gave Trip Mate until August 1, 2017 to settle the claim or I would sue them.
Perhaps several of us should initiate a group action lawsuit.

My fiancee got sick in Punta Cana in May. We spent a day of our expensive vacation at the hospital. Trip Mate just completely gave me the run around after I entered a claim, asking for more and more information. Now they want her health insurance information. She doesn't have health insurance, and I have told them that over and over. It doesn't matter, they tell me they still need an explanation of benefits. SHE DOESN'T HAVE INSURANCE, how can she have an explanation of benefits? And even if she did have health insurance it wouldn't cover her traveling out of the country, no health insurance covers that! They know that! That's why we bought the travel insurance. Obviously they are not going to reimburse me. FRUSTRATING!

This is the most deceitful insurance company I have ever dealt with -- reaching them is difficult and when you do you are given a different answer from every person you speak with. I spent many hours documenting a claim because I was told that was what I needed to do by one person and just found out that not one penny will be covered. Time for a lawyer.

The company is non responsive, does not return calls and is either incompetent or interested in avoiding any payout at any cost. They cannot be reached by phone. They do not return calls after shutting you to leave name and number. Call backs are not received. Emessages are not responded to. I found a local number to get around call center number and though the receptionist wants to help the claim processing and the appeals units are the most robotic workers ever. Very bureaucratic. Getting anybody beyond line staff is impossible. Corporate hides their number - you end up at call center. I guess I have to call the news.

I purchased travel insurance for a trip from NY to FL in March. NY was hit with Winter Storm Stella, a State of Emergency was declared and everyone was asked to stay off the roads. Our flight was canceled; we rebooked for the next day and it was canceled again. Trip Mate denied our claim because in order to receive a refund we needed to be hijacked, quarantined, our home destroyed by fire, we had to be in a car accident on the way to the airport, the airline went on strike, we were called to active military duty or our city was hit by a terrorist attack!! Honestly, Winter Storm Stella and a State of Emergency wasn't good enough to get a refund. Stay away from this company!!!!

We purchased Trip Mate insurance from Viking Cruise Lines when we were taking a trip on July 4th down the Rhine River. About a week before our departure my husband fell and Doctor said he should not go. I called Trip Mate and they said as long as we had a Doctor's note we would be reimbursed for his ticket. My sister then paid full fare to go with me because it was too late to transfer my husband's ticket. She also purchased travel insurance through Trip Mate because we still had faith in Trip Mate. I came back from the trip and filed all the appropriate paperwork twice and were denied twice. Are looking to pursue legal action. Any replies would be appreciated.

I purchased Trip Mate Insurance for a long overseas trip. I selected a pretty comprehensive plan as I knew I would be traveling for a while and in many different countries. I submitted two claims which were fully within the terms of the plan as to what the plan covers. Both claims took forever to process and it was an excruciating process to get a customer service person on the phone and receive any updates. What's even more infuriating is that both claims were denied for no good reason. It then took me another long process to appeal the decision, which was again denied. What a colossal waste of time, money and energy. I highly suggest you do not use their service.

I bought Trip Mate Travel Insurance through AAA for our trip to Italy. We were celebrating our 50th anniversary. In Italy I became sick and had to see a doctor and also get some prescriptions filled that the doctor recommended. Total bill for both were $175. I filed the claim to get my money on 11/14/16. My own insurance company Cigna reimbursed me for most of it. Trip Mate was responsible for about $45. It is now June 2017 and this company has not paid me anything after I followed their instructions on how to get them to pay the $45. They do not return calls or answer their phones and if you're lucky enough to get someone to answer the phone they do not tell you the truth and constantly change their stories.
My question is with all these complaints why is this company still in business. Also AAA will be hearing from me about recommending this travel insurance company. The travel agent also tried to help me recover the money and they never called her back and she also could never get a real person to answer the phone. This company is truly a crooked and is running a scam on travel insurance.

This company is a SCAM. I got additional insurance on my flight and it said it covered flight cancellations (it said this in the screen and also in multiple emails sent to the customer). Yet when my friend was in a car accident and I needed to make changes I was told unless I had a doctor saying she was too sick to travel in an official document I would not be reimbursed for any changes.
I'm not sure how this service is legal as the service they provide is drastically different from what they advertise. What's worse is if you make a complaint with the local BBB they know the company by name and have representatives from BBB on a first name basis with their company. Yet with this knowledge of a history of complaints the company is still accredited from the BBB. Just don't waste your money with this as you can't cancel like they say you will be able to. No one will really see this because they don't tell you it's a third party insurance company with shady rules until after you make the purchase.

They have a very poor or worst customer service. I have filed a claim on March and until now I have not receive my claim. I was told a week ago that I'll receive my claim after a week after check is printed. It's been a week now and when I called earlier they told me it was not send out because it will take another two to weeks to mail it... The representative that I talked to named KAREN told me some excuse about their system. Friendly advice don't purchase any protection plan from TRIPMATE!! They will just give you a headache.

There are reliable travel insurance companies but AVOID THIS ONE! My Flight in February was canceled. There was a blizzard and the entire airport closed down. I have all the documentation. It is now June 7 and NO REFUND YET!! They have stonewalled me for four months! Online: "We are unable to locate your claim." Telephone? Wait time 15 minutes, I waited, and then -- nobody! Have spent endless amount of time on this and now must spend more time filling out forms at Better Business Bureau. When will they shut this operation down??

Because of the commercials and integrity of this company we did not hesitate to enroll in Trip Mate Travel Protection Plan. Upon trying to cancel the trip, which we thought was covered for any reason, we were told that it would be $100.00 per person and $1438.00 for the Trip Mate insurance. Their reasoning was that since we would have to pay Viking Cruises $200.00 for cancellation that we were "using" the insurance and that it would be activated. We did not receive any information regarding a time frame for cancelling the trip so that we could get our money back regarding the insurance. BE AWARE and do not buy this insurance. We are very disappoint in this scam.

When cancelling a Viking cruise, they told me that the insurance was not refundable, although we bought it so we could cancel for any reason. We are out of $1436.00. This company could not be found on any BBB website. Do not use this insurance company. We bought it without question because of the integrity of Viking cruises. We did not receive anything in writing that would alert us of the facts of cancellation of the trip. What a rip off.

Their customer service sucks!!!! I paid for my premium in a timely manner for a policy that says you can cancel for any reason. I unfortunately due to illness that could have ended my life I was unable to travel. I sent them over 30 pages of documentation of the hospital stay, the claim form, doctor's statement, hospital bill, copy of invoice where I paid for the cruise and for the insurance. One month later I still don't have my money!!!! Viking River Cruises should partner with someone else because these people suck!!!!

My wife and I worked with Tenon Tours for a trip to Ireland and England to celebrate 30 years of marriage. The trip of a lifetime. We were delayed leaving because of weather, flights canceled out of Norfolk. We lost the first day and a half and had to spend on a taxi and train in Ireland to catch up with tour. On the last day of the Irish part of the trip a family emergency caused us to leave early missing the last day in Ireland and all 6 days in England. Tenon Tours was little help getting back and the CIE people just reminded us we bought the tour from Tenon not them.
At least we knew we'd get a little back as we bought trip insurance from Trip Mate on the recommendation of Tenon Tours. Should have checked the web. They do not answer the phone, they do not return calls and the website is useless. 5 phone calls since we returned on April 12th. The local consumer agency should be there to close them down, and put everyone associated with the organization in jail for fraud. I have a new hobby, calling them every day to at least help others avoid a complete waste of a company.

We had to cancel our Hawaii trip in Jan, 2017 due to illness. I started the claim process Feb 7, 2017. We had CSA for the cruise ship portion and Trip Mate thru CheapOair. CSA was no problem getting our claim money within a few weeks... HOWEVER, I called Trip Mate, to make a claim for the airfares (called SEVERAL times and left my phone # to call back, one of their options, NO return call). FINALLY I called back and waited almost 1 hour for a live person.
Started the process, for 3 different air trips, (1) for Phila to San Diego, (2) San Diego to Las Vegas, (3) Las Vegas to Phila. I sent ALL information, which were 3 different claim #s. It took weeks of trying to contact them, I sent ALL info by FAX. Then Finally I get a check dated 3/24/17 for the #1 air trip to San Diego. More phone calls in April... Got notified by mail that they were waiting for information...
I RESENT the information, BUT THIS TIME I sent 2 packages by Certified Mail EACH one had a separate claim in it with a note telling them to check their FAX records. On May 10, 2017 I received checks for the # 2 airfare (however it looks like the amount was about $30 less than expected). I'm tired of fighting with this company and will take the less money... However as of May 29, I still have not received the last check. I WARN everyone to NOT USE this POORLY RUN COMPANY.
We just took an ALL inclusive 7 day Apple trip to Riviera Maya Mexico but got sick again and had to come home early. I looked at the Apple Insurance information to call about a claim and JUST found out it was TRIP MATE. I would have not taken the Apple insurance IF I knew it was thru Trip Mate. I would have purchase CSA!! At my age (73) and health, I can't stand the aggravation of going thru the same ordeal again. I just might have to deal with losing the $1500, an expensive lesson to learn about checking the insurance company out BEFORE you purchase it!!

We were in Mexico in Feb 2017, we booked for two weeks and took the insurance. We had to come home a week early due to my husband being ill. We had to pay an additional $200 to pay for flight change even though it was a charter flight. He saw his Dr. the day after we got back, I filed a claim with Trip Mate. We supplied all the information they required and now about four months later are still getting the run around. He had extreme swelling in the groin area and now we know he has cancer and the Dr. has written a letter stating it was a good thing he was seen ASAP but they don't seem to care. The resort gave our room away right away so they have gotten paid double. THIS INSURANCE IS A FRAUD! We all need to report them to the better business bureau.

As I read the other reviews I see a familiar pattern occurring in with Trip Mate charges a very high fee ($700 in our case) then refuses to honor its contractual obligations. My boyfriend purchased Trip Mate insurance for a trip in Feb. 2017. In November 2016 he was diagnosed with throat cancer, which has one of the most severe and painful treatments of any type of cancer. He contacted Trip Mate during the appropriate period and supplied them with endless documentation, including the lengthy report they required from his oncologist.
Like others have expressed, Trip Mate kept requiring more documentation over the 6 months from which he filed his claim -- only to be denied any reimbursement. What reason did Trip Mate give? They said he didn't have a sickness! If cancer isn't a sickness, then what is? They said he could have gone on the trip despite having documentation from his oncologist that he would require two months of chemo and daily radiation treatments from Jan. to March and wouldn't be able to travel until after July.
The radiation and chemo required for this cancer typically requires a feeding tube, and two months after the treatment my boyfriend still can't eat solid foods and requires Ensure to survive. Needless to say, this fraudulent company has caused undue stress during a time in which he is fighting for his life. Naturally, he would have much preferred to be on our planned vacation instead of in a cancer ward. I am completely disgusted by Trip Mate and don't understand why they haven't been investigated for fraudulent and deceptive practices.
Trip Mate seems to imply we can get vouchers (I can't be sure because the letter is so badly written). This is not appropriate because 1) we were offered the same voucher by the tour company without having to shell out the $700 we paid Trip Mate; 2) as a cancer patient who still cannot eat solid food, there is a strong likelihood that he will not be able to travel before the voucher's expiration date.
Someone on this site recommended filing a complaint with the insurance commissioner, which we are doing. I highly recommend everyone who has been ripped off by these con artists to do the same. From the very badly written letter we received (bad grammar, many words capitalized that should not be, such as "You" and "Your") they try to make their communications look like legalese, but in fact, are just uneducated people writing these documents. I would also suggest all people who have been scammed by this company look into filing a class action lawsuit since so many of the stories are the same.

You have been warn - look at all the reviews, they are very consistent. I went on vacation late January and had to go to the emergency care center on site. I submitted my claim as soon as I got home which was very early February. Each time I follow up they say either they need more information which they have or it is under review. I am also constantly being told the claim is being expedited (which it is not) or a supervisor will call back which does not happen. This company does not care about anyone. They continue to lie and you get the feeling they do not want to pay out any claim. This company is a scam and I will never buy travel insurance again - I am surprised with all the complaints they are still in business. If there was a way to give less than one star, I would.

I recently purchased travel insurance from Tripmate.com. However when I was unable to travel and notified Trip Mate as well as filing and providing all required documentation, I was denied 45 days later. It seems like someone has to actually be comatose to qualify for their claim...

My flight was canceled due to a blizzard, and I lost my hotel payment for the first day of a planned stay in Quebec City. I purchased travel insurance against any such occurrence from Trip Mate Insurance. After filing a claim for $94.00 I heard nothing for weeks, and the online site gave me no useful information. After about 6 weeks and my multiple follow-ups, Trip Mate denied my claim with no reason given. Do Not Purchase Trip Insurance from this Company. It lacks all customer care and simply denies claims.

Matthew BrodskyInsurance Contributing Editor
Matthew Brodsky is an established expert on insurance, having written hundreds of articles and other pieces of content on the subject, interviewed countless practitioners, and attended dozens of conferences and events. He served as an editor at industry magazine Risk & Insurance for six years. More about Matthew→

As the first company to waive the pre-existing condition exclusion, Trip Mate Insurance demonstrates its commitment to making every vacation as perfect as possible.
Online claim reporting: Not every area has cellphone service, so being able to put in a claim online can get the ball rolling faster.
24/7 Customer service: Emergencies can happen at any time, so you want a company that offers around-the-clock customer service.
Global XPI is included: During a health emergency, a physician may not have time to wait for medical records, so having everything available through this third-party service can make medical care a seamless process.
24-hour concierge services: Find out about immunization requirements, exchange rates or passport replacement at any time.
Buy through your travel agent: Trip Mate Insurance is available through thousands of travel partners and retail locations.
Best for Party animals, adventurers and family trippers.
Trip Mate Insurance Company Profile
Company Name:

Trip Mate Insurance

Address:

Trip Mate, Inc. 9225 Ward Parkway

City:

Kansas City

State/Province:

MO

Postal Code:

64114

Country:

United States

Website:

http://www.tripmate.com/