Consumer Complaints and Reviews

Tuesday May 30th, I fly into Ottawa. It is 12:50 AM and we are late, late, late as the plane was delayed, delayed, cancelled and changed. Sitting in Toronto, I call National to inform them of my flight change and the fact I may be close to their closing time of 1 AM. They assure me that there will be no problem, change my flight in the system and say that this will now be visible to the operators in Ottawa, not to worry.
At 12:55 I am getting off the plane, calling National again, saying "please don't close I am coming down the walkway now and I will be there shortly." Once again an understanding agent says to me, "no problem. How long will you be?" I tell him about 5 minutes. I go as fast as I can with my sore limping gait. I bypass luggage because I can come back to it. I round the corner at 1:02 and you guessed it - National is closed up tighter than a drum. Less than impressed I call National as it is 1:05 in the morning in a city that is not my home and I feel like I have done everything right. They are less than helpful telling me that the other locations in the city close at 6 PM...wow - great customer service.
Then they ask if another rental agency is open...which they are, but I have already determined there is nothing they have they can rent me that I can drive...because they are sold out. I get so frustrated I finally say goodbye and hang up. Next day I call, and I get hung up on. Then I call again and finally I get some good customer service from Angela and she assures me that I will get a call from the regional manager. You guessed it again. NADA. No one word...no follow up. I have to say, normally I love National, but all I can say is when you are in OTTAWA ON, DON'T DO IT - rent from someone who actually cares.

I have always rented from this car rental company. All of a sudden drivers carrying Alabama drivers license are now required to come up with a deposit of $200.00 in addition to the price of the rental. It is very strange though that only Alabama drivers are required to do this. I think there should be better ways to handle whatever loss the company is subjected to without inconvenience to customers.

We have been renting from this particular location for more than a month, only because they take debit cards, and we don't own a credit card. They are super nice. Today when we truly need one to go to my mother in law's funeral, I have them all that was asked for, license, car insurances, and check stubs. My husband is on permanent disability and I am too but the older gentleman there wouldn't hear of it, he refused all docs due to needing a check stub but I explained that my
husband is on disability, but he said they need a credit card now. They confuse people. They only accept credit card now, but will take a debit from those who fly out. Cry confusing. I want them to know the bad situation they have put us in.

Charged for repairs to car, that did not do. I rented a car from National Car Rental in January of this year 2017 in Victoria BC. I always rent and love the Kia Soul car. That vehicle pulled into the lot when I arrived to rent. It had lots of km, but wanted the car. I did not check underneath the car, and that is not the process, but this is the very beginning of my issue. About a week or less into my rental, I took the car back to Mike ** at the Agency Rental Lot. The Emission Control Light was on, and I indicated this to him. He was not nice to me, could only focus on the gas that I must fill the tank when returning the car. I had no intention of turning in the car.
I did go get gas, he then wanted me to take the car to the Kia dealer to see why it was on. I determined that is not my position in a car rental. I was right in his lot and the dealer around the corner. Couple of days later Mike informed me I would be charged for $670 in repairs. I had run over "something" and later the story someone hit my back end with a trailer hitch. Nothing happened as that, I drive all the time and know if I would run over something and rip the total bottom of the car off and the emission control box.
Short of it all he charged me, I am out $670. I have placed a complaint in on their so called Customer Service Complaint System and ended up taking a lot of my time, to get nowhere and yes I will pay the cost. This is horrible cost, and I did not do this. Did his lot person do this before I got the car, something is incorrect here. I am an honest person and have never looked under a car before renting, and not on the sign agreement the perimeter is the only focus when taking a car.
I am upset with the time spent on this, all my time. Mike ** has not listened to anything I have stated, and will never or my family or friends ever rent from National. You are done as a company, very unhappy. Not one live person has contacted me through all of this. Unreal in this day and age. National you are done, and your Customer Service is a waste of time.

I have called several National offices about this receipt. I called April 3rd concerning the mileage on the receipt. It says the customer drove 530 miles over the course of 1 day, when the car was only used from the airport to a store, and returned to ATL. When I first called customer service, they were helpful and sent it over to the team that handles disputes, assuring me they would respond soon. Today, 2 weeks later I called again to get an update. The ticket is still open and I was transferred/asked to call 2 different locations. I was put on hold for quite a while. Finally I called an associate at McCollum who said he can re-send the ticket problem to the team, but this was done the first time and nothing happened. This has been a difficult and laborious process. I still have no answer and this charge is sitting in the expense report and unfortunately I still have no update.
How do I know I can trust these reviews about National Car Rental?
792,868 reviews on ConsumerAffairs are verified.
We require contact information to ensure our reviewers are real.
We use intelligent software that helps us maintain the integrity of reviews.
Our moderators read all reviews to verify quality and helpfulness.
For more information about reviews on ConsumerAffairs.com please visit our FAQ.

I realized 5 days after we returned a rental car that my son had left his prescription sunglasses in the car. I contacted National Customer Service and was referred to their Lost and Found website (nationalcarlostandfound.com) and was impressed immediately, gaining hope I may locate the lost sunglasses. I easily submitted a Lost Item Report online describing the sunglasses and case they were inside. Within ONE HOUR I received a call and email that my item was located. Very impressed!! After speaking with the customer service representative coordinating the shipment of my lost item to my home, within 90 MINUTES I had a email receipt, including tracking number, for the shipment. I am amazed and thrilled by the quick service regarding my lost item. Good job, National Car Rental. Thank you.

National Car Rental, you should be ashamed of yourselves. I was creating a vacation budget before my arrival to Mexico. I called National and asked about the insurance options and rates in Los Cabos, Mexico. They stated that they have no insurance information or insurance prices that are offered and that a deposit is never required for a full coverage insurance purchase. Unbelievable! National offered a $20 per week rate through Priceline.
Upon arrival, reality had been revealed. OK people, here is the real deal... I was presented with a $20 per week rate which was true. Full coverage insurance was a whopping $800 plus a $300 deposit. There are three levels of insurance offered. If I selected no insurance, I would need to place a $1500 deposit onto the rental. Even the most basic insurance required a $1500 deposit.
A very nice couple that I met had also reserved car from National. The gentleman from the couple was facing the same dilemma as I. When he approached me at the counter, my National sales rep proceeded to badger him for trying to compare his insurance rate offer with mine. I was shocked at the rep's behavior. When I declined to accept the vehicle, the sales rep refused to let me take the handwritten insurance offer with me. What is going on here? What kind of scam is this? Low rental rates are offered with extremely high insurance plans and deposits. I don't know if Hertz or Avis did the same, but I will never trust National Car Rental again. There is no excuse for this. How does a multinational company not know what is going on with their branches in other countries? Because of this, my travel plans were ruined by using buses, taxis, and shuttles. I gave National Car Rental 2 stars because at least the $20 per week rental rate was actually a reliable deal.

I made a booking for a car rental through Hotwire for National in Yellowknife. When I got to the counter the customer service clerk insisted that the price was double to what Hotwire had given us and pretty much said if you want the car you have to pay the higher price. We tried to reason with her but there was no reasoning. We paid the rate and asked to be contacted by the manager to sort out the overcharge. I was promised on Monday I would get a phone call. 5 days later, still no call. National is such a big company you would think they would put their customers first. Not at this location. I will never use National again! Whatever happen to the customer is always right?? Especially when they have documentation to prove it!

I was not happy with the online van configuration selection. Once on the rental lot I was allowed to canvas all vans available. A service lot worker asked what I was looking for and I explained. He went off to check and came back to tell me what I wanted just came in and he had it cleaned and available to me in about 15 minutes. The Chrysler Pacifica was more than I expected, even changed my mind about vans.

We rented a car for travel on Vancouver Island, Feb 10 to 12, 2017, we were only there for 2 days. Our visit was on the heels of a very large snowfall to the Island. We returned the car at the airport for a morning of Feb 12, for our return flight at 11:10 am. At 5 pm that night, back home 1400 KM's away, we get a phone call telling us there are 4 or 5 rock chips on the windshield, and that they occurred during our rental and that we needed to pay for a new windshield. The employee insisted that we set up a claim with our own insurance company to get the windshield replaced right away.
With no one around at 8:30 in the morning to check the car in, we left the keys in the drop slot and the papers with the gas receipt on the counter, as instructed by all signs at the desk. The Manager in the Nanaimo office stated that she looked back on ten rental claims and "none" were for the Windshield. She claims they replace the windshield every time there is a rock chip. I find it totally unacceptable, to call and assume that someone would pay immediately for something like that. I feel that this is a company trying to take advantage of a non resident person.

I rented a car from National Car Rental to drive from Atlanta, GA to Columbia, SC. I turned the vehicle in at the Columbia Airport undamaged without the person receiving the car noting any damage. 10 days later I received a letter saying the vehicle was damaged when I turned it in. It was not damaged when I turned it in. I have disputed the claim for 2 months but they still insist that I owe them almost $5000. They sent me photos of the damage but it must have happened while they moved it around in their car rental lot because the vehicle was not damaged when I turned it in to their agent.

On Wednesday Dec. 7 I went to pick up my rental. It was prepaid by a corporate ACC. I went to the desk, showed my res. for a mid sized car. He told me they were out of mid sized cars. He offered me a upgrade or bump up as you call it. I asked again will the price remain the same. The response was no additional charge. Everything was fine. The car was great until I was told by my company that I had to pay for the upgrade. I don't know whose fault it was but I feel I should not have to pay for the upgrade.

I am a regular National Car Rental customer. I rent a car a minimum of 3-4 days per week, and have always rented from National. I have always preferred the ability to select the car I desire from those available in their Executive Emerald Club aisle. This week I rented a car at Midway Airport in Chicago for the entire week for business. Unfortunately, my mom grew ill and I had to miss my flight home to Indianapolis. I immediately called National to see if I could drive the rental car to Indianapolis. The operator informed me there would be an upcharge (which I expected) and the total for my car rental with all additional fees included would be $350. I returned my rental to the Indianapolis International Airport rental facility and received a receipt for $521.52!
The National employee at the airport told me they included a mileage fee totaling $150.00. I was NEVER informed of this additional fee when I extended my rental and asked to return it to Indianapolis. The employee in Indianapolis informed me he would keep my ticket open and I should call National and he was certain they would remove the additional mileage fee. I called National and spoke to a woman who did not speak English well. She was difficult to understand. (Does National use a foreign service center to handle their calls???) She informed me that she could not review my rental as the ticket was never closed, and told me I would need to return to the airport to close the ticket and then she could review my charges!!! WHAT???
Shouldn't the Customer Service department try and service the customer? I was shocked she was telling me it was my responsibility to close the ticket. Especially when the agent at the airport told me otherwise. I asked to speak with her supervisor. I was patched through to another person who did not speak English very well. (Again, I wonder if Customer Service is farmed out to a foreign country.) This gentleman was able to open my ticket. He informed me the miles were added to my charges since I changed my ticket to a one-way rental. (Again, this comes when NO ONE informed me of the additional charges.) I recommended he find a way to remove the additional mileage charges or National would lose a customer. He said there was nothing he could do.
So, as of today, a very loyal and supportive customer, who rents from National weekly, will take his business to another agency. National just does not care and does not offer any customer service support. I am quite certain someone decided to save a few bucks and have Customer Service handled by a foreign company. Unfortunately, by saving a few bucks, their customer service is being handled by people who do not communicate well and have zero ability to take care of problems that are their own fault. I'm very disappointed and amazed, and quite frankly a bit sad. So long National. You have the ability to be much better.

I rented and returned from 2 different locations. I do this quite often as a business traveler and in fact, rent from National several times a month - "Exec Elite Member". At the time of rental this time, they gave me few options of cars they could not have returned back - they asked me to accept a premium vehicle which I never rent. However, I accepted their request since this car would return elsewhere. Upon return of the vehicle, I was charged an extra $250 fee for the return of a premium vehicle to a different location. I was never told of this fee and would have not opted for this had I known.
I have gotten nowhere with the multiple customer service agents I have spoke with. They are unwilling to budge on a $250 fee for a customer that spends $20k a yr on their rentals. And I assure you, this is not about the money - this is about customer service integrity. So, goodbye National and Enterprise - looking for a new rental company - beware of their hidden charges.

Rented a car from Alamo for my visit to Aruba. Once arrived I was told there wasn't a car available so I was walked over to National. After waiting in line for a long time, I was given a car that should not be for rent. It was banged up all over the place, smelled, and the truck did not open. On top of it, the woman spent over 20-minutes trying to record all the dents and scratches on the car. I asked her what's the point b/c you can never record all the issues with this car and she agreed and laughed... wasn't that funny to me... Corporate National called me and mentioned I would receive a call from the Aruba National car service for some sort of credit which never transpired. Worst rental car experience I have ever encountered. National should be ashamed. I will be renting from Hertz or Avis for both my business and personal needs from now on.
UPDATED ON 02/21/2017: National did contact me and offered a one day free car rental for my terrible experience of a 10-day car rental from the office in Aruba. After I mentioned that wasn't acceptable they offered 3-days of a car rental in the US. The car should have not been on the road in my opinion. I asked for them to make good for half the amount of time which would have been fair (5-days). They mentioned that wasn't policy so I express that they could keep their free day rental as I'd be renting from a competitor from this point forward. I thought it might have been just a bad experience at the rental site but this proves National is a very poor run organization only focused on money and not the customer. Beware!

For the second Holiday break running, National is trying to charge mileage for a rental that specifically says in the contract there is no mileage charge. We checked on pick-up at Bradley Airport, Hartford and were assured there was no charge. And the contract clearly states that point. Yet on drop-off at Logan Airport in Boston the mileage charge was on the receipt - just like last year when we had to argue at a counter for 20 minutes to have the false charge dropped. This is fraud and it's now time for us the consumers to bring in the police. It's a criminal act.

I had a reservation for a week and a day. However, due to plane mechanical failures, I had to delay the reservation until the next morning. I was told the new charge would be 60+ dollars additionally. So I canceled, as I was having a difficult time with the agent, and felt I was somehow not getting through, as it was illogical to have an added cost by having to wait a day to pick up the car. The following day, I called again and was told this time that the reservation would run approximately $100 dollars more. I then asked what the price would be if I brought it back at the original "return time", and was told the price was approximately $70 more dollars than the original reservation. So by having the car 1 less day, I would be charged more.
When I was done with my explanation, the agent said he would connect me to a manager, who of course didn't come on the line very quickly. I went through the whole thing over again, only to have him tell me that's what the rates are, and he had no authority to make any changes. I commented that I would like to go up a level of management. He said that he was the highest there was, but I could contact corporate and would get a reply in approximately 5 business days.
My complaints are as follows: Lack of understanding of my situation. Lack of any authority by the agents to make things work for me due to circumstances beyond my control. The complete lack of logic in that by delaying 24 hours, I would be "penalized" up to approximately $100. By shortening the time, returning on the same day, but delaying the pick-up time would cost more as well. I think what bothered me the most was that up until this time, I have been a fan of National a have told a great many people that I am very pleased with National Car Rental. I now feel quite embarrassed by telling people how great National is. I have now concluded that I will now tell my story to anyone that will listen, and to avoid National. National is my company's "go to" car rental agency, and I will also make sure I tell folks there as well.

I reserved a car for a travel in Mexico renting it in Villahermosa and dropping it off in Cancun. They assured me there were no drop off fees (which were not included in the quote as well), but I had to pay them (293$). They apologized that I was not aware of the fee, but it was their fault. Be aware because their reservation office is not reliable at all.

I am a long time business renter from National (20+ years). I recently rented a car for a week from Charlotte expecting to drop it back there. Plans changed and I inquired about dropping it at Winston-Salem. Two separate agents (I called back I was so stunned) told me the drop charge would be over $1,500!!! I expected an up charge, but in my business this would be called usury or extortion. I am moving my business to Avis. National is inviting increased regulation. Hopefully, the CFPB will expand their authority to include the car rental business.

I made my rent a car reservation months in advance of our trip. I called several times with questions about our rental. My son had transferred points to my account and I had coupons. They would not take the coupons and applied the points. I have emails from them saying that the agreed rental price with the points deducted. I arrived on schedule to pick up our SUV. I went into Islip Airport and was denied a car. They told me on the phone prior to the rental my debit card was fine. Once I was ready to pick up the car they told me that it was not. They asked for a non-debit credit card and denied me the car. I now have a credit card and would have applied for one at my bank had I known it were necessary!!! They told me to go to Enterprise/National down the road, so we did.
National/Enterprise said they could not apply my points. Furthermore, they informed me that I could not return the car on Sunday so I had to pay for another day at $30.00 a day more than I had agreed on. Same account and they said I did not have any points because they had been applied to a non-existent rental at the airport. I ended up out almost $300.00 for a $67.90 rental. They also took a $400+ deposit I was never informed of. Thank God I had money in my bank account to cover these thieves! To add insult to injury today I received a notice that they have billed my credit/debit card for a toll, I used EZ Pass. Let the renter beware this company is a crook!!!

National definitely steals money from you. I usually rent from National for business use. When I rented a car from National for private use first time, I was told there were 5400 (KM) total free miles with a 0.2 charge for additional miles. I was 100% sure I did not know 5400 KM (I was super careful). They still charged me $400 on extra miles! Please keep a proof/record of your miles and do not just drop your car and leave. (I am an Emerald Club member, National offers drop and go service for their members.) That happened to my friend too! I am pretty sure they just overcharge because most people use them for business use and they do not check their charges. BE EXTRA CAREFUL!

My husband and I ONLY rent from National when we travel. However I have a HUGE ISSUE with the billing and service I received when we checked in at RDU. I booked our car rental on Friday June 10, 2016 for RDU - confirmation # **. It was under my name - Elizabeth **. We had our confirmation of ** printed out and gave it to the kiosk person. My husband, Fred ** was driving so I had Fred hand him his driver's licence.
We had no (Zero conversation with the Kiosk agent). Because I've never had a problem with a rental with fees on the front end, and we (like everyone renting a car in a unfamiliar location) I didn't look at a contract (and not sure we received one). We were running late. When I got home and looked at the emailed receipt, I was shocked! You overcharged me!
The kiosk person, didn't see a match with the reservation number and the name so they created a new reservation at an absorbent rate. There were no questions directed to us. They should have said "the reservation name does not match your name. Do you want to create a new reservation. These are the rates for the vehicle you are driving."
The rate I booked for reservation ** was for 4 days at 39.50/day for a total of $203.81. Without any communication your kiosk agent arbitrarily chose to not question the rental slip they had or ask for the ID of Elizabeth **, the name the reservation number is under. I have never had this kind of experience in the 20 or so years that we have customers. I want to prevent/protect others from this same experience. Fredrick ** and I have been married for 35 years and have never had a problem renting a car on either of our Emerald Card Names or Numbers. *** UNTIL NOW ***

The vehicle we were given had a foul odor in it the entire time we had it. Smelled like it could of had water damage from the hurricane. The insulation along the firewall was pulled down and hanging with the radio antenna cable just dangling. The entire vehicle was filthy. Windows not cleaned. I wanted a Ford. They said they didn't have any yet. When we went to the lot to get the vehicle there was 2 on the lot. Wished I would have gone back and insisted on getting a Ford.

My wallet fell out of my purse in my friend's rental car. When I realized it was missing, I called and they told me they found my wallet. But not before someone tried to charge over $1000 of amusement park tickets on my credit cards and stole $80 in cash. They said they couldn't give me my $80 back because they couldn't figure out who took my money because "too many people handled my wallet" or some BS excuse. So much for customer service.

National Car Rental Winnipeg - Executive Elite status, oh yeah, I'm a big deal. NOT! I don't have any expectations but I do expect good service and I've typically had it. Kyle **, the branch mgr, has work to do at this location. I left my sunglasses in the car by accident. It happens. I flew home, called them the minute I landed and asked they check the vehicle as I know where I left them. No call back.
So I call the next day to see, no notes left and the person, Kaitlyn, I speak with starts fresh with trying to assist. She checks the car, not there. They had rented the vehicle out after I had it so it's possible the next person has the glasses, probably not as they clean them pretty thoroughly. A perk of cleaning out rentals I suppose. She offered to call that person who rented after me and get back to me. She did not call me back. Enjoy the nice new Ray Bans. Karma catches up with you... and I will be sharing my experience as I have done here. This review could have been the opposite, disappointing.

When I checked my car in I was overcharged $40. The gentleman who checked me in admitted it, told me to go to the counter inside where they would credit it back. Or if I couldn't wait that he would go in and handle it later. I was in a hurry to make my flight but when to the building. No one was working inside. After waiting 5 minutes a woman showed up at the Alamo counter and worked on issuing the credit. I When I got on the shuttle I realized the credit was only for $13. I called National Car Rental and they refused to give me the remaining credit. I WILL NEVER USE NATIONAL CAR RENTAL AGAIN. TERRIBLE CUSTOMER SERVICE.

I wanted a premium SUV after last year when I got a Premium SUV in Idaho falls because they ran out of full sized SUVs. It was very nice to drive and very comfortable. This trip we were flying into Denver and driving up to Steamboat Springs CO and wanted the same comfort and features that we had last year. So I paid extra online to reserve a premium SUV so that we would have the type of vehicle that we had last year. We ended up getting put into a full size SUV and didn't get refunded the difference or anything. They were like "Here is what you get." I'm a disabled veteran with a lot of chronic pain. That is the main reason I wanted that extra comfort of the premium SUV. Instead we had a vehicle with cloth seats that had manual back adjustment and a wheel to turn to adjust the lumbar support. The suspension was much stiffer than the premium SUV we had a year earlier and made my back much sorer over the 178 miles each way.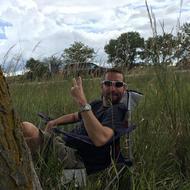 Nationals customer service is outstanding! They took my issue very seriously and made it right! Thanks, national!
Original Review
I planned a trip for my 5 friends back 5 months ago for a concert 4 hours away. We all were pumped. All 5 of us took off work early Friday and 3 of us had to take off that Saturday --- We could of easily used one of our cars, but we splurged. We got a 2017 caravan with 79 miles on it. We started our 4 hour drive at 2 pm to get there by 6 to have dinner before our concert at 8 pm. We made it almost 40 miles when we heard a horrible noise that can only be closely described as a jack brake noise a semi makes. We pulled off to the side of the road where it seized and wouldn't go any further. Most likely the transmission. I instantly grabbed the rental agreement and called the roadside assistance, at that time it was 3:04 pm.
The lady was nice and sympathetic and said she would have to call the office I got the van from and have them send out a cargo van to come get us and take us back to the airport and get a new rental. She kept me on hold during that call, 5 mins later, which felt like an eternity she gets back on and said, "I am sorry, they answered but I've been on hold the whole time and I think they've forgotten me." So she said, "Hold on and I will hang up and call them back." Then another 5ish mins pass and she gets back on and said that was what had happen. She then reassures me and said they are on their way and it would be 4:09 pm they should arrive... doing the math, that would make it impossible for us to make to the concert in time. So I called and cancelled our hotel stay and now we are out of our concert tickets which were over $300!
After that I sat on the side of the road with my 4 friends for an hour, at 4:13 I got a call from AAA -- who was dispatched from National telling me I would need to get a cab!!! They could of told me this an hour ago!!! He was nice though and showed sympathy for my situation. He told me a towing company is on their way and I am to leave the doors unlocked and the keys on the seat. I was able to get a cab and then AAA called me again to make sure I got a cab big enough for all of us and said just take the receipt to the counter at the Eastern Iowa Airport and get reimbursed. Then Campus Towing of Coralville called to make sure we were ok and they were on their way too.
So anyway the cab fare was $100 (which did include a tip). I took the receipt in to the counter and told them the issue and they guy said they haven't had any vans in weeks and asked if I were sure I got it from there?!!! Are you kidding me?! I gave him the rental agreement and receipt I had just got less than 5 hours before. He even went on to say that he wouldn't be giving me any vouchers or refunds since I went thru Priceline to get my rental because, I quote "they don't get paid from Priceline." REALLY?! Then he said, "Did you get a claim number or a ticket from AAA?" He said that I shouldn't of left the van and needed the keys and if what I said were true, roadside would of called them... I explained they did twice! He argued with me they didn't. However, then he decided he would be "nice" and refund me the $23.99 for the insurance I took out with them.
I feel completely burnt by National! I was charged $168 for a brand new van that made it 40 miles!!! AND to make matters worse, we left in a hurry when the cab came, that I am missing my makeup tackle box and NO ONE HAS CALLED ME!!! I've already left a message about it and called the tow company and they said they only hooked up the tow and didn't look in the back. FML!! Anyone else had this happen? I am so upset!

My husband had a panic attack on the flight from Las Vegas back to IL. We were set to take off and suddenly he felt like he couldn't fly. Everything was closing in on him. So we had to go back to the car rental place and try to find a car on a Friday morning in Vegas that wouldn't break the bank. So we went to National and Donna was so helpful after hearing about our problem and it was about half of any other rental place at the airport. We are forever grateful for her understanding in helping us get back home to Illinois. We have now joined the National Car Rental Club and looking forward to using it in the future. Thanks again to Donna and Lulu at the airport rental.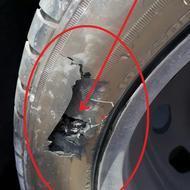 When I returned my vehicle from a 3 month rental, the member of staff from National Car in Dubai checked the vehicle and I signed the vehicle check in document. He refused to give me a copy (despite there being one) so I took a picture of it. National Car then stated there was a charge of 650 AED for damage to the tyre, however this damage was not caused by me (I drove the vehicle to the National Car office), nor was anything registered on the form I signed so I asked them to evidence this damage. They then sent me two photos, one of my vehicle registration plate, one of a tyre which could belong to any vehicle (and was clearly not capable of my journey to their office) and their copy of the check in form.
However, their copy of the form is not the same as the one I signed. Some of the information is not even in the same colour of pen. After I put my signature on the form and they took it back to their office from the car park, extra information was added to appear as though I had agreed to damage. Initially, I was told both on the phone and by email that they believed me and needed to speak to the member of staff on his return from annual leave and then would process my refund. However, later the same day, I was sent another email simply stating they would not refund the money because the damage was caused by me; yet still not providing evidence of this.
I then contacted Consumer Rights, who spoke with National Car who agreed to refund my money and the case was closed. However, National Car then called me and pretended to have no knowledge of my case and then refused to process the refund! Their new argument was that I had HIDDEN the tyre in the car, however the tyre was so badly damaged (see picture) it could have only been caused by a high speed accident or by crashing into a vehicle/object. All such incidents here in Dubai require police attendance and an accident report, however there was no such report nor any call for breakdown service. My complaint is still ongoing but my advice to you is to avoid this company like the plague! They are liars, fraudsters and will do anything to avoid giving you back your money which you are entitled to!

Lauren FixAuto & Finance Contributing Editor
Lauren Fix, also called The Car Coach, is an automotive and auto finance expert. Her understanding of vehicles has made her the "go to" person on TV, radio, print media and the Internet. She has authored multiple books and writes a column for several outlets, including Parade Magazine, NewsMax and Car Coach Reports. She is a regular guest on major news and morning shows, discussing the latest updates on cars and car financing that will help drivers make smart decisions when buying, maintaining and financing cars. More about Lauren→

National Car Rental was the first company to offer one-way rentals, computerized reservations and a loyalty program. The company is now owned by Enterprise Holdings.
Executive travel: National Car Rental focuses on providing white glove services to executive travelers, with Emerald Club options to skip the counter, choose any car from the Emerald Club Aisle and be on your way.
Loyalty program: Customers who enroll for free in the Emerald Club enjoy benefits such as skipping the counter, choosing any car from an Emerald Aisle and applying rewards points to rental days or other travel rewards. Choose Free Rental Days or your favorite frequent traveler program.
Convenient communication: With email, online, telephone and app connections, customers can make reservations more quickly than ever.
Pay tolls electronically: Drivers pay a small daily fee plus the cost of tolls to use the TollPass electronic toll payments program, thus avoiding long cash lines and unpaid toll violations.
Business programs: The National Business Rental Program for any size business offers travelers even more value, speed and convenience. The On The Go Meeting & Convention Program is for car rentals dedicated to the success of your meetings. They also offer Government programs, Military programs and association programs.
Age: National will rent cars to drivers as young as 18 with a major credit card.
Best for Those traveling only one way, business travelers, vacationers, event planners, those with cars in repair and those who want a wide selection of vehicles and temporary workers.
National Car Rental Company Profile
Company Name:

National Car Rental

Year Founded:

1947

Address:

600 Corporate Park Dr

City:

St. Louis

State/Province:

MO

Postal Code:

63105

Country:

United States

Website:

http://www.nationalcar.com/