Consumer Complaints and Reviews

JetBlue is hands down the best airline in the world. Sept 30, 2016 we flew out of LGA on JetBlue. Weather was terrible and numerous flights delayed due to all but one runway being closed. We got text msgs and emails regarding the delay which enabled us to plan appropriately and 'manage' the extra 3 hrs we were stuck in the airport. Once on the plane, the free movies and snacks provided helped ease the pain. Upon completion of our vacation, Without Solicitation, I get an email from JetBlue, apologizing for the inconvenience, though it was no fault of their own AND a $100 credit toward our next flight. Let's not forget, with a JetBlue credit card, we also get 1 free checked bag and a free carry-on per ticket! You Rock JetBlue!

I'm really dissatisfied with my experience with Jetblue. I would like a file a grievance report against Jetblue. I called about 3 weeks ago and I spoke to a very nice and friendly consumer representative. I explained that I had already purchased a flight with Jetblue that I needed a flight to come back. I noticed that the flight as a round trip was less expensive when I booked a round trip alone. That rep spoke to her supervisor at that time and I was going to get the lowest fare. Today 9/28/2016 I called to book my flight requesting the same low fare was it was still $374. The supervisor this night said that she wasn't able to give me the lower price because I had to purchase the round trip. Again I explained what the last supervisor was going to do and then this time the supervisor went on to tell me that there are tax difference. I thought that if I found the lowest fare Jetblue would price match it. I would like that call to be looked at.

On 9/26, we Sat in 2A and 2b with dog in carry on from JFK to RSW non-stop on full flight. We placed closed carry on on husband's lap so dog won't bark during.5 hour flight by "yapping". Dog was under seat on take off and landing. Took closed carrier out as dog was screeching and put closed bag on lap so dog could see up. Passengers around us upset and we were quieting her without taking her out. Mark - the older, very AGGRESSIVE. Flight attendant said it was an FAA reg that she be kept under the seat in her case the whole trip. I told him it was not and FAR to keep her under the seat during flight (as I wrote in flight manuals). I asked if I could talk to him to explain the difference.
He called the cockpit and told the captain (who never came out to find the truth), that we refused several times to put the dog in her carrier (she was never out), and refused to put her under the seat. The pilot told the terrible FA to tell us that we would be met and escorted off the plane which is what happened. At the bag claim belt, a lady who was witness to the whole thing spoke to the captain later who had remarked that we had repeatedly disregarded crew members orders. She told him we never did one. FYI - on the flight on to JFK last Friday, the flight attendant on JetBlue actually came by and told us it was perfectly fine to have the dog in our lap and not in the carrier as so she would not bark.
JetBlue needs to fire Mark, have the Captain get a clue that he needs to get facts straight before taking actions of this kind, and treat a customer like a customer. The flight today was Flight 1729 on 9/26/16. F/As Yasmin and Katie were all on the flight and did little to resolve the issue. Worst treatment ever and the male F/A TOTALLY LIED to the pilot. This is the kind of crew member who would save himself first in an aircraft accident or incident, and think "the heck with the rest". Ugh!

I can understand mechanical breakdowns do occasionally happen, and for safety flights need to be cancelled. What I cannot understand is the poor quality of the customer service your airline provided after my cancellation. I was re-booked for another flight same day at 10:59pm on JetBlue which also was delayed for unknown reasons to 11:59pm and departed about 12:35am. Since I had a connecting flight from JFK to Manila on your partner airline this had to be changed to leave JFK to the only available connection 25 hours later on 9/20 at 1:35am. I was promised when I would get to JFK, JetBlue would provide and pay for a hotel room until my next flight so I would not have to endure a grueling 25 hours sitting in the airport.
Upon arrival to JFK around 3am 1 of my bags was lost and I had to wait about an hour before I finally got it. The hotel I was provided with picked me up and upon check in at 5am I was told I would have to leave the hotel at 12pm. They were only allowing me to stay 6hours or I would be charged a very expensive rate for an additional day. I called JetBlue customer service asking for extension of the room since my next flight was not until 1am next day and was told to return to the airport and make the request at the customer service desk since they could not help me over the phone. It was 11:30am and I had to quickly gather my belongings out of the room since I was told by the hotel I would be charged if I did not return by 12pm and I was not sure what would happen with JetBlue airport's customer service.
I rushed back to the hotel in hopes to straighten out this situation still dead tired after only sleeping for about 5 hours and waiting for 18hours to arrive at the hotel due to JetBlue's delays and cancellation. I explained my situation to your rep and she called in the manager who said they were not allowed to issue another room since they can only provide 1 room per date which was the 19th of September but my next flight JetBlue re-booked me on was on September 20th at 1:35am. I had checked in the hotel on 9/19/2016 at 5am. The manager at the hotel said "When you check in before their check in time which is 1pm it counts as the day before." So when I check in on 9/19 the hotel counted this as 9/18. I don't understand why I had to go through this ordeal. Jetblue promised me a room until my next flight and I was left out on the street for the next 14hours still dead tired of traveling.
The manager at this hotel offered to sell me the extra time for $136 stating this was a special rate. When I checked online I found much cheaper rates booking through sites like Bookings.com but unable to pay this unplanned extra expense. Jetblue's choice in picking this hotel is sad to say a very poor choice and terrible provision to compensate travelers for your lack in providing proper transportation. If you visit TripAdvisor you will find this hotel has 100% negative reviews from various travelers who have stayed at this hotel.
Besides the poor location of no food facilities as the hotels restaurants were not open during my visit and no other facilities in the immediate area, the hotel had 3 security guards that were escorting very shady men coming at all hours who looked like ex-cons or drug dealers for unknown reason into the hotel's meeting room. I spent my 14 hours in their lobby as they refused to make any extensions for the stay.
Furthermore, receiving a $25 credit from JetBlue for this traumatic ordeal cannot compensate me for what I had to go through and has discolored my opinion about JetBlue and how they care about their customers. I urge you to take a look at your accommodations policy and stop sending all future travelers to this sleazy unqualified lodging as you are ruining your reputation and creating more stress and anger among your customers. I would not want anyone to have to go through what I have experienced during my resolution to complete my travel itinerary.

I'm very unsatisfied with JetBlue and I don't think I will use that airline company again. On July 27 I was coming from NY to Boston, a 45 min flight and one of my bags was gone. I estimated about 21 hundred dollars in property, and today, after almost 2 months, after many phone calls I had to make because they wouldn't get in touch with me, I was told I will get a 500 dollars back to cover my lost. Wait, I didn't lost anything. They did!!! They also offer me 1000 in travel credit, whatever that means. I don't want to flight with them again. Feeling very disrespected. I already called the lady that is dealing with my claim 3 times today and she won't get back to me. Horrible experience with JetBlue.
How do I know I can trust these reviews about Jetblue?
608,728 reviews on ConsumerAffairs are verified.
We require contact information to ensure our reviewers are real.
We use intelligent software that helps us maintain the integrity of reviews.
Our moderators read all reviews to verify quality and helpfulness.
For more information about reviews on ConsumerAffairs.com please visit our FAQ.

Today has been the worst experience I have ever had with Jetblue. I would give 0 stars if it were possible. I bought a connecting flight from BOS to JFK as my fiance was leaving JFK to return to Santiago, Chile. I bought him a connecting flight for 5 pm through JetBlue as 5 PM. His flight from JFK to Santiago, Chile was at 8 pm. As the flight is less than 1.5 hours, leaving BOS at 5 pm was plenty of time for him to catch his international flight to Chile. Well, we received an email at 3 PM stating that the flight was delayed until 5:47 pm today. We thought, OK, there's still a chance he can make his LATAM international flight.
When we arrived early to Logan Airport we tried to talk to JetBlue about what our options were, so he wouldn't miss his flight to Chile. Well, Jerricka (the lead) and Radhaisy at the JetBlue counter told us we could have taken the earlier flight that left BOS at 3:30 PM. They told us this at 4:30 PM and we received the email stating that the flight at 5 pm was delayed, at 3 PM. This is clearly not enough time to jump in the car, drive to the airport, change the flight, check in and get on the plane.
Then we were told that since my fiance wasn't flying JetBlue to Chile (They don't have flights to Chile!), that it wasn't their responsibility. JetBlue, this is your responsibility! WE CHOOSE JETBLUE BECAUSE YOU TOLD YOUR CUSTOMER THAT A FLIGHT WOULD GET THAT CUSTOMER TO JFK BY 6:30 PM! After my fiance got on the plane, and waited an hour on the already delayed plane, everyone was told to get off of the plane. They waited more than 30 minutes to get back on the airplane and didn't arrive to JFK until 9 PM.
Then, JetBlue sends an email with a $75.00 "apology" stating that they have given $75.00 to each passenger to use on another JetBlue flight within the next 12 months. Thanks for the $75.00 but to change the LATAM flight cost over $800.00!!! The 75.00 is a complete joke and I would rather let it sit there than ever use Jetblue again. Their customer service is terrible and they don't take responsibility for the issues they have with their loyal customers. Absolutely horrendous.

Hello everyone, recently my family used Jetblue with Emirates to travel internationally. We used Jetblue as a local carrier. On our return back to the United States, we did our immigration at Boston and barely made it to our connecting flight to Detroit after rechecking in all our baggage. One of our baggage which was a stroller that was checked-in was lost. After more than a week of trying to get a status update and leaving many messages, an agent called us back after 10 days after we lost the baggage and said that we are eligible for a refund since they did not find our stroller. She asked if we had a purchased receipt for the stroller. We had bought the stroller a few years back and did not save the receipt. In that case, the agent said, "We can only give you $200/travel credit which you can use towards a future purchase.
This is very disappointing. Why would I want to travel back with an airline that do not service you for their screwup? When I stated that this was not an agreeable solution, the agent proceeded to say, "This is what we can offer. Basically take it or leave it. You don't have a choice." I definitely DO NOT recommend this airline. Lost baggage do happen occasionally. However, if an airline doesn't understand how to treat its customers how do they expect them to come back to them. Again very poor customer service. DO NOT recommend anyone to use them for their dismal customer service.

I had booked 2 tickets for my sister and her husband who live outside the U.S. to fly back to Boston from their trip to L.A. on September 11 2016 with Jetblue. My sister like many other ladies was feeling cold on the plane and requested the crew to bring her a blanket. Here is where it becomes appalling to me; they refused to give her the blanket because they were asking for $ 5 fee to be paid by a credit card which she didn't have with her. She offered cash but they still didn't give it to her!!! She has become sick b/c of the low temperature on the plane and I can't forgive Jetblue and its crew for what they did to my sister. I will do my best to broadcast this everywhere and to whomever I can to change people's minds about traveling with Jetblue.

Went to Aguadilla Puerto Rico with a family vacation. To my return we by gift for family and friends. When we get to that house all gift and personal belonging was missing.

Flight 950 to JFK 9/11/2016 3:00pm. Supervisor Diane in Grenada was not understanding to the fact I did not want to check in my carry-on luggage due to the fact that I had valuable items in my luggage and I did not have a lock. I was told that if I did not check in my carry on luggage I would have to miss my flight and I would not be able to board the plane. They had many other carry on luggages but they insisted on taking mine. I am very disappointed in the customer service I received at JetBlue in Grenada and I do not plan on flying JetBlue again!

After a few summer months in NY I am now back to flying to Fla from NY. Clearly I forgot how Jetblue is always late at least on this line. Today I am reminded. I need to change airlines. Jetblue is in my opinion the most unreliable airline.

3 of the last 4 flights have been delayed. We're sitting on the Tarmac right now in a plane with no air because they turned off the power. The problem? No PA system. The JetBlue employees could care less about us. They are all standing around laughing it up. I guess they're used to this nonsense.

On May 26th, I was traveling to LAX with my son. We arrived at JFK three hours prior to our flight (7:22am) only to find hundreds of people standing on line. Since it was only 4 o'clock in the morning, we found this strange. When we asked other passengers what was going on, they indicated that they "heard" that the computers were down. Since there were lines as long as the entire length of the terminal both inside and outside, we did not know what line to stand on. We walked around inside and then saw the line was shorter at the outside kiosk, so we waited on that line.
During the 3 hours that we waited, staff were clueless and did not know what to do or what to say. No apologies were made. It was completely obvious that they had not been trained to handle situations like this. There was no leadership. No overhead announcements. There was no emergency plan, no contingency plan. It was absolute chaos. Finally, they began checking in passengers and assured everyone that due to all the problems, the flights would be delayed until all passengers boarded. This was a lie because the flight left on time and some did not make it on the plane.
When staff began checking in passengers and the line started moving, passengers started entering from outside and skipping folks who had been standing and waiting on the line for several hours. When we complained to staff, he insisted that we move down the line behind others who had just gotten on the line and we refused. The experience was horrible.
When we were being checked by security, I noticed that not all standard precautions were being taken because people were being rushed through the security system. We were allowed to keep our shoes on and some even passed with liquids in their bags. I know this because my son made the mistake of leaving liquid in his bag and we were allowed to pass through. How can staff put the safety of the passengers in such jeopardy? These are not things that should be laxed even if there are substantial delays! Passenger safety trumps everything. This makes me question how effective security really is at the airport. Finally, I have back and feet problems and as a result of standing for hours, both my back and feet hurt for two days. I could barely walk that evening. In fact, at one point I tried to get up from my bed and I collapsed because both my legs started cramping.
Shortly after this experience, I received a survey from Jetblue. I was honest and gave details about my terrible experience and how unsatisfied I was. I still can't believe that Jetblue never followed up with an apology, call, or even email. I have filled out surveys for hotels with trivial complaints and yet they have written back and even asked to speak with me personally. I was sorely disappointed with the customer service provided Jetblue.

For the past several flights that I have take with JetBlue, their online departures have been horrific. It honestly does not have to do with the weather. We are sitting in New Orleans airport staring at a weather radar map that is clear for the US. Our flight is delayed for two hours. It is the ONLY flight on the board that is delayed. That's it JetBlue, you are not worth my money or time anymore. Your service is pathetic.

First our gate was changed (which happens), then our flight was delayed (also happens) because they did not have a crew to fly the plane (how does that happen? Our plane was here with no crew.) and had to call someone in. 1 1/2 hrs later we were on the plane. I have been sitting on the plane for 1 1/2 hrs in addition to the delays. It is now lunch time and they offered us a snack, but ordered take out for the crew and I am watching flight attendants eat while I was offered pretzels. They currently are unable to tell us when we can leave or if they can fix the plane. The flight attendants were very polite.

Jetblue has been marketing themselves in LA and Florida to get back into the middle of the action, but they are HORRIBLE! NO BETTER THAN SPIRIT AIRLINES. I booked a one way flight from LA to Ft Lauderdale, after sitting in LA traffic for 90 minutes I arrived 40 minutes before my flight left, ran up to the counter and asked if they could get me on my flight... The ticket agent WOULD NOT get me on the flight but then asked me to give him a moment. WTH I have a flight leaving in 40 mins and he needs a moment??? So I asked if I could jump on the flight and they would send my bag after... They WOULD NOT send my bag because of insurance. I said I would assume the risk, but they WOULD NOT help. So I waited at the airport for NINE HOURS!!!
They would not hold my bag, They would not check it early. They put me on the next flight, in the ass end of the plane to accommodate my request for a window seat, what do ya know, they gave me an aisle seat in the ass end of the plane. HORRIBLE CUSTOMER SERVICE! HORRIBLE AMENITIES, Staff is LAZY and UNHELPFUL. Never again Jetblue, NEVER AGAIN!

Jetblue sold my seat to passengers in front of me in line. The lady told me, "You are not getting on" and took other two passengers who were on standby. Flight number 1184 MCO to JFK on August 28th 2016. I was there on time and submitted a formal complaint to Jetblue now.

Jetblue Deals is offering $85 fares from Boston to Orlando, but when I clicked on it, the calendar displays prices from $131 and up. It's happened to me in the past. I filed a complaint at Jetblue and they said that they had no idea what was going on. That it shouldn't happen. But again, it happened.

On August 12th I was scheduled to depart on flight 1512 Fort Myers, FL to Newark, NJ at 1:25p. The airport attendant announced we were issued a delay and will not depart until 4:30p. I waited. 4:30p came and passed. Attendees started to board the plane around 4:50p. We stayed on the plane until 5:30p and had to un-board and walk off the plane back to the airport. The airport attendant announced we had another delay. We will not depart until 6:05p. We started to board again. We all made it on the plane and were on the runway but had another delay. We did not leave the runway until 6:45p. Delays were unknown.
I called JetBlue customer service the day after I came home on August 13th. I was told JetBlue would contact me within 10 days to issue a comp flight. I received no contact from JetBlue within the 10 days. I called back. Spoke with a representative who said they would not issue a comp flight due to the delay being an FAA air track control delay. I requested a supervisor. The supervisor told me I would not get a comp flight because it wasn't their fault that air traffic control issued a delay.
My argument was, why in fact did JetBlue issue comp tickets to people who requested to fly out the next day instead of waiting in the airport and not to me who waited through every delay for 7 hours and missed my scheduled time and entire day on August 12th? JetBlue's customer service does not care about the customer and has no problem leaving the customer angry. They would rather not comp you and have you not use their service again. I would recommend never using JetBlue as they do not care for the customer, they only care about the money you provide to pay for service that is unreliable.

A few weeks ago my flight from Ft Lauderdale to Ewr was delayed about 7 hours. I understand that sometimes things happen and flights get delayed etc. However, I truly feel that JetBlue did its part to make up for it by giving us each $300 in travel credit. After combining my credit with my boyfriend's, I was able to book a round trip ticket from JFK to SEA (which came at no actual cost to me). I accidentally booked my flights for the wrong dates. The next morning I called JetBlue to cancel my reservation. The representative was very polite and even waived the cancellation fee (I was 2 hours past the 24 hour grace period). This made a stressful situation much better for me. I just arrived back to NYC from Seattle with no flight issues. Thank you JetBlue for your great customer service.

This used to be one of my favorites airlines, but not anymore. They started service from ft Lauderdale to Philadelphia with one nonstop to Philadelphia and one back. We took 2 round trips and all legs were 3 - 4 hours late. So, we will never use them and strongly suggest on these routes you find another carrier. Four flights from hell - stay away - far away!!

I recently took a flight on JetBlue. The flight was delayed by one hour and it took another hour and a half for me to get my luggage once the plane had landed at JFK airport. The flight in total was 3 1/2 hours excluding the delays. That means the total amount of time was over six hours excluding going through customs. This is unacceptable and I was very decide is fine. I would not recommend flying with JetBlue.

On Saturday July 23, 2016 my sister was on a Jetblue flight # 1853, leaving from Jacksonville airport at 04:53pm and arrive at Fort Lauderdale Airport at 05:53pm. This flight has a layover of 13 hrs. Her connecting flight was the following morning of Sunday July 24 Flight #1675, Departing from Fort Lauderdale International Airport at 6:35am to Arrive at Norman Manley Airport Kingston Jamaica at 07:17am. On her arrival to Fort Lauderdale Airport on July the 24 to board her connecting flight my sister was told she had to pay for her luggage for a second time, although explaining to customer representative and producing her receipt she had was to pay a second time for her luggage which I think was a rip off and she should be compensated.
When a person is traveling and there is a long layover like my sister had why should the customer be charged twice for the same luggage on the same flight. Looking forward to hear from you in the time listed in your customer commitment, or I will be making a complaint to the US Department of Transportation and the Better Business Bureau.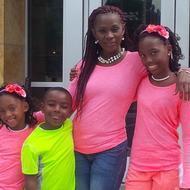 I recently took a flight from New York to San Francisco Flight 915. Compared to my previous flight from Nassau to New York, Flight No 622, this flight was most impressive. On flight 622 my three kids were separated from me on the plane. In spite of our early check in we were scattered all over the plane which was horrible! However on Flight 915, we were all seated in rows 29, at the very back of the plane. In addition to this, our flight attendant, Christopher, made us feel as though we were in first class. He gave us the "ROYAL TREATMENT". We wish to thank him immensely for his services. It was beyond any I have ever experienced. My 3 kids were comfortable and happy and so was their father and I. Hats off to Jet Blue light 915 especially Christopher. I hope to meet him again on another flight. God bless.

Jetblue recently promised me that I would be able to use my credit on an existing booking and that I would just have to wait until the credit was applied to my account and they would assist with reimbursing me. I called once the credit was applied and the next representative said that the notes did not reflect what I was told. I asked the representative to pull the phone call since all calls are recorded. The rep then advised that even if I was given the incorrect information that they still would not be able to satisfy my request.
I offered different solutions to the broken promise - even rebooking a more expensive flight and being reimbursed a lesser amount. No options were accepted by the rep and the promise made was not kept by jetblue. I would expect a company like JetBlue who prides themselves in great customer service to follow through with promises made by their representatives but it seems that they will not make exceptions for customers even when the employees were at fault.

The point of a rewards program is to build customer loyalty. There are so many affordable airlines to choose from these days due to the internet and website like Kayak, Travelocity, etc. So being a reward member provides an incentive, even if it means paying a little more, to fly on their airline. I learned today that Jetblue charges a $70 fee to cancel a flight purchased through the rewards program. The fee in of itself was one of the legs.
The supervisor I spoke with, Adriana, stated that since I changed the date of my return leg within 24 hours, they made an exception to waive the fee. She tried to make it seem that it was a favor they did for me. Interesting choice of words when it is actually a general service applied to ALL customers, regardless of how one purchases a ticket. It is not an exception or a favor, it is their business practice. They do this for everyone! I believe it is another strategy to make money off of their members, which is suppose to be a loyalty program.
Lastly, she said to me that I only flew with them once this past year, which I felt was a micro-aggression. It insinuated that if I was someone who flew with them often, meaning they made a lot of money off of me, it might have turned out differently, like a favor for the money I've spent with them. I have personally experience other airline reward programs, such as Star Alliance, that happily cancels and changes award flights with no fees. They show appreciation to their members through this. Delta also allows for a free cancellation or change within 24 hours also. Lastly, supervisor was also condescending, had poor listening skills, and spoke as if she was reading a script. I am closing my rewards program and not flying with them anymore

Buyer beware. My family (6-month pregnant wife, and two young daughters) and I drove from Maine to (3hrs) Boston Logan Airport and arrived 2 hours early. We arrived to the ticket counter and we're told we were removed from our booked trip to West Palm Beach. The reason = "downgraded airplane", which means a different airplane and less seats. We asked why us, and we were told by the counter manager that Jetblue's policy is to prioritize highest ticket price fares sold to customers and the rest of purchasers get cut based on their lower fares paid.
The counter offered us other flights that were much longer travel times, $40 food voucher and cab fare voucher. We ended up flying into Fort Lauderdale with a layover in Philly and we will ultimately arrive to FL around 10 pm which puts us out an extra 1.5 hrs to get home via auto. Our original flight to West Palm was planned to arrive around 5:30. Not the end of the world but an inconvenience of a day for the family and mostly my pregnant wife. In conclusion, I called JB headquarters to voice my frustration. They offered me $25 voucher credits for each passenger for a total of $100.
As a business owner of 17 years I can only shake my head in disbelief. I hope the shareholders of this company demand better service to its customers b/c they seem like they lost their way. I was "hoping" for a little compassion from when I called headquarters to complain and I got $25 vouchers, what a joke! Please train your team to care, that's all I was looking for. Not good for your brand!

I recently had a bad experience with JetBlue carrier. I am writing in hopes that others do not make the same mistake. Unfortunately I recently had to book an emergency flight from Tampa to NYC. I did not have time to check with Priceline etc. I called JetBlue to see if they offered any compensation for emergencies. After waiting in excess of 10 minutes a very friendly customer service informed me that they offered nothing and that I could simply go online to book - booking for the next day. Keeping in mind (as JetBlue does not) I had to book hotel, airport transfers, pet sitting and more. Therefore, time was of the essence.
I purchased their insurance in case of any possible changes. Though I booked a RT I still was not sure if I needed to change the flight. As it turned out I needed to change the flight just hours after I booked. JetBlue had nothing available except in 1st class for an exorbitant fee. So I went onto my itinerary and canceled the flight and booked on another airline.
I now discover that I was charged the full fee - no refund -and also was given a voucher - less $135 - for a flight to be used within 60 or 90 days. When I called the airline, again waiting for almost 10 minutes; although very lovely, they explained that if I called and canceled they would have been able to help me but because I canceled online they had to charge the full non-refundable amount. After I paid $35 for insurance! I said I was not able to hold and they explained that the weather was causing problems that day. I asked why did it also take so long today.
Now 2 times holding on one day and 4 days later long holds again. No response. I also asked how would I know that I should have CALLED IN and not canceled online which was very quick. I would have received a refund! She said if everyone knew that then their phones would be ringing off the hook. My suggestion is to NEVER use this airline that cares of no one in cases of emergencies. It's all about the money for JetBlue and not a care or concern for the traveler. I have just filed a claim to the insurance company to receive the money back into my account in full and not in a voucher. Keep you posted!!!

I am so disgusted by this airline. I have never had an issue when flying with Delta or United. I select my seats and it's always smooth sailing afterwards. Jetblue took it upon themselves to change our seats and sit myself, my minor children and my friend who has a heart condition and is traveling with us all separate. Then, they weren't able to "help" us. I will stick to United and Delta. Jetblue, NEVER AGAIN.

JetBlue was a good airline but not anymore. I will book with this airline ever again. On August 2, 2016, JetBlue airlines delayed flight 499 more 3 hours due to not having crew. That is lack of planning and is unacceptable. Passengers were there for more than 5 hours. There has been lots of delays not due to weather or mechanical problems.

Erika ArmstrongAirlines Contributing Editor
From the front desk of a busy FBO to the captain's seat of a commercial airliner, Erika Armstrong has experienced everything aviation has to offer. She is the author of A CHICK IN THE COCKPIT and her aviation articles can be found at Consumer Affairs, Plane & Pilot, Flying.com, Disciples of Flight, NYC Aviation, Contrails, Mentor, General Aviation News and Business Insider. More about Erika→

Founded in 1999, JetBlue has become known for innovation and leading-edge technologies. In 2013, they were the first airline to offer personal electronic device connection from gate to gate.
Multiple destinations: JetBlue offers flights to and from airports across the U.S. and in Central and South America.
Partner airlines: For international travel outside of direct flight paths, JetBlue has 40 airline partners with worldwide destinations.
Plenty of entertainment: At every JetBlue seat passengers can enjoy 36 channels of live TV, helping to pass the travel time more quickly.
Rewards program: The TrueBlue rewards program offers point redemption with no blackout dates, and earned points never expire.
Stretch out: JetBlue offers the most leg room in coach for anyone flying economy class.
Best for Business travelers and frequent fliers looking for a flexible rewards program and unique services.
Company Name:

Jetblue

Year Founded:

1999

Address:

2701 Queens Plz.

City:

N. Long Island City

State/Province:

NY

Postal Code:

11101

Country:

United States

Website:

http://www.jetblue.com/