Consumer Complaints & Reviews

A few weeks ago my flight from Ft Lauderdale to Ewr was delayed about 7 hours. I understand that sometimes things happen and flights get delayed etc. However, I truly feel that JetBlue did its part to make up for it by giving us each $300 in travel credit. After combining my credit with my boyfriend's, I was able to book a round trip ticket from JFK to SEA (which came at no actual cost to me). I accidentally booked my flights for the wrong dates. The next morning I called JetBlue to cancel my reservation. The representative was very polite and even waived the cancellation fee (I was 2 hours past the 24 hour grace period). This made a stressful situation much better for me. I just arrived back to NYC from Seattle with no flight issues. Thank you JetBlue for your great customer service.

This used to be one of my favorites airlines, but not anymore. They started service from ft Lauderdale to Philadelphia with one nonstop to Philadelphia and one back. We took 2 round trips and all legs were 3 - 4 hours late. So, we will never use them and strongly suggest on these routes you find another carrier. Four flights from hell - stay away - far away!!

I recently took a flight on JetBlue. The flight was delayed by one hour and it took another hour and a half for me to get my luggage once the plane had landed at JFK airport. The flight in total was 3 1/2 hours excluding the delays. That means the total amount of time was over six hours excluding going through customs. This is unacceptable and I was very decide is fine. I would not recommend flying with JetBlue.

On Saturday July 23, 2016 my sister was on a Jetblue flight # 1853, leaving from Jacksonville airport at 04:53pm and arrive at Fort Lauderdale Airport at 05:53pm. This flight has a layover of 13 hrs. Her connecting flight was the following morning of Sunday July 24 Flight #1675, Departing from Fort Lauderdale International Airport at 6:35am to Arrive at Norman Manley Airport Kingston Jamaica at 07:17am. On her arrival to Fort Lauderdale Airport on July the 24 to board her connecting flight my sister was told she had to pay for her luggage for a second time, although explaining to customer representative and producing her receipt she had was to pay a second time for her luggage which I think was a rip off and she should be compensated.
When a person is traveling and there is a long layover like my sister had why should the customer be charged twice for the same luggage on the same flight. Looking forward to hear from you in the time listed in your customer commitment, or I will be making a complaint to the US Department of Transportation and the Better Business Bureau.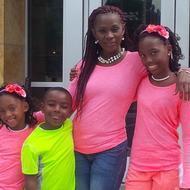 I recently took a flight from New York to San Francisco Flight 915. Compared to my previous flight from Nassau to New York, Flight No 622, this flight was most impressive. On flight 622 my three kids were separated from me on the plane. In spite of our early check in we were scattered all over the plane which was horrible! However on Flight 915, we were all seated in rows 29, at the very back of the plane. In addition to this, our flight attendant, Christopher, made us feel as though we were in first class. He gave us the "ROYAL TREATMENT". We wish to thank him immensely for his services. It was beyond any I have ever experienced. My 3 kids were comfortable and happy and so was their father and I. Hats off to Jet Blue light 915 especially Christopher. I hope to meet him again on another flight. God bless.
How do I know I can trust these reviews about Jetblue?
574,312 reviews on ConsumerAffairs are verified.
We require contact information to ensure our reviewers are real.
We use intelligent software that helps us maintain the integrity of reviews.
Our moderators read all reviews to verify quality and helpfulness.
For more information about reviews on ConsumerAffairs.com please visit our FAQ.

Jetblue recently promised me that I would be able to use my credit on an existing booking and that I would just have to wait until the credit was applied to my account and they would assist with reimbursing me. I called once the credit was applied and the next representative said that the notes did not reflect what I was told. I asked the representative to pull the phone call since all calls are recorded. The rep then advised that even if I was given the incorrect information that they still would not be able to satisfy my request.
I offered different solutions to the broken promise - even rebooking a more expensive flight and being reimbursed a lesser amount. No options were accepted by the rep and the promise made was not kept by jetblue. I would expect a company like JetBlue who prides themselves in great customer service to follow through with promises made by their representatives but it seems that they will not make exceptions for customers even when the employees were at fault.

The point of a rewards program is to build customer loyalty. There are so many affordable airlines to choose from these days due to the internet and website like Kayak, Travelocity, etc. So being a reward member provides an incentive, even if it means paying a little more, to fly on their airline. I learned today that Jetblue charges a $70 fee to cancel a flight purchased through the rewards program. The fee in of itself was one of the legs.
The supervisor I spoke with, Adriana, stated that since I changed the date of my return leg within 24 hours, they made an exception to waive the fee. She tried to make it seem that it was a favor they did for me. Interesting choice of words when it is actually a general service applied to ALL customers, regardless of how one purchases a ticket. It is not an exception or a favor, it is their business practice. They do this for everyone! I believe it is another strategy to make money off of their members, which is suppose to be a loyalty program.
Lastly, she said to me that I only flew with them once this past year, which I felt was a micro-aggression. It insinuated that if I was someone who flew with them often, meaning they made a lot of money off of me, it might have turned out differently, like a favor for the money I've spent with them. I have personally experience other airline reward programs, such as Star Alliance, that happily cancels and changes award flights with no fees. They show appreciation to their members through this. Delta also allows for a free cancellation or change within 24 hours also. Lastly, supervisor was also condescending, had poor listening skills, and spoke as if she was reading a script. I am closing my rewards program and not flying with them anymore

Buyer beware. My family (6-month pregnant wife, and two young daughters) and I drove from Maine to (3hrs) Boston Logan Airport and arrived 2 hours early. We arrived to the ticket counter and we're told we were removed from our booked trip to West Palm Beach. The reason = "downgraded airplane", which means a different airplane and less seats. We asked why us, and we were told by the counter manager that Jetblue's policy is to prioritize highest ticket price fares sold to customers and the rest of purchasers get cut based on their lower fares paid.
The counter offered us other flights that were much longer travel times, $40 food voucher and cab fare voucher. We ended up flying into Fort Lauderdale with a layover in Philly and we will ultimately arrive to FL around 10 pm which puts us out an extra 1.5 hrs to get home via auto. Our original flight to West Palm was planned to arrive around 5:30. Not the end of the world but an inconvenience of a day for the family and mostly my pregnant wife. In conclusion, I called JB headquarters to voice my frustration. They offered me $25 voucher credits for each passenger for a total of $100.
As a business owner of 17 years I can only shake my head in disbelief. I hope the shareholders of this company demand better service to its customers b/c they seem like they lost their way. I was "hoping" for a little compassion from when I called headquarters to complain and I got $25 vouchers, what a joke! Please train your team to care, that's all I was looking for. Not good for your brand!

I recently had a bad experience with JetBlue carrier. I am writing in hopes that others do not make the same mistake. Unfortunately I recently had to book an emergency flight from Tampa to NYC. I did not have time to check with Priceline etc. I called JetBlue to see if they offered any compensation for emergencies. After waiting in excess of 10 minutes a very friendly customer service informed me that they offered nothing and that I could simply go online to book - booking for the next day. Keeping in mind (as JetBlue does not) I had to book hotel, airport transfers, pet sitting and more. Therefore, time was of the essence.
I purchased their insurance in case of any possible changes. Though I booked a RT I still was not sure if I needed to change the flight. As it turned out I needed to change the flight just hours after I booked. JetBlue had nothing available except in 1st class for an exorbitant fee. So I went onto my itinerary and canceled the flight and booked on another airline.
I now discover that I was charged the full fee - no refund -and also was given a voucher - less $135 - for a flight to be used within 60 or 90 days. When I called the airline, again waiting for almost 10 minutes; although very lovely, they explained that if I called and canceled they would have been able to help me but because I canceled online they had to charge the full non-refundable amount. After I paid $35 for insurance! I said I was not able to hold and they explained that the weather was causing problems that day. I asked why did it also take so long today.
Now 2 times holding on one day and 4 days later long holds again. No response. I also asked how would I know that I should have CALLED IN and not canceled online which was very quick. I would have received a refund! She said if everyone knew that then their phones would be ringing off the hook. My suggestion is to NEVER use this airline that cares of no one in cases of emergencies. It's all about the money for JetBlue and not a care or concern for the traveler. I have just filed a claim to the insurance company to receive the money back into my account in full and not in a voucher. Keep you posted!!!

I am so disgusted by this airline. I have never had an issue when flying with Delta or United. I select my seats and it's always smooth sailing afterwards. Jetblue took it upon themselves to change our seats and sit myself, my minor children and my friend who has a heart condition and is traveling with us all separate. Then, they weren't able to "help" us. I will stick to United and Delta. Jetblue, NEVER AGAIN.

JetBlue was a good airline but not anymore. I will book with this airline ever again. On August 2, 2016, JetBlue airlines delayed flight 499 more 3 hours due to not having crew. That is lack of planning and is unacceptable. Passengers were there for more than 5 hours. There has been lots of delays not due to weather or mechanical problems.

My brother passed away in NY. I was trying to get there for the viewing. When we got to the airport went to the kiosk and we were told "you cannot board. You missed your flight." I cannot control the traffic like they cannot control the weather. We then were told to stand on a long line at the service counter. My husband went and spoke to them and there was nothing they could do. My belief is that they gave our seats away. They said they had no more flights out until the next day.
We went home and called and they said they had a flight. We then went to Spirit and while my husband was calling them I found an earlier flight with Delta. Yes. We paid a lot of money out just to get to NY on time for the viewing. We made it five minutes before they closed the funeral home. On the flight home one flight attendant must have had a bad night she did not smile and was very curt. We have been using JetBlue since 2008. Will no longer do so. We feel they became too large too fast and do not provide the service they used to.

I tried reserving a one way flight from Ft Myers FL to Newark NJ online. It cost 168 before tax and bag fee while after credit card when put in. It won't let me go further. I call and the representative tells me "Oh sorry rate is 378.00 one way." I advised on price but she didn't care. I spoke to her supervisor and he tells me "I don't give a ** what you saw. This is the price." He didn't even try. This company treats its customers bad and unfair.

I do not fly very often but had heard good things about JetBlue so decided to use them to fly to Long Beach California. Big Mistake. My flight out was to leave JFK at 630 and was delayed 2 hours. Ok fine this happens. I later found out it was weather related from where the plane was coming from. My flight home is where the nightmare began. I arrived at Long Beach airport at 8 for a flight that was supposed to leave at 930 but at that point was delayed until 1030. At 11ish we were told they were waiting for the flight crew that was coming in from Boston. Not sure what transpired but that flight crew refused to work the flight. The flight was then delayed until 3 AM they were waiting for a flight crew which should arrive at 230 am.
At around 2 AM we were told that even if the flight crew were to agree to work the flight the pilot could not legally fly at this point. I waited online until 245 am and was told there was a seat on the 6 AM out of LAX but it was a mint (business class) seat so the upgrade fee was $900. I couldn't believe they were serious. I couldn't afford to pay the $900 so I was put on standby. I had to get in a taxi at 3 AM and go from Long Beach to LAX. I was also told there were no hotel rooms available anywhere in the area. I am a woman traveling alone and this was all very unsettling.
I finally got a seat on the flight out at 6 am but this was a horrible experience. In the end I was offered a $200 credit toward future travel on JetBlue. I sent an email to JetBlue customer service and was sent back a form letter. I wrote a follow up email and was sent another generic response. I believe JetBlue needs to make this right and reimburse me for some or all of this flight. This was not only a terrible travel experience but also very scary for a woman traveling alone. JetBlue really doesn't seem to care about the inconvenience they caused.

I had a very bad experience with JetBlue today at RDU. I had a connecting international flight at BOS from RDU. I was at the gate 25 mins before departure and they were no announcements regarding boarding at the time I arrived. I was waiting for the boarding to start. There was no flight status on the screen. It was 5 mins before scheduled departure and I went to crew to check in the boarding status. The lady said the gate already closed. I was shocked. I was waiting here and there were no announcements when did that happen? She said they did the announcement. Believe me they did not do it. However they might did before I arrived the gate. Ok so when I asked her that I have connecting international flight with Emirates at Boston. She said they don't have any availability at the until evening flight. They politely said I have to contact Emirates.
When I called Emirates they said it is JetBlue responsibility to care of this travel since they are the starting point, and Emirates could not help given the fact that JetBlue entered as 'NOSHOW' in their system. Emirates could not help on that based on what JetBlue entered the system. If they could have entered the reason in the system that I was at the gate, Emirates could have helped. The JetBlue lady (Britney) at the gate is so arrogant to update the system. It costs me another $1000 to change the itinerary with Emirates. This is just because JetBlue did not enter all the information in the system so Emirates have no reason to change the itinerary without any fees. JetBlue - if you think I am lying just pull your security cameras at the gate. I was at the gate at 8:25 am. I spent 7 hours making phone calls with JetBlue and Emirates but no luck. I will avoid JetBlue at any cost from now.

I, Gabriela **, am giving this review because I feel my situation has been handled unfairly. On Monday July 25th, 2016 my 10 year old daughter, Nevaeh **, and I arrived from a vacation flight from Puerto Rico to New York with my 2 friends and one of my friend's child, then next flight was supposed to be at 7 from NY to Phx, AZ but logically flight kept delaying due to weather flood warning until it eventually cancelled. I am traveling with my child. I don't know anyone in NY and next flight is supposed to be for Thursday July 28th. I politely seeked help with the JetBlue customer service in airport and also requested to speak to supervisor without any success. I was almost about to cry, feeling bad for my little girl, having only $20 in my pocket, not able to afford a hotel stay, nor food for that many days.
After begging for at least meal vouchers and for a bit of understanding and explaining our vulnerable situation they only gave us a $40 meal voucher for 5 of us in the group. That is not enough to hold the 2 children for 3 full days. They declined to cover transportation of $130 to transfer our flight from NY airport to NJ airport instead. I chose that flight because it was soonest available and we'd leave Wednesday instead of Thursday. I understand that due to weather, it is not in their control as they explained to me that they will not accommodate me nor give me any complimentary but that situation was neither in our control. So I believe partial complimentary accommodations was just fair and professional especially having a child. I have spent 1 hectic night in airport and next entire day presently following with another additional night in the airport proceeding with tomorrow another day until a next available flight at 5pm.
In the meantime, my child gets hungry. I was supposed to be at work. As I am self employed I have missed work as well. The least JetBlue customer service could do is be more professional with understanding and courtesy but I get annoyed facial expressions towards our questions or working with us towards resolving the issues. Instead of being treated as a single mother with a small child I'm treated as a number and they just want to finish dealing with and supervisor trying to avoid me, no empathy, no caring or attempt to help. They truly lack customer service. As my first experience I have been very disappointed and I will stress that when passengers have children there should be exceptions to complimentary accommodations.
By the way this was my daughter's first flight trip experience. Our vacation was lovely but I'm saddened that JetBlue does not consider accommodations as courtesy or appreciation to its passengers. I would like for this consumer review to open up some consideration in my end of this situation and have something done about it while I'm sitting with my child at airport struggling to get home. Thank you.

4 member of my family is travel from New York JFK to Puerto Plata fight 627 on 7/26/16. We were there 5 am flight is 7:41 am. We all on the line waiting for check our bag. When we finally get to the desk, they checking 3 of us and left one out saying that we were late. "But how come u checked 3 ppl and left one of kids out? Isn't that crazy? My poor nephew couldn't go in the plane. I was fighting with them to get another flight, then they said no more flight to Pto Pta. Have to wait for the next day. I called JetBlue spoke with a supervisor. He got one flight to Santiago, Dom Rep. 9 pm which is 2 hour different for where we supposed to go. And on top they charged $50.00 US like it was my nephew mistake. Nobody help us to find an early flight left the kid for 14 hour at the airport for the next flight. I hate JetBlue and none of my family will travel again with JetBlue. It's suck. Customer service so rude, unprofessional. They just care about money.

So after changing the gate number twice and having some slow downs in security I got to the boarding gate at 7:05 instead of 7:04. I understand that I was late by a whole minute. But it is the way the lady at the gate handled it. After I rushed up to her with labored breath she says "Where you goin'?" "New York." "No you not. The gate closed." No sympathy, she then told me to just sit down and someone will be with me. She of course was speaking over my questions of "but it's just one minute. The plane is there can't I...? But the gate number changed... But I'm right here." Again, I get that I was late but it could have been handled differently. This is a "reputable, respectable" airline. I then walked away to hear over her walkie talkie that the door had just been closed. Just now, as I was walking away. I had to watch the plane, a few feet away from me, unmount and leave in about 15 minutes.
This experience would have left less of a bitter taste in my mouth if the lady had at least pretended to care instead of being so unprofessional and uncouth. Customer service is what keeps customers loyal in this fast paced modernized business environment. Next time I'll just fly with the ever friendly Southwest Airlines.

A family of 18 traveled to Saint Thomas and tried to get home to Boston. We go up to the front desk to check luggage after 12 days away. They said no we cannot check any luggage. So we had to ship everything back. There was no email or heads up explaining this. They said the luggage will weigh down the plane. Then we start to board the plane... It was one of those planes you walk out to for a short 30 min flight to Puerto Rico for our layover. They said "leave the bags here and we will put them in the back."
We landed and waiting outside the plane for our luggage. They opened the back and there was no luggage. Only red crates. The company got a good deal from someone to ship all of their supplies and not take any luggage so the plane took off without our luggage. These bags are checked bags. They only have names on them. We had to fill out forms describing the bags. A week later and they still can't find 11 bags. These bags have thousands of dollars worth of clothes on them. Me and 18 other people are furious and will never support or give good feedback on Jetblue ever again. It is unbelievable that the plane lost the luggage and cannot find it. They knew this was going to happen and lied to all of the customers about it.

My 2 minors grandkids were traveling for the first time on a airplane and they were kinda nervous. I had to keep them calm and I told them they will be ok. I trusted Jetblue, but there were some issues on the arriving here in orlando from la guardia new york. They were to depart on 2:55 pm and arrive to orlando at 5:46 and they were on the plane on and off. They say it was due to weather conditions and needed to refuel. So many story but they end up arriving to orlando florida at 10pm.
My kids were so nervous, and had a bad upset stomach ache when I picked them up. They told me never again they want to be in a plane. I am so upset because they had to go through this while I told them that I trusted jetblue. This was on 07/08/2016 friday flight 1199. I am so, so upset because till now they kinda nervous and throwing up because of this bad experience. Never I will trust my grandkids travel on their own because none of the staff on the plane comfort them.

I had no medication and I let them know that I was bipolar. Instead of having any kind of sensitivity to my disability and having someone talk to me. I was thrown out of the plane like a bag of daily trash. They rushed me out of their terminal. I could not believe their treatment. I was taken to the desk where I was given a ticket for the next day. I had no place to go. No money worth mentioning in order to take any kind of taxi. None of the Jetblue people would talk to me. Really not making my experience any better. My tears were ready to come out, but I had to keep it together.
I finally decided to walk out with my luggage. My new reservations were for 5:10 a.m. the following day. I was really feeling very bad about my life. Not being able to speak to anyone. As I walked further there was this lady washing her car. I asked about a hotel. She gave directions. I could not understand her. Not much I could make heads or tails with at this minute. This woman put me in her car and drove me the hotel. I could have kissed her. I didn't because I'm a guy. She was like a Guardian Angel.
I didn't really sleep that night. My nerves were ragged and self-destructive thoughts were running through my mind. No one would listen to me. Nothing I could say. At 4 a.m. I left the hotel. Thank god that they had like a trolley that took you to the airport. After getting to the airport I go register at the machine. It is then that I realized that I have been put on standby. If the plane was full no way I am going to get home. I am ready to cry again. I have no medication and this was enough for a major breakdown. I went to the desk and politely asked for a seat number. They told me that they call me. I couldn't afford to stay here again. Since I had to fly back standby JETBLUE owes me for my return trip airfare plus reimbursement of my one night's stay. After all the E-mails back and forth they have agreed to reimburse me for my hotel. I am still fighting for my flight reimbursement. Have not mentioned my mental pain and anguish.
Can anyone help me? I feel that they need to educate their crew members on their sensitivity toward bipolar disorders. They refuse to acknowledge the fact that I was ill treated. No one cared about my well being. I hate to play the little guy game, but the airline has to understand that we have rights. How many people have they treated like this that had no courage to complain? I will complain to whoever will listen. I am still very hurt inside. O.K. that hurt has turned to a lot of anger. I am so frustrated. Original flight number 938 From Aguadilla, Puerto Rico seat #25F (bumped off) 6/28/2016. New flight 838 on 6/29/2016 which was stand by. Which I would like to get reimbursed for.

DO NOT book a package deal on JetBlue.com!!! I booked a vacation package deal to the Bahamas on JetBlue.com. Upon arriving at the British Colonial Hilton hotel, I was redirected to a nearby hotel because the hotel had no air conditioner for the past TWO WEEKS! JetBlue did not informed me in advance to traveling. According to them, they were not informed by the Hilton hotel. Now they are informed bc I let them know, however, the same deal is still on their website!!! In any case, as long as they make money out of it, they don't care if their customers are sleeping on the floor or out on the street.
I will only be refunded 1/3 ($516) of the total package price ($1,600) bc apparently that's what Hilton refunded them. I spent $1,300 at the new resort that Hilton directed me. Bottom line, they are the worst! I had to call them for a refund! And their customer rep told me to write an email to "dearjetblue@jetblue.com". Why am I calling AND have to write an email to get my money back for their TERRIBLE service? They are a joke!

My family was traveling from Raleigh to Trivandrum - First day they have delayed flight and they didn't do any alternate approach to catch our connection flight and the supervisor was rude answering questions. They rebooked and didn't provide any reference number or print out - They get our baggage from flight, two of the baggage fully damaged, lost wheels, tear everywhere. I bought two new baggage for continue my travel. Next day we came back again from Winston Salem, they told us everything is confirmed they on-boarded in the flight - WE have five people, one old woman, one pregnant women, my wife and two kids. We got ticket only from Raleigh to Boston. Whey told us that everything is confirmed "you will get the connection flight tickets from Boston."
Once the flight took off we asked again - they confirmed and tell us with the data that your bag is through Raleigh to Trivandrum. That itself says your ticket is confirmed - you really don't want any confusion. I was quiet, relaxed and left airport. While driving back to home, family reached Boston at 8.30 and my wife told me that emirates don't have reservation or confirmation from JETBLUE on their tickets. Went to jetblue counter shuttled between emirate and JETBLUE counter-without no results- My family members were crying from the airport. JETBLUE told to them around 10:00 pm "emirate is cooperating with us (what is that)." Also "gate is going to close you cannot travel today."
All of them were mentally disturbed, had no clue what is going to happened. JETBLUE WASH THEIR HANDS AND CLOSED THE COUNTER - Don't give permission to continue their business. They are going to make money by cheating travelers and giving very bad experience. My family were on depressed - I really don't want to happen again with any another person. Give us right justice. This is a clear case for cheating. I need at least one million dollars for compensation.

On Sunday June 5th I was a standby passenger along with 7 of my friends. We boarded and sat in our seats ready to taxi when a JetBlue employee by the name of Erica, came to the back of the plane and told me there was a broken chair and to come with her to the front of the plane where she had a seat for me. My friends and even a flight attendant heard her tell me she had another seat up for me. When I got to the front of the plane I saw no empty seat and the woman told me that I needed to talk to the gate attendant real quick. I had no idea what was going on and neither did any of my friends. I told her I was not getting off the plane without an explanation and all she said is that I had to talk to the man at the gate. I complied and stepped off the plane only to hear Erika say "Close the door" to the flight attendants.
When I got back out to the gate I flipped out as they closed the plane door and told me since I was on standby and another passenger who had previously purchased that flight had a broken chair and would be taking my seat. I was not allowed to go back on the plane to tell my friends what was going on as the door was closed and the plane was taxiing. My friends were not told what was going on. They thought I was on the plane. What if I had medication with one of them or a medical emergency? I wasn't given any explanation and neither were my friends.
The way this was handled was completely unacceptable. Of course the next flight out until 6 hours later but I was not confirmed on the connection so the only other option was to be put up on a hotel or take a two-hour cab ride to Jacksonville to grab a flight back home. I can't believe how I was treated on this flight by JetBlue considering excellent customer service is your main priority. Shame on you JetBlue!

Ms. Geraghty: "The mission was to bring humanity back to air travel". This is your statement which was commendable and a welcoming statement in an industry that is demanding and stressed with FAA regulations, TSA regulations and the consumers. Air travel should be a comfortable and joyful experience. On May 29, 2016, I boarded Flight 1589 at Gate D15, assigned Seat 7C. Upon boarding I walked to my assigned seat and found an older couple who were above average in weight. I am 6'1" and weigh 260 pounds. I am not obese, I'm a large-framed man who is very athletic. I was involved with the NFL in the early 70's.
Flight 1589 was possibly at 50% capacity. Rather than inconvenience the older couple, I stated to the couple to stay put and I will sit two (2) rows back in empty seats. At that moment the flight attendant (Kathy) who must have had a very bad morning was extremely obnoxious and somewhat upset at someone from the onset. As we boarded the aircraft at 7:00 a.m., she was not barely and able to place a smile on her face to greet the passengers as we boarded. Kathy stated the seat I was sitting in required an upgrade. I did not want to pay the upgrade. Kathy offered me to sit in the back of the aircraft or take my assigned seat. The back rows were empty.
The confusion?? A flight attendant (African American) began giving me instructions. Not understanding what she wanted, I merely took my assigned seat (7C), and apologizing to the flight attendants and to the couple who was sitting in row 7. Shortly thereafter a supervisor, Chantel arrived and asked to talk with me in the Jetway. She instructed me that I am a security safety risk to the aircraft. During our conversation with the supervisor, Kathy placed my carry-on luggage in the Jetway. Totally confused, I asked what is the issue. Again Chantel stated I was a risk to this aircraft and other passengers.
Totally confused without discussion, Chantel stated we are placing you on the next flight to Boston and then to Fort Lauderdale. I tried to explain to Chantel and the flight attendants I have an engagement to attend at 5:00 P.M. that day, to arrive to Fort Lauderdale at 4:00 P.M. would be tiring and not amenable to my schedule. Again the Flight Attendants stated "you did not follow our instructions". Obviously with no other options, without further discussion or understanding, I was forced to take the connecting flight from Boston to Fort Lauderdale. Be mindful I was told I am a security risk, yet I was placed on the next JetBlue flight to Boston then to Fort Lauderdale. I was not able to attend my niece's engagement.
Conclusion: the flight attendants should have a procedure to follow before removing a passenger or passengers from a flight. Alcoholics who are disruptive is a zero tolerance. Drug addicted passengers who are disruptive is a zero tolerance. Thereafter for customer relationships and customer satisfaction, without compromising other passengers and delay to push the aircraft from the gate, the attendants must be able to communicate with passengers and bring forward a peaceful resolution before removing passengers from an aircraft.
I know all to well flight procedures. In this instance I was confronted with two (2) flight attendants who were not happy to be on this flight nor did they appreciate they have a job nor do they appreciate the importance that JetBlue have a friendly customer relationship base. I am 69 years old, in excellent health. I am a true-blue customer who often flies to Fort Lauderdale for business. I am a pilot with over 2700 hours of flight time. See attached. I have never experienced such demeanor and humiliation by flight attendants. I have volunteered and taken children for short airplane rides to promote "flight". The airlines should always be a fun-filled experience.
Based on recent news coverage which I have recently discovered of passengers being removed from JetBlue flights, it is appalling that flight attendants are not given instructions to utilize their discretion when dealing with very minor issues such as a simple seat assignment on an aircraft that is at 50% capacity. I opted to pay the high price $436.20 for travel to Fort Lauderdale on JetBlue, versus Spirit Airlines who charged $227.00 for the round trip ticket. I would like to seek compensation for a connecting flight and a discussion with the two (2) flight attendants via e-mail or via telephone. After 69 years "The mission to bring humanity back to air travel does not exist in the air but in life". Thank you.

Beware when booking a vacation package with Jetblue Getaway. When booking my vacation with Jetblue Getaway Packages, I was told by the customer service agent my hotel would have a kitchenette and complementary breakfast (breakfast included) each morning with my package. I specifically needed a kitchen when I travel, because I travel alone, and prefer to cook in my hotel, also traveling on a budget. I believed them.
Upon arrival checking in (a Marriott Renaissance) they told me no breakfast included, no kitchen in the room. I was forced to pay $25/breakfast and $35/dinner minimum at this hotel, or starve. I went to the grocery store and tried to make meals with a microwave only! Terrible experience, when calling Jetblue during my stay to let them know, rep told me to "be nice" and go to the front desk and maybe they will upgrade me. They didn't. My vacation and $2000 down the drain. I tried to make the best of this situation, but will never use Jetblue again.

I called Jetblue because I enrolled in this True blue program they announce and to gain points I traveled with them since January 2015 (round trip). I had another flight on September 2015 (round trip). When I was going to buy another ticket in May 2016 I had 0 points. Like if I never had any trips. Before this in January 2015 I realized that my points were not added to my ticket fare. I called them and the operator said that the tickets will be added once I travel there. I traveled then in September always putting my email address when I was asked for my Trueblue email address. Once I entered it the True blue number assigned since the very beginning appeared in my reservation: ** (as always it says Trueblue member **).
Now that I called to ask why I do not receive any points yet, they told me that the number does not exist anymore and that is under another person's name. I told them that I don't assign the number I put my email and the number is always assigned by their system. Their answer was to create another account to transfer my points worth only from 12 months ago (meaning I lost the points of my first purchase January 2015). I said is not fair because they STATE in their page that the points do not expire and I should have points from the very first trip to the last one. It is not my fault that their system gave me a wrong number. After trying to reason with operators and Managers whom I called 3 times, I tried to create another account so that I assigned the 12 month points and it marked an error. I could not use my email to create another account to transfer my points.
I lately tried to create a new email and to claim at least the points I should have since September 2015, and still have error messages. In the error message always appears the number I called already many times to solve this problem but they do not help at all. I have not receive any emails from them, neither an update information on this case. They just limited to say that they will look for the problem and that it could take months to solve it. Therefore, this True blue points is FALSE is just propaganda they are using to have people buy their tickets and they just don't care to solve any problems presented to them. They blame "the system" and let me tell you a company that do not control their system is not a good neither a trust company at all.

MY flight was fine except for the surprise luggage fee. But now that I'm home, I've found IN-FLIGHT CHARGES on my credit card. ON A DAY I DID NOT FLY! I was with a handicapped & legally blind man, we brought our own sandwiches & water with us. He's BLIND so he slept & I read my Kindle. Very thankful that the person in front of me was kind in their seat position. I spoke with Laurie at JETBLUE as soon as I saw the charge for??? in-flight charges??? Nobody knows what? I explained that we received no drinks, headphones, etc & STILL the charges are not removed.
I feel JetBlue scammed me as far as luggage goes & now SOMEONE AT JETBLUE IS MAKING CHARGES TO MY CARD. Did I mention charges on a day I did not fly? I am livid that my card # has been misused but also that customer service Laurie & supervisor Rosemarie have the "too bad too sad" attitude. I now have to cancel my card and dispute the IN-FLIGHT charges for the day I did NOT FLY. JETBLUE HAS A THIEF ON BOARD...

Our flight got cancelled due to a blizzard in Denver so no fault on the part of Jetblue. It's what happened after the flight was cancelled that became a nightmare. We arrived at JFK after learning the flight was cancelled after we were already in route to the airport. This was Wed the 23rd of March. Upon going to the help desk we were told the soonest flight was Saturday the 26th, I said immediately said that Saturday wasn't going to work so could we get on a standby list or fly back with a layover instead of direct. The rude agent said "nope it was Saturday or nothing". I waited a bit and called Jet Blue customer service because I had never heard of a major airline not having standby, the agent on the phone said "yes of course there was standby" but she couldn't issue the standby tickets so back to help desk at the airport.
Back to the help desk we went, this agent was rude as well and said she would issue the standby tickets but their policy was not to do it and "just put you on the next flight available". We explained that we would just spend the night in the airport in hopes an indirect flight would open up, I asked if there were cots/blankets available. The response was "well I have no idea where they are so I just suggest you look around the terminal and see if you can find something yourself." Meanwhile in Denver the airport handed out cot/blankets, meal tickets, to those stranded in the airport overnight. While we were at JFK the agents were not only rude to us but I witnessed them be rude and yell at several passengers while in line at the help desk. We didn't get a food voucher or for our 30 hour stay in the airport, while the blizzard was certainly not the fault of the airline.
I can't believe the difference in treatment of passengers in Denver and JFK. I have only written a fraction of the issues with Jetblue on here and will never fly them again. We did get on standby the 24th and thankfully got off that horrible terminal. It shouldn't take so many calls and arguing with customer service to get on a standby list and get out of an airport. Never again Jetblue.

My husband and would like to thank Jetblue for their outstanding assistance in getting home to a son that was hospitalized, in a life and death circumstance. They were awesome about helping us get from the Bahamas to Cleveland the next morning with a small cost, waived all the fees to change the two flights. Can't thank them enough! In general, we were very impressed with their free snacks and beverages and we paid no carry-on fees. They will be our first choice in the future.

Erika ArmstrongAirlines Contributing Editor
From the front desk of a busy FBO to the captain's seat of a commercial airliner, Erika Armstrong has experienced everything aviation has to offer. She is the author of A CHICK IN THE COCKPIT and her aviation articles can be found at Consumer Affairs, Plane & Pilot, Flying.com, Disciples of Flight, NYC Aviation, Contrails, Mentor, General Aviation News and Business Insider. More about Erika→

Founded in 1999, JetBlue has become known for innovation and leading-edge technologies. In 2013, they were the first airline to offer personal electronic device connection from gate to gate.
Multiple destinations: JetBlue offers flights to and from airports across the U.S. and in Central and South America.
Partner airlines: For international travel outside of direct flight paths, JetBlue has 40 airline partners with worldwide destinations.
Plenty of entertainment: At every JetBlue seat passengers can enjoy 36 channels of live TV, helping to pass the travel time more quickly.
Rewards program: The TrueBlue rewards program offers point redemption with no blackout dates, and earned points never expire.
Stretch out: JetBlue offers the most leg room in coach for anyone flying economy class.
Best for Business travelers and frequent fliers looking for a flexible rewards program and unique services.
Basic Information
Company Name:

Jetblue

Address

2701 Queens Plz.
N. Long Island City, NY 11101
United States

Year Founded:

1999

Website:

http://www.jetblue.com/