Consumer Complaints and Reviews

I called Hilton Worldwide Guest Assistance service multiple times to resolve problems. They have bad bully and cynical attitude. I called them because of bad experience at Waldorf Astoria Boca Raton and billing dispute. The hotel did not want to give a refund even the hotel failed to accommodate a right specific room that we booked. The hotel was oversold during Easter holiday weekend. I tried to get a refund and resolve it about bad experience through Hilton Worldwide Guest Assistance because the hotel gave hard time and poor sloppy service at Waldorf Astoria. I called Hilton Guest Assistance for help dated: 3 times on April 19, 2017; 12 times on April 20, 2017. Nothing so far from their side for solutions! They are mean and have cold shoulder. They said that they cannot help and they are a third party. I hate Hilton Guest Assistance. What is it for?

This was my worst experience with a Hilton property ever. I will say that the quality of the hotel was not what I typically experience in a Hilton but this was not my issue. I had requested to use points for 1 day. I made that request over the phone in Feb. When I checked in, I explained to the desk attendant that I had set up to use these points. They responded by saying that they did not handle points and I could the Rewards Group if I had any questions. They should have said, "I don't show that you are set up to use points. You need to call." I responded by saying that "I know it was set up so I'll check, double-check, after I check out." Again, no direction from the attendant.
Upon checkout I received my email receipt and realized it was not done properly so I called Customer Service. After 35 min of being put on hold and listening to someone type, the answer was "Sorry but the points needed to set prior to the stay." I did what I was supposed to do as a customer, they made the mistake and now I'm penalized. I tried one last time to make amends, but again was told, "No." I travel for business about 50% of the year and normally stay with Marriott, where I have over 250k points. I will never stay in a Hilton property again!

Hilton ruined our holiday and lied to us about the planned works, and really did not care. Just gave the standard "thank you for your email" blah, blah. "Thank you for your inquiry regarding your complaint file. We appreciate you taking the time to contact us". It has been over a week since this reply came and there has been no further contact. So it is all just lip service. I held off posting this to give them the opportunity to make things right but how long do you wait. How do you ever go back to a Hilton Hotel ever again?

Stayed at Hilton Crystal City for vacation. Came in early and knew we would have to wait to check in. Went sightseeing and came back after regular check-in time. Room still not ready and desk person was very rude. She did little to help us. We got there at 11 A.M. and returned at 3:30 P.M. Her attitude was that she didn't care that we were inconvenienced. The restaurant waitresses were also some of the grumpiest I have ever encountered. The accommodations are very nice. Restaurant food good and bar area nice. Shuttle service very very very slow.

Humiliated. I have been a member since 2012 but have not used my rewards in a while, using Marriott and Wyndham. This time I was looking for a room in NYC and Hilton told me they had a place 10 miles away from Manhattan and that they would shuttle me to Penn station. Unfortunately, I made the mistake to check my reservation while on NJ transit from Trenton, New Jersey. Come to find out the room is more than 30 miles away and no shuttle to Penn station.
I invited my family from California and we were all carrying our bags in hopes of a great experience. So I took a deep breath and asked if there was a shuttle to the nearest station. They said yes and after waiting 25 minutes, the shuttle driver told me they were overbooked and if I had signed my name. No one at the front desk told us so we had to get off the shuttle. When we did, the other guests laughed at my family and mocking them to get off. The entire experience with Hilton has been upsetting, and I would wish Hilton can take consideration of their customers needs, options and inconveniences to time and money when reservations are not made to traveler expectation.
How do I know I can trust these reviews about Hilton?
761,264 reviews on ConsumerAffairs are verified.
We require contact information to ensure our reviewers are real.
We use intelligent software that helps us maintain the integrity of reviews.
Our moderators read all reviews to verify quality and helpfulness.
For more information about reviews on ConsumerAffairs.com please visit our FAQ.

I was rewarded a Hilton BMG certificate for an unsatisfactory stay in Ohio. When the first one failed to show up a second was send about a month later. Lo and behold, they both show up on the same day. I then phone Hilton Honors to find out which one is valid and which one is not. One is valid. I then call a few days before my hotel stay and I give them the number of the certificate and then it is checked once again the front desk manager. Everything seems fine and we check in. When we are checking out the desk staff was having an issue trying to figure out how to discount the one night. Once that is figured out we cash out. Now over 6 weeks later I have received an invoice from the hotel that I have a balance for one night because the certificate has come back voided.
I have called Hilton Honors and after speaking to 3 different associates including managers, they have no record of me ever calling before I used it and have received 3 different answers but they are not interested in helping, even after I was originally told the certificate was valid. I am beyond upset as I stay at the Hilton chain several weeks out of the year and this was a certificate from an unsatisfactory stay. I will now have to deal with the hotel directly as they were the ones that also chalked the validity of the certificate. What is also confusing is that Hilton Honors did tell me that there is a valid certificate but they won't let me use it. Why would I want to use the Hilton chain after this incident? Is the Hilton able to sue me or come after me for the rest? They don't have my CC information. Any thoughts?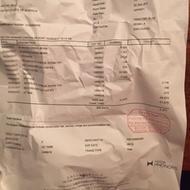 I am an international traveler and have a choice where I want to stay. I do not think I will be choosing to continue with the rewards program of Hilton any longer. I recently spent 43,298 yen on a single room in the Hilton in Okinawa, Japan for one night, which is roughly 480 USD. I was told there would be no construction noise waking me up in the morning and that only happened on the "other" side of the hotel. I was woken at 7 AM sharp by very loud drilling. I was given an upgrade for 7,000 yen, which that part was refunded but my total was still 43,298 yen for one night.
However, there were two double beds they pushed together and the beds were like sleeping on a wooden board. If the beds are Japanese style they should advertise as such. We chose Hilton because we do not want the Japanese beds; we want to sleep in American style beds. They should be upfront about this as well as the construction noise.
Overall I was very dissatisfied with this experience and what should have been a relaxing getaway turned into a sleepless night. I will not be investing my time or money at an international Hilton again and taking this risk. Over $400 per night for one room is significant and the level of discomfort of this hotel made this seem like we were being taken advantage of. Even after speaking to the manager, they only said they would reimburse the 7,000 "upgrade" fee, which was a little over 60 USD. They said they would not take anything off the room charge and that is all that would be done. This was after explaining the kind of night we had, the construction, the free movie features not working, and the very uncomfortable beds that were pushed together.

My company booked me a corporate stay for business for 3 days (Hampton Inn Taos New Mexico/Hilton Hotels). On my arrival the front desk check in person had me stand around waiting for her to finish paperwork for twenty minutes before she would even help me. She took all my information and gave me a room. When I got to my room I had a fridge that did not work and an air condition unit that did not work. I went to the front desk where they sent a maintenance person to look at my fridge unit and he said it needed to be reset and that he would check on it in a couple of hours. He never returned and I had no fridge and my food got warm. The air condition unit never worked.
I went to dinner and when I got back someone was entering my room telling me that she had just been given my room. I went to the front desk and I was rudely told that they had no record of me being in that room. I returned with my confirmation paperwork and was so rudely dismissed, this was not the Hilton experience I was used to having. Both the afternoon and night persons should be fired for their unprofessional rude behavior. I will never allow my company to book any travel reservations at any Hilton from now on. My advice to anyone is go somewhere else. This is a terrible hotel and they do not deserve to be in business if they intend to treat people like this.

I am a diamond member but I had an experience recently with Hilton that is causing me to reconsider my loyalty with this hotel chain. I have used Hilton as my hotel of choice for many years and I've come to find that the service quality I am receiving, especially as a diamond member, is falling short of expectations. I am finding that there is very little difference between staying at any random hotel chain than what I receive at Hilton as a diamond member. Yes, upon arrival I have the occasional upgrade, bottled waters and a multiplier on points, but these literally cost the hotel nothing.
Recently, I stayed a total of eight nights over a two week period in Jamaica only to find out that I was neither awarded points nor nights for the roughly $3000 that I spent because I went through a travel agent. It is business travel and a requirement that I book through a travel agent that we use, yet Hilton has decided to have as a policy that they do not award points when booked through a travel agent. The only difference between booking through a travel agent and an OTA (online travel agency) is the human interaction. Now, in response to my five emails and calls to understand what can be done about this, Hilton has attempted to pacify me by throwing 30,000 points at me.
Clearly, they are not looking to get to the root of the problem, which is that I will be traveling internationally a lot moving forward and will have to use the same travel agent for those trips. If I am neither privy to points nor nights/stay credit, I have no reason to not stay at the company preferred hotel, which is not the Hilton.
This, and the fact that the service I have been receiving even state-side at Hilton properties is not what it used to be... Their competitive advantage is slipping fast and my experiences of late is that they neither care enough about the issue to truly understand the concern, nor do anything other than scratch the surface when it comes to corresponding back to me. I will not reward them back with my loyalty...

I have stayed at many Hiltons before and have been very satisfied with the customer service. However the service we received at the Garden Hilton in Valencia CA will prevent me from going to another Hilton again. We booked 20 rooms for our group, and the meal vouchers were incorrectly distributed. The main problem was not the poor distribution of the vouchers but the terrible treatment by the catering director to not only my wife and I, but the other parents and children as well. The other problem was the awful handling by the GM of the hotel was inexcusable.
It is incredibly frustrating when a company makes a mistake and acts like it was our fault. The Catering Director, used past groups behavior, and how the vouchers were filled out (which is not our responsibility) as an excuse his own rudeness to us. The GM ignored that fact how poorly, and rudely we were treated but instead wanted to focus on the voucher mistake but wanted to act again like it was our fault. The complete inability to listen to a customer trying to explain the terrible treatment they received is inexcusable.
In the end we received a run around by the guest services department and the General Manager in Valencia. I am disgusted how a General Manager refused to listen or to make any effort to be accountable and rectify the situation. Quality customer service has the ability to listen, understand and take action to correct the problem. What I received was a terrible manager who was not interested in listening but only interested in her perspective. One star is too high of a rating for the Hilton in Valencia CA.

My daughter's dance company had a competition at Port Chester High School. We stayed at the Westchester Hilton. Our stay was for 2 nights. Our first night our thermostat was set at 75 degrees. We could not get the room above 66 degrees. I spoke to two people at the front desk. I explained the problem to them. All they offered me was a portable heater. That wasn't acceptable. They assured me someone would look at it. No one came and looked at it. We came back from the competition it was late. Our room was at 63 degrees. All they said at the front desk was sorry. I will never stay at a another Hilton again. Our stay was the weekend of Feb 10 to the 12. The temperature outside was about 35 degrees.

I have been incorrectly charged by Hilton Sydney. Despite me writing to Hilton Sydney for over a month they have failed to refund me. Hilton Sydney have admitted that I had made the cancellation made through book.com on time and that there was no evidence of my booking on the Hhonors website. Further Hilton Sydney have not provided me the details of the complaint procedure and details of the regulator despite numerous requests from me. I have only been sent a website to a Fairtrade site. This is not acceptable and ridiculous state of affairs!!!

Nice hotel but lots of front desk service issue, plus attitude. This stay was disappointing as I paid cash for the second night with poor service and options. Front desk kept giving excuses why certain things couldn't be done that had been done before. Only one of those things was a late checkout request. We were also told we couldn't get an upgrade because all upgrades were sold out. However, when our room had issues they quickly found an upgrade room. We used points this first night. Then when we decided the next morning to stay another night with money, we were told we had to move. To a downgraded room, long before it was check in time before other guests. We fought them in a few nonsensical answers and lies. The front desk would say something on availability, then would clear it with a manager who would say no. My husband is a diamond member.
Also, I wanted to purchase a balm from the spa, where I've purchased it before. I am disabled so I can't walk far. They said they couldn't just send it to my room. What? Odd. Nice to have a restaurant on site although it's fairly expensive. Did not use much. Also, they charged for wifi, which they fixed but shouldn't have happened. It would be nice to have better/more bathroom items. Other properties have a shoeshine pad, cotton balls/sponges and cleaner (non-moldy) bath areas. We were short towels, pillows and an extra blanket (they should be there rather than bother housekeeping for more). We tip a lot but tipping for something that should be there is a pain. Miss the old gift shop they used to have. I also wish there was an indoor pool. Other places offered nice rooms for less but we really didn't want to hassle with changing hotels. This stay was the worst of our stays here.

On December 31 I took my family to the Hilton Southwest for a new family tradition. Upon checking in everything was ok. Once we entered our rooms my wife and I went into our room and the kids went into theirs. Once we got into the room it was stuffy so I put on AC to cool room off. Once I put the ac on the lights flicked on and off so I called front desk. Maintenance came up and declared a electronic shortages so they move us to another room. So I'm like ok the night's still young. Once we got to the next room AC was ok, working. My wife and I got settled in.
I plugged my phone into the socket to charge. About 30 minutes later the tv shortage out. I'm like WTH and my phone went black and blew out. I quickly called up management. They came and opened up another room. Now I'm pissed. No phone and 3 rooms in one night. They gave us a free breakfast but I have no phone. I been calling the Hilton every day to see they can replace my phone but I'm getting runarounds. The building is a old hotel just renamed Hilton Southwest. This is not Hilton quality at all. This day 14. Still problem not resolved.

Very disappointed with the handling of an issue we encountered at Homewood Suites in Fort Myers Florida. My family had to change rooms during our stay and two of my purses were left in error. They ended up missing and even though the general manager and housekeeping manager confirmed that a housekeeper and an inspector had to survey the rooms before any guests are allowed they refused to believe that my purses were stolen. Claimed they asked the cleaning crew and they said they hadn't taken them. Wow!
If all we have to do to get to the truth is just ask nicely then we certainly are wasting money on a judicial system. The manager believed her staff so I was out of luck. We hadn't even checked out yet and our items were just taken. Will never stay here again and will make sure to tell any and everyone I can about this experience. They do not value their guests and their property. As long as they don't catch their employees in the act of stealing then there are no thefts. Corporate was no better.

Guest don't supervise their kids, running through hallways. Cleaning needs improving. I watch staff put dishes in dishwasher without detergent. Blood spots on bathroom floor never clean up. Outdated furniture.

Hilton is a reputation hotel. I have been a loyal customer and have always appreciated the excellent customer service you offer. It is ridiculous that the I booked the early saver superior room through Hilton.com on 25 Nov 2016, the price for one night stay on 30 April 2017 is USD 894 and after a month, the price reduced to USD685 and said it is another early saver promotion.
How can the early saver rate for my room (which is non–refundable, non changeable) be higher than HHonors non member, 2 points normal rate (fully refundable and changeable). I cannot believe I would be overcharged for such a huge amount (USD200 different) directly by Hilton. I sent email to Hilton, requested for price adjustment or other compensation. At first Hilton staff promised they will help me to follow up my case and send my request to management, but in the end I never get reply from them. I am very disappointed on their customer service!!! People who want to stay in Hilton. REMEMBER NOT TO book hotel early. You will not enjoy any privilege or discount because Hilton keep coming out new promotion and cheaper rate.

Hilton Hotels is a reputable hotel chain. Or so I thought. Five weeks ago, my Hilton room was robbed. When I got back to my room, every single valuable had been taken from my room. Surveillance video showed a thief walk in the front door, jimmy the lock, and walk out a few minutes later with a bag full of my computer, my wedding band (I was working out, so I hadn't taken much with me), my credit card, and everything else of value. So far, this is just a bad day. It happens. But the way Hilton responded added insult to injury. Like I said, this happened 5 full weeks ago. When I left the hotel that day, I was assured that things would be taken care of. They haven't been. Despite multiple emails and calls from me, I haven't heard a single thing from Hilton. Crickets.
Well, that's not 100% true. I did get a short impersonal email from Hilton's insurance agency saying that Hilton had decided they wouldn't be doing anything to help make this right. Absolutely nothing. Look, I understand if they don't want to claim legal liability for this. But I'm a longtime customer of Hilton. There was a time I thought very highly of the Hilton chain. But if this is how they treat their customers when a robbery happens on their watch, I'm going to think twice about ever going back. Especially if I'm traveling with any valuables.

I was booking a room in Omaha Nebraska at a Hilton hotel. I was transferred to a customer service rep that said I would get $100 off my stay at this hotel if I joined their honors program. Upon my booking in Omaha, I found out this was false information and that this particular hotel did not qualify for discount. I wrote customer service requesting my money back due to dishonest info and never received a courtesy call back or any correspondence. Because of this dishonest deception, I will never stay at another Hilton and will let all my friends and family know about this Hilton scam.

This is a scam. Hilton suckered me into believing that I could go to NYC for a 2 night 3-day vacation for the cost of hotel fees $297.00. Every time I spoke to an agent to book at room in NYC they couldn't accommodate the dates. I had until today, 12/14/2016 to book at room. I was giving this to my daughter and her fiance as an engagement gift. Not only could they not provide a hotel we wanted in Manhattan near Central Park... they then informed me that I had to go on the trip with them. They NEVER explained that this was a scam to join HILTON Vacations and you had to sit in a promotional speech for 90 minutes.
You have lost my business!! I will NEVER stay in a Hilton Hotel. Shame on you for stealing your loyal clients' money. I travel 1 - 2 weeks out of each month. I book all the hotel reservations for myself, my staff and my clients. This will not be the first letter I write. I will get to the CEO of Hiltons, Better Business Bureau and other powers that be to let them know what I think of your cheating scams. I just had to take my gift away from my daughter. I WANT MY MONEY BACK!!

I am tired of receiving "spam" phone calls on my cell. I have pushed the section to remove me from the call list 3 times to no avail. Not only do I get spammed once a week, but the number called from is a cloned local T-Mobile number, so Hilton is trying to make me think it's a local number so I will answer it. If you have to trick people into talking to you, you have serious problems. STOP CALLING ME!!!

Don't ever stay at the Hilton Midtown NYC. We planned our family vacation 6-7 months ago to meet up in NYC for Thanksgiving. We called to make the reservation in June, doubled checked on Oct 3rd to verify everything was ok. I upgraded to a premium level paying much more, requested that our 2 rooms had to be joining as we have a child who is a diabetic and needs medical assistance at night sometimes. We requested, 1 king, and a room next to it with two double beds so my mom and 2 teenagers can sleep in there. "No problem" stated the young lady I spoke to.
I then called the day before we traveled Nov 22, spoke to reservations to make sure everything was set in stone. Nope! They had our 2 rooms on different floors! After 2 hours speaking with reservations and a hotel manager, she assured me everything would be okay. That she made notes and 99% chance it should be absolutely fine. I fly my mom from Texas to Florida, then Florida to NYC. We arrived at 8 pm, and we are informed not only do they not have the room type we requested, but that they don't have rooms together. The management says "you're lucky you can even stay here as we OVERSOLD!!!" Can you believe this? They're sending people to their other hotels in the city. Meanwhile this is on the parade route and that's why people booked in the first place paying $400 plus!
We settled into our rooms that were 4 doors away from each other. Not the type of rooms we paid for, super small along with smelly and super outdated with both only 1 king bed. I asked "where were my boys supposed to sleep?" I was promised 2 rollaways. We called and waited over 2 hours for rollaways, then we're informed THEY RAN OUT! My husband and I went down to speak to the management and they said they couldn't do anything about it. They'd have to sleep on the floor OR go to a different hotel and MAYBE they'd have a rollaway.
It's now 12:30 and I'm calling all over town to find a new hotel. We finally leave at 1 am and go to the W Hotel. We had to leave the rest of our family that stayed. Mind you they messed up their reservations too, but their child didn't have to sleep on the floor. They broke their contract with us...we are Hilton Honor members too, but I'll tell you honestly, THEY DON'T CARE.

I have been using Hilton for almost 20 years. This time when I checked in at Miami downtown it was great experience and also asked to provide HHonors nos. but the same was not handy at that time so I mentioned I will provide later on. I then stop by late night on my way back from dinner and asked night manager Mr. Amaurys ** to update the same. The answer which he gave me was not at all acceptable, he mentioned since I booked through third party cannot get points. This is for the first time I experience the same as in the past it's always been some agent who booked the hotel for me. Here I paid and also stayed so not understanding what's the criteria for declining.
I therefore asked him to show me the rule book but he couldn't justify the same and called up Hilton HHonors but they also didn't have any satisfying answers. He then printed out some paper showing benefits of Hilton HHonors. This was completely different than my request why I cannot get my points when I stayed and paid for my stay. He then started being rude. Extremely bad experience on Thanksgiving day. Thank you Hilton.

I booked a room at the Homewood Suites in Ft. Myers, Florida on Hilton's Website as I do almost weekly. I'm a District Manager and travel for a living. I use Hilton Hotels for ALL of my travel needs. I called Homewood Suites and was told that I am going to be charged $50 since I did not cancel 24 hours in advance. I didn't even book the hotel room 24 hours in advance and Hilton's Website states that it is changeable. So when they told me that they are only charging me $50 instead of the full rate I was still upset.
I'm a Hilton Hhonors Member since 2013 and have never had an issue, so I called Hilton Hhonor for a resolution and they just put me through to the hotel and washed their hands of my issue. Unless this is fully resolved I will no longer be doing my business with them. You would think that when spend this much money with a company you think that they would agree to their own terms and conditions on their website. Guess I was wrong. I'll be disputing the charges and will tell everyone I can about this. It's just not the right thing to do.

DO NOT USE THIS HOTEL CHAIN!!! They charge your credit card in advance and send an email confirmation stating NON-REFUNDABLE. The person taking the reservations does not tell you this when making the reservations. My credit card was charged $1600+ 3 weeks prior to my event. I only found this out when I needed to cancel one of the rooms. I spent over 45 minutes on the phone stating I was never informed of the pay in advance & non refundable and trying to get $800 + refunded. I was told the information was contained in the email confirmation & since I did not respond within 24 hours of making the reservation there was nothing they could do. I was not able to talk to a manager. I was told someone would call me back within 3-5 days. Still waiting. I did contact the FTC in Washington DC, so if this has happened to anyone else, please let them know.
This is a type of fraud/scam if you are not made aware of the terms verbally when making the reservation. Most business people do not check emails on a consistent basis. Any other hotel I stay at will charge my card after I have stayed. This is the SECOND time this has happened, guaranteed it will not happen again. When I went to Denver in May, my credit card was charged 3 months before my trip. And because I booked on-line, I did not even get credit for the HHonors program for the nights I stayed. There are too many respectable hotels that appreciate customers and they will get my business in the future!!!

Room was OK, Clean. Hallway stayed very cold (it's 40 outside and the AC stayed on). Pool area very hot, got dizzy had to leave. NO MICROWAVE, even Days Inn has them. Could not even cook popcorn. Overbilled me $60 a day, told takes 3 to 5 days to correct. Computer always does that and it automatically corrects itself, we were told. Did not even get a receipt when I handed in the door cards. NOT WORTH THE MONEY.

I will have to say that I am disappointed in the Hilton. I am an 8 year vet and I asked for a discount to stay at the Hilton. They said that most of the hotels do give the discount but not that one. How can you not give a discount on Veterans Day to a vet. They will do it at other places but not this one. I have never stayed at the Hilton and after tonight I will never stay at one again. The other thing is Portland is having issues this weekend because of elections and I asked if it gets bad could I cancel without being charged and they said no. So they are going to charge me $183 cancellation fee because I do not want to risk my life and my friends' lives too. What the hell. Needless to say I do not care how nice the place is. I will not be staying there after tonight any more. So to all of the military persons out there if you want a discount here, sorry you will not be getting it.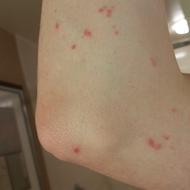 Stay Away from the DoubleTree by Hilton Hotel Birmingham - I cannot accurately describe how awful this hotel was. Something in the sheets made me break out with red rashy bumps on my arms, side, chest and hands. When I complained they switched me to a room with no bed. So I had to ask for a 3rd room which was a downgrade and I was NOT given a discount on the bill. I was told the General Manager would call me the next day which never happened - I had to call her. My whole situation was not a priority for the GM and the only compensation given was a few Hilton points. I have been a Hilton Diamond member for 11 years and never have I been treated so poorly. From the accommodations to the service my experience was beyond horrible. If you know what's good for you and your family avoid this place at all costs! You have been warned.

I was kicked out of the Home 2 Suites OKC South. I am a disabled veteran and was kicked out for my support animals, one week before veterans day. I was told they were too noisy, even though EVERY time I walked in they weren't barking. This morning they said they would change my room as they put me on the 1st floor next to the entrance adjacent to another room with other dogs. Then they called me after lunch and said I could no longer stay. When I got back to the hotel, I told the manager I was going to take legal action. As I walked back to my room, I gave her the finger. She then called my room a few minutes later saying I threatened her and that I had to leave immediately. She also informed me she called the police who arrived and told me I had to leave. Here is the kicker she told the police I refused to leave, so she was trying to get me arrested. I never said anything such thing.

I have been staying at Hilton Hotels for many years, and I'm a Hilton Honors member. No problems until I stayed in Savannah, Ga. We had a reservation on Oct. 28th to Oct. 30th 2016. We made a reservation for a suite and a balcony. We did not get a suite, when we enter the room. Really bad smell. But were really tired from the drive. So we did not complain. The staff was not very friendly. The staff did not explain any policies to us. She said sign here. She said next. Me and my husband left the Hotel got some to eat. When we got back the room we sat on the balcony. A lot of people were on their balcony smoking and drinking. It was very loud. My husband asked a person on their balcony so it's o.k. to smoke out here. They said yes. "No smoking signs out here sir. Every body does." We did smoke two cigarettes. Because it was outside not inside the room.
On Nov. 1st 2016 Hilton charged my card $250.00 for smoking on the balcony. REALLY There are NO SIGNS ON THE BALCONY!!! Where are the signs? You have thousands of signs in your Hotels. Not one the balcony. This is a scam. When I called the Hotel the lady was so rude to me. I told her "I will not come to your Hilton again", and I was cutting my card up. She said over and over "this is my policy." She would not let me talk. Very bad customer service, and I will also put this on Social Media. I will not be back. This is a SCAM.

ConsumerAffairs Research Team
The ConsumerAffairs Research Team believes everyone deserves to make smart decisions. We aim to provide readers with the most up-to-date information available about today's consumer products and services.
Hilton opened its first hotel in 1919, and it has become a highly recognized name in the hospitality industry. Hilton Hotels & Resorts is Hilton Worldwide's flagship brand. The Hilton Hotels and Resorts brand alone has more than 500 hotels on six continents.
Award winning: The World Travel Awards named Hilton Hotels & Resorts North America's Leading Hotel Brand in 2015. The same year, Hilton Worldwide was named a Top-50 Green Brand by Forbes and a Top Green Company by Newsweek.
Spa: Hilton Worldwide created the eforea spa with global travelers' high standards in mind. The spa provides guests with experiences to encourage balance and wellness. Select Hilton Hotels and Resorts, DoubleTree Hotels and Embassy Suites have eforea, and sample menus can be found on Hilton's website.
Twitter: Hilton has an active Twitter feed, and @HiltonSuggests tweets recommendations for travelers. All recommendations come from employees' personal experience with local businesses and attractions.
Rewards: Hilton HHonors, the free Hilton Worldwide rewards program, lets guest use points for free nights. It also includes other perks, including access to free standard Wi-Fi and the option to check-in from Hilton's smartphone app. With the app, guests can even select their own room.
Community involvement: Hilton Worldwide is committed to corporate responsibility. In 2015, Hilton employees volunteered a total of 213,000 hours in their local communities. Hilton has also partnered with PointWorthy so Hilton HHonors members can convert their unused points into a cash donation to the organization of their choice.
Best for Hilton Hotels & Resorts is good for solo travelers, couples, business travelers, retirees and anyone who is looking for a full service upscale hotel.
Hilton Hotels Company Profile
Company Name:

Hilton

Website:

http://www3.hilton.com/en/index.html