Consumer Complaints and Reviews

My fiancee and I traveled on June 16th on Alitalia, flight AZ0631 from Miami to Rome, Italy (non-stop). When we arrived in Rome, we went directly to our hotel and opened our bags to unpack and were unpleasantly surprised when my suitcase appeared to be ransacked. As I further investigated, I noted that my wooden shoe trees were present, however, my two pairs of Salvatore Ferragamo shoes were missing (styles Diego and Magnifico Bit Loafers). We promptly called the airlines who told us we should report this issue ASAP to the Rome police department and get the proper documentation, which we did as instructed. On the 9th day (due to a 7 day cruise) we reported this incident by email (which is what we were instructed to do) along with pictures of my suitcase and police report from Rome. Not long after I reported this incidence, I was told that Alitalia is denying any compensation because we missed the 7 day reporting window.

My Alitalia flight #757 was supposed to depart from Tehran Iran for Rome at 3:45 AM on August 28. After several vague announcements about flight delay due to technical difficulties, we were finally informed at 6:00 AM that the airport ground crew had discovered a hole in one the aircraft's wings! The airplane was not permitted to take off until the necessary repairs were complete which would take several hours. Finally, we got on board and left Tehran airport at around 4:45 PM (13 hours later). By then, majority of the passengers, including myself had already missed our connecting flights to our final destinations.
When we arrived at Rome at 7:30 PM local time, we were taken to an Alitalia transferred desk so the airline staff can rebook our flights for the next day. The airline agent who handled my rebooking, changed my original flight from Rome to Baltimore via Atlanta to a flight from Rome to Baltimore with a two hour layover at JFK airport. He also told me that my luggage was checked in all the way to Baltimore where I could pick them up (which turned out to be wrong!)
In the meantime, we were told that we would be provided with overnight lodging at San Giorgio Hotel in the city of Civitavecchia (about an hour away from the airport) and every passenger would receive a travel kit including personal items such as toothbrush and toothpaste, and a change of shirt (again, wrong!). When we asked if there were any other hotels near the airport, they said no. Later, I googled hotels around Rome airport, and found several hotels right next to the airport, including Hilton and Hampton Inn.
We were told to wait in a passenger "lounge" for our hotel transportation. At 9:30 PM after a two hour wait, we finally got on the bus destined to San Giorgio Hotel where we thought was the hotel we would be staying for the night. We arrived at the hotel at 10:30 PM and were offered a late dinner consisting of what appeared to be leftovers from lunch. After dinner we returned to the front desk, where we were told by the front desk staff that the hotel was booked! They scattered all the passengers (about 50 men, women, and children) to various motels and inns throughout the city which all turned out to be substandard 3rd and 4th rate motels with unacceptable conditions.
For example, my hotel room had moldy walls, terribly worn out bath towels, and a crappy AC unit that took almost two hours to bring the room temperature down to a comfortable level. The flight from Rome to JFK was no picnic. Rude and inattentive flight attendants almost refusing to speak English to me (on a U.S. bound flight!) and malfunctioning entertainment system. I had to sit and watch other passengers enjoy watching movies on their consoles for 7 hours.
After arriving at JFK and going through U.S. Customs, I was told by the Customs agent that I must claim by bags at the baggage claim and recheck them at the American Airline check-in desk for my next flight to Baltimore, contrary to what the Alitalia agent had told me when he was rebooking my flight at Rome airport. Only one of my two checked bags showed up at the baggage claims carousel. Not wanting to miss my next flight, I grabbed my one bag and handed it in at the transfer desk. It turned out my next flight was in a different terminal at JFK, so I had to take the air-train to the AA check-in desk. By then I was already too late to catch my flight to Baltimore.
I had to purchase a new ticket for another flight from JFK to Washington Reagan National airport because AA has only one daily flight from JFK to Baltimore. After arriving at Reagan National, I went straight to BWI airport to claim my one bag, only to find out that it didn't make the flight from JFK due to short layover.
My luggage was finally delivered to my house 4 days later. I would not fly with Alitalia again even if they paid me!

I had an hour long transit at Rome today as part of my flight and felt absolutely disgusted at the welcome I received as a Muslim woman who wears a hijab (headscarf). So I walk through security and the alarm does NOT go off, but I still get asked to do a check underneath my hijab (which I understand somehow).
However when I walked into the room for what I thought was a quick peek underneath my hijab, I got a full body check as well as a swab test for explosives. Which tested positive. The woman then did many more checks and asked me to follow her to various other stations for her to try again and again and again. Not only did she not explain to me what was going on, but she also wasted 30 minutes of my time, before the test magically appeared negative (which she then needed to check a few more times). This then lead to me rushing to my check in, which luckily was delayed. But seriously... never flying with Alitalia again. And I advice all other muslims to avoid them as well. So pathetic.

They added a charge of $833.99 to my credit card 5 months after I paid for my ticket. Day before my return trip home they fraudulently charged my credit card for a seat upgrade that wasn't mine. I called and emailed but no one could help me. Had to cancel my credit card. Check in over 1 HR in line. Everyone at airline rude and angry. Food terrible. No Wifi on plane. 90 minutes late takeoff, 2 hrs late landing. They just do what they please with no regard for customers, including stealing. DO NOT FLY ALITALIA. Even if it means staying out of Italy.

Our problems with Alitalia were rather small, compared with other war stories, but I report them as they seem to be quite typical for Alitalia. We went from Vienna to Palermo May 16, 2016. We were booked by a travel agent on a flight Vienna-Roma by Air Berlin and Roma to Palermo by Alitalia. The assignment of seats was changed in Roma because Alitalia probably used a larger airplane than expected. My wife's seat number was changed at the gate without any comment. My seat number remained unchanged, but another passenger was already correctly sitting at the seat which had been assigned to me, so it took some time until they found a seat for me.
When we arrived in Palermo I recognized that my expensive Rimowa suitcase had only 3 wheels, thus one of the carriers damaged and lost a wheel of the bag. We were told to contact the "Lost & Found" counter where also other travelers appeared and a rather bureaucratic process started. After receiving a "documentation" I was told that I have to transmit this document to Alitalia within 7 days by FAX(!). Obviously, a very customer-unfriendly policy.
In Palermo it is almost impossible to find a mail drop for the regular post system, even more difficult to find a fax machine which is, of course, a totally outdated way of communication also in Italy. Our hotel in Palermo could not provide a fax machine. After traveling to the Lipari Islands, our hotel in Lipari sent a fax to Alitalia within the 7-day limit imposed by Alitalia, which they said it went through. However, the fax machine did not provide a confirmation. After missing any reaction from Alitalia for several weeks I found an email address, customer.relationsde@alitalia.it, and sent them again the documents, referring to my earlier fax, and a few pictures describing the damage. Surprisingly a formally friendly reaction from Alitalia arrived a few days later:
"As an initial matter, we sincerely apologize for the inconvenience you experienced when traveling on Alitalia from FCO to PMO on flight AZ 1785 on May 16, 2016. We can fully understand your disappointment when your luggage did not arrive as expected. Please know Alitalia is committed to continuously work on improving our baggage handling procedures in order to minimize these occurrences. Alitalia settles baggage claims in accordance with the provisions and limitations set in Montreal Convention of 1999. Passengers seeking compensation for damages to their luggages must report the damage to the carrier within 7 days. This information is disclosed at our airport baggage offices and is published on our website www.alitalia.com.
"Our records indicate that your luggage was damaged on May 16, 2016 and you wrote to Alitalia on June 10, 2016 which is over the 7-day limit. Consequently we regret to advise that we must respectfully deny compensation. In the case you have sent the claim within 7 days to Alitalia, please provide within 5 days to our e-mail address customer.relationsAT@alitalia.it the following documentation: The original receipt you have received when you have faxed the claim (as we need the exact date on which you have sent the claim to our department)."
I did as suggested, described the situation, mentioned the date of the fax, named the hotel as witness but never obtained an answer from Alitalia. Finally I decided to contact my credit card company which offers some type of travel insurance. The credit company had outsourced the handling of claims to an insurance company. After requesting some additional information they paid compensation, based on the time value of the bag (which was about 1/3 of the original price).
I really hope that insurance companies stake out claims to the carriers in cases like this. As many other complaints on this site describe: Alitalia is unserious and tries to avoid liabilities with tricky rules and behavior. BTW, when returning from Catania to Milano the plane was late and we almost missed the connecting flight to Vienna. Thus, whenever possible I will try to avoid flying with Alitalia.
How do I know I can trust these reviews about Alitalia?
609,949 reviews on ConsumerAffairs are verified.
We require contact information to ensure our reviewers are real.
We use intelligent software that helps us maintain the integrity of reviews.
Our moderators read all reviews to verify quality and helpfulness.
For more information about reviews on ConsumerAffairs.com please visit our FAQ.

Flying from the UK to Japan isn't the easiest of trips however going via Rome with a 10 month old baby girl is very challenging and Alitalia were absolutely awful, leaving my child clearly distressed by the time we arrived. I am still extremely angry with Alitalia. The polite but not so helpful air steward said that never before has he seen a toddler not be allocated a seat with extra leg space, even though we requested this 7 months previously. He said that probably another passenger bought the seats. He then said someone will speak with us on arrival to ensure that we get better seats on return, but this did not happen. From a customer services/experience perspective having a passenger with a 10 month baby on their lap for 19 hour flight is absolutely unacceptable. And we did not even have an apology. I will never, ever fly with this company ever again and I vigorous encourage others (especially with children) to seek another operator.

First experience with traveling with Alitalia. Probably will be my last. All because of terrible customer service. Traveled from Toronto to Rome in Business Class with my sister - Very nice seats and good service. However, all good on the flight was undone on arrival when luggage didn't arrive. Very unhelpful staff. Disorganized and 1980 quality photo copies of forms that were all but unreadable. Then the nightmare really began. As they had lost both of our luggage, we had been sent an email and text message (not directly from Alitalia) that the luggage had been found and was on its way. Both pieces arrived (on separate flights) but Alitalia only delivered one of them more than 12 hours later.
We left our hotel on a tour and after over 47 phone messages to Alitalia baggage (several of which they just hung up instead of helping) over the next 10 days we still hadn't received the luggage (even though we had confirmation 5 days before we returned home that it had been sent to Venice - Our final destination). Went to the Venice airport to return home - baggage services was closed until after our departure flight. We were able to convince an employee working check-in for Alitalia to accompany my sister into the baggage claim area to search for the luggage (the only way she would be allowed in according to the information desk) and after searching through the 100's of pieces of undelivered luggage she was able to find it. I gave the second star ONLY because of this employee. It was a nightmare experience trying to deal with this airline.

More than 8 days and my luggage didn't arrive, from 29 Jul until now. The airport gave us numbers to follow up with them but nobody is answering.

I travel all over the world and have flown several airlines. Alitalia has by far Worst customer service I have ever seen. I will never fly with this airline and recommend all to stay away from them. They forced me to leave my personal items behind. They will weigh your purse, (NOT CARRY-ON). The Iranian national counter agents are the worst ever. They actually asked me for bribe telling me if I don't want my items checked, I have to pay them a bribe. Crooks and to make the matter worse, my luggage was not transferred to my connecting flight in Rome to USA. AVOID Alitalia.

This is my first and very last time flying with this company... They are very unorganized and my luggage is delay/missing. It is hard to get any info about what happen to it. I filed a claim with Alitalia. Let's see what will happen. How is it that this company is still in business?

My flight to Rome from LAX was cancelled today. I paid $2000 for a non stop flight. Customer service reps to assist close to 100 customers to make new arrangements - 2. Their solution: come back at 5 am the next morning to see if you can get on another flight. They simply didn't care what happened or why and refused to answer any questions. Tried to call airline customer service and no one answered after being placed on hold. It just rang on and on. When I did find a company contact on the phone, I was told to come to the airport at 5 am and wait for a flight the next day. So to whom can I file a complaint for reimbursement. I paid for a service I did not get. It can't be a coincidence that this airline has such a low rating. They know they are awful and don't care. I made my reservation with KLM and ended up with Alitalia. I don't want this mess to reoccur on the return trip.

My mother and I flew yesterday from Marseille to Bucharest with Alitalia and it was definitely the worst travel experience I ever had. For the first flight (AZ 335, from Marseille to Rome), the young employee who was supposed to check us in barely spoke English, appeared to have trouble managing our data, called a colleague for help (who was actually not paying much attention to us, but was simultaneously talking on the phone during this time) and eventually gave us seats only for the first flight. Knowing we had a short commute, never having faced this situation before, not having understood what happened and not trusting her skills by now, I was a little worried and I asked twice where we would get our seats for the next flight, to which she finally said something about a transfer desk.
The plane was 40 minutes late so my mom and I frantically ran, following the transfer signs, to the first transfer desk we found. After waiting in line, the woman there, who seemed annoyed and made comments about her job and the customers, slowly looked at us and held us there for fifteen minutes. Gave us absolutely no information, looked at our documents and raised her shoulders. Said some stuff in Italian although we addressed her in English, interrupted me annoyed when I tried to explain what had happened in the previous flight, told me not to raise my voice (I did that after seeing nothing was happening, time was flying and the employees said it was OUR fault!!!) and decided to pass us to one of her colleagues because 'we had lost our plane anyway'. This person also gave us no useful information, just said we probably already missed the flight and there was nothing they could do about it at that desk.
At this point I decided to take my chances and run like a crazy person through the airport with my mom, hoping we would somehow find the gate on time. Before arriving at the gate we saw another transfer desk, so I thought we should also ask there, but the person was less than helpful, only repeating the number of the gate. Not being sure if it was at all possible to get on without a boarding pass, but not seeing ANY other solution, we sat in line and tried to explain AGAIN our situation. The woman there, chewing gum and annoyed by the situation took our IDs to...do something, did not understand some data and asked yelling from across the table what my mom's birth date was. (Of course it was written on the document!!) When I wanted to come closer so that she may understand, she barked at us to stay in line. She finally got the papers and came back to us, giving us the tickets with no apologies while still chewing gum.
This flight (AZ 494) also had a half an hour delay. (And it was NOT because of us, we miraculously managed to be there on time DESPITE all your airplane and airport staff!!!) I still can't believe the attitude of your employees, the incredible lack of respect or helpfulness and basically the enormous incompetence of the staff. And just to finishing off in style, the plane to Bucharest experienced some serious turbulence which nobody bothered to warn us or talk about, but I guess that was already too much to expect. Anyway, I don't know how you recover from an experience like this (now that I'm writing I feel sick to my stomach again) and to spare me the horror I'll be sure to avoid traveling with your airline in the foreseeable future.

This is the letter of complaint I emailed to Alitalia. Never again will I ever fly with this carrier. On March 18th, 2016 my wife and I flew with Alitalia on a flight from Toronto to Rome with a departure time of 11:35 p.m. We understood that we could reserve our seats 24 hours prior to departure which we did, staying up until midnight the night before and printed out our seat assignments which were in a row of 2 seats Upon checking in we were informed by a rude representative of Alitalia that our seats were not available and in fact we were not even sitting together. Upon asking why, when we reserved our seats 24 hours in advance they were assigned to someone else her reply was to read the fine print and that the seats are not guaranteed.
We informed her that this was totally unacceptable. She ended up doing us a 'favor' and assigned us 2 seats together in a row of 4 seats with us sitting in the middle 2 seats. This was exactly what we had hoped to avoid when we reserved out seats 24 hours in advance. When she assigned us our new seats, she yelled down the line of service reps not to use the seats she had given to us which I assume she bumped 2 other passengers from their assigned seats. I don't know what the Alitalia policy is regarding this matter but having told this story to all our friends no one could believe it! My wife and I fly to Europe annually but never again with Alitalia. Fortunately, the return flight from Rome went much smoother and our seat reservations were honored.

I had booked on Alitalia for a 2-way flight from Brussels to Milano. Following the bombs in Brussels flights were canceled. I asked for reimbursement on the 30 of April and we are the 11 of May, and I have not seen my money back but even worst, Alitalia can not even sent me an email confirming that the process to reimburse was activated. The 2 call centers I joined are not able to pass me any official Alitalia person-in-charge. Last and not least, their official email given me over the phone, is out of order!! (Customer.relations.be@alitalia.it) Technical details of permanent failure: Google tried to deliver your message, but it was rejected by the server for the recipient domain alitalia.it by azmail4.alitalia.it (80.72.160.66). The error that the other server returned was 550 5.1.1 recipient address rejected; user unknown.

I had the worst experience with Alitalia at Fiumicino airport today. The flight was delayed where everyone was lined up for over 30 minutes past the boarding time in front of the gate without any announcement as to WHY and HOW MUCH LONGER the wait would be. I had to go up to the agent to ask what is going on and still I got the answer "we will tell you soon". No. You are supposed to tell people before the delay!
This is after Alitalia lost a luggage just 3 days prior, on a flight from Paris to Rome. We were told that the luggage will be delivered to the hotel, which it didn't. I have to make 6 phones in 3 days we were in Rome to hear repeatedly that "the courier is going to deliver today. We don't know when. Sometime before 10pm. We don't know when. Before 10pm". One time someone called and left a message saying that it will be delivered soon and they want me to call back. When I called back, another person told me, "No. It's not getting delivered today. It's at the airport."
We are ON A VACATION! How the hell do they expect us to wait around all day wasting the precious hours for the luggage that apparently never left the airport. Why do the Alitalia staff lie out of their teeth like that? Is this something the company is okay with? Horrible service and lying employees? I am going to make sure that I spread the word on the Internet if I don't hear from the company within 48 hours, which seems likely. Just because the flights are cheaper shouldn't be an excuse to be horrible at your job!!!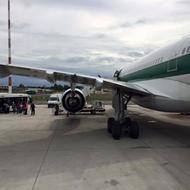 We have handled all of our personal and business travel ourselves since 2006. Personal travel often includes 1-Way flights to Europe followed by a few days of relaxing and then a two-week cruise to Florida before flying home to Toronto. Along the way we organize all sorts of solo adventures but have also organized groups as large as 70 people for tours and such. Fun stuff. :) Oct 20 2016 we were scheduled to fly non-stop YYZ-FCO, but the aircraft had been changed a few days earlier and as a result the seating plans had also been altered. That happens to the best of them, so no big deal... except that we couldn't modify our online booking to the new configuration.
My wife and I were now back into standard economy seats about 17 rows apart instead of together in upgraded seats with extra legroom. Again, no big deal because we were told that the change could be made at YYZ's check-in counter. So we got there even earlier than usual and sure enough the change was effortless and happily accommodated... but they also wanted another $200 for the Extra Comfort seats booked on the new aircraft.
"I already paid that sum when we first booked 8 months ago," I said as I produced all the pertinent documents. "Yes, I understand completely," replied the very polite and professional agent behind the counter, "However, we cannot apply those funds to these seats at this time. If you pay for the upgrade now, Alitalia will refund the extra Extra Comfort charges back to your credit card." "Hey that's awesome," I said. "The original $200 was in US Funds eight months ago, today's charge is $200 Canadian and the Canadian dollar has taken a beating lately. This means I'm saving a few bucks compared to the original upgrade charge."
Great flight, terrific service and we even arrived nice and early. Heck, even our limo was ahead of schedule too. The bad news? There is simply no way on God's little green earth that I can figure out a way to reach anybody at Alitalia regarding an actual action plan to refund my money. It is looong gone in spite of repeated calls and e-mails that are firm but exceedingly polite. Oh, they talk a good game but just like every story I've read in this and other forums, talk is pretty much all they will ever do. That money is gone but at least our luggage arrived (first off the belt, go figure huh?). I had read some of the horror stories prior to booking but thought I had covered all the bases. Apparently not. Our next flight to Europe will either be British Airways or Air Canada, our two favourite airlines for this route. As much as we enjoyed the actual flight, I'm sorry to say we will probably avoid Alitalia from now on.

I purchased 3 airline ticket on the internet through OneTravel.com. They misspelled the last name on one ticket. OneTravel referred us to Alitalia to correct the name since the ticket was purchased less than 10 hours before. Alitalia could not correct the misspelled name (First name and middle are correct only the last name). Their advice to us was to cancel the ticket purchased for $969.00, and purchase the same ticket for $1900.00. Wasted all morning and afternoon on the phone between them and OneTravel.com. They were very unhelpful, rude, and unrealistic. Alitalia lacks customer service and I strongly recommend not to fly Alitalia. Purchased a different ticket not on Alitalia.

I just returned from a trip to Rome. We flew Alitalia from JFK to Fiumicino airport. The staff at JFK are the most unpleasant indifferent bunch of people ever. I was ashamed that these people were representing my hometown (New York) and that people arriving to NY for the first time would be exposed to their nastiness as a first impression of our city.
The "gentleman" who checked our luggage literally was yelling at my daughter and tossing our bags about angrily, shouting orders. I finally told him if he continued to act this way I was going to a manager. I was pushed by an attendant when I could get my shoes off fast enough for him at the security section and then he exclaims "Lord have mercy!!!"
I am disabled and was having a difficult time since there was nowhere to lean on or to sit down on... it truly embarrassed me. The plane was gross, food disgusting... and NO LEG ROOM at all!!! I was in so much pain by the time I got off this plane. It took days to recoup... and believe me they charge enough. The flight attendants were nowhere to be found and sour, it was next to impossible to squirm out of these seats to use the bathroom... let alone room for a tray table for the inedible food and beverage! On my return I flew KLM. I was treated royally!! This was the experience I had hoped for. The staff and experience was delightful. I arrived in NY feeling rested, they made the long flight do-able. I will NEVER fly Alitalia again ever ever ever.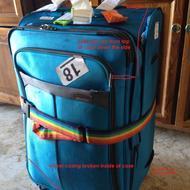 Without a doubt the worst airline in the business. Not only are the planes dirty and the food inedible, my luggage was lost as I arrived to Naples. Baggage claim rep was hostile, yelling at me to give information that I did not understand. Calls to Alitalia once I was at my residence (in Italy) were either unanswered or the number wrong. On the 28th day, my suitcase was delivered, unannounced, though I had given then 3 local telephone numbers to contact me. It was delivered, broken, torn and filthy dirty. I have been trying for over two months to settle my claim to no avail - bad customer service, no "live" customer service reps to speak with, telephone numbers invalid, email address for baggage claims doesn't accept emails half of the time. Their only contact address is CUSTOMER.RELATIONSNYC@ALITALIA.IT
I did have a rep call me twice, then no further communication, no return emails... It has been like having a "part-time job" to try to rectify this problem. I plan on filing a complaint with the BBB, Attorney General's Office and the US Dept of Transportation this week, as well as any other social media venues, such as Yelp to warn other travelers BUYER BEWARE! I was handed off from my original purchase by AIR FRANCE (another poor choice) that will not take any responsibility for this claim, though they are connected to Alitalia....Very, very disappointed. Between the out of pocket expenses for the month the bag was missing and the overall frustration of their poor customer service, I am at my wit's end as to what to do to settle this matter.

I was flying with Alitalia, London-Rome-Abu Dhabi-Johannesburg. It was me and my friends' little quick trio before we had to attend the conference in Pretoria, SA. We're supposed to spend 1 day in each city before arriving to our destination. On the day of our fly out from London, our flight was delayed due to weather condition. Later, our flight took off only to arrive 3h late. We spend 1h waiting with the rest of the passengers for our bags in front of the belt only to find out that NOT a single baggage was taken on board of the aircraft! WHAT? But this was just a start. We had to now queue up in enormous queue to report missing baggage as well as every single other passenger of that flight.
Day one, now was gone. We have missed on every single attraction we pre-booked. Day 2 and Day 3, our bags were still missing. When we arrived to South Africa, we have found out that our delayed baggage case was closed by Alitalia as our bags were delivered to Rome and they didn't think if we gave them address in SA, they need to send it to SA. They knew about our further flights. Now, we were fighting against the unacceptable system. During our 4 day stay at the conference, we were called to the airport twice more to come and collect our bags because Alitalia send the messages that bags were delivered. 2h drive there and 2h drive back. We wasted our time, could not enjoyed our stay or the conference. We paid money for petrol to drive to the airport. We spend a lot on the mobile phone bill. We went back to London with no bags and awful week of travelling with nothing on us.
Now, the whole terrible experience with Alitalia started. Email addresses given by them were not working. Only the customer relations service one but no one ever replied. Just once they called to tell me nothing new. I did my own investigation, kept calling Abu Dhabi and Johannesburg, and found my friend's bag that finally returned safely home. Mine, still missing. English Alitalia number is only for bookings so you cannot speak to anyone that wishes to help you. I spend another £100 on phone bills calling Rome only to be mistreated by customer service. Plenty of people just did not will to give me any answer or help me. One lady almost even shouted at me. Fax numbers to send complaints and claims were not working. Address that they give in London to send post with claims and complaints is not valid. System designed to avoid customers and make them go crazy.
The customer relations service only replied to my emails (few times) to ask for the list of the items inside my bag which I have sent 5 or 6 times! Ridiculous. I have not met so unfriendly and unhelpful staff ever in my entire world, and never been placed in the system that is against customer. So dissatisfied. I am not recommending to anyone to fly with them. Let's start with "what airline doesn't take their customers' bags!"

You have to provide Alitalia with your credit card number when they claim to want to match your other frequent flyer program status, even though it is said to be free and has nothing to do with ones other frequent flyer programs.

I recently went to Italy on Alitalia. Haven't flown that airlines in some years. I have to say it was the worst airline I've ever flown on. The seats are so close together you can't even put your elbows on them. The seats themselves are a torture device. You can barely get in and out of them and hardly enough room to put the tray table down. The headrest is an insane awkward position and the food was NOT edible. I'm 5'4 weigh 128 and I could not have been more uncomfortable. 10 seats across and the stewardess had barely enough room. Disgraceful, I would not fly on that airline again.

On October 20th, my mother passed away. I needed to return to the US in order to take care of Funeral services and to be with my family. The additional cost of the return ticket was $905.92. After calling customer service the only option I had was to write to Alitalia and request to consider the death of my mother. I was also told if accepted, Alitalia would at a maximum $300, which was the penalty for the flight change.

No refund for unused, extra bag. When checking in for a flight from Chicago to Rome, it appeared to me I would need to pay for an extra bag. I gave my credit card info. And $80. As I checked in at the airport I was told my extra bag fee was unnecessary. I was told to call Alitalia when I got home and they would take care of it. Instead they told me they don't refund this type of charge. I did complain to them in writing. This was their reply:
"In reply to your communication of September 30, 2015 we wish to renew our sincere regrets for the inconvenience you experienced on this occasion. We wish to inform you that you are entitled to a refund of the extra baggage allowance fee only in the cases if: The original flight was canceled and you refused the new flight proposed by Alitalia. The baggage for which you had previously purchased the extra allowance is lost and not found again within 45 days. Unfortunately, according to the presently established laws dealing with the extra baggage fee refund, we must respectfully deny your request for reimbursement. We sincerely hope that despite the occurrence we shall be given another opportunity to restore your confidence in our services. Looking forward to welcoming you aboard our flights in the near future." This seems like B.S. to Me. $80 of my money for a service that was not provided. Very poor customer service.

I flew from L.A. to Rome on Alitalia on October 13, 2015. When I got to my hotel in Rome I discovered my baggage had been broken into while it was in the care of Alitalia and a bag full of important extra medications had been stolen including other items. According to Alitalia's rules you have to report such thefts at the airport within 24 hours, which simply wasn't possible for me to do. For me this was a trust issue although certainly it inconvenienced me and affected my well being on my trip. To think that personnel in the employ of this airline are doing criminal activities, it makes me wonder how they couldn't be on the take for example to plant a bomb or not do a thorough job on maintenance activities. It felt creepy to me flying home thinking that my life was in the hands of such untrustworthy people.
I read on the internet that this was a big problem a couple years ago and the Italian police cracked down. Well, it's still happening either in L.A. or Rome. Personally, I will never fly this airline again. In 50 years of flying all over the world and in the third world I've never had my baggage broken into and items stolen while in the care of an airline. I complained subsequently to the airline, with no response.

Alitalia is the worst airline I have ever flown, domestic or international! We had booked Alitalia through ChoiceAir for a Mediterranean cruise in early September. Reservations were made in April. I went online approximately a week prior to our scheduled departure. The plane had changed without any notification, and my husband now had no seat! When I called, I was told that we both had our original seats... I had to tell the rep to look at the plane now scheduled as our flight, that it was not the same plane, and my husband now did not have a seat. The reply, "Oh, you're right"! Shouldn't we have been notified to go back in and reflect seats???
I then told them to look at the return flight, that the same problem existed there! I was assured that the seat assignment was corrected and we would be in row 25J/K. When we arrived at the airport for return flight to Boston, we were told we didn't have seats! My husband showed the agent our paperwork, and we were told "Oh we don't assign seats"! We were then placed in row 43!!! Both of these flights were absolutely horrible! The planes were filthy, no setback entertainment, but rather archaic drop-down monitors in the center aisle!
Our flight home was on Sky Team. My seat was broken and it was like sitting in a hole! The seat across the aisle from me had no tray table, and the seat back was actually held together by duct tape! I have pictures to prove this! The seats were all stained, carpeting frayed/torn, absolutely disgusting! To top it off, when approaching Boston and customs forms were bring distributed, they only had them in Italian!!! I asked how are we supposed to complete these, and was told you'll have to get the English ones when you get to the airport! The very worst customer service I have ever dealt with! I will NEVER fly with Alitalia as long as I live!!! They suck!!!

The below tickets were booked & were confirmed over the email that my payment has been successful. Also we checked the credit card & the charge was there. When me & my colleague Brijendra ** went to check in we came to know that flight is not confirmed as the payment has not been made. We tried checking with the credit card holder as it is a corporate credit card of our company that what was the issue. We came to know everything was fine and the tickets were booked. The representative asked for the credit card copy, ID proof of the credit card holder, transaction proof. We shared everything but they did not let us board the flight.
I am already a diamond medallion for the flight but still we were thrown out and finally had to purchase the different flight as had a meeting with our client. The other flight costed us 700 euro. Also we missed the client meeting and might face a loss 500 million dollars because of this case. We would like someone to at least look into this matter honestly as if the ticket was not confirmed why the card was charged & a confirmation was sent? If it was suspended why we were not informed and a mail was not sent to the email address where the ticket was booked from? Why there was no call made from the airlines and that the ticket was not confirmed? Why after telling the representative about my status they should have asked for my card & let us go?
Please. I am waiting for a early & positive response as we have had a very big loss because of this behavior, and we should get a compensation for the same, whereas when we call the customer service we really get a very rude behavior of your representative. We would like first to cancel the flight & provide a refund & compensate for our loss as we had to purchase a very costly ticket and after that we had a business loss. We have also verified with the bank but they also have not confirmed that they had put any block. In case if they would have done the same the flight would have not been booked and in case if it was booked we would have a refund or cancellation mail. Please let us know what can be done here. Else we might have to take a legal action as it has hurt our dignity. Alitalia Etihad.com. YOUR PAYMENT HAS BEEN SUCCESSFUL! Your booking number (PNR) is: **.

Absolute WORST airline for losing baggage! These people lose my baggage 3 out of 4 trips. They leave you stranded with no belongings and take their sweet time delivering your bag once they manage to find it. If you're staying in a hotel, at least, you have the luxury of being able to go out and buy what you need and someone will be available to accept your bag once it arrives.. In their own time. If you stay in an apartment you will be imprisoned for at least 48 hours as you have to wait around in case they turn up.
I'm currently on hour 35 of sitting in 4 walls waiting, after paying a lot of money for this vacation from New York, and I'm still waiting with absolutely no information as to if and when their couriers will turn up. They don't provide you with any courier numbers and when you call their call centre they tell you they can do nothing and that they don't have the number of THEIR courier! We had to cancel our getaway to the Eolie Islands booked for today and are currently spending our vacation watching TV. DO NOT BOOK WITH THESE PEOPLE or rather book with them at your own risk.

We have been traveling to Italy since 1968 and have never experienced a situation like the one we had when we departed Rome on Friday June 12 on AZ # 602. There are a number of complaints I have regarding the airport departure on Monday June 3 from JFK. The problems I had with the website check-in, but they pale by comparison to the experience we had on our departure from Fiumicino on Friday, June 12, so I will focus on this and mention the others at the end of this message.
We travel in Magnifica class only. I received a message on my Blackberry on June 11 that TERMINAL 3 was the terminal of departure on June 12. We were dropped off at TERMINAL 1, which as it turns out, was the DEPARTURE TERMINAL because of the fire a month ago. But we were told by someone when the driver dropped us off that we must go to Terminal 3. As you know, TERMINAL 3 is quite a long way from TERMINAL 1 at Fiumicino and my sister has an artificial knee so it is not easy for her to walk quickly. We get to TERMINAL 3 and no one, I mean, not one single person gave us proper information or any information at all. I speak Italian, so language was not a problem. But there wasn't one person who was helpful.
One gentleman actually said to me Che **! We were finally able to get to someone who told us that, in fact, we had to go back to TERMINAL 1 because TERMINAL 3 was closed due to the fire. There were no signs with any indication that there was a change. So back we went, and got on the Sky Priority line to check in. The young lady at the check-in counter was busy talking to another employee while she was checking us in so that took an inordinate amount of time to finish the process which cut into our time to get to the lounge and get my sister a wheelchair which she always needs to get to the aircraft, and when we asked the agent where the Alitalia Lounge was, she said at the end of the corridor with no further explanation. We asked her where we would go for the VAT since we had VAT forms that needed to be stamped. Again, NO ONE was pleasant AND gave us information that was incorrect. We had already gone through security and then we were told that we would have to go through security again if we wanted to go the VAT area.
We S. Gr Silvano Cassano -2- June 14, 2015. Had wanted to go there prior to security but we were not properly directed. It was beyond belief that there wasn't a single person who knew anything or cared about helping anyone. And we had arrived over 2 hours prior to boarding, leaving enough time for all of these procedures with which we are very familiar. Our plane was leaving from GATE 13 which actually was at TERMINAL 3 (and of course we were at TERMINAL 1) and after asking 6 different people, we were told that we would have to take a shuttle bus BACK to TERMINAL 3. "Where do we get the shuttle bus?" we asked. Someone at the customer service counter (a misnamed counter for sure) kept directing us to down the corridor that said GATE B. We kept saying that we needed GATE G but she didn't care and didn't explain.
Finally, her colleague indicated that we would have to walk all the way down through GATE B to get to escalator to get to the shuttle bus to take us BACK to the TERMINAL (3) which is where we were told the departure would be in the first place. After an hour and a half of this horror, we finally got on a shuttle bus which took another 15 minutes to get back to TERMINAL 3 and by then it was FAR too late to go to the VAT. During this time, my sister had not gotten a wheelchair and was having great difficulty carrying her luggage back and forth.
Once we got off the bus and into TERMINAL 3, we went directly to the gate because we were told that the lounge was closed (which was not true in TERMINAL 3) and the VAT was next to the lounge and we couldn't get to it. So, we went directly to the gate and I finally found a lovely young Alitalia employee (The first human of so many that we encountered that day) doing the gate check-ins. We briefly explained what had just transpired and she was very kind. She immediately took us to the lounge (which obviously WAS opened), ordered a wheelchair, which we never got and we finally sat down. However, we were never able to get to the VAT and as a result, after all of that totally unnecessary chaos, we couldn't obtain our refunds and now we are out of the money.
Our clothing was soaked with perspiration and we felt as though we had already traveled the 8 hour and 43 minute flight that was to come. This is not a way to treat anyone, especially passengers that travel in Magnifica. We always chose Alitalia but there is absolutely no excuse for this behavior and lack of professionalism. We have been cheated out of VAT refunds and had we not been there as early as we were, we probably would have missed our flight. The captain and crew on AZ # 602 were outstanding and the only positive result to this nightmare.
We have not been able to travel for the last four years due to various personal reasons and the new Alitalia that you claim is now in existence is a sorry excuse for an airline. The web check-in needs to be seriously fixed -- I have had the same Mille Miglia account number for 20 years and each time was told that it was the wrong number. When I called, customer service didn't know anything about the website, and told me the system was down. They were able to confirm over the phone, but I had one agent hang up on me.
The personnel at JFK are a joke. They are untrained, they are unpleasant and indifferent. Just ask yourselves how you would feel if all of this happened to you or members of your families. An apology or some voucher or coupon is not sufficient for what should have been a routine travel experience. I suggest you take a long look at the personnel you hire, retrain those you currently have and lastly come up with something that would continue to engender our loyalty as clients. The VAT refunds were not huge amounts of money, but they are our money and the inability to do something so routine was the salt in the wound. Alitalia was completely to blame for it happening.

I planned a two week trip to Europe for me and my three teenagers. Every move was planned out in advance. The trip was a once in a lifetime and did not come cheap. After visiting Austria we flew into Rome, Italy on Alitalia. At first booking, I had assumed all our travel was on Delta, not so. After waiting, my family and three other groups shared the sinking feeling when the luggage belt stopped. All four bags of our luggage was not there. We had three hours to get to our cruise...a cruise for ten days. The line to fill out forms was ten deep.
My children frantically ran around, checking the hundreds of bags that were just piled against the walls...not a good sign. We were the last ones on the cruise...with no bags. There is nothing to purchase on a cruise, unless you want dress up clothing. Every day I had excursions planned for us. I never wanted to step into any stores in Europe, but found myself constantly scanning for clothing stores. The boys' bags showed up in five days. My daughter and my bags were missing the whole 10-day cruise. A nightmare!
We managed to find some clothes for her, I was not so lucky. We basically ate in the buffet every night. Could not eat in the nicer places without nicer clothes. The poor girls ASSIGNED to people with missing luggage took the brunt of my frustration and anger. I would not want their job. This apparently happens every cruise for them. One girl finally said when we were leaving...in a few hours, there will be more angry people coming to speak to me. Alitalia said that our last two bags were in the airport.
We got off the boat and were standing in the same line again at 8:30 in the morning...seven people already ahead of us with missing bags!!! As we loudly reported our horror for ten days without luggage, it finally sunk in to those around us that they were in for the same hell. The same girls behind the counter we had seen ten days prior...one had the nerve to say, "well you had an adventure!" My daughter had to be restrained. They now said they only found one bag, my daughter and I each secretly hoping it would be our own. They led us past the stacks of "unclaimed" luggage into a room with the now "found" luggage. There was my bag. I pushed past the non-English-speaking person at the door and found my daughter's luggage in there.
To now...this happened June 12, there is no one to speak to at Alitalia. Of course they would not want to hear the profanities of those of us who have suffered. I sent countless emails then started sending return receipt mail. Found out my email was not supported by them and had to use my daughter's. That got me somewhere, but not in a hurry. Someone would call every now and again, but you could not reverse call them back-sneaky people. To give some hope to all of you, I received a check last week for most of what I was seeking. Know that there is a cap on what they have to give...otherwise pain and suffering should triple what they give!! Good luck to all of you and NEVER EVER fly on this airline again!!!
Company Name:

Alitalia

Website:

https://www.alitalia.com/en_us