Consumer Complaints and Reviews

I would like to know why Aeroplan make it impossible to use air miles. I have tried the following: Tried to book an Air Canada vacation with my husband using points. We cannot book separately because we are sharing a room. To transfer miles from one to the other, it costs over $1,000 which is more than the cost of the trip. Tried to use an Air Canada gift voucher to pay. Can't do that as it can only be used on Air Canada flights. Tried to book various trips on points - usually involves several stops and takes 12 plus hours to get somewhere that should take four maximum.
Tried to book a flight to Europe. It requires a huge number of points and then you charge a surcharge of I think about $550, that is higher than booking the flight with Air Transit or West Jet. Tried to use them all up by flying business class to Europe. Your surcharge is about $1200. Why is there a bigger surcharge to fly business class? I am sick and tired of this. I pay an annual fee for credit cards to accumulate miles and then cannot use them or the cost of using them is too high. I will cancel those cards and never fly Air Canada again. I will not let this go and if will take it to any level to ensure people know that their points are worthless.

I have carefully examined the demerits of Aeroplan. It is nothing short of a complete scam. The premise of this card is by using their Visa; you are to collect points to reduce the purchase on flight, hotel, and car rental. In fact, the opposite holds true. You will indeed have to pay more for all three... a lot more! They inflate the costs of the hotel and car rental prices; and then reduce the costs marginally; making it look like they're actually saving the Aeroplan member money. No; not at all. In fact, on their car rentals; you stand to save over $400 dollars, in a week, by seeking out your own deal. Same holds true for the hotel.
On the flights. What an absolute sham. To take a 6-hour trip, it was going to take me a day and a half with a one-day stopover on the opposite side of the continent; in order to make the points work for me. My advice? Take your card and file it under "G". There are a lot of seniors who might get taken for a ride on this. The government should not allow this to happen. Their phone lines are busy forever. So unless you have a spare 2 to 3 hours to get through; then forget it. The person who I eventually spoke to, was an angry female who was sarcastic and adolescent. Stay away!

No other option than calling the 800 number to change your reservation from abroad. So be ready to pay a fortune! Especially after a 45 min wait! It is very absurd a TRAVEL program doesn't take responsibility for contacting them for free during a TRAVEL!!! The Montreal manager assured me they didn't care how their clients decided to contact Aeroplan from abroad (as if there were options...) and they don't refund the calls because they would go BANKRUPT!!! Aeroplan? With what they charge for a ticket??? While most Airlines have an international toll free or a collect call number... That's not what I call valuing your customers.

We switched our rewards credit card about a year ago after trying time and time again to book flights with Aeroplan with no success. They RARELY have flights to where you are going and if they do it is ridiculously long i.e. 24-hour flight with layovers. We had accumulated over 250,000 miles that we could never use. And now they have cancelled all our 250,000 miles because we didn't use them within the last 12 months despite the fact that we tried to use them many times. How can you use Aeroplan points when their flight availability is so pathetic! DO NOT EVER GET AN AEROPLAN REWARD CREDIT CARD! YOU WILL REGRET IT. Our new reward credit card is awesome. A thousand times better than our Aeroplan card.

Just as everyone else, Aeroplan does not answer their phones. There is the constant claim to have "higher than normal calling". Get some extra help!!! I was charged for Economy Plus but got an Economy flight. These points need to be returned to me. I need an address for snail mail or an e-mail address to write a letter and include the Boarding Passes. I have spent months trying to find these 2 things. Calling doesn't work so I thought print format would. Where is this company and how do you get hold of them to make complaints?
How do I know I can trust these reviews about Aeroplan?
633,951 reviews on ConsumerAffairs are verified.
We require contact information to ensure our reviewers are real.
We use intelligent software that helps us maintain the integrity of reviews.
Our moderators read all reviews to verify quality and helpfulness.
For more information about reviews on ConsumerAffairs.com please visit our FAQ.

I will be cancelling my Aeroplan visa. No matter how many points you have, when it comes time to redeem them, there will be nothing available. Just keep collecting those points, but good luck ever using them. Joke.

I go through this every year. Here's my experience. My daughter lives in London England. I use my points to bring her home at Christmas. So, I sign on to see the availability. I usually haven't transferred points from Aventura... Always lots of availability. So, I call Aventura to top up my Aeroplan points. They disappear from Aventura immediately, but take about 4-5 days to show up in Aeroplan. (Why is that in this digital day and age?) So I wait the 4 or 5 days and I sign on again. Le Voila, no availability, or if there is, it's at their 'market value' section which is usually double the normal poor schlep's category. This has happened every year for the last 4 or 5 years, which is why I'm convinced it's a scam. The system sees how many points you have, and determines what it will show you.
If you have enough points for their regular stream, there suddenly is nothing available and so recommends you try their market value stream where you'll have to 'top up' your miles and they make more money. It usually ends in a shouting match between me and some poor Aeroplan person, who of course can't help me. Last year, I ended up just buying a full price flight, which at Christmas, wasn't cheap. This year, I started 3 months early, and there's STILL no availability... 3 months early! What a crappy company. Who runs this business anyway? There should be laws about these scammy reward programs. Air Miles is no better... way fewer service ports and still ridiculous extra charges. And just when I was going to use them, WHAM... they raised the amount needed for a flight. Pr-cks! I'm sick of these reward programs that aren't really reward programs at all, and I'm now on blood pressure medication. But, Merry Christmas to all!!

It's nice that Aeroplan waits for all the eastern time zone patrons to plan their trips in the evening and go to bed before it decides to shut down for its nightly maintenance which is now every day at 9:30 pm west coast time. This makes it virtually impossible to plan a trip during our evening in the western time zone. Aeroplan have shut down every night this week!
It could be moderately acceptable if they were busy adding new flights instead of figuring out new ways to extort the maximum amount of points from Aeroplan customers while flying them with as many layovers as possible that include lengthy connection times. If you then decide to buy into using more points for Business for better timing then you will get the pleasure of flying Economy for the longest legs, and with luck, you might get a Business seat for the final 50 minute flight on a commuter airline that has no business class seating. Seriously, what a joke!

Aeroplan, when connected to Air Canada, was so-so. Now it is impossible. I have lost days trying to deal with them and that is not an exaggeration. Aeroplan sure does not work for me as someone who does not want merchandise, but to fly. And last year, my "free" ticket to Portugal from Canada cost me more than a flight purchased through a carrier; not to mention the lost time dealing with them BEFORE and AFTER. Their ads speak of relaxing and fulfilling a dream, but they have become so bad, I am on edge/made nervous if flying via them, knowing if anything goes wrong, it's likely to entail spending more $$$$ or enduring awful hassles. Nightmare, not dream.
Can anyone explain why they are permitted to cheat so much and so long and still exist? Or in all seriousness, what is the "smartest" way to use the 200,000 miles I have with them and change loyalty cards? I have heard and read hundreds and hundreds of complaining reports about them and yet they still exist. What are we doing wrong??? How can we punish them?

I am trying to change a reward flight, which cannot be done online. I have access to their priority line and have not been able to get through for 3 days. If I wait in line, having to listen to horrible repetitive music, after about 50 minutes there is a message saying they are having problems (no kidding!) and to try again later. Thanks a lot Aeroplan! There is no way to contact them by email. Interestingly, they did send me an email apologising (not accepted by me!) and suggesting I use the website. This only made me more irritated. I replied to this, only to get an email saying emails are not accepted!
I tried calling Air Canada, but the wait time is 20-25 minutes! No point in this, since they won't change a reward flight in any case. My wife and I have tons of Aeroplan points. If I can find a way to transfer them to British Airways, which has excellent customer service, without an outrageous discount (cf Points.com), I will. Otherwise, once we have used them up, it will be bye bye to Aeroplan, and Air Canada (whenever possible).

I am currently on hold for the call centre and it's been almost an hour. Earlier in the week I tried calling and after almost 2 hours I gave up. I received an email after that call saying how sorry they were for my wait and hopefully my next call would be better(??). Apparently not. Has the system for direct calls gone away? This is unacceptable to all customers that deal with Aeroplan. It's time to switch my credit card from TD/Aeroplan and go to another card that offers travel points.

We needed to change our flight tickets; called 5 times over the course of 3 days. 3/5 times we were hung up on, the other 2 times the robot told us they were experiencing "technical difficulties". WE WERE NEVER ABLE TO TALK TO A PERSON. We weren't even given the option of waiting on hold. We just cancelled all 3 of our Aeroplan credit cards. Good riddance!

So currently at 1 hour and 33 minutes waiting for Aeroplan to answer. I called this morning and waited for 45 mins until my phone died. I charged the phone and called back around 3. This is an absolute disaster of a business, the hassle and frustration is hardly worth the rewards. Cancelling my TD Aeroplan visa and cutting up the Aeroplan card. Totally dissatisfied with call wait times and when they do answer staff is unapologetic and rude. Wouldn't recommend flying this way to anyone. When I initially booked my flight I did so on-line and there wasn't a way to add a pet so here I am flying out in two days and I have been trying to book her on for the last week. If I could on-line I would.

Aeroplan website is down for maintenance almost every evening by 9/10pm until 10AM the next day. This makes it impossible to check fares if you are busy all day. Even in the morning I can't check. It's crazy! What's the point of a website, if it only works during shopping hours? Isn't the idea to work when the stores are closed? If I have a flight coming up, I can't do ANYTHING about it. All I continue to get is "We Are Sorry..." EVERY DAY!

I was trying to reach Aeroplan contact center (1-800-361-5373) but no one is answering. I have been waiting for almost an hour and a half since 7 am ET, and still waiting! I am not sure if there is anyone available to provide customer care. I wonder if Aeroplan has provided false information to customers. This has been a very disappointing experience.

Spent whole night, waste 370k points (one-way transfer from american express), didn't get the ticket that I want (on their website shows available all the time). Called customer center and waited 50 mins. I was told that there is nothing they could do and then somehow the phone was disconnect. Aeroplan is the worst and most unprofessional company, absolutely useless!!!

Just spent an hour and 15 minutes on the phone with Aeroplan, trying to get a defective dash camera they sold me as a reward replaced. It did not work, right out of the box. Tried to contact Aeroplan several times, on hold for over half an hour each time, 'til I had to give up. Finally got through today. Their answer, they will do nothing if item is not returned to them within two business days. It does not say anything about this policy on the order page of their website. In fact there is nothing on their website about defective merchandise that I can find. I made the mistake of taking a week to get through to them.
Now I'm out the points I paid, plus I have a defective product. Uniden says it has to go back to Aeroplan. Aeroplan says I should have returned it within two days. What BS! Aeroplan makes up rules as they go along to evade responsibility. They will look into the matter, they say and get back to me, in a week or so, because they are very busy. What happened to their TWO-DAY RULE!

One of the most unprofessional and disorganized companies I have had the misfortune of selecting as a consumer. Incredibly poor customer service - long wait on the phone >1hr:30, unsatisfactory answer and I now need to wait 4 more weeks to refund points from a cancelled trip (I had cancelled 2 weeks already). I feel sorry for the customer service team as they are obviously limited to the support they can offer customers - whoever is in charge of policy seems not to care whatsoever about the poor reputation being built. Can't wait to use the points and drop them as soon as possible.

I just spent one hour, 10 minutes & 37 seconds on hold. What kind of customer service does this establishment have? I just found out all of my points are "expired" however I can buy them back if I'd like. Who does that? This card along with their entire business model is a scam. Why bother putting expiry dates on points? Why can't people use them as they see fit? I have many points cards, including other travel cards and their points don't expire. What bs. I used to tell my family & friends to sign up for Aeroplan, now I'll be encouraging them to cancel them instead. If anyone out there is wondering about signing up for an Aeroplan card, DON'T!!

At one time, it was possible to transfer your points painlessly and at no cost to your spouse and children. We had a great flight in Bus Class to Europe in 1995 all on points! Now, along with the taxes and fees the cost to transfer 25,000 points to my wife for a cross continental flight is almost equal to a regularly priced ticket! Why bother with these guys. Over 300,000 points or miles in my account that basically have zero value! Aeroplan is almost irrelevant now.

I have flown with these guy 4 times in the last 8 months and received zero credit in my Aeroplan account. I have always ensured the Aeroplan account number was entered correctly when making the reservation. The account is active as they deleted points that were 12 months old. They are good at doing that on time. Tried to call into their call center but cannot even get into the queue to wait. Message just says they are too busy and call back later. Waste of time trying to use this program. United Airlines MUCH better... Good bye Aeroplan and Air Canada.

It is impossible to ever get in touch with anyone. The point system is an absolute scam. I often wait up to two hours to speak to a representative who is always unhelpful. It is so user unfriendly to book any flights. The taxes on the flights are significantly higher than if I book directly with the airline. It truly is a scam and I often give up on even using my points since it is such an arduous process!!!

Sat on the phone for over an hour and a half. Took forever, got fed up and also went on the website and it was confusing and unhelpful. I kept getting redirected and that I already was a member but I had no password and tried to create one it wouldn't let me. Just a nightmare for one damn question. What a gong show!

You can't never ever get hold of a human being on customer contact service centre. You have to wait at least 1 hour to get hold of them... Seriously what kind of business in the world puts their customer on hold more than a hour? I'm not even sure if your phone would lasts before you can talk to an agent before this contact centre. Besides the horrible customer service, they came up with a lot of BS regulations and rules so you can suck and penalizes every penny you have through them. For God's sake, avoid this company AT ALL COST.

You will experience the worst service. There is no online support. Good luck getting through to someone that can help. Worst company ever. Complete waste of money.

This is the first time I ever felt like writing a negative review about any company, simply because Air Canada's Aeroplan customer service was so horrible. First of all, their phone number is not toll free, which itself is unbelievable in today's world. Then, in order to speak with a human being, you have to wait on hold. Well, I waited for 90 minutes and nobody ever came online. As I was calling via Skype from abroad, all those phone expenses were a total waste. Still in utter disbelief that such a big company can have such poor service. Obviously they don't want to talk with their customers. Avoid Aeroplan customer service at all costs...

I wanted to buy a round trip for a friend visiting us from Calgary in July 2016. I went on the Air Canada web site and saw that there were a number of reasonably-timed departures for both ends of the trip and decided (after speaking to my friend) that an 11:30 a.m. flight from Calgary and a 3:25 p.m. return flight from Victoria would work well. The cost was $394 return, all-in. Of course, I could not book directly from the Air Canada site using my Aeroplan points (that would make far too much sense). Instead I had to go to the Aeroplan site and login, then start looking for flights.
To my dismay, the only eligible flights available on the Aeroplan site were ones that either had horrendously early departure times (like 05:25 in the morning - my friend lives at least an hour from the airport) or had very long stopovers (the flight is around 1 hr 45 mins in a Dash 8 or 1 hr 30-ish in a jet, etc., yet the Aeroplan schedule would have a customer flying out of Victoria at 4:00 p.m. and arriving at Calgary at 11:56 p.m.? Ridiculous!). For the privilege of traveling at such odd times (my friend would have to get up at 3:00 a.m. to make the Calgary departure) I was going to be billed 15,000 Aeroplan miles, plus a surcharge of over $150. I think not. Thus, Aeroplan can get stuffed. I booked the flight via the Air Canada website and was able to have my friend travel (with direct flights to boot) at civilized hours of the day without long stopovers. Aeroplan: YOU SUCK!

TD was quick to push the Aeroplan TD Visa so we could get a 30,000 point signing bonus which we were assured was good for a flight to Edmonton where we planned to go this July. I have tried to book a flight from London to Edmonton return with Aeroplan which would cost us all of our points (31,711) PLUS $957.04. The dates we wanted were not available, with 2 stops each way, long stopover times and having to leave Edmonton to come home at 1:00 in the morning. It was all that was offered. I did the same booking with Westjet and Air Canada and both cost around $1076.00 with no points. One stop and we picked the times we wanted. Air Canada and TD should be ashamed to be affiliated with Aeroplan.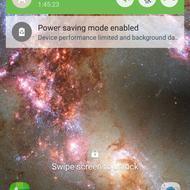 I traveled from Edmonton to Toronto on March 03, 2016 with my wife and toddler. I used Aeroplan miles to book the tickets well in advance. When we reached the Air Canada counter, they informed us that Aeroplan never issued a ticket for my wife. I tried to get a hold of Aeroplan but I was put on hold for 50 mins. and I was left with no option but to purchase another ticket at the counter which costed me $517.78 for one way. As soon as I reached Toronto, I tried to give Aeroplan a call again but their office was close. I made my next call on March 21 to finally get a hold of them and the agent opened a ticket for me but did not confirm if I will get my refund back. On April 26, I called again to ask the status of my request and they said someone will get back to me.
A week later, I received a call from Aeroplan Manager, Eric (last names are not provided) who is in Montreal office informing me that the cheque will be issued and mailed to my address within the next couple of weeks. I waited a month but did not receive anything in mail. I called them again on May 31st, and the agent said she does not have any status report available and their supervisor is gone for the day. I called on June 1st to find out that the cheque was issued with a wrong last name and because of that they had to cancel it. I was asked to call again in a couple of days to check the status. I called again on June 3rd and no action was taken till then. Today on June 10 when I called, agent (Jeff) in Vancouver office informed me no action has been taken still since my last request and the Supervisor (Eric from Montreal office) informed him that the person who deals with issuing refund cheques is off today.
It has been over 3 months now and they have still not refunded me $517.78. This is money theft that Aeroplan is doing and no one is there to supervise their actions or monitor their process. I am being kept in dark every time I have called and each call has costed me over an hour wait. I would want to show you the screenshot of the call I made today which was over hour and a half. I would really appreciate if this can be brought to everyone's attention as I am sure I am not the only person going through this struggle.

I am trying to book a flight in business class that is 3 months out. There are two beefs I have: 1) They call a flight business if one leg is in business class. Even if that is just to Edmonton and then on to a European destination. This is not only deceitful but ends up costing the customer much more in points. 2) I have looked to every destination in Europe - London, Amsterdam, Frankfurt - and there are no direct flights. Not in any date I put in. That seems to be a setup in my view.
Company Name:

Aeroplan

Website:

https://www4.aeroplan.com/home.do