Recalls of Childrens' and Infants' Products
An ingested water bead can pose a choking hazard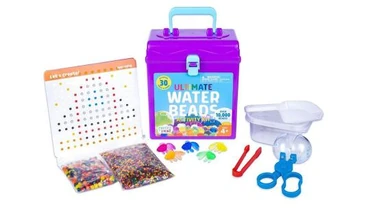 By

James Limbach
Buffalo Games of Buffalo, N.Y., is recalling about 52,000 Chuckle & Roar Ultimate Water Beads Activity Kits.
If a water bead is ingested, it expands and can pose ingestion, choking and intestinal obstruction hazards, resulting in severe discomfort, vomiting, dehydration and a risk of death.
The firm has received one report of a 10-month-old child's death from swallowing the recalled water beads in July 2023 in Wisconsin.
Buffalo Games also received a report that a 9-month-...